Never Judge a Book by its Cover…
Despite how versatile diesel trucks are, we rarely come across one that can do it all—and when we do, it's never fitted with a 7.3L Power Stroke. This makes Scott Morris's '00 F-350 the rarest of breeds. Producing 100 psi of boost and knocking on the door of 1,000-hp, his dually can run low 11s, outpull the Cummins and Duramax competition, and tow anything he needs it to. On top of that, the truck is his daily driver. "This truck gets used," he tells us. "A trailer queen is useless to me."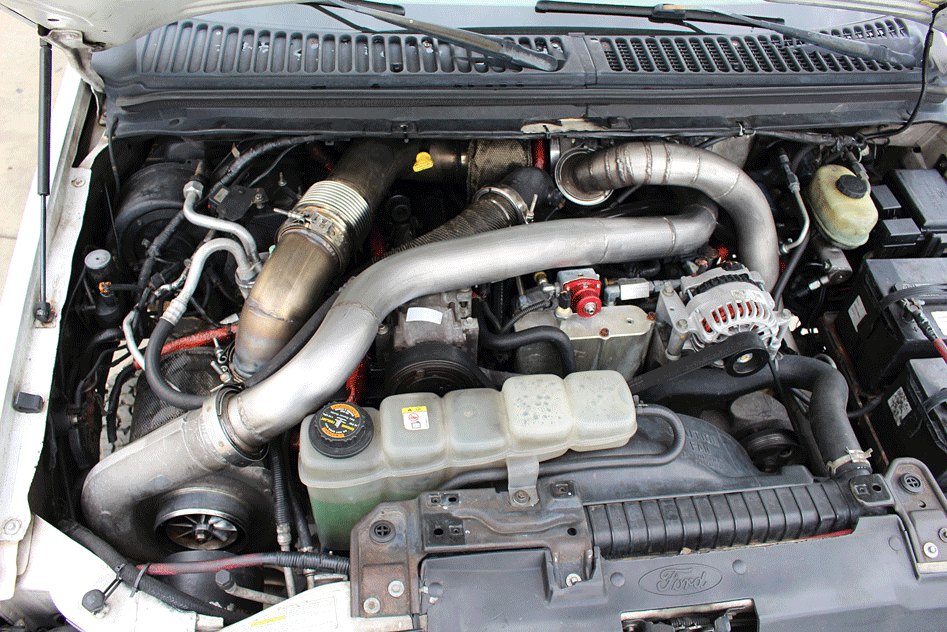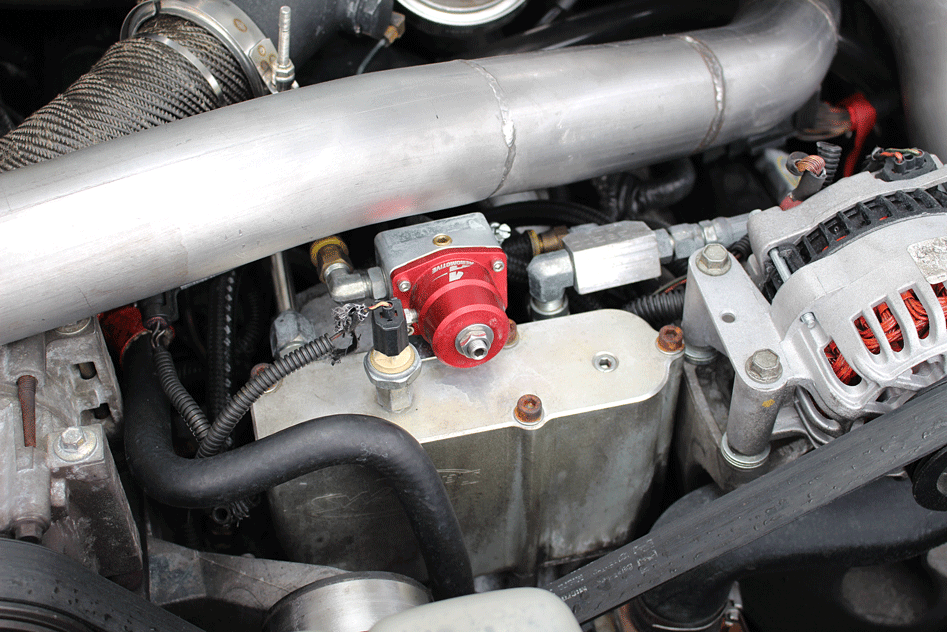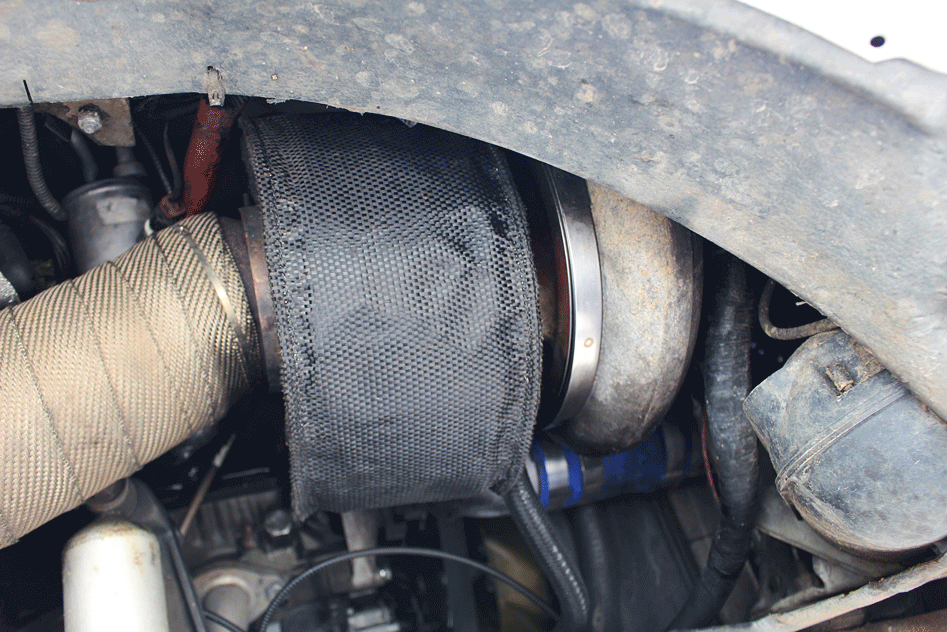 Bought brand-new at the local Ford dealership, Morris immediately put the truck to work towing a trailer. At the time, he was racing ATVs and competing on the national circuit, so finding a workhorse that could tow, get respectable mileage, and be ultra-reliable were at the top of his priority list. But he soon found out that toting a race trailer wasn't the only work the truck would be doing. With just 365 miles on the odometer (and a flip chip from TTS Power Systems onboard), it was hooked to the sled for the first time—and Morris was instantly addicted to an entirely different form of motorsport.
All The Rights Parts
Fast-forward 17 years later and Morris is still hooking to the sled, but with more than three times the power. Long gone are the days of rolling the dice on a stock forged-rod bottom end, Morris's 7.3L incorporates Crower billet-steel connecting rods, fly-cut and coated standard bore pistons, a balanced factory crankshaft with its main caps secured via girdle, and a one-off camshaft from Comp Cams. Up top, a set of factory-based cylinder heads, ported and cut for fire-rings by Crutchfield Machine, are fastened to the block courtesy of ARP head studs.
Still HEUI
Gleaning 950+ hp out of the HEUI injection system is no small feat, so Morris called upon Swamp's Diesel to help get him where he needed to be. A set of the company's 400cc injectors equipped with 400% over nozzles sit under the valve covers, while the proven Gen3 pump supplies high-pressure oil volume. Not surprisingly, Swamp's also writes the custom tuning files that Morris runs in the dirt and on the dragstrip, while select Gearhead Automotive Performance tunes are used on the street. A fuel supply system of his own design, complete with an Aeromotive Eliminator pump, keeps a steady 65 psi on tap for the thirsty injectors to use.
Big Air
Looking to take advantage of the one-of- a-kind cam and extensive head work, Morris pieced together a competition-ready compound turbocharger arrangement. An S510 BorgWarner charger with a compressor wheel inducer measuring 104mm serves as the low-pressure (atmosphere) turbo, while an S475 mounted in the lifter valley serves as the high-pressure unit. Throughout the course of building the compound setup, Morris sourced various flanges, fittings, and other parts from Keating Machine to make everything work, and also reinforced the factory aluminum intercooler to hold up to the insane boost he planned to send through it.
Fortified 4R100
Big, heavy trucks turning out huge torque numbers are usually a transmission's worst nightmare, so to make sure the 4R100 held up to his right foot Morris turned to Brian's Truck Shop. BTS responded by sending him an automatic laced with trackproven, battle-tested parts capable of absorbing everything the 7.3L dishes out. Upgraded (exotic material) input, intermediate, and output shafts reside in the 4R100's case, along with a Precision Industries torque converter.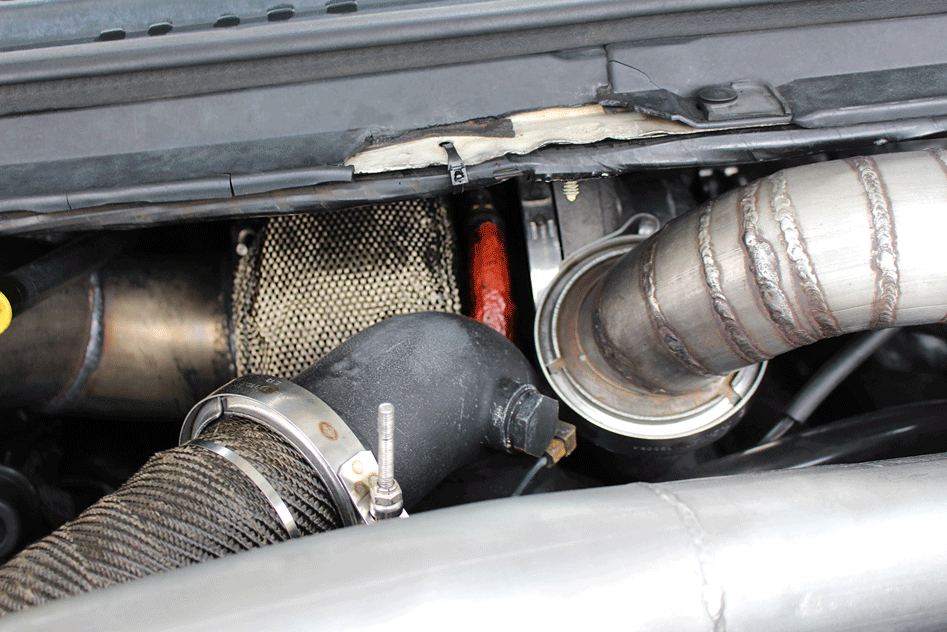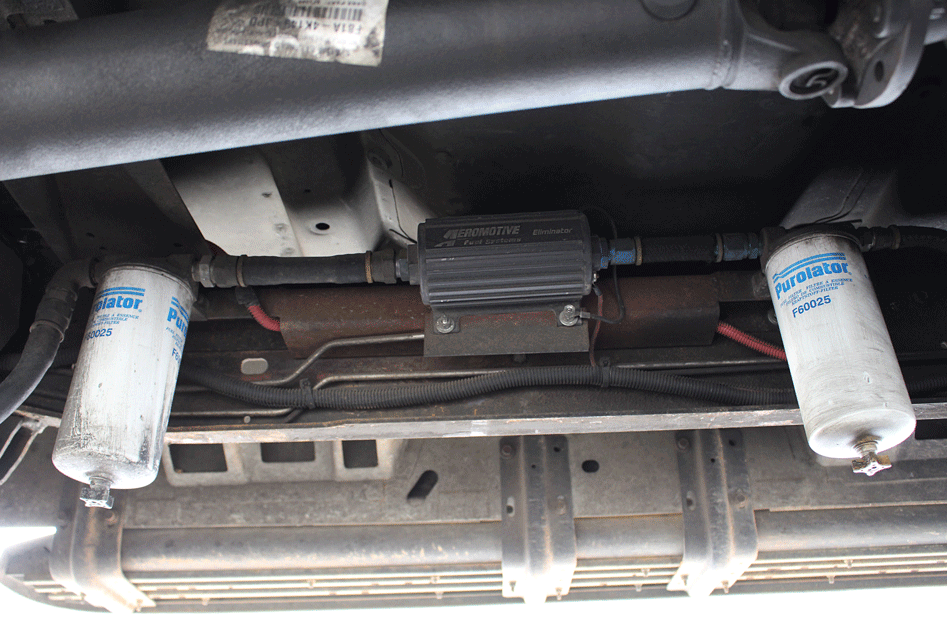 Thanks to extensive head work, a properly spec'd cam, and massive turbochargers, Morris has been able to push well beyond the 700hp wall that 7.3L owners used to run into. And with his truck in the realm of 1,000-hp, he's gone where only a select few have. Through perseverance, determination and staying power, he's built one of the highest-horsepower 7.3L Power Strokes in the nation. But make no mistake, this isn't some one-hit wonder built for a single purpose. In addition to tearing up the drag strip and finishing first in the dirt, Morris drives the truck every day—not to mention he tows with it on a regular basis. "I still tow my 12,000-pound camper with it," he says. "I towed the camper to a pull in Virginia last year, won the pull both nights, then drove back home."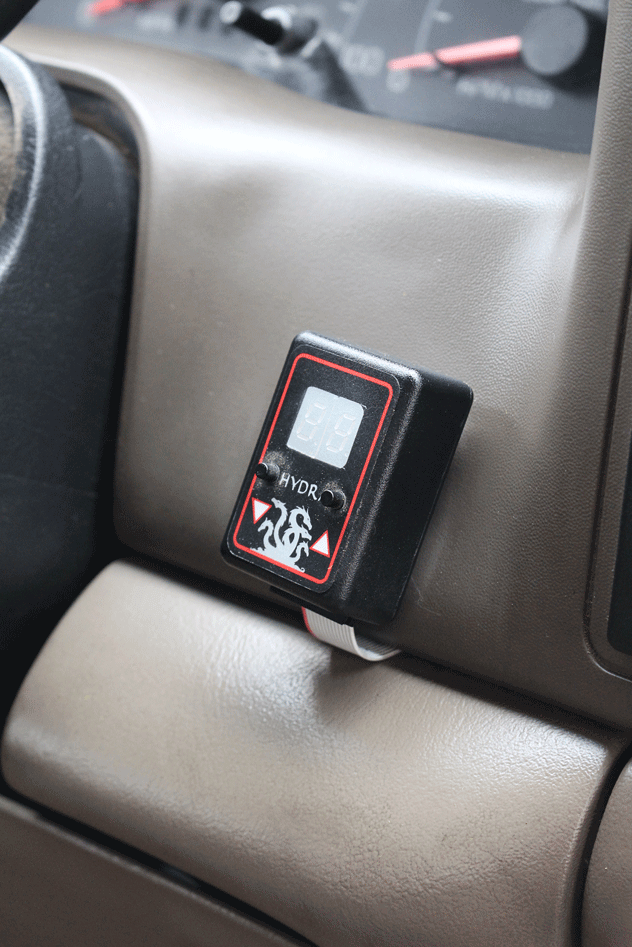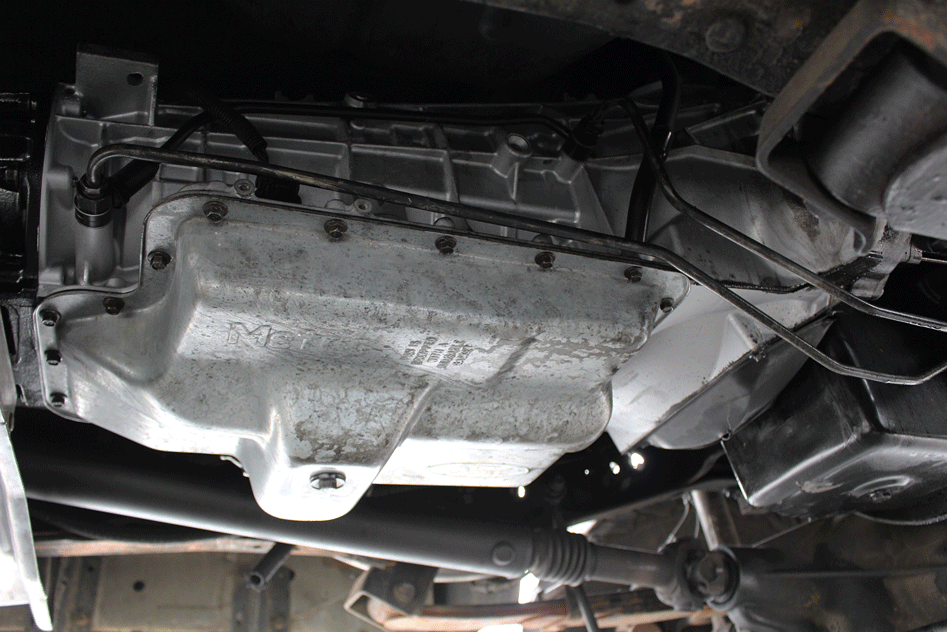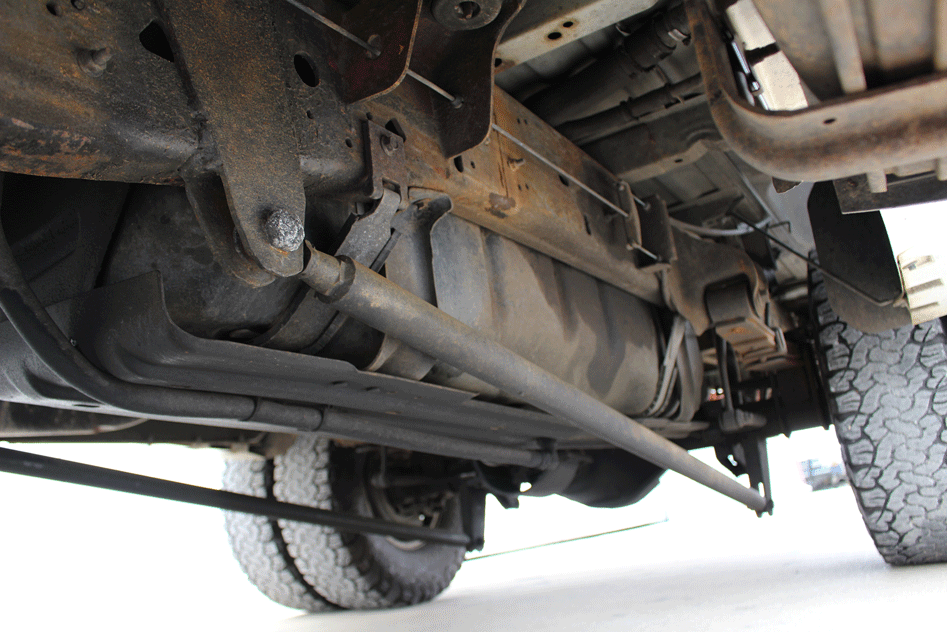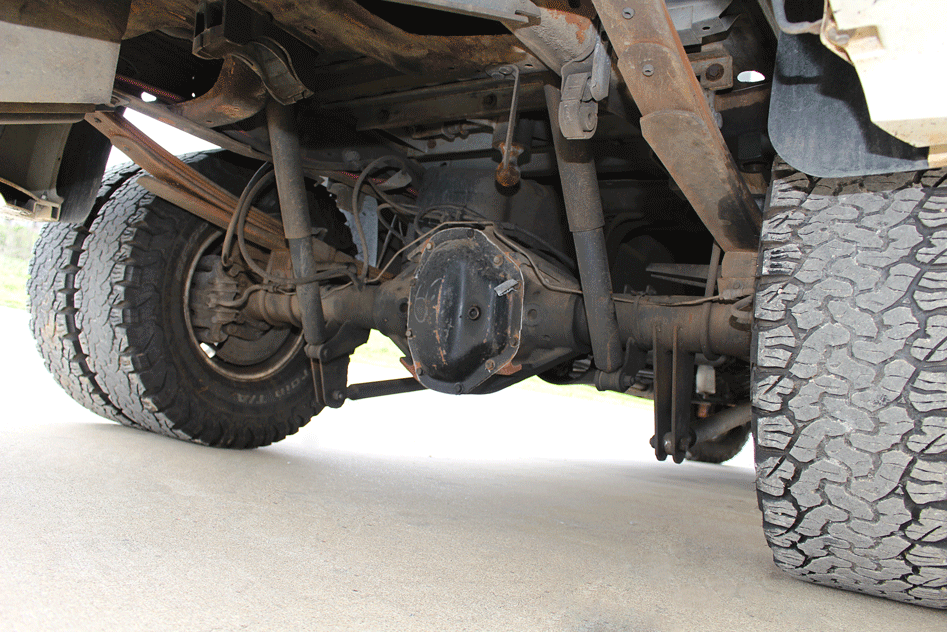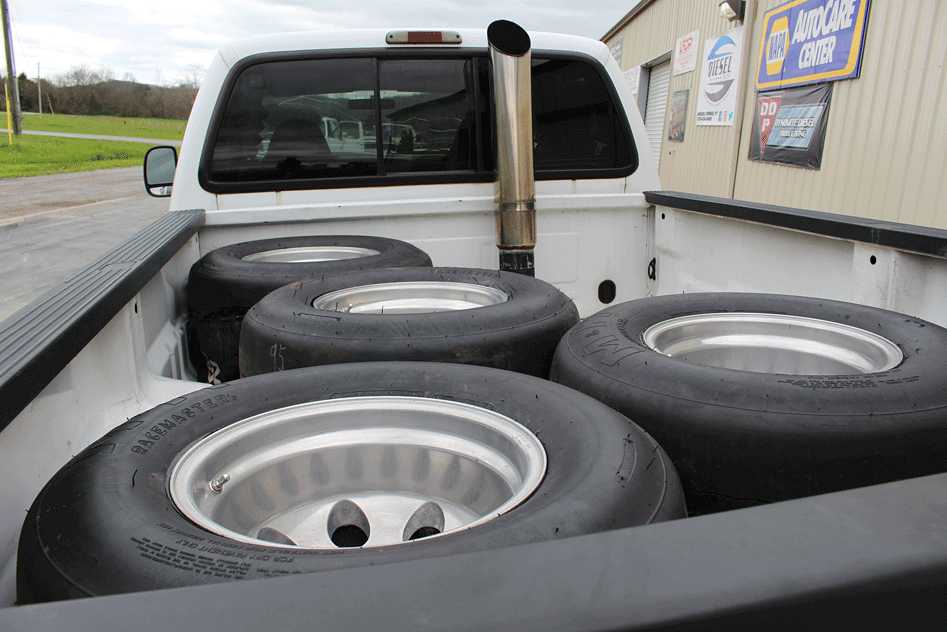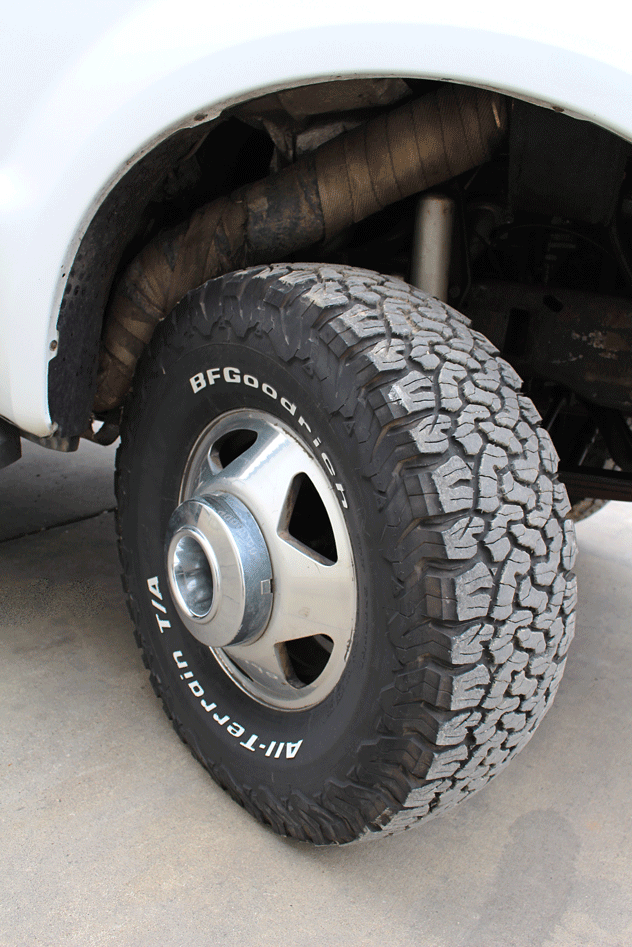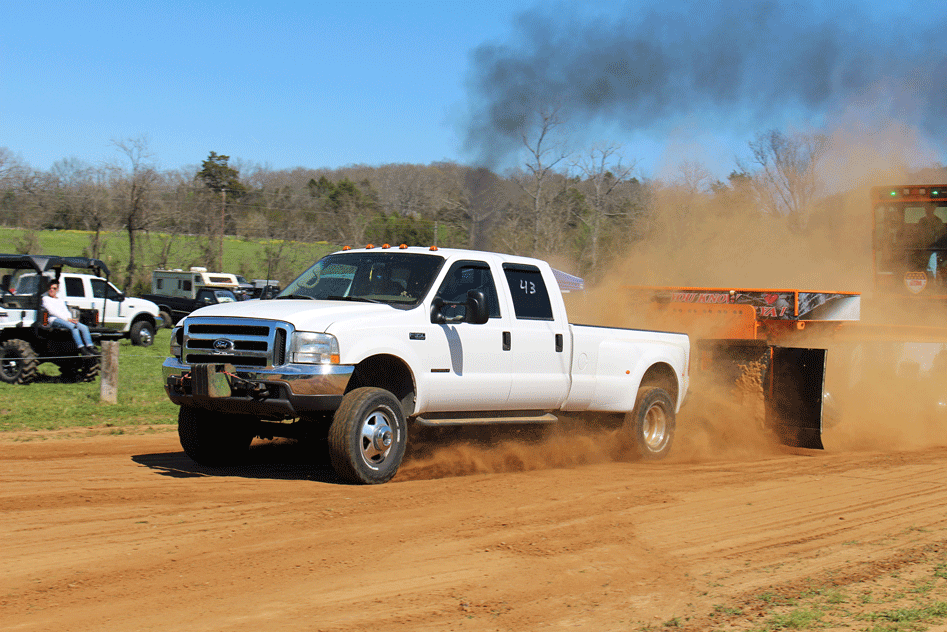 With the factory 16-inch wheels, running boards, rain guards, and a gooseneck ball in the bed, the truck's ability to run 11s and yank the sled the farthest is the last thing on most people's minds. In our view, this makes Scott Morris's Super Duty the perfect embodiment of a sleeper.
[divider]SPECIFICATIONS[/divider]
OWNER: Scott Morris
HOMETOWN: Reidsville, NC
ODOMETER: 265,000 miles
ENGINE: 7.3L Power Stroke built by Morris Motorsports
SHORT BLOCK: Balanced factory crankshaft, Swamp's Diesel main bearing girdle, billet-steel Crower connecting rods, Crutchfield Machine fly-cut standard bore cast-aluminum Mahle pistons with PolyDyn ceramic top coating and dry-film piston skirt coating, custom-grind camshaft from Competition Cams, billet flex plate
HEADS: Fire-ringed OEM units with extreme porting performed by Crutchfield Machine, Swamp's Diesel Stage 2 beehive valve springs, Smith Brothers Stage 2 pushrods, ARP head studs
FUEL: Swamp's Diesel 400/400 injectors, custom fuel supply system with 4-corner feed, Aeromotive Eliminator fuel pump, Aeromotive fuel pump speed controller
OIL: Swamp's Diesel Gen3 high-pressure oil pump with 17-degree pump
AIR: Compound turbocharger system with S475 valley unit, S510 atmosphere charger, Hypermax-modified turbo mount, Beans Diesel Performance billet-aluminum intake plenums, modified/reinforced stock intercooler, velocity stack at the drag strip and sled pulls, K&N air filter on the street
EXHAUST: 5-inch downpipe into 5-inch system to 6-inch polished stack, BAE (Blown Away Enterprises) headers coated by Eco Diesel Dynamics, modified Hypermax up-pipes
TUNING/ELECTRONICS: Power Hungry Performance Hydra Chip with custom tunes from Swamp's Diesel and Gearhead Automotive Performance
TRANSMISSION: BTS (Brian's Truck Shop) 4R100 with upgraded input, intermediate, and output shafts, Precision Industries triple-disc torque converter, OEM 5R110 transmission cooler (from a 6.0L Super Duty)
HORSEPOWER: 950 rwhp (track)
TORQUE: 1,800 lb-ft (est.)
TIRES: 285/75R16 BFGoodrich All-Terrain (street, sled pull), 30×14.0x16 M&H RaceMaster Cheater Slicks (drag strip)
WHEELS: Factory 16-inch Alcoas (street, sled pull), 16×12 Eagle Alloy (drag strip)
AXLES/SUSPENSION: Dana 80 rear with 35-spline Yukon axle-shafts and Detroit locker, Spartan locker in front Dana 60, 4.10 gears, homemade traction bars.