Half the fun of seeing diesel trucks at the dragstrip is witnessing the unexpected. Sure, there are some fast street trucks at your normal diesel race, but when we first saw Matt Santjer's '06 Dodge line up for the "Pro Street" class, our thought was, "Yeah right."
"After our shoot, I upgraded the big turbo to a 94mm Garrett, and bent all six rods" – Matt Santjer
To make the field against full-on drag trucks in a street driver would be quite an accomplishment, much less in a 7,000-pound behemoth. A few minutes later, our jaw dropped when Matt did indeed make the field, with a stellar 6.56 at 110.86mph. For those of you who don't speak eighth-mile, that's knocking on the door of a nine-second quarter-mile pass! From the stands, we headed straight to the pits, to see "what the heck" was going on.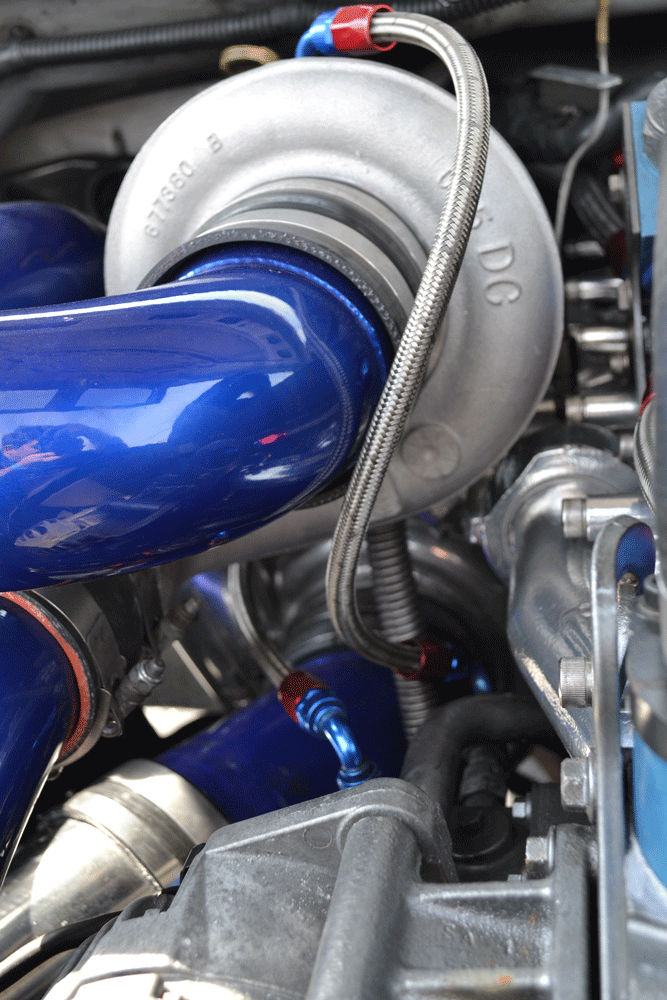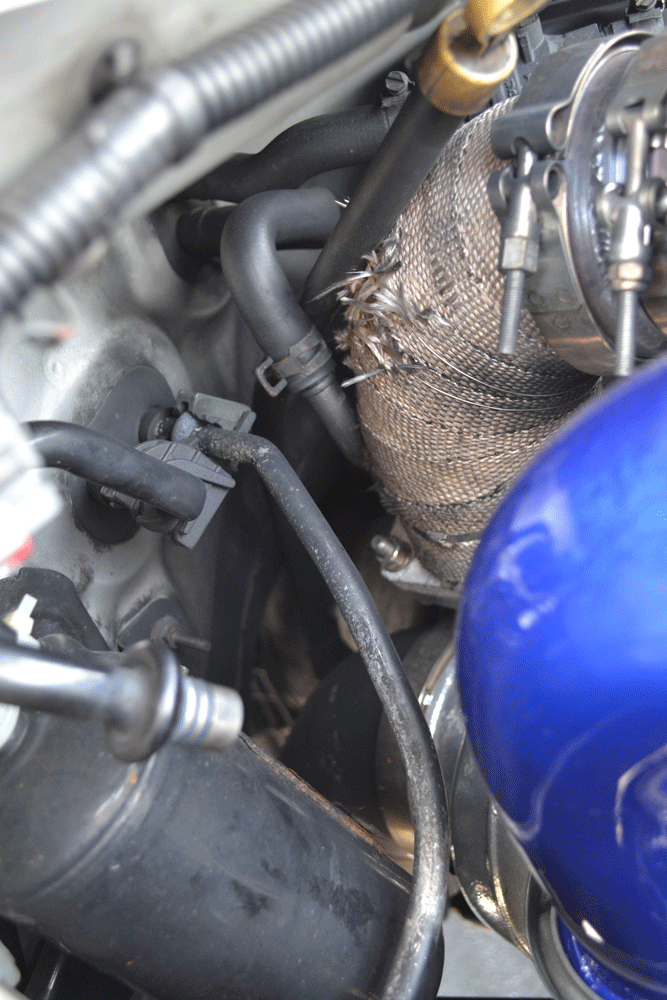 As it turns out, Matt's a normal-enough guy, who just happened to get a little carried away with making his diesel fast. "I sled-pull with it too, but I also try to drive it to work at least once a week, to keep myself honest," Matt says. "If it can't make it the 100 miles to work, it's not a street truck, at least not one I can really use."
Carried Away
So, with its street cred out of the way, we grilled Matt for info on his rad ride. With an estimated 1,300hp on tap, the bottom end needed to be plenty stout, so that's where Matt started. The block and crank are stock, but the factory common-rail rods have been replaced with shot-peened 12-valve rods. The 0.02-over pistons are also new Mahle factory replacements. The head has been O-ringed for sealing, and a 188/220 duration camshaft from Hamilton Cams bumps the valvetrain. ARP hardware is also found throughout the engine, in the form of rod bolts and head studs. Matt did the engine assembly himself, with the help of a few friends.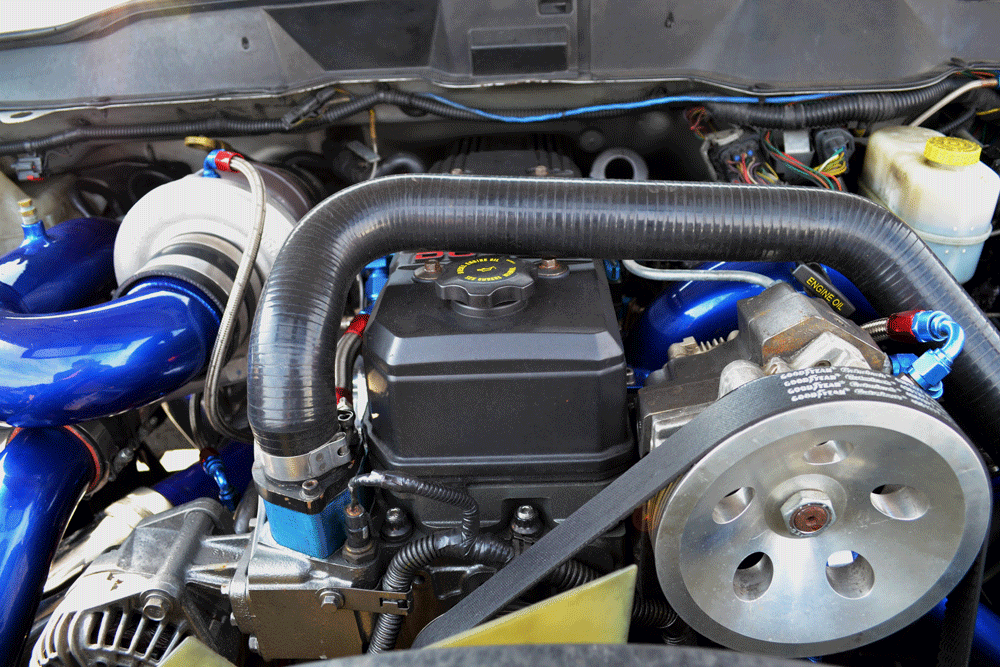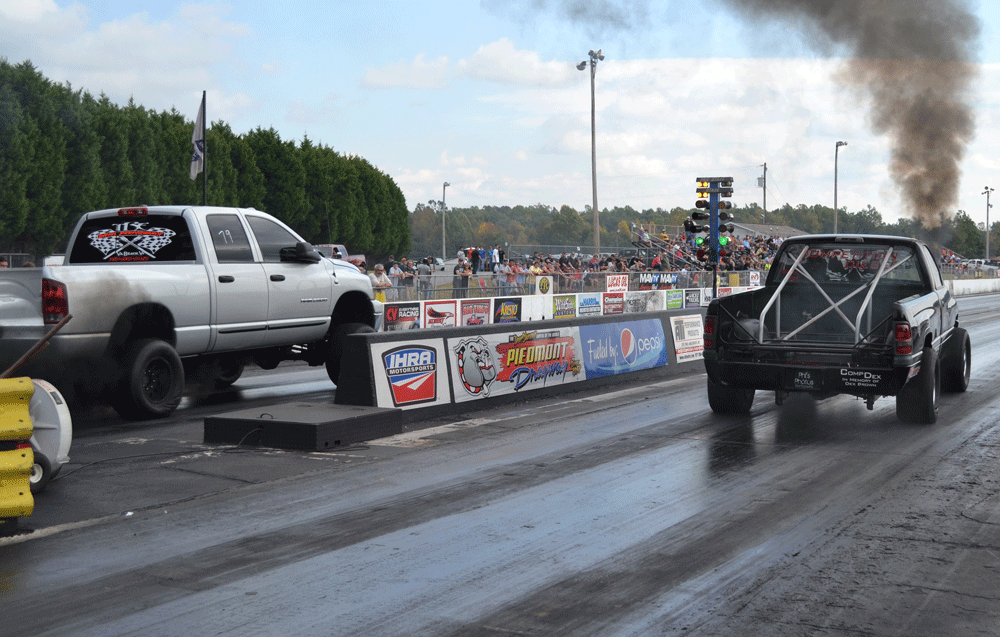 Fuel and Air
For the fuel system, Matt had a few different ideas than the rest of the diesel crowd.
"Most people have way too much fuel, and an inefficient setup," Matt reports. "I didn't overbuild mine, I just went with what I needed for the power I was after," says Matt. For Matt, this meant twin factory CP3 pumps, along with a single Raptor 150 lift pump for support. The injectors are highly effective Apex 9s from F1 diesel, which Matt indicated flow around 150 percent more than stock.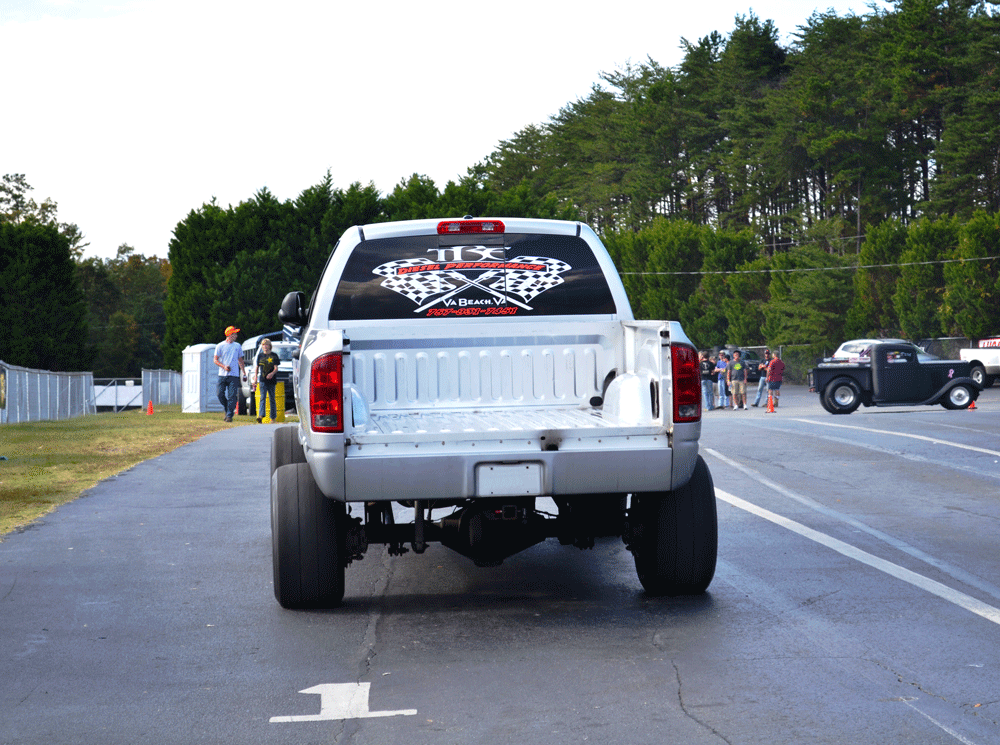 The turbos are another area where Matt had his hands in (literally), as he built the system himself. Starting with an ATS manifold, Matt mounted a 66mm top charger, with an 80mm bottom turbo for maximum airflow. The piping was welded by Matt, and powder-coated in a candy-blue color. Boost from the compound setup is 80psi, and is sent through a Spearco intercooler and into the engine. For a bit of insurance (and to make the Pro Street field), Matt also hooked up a single solenoid nitrous system, with a 0.075 jet.
Tranny Work
When we got to the subject of putting 1,300hp to the ground, Matt had a wry smile.
"I've tried all sorts of transmission combinations, valve bodies, shafts; I must have had that transmission out of the truck 20 times," Matt recalls. Finally, with the help of Tim Barber at TRE Diesel Performance, Matt found a combination that worked.
"7,000 pounds and 6.56 seconds at 110.86mph in the eighth…"
Starting with a custom torque converter from Diesel Performance Converters, power is transmitted through the transmission via oversized input, intermediate and output shafts from Intelligent Engineering. The valve body was spec'd by Tim, and he also did the final transmission assembly. "I've done plenty of launches at more than 20psi of boost, and so far it has held," Matt says.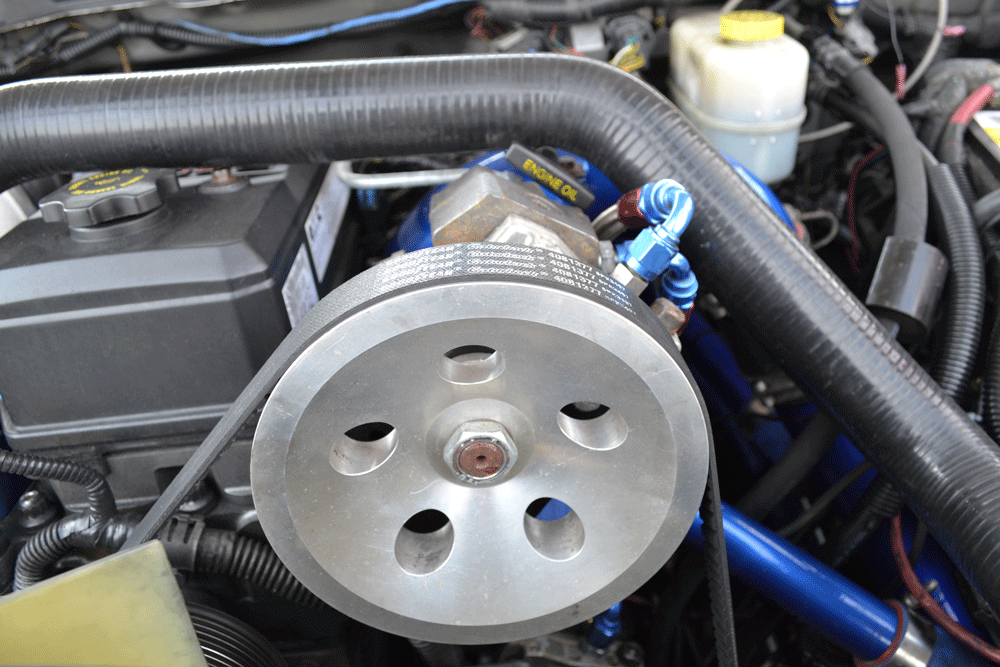 A single CP3 pump wasn't going to cut it, so Matt used an ATS kit to install a second pump with a custom wheel.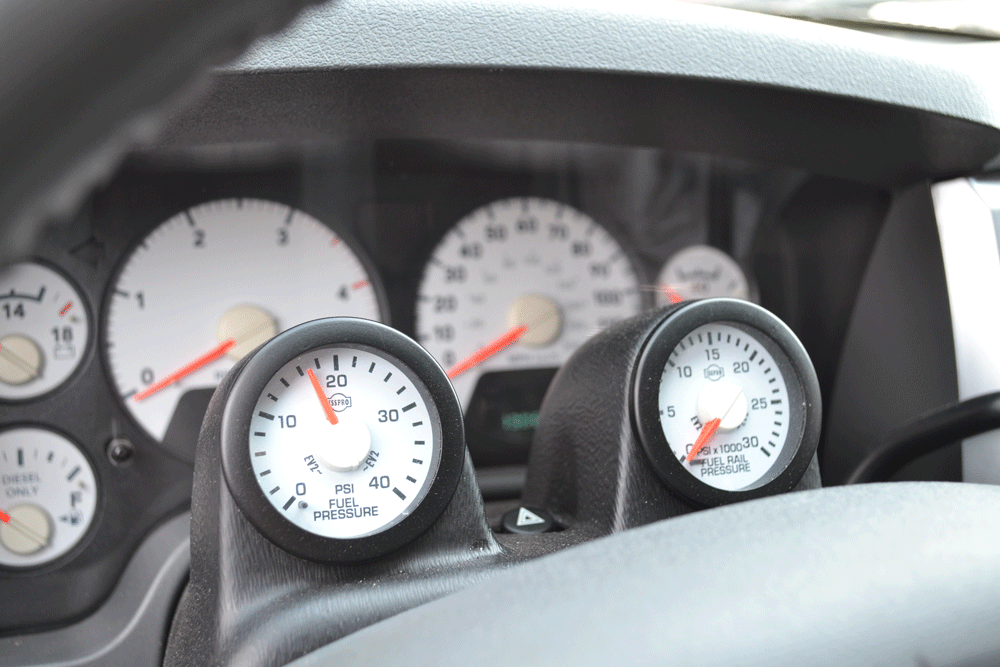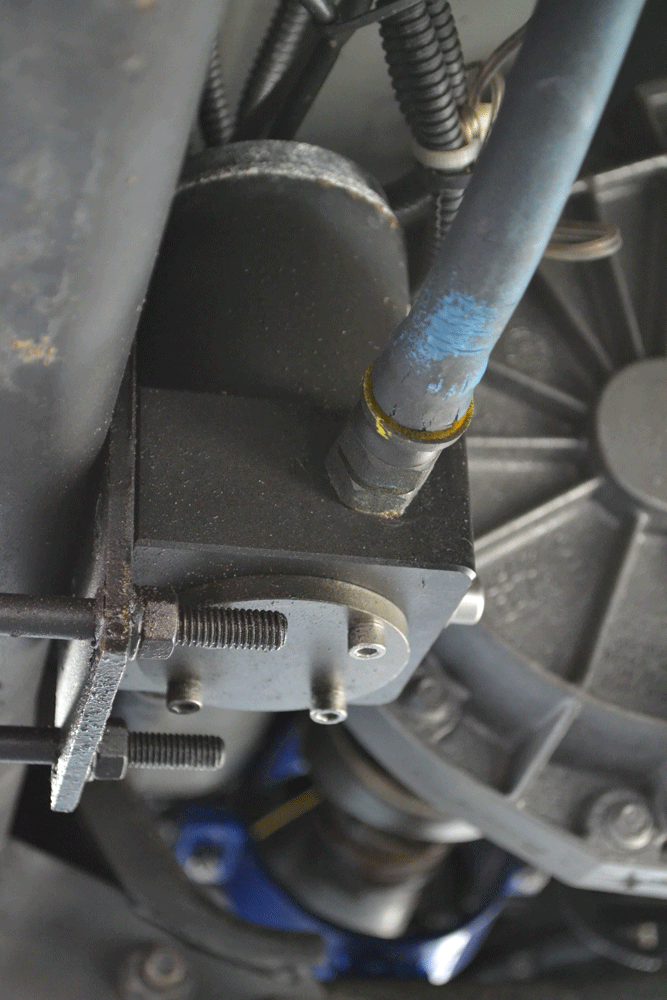 For the rest of the drivetrain and suspension, Matt has held the same "might as well modify it" attitude that influenced the rest of the build. Starting with a Fabtech four-and-a-half-inch lift, Matt then integrated his own traction bars and driveshaft loops, which were all treated to the same candy-blue hue as the engine bay. The axle tubes are also welded to the center section for strength ("I twisted them once, during a pull," Matt states), but surprisingly, the 3.73-geared front and rear axles are stock.
With a well thought-out and executed combination, Matt definitely has made the most of the mileage on the 138,000 mile '06 Dodge.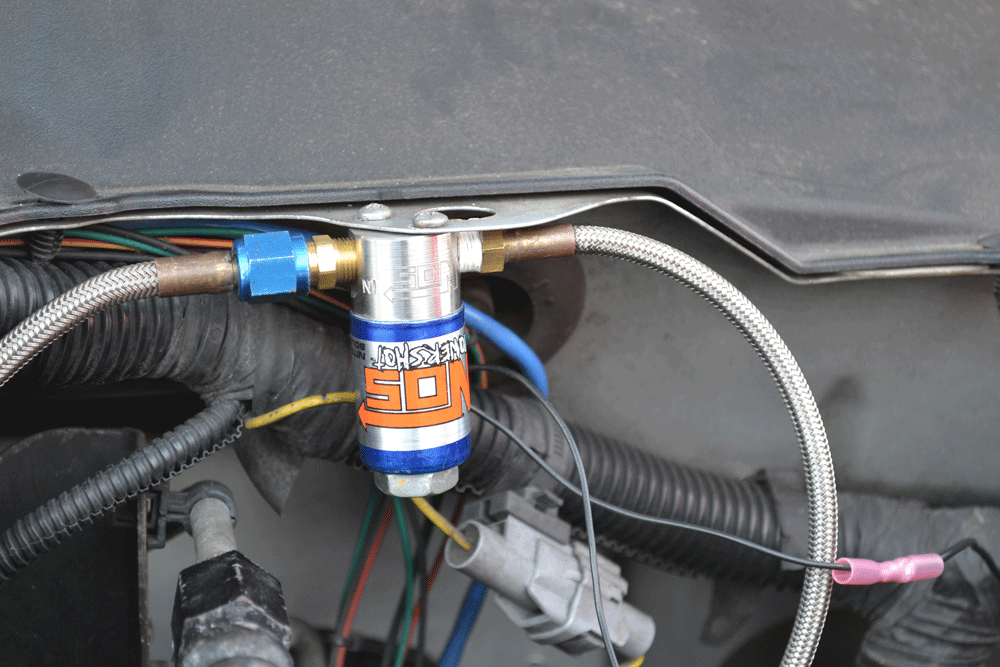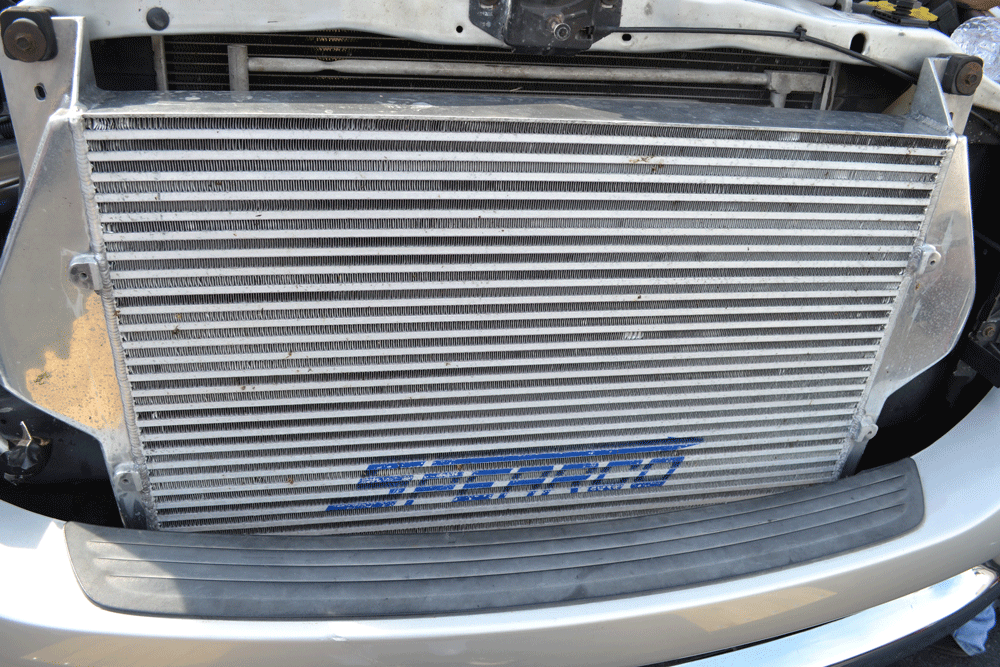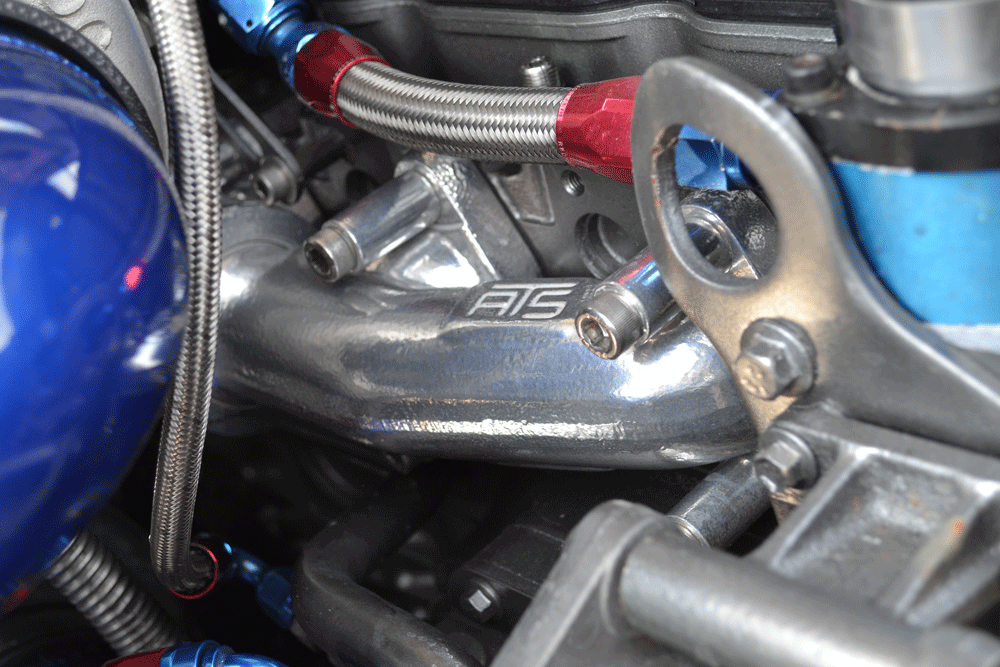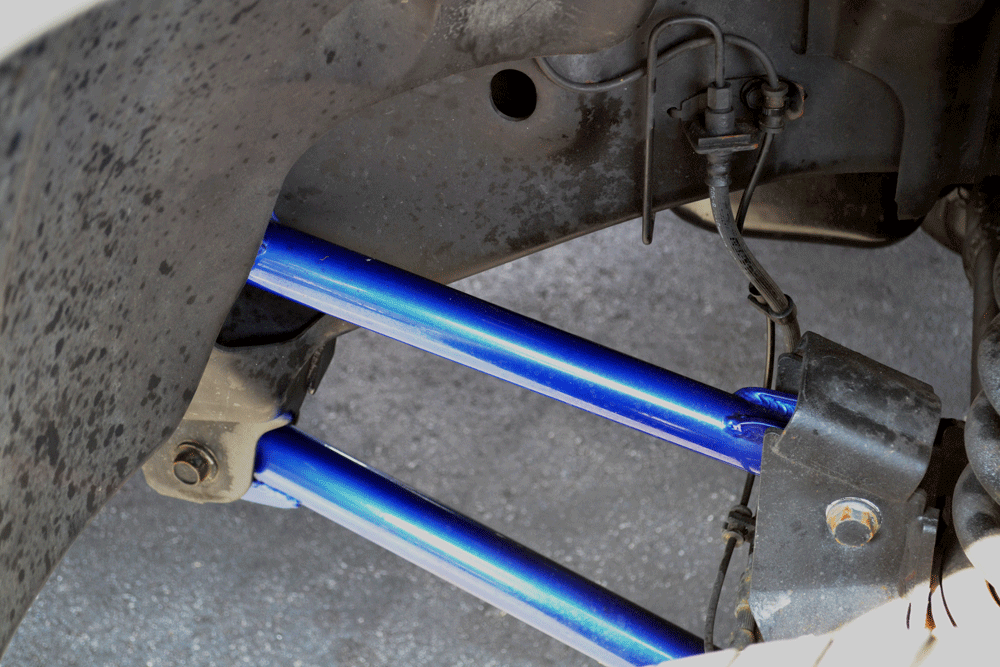 "This type of hobby does push a truck's limits," Matt states. "After our shoot, I upgraded the big turbo to a 94mm Garrett, and bent all six rods. One of them is sort of a 'U' shape from one side, and an 'S' from another," chuckled Matt. With a newly rebuilt engine (again) and Carrillo rods, Matt and his Dodge are now back and better than ever. The competition better watch out! DW
"1,300 horsepower to the ground…"