SLIP FREE
BANKS BILLET TORQUE CONVERTER
With a furnace-brazed turbine, the Banks Torque Converter provides solid lockup without flexing, triples torque capacity, and features a slip-resistant lockup clutch. Engineered to improve acceleration, this torque converter also promises to lower transmission fluid temperature and prolong transmission life.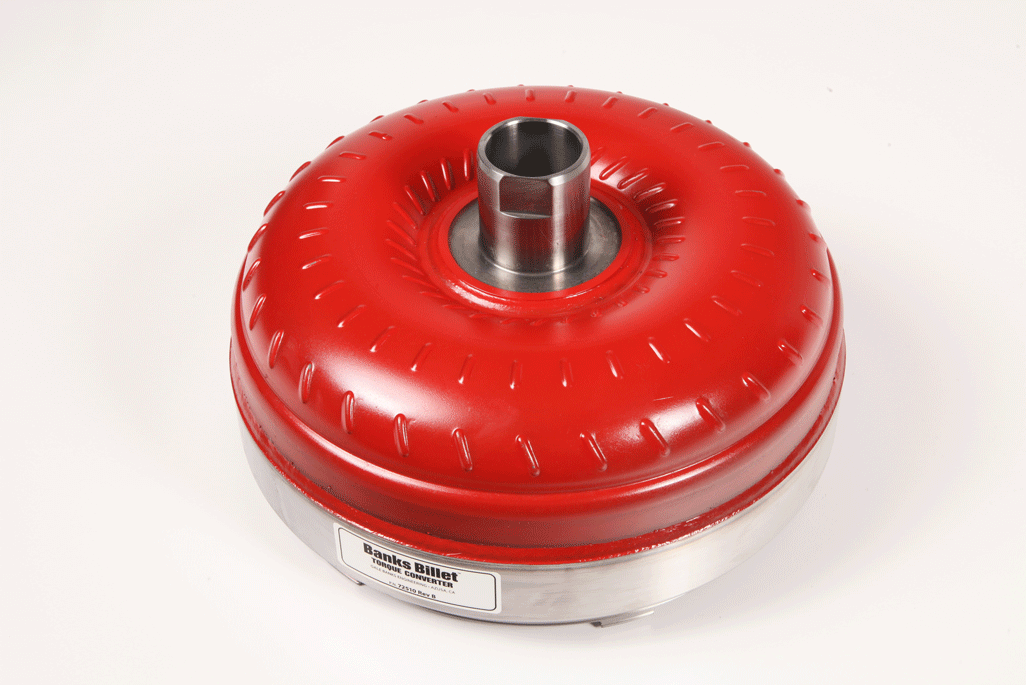 Banks Power
800.601.8072
BanksPower.com
CLEAN CONNECTION
JIFFY-TITE QUICK DISCONNECT FITTINGS
Jiffy-tite's Pro Compact Series Quick- Connect Fluid Fittings are available straight as well as angled at 45 and 90 degrees. Enabling you to connect and disconnect them without tools, these fittings feature low-resistance flow design and interchangeable adapters. Made of durable and corrosion-resistant 6061-T6 aluminum, brass valves, and stainless steel ball bearings, the Quick Disconnect Fittings can replace any fitting, regardless of location.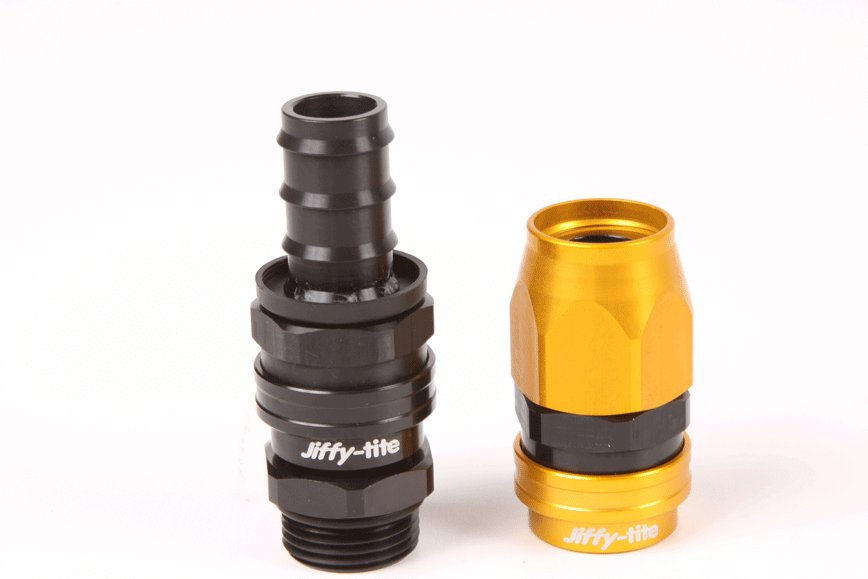 Jiffy-tite
716.681.7200
Jiffy-TiteMotorsports.com
KNOW IT ALL
RACEPAK IQ35
The IQ3S provides complete instrumentation in a compact, sleek, and easy-to-use package. Along with providing speed and engine feedback, the IQ3S also displays standard road vehicle indications such as fuel level, turn signals, high beams, parking brake, elapsed time, and much more. The IQ3S can easily connect to CAN-based 2008 and newer OBD-II functions and can be utilized with any of Racepak's V-Net data loggers. It also connects to more than 20 aftermarket stand-alone EFI products, including AEM, MSD, FAST, Haltech, Holley and more.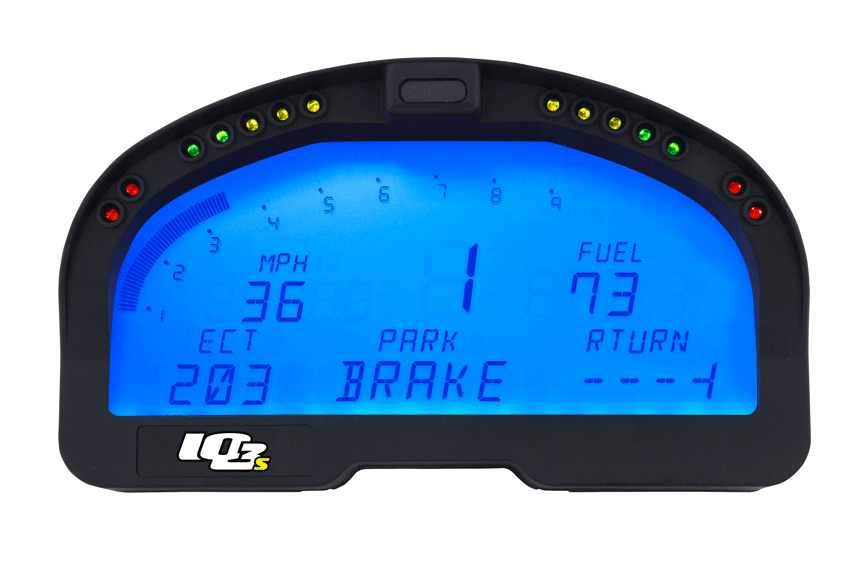 Racepak
888.429.4709
Racepak.com
MOUNT UP
BULLET PROOF DIESEL ANTENNA MOUNT
If you've ever competed in motorsport, you know that having great communications means having a great antenna. Mounting the antenna has always been a choice between a temporary magnetic base mount or the dreaded drilling of a large hole in the top of your truck. There is a better way: the Third Brake Light Antenna Mount is simple to install and can be done with a minimal number of tools to provide a solid mount for your antenna.

Bullet Proof Diesel
888.967.6653
BulletProofDiesel.com
BRACE YOURSELF
MISHIMOTO UPPER SUPPORT BAR
A new Upper Support Bar for the 2008-2010 6.4L Ford Power Stroke is the latest from Mishimoto. All the hard work your Ford is doing takes its toll: the bumps, the frame-twisting amounts of torque, and the potholes. As the frame moves, so do vital underhood components, including the cooling system. Mishimoto's core support bar is constructed of heavy-duty steel and designed to firmly secure to your truck with hefty cast-steel anchor points, minimizing front-end flex and improving overall front-end rigidity.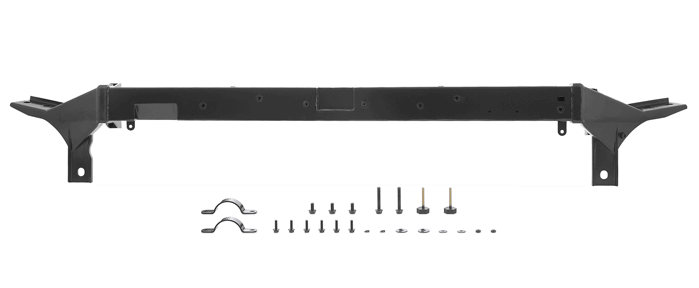 Mishimoto
877.GO.MISHI
Mishimoto.com
LOW RANGE 2WD
2LOW UNLOC DIFFERENTIAL KIT
It's a fact that vehicle maneuverability is reduced in 4WD. When the 2Low Unloc is turned on, you disable the front-wheel-drive mechanism while full torque is available to the rear wheels. The front wheels will not be driven, delivering normal 2WD maneuverability while in low range.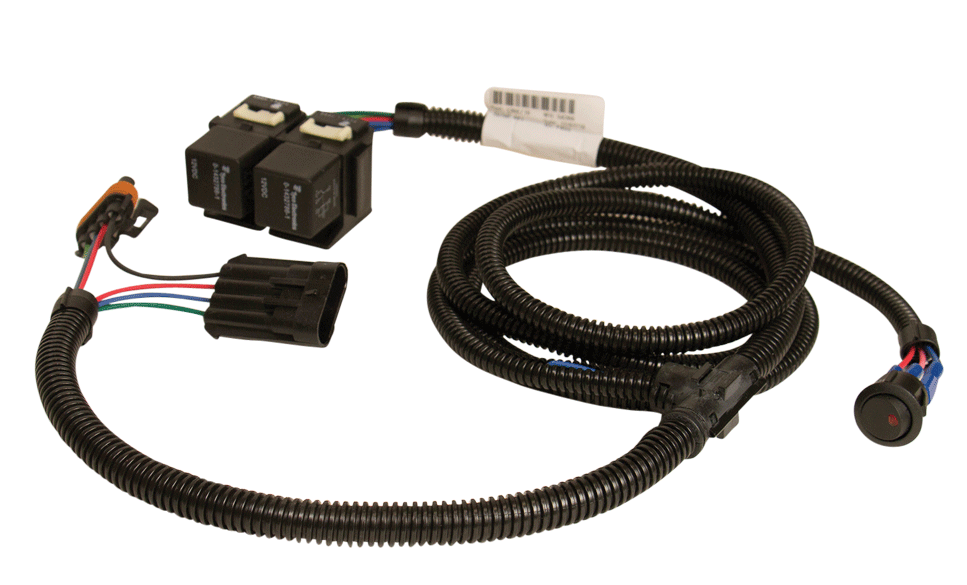 BD Diesel Performance
800.887.5030
DieselPerformance.com