Truck Of The Week
Firepunk Does it Again
U.C.C. Three-Peat
Another year. Another Ultimate Callout Challenge. Another victory for Lavon Miller and team Firepunk. You read that right. For the third consecutive year, Miller and crew claimed what has arguably become one of the most coveted prizes in all of diesel motorsports. After fighting a few fueling gremlins at the drag strip, Miller put together a 7.88-second pass at 181 mph—the quickest and fastest pass his Pro Street Dodge has made to date. On the dyno, he would clear 2,243 hp and 3,014 lb-ft of torque. And as for the sled pull, Miller would yank the sled further than any other competitor (329 feet), securing his third consecutive UCC crown.
Highlights
Anything but Ordinary
600hp AWD Jetta TDI?
It's hard to ignore a hood stack on a Jetta TDI—and it's even harder to ignore one with a parachute out back. Well, Joe Mulvaney's '00 MK4 Volkswagen has both. It's rumored that his Jetta packs a 63/80mm compound turbo arrangement, a P7100 injection pump off of a 4BT Cummins, is all-wheel drive (European model), equipped with a sequential six-speed, and cranks out just under 600 hp—making it the highest horsepower TDI in the nation. The car kick-started a firestorm on social media after 1320 Video posted a clip of the mighty V-dub idling on its Facebook page. Now, like thousands of others, we want to see it hit the track!
Ford News
F-Series Sales Soar
With remarkable year-over-year growth, Ford continues to see its truck sales climb. Last week, the company posted its results from April, which saw the best F-series performance in 18 years. Truck sales totaled 73,104 units last month—even as Ford's overall vehicle sales dipped 4.7 percent. As for year-over-year figures, Ford's F-series has observed 12 consecutive months of gains. In addition to the great truck news, Ford disclosed its first quarter 2018 financial results: net income of $1.7 billion. This figure is up 9 percent, year-over-year.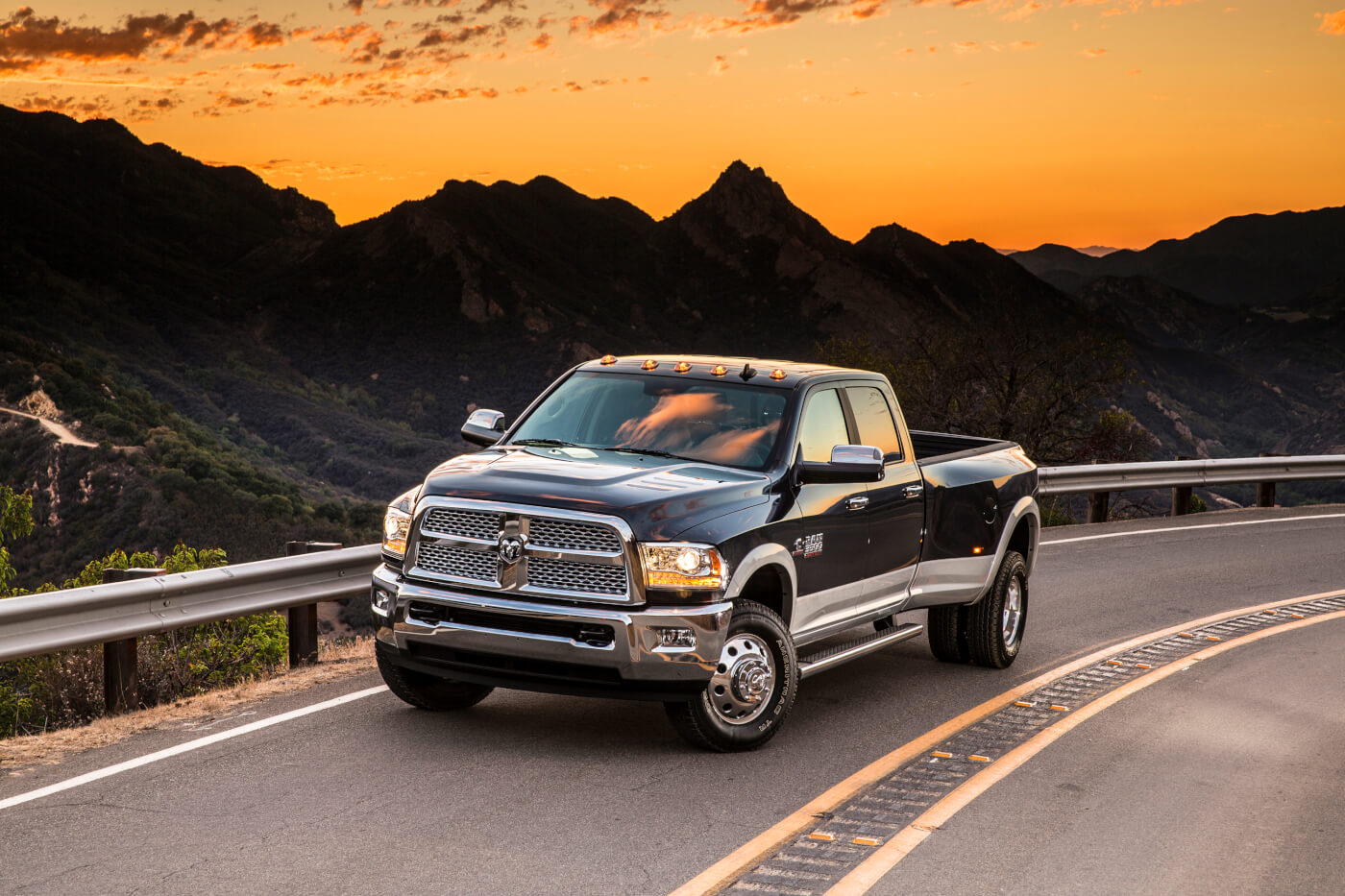 Ram News
Ram Sees Solid April Sales
FoMoCo wasn't the only Detroit-based auto maker experiencing record sales numbers last month. Fiat Chrysler Automobiles (FCA) reported that, while overall Ram sales are down 9 percent as compared to this point in 2017, its truck brand sold a record 36,560 units in April. This outpaced the company's previous April sales record of 35,558 trucks, which was set in 2017. As always, the 6.7L Cummins-powered HD truck line played a substantial role in overall Ram sales figures.
Out to Sea
BIG Navy Contract to Add American Jobs
Last week, Beloit, Wisconsin-based Fairbanks Morse was awarded a $17.3 million contract by Military Sealift Command (MSC) for servicing military ships at sea. The contract will cover all MSC ocean-going vessels powered by Fairbanks Morse diesel engines and is one of the largest servicing contracts from the U.S. Navy in the company's history. Engines to be serviced in the agreement include: MAN 48/60, ALCO 251F, Colt-Pielstick PC4.2, and the Fairbanks Morse 38F 8-1/8. The contract will provide for extending the lifecycle of some of the most rigorously tested diesel engines in the world, and will also create jobs for American workers at Fairbanks Morse's domestic service centers.
Events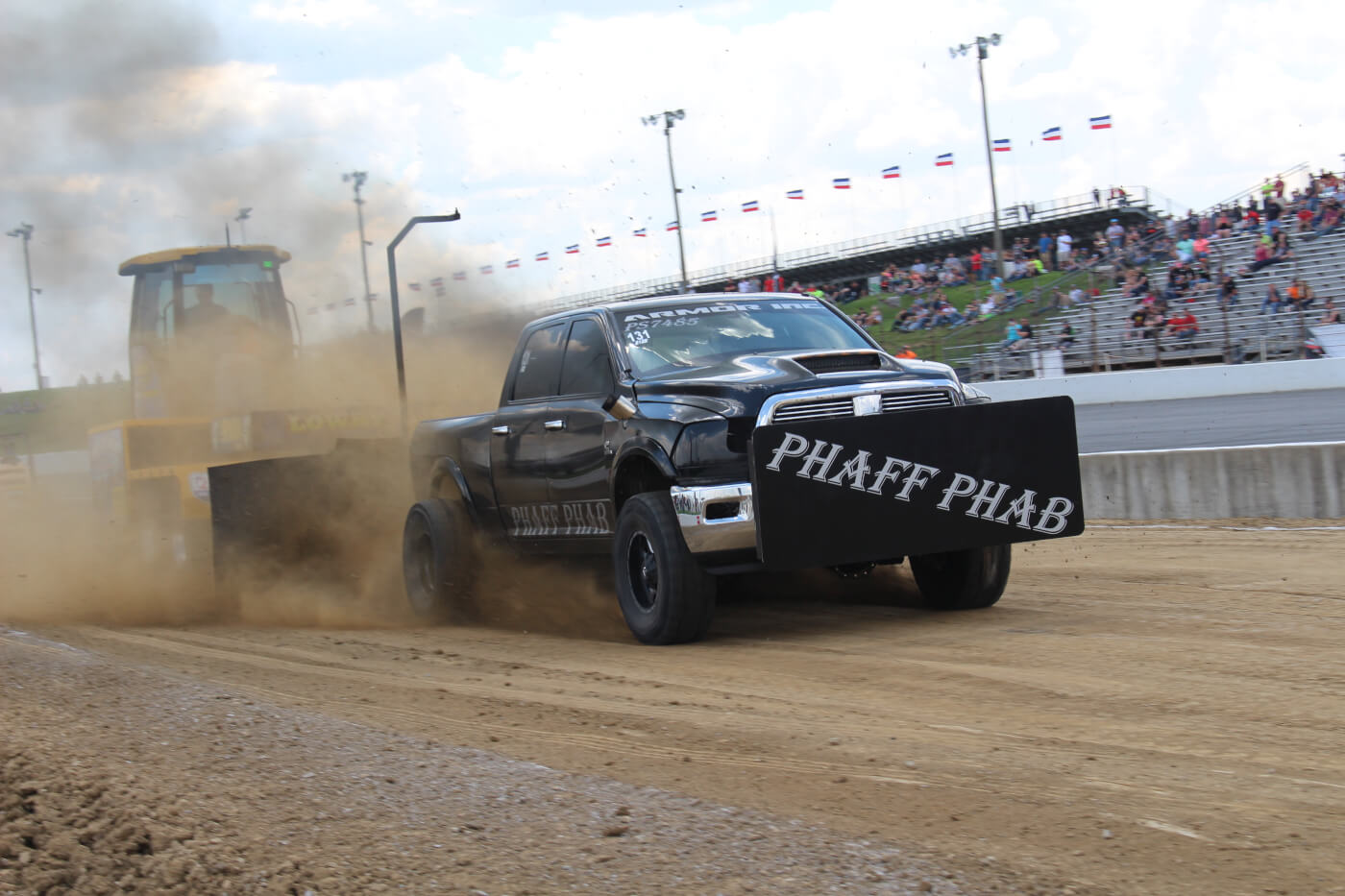 U.C.C. Top Qualifier
Ryan Phaff
For 2018, the Ultimate Callout Challenge was a double edged sword. In addition to the regular running of the event (with the big name shops and drivers we all know), a qualifying event was held, where 25 competitors duked it out in an attempt to earn a spot on next year's main event roster. Long story short, the fourth-gen Ram owned by Ryan Phaff killed it. His sub-6,000-pound, four-door laid down 1,868 hp and 2,507 lb-ft of torque on the chassis dyno, ran an 8.87 at the drag strip, and moved the iron sled 266 feet and change, a Second Place effort in the dirt. With this type of performance, he should have no problem competing against the big dogs in 2019.
Parts Rack
ROLA
Modular Roof Rack Systems
When the luxury of having a bed to haul cargo is non-existent, ROLA's roof racks are perfect for your diesel car or SUV. The company's Modular Rail Extreme Cross Bar Systems are made up of four cross bar lengths and four end support mounting styles to fit most vehicles. For ultimate strength and weight savings, the modular bars are constructed from anodized aluminum alloy, and rubber buffer strips yield a quiet ride void of wind noise or drag. Kits are available in four different styles to fit virtually any vehicle on the market, and they can be had in fully configured kits or sub-kits.