Over the last few years Rudy's Diesel, a Durham, North Carolina-based shop, has hosted some of the most exciting diesel events that the East Coast has to offer. Rudy's Spring and Fall events have grown from small dyno days, into all-out diesel extravaganzas, with drag racing, sled pulling, a show n shine, and of course, dyno action. This year's Fall Truck Jam also had one of the biggest purses in diesel drag racing; a $16,000 Pro Street shootout that gave $10,000 to the winner, and brought out some of the most exciting trucks in the country. There were also bracket classes where racers had to run as close to their dial ins, without going under. For a taste of extreme speed, Scheid Diesel brought out their Cummins-powered diesel Dragster and wowed the fans with some low 4-second elapsed times in the eighth mile, at more than 180mph.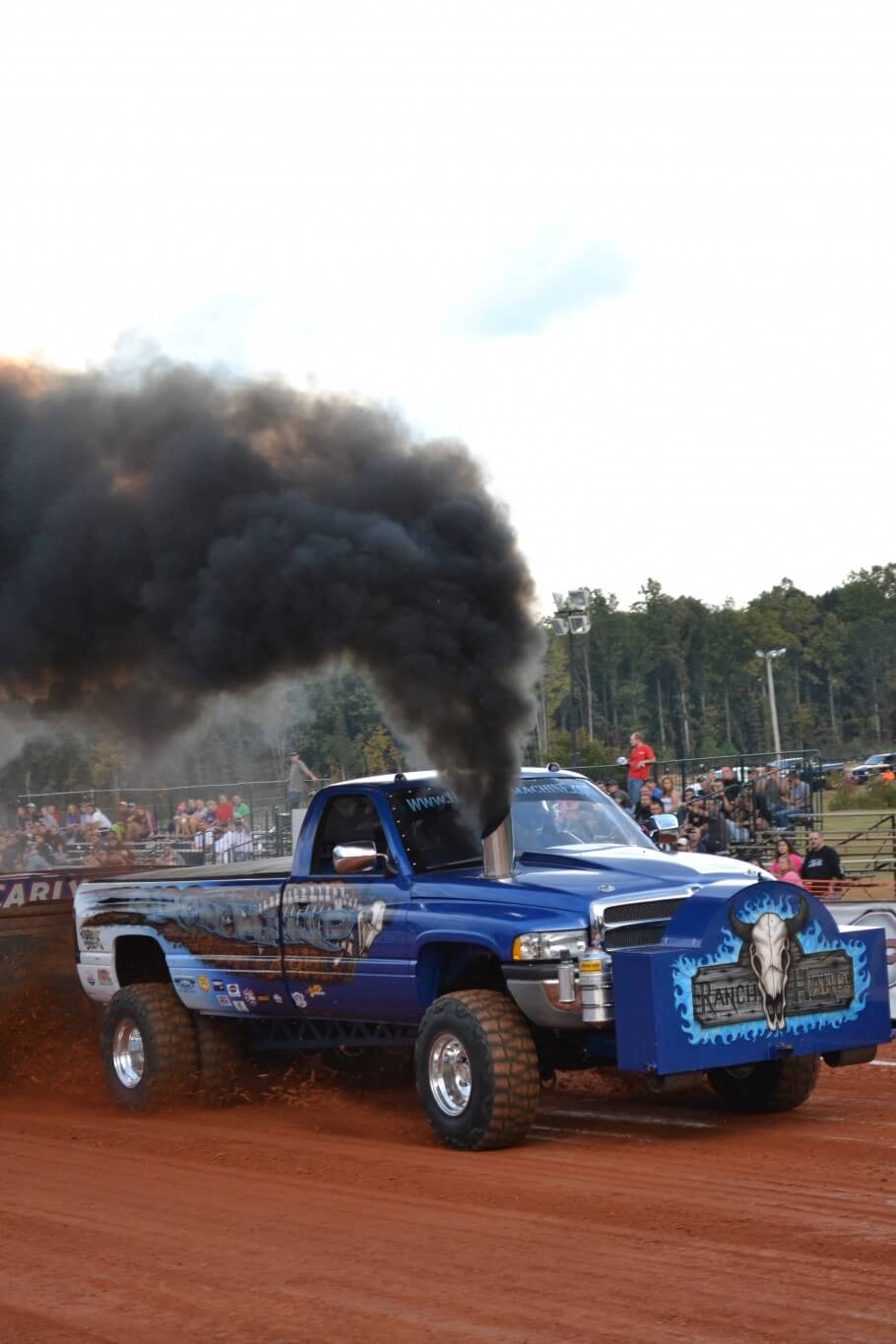 The Lucas Oil Pro Pulling League made a stop at Rudy's as well, and some of the hottest trucks in the nation battled it out in 3.0 and Super Stock classes. Most competitors stayed around and pulled again with the Carolina Truck and Tractor Pullers on Saturday night, which also had street classes that allowed normal diesel works trucks a chance to hook to the sled. The two straight days of pulling made for a great show, as those participants who didn't have a good hook on Friday, got another chance the very next evening.
If you weren't one of the 5,000-plus fans that showed up for Rudy's Fall event, there's no need to worry. In just a few months on April 24th and 25th, Rudy's Spring event will roll around at Galot Motorsports Park, an even bigger venue that will host more trucks, spectators, and vendors. The Fall event will continue as well, and will take place on October 9th and 10th. If you're anywhere near the East Coast (or even if you aren't), make sure to mark those dates on your calendar, as Rudy's puts on a show that is simply too good to miss! DW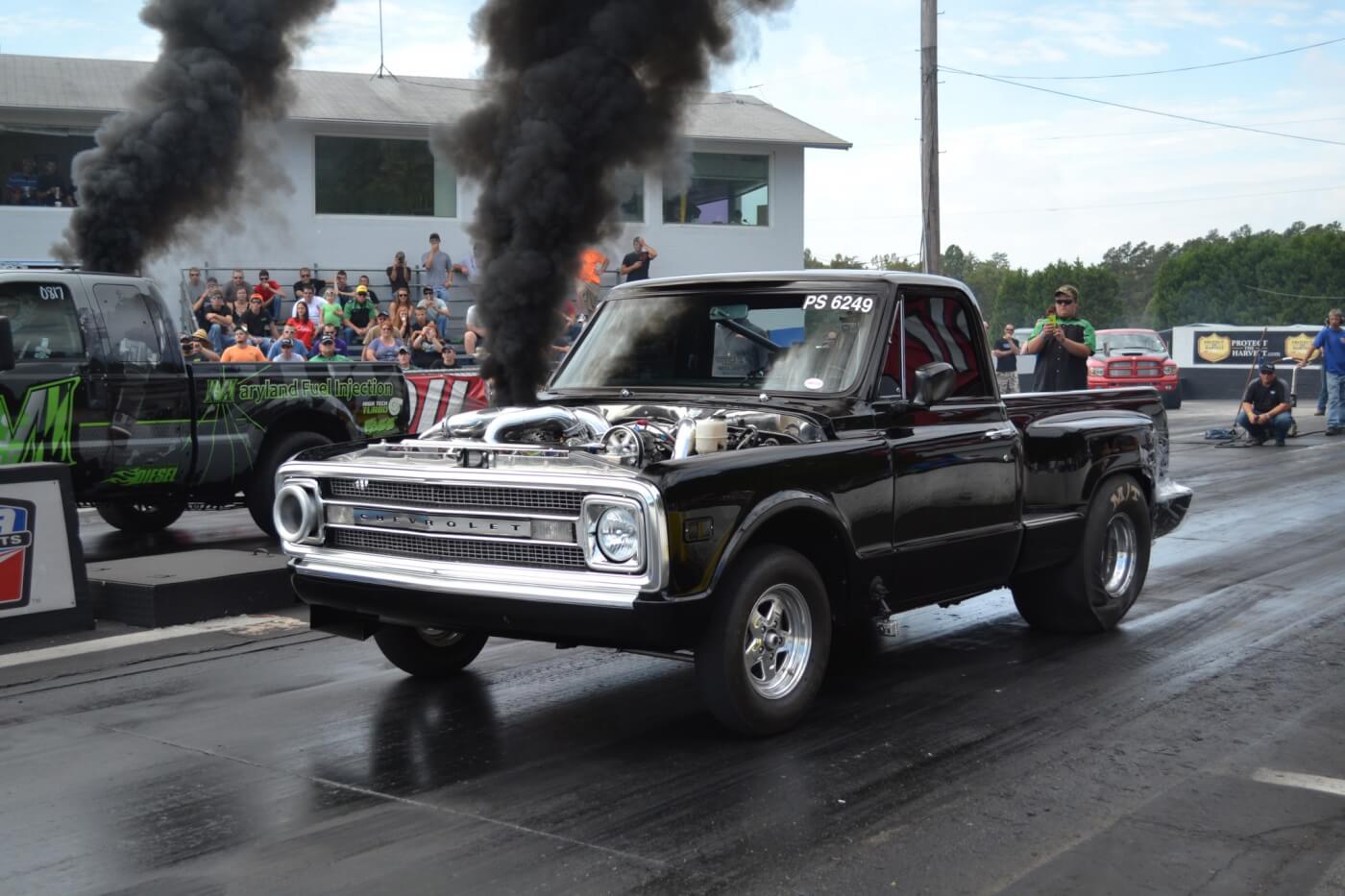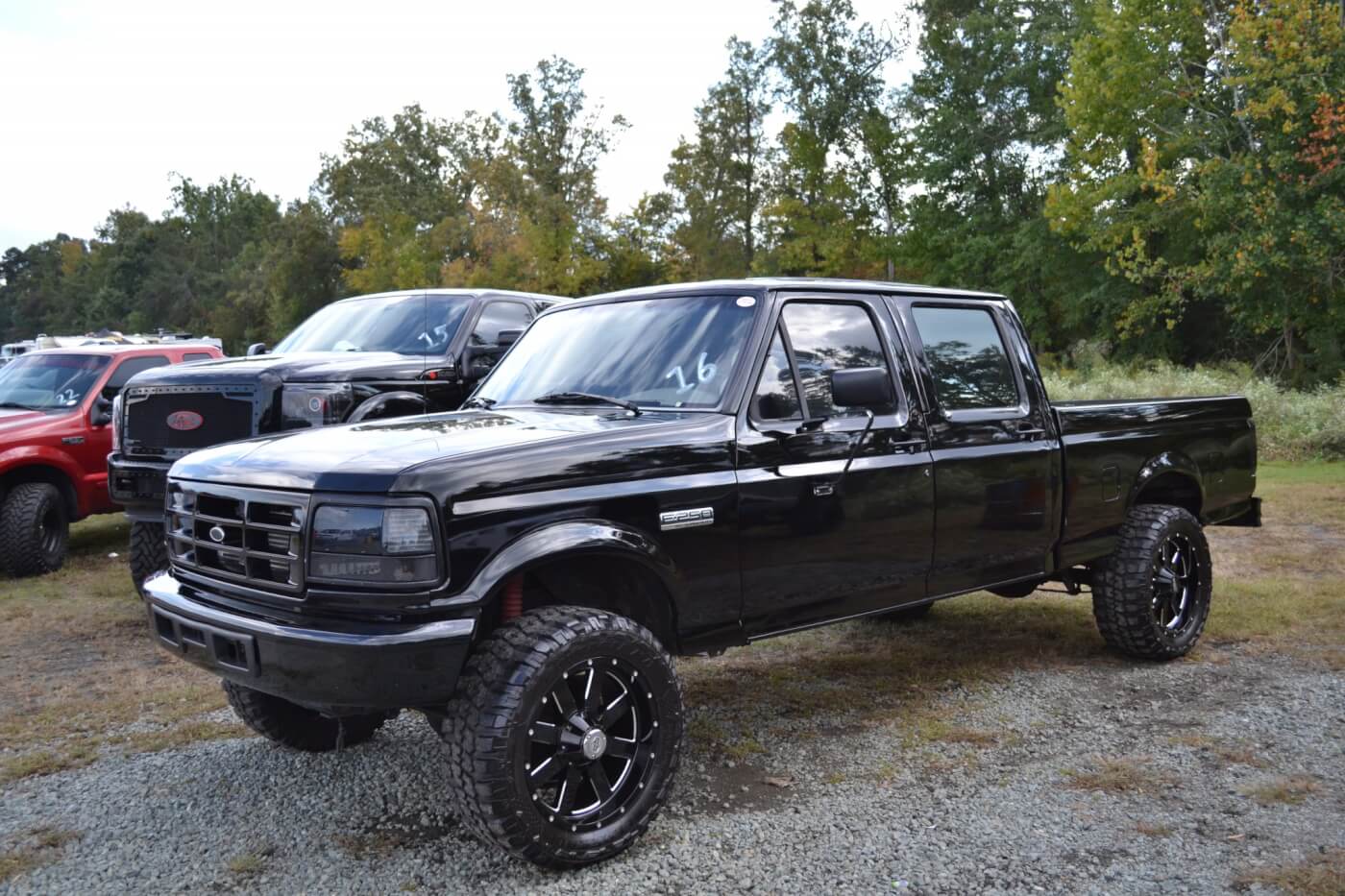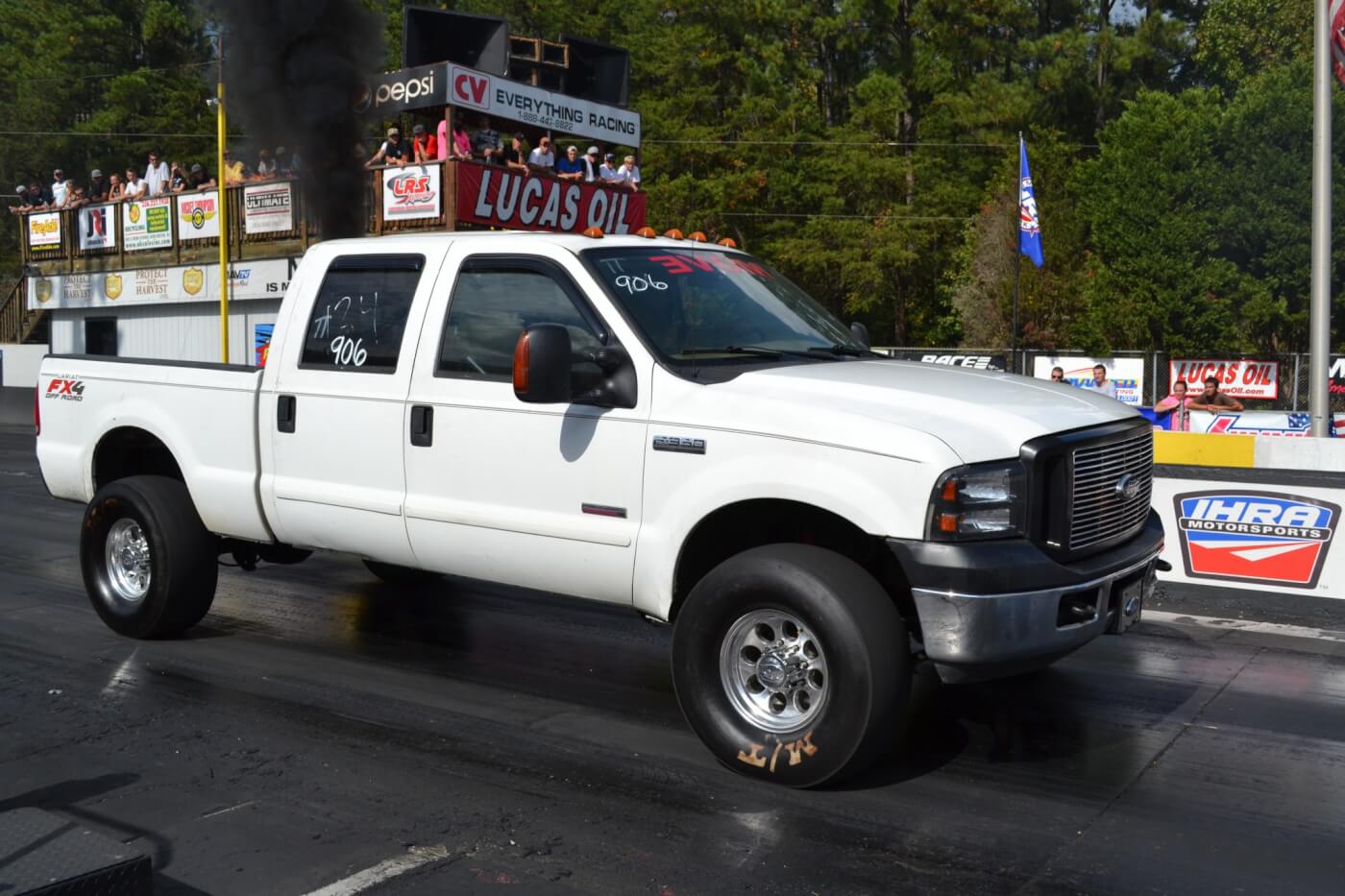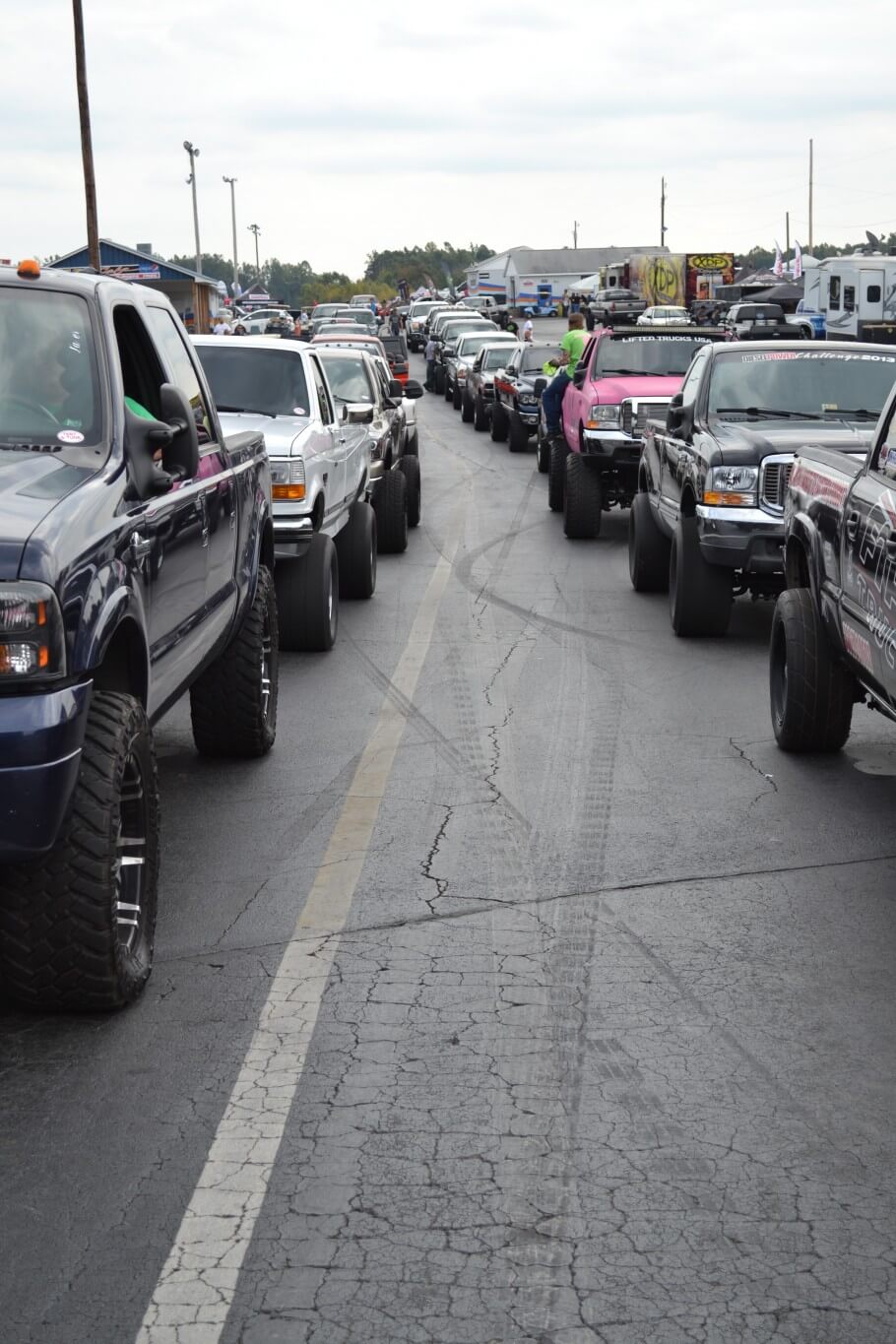 THE WINNERS!
While the end of the drag racing competition got rained out, we were able to grab the sled pull and dyno results. Here are both Friday and Saturday's winners for the 2014 Fall Truck Jam.
DRAG RACING
Top Dragster: Jared Jones, 4.22 at 180.61mph
Pro Street: Seth Sullivan, Taylor Wildon (tie, rain out)
SLED PULLING
PPL 3.0 Class: Andrew Grove "Bad Timing" 325.22 ft
PPL Super Stock Class: Brad Deeter "Oversize Load" 284.99 ft
CTTP Work Stock: Kenneth Stanley 323.16 ft
CTTP Hot Street: Carey Clark 317.73 ft
CTTP Open 4×4: Rob Wright 332.98 ft