By the time he built up a custom Ford Excursion, Richard Arista was a confirmed lifted truck guy. Together with friends and family, Arista spent nearly every weekend off the beaten path, exploring the desert and towing their quads out to the vast outdoor playground east of San Diego, California.
Then Arista's Ford Excursion was stolen. The theft hit him pretty hard, but he knew he had to build another truck. After some time and a lot of thought, he decided to switch to a pickup and bought a pristine 2002 Ford F-250. He took it back to ATF Motorsports in Chula Vista, California, the same shop that had done such excellent work on his Excursion.
And then he had an accident at work; a bad one, the kind that leads to months of physical therapy and a lot of time spent sitting at home. Arista no longer had the funds to complete his dream truck, which now sat outside his house. ATF owner Sergio Jiminez assured Arista that they'd finish the truck when the time was right, but with little to do and no progress being made on the F-250, Arista's spirits sank lower and lower. It was Arista's family that got the project back on track. His wife and three children ganged up on him and convinced him that it was time to get the truck back to ATF Motorsports and continue construction.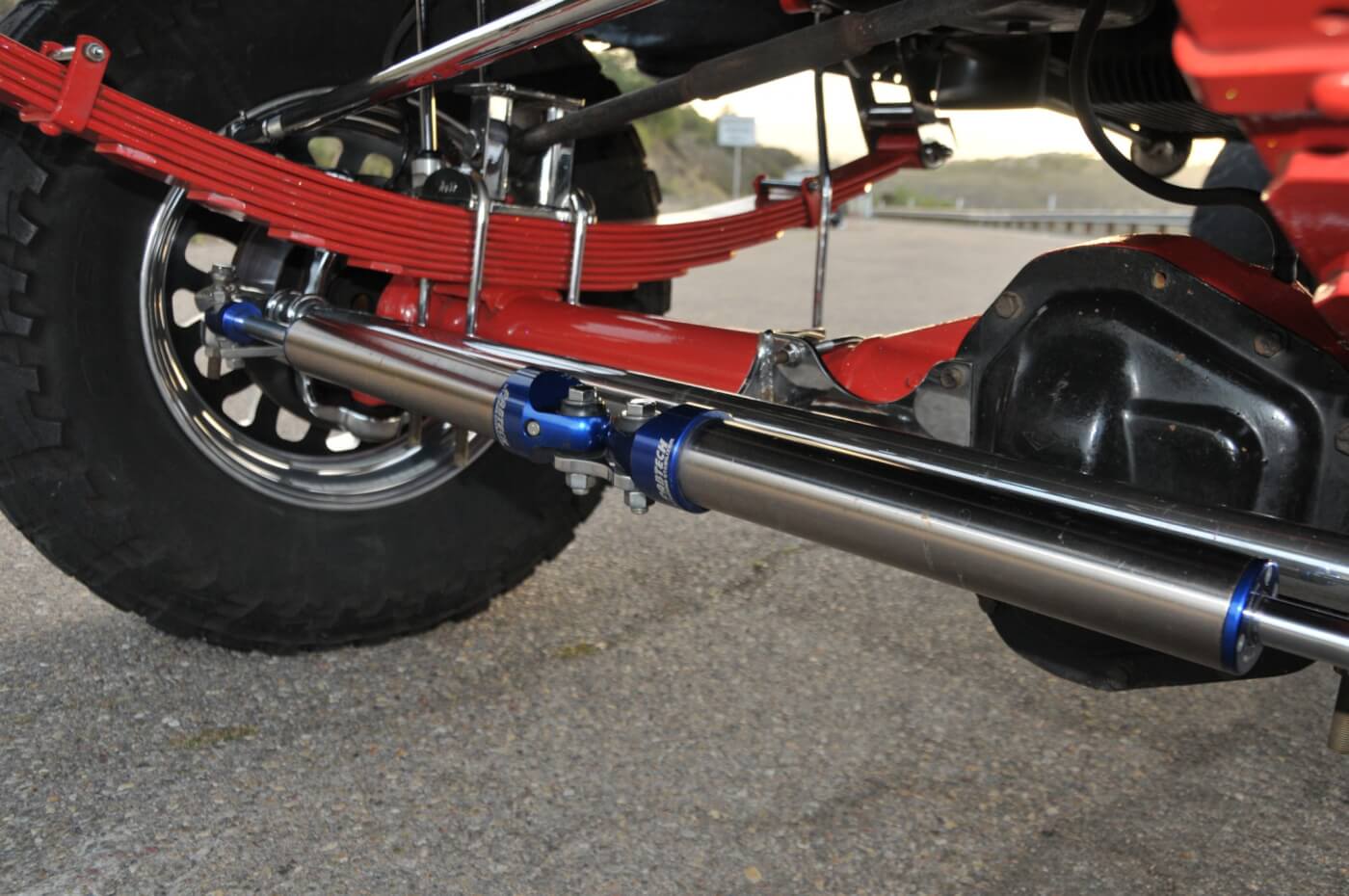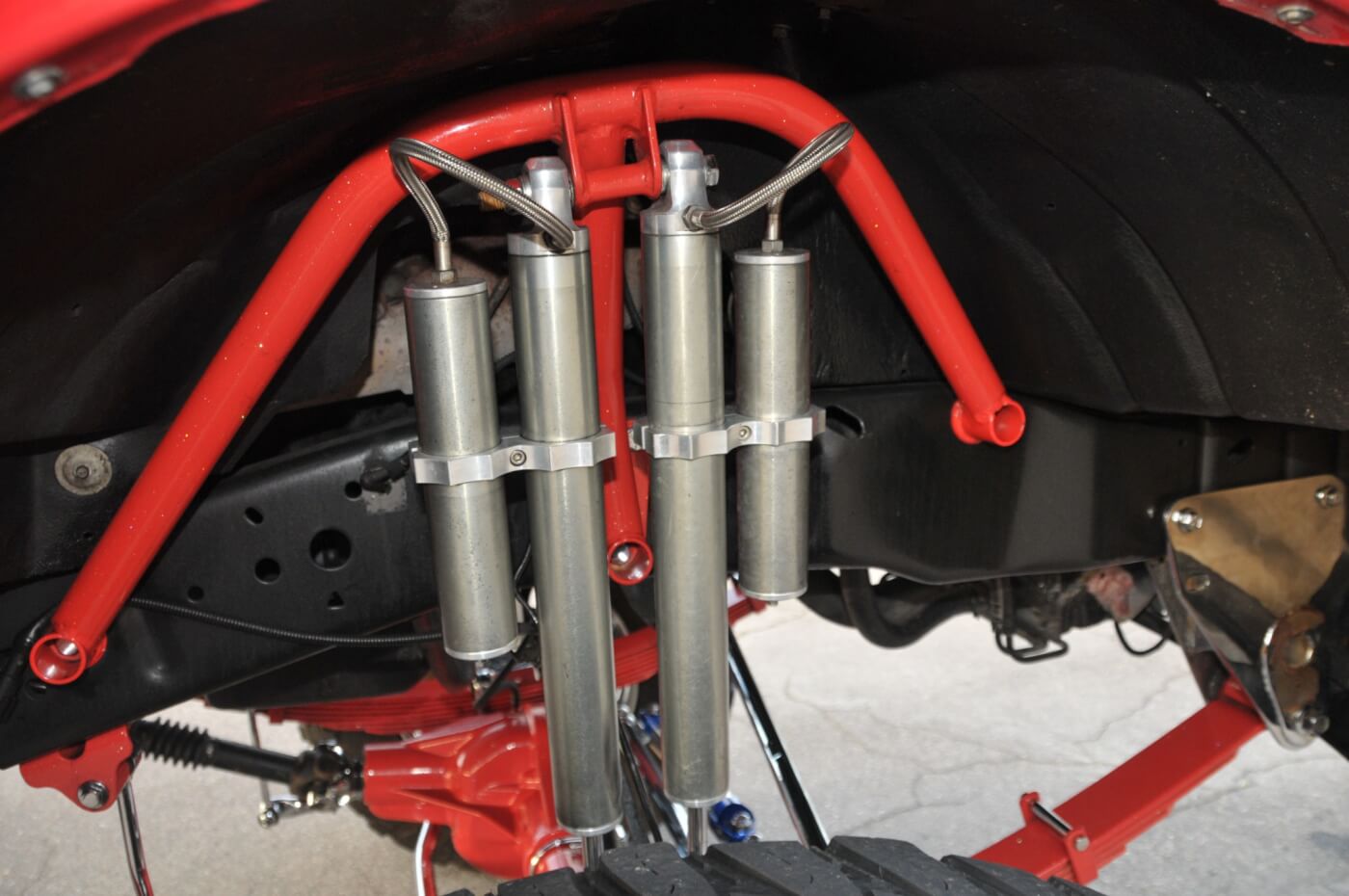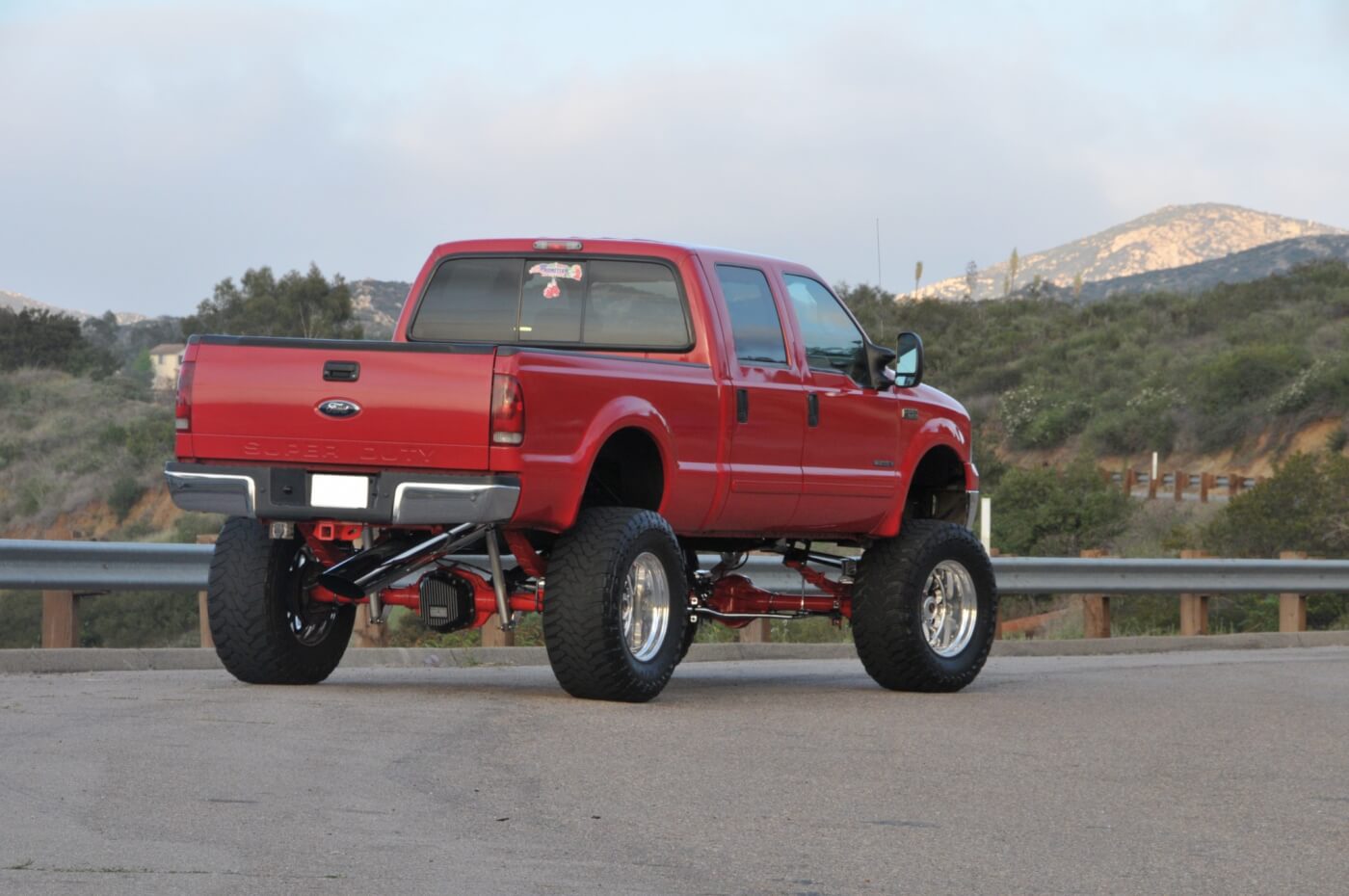 Building the truck turned out to be excellent mental therapy. Arista visited the shop practically every day to check on the project truck's progress and the build went quickly, taking only a month and a half to complete.
ATF started by sending the 12.5-inch Icon lift kit to Bradford Powder Coating for an eye-catching orange and gold metal-flake powder-coat job. They bolted dual Fox remote-reservoir shocks to the front of the truck, with single Fox shocks at the rear. A Fabtech steering stabilizer was added to keep the truck tracking straight down the road. The big lift left plenty of room for wheels and tires, and Arista filled the void with Weld T58 20-inch wheels wrapped with Toyo MT Open Country 40-inch tires.
For now, the engine remains stock, with an intake and tuner in Arista's future plans. A focal point of the build is the exhaust. The 4-inch MBRP exhaust system is finished with a big-rig exhaust stack, 8 feet long and 10 inches in diameter. Not for everyone, perhaps, but it makes Arista smile, and that's what counts. And if the exhaust doesn't get people's attention, Arista can always give them a blast of the train horns, which are powered by a VIAIR pump and tank system.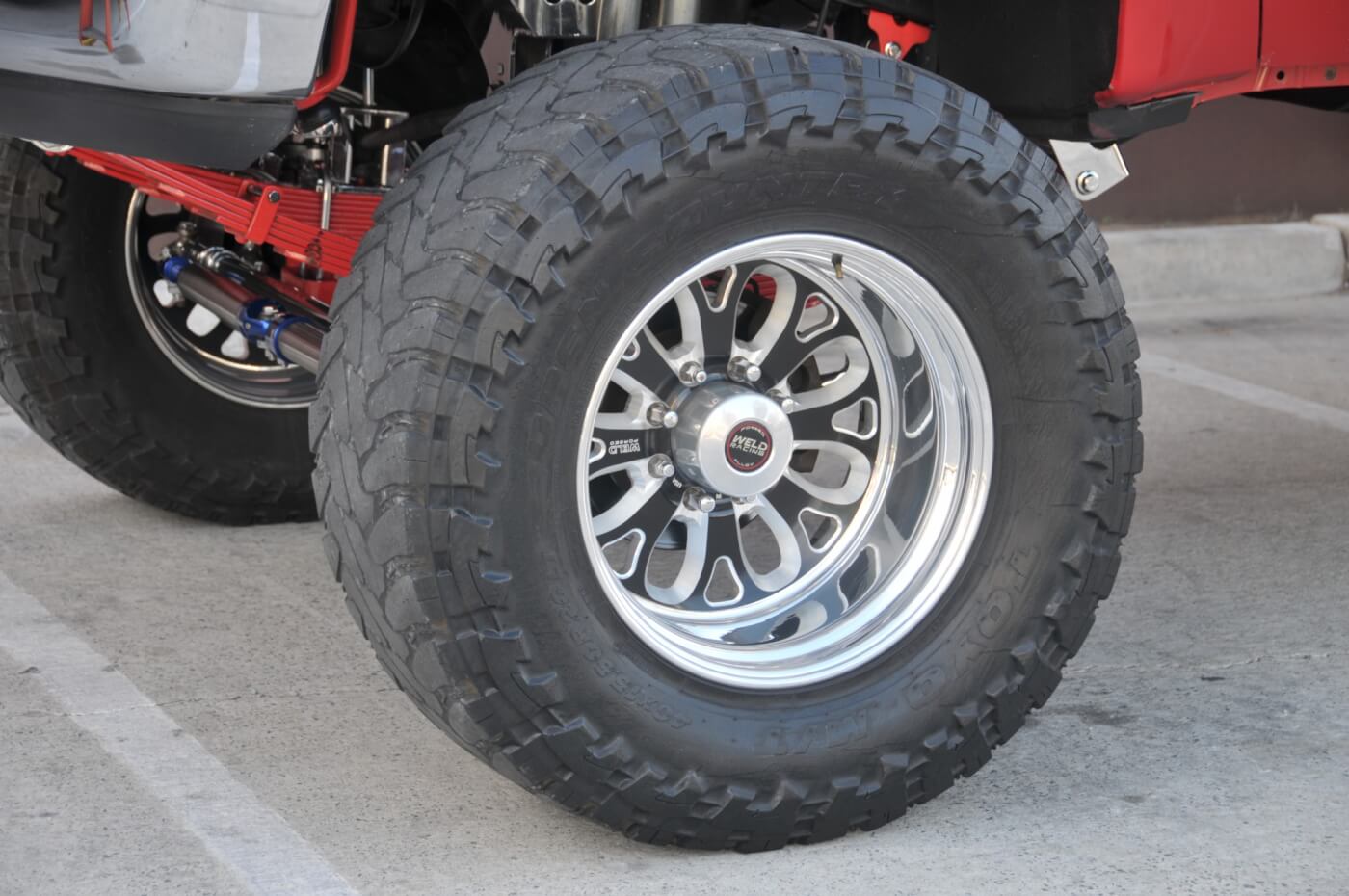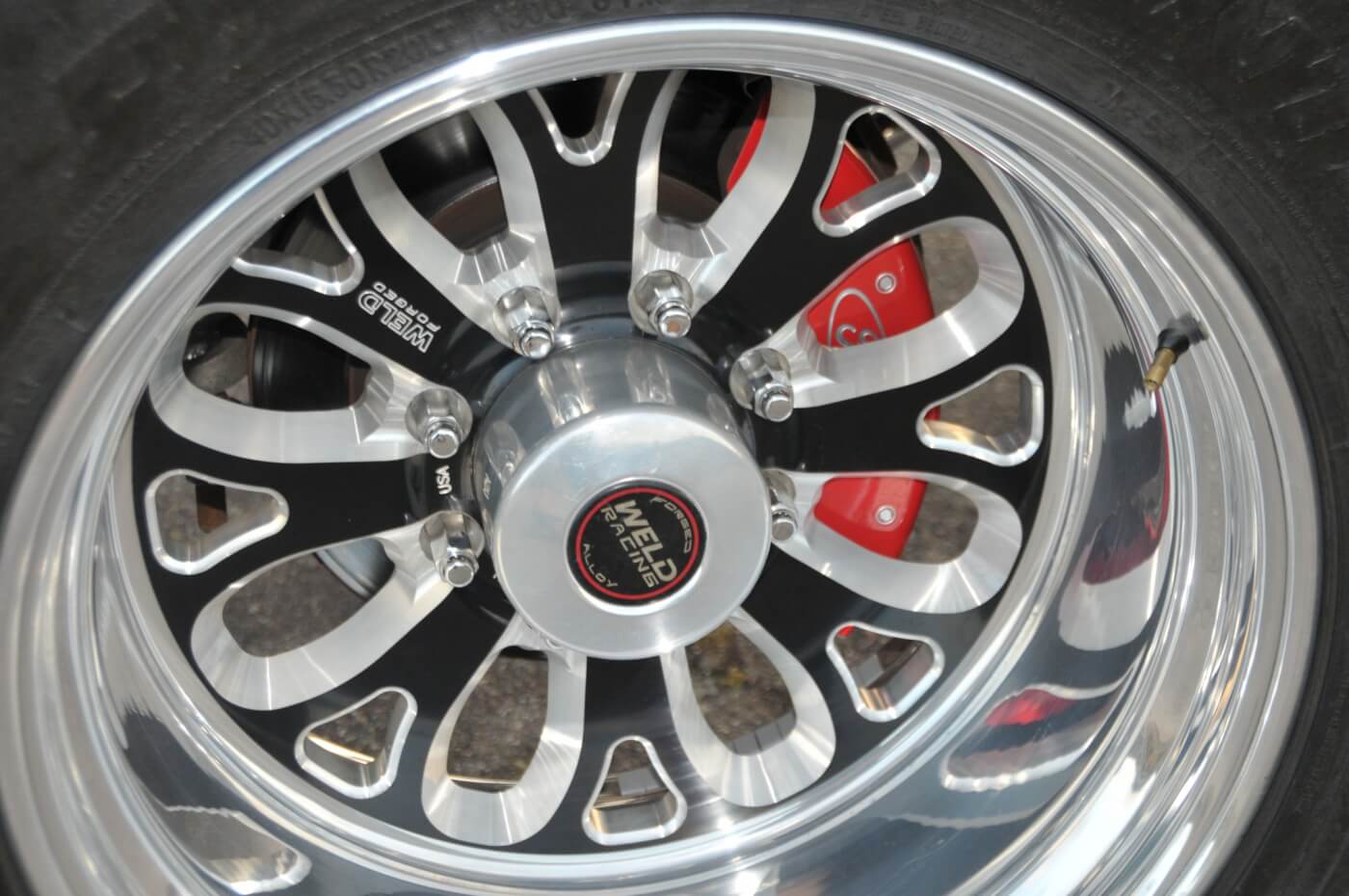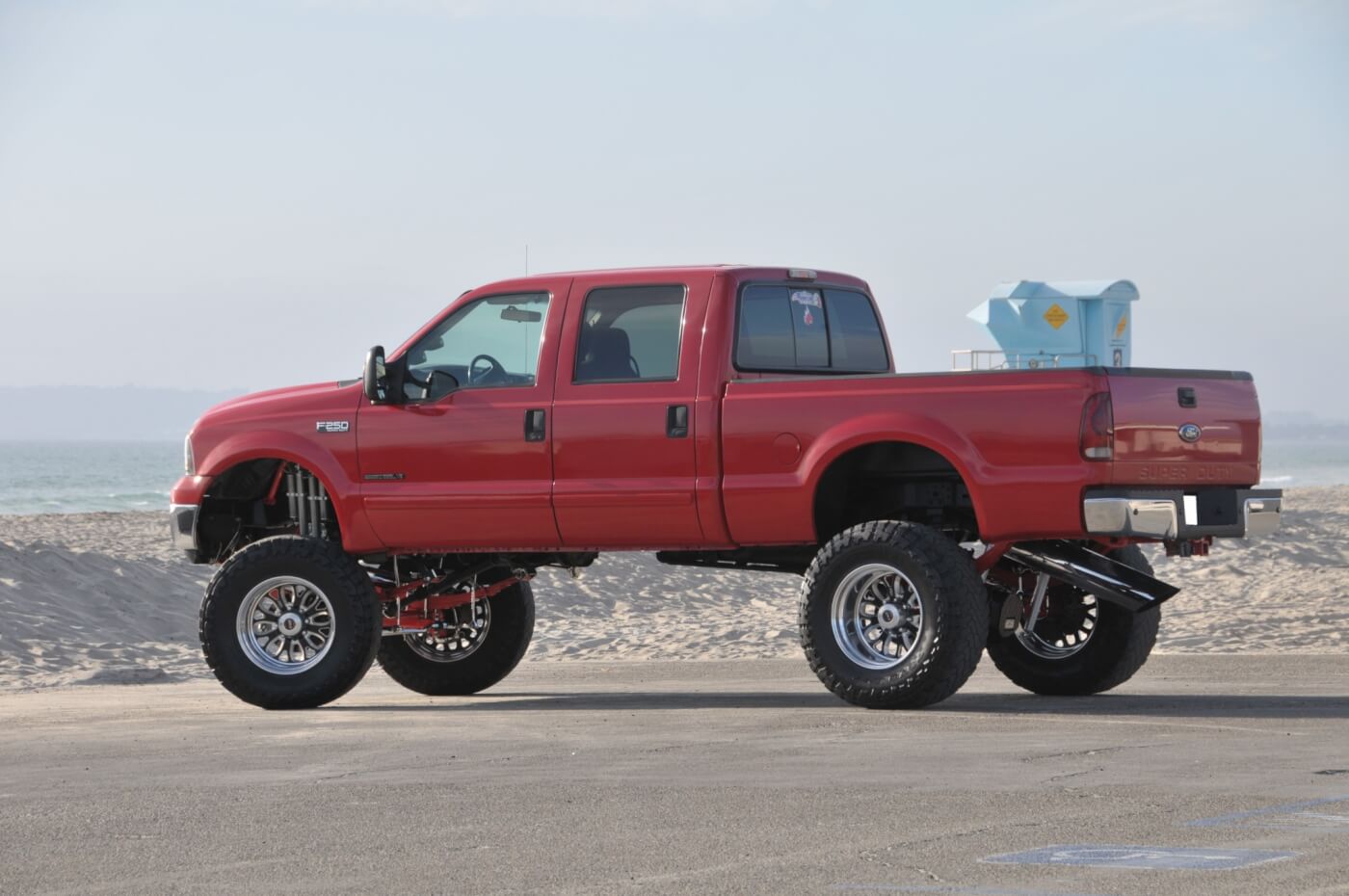 Up front, Arista had ATF fit the front clip from a 2007 Harley-Davidson edition truck, with HID headlights for improved night vision. Out back, the truck features a rear bumper from a 2012 F-250.
Inside, the Super Duty features an entertainment system with a Kenwood head unit and three JL Audio 12-inch W3 speakers under the back seat, powered by a Kicker 1,500-watt amp. What makes the stereo special is that Arista and his children installed it. Having his kids help install the audio equipment was a fitting way to finish off the build, as his family played a big part in getting the truck project done, and the truck played a big part in getting Richard Arista back to good health. No question, Arista's lifeblood flows through this truck. DW