Last month we started freshening up the nose of a 2006 Super Duty with the installation of a TrailReady prerunner front bumper. Now it's time to complete our truck's nose job by giving the truck the Royalty Core treatment.
Royalty Core is a company known for producing bold accessories, from grilles to headache racks to custom emblems; if you want it to look mean, Royalty Core has you covered. The company specializes in grilles that incorporate LED light bars, adorning them with wire mesh, studs and other emblems that give the company's products a unique and unmistakable look. Even better is that the grille inserts are customizable: you can choose from a variety of finishes for the surrounds, mesh, and even the studs. The built-in LED light bar is manufactured by Vision X, a company known for producing high-quality, durable components. The light bar sits on adjustable mounts, so it can be properly aimed to compensate for the truck's lift height.
Since we were working with a white truck and adding a black bumper, we chose Royalty Core's RC1X Incredible grille with a gloss black surround and matching wire mesh. To break up the black, we went with chrome for the studs that are mounted around the perimeter of all three grille inserts. Satin black and chrome were also options, but ultimately we thought the gloss finish was a better choice for our truck.
Just like the bumper install, 4Wheel Parts Wholesalers handled the grille installation for our project. Though there was quite a bit of trimming involved, the end result was well worth the effort, giving the truck a unique and aggressive look. The LED light bar is a handy addition for lighting up those early morning hunting trails, and the entire upgrade was far less expensive than the hefty price tag associated with buying a brand new truck. DW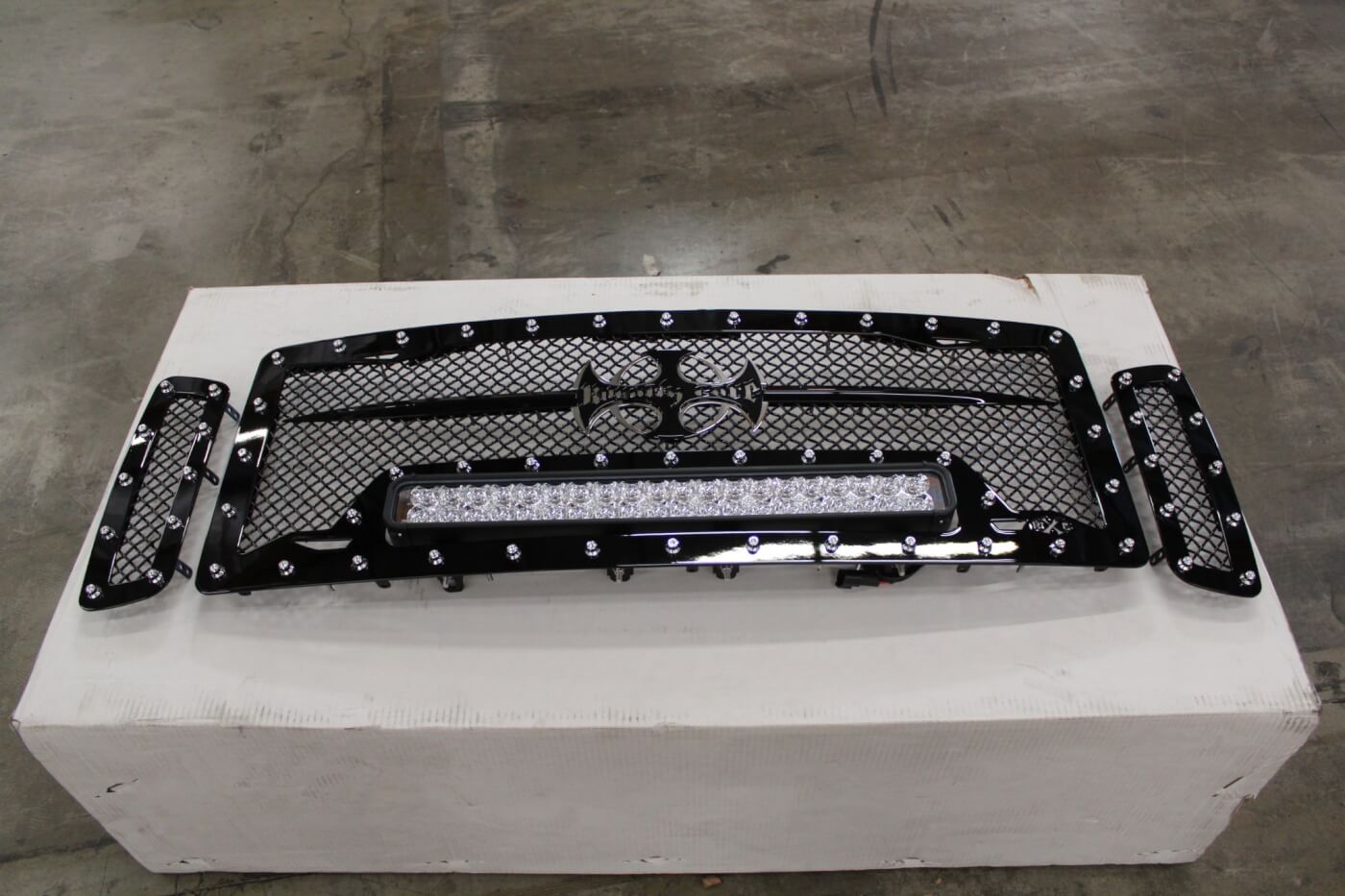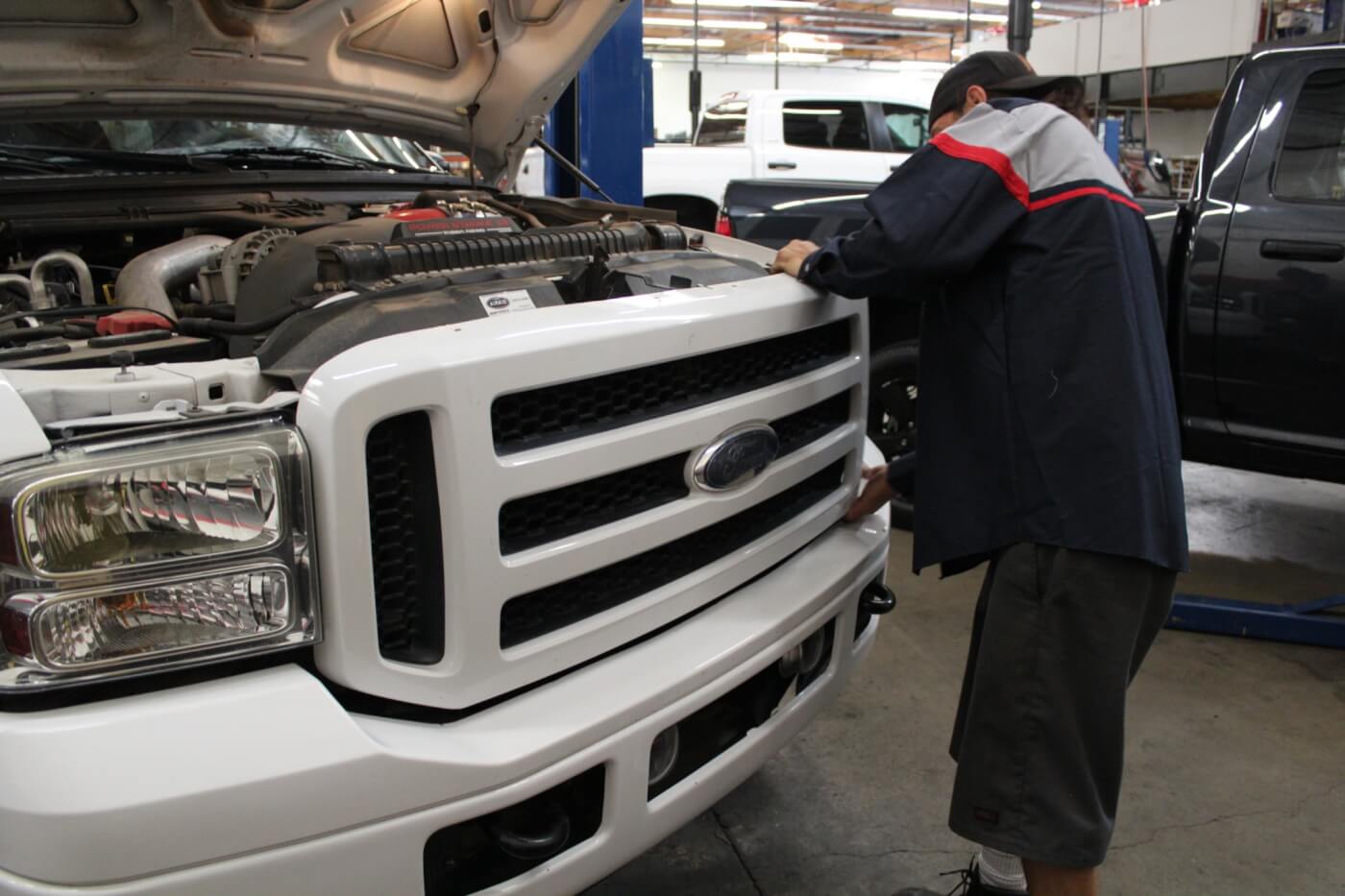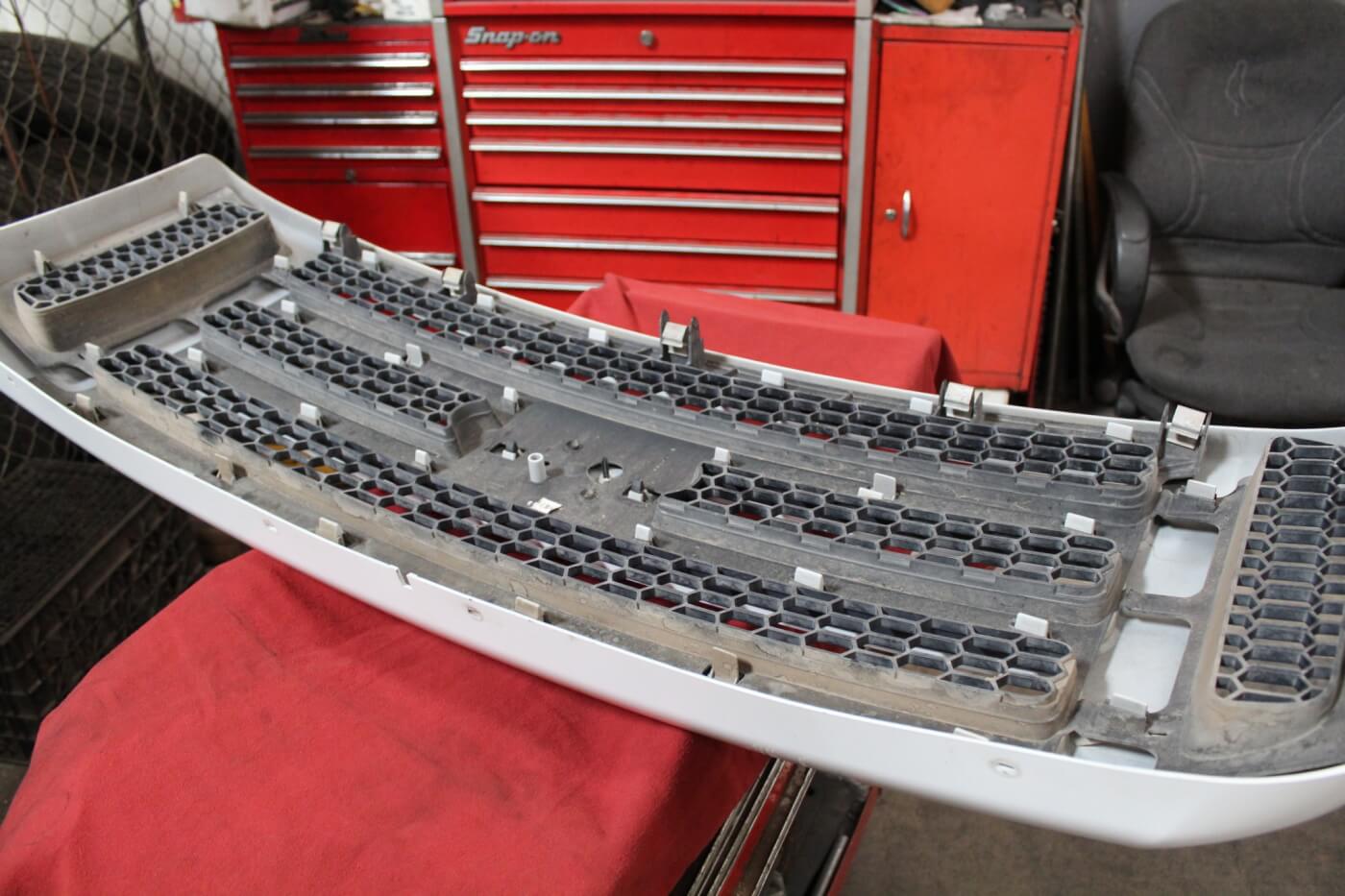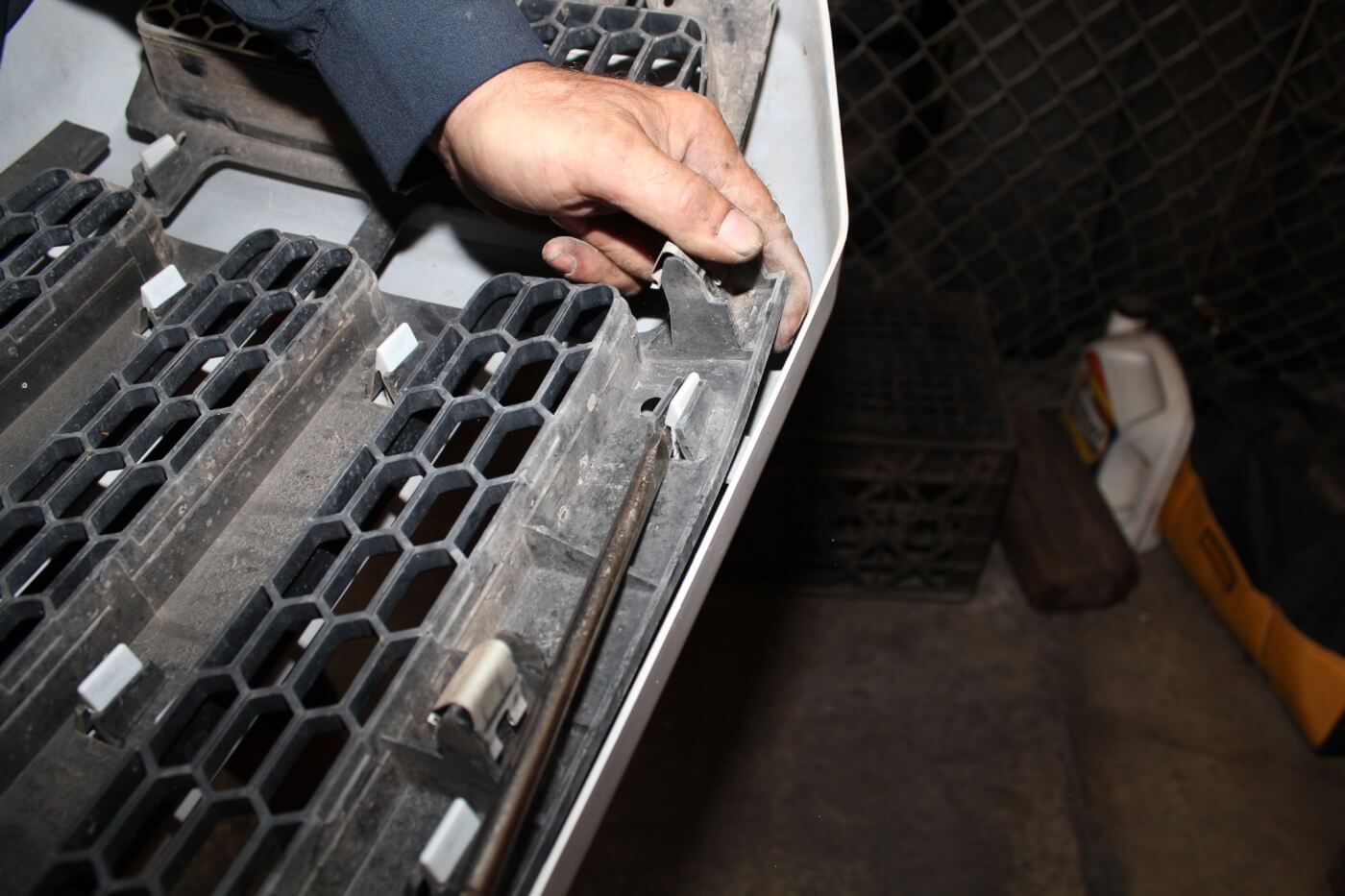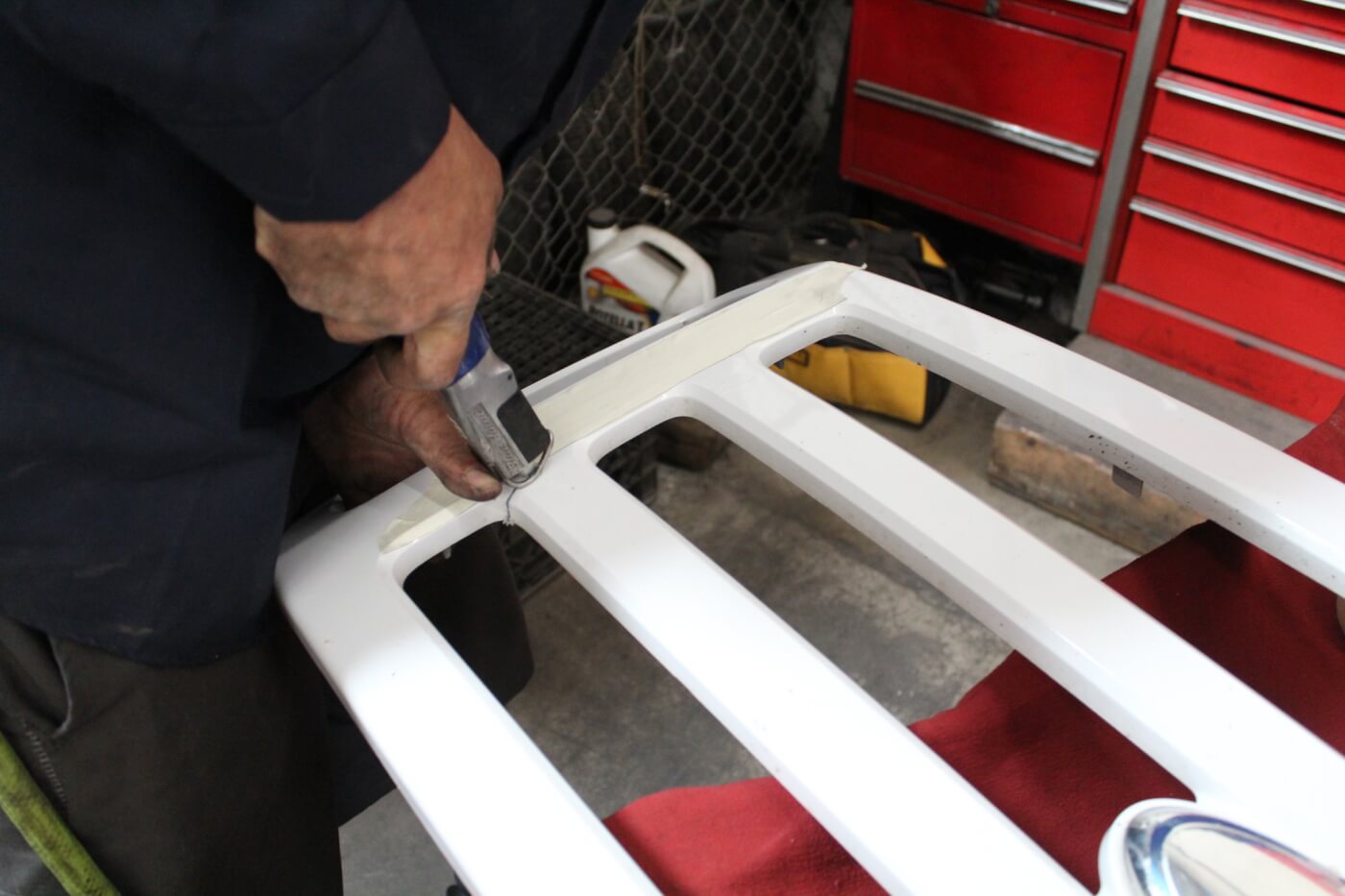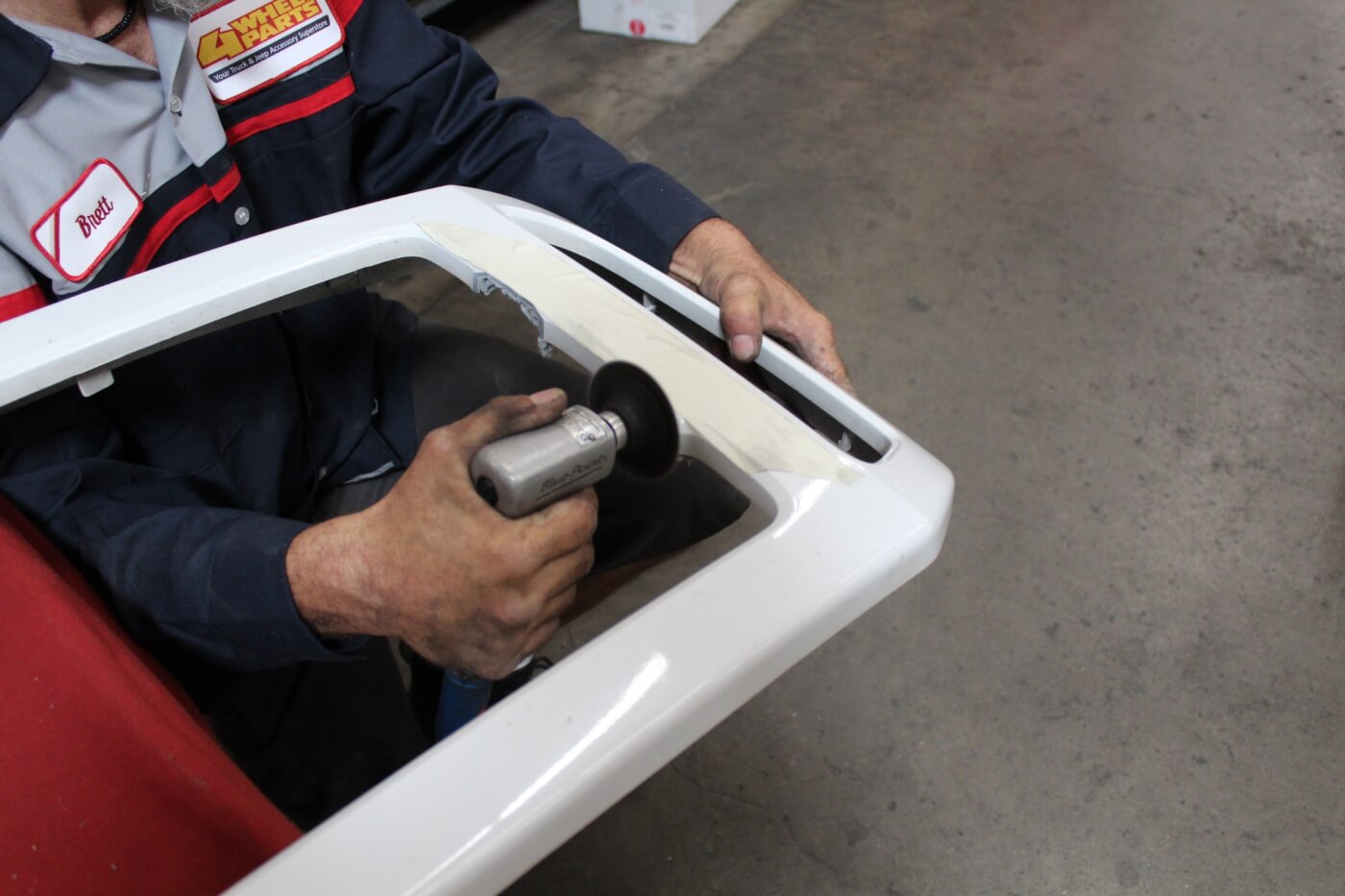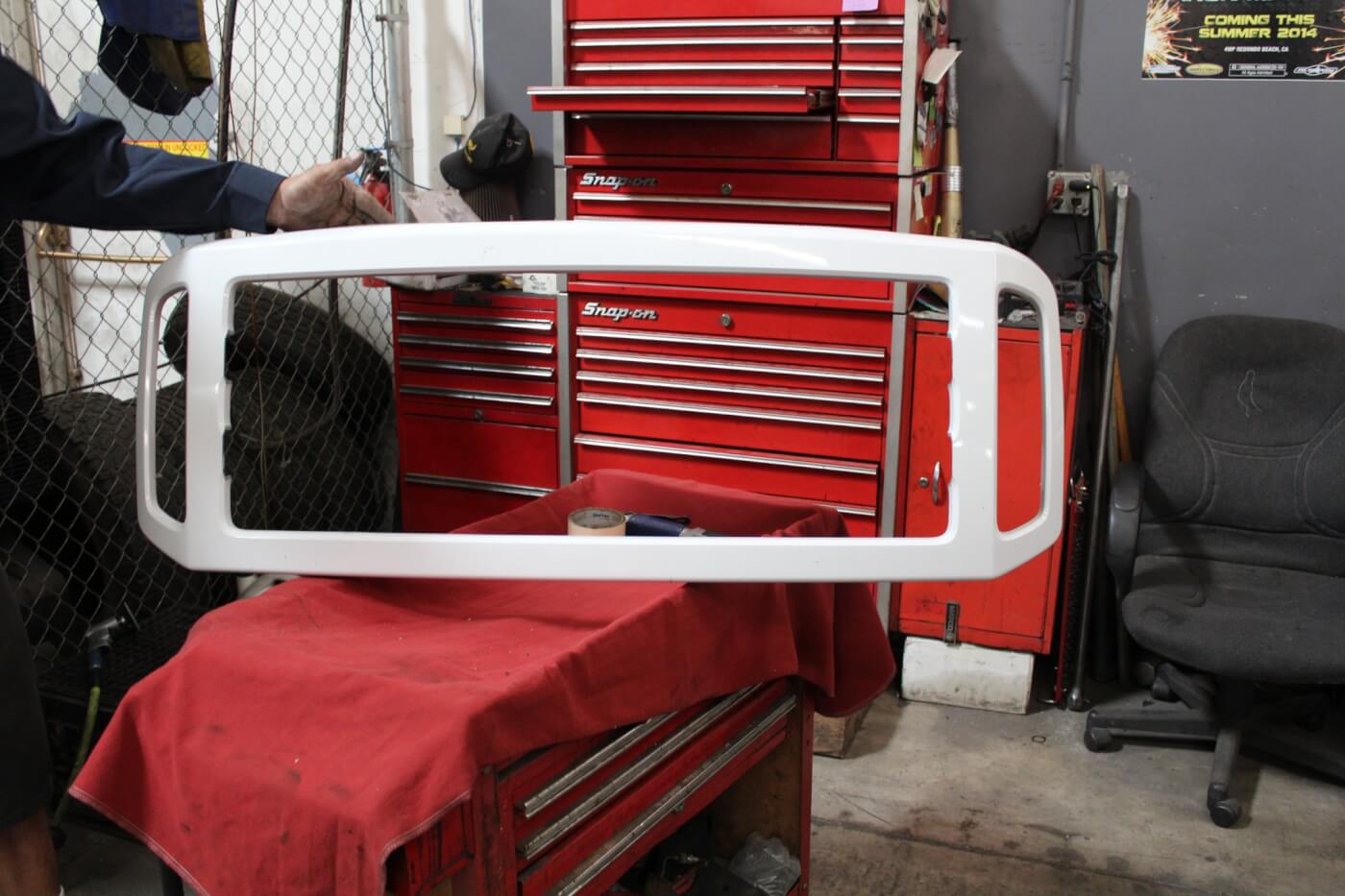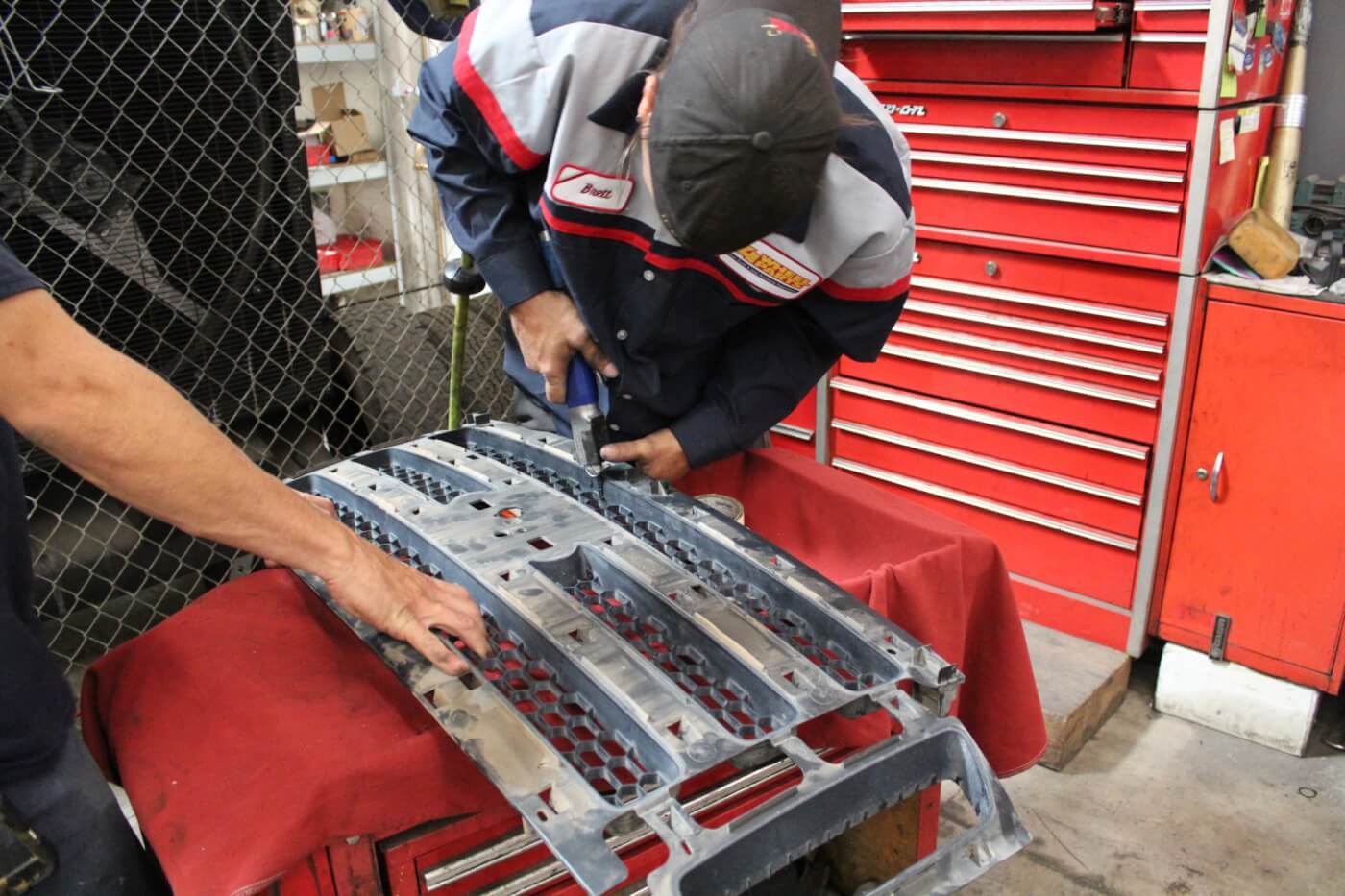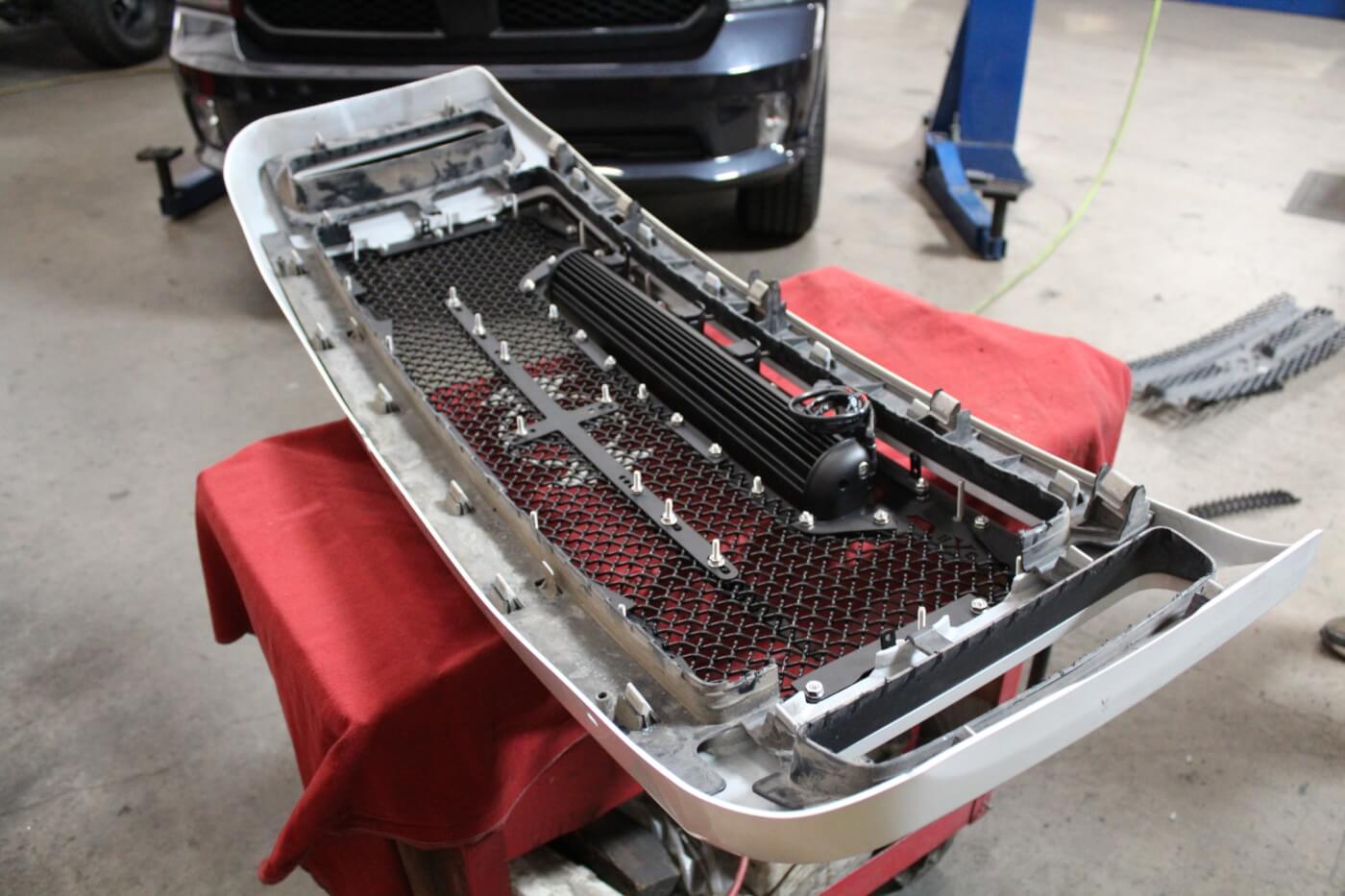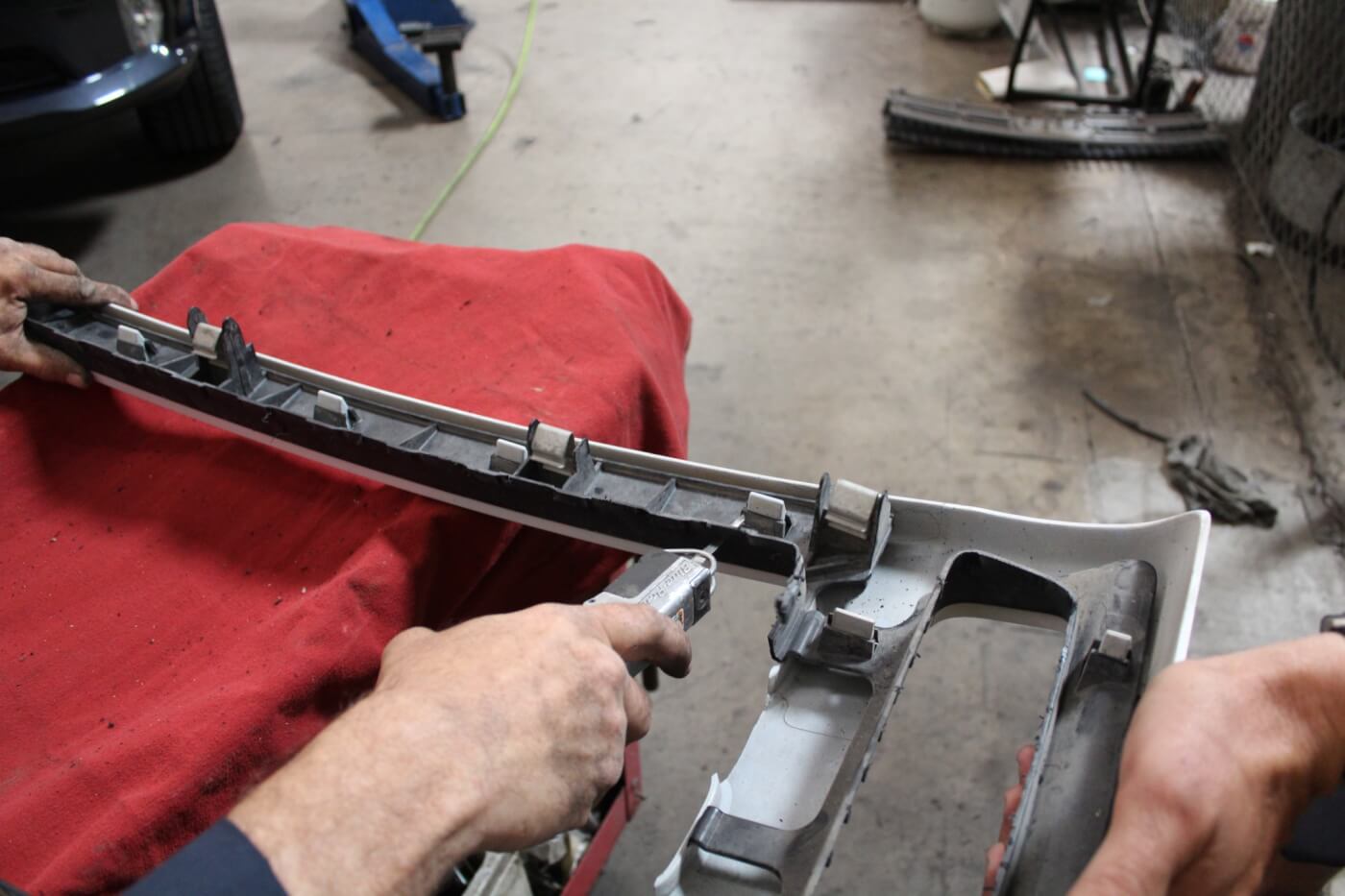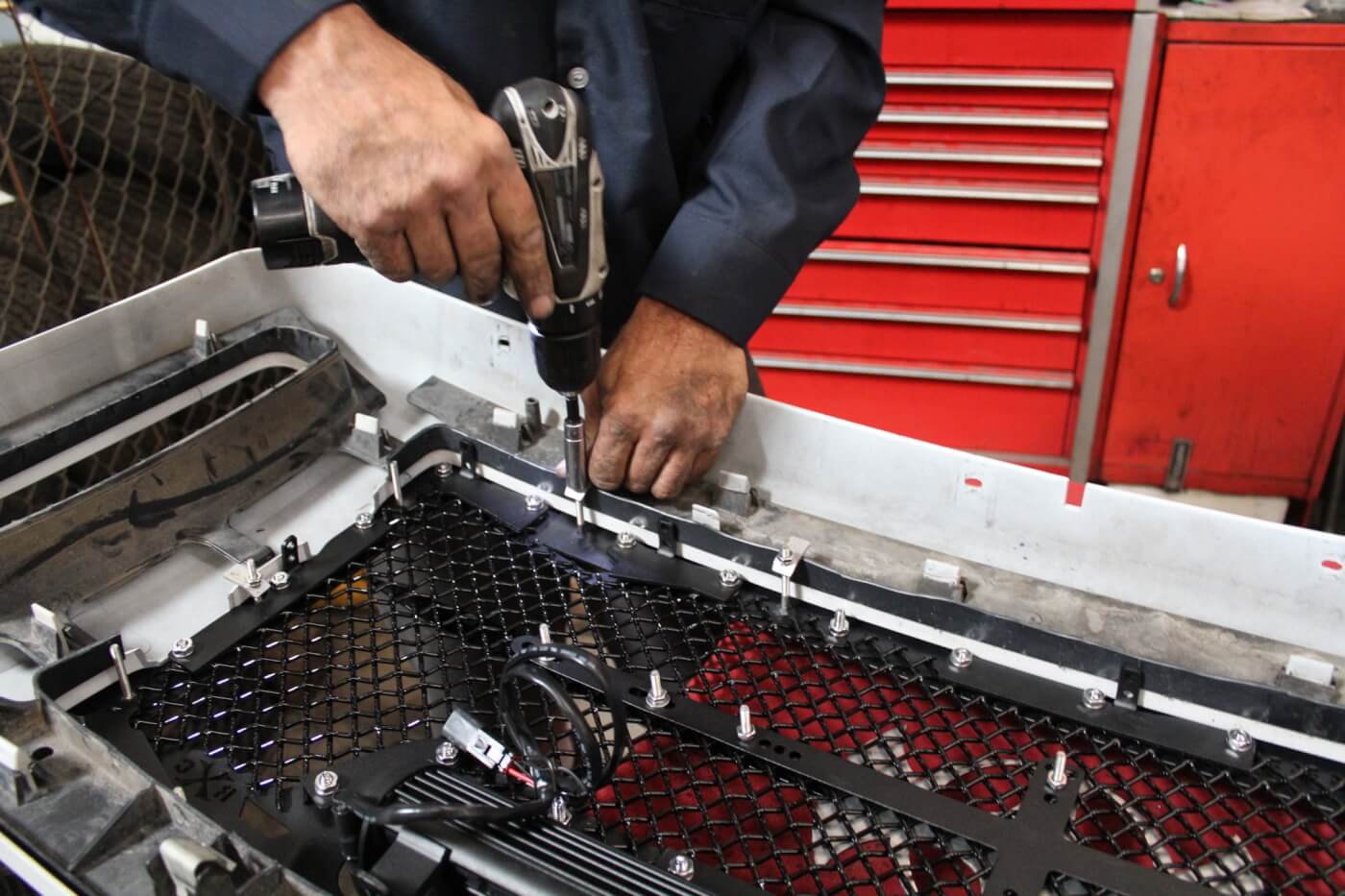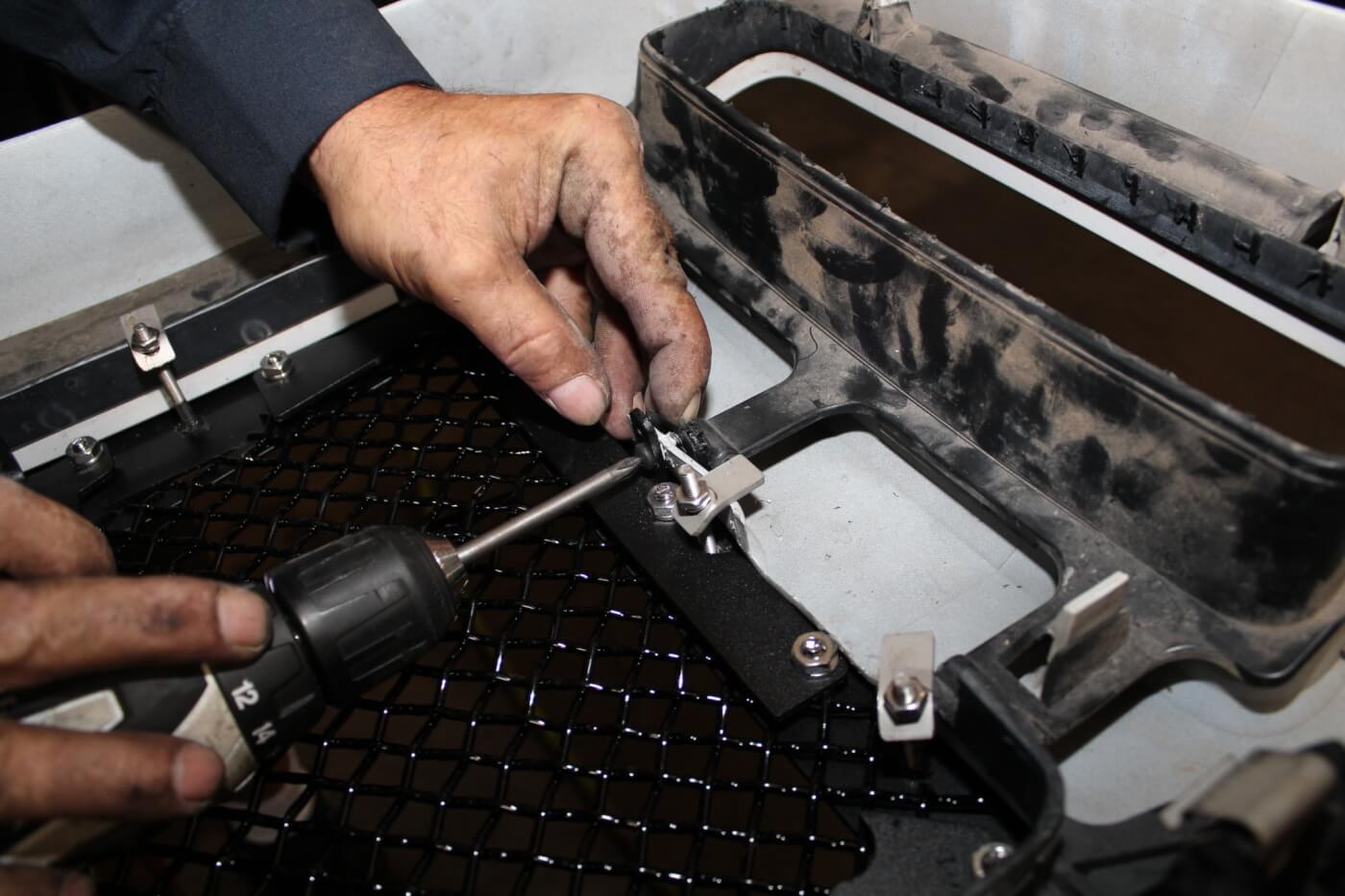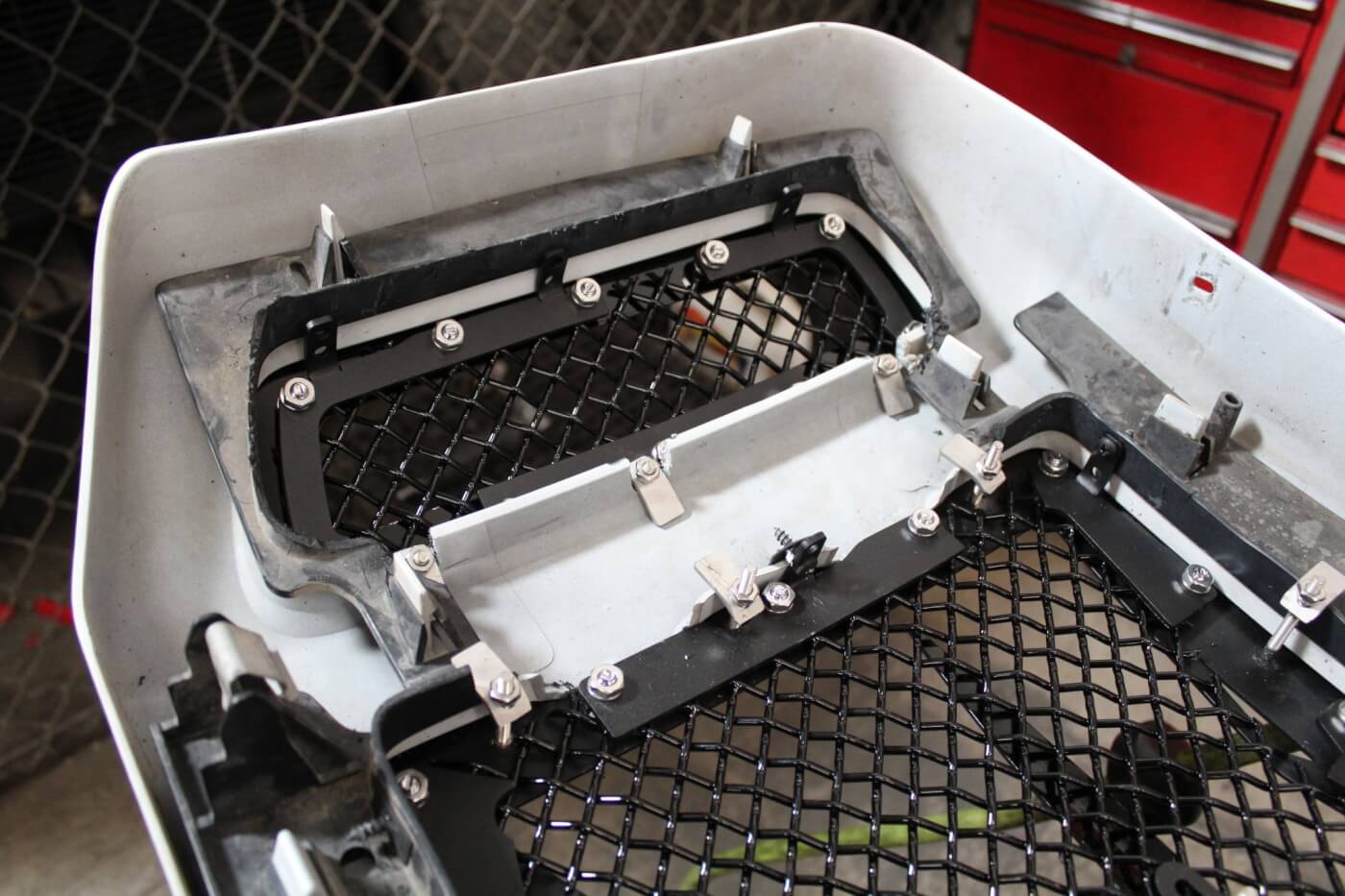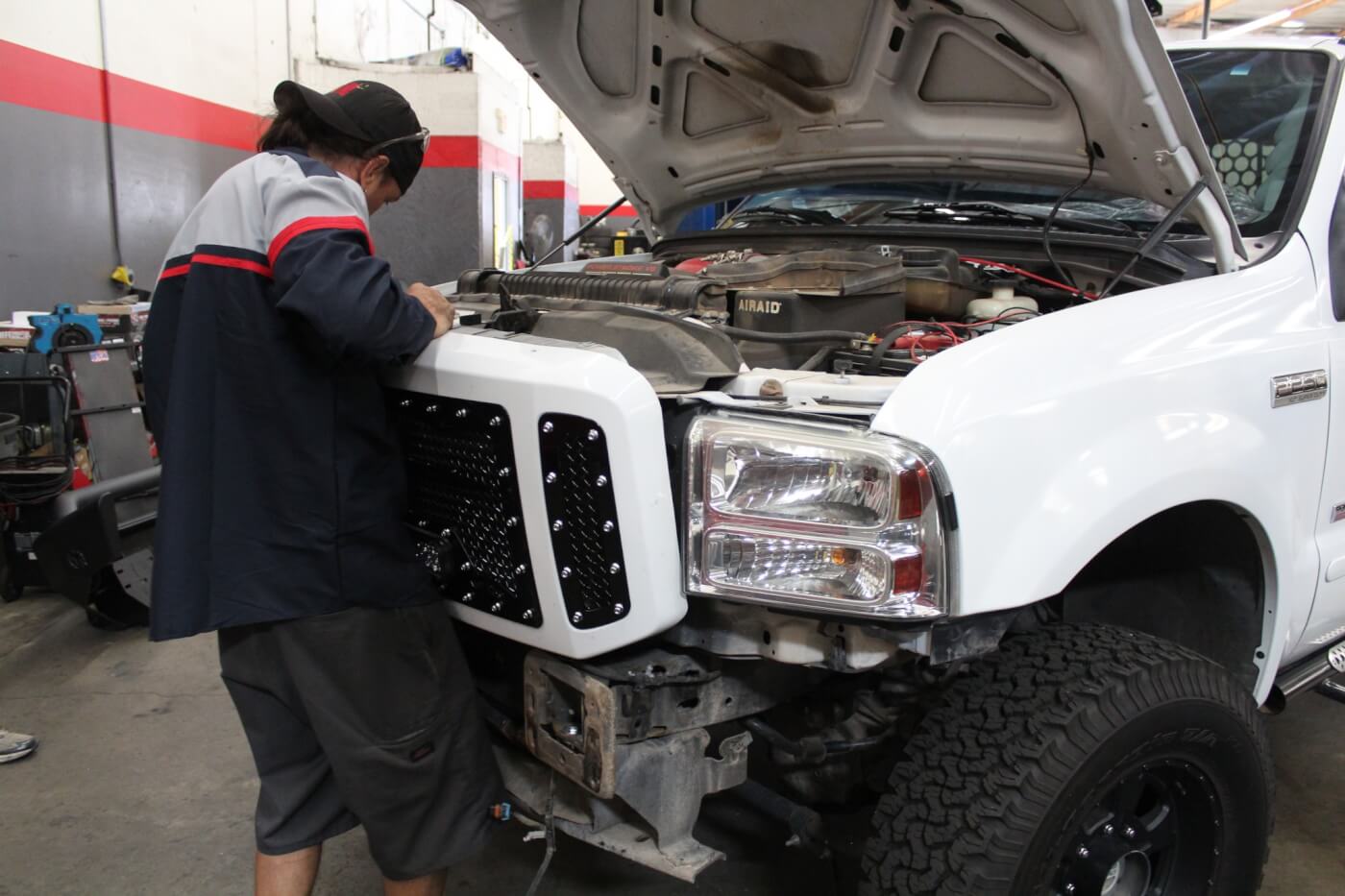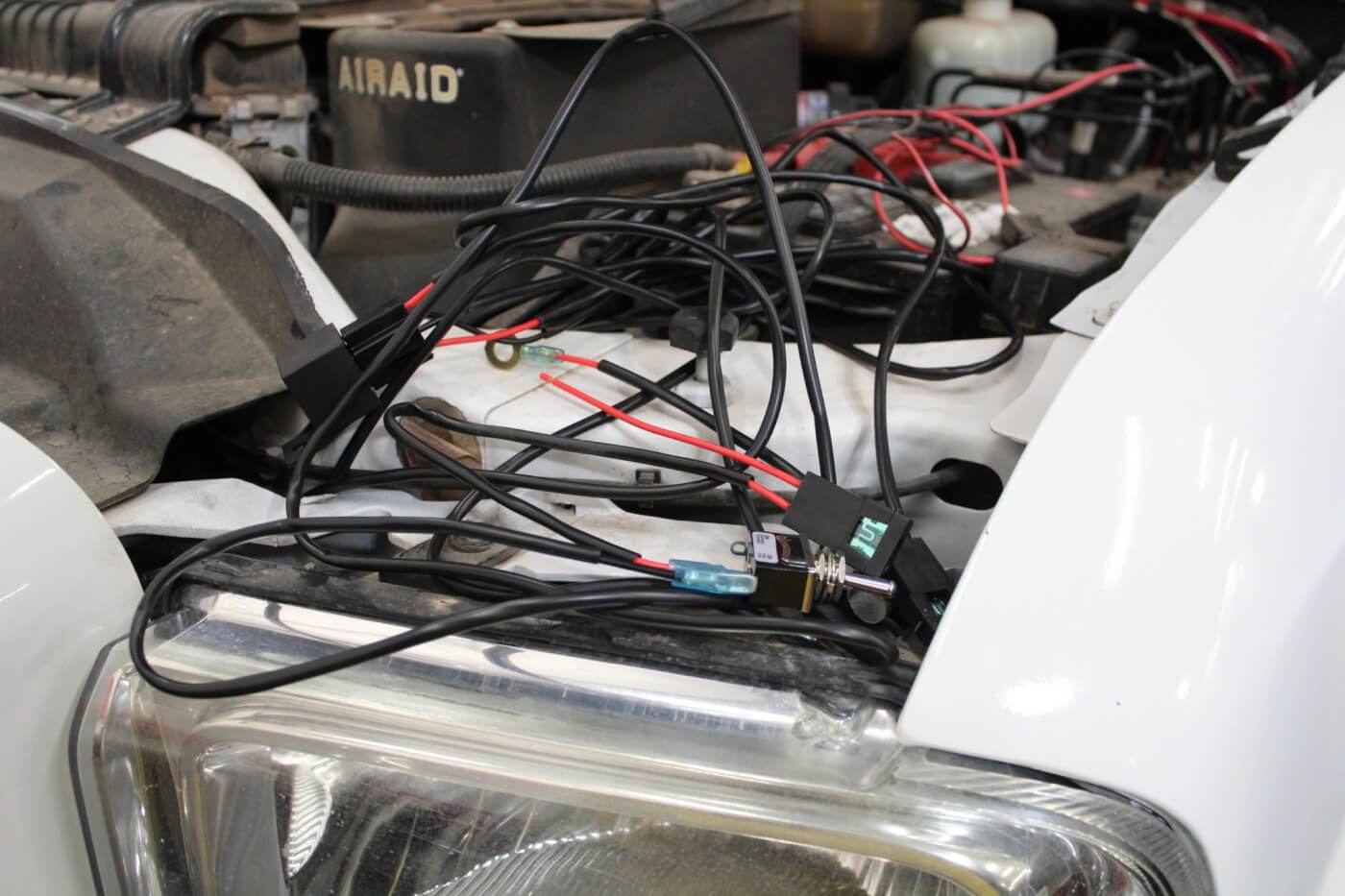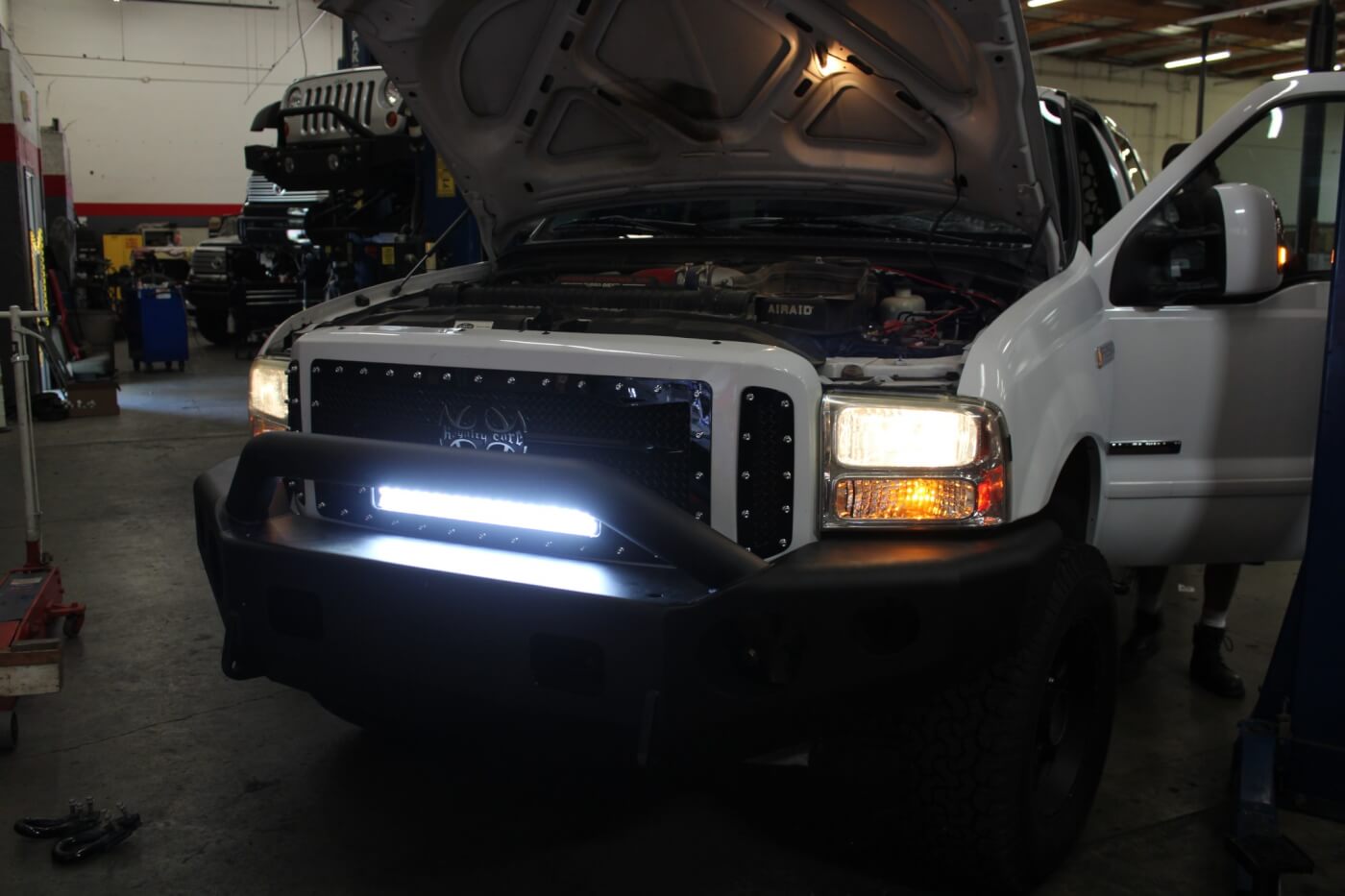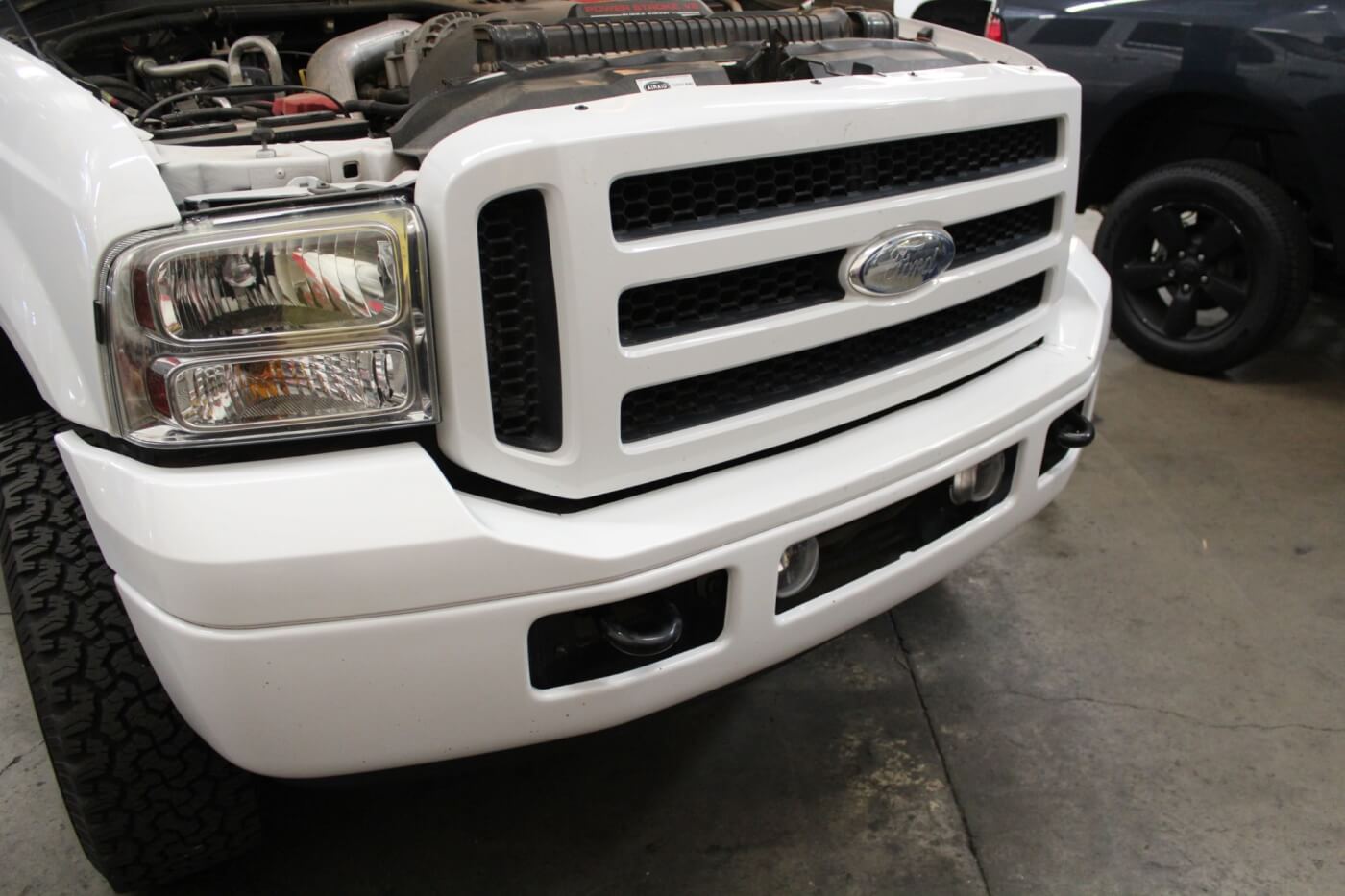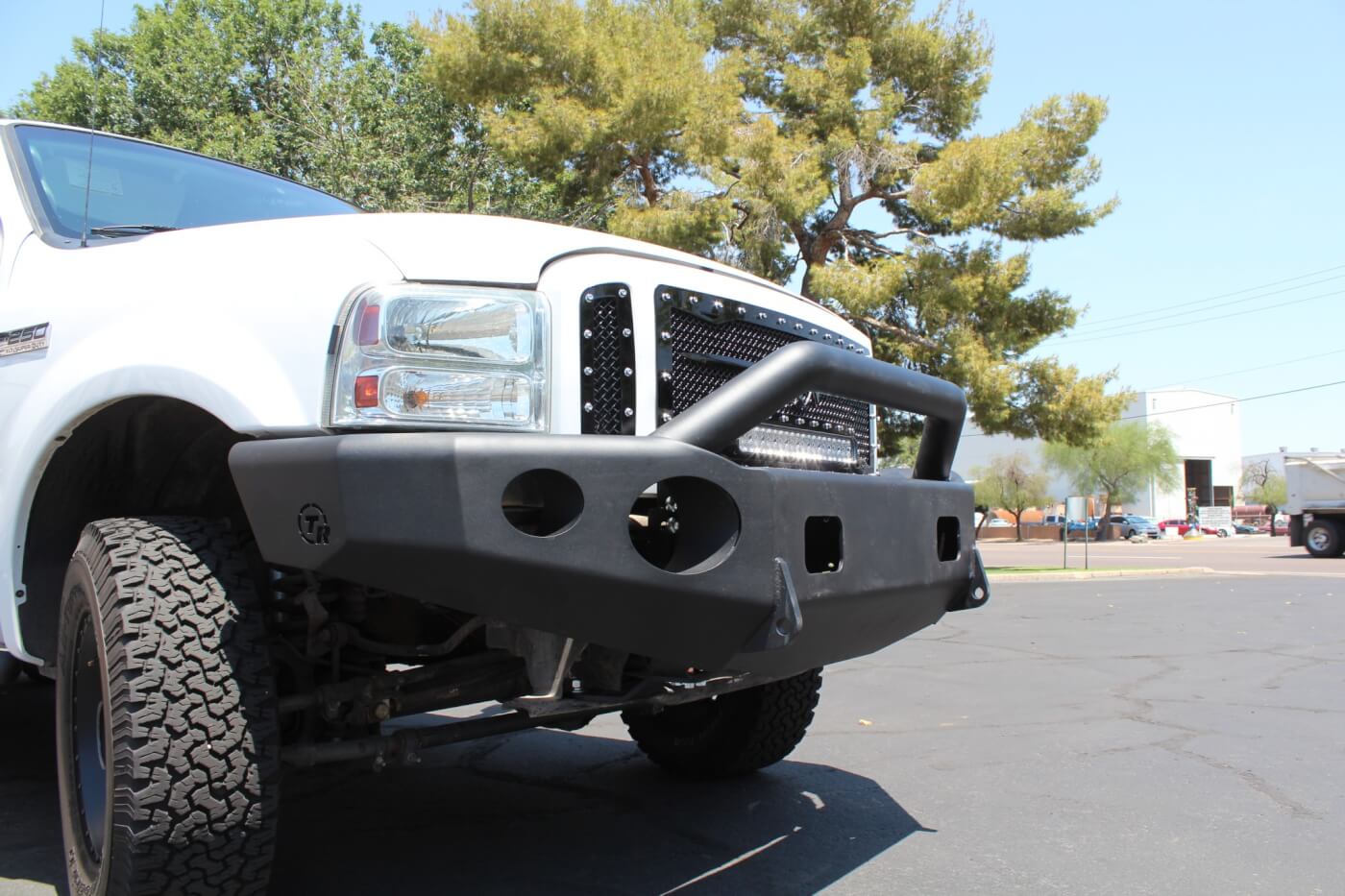 SOURCES:
4Wheel Parts Wholesalers
800.877.4821
Royalty Core
541.343.3643
TrailReady
888.910.2999