One of the most colorful characters in diesel drag racing today is John Robinson, who campaigns the Power Service Altered that's run a best of 6.72 seconds at 212 mph in the quarter mile. John is also known for his off-the-track antics, whether it's blasting his golf cart's train horns at other racers, or flying remote control helicopters into their pits. "This racing stuff is supposed to be fun," commented John, "It's serious business of course, and money and egos are involved, but we all got into this to have a good time, right?" John's easygoing nature and honesty have earned him fans throughout the country, where he can be seen running in the Top Dragster class at a variety of NHRA events.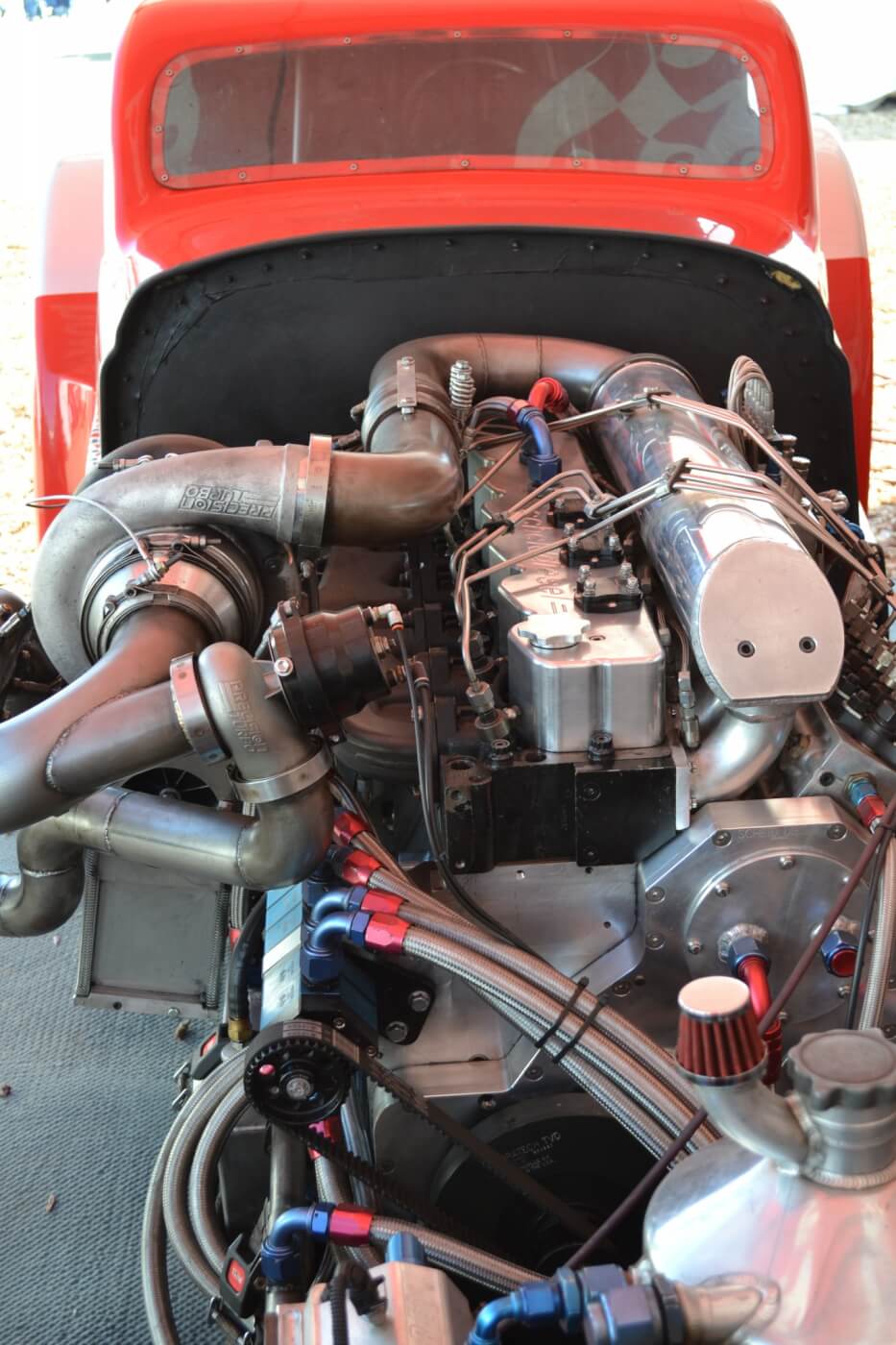 2,500 horsepower aluminum-block Cummins from Scheid Diesel
HUMBLE BEGINNINGS
While John's '48 Fiat-bodied altered is extremely impressive, John's drag racing experience came from humble beginnings. To promote his shop, Texas Diesel Power, John built a dragster with a mild Cummins engine back nearly a decade ago. "I think our first pass was in the '9s, if I remember right…a lot of people thought that was pretty slow for a dragster, but every pass we made progress and learned something," said John. Eventually, on towing twins and a 47RH-based transmission, John's dragster dipped into the 8-second zone, catching the attention of some curious companies.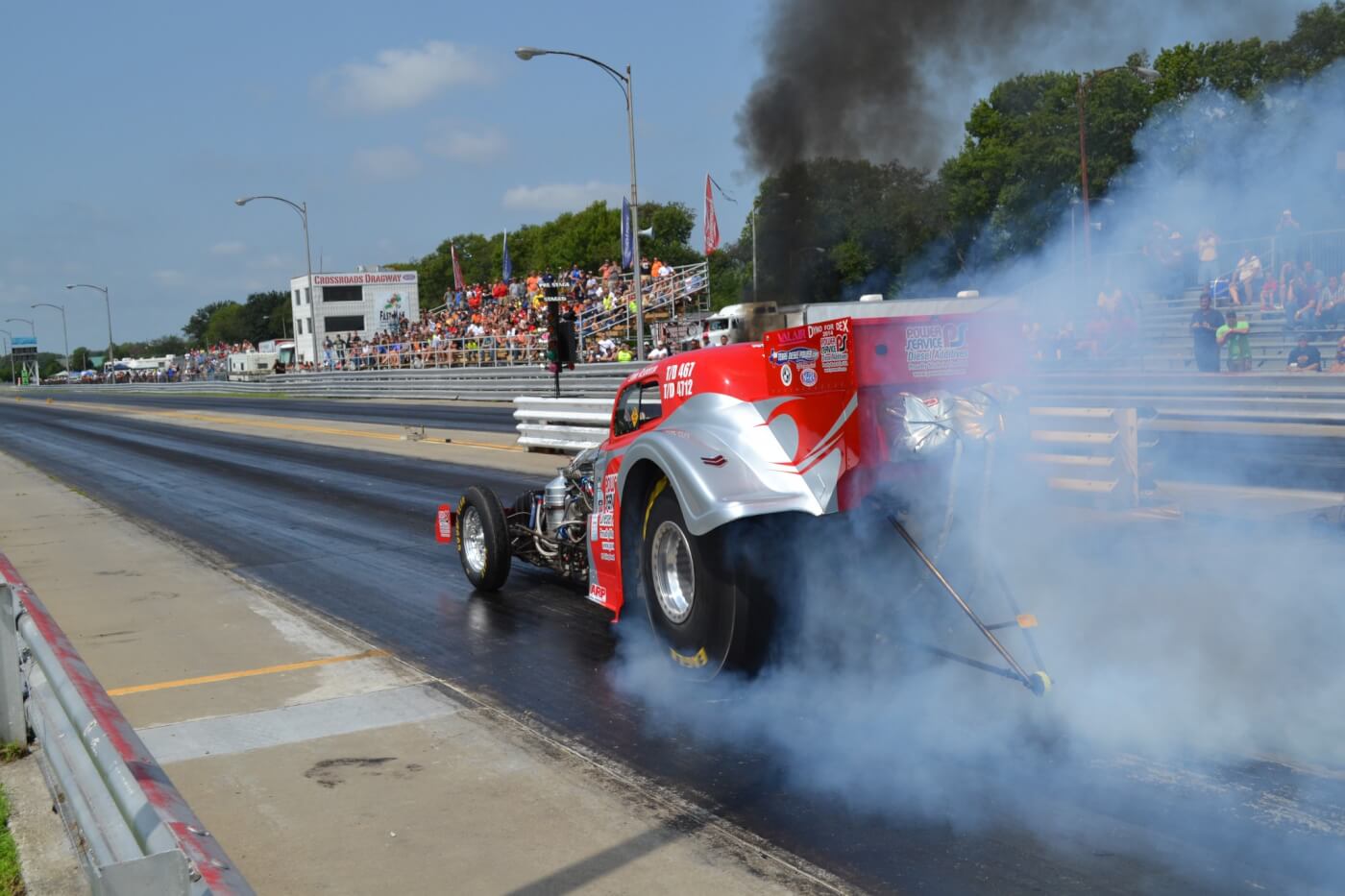 FUNNY BUSINESS
In 2009, John teamed up with Power Service Diesel Additives to campaign something a little different…a diesel funny car. Having a sponsor also meant that John could step up his engine and transmission program to a 1,800-hp monster backed by a Powerglide, then later a Lenco transmission. The '8s were soon a thing of the past, as John quickly went from '8s to '7s in his new car. "We learned a lot and got a pretty good handle on things with that car," said John. "We went a best of 7.40s at more than 180 mph, but that still wasn't fast enough to hang out with the NHRA guys, so we decided to step our program up once again and shoot for Top Dragster."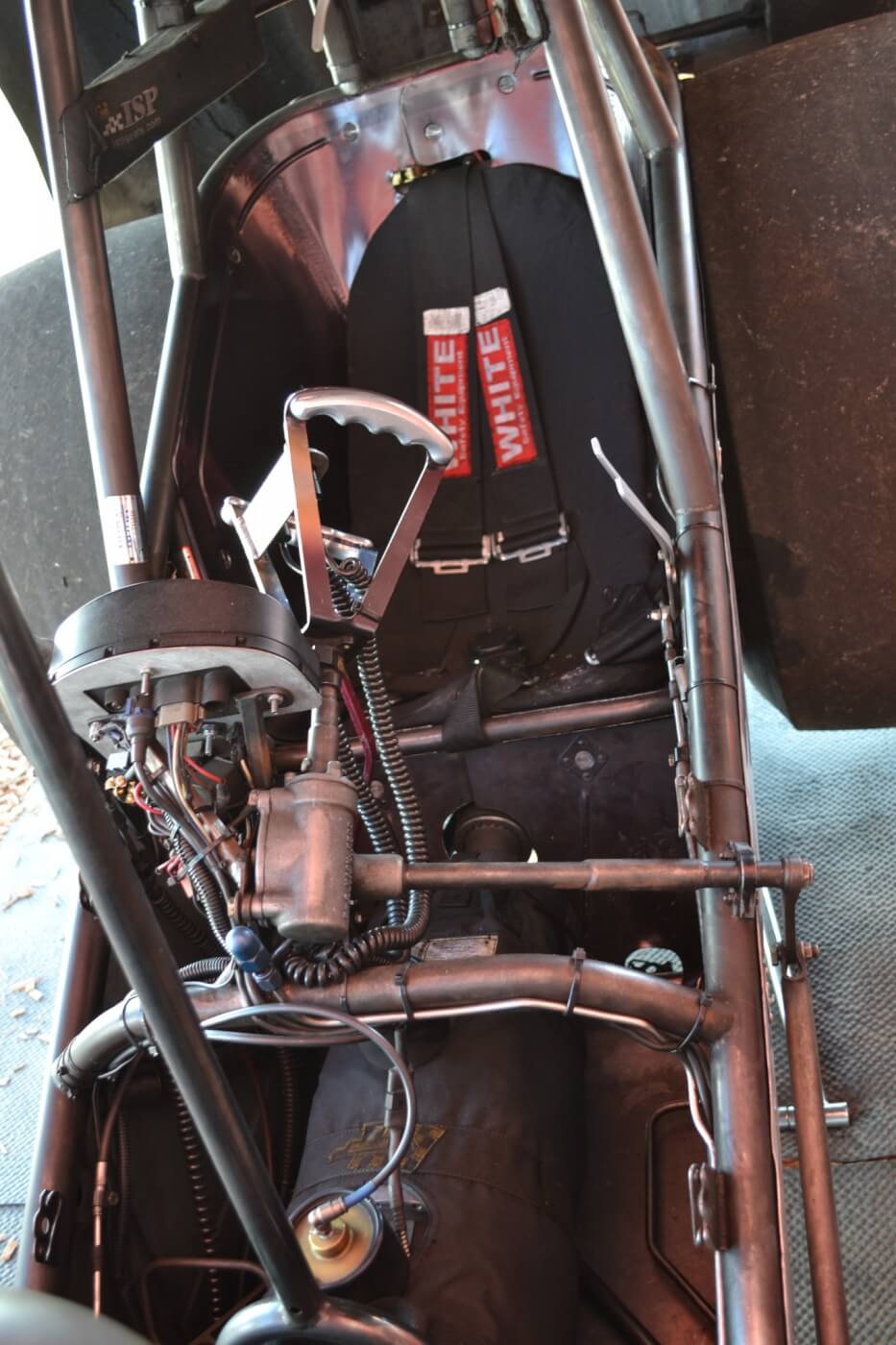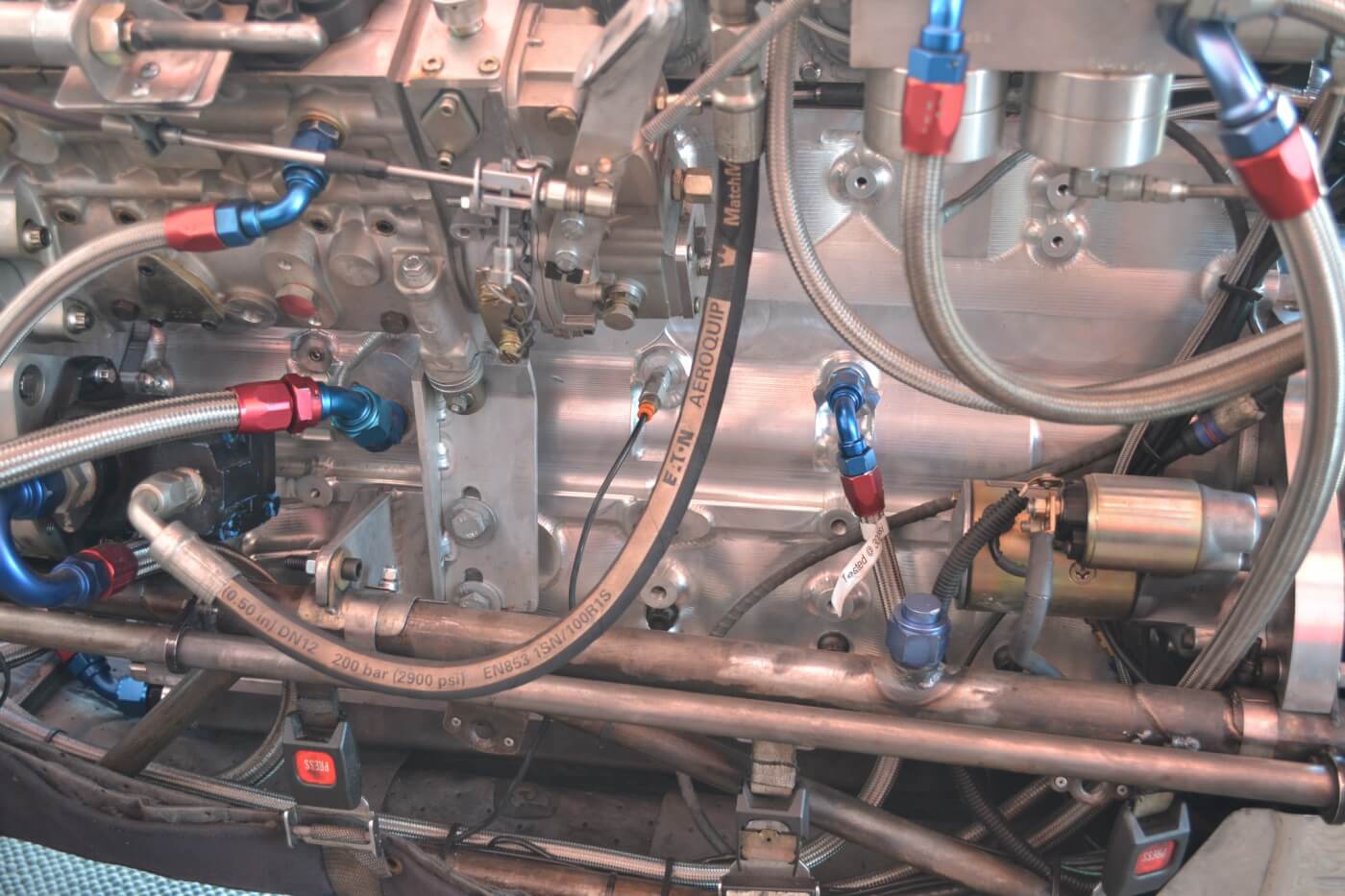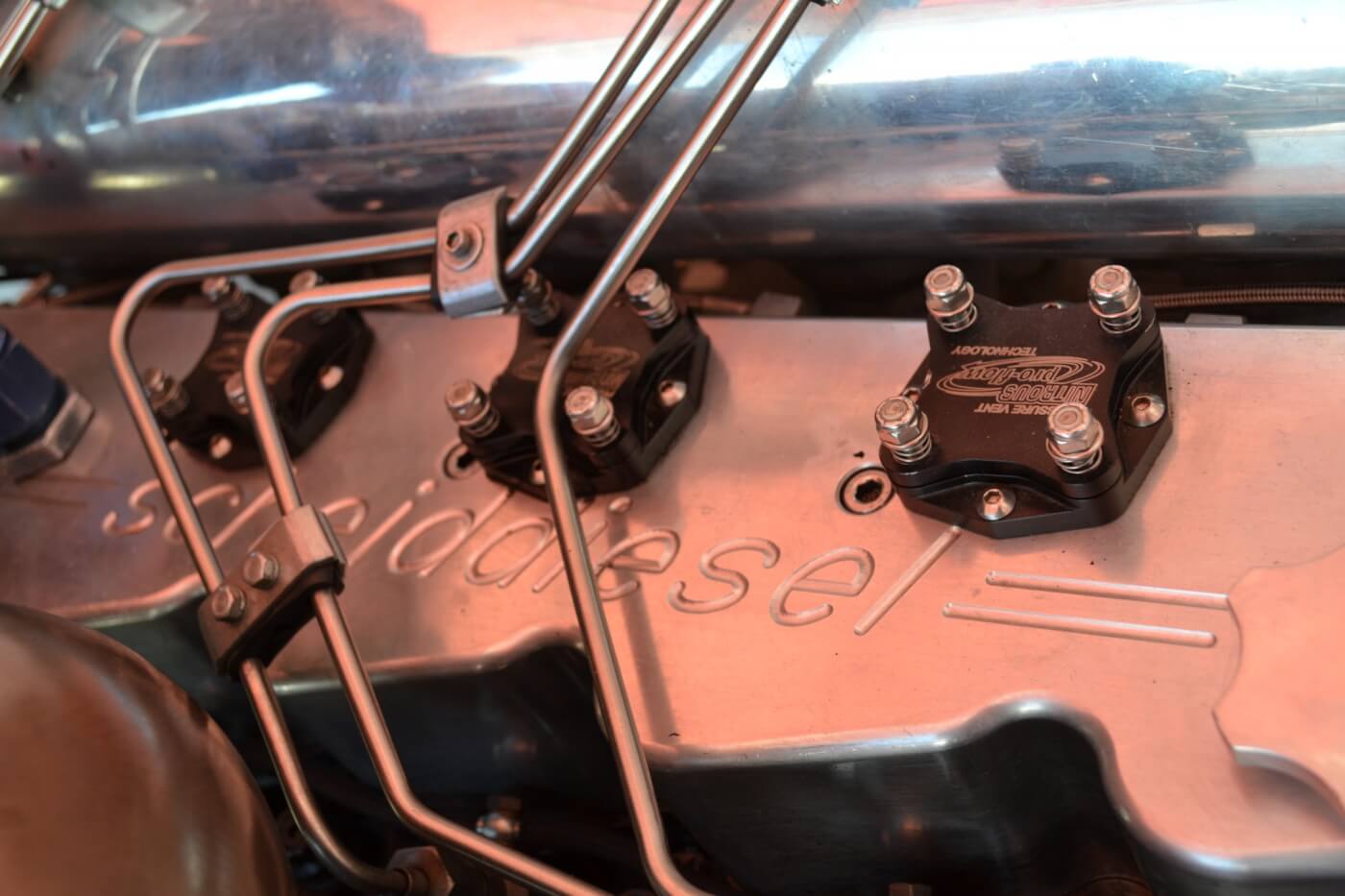 TOP FUEL
Although Top Dragster is a bracket class within the NHRA, only the quickest 32 cars qualify, and often the bump spot is in the low 7 or high 6-second range. If John wanted to run in the NHRA, he would need to be able to hit consistent high '6s in the quarter mile. "With Dan (Scheid) already running '6s in his rail, I knew exactly who I should talk to," said John.
With a Top Fuel Funny Car chassis and the Lenco transmission sorted out, all John needed was the power to run the number: "Power Service helped us out big time on that one," said John, "We couldn't have built our current combination without them." While 1,800 horsepower might seem like a lot, John took the plunge and upgraded another 700 horsepower—to a 2,500 horsepower aluminum-block Cummins from Scheid Diesel. "I'm proud of the engine we built for the Funny Car, but I'm also proud to say we now have a Scheid motor," said John. The engine has been ultra-reliable, and was just what the team needed for that extra push into the 6-second zone.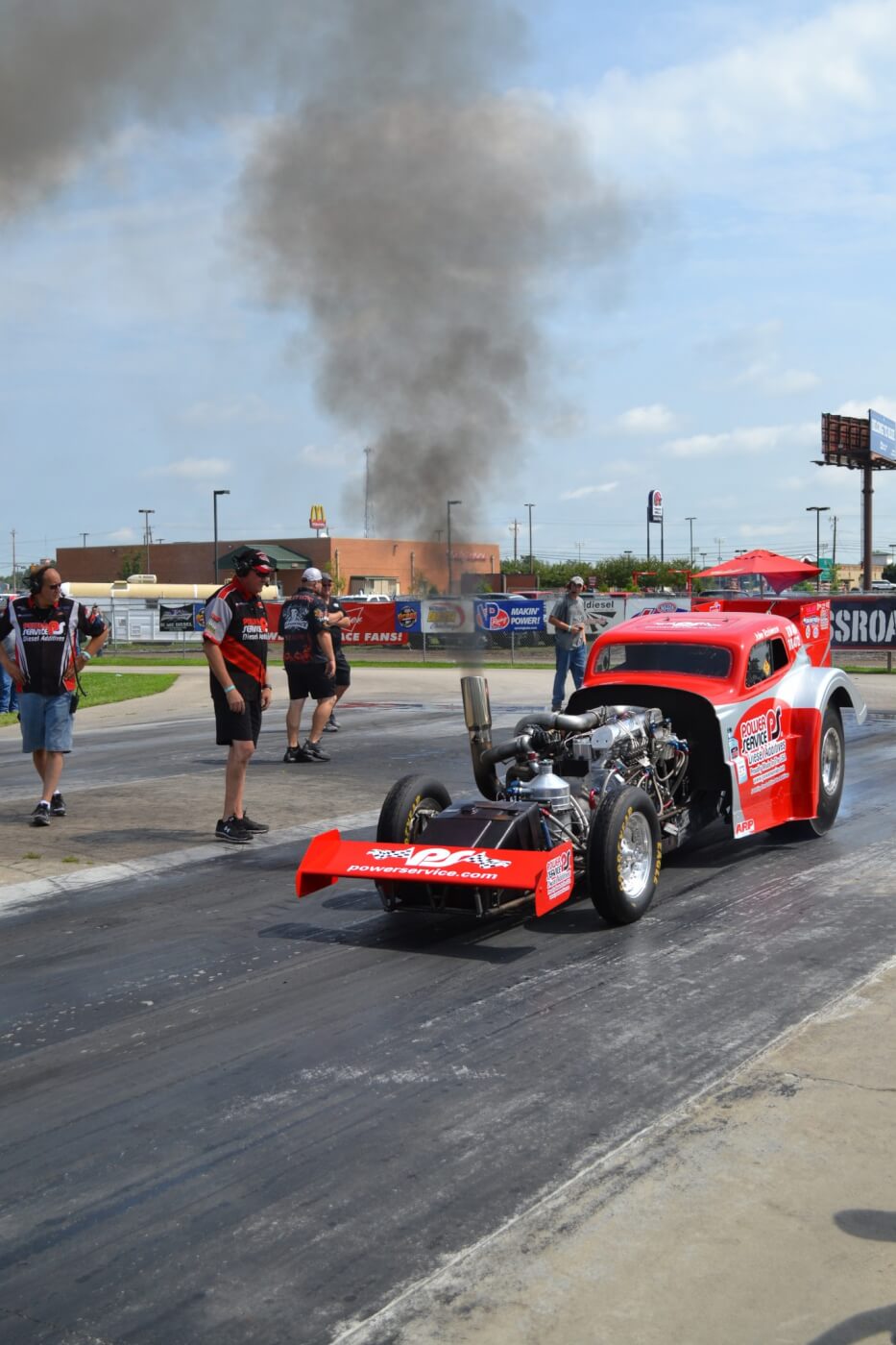 6.72 seconds at 212 mph in the quarter mile
Since Funny Cars aren't allowed in Top Dragster, John switched the body over to a '48 Fiat, so he would be legal at both NHRA events and diesel outlaw races. Even with a mild tune up, the new engine has pushed the car to consistent high 6-second passes, with a string of '6.80s and a best of 6.72 at 212 in the quarter. "We're still figuring things out, and we still haven't really leaned on it hard," said John. He thought for a second then laughed: "Our EGTs are only about 1,100-1,200 degrees at the end of the track; you know we got those parachutes to tow!" With the dip into the 6-second zone also came a lot more exposure, including a recent NHRA "Best Engineered" award. "The fans just love this thing, especially if they've never seen anything like it before…we need more of these things out here!" said John. With his recent success, John shows no sign of slowing down. "We're going to keep doing this until we get tired of it, but as of right now, we're just getting started. You wait and see!" DW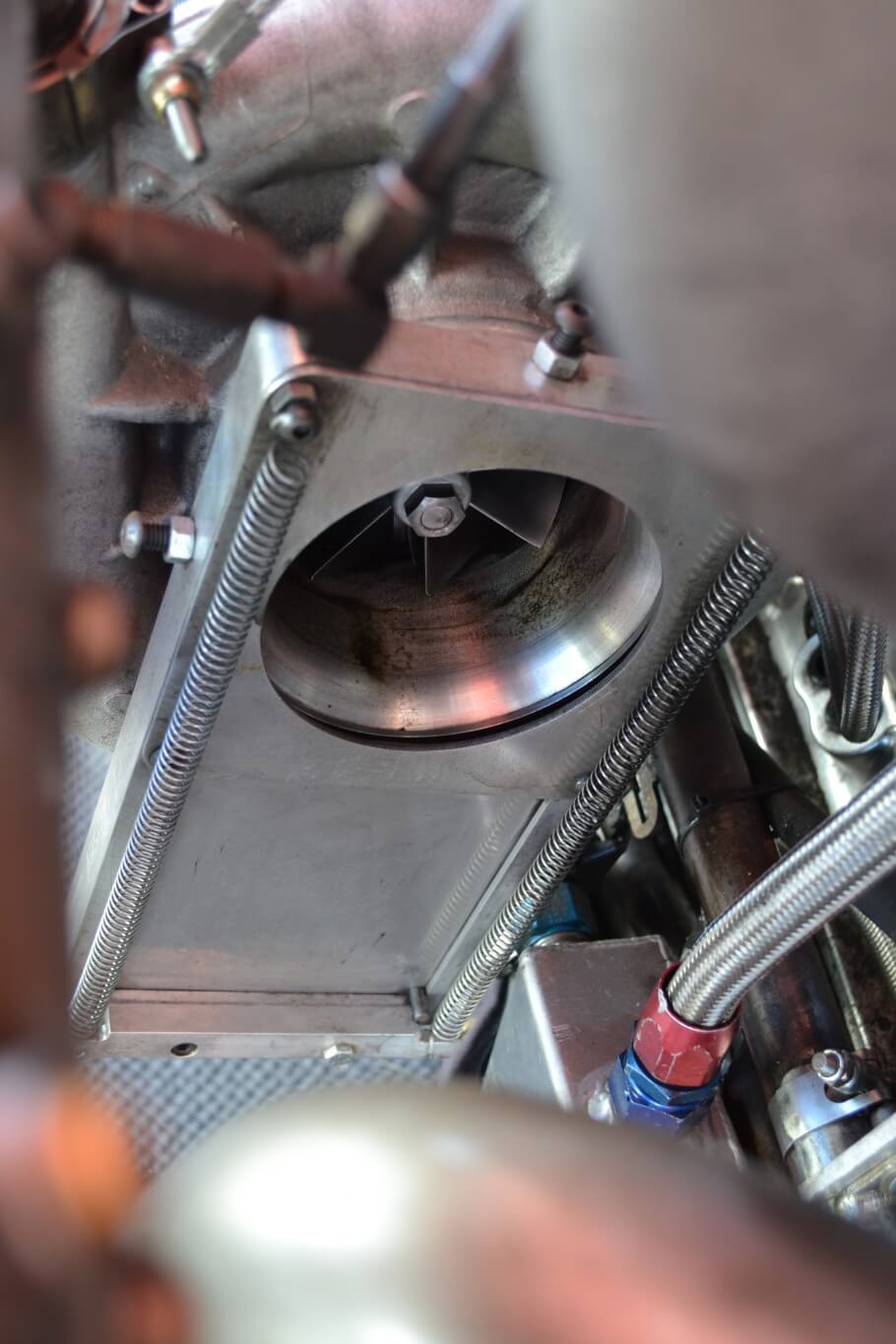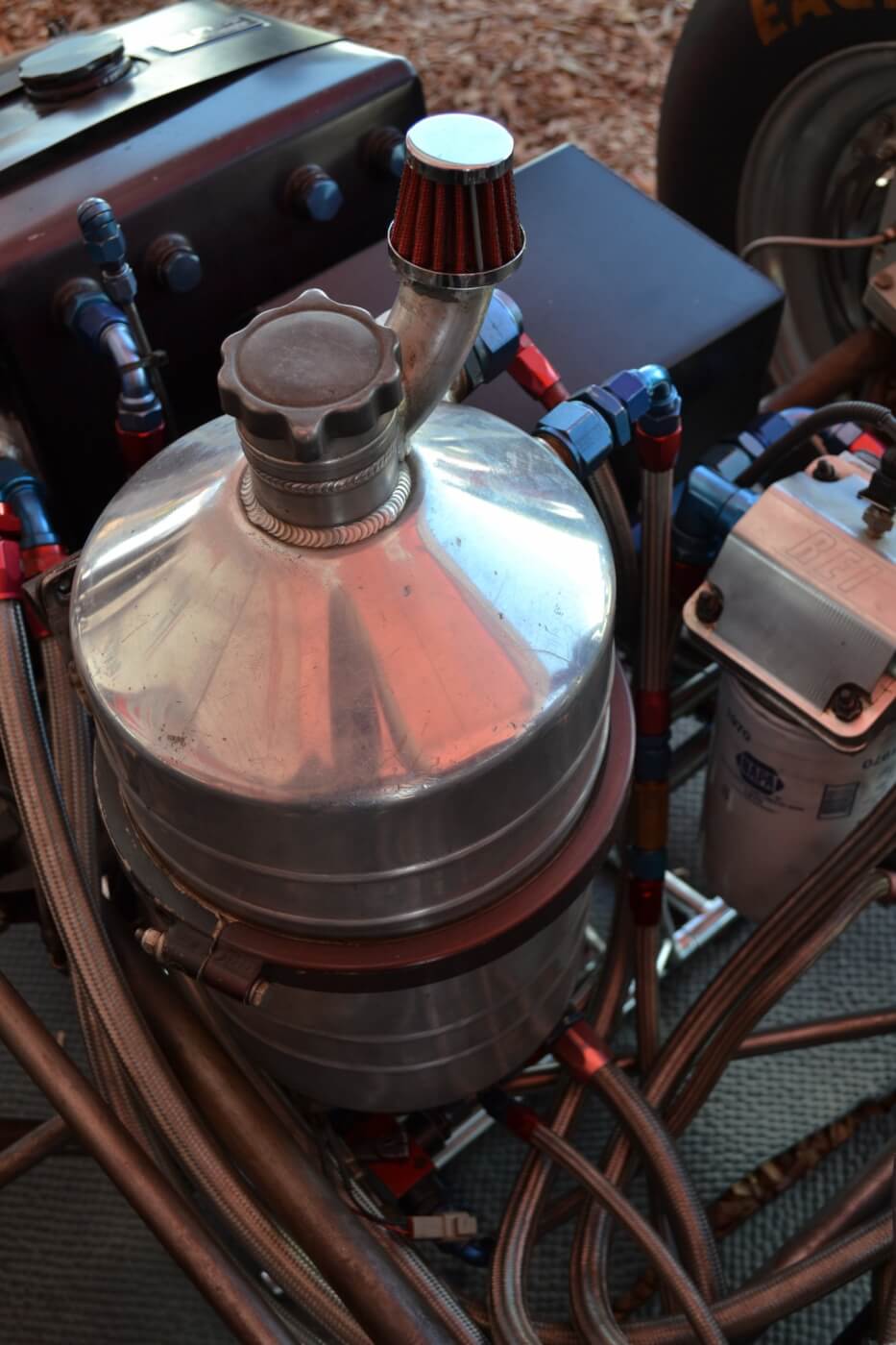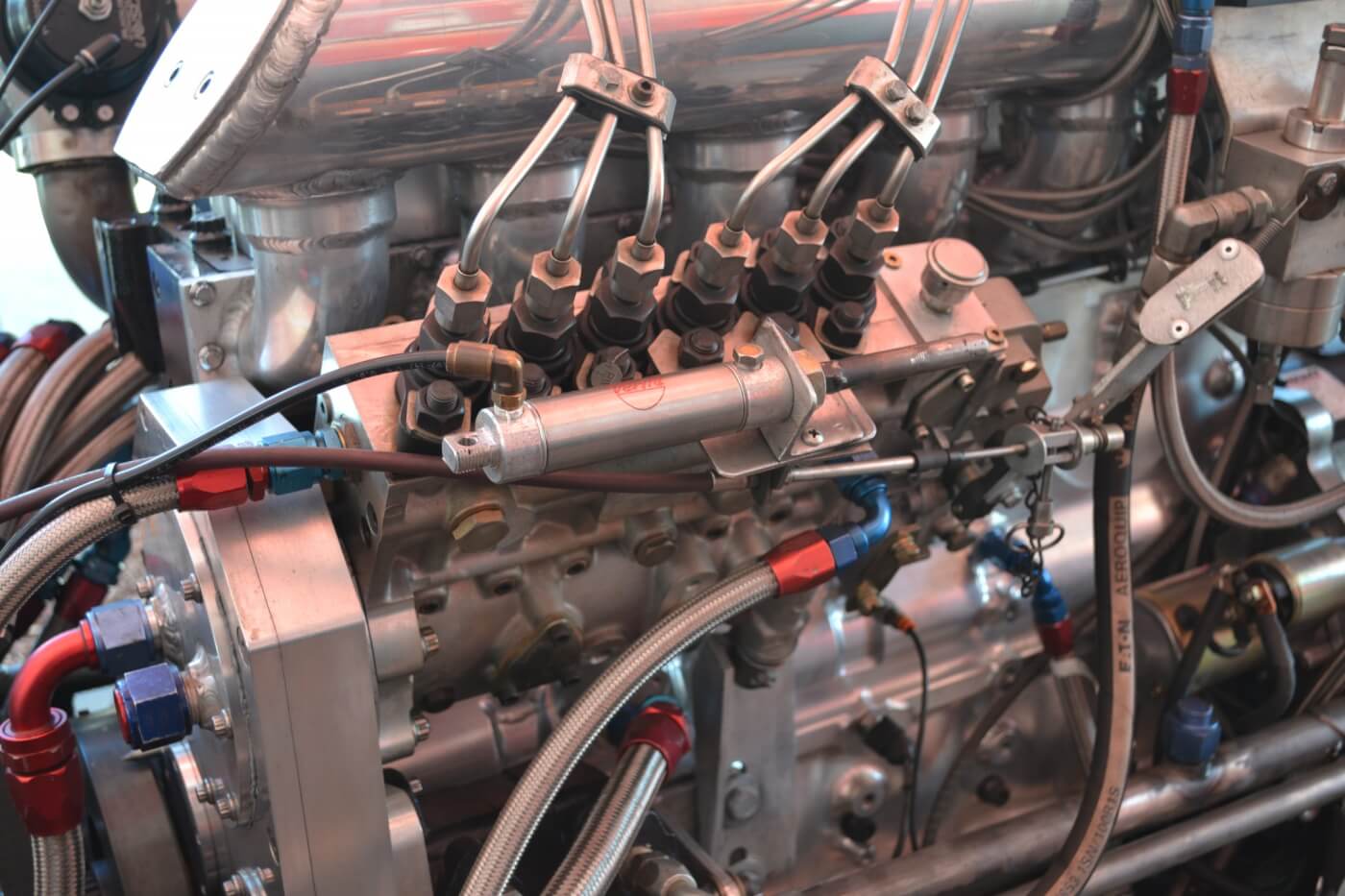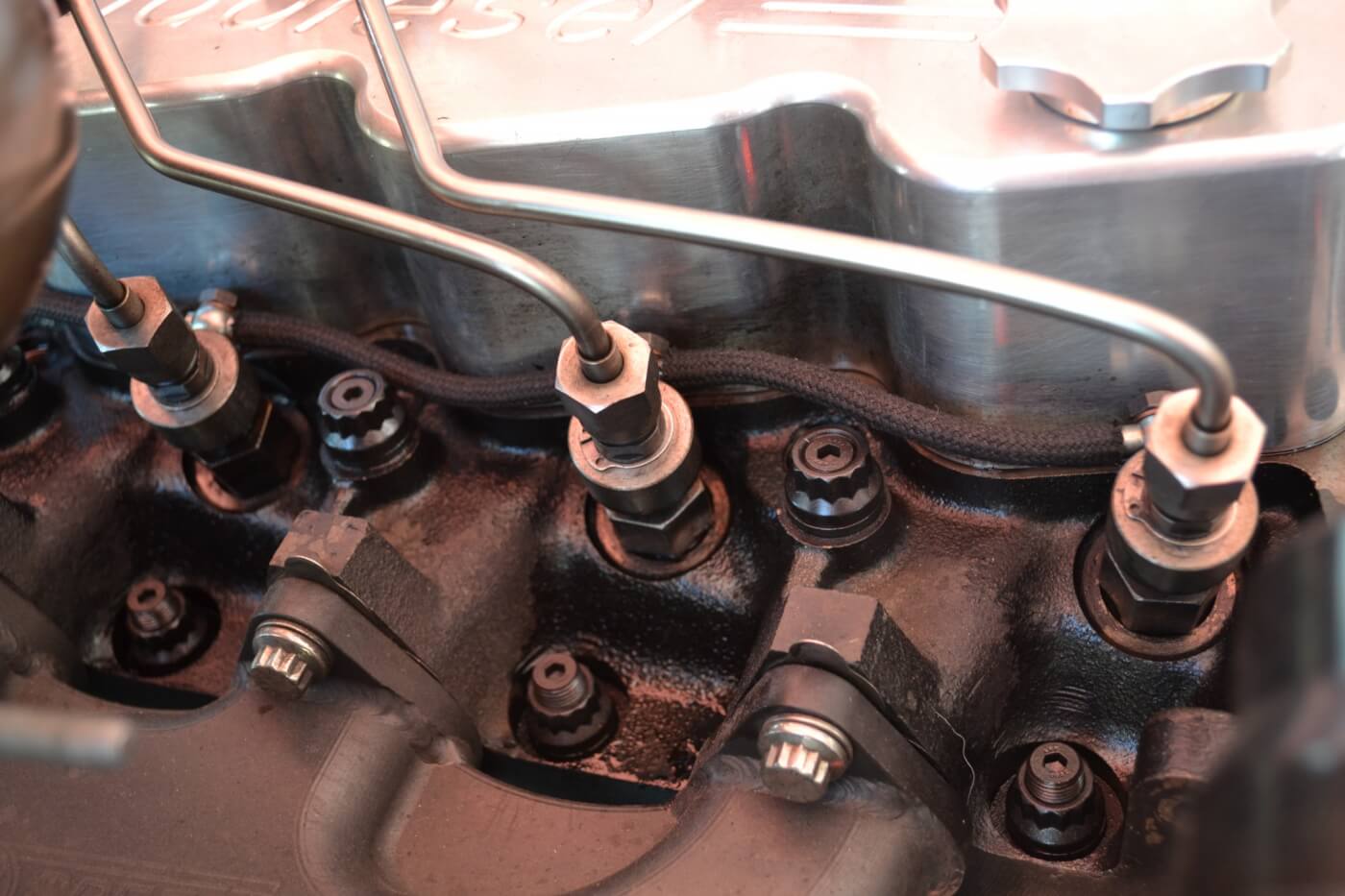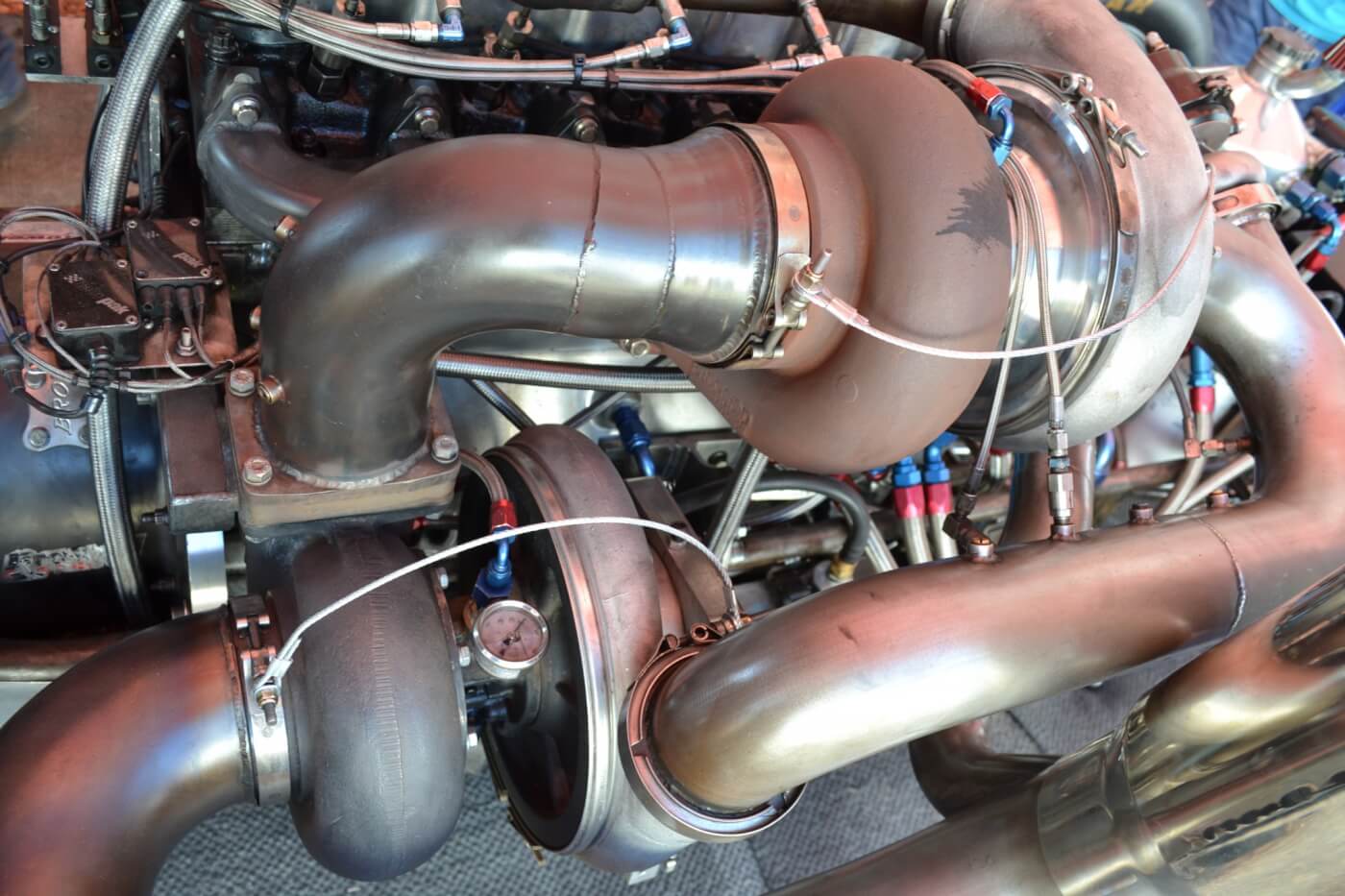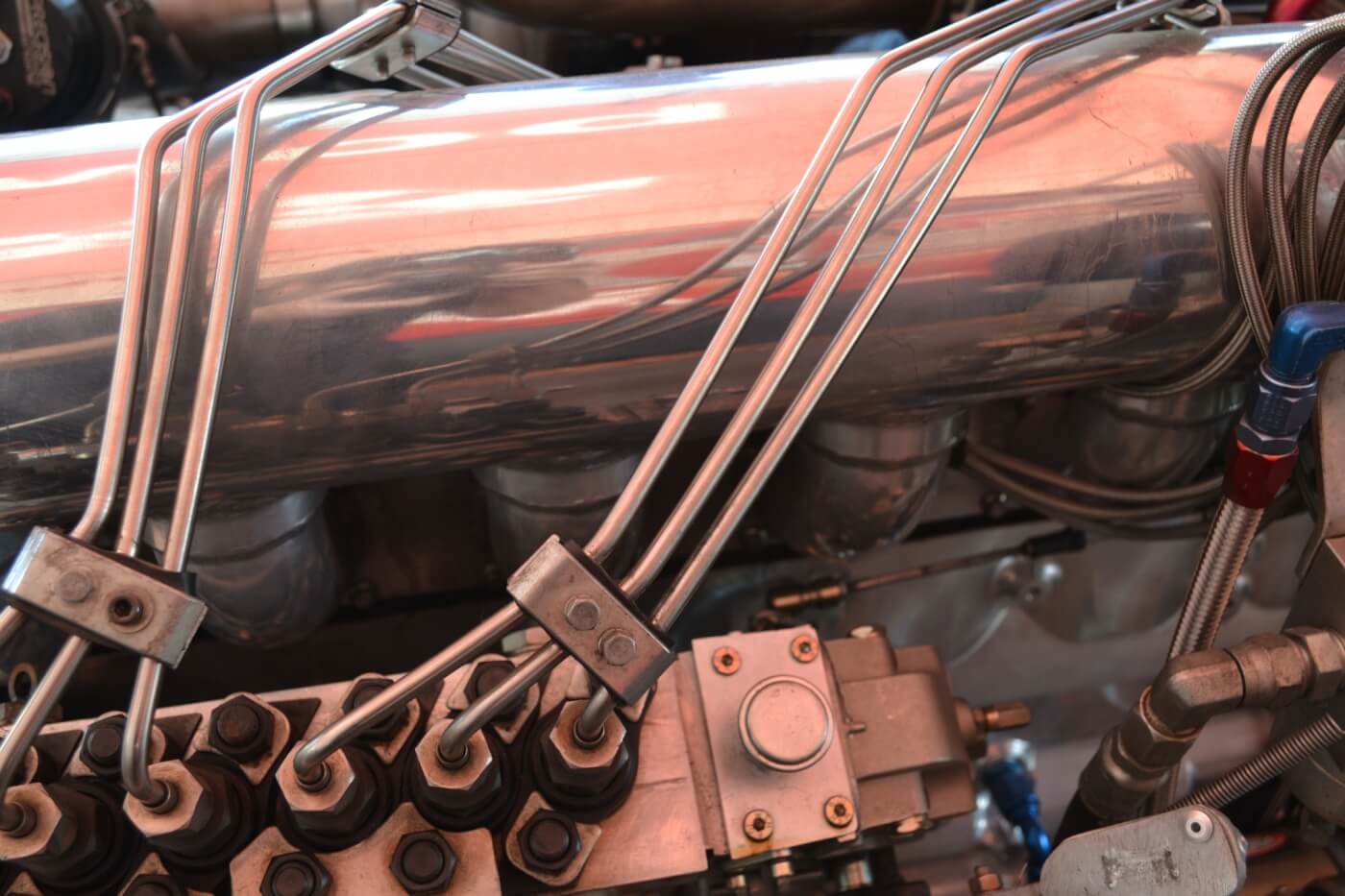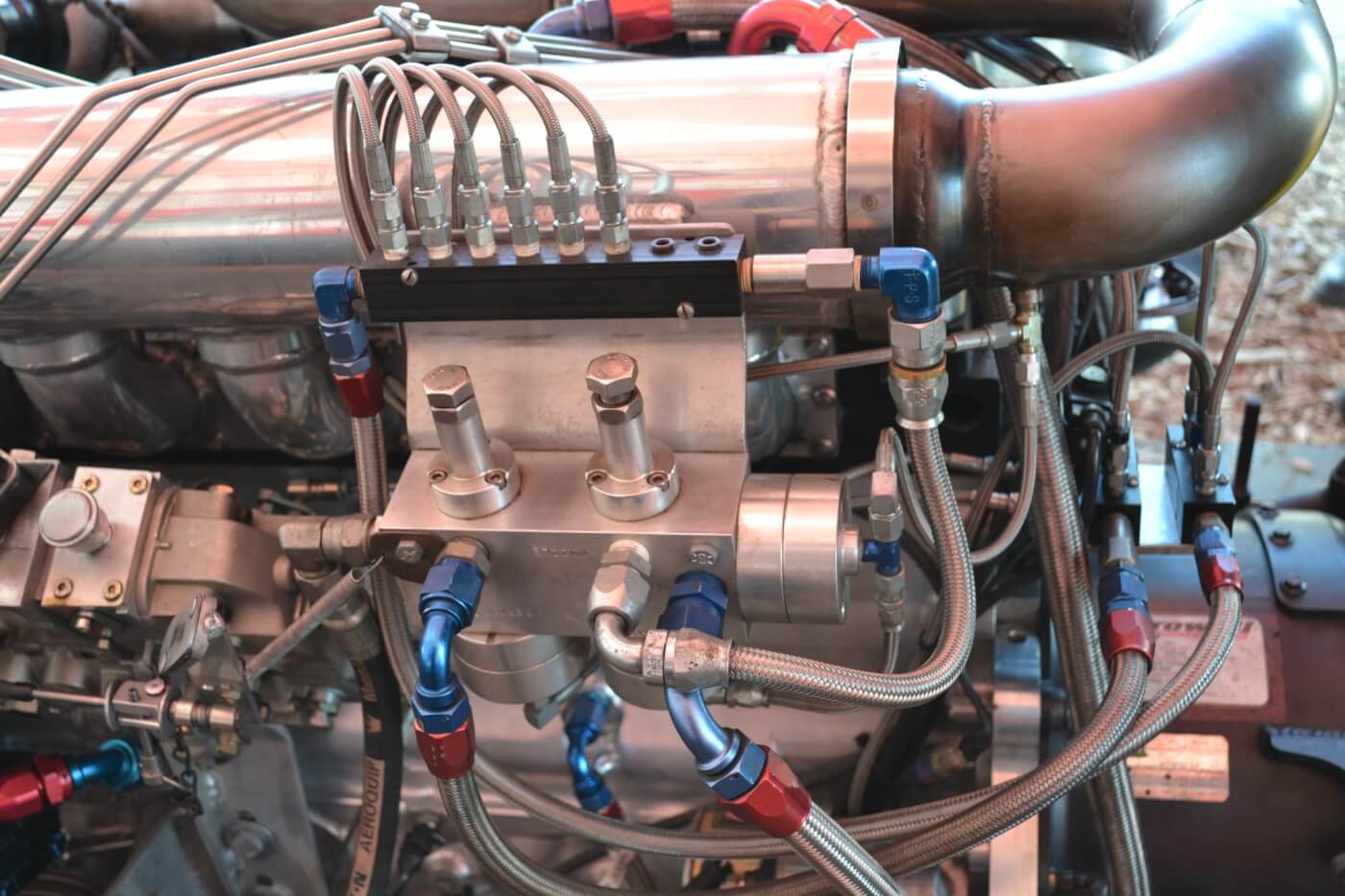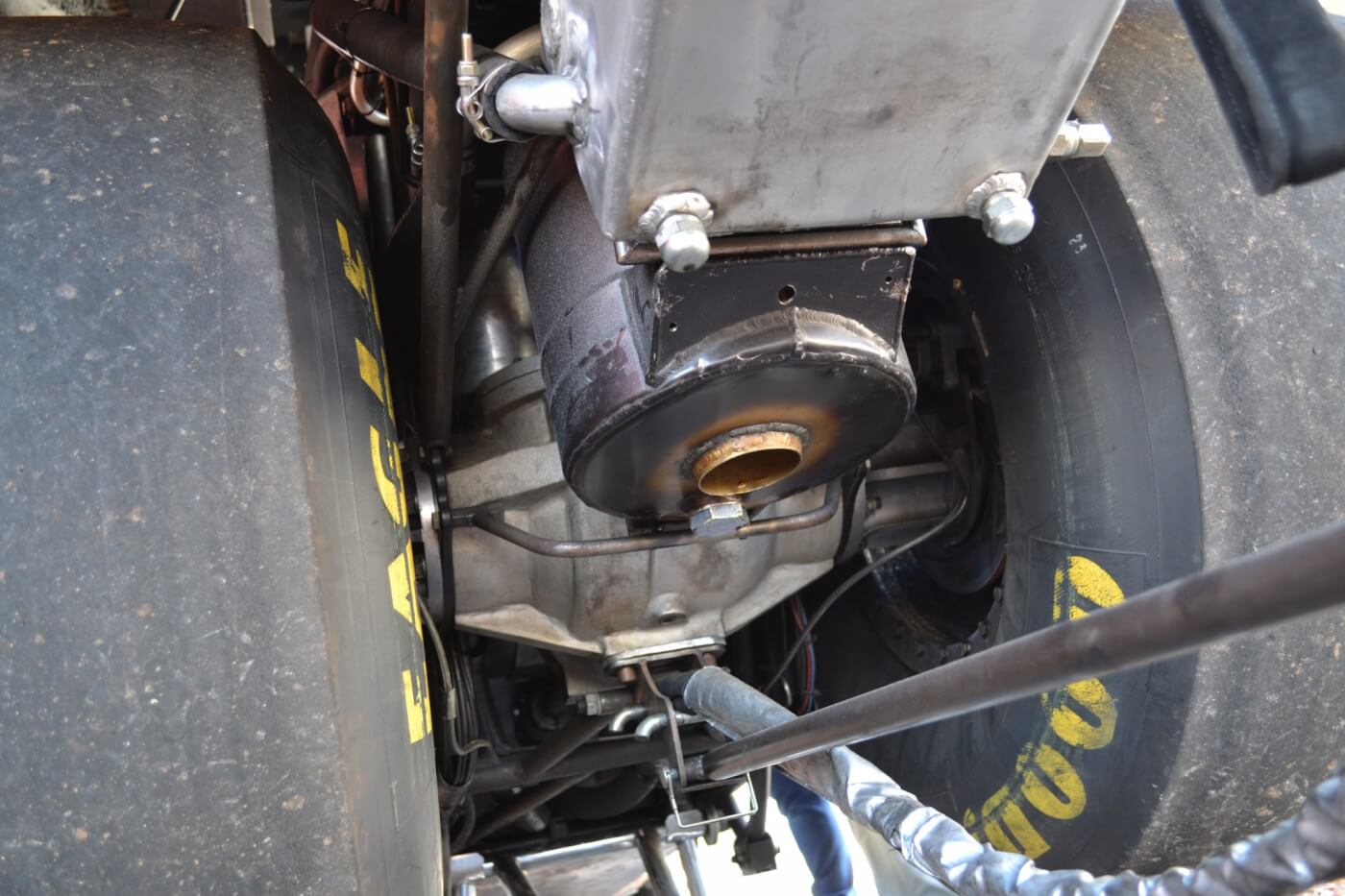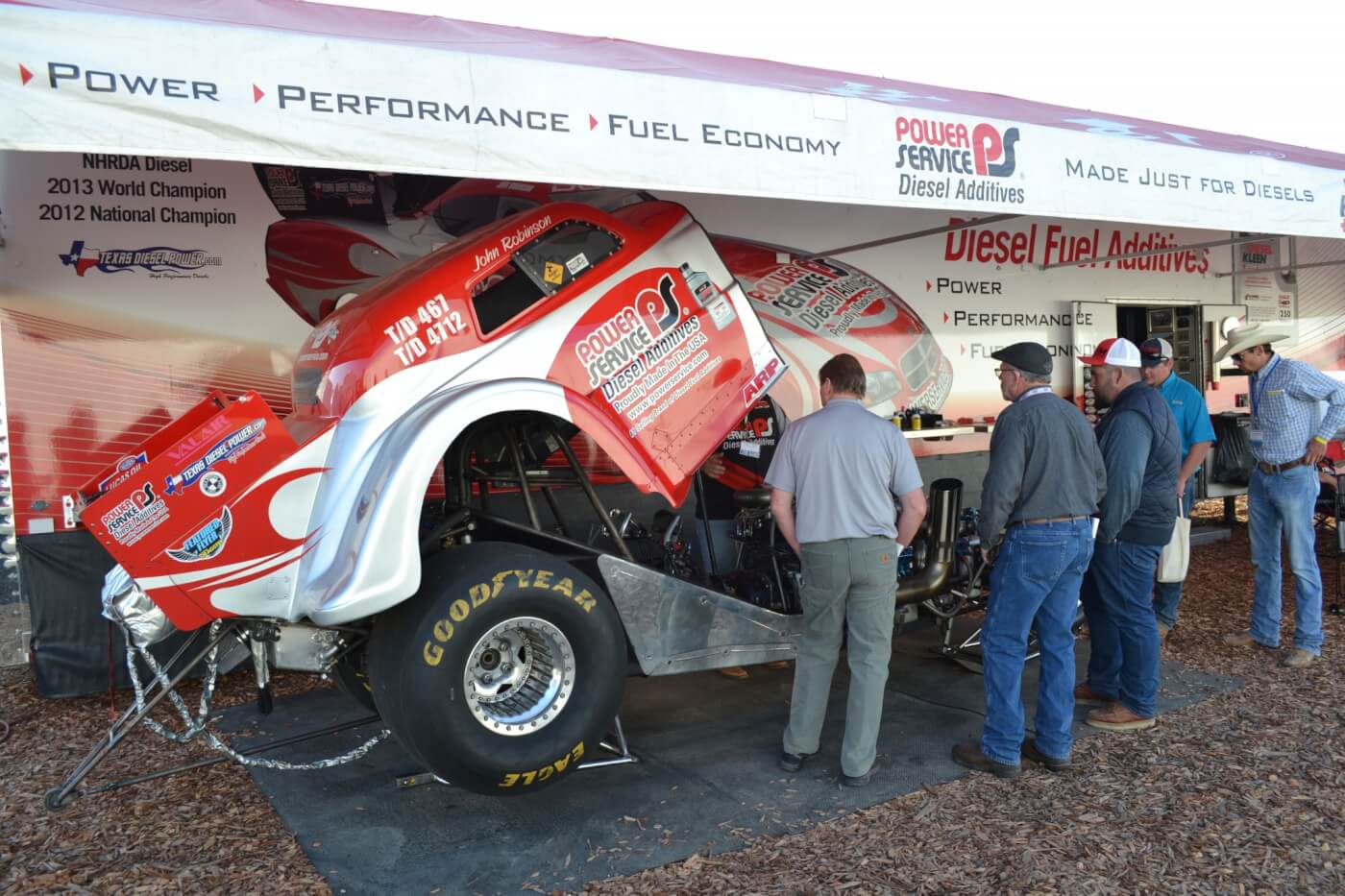 'We're still figuring things out, and we still haven't really leaned on it hard.' –John Robinson