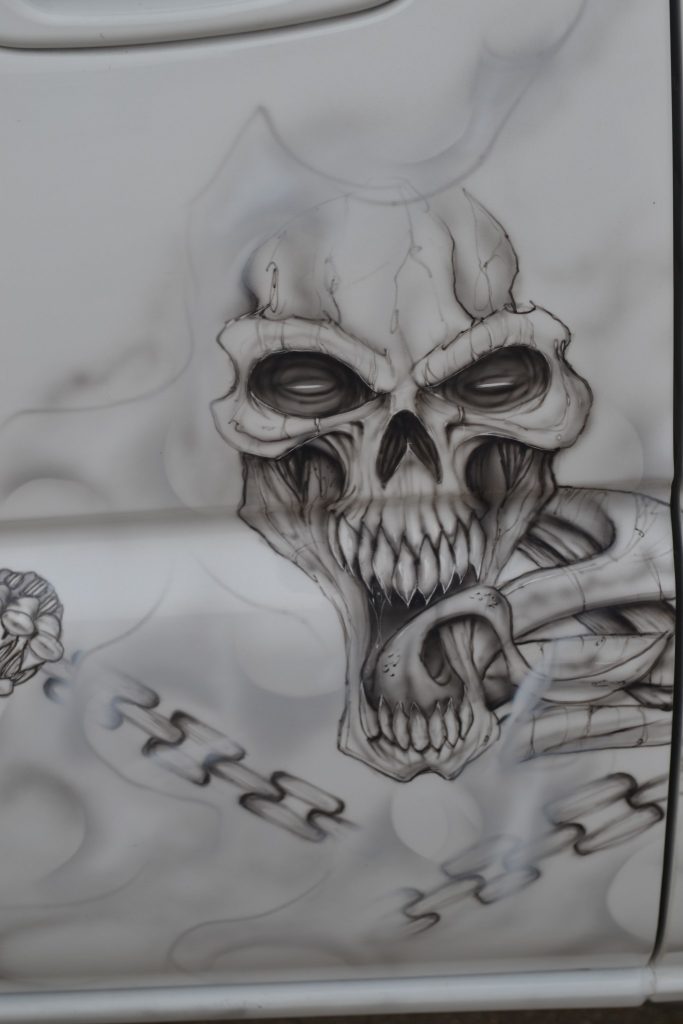 Some people plan and build their trucks over a period of years; other people just come out of the gate storming. John Esteves is of the latter group, and his truck, Smokin' Max, has been a visible part of Northern California sled pulling for the last 10 years.
John had always been into sled pulling, and his 2002 Chevrolet 2500HD quickly progressed past factory form and soon was turned into a street stormer/sled puller. John got his first transmission behind the big Duramax as early as 2003, so that should show how serious he's been about performance, right from the very beginning. The latest iteration of the Smokin' Max is by far the most serious, as a SoCal Diesel-built 6.6L Duramax producing 1,500 horsepower at the flywheel was just dropped into the GM's engine bay, in preparation for competing in the ultra tough 3.0-inch turbo class.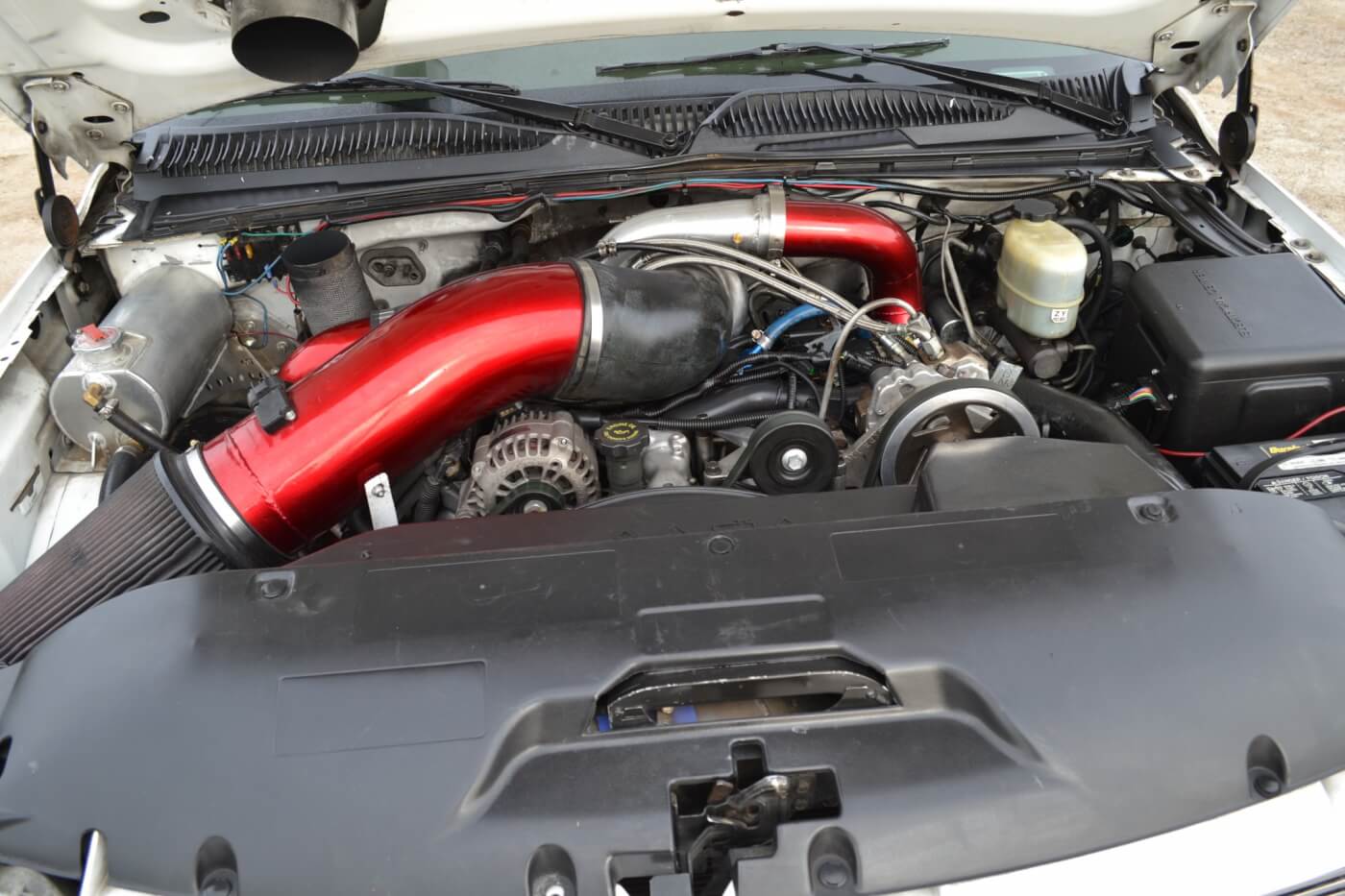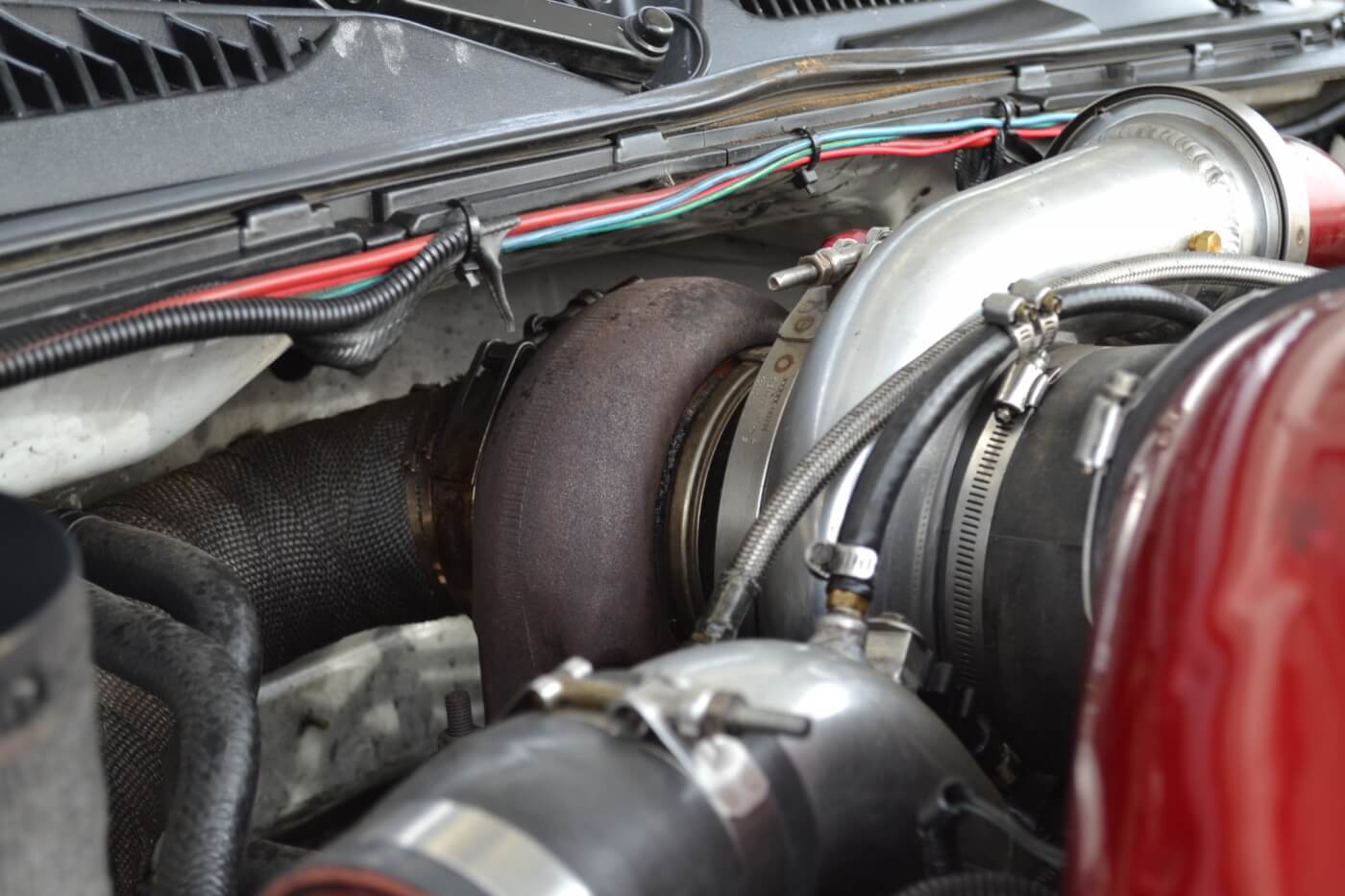 THE BOTTOM END
With sled pulling, it all starts with horsepower, and plenty of it. John's latest combination is based around a 6.6L Duramax block with a SoCal Diesel girdle, ARP main studs, and billet main caps. In addition to the bottom end parts, the block was also o-ringed by SoCal Diesel for better head gasket sealing under high boost levels. For a rotating assembly, a Duramax crank swings a set of Carrillo connecting rods, dropped compression Mahle forged pistons, and a SoCal Diesel 9100-AF camshaft. Moving on up to the heads, John again stuck with his SoCal combination and went with Stage 2 heads that are ported, fitted with oversize valves and beehive springs with titanium retainers.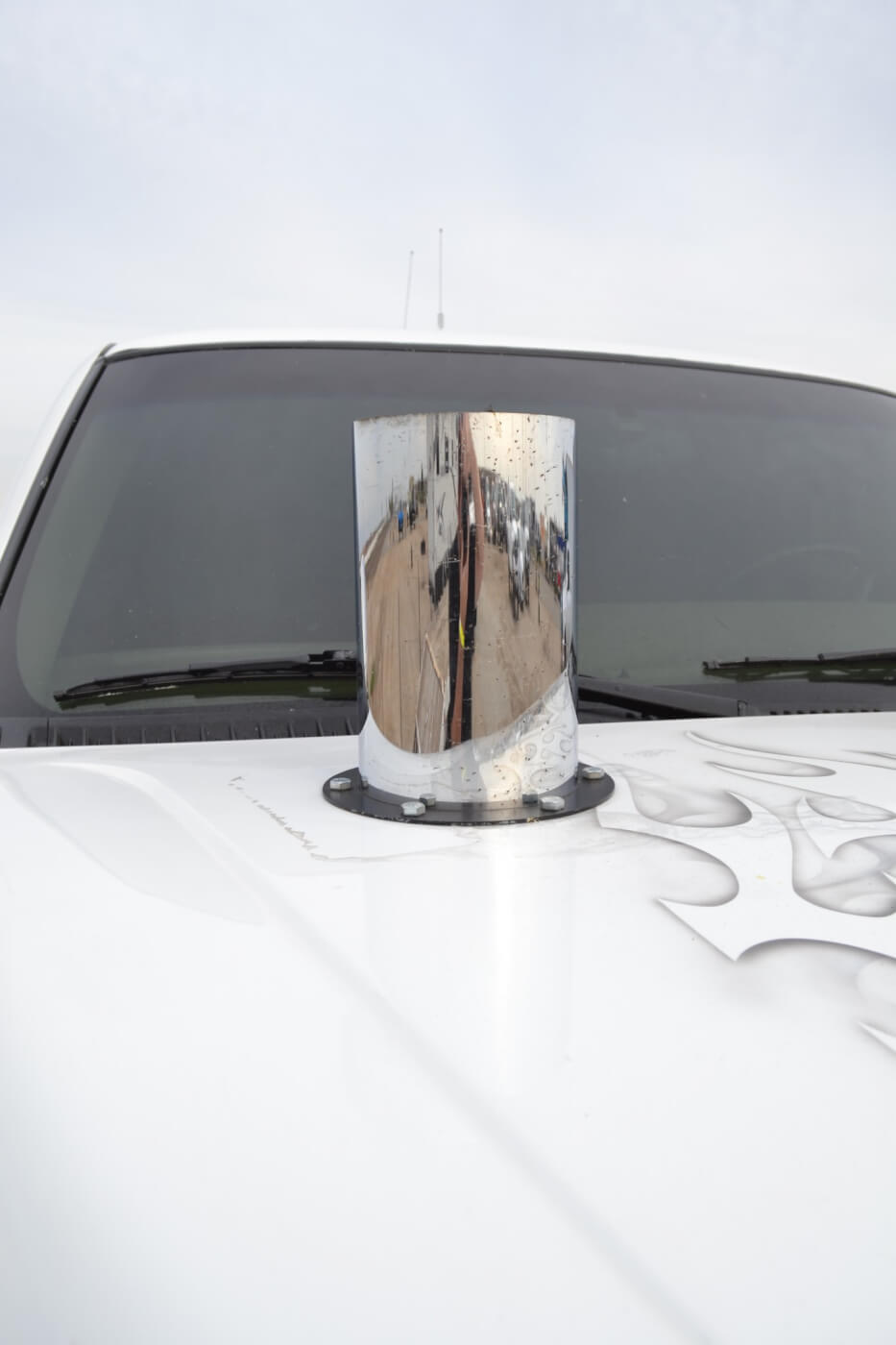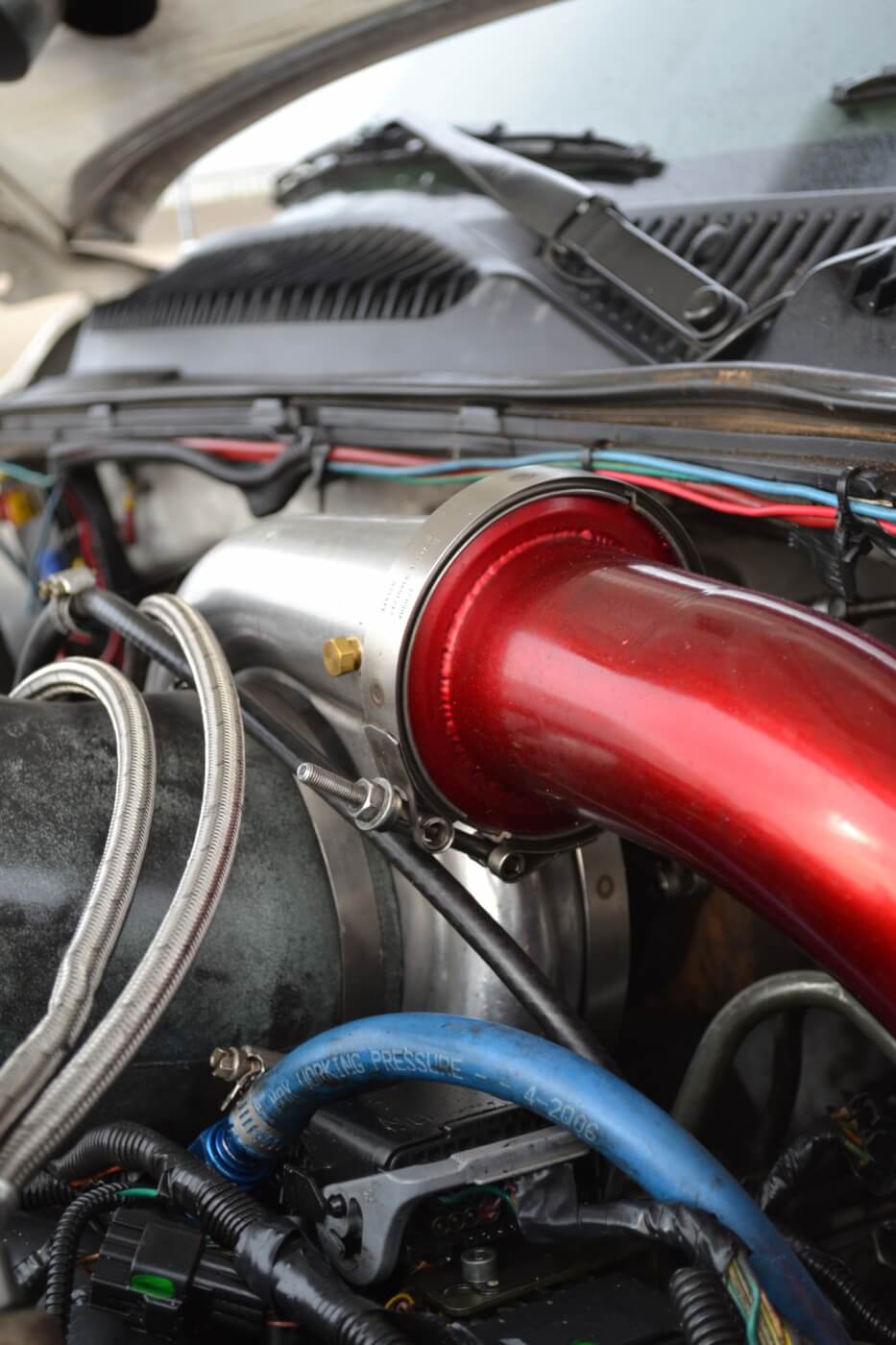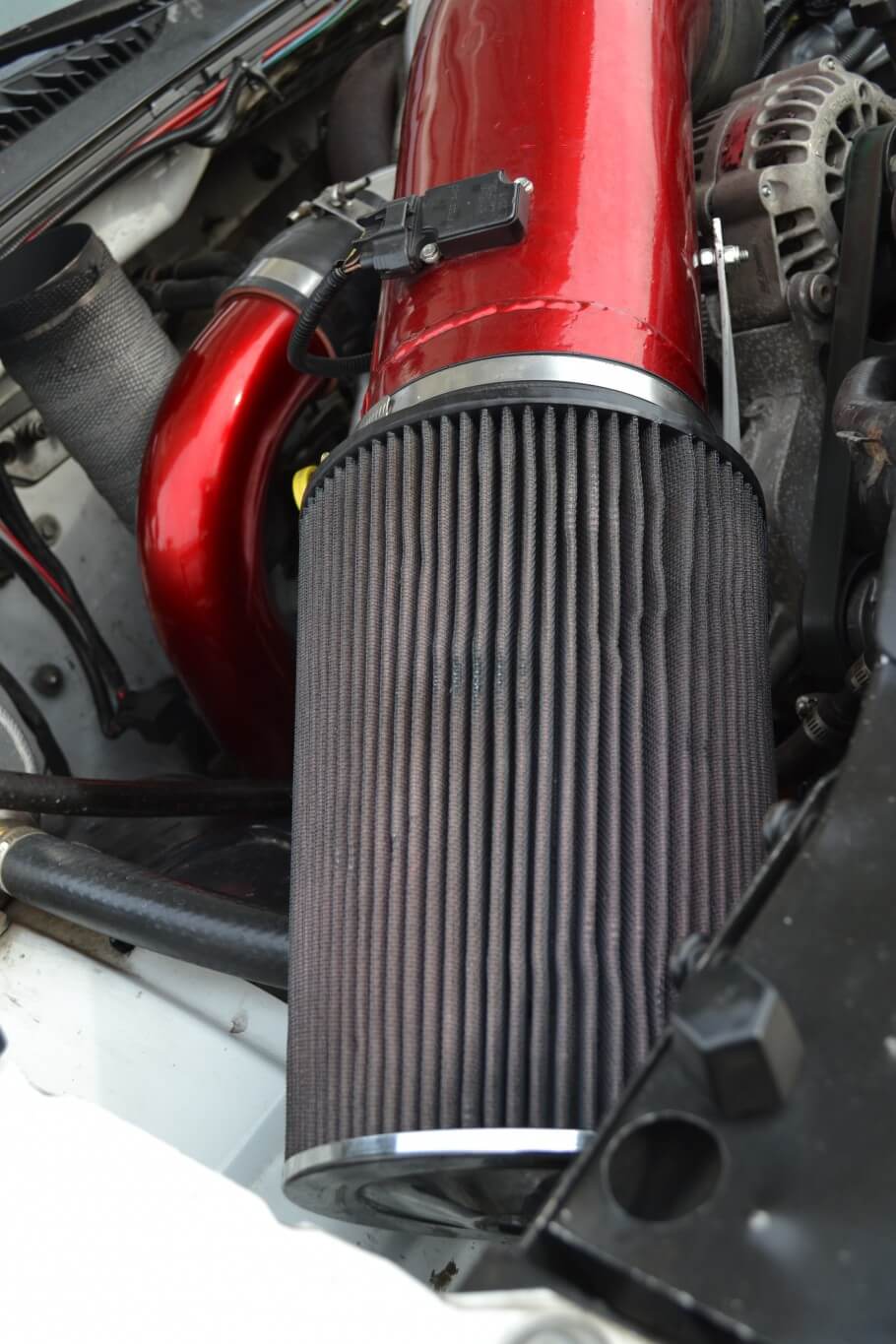 AIR AND FUEL
A lot of thought was needed when it came to the air and fuel systems, and here again, John only went with the best. The exhaust side starts with a set of ProFab up-pipes that feed a large frame S488-based turbo that has been necked down to compete in the 3.0 class. The turbo feeds a custom weight box-mounted air-to-water intercooler that his son John Jr. fabricated; exhaust exits through a 4-inch downpipe to a 6-inch hood stack. Fueling is equally impressive on John's truck, with twin FASS 150-gph lift pumps sending fuel to a set of 12mm stroker CP3 pumps from Exergy Engineering. From there, the #2 diesel is sprayed through a set of 250-percent over injectors from Exergy and into the engine via tuning from SoCal Diesel. The end result of John's engine efforts is impressive, as the Duramax made an even 1,500 horsepower on an engine dyno at 72 psi of boost and 1,600 degrees EGT.
1,500 horsepower at 72 psi of boost, and 1,600 degrees EGT.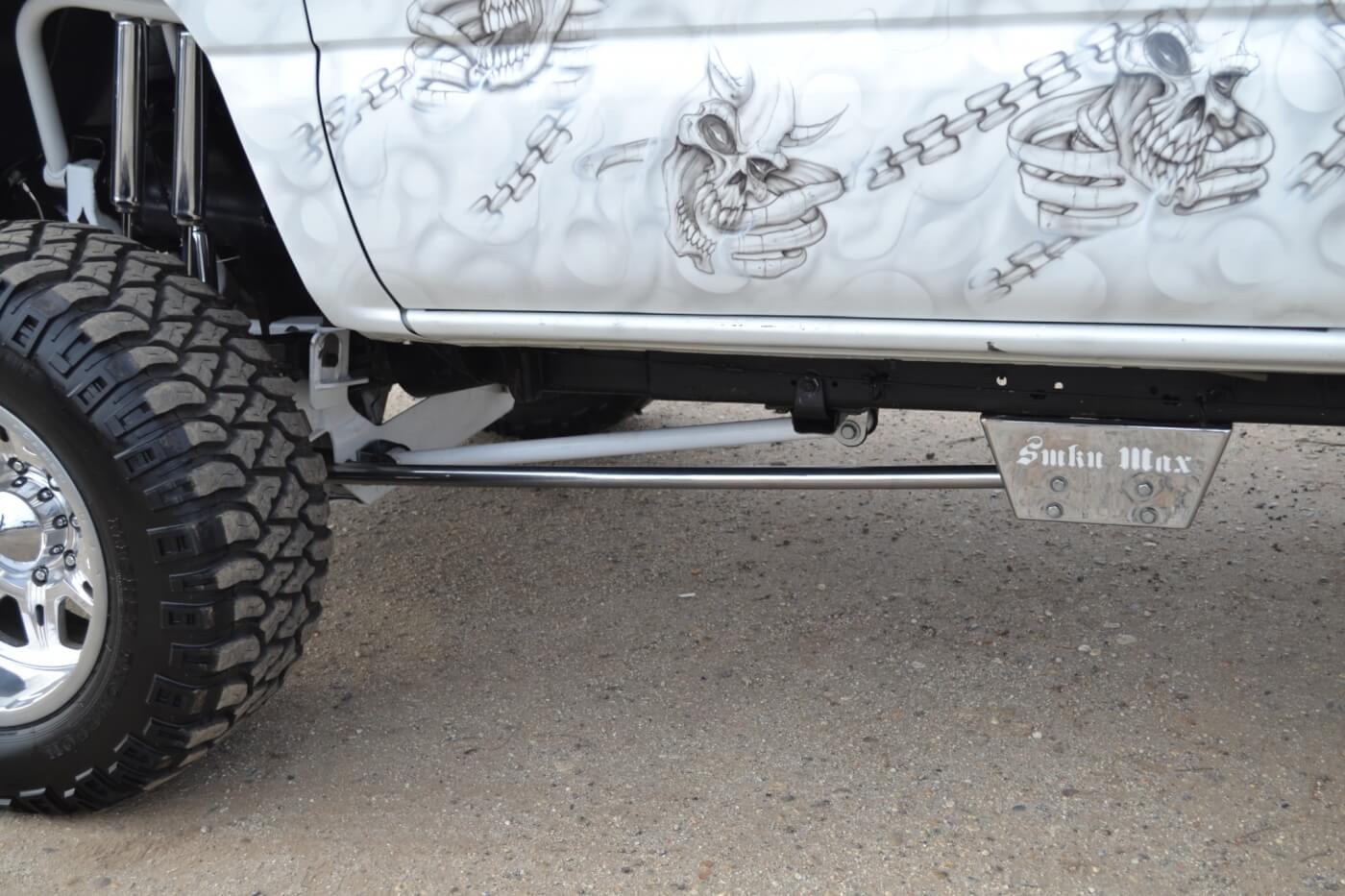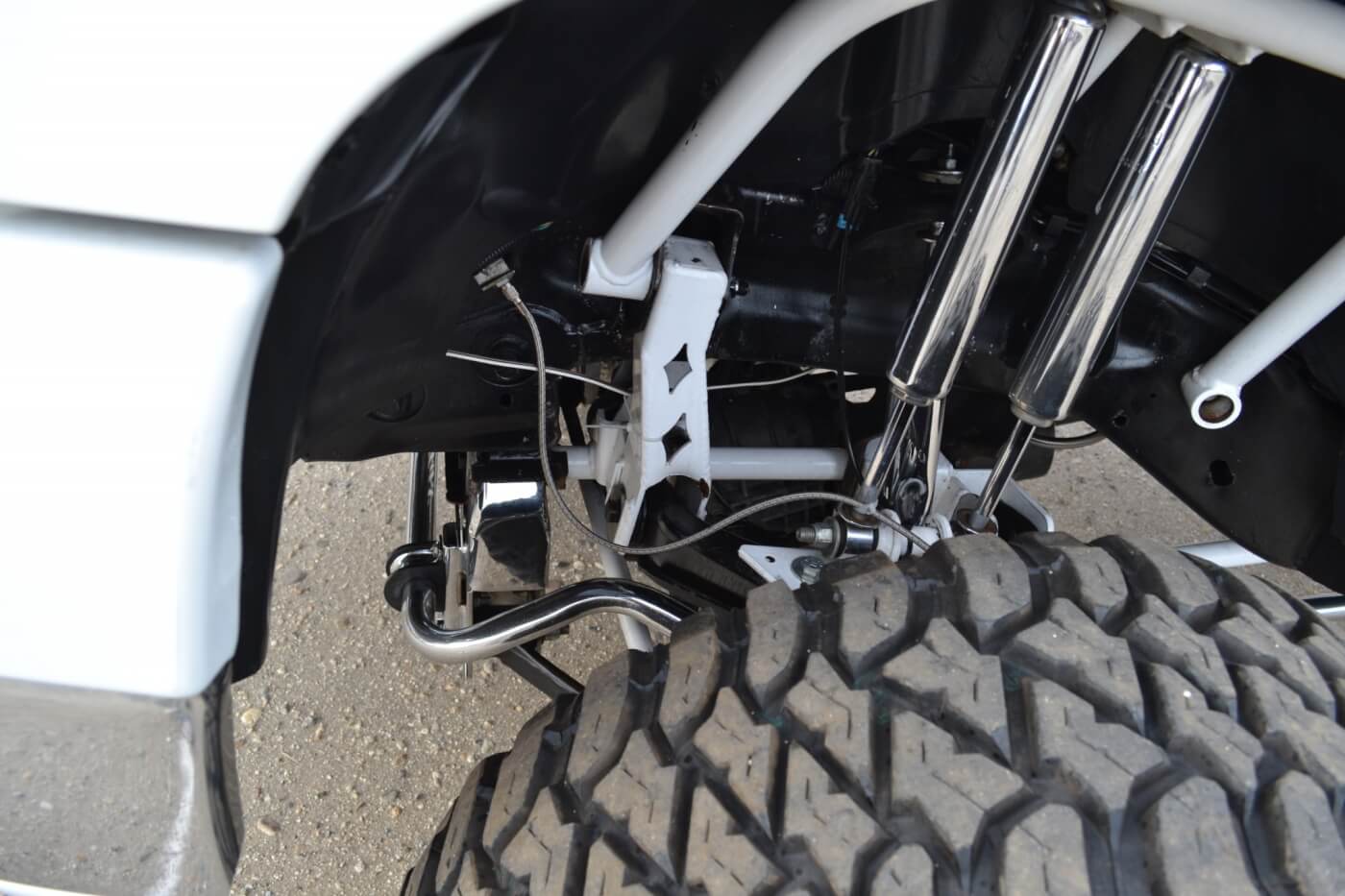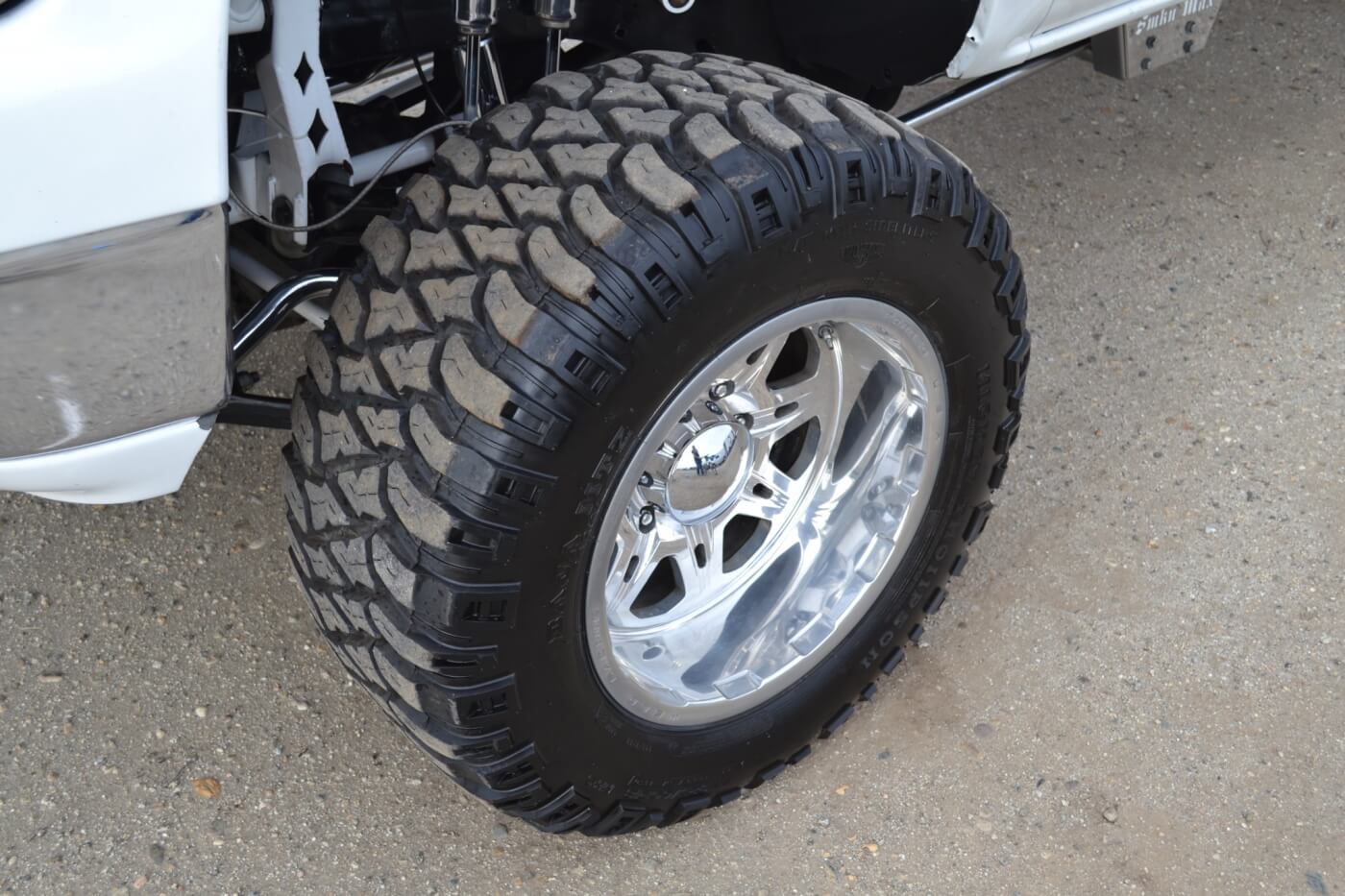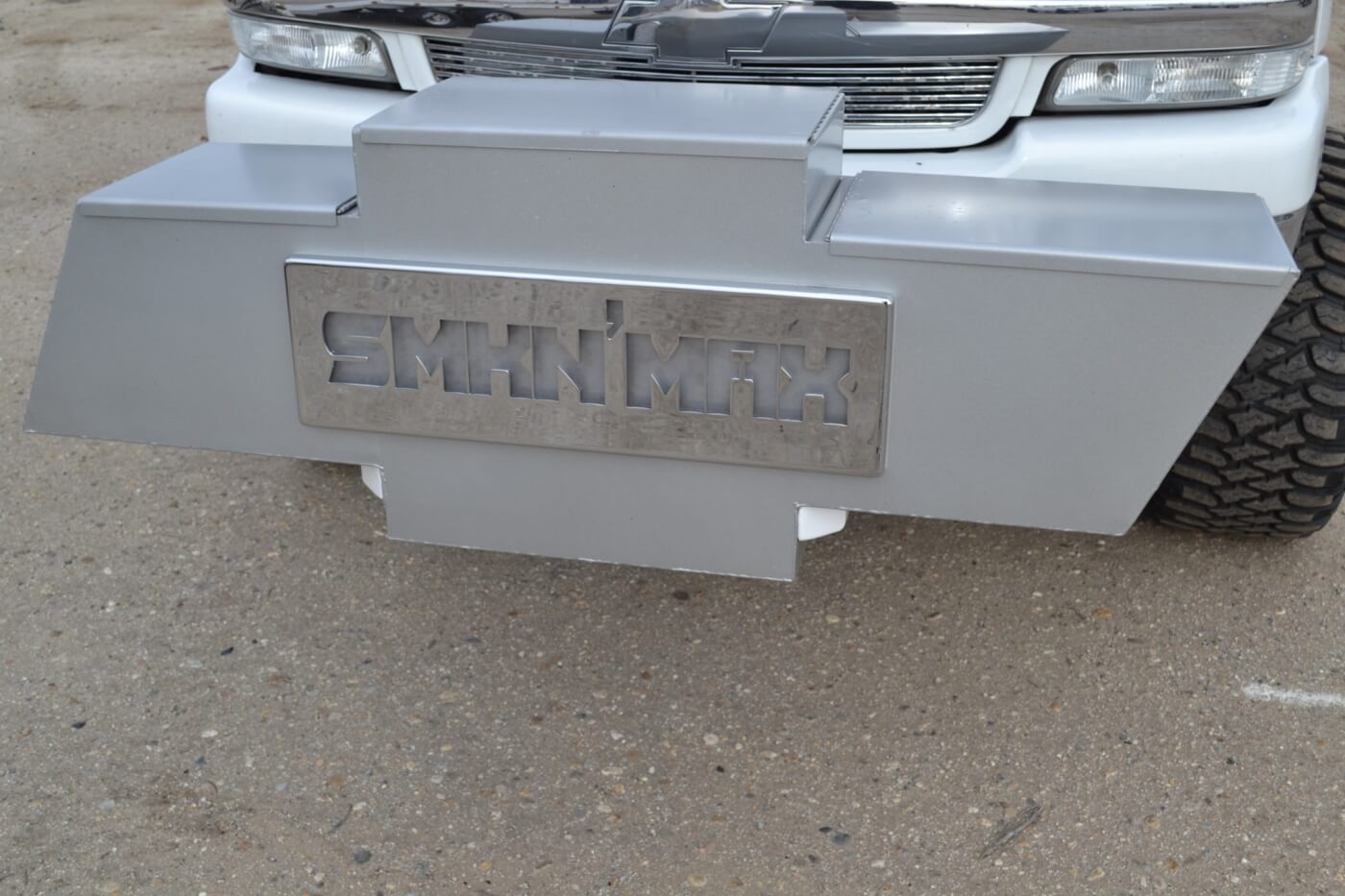 POWER TRANSMISSION
Just like the engine, the transmission in John's truck has seen numerous upgrades and updates. The latest Allison 1000 is the work of Inglewood Transmissions, and it is filled with custom parts. A big turbo requires a loose converter to spool, so behind the engine is an Inglewood Transmissions 3,000 rpm stall converter that is connected to a group of upgraded input, intermediate, and output shafts. The valvebody and shifting strategy of the transmission is also Inglewood's design, as is a custom clutch pack using Raybestos clutches with Koleene steels. For ultimate reliability, the C2 hub and P2 planetary have also been upgraded to much stronger units.
Twin FASS 150-gph lift pumps – Twin 12mm stroker CP3 pumps – 250-percent over injectors.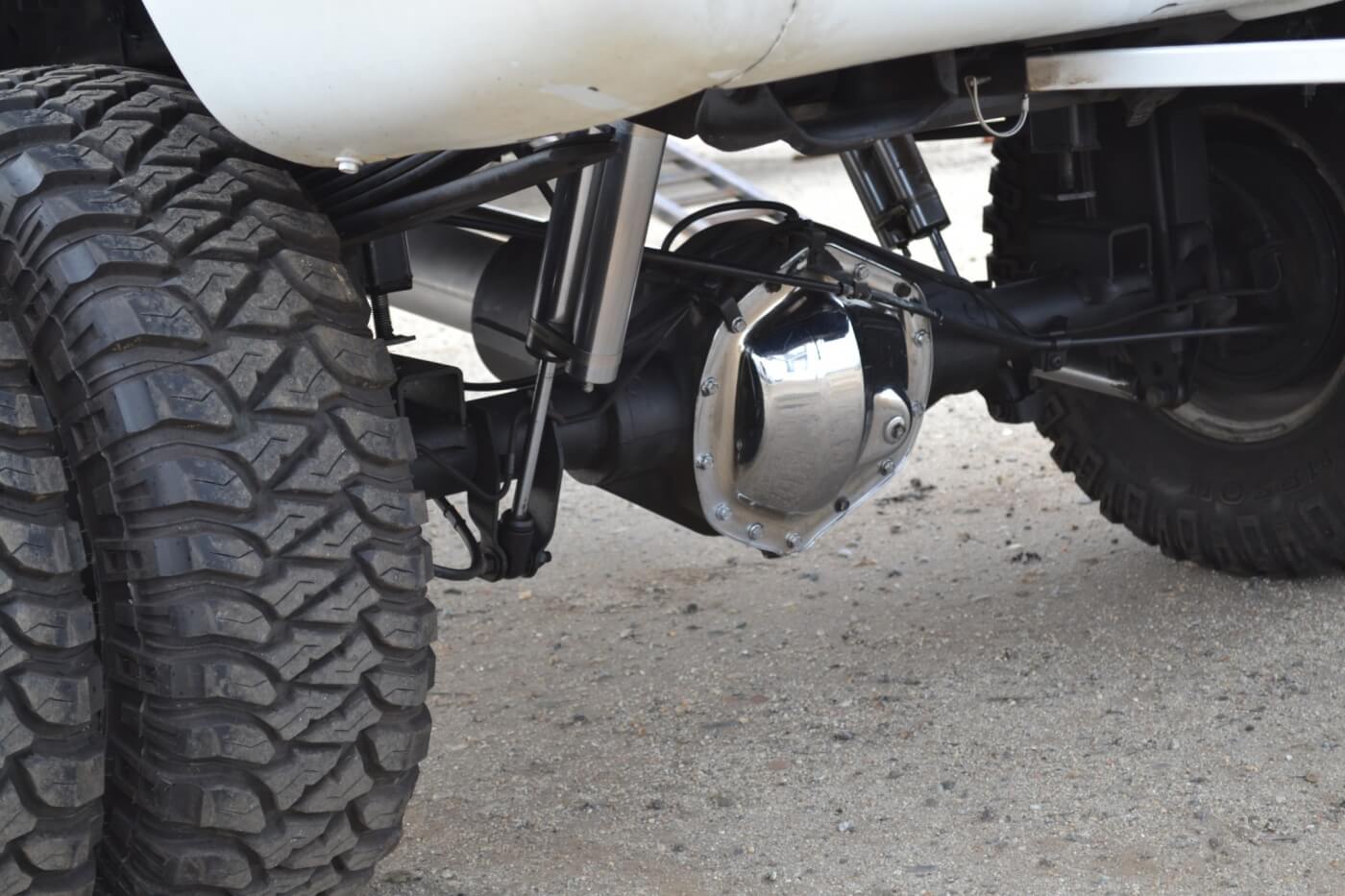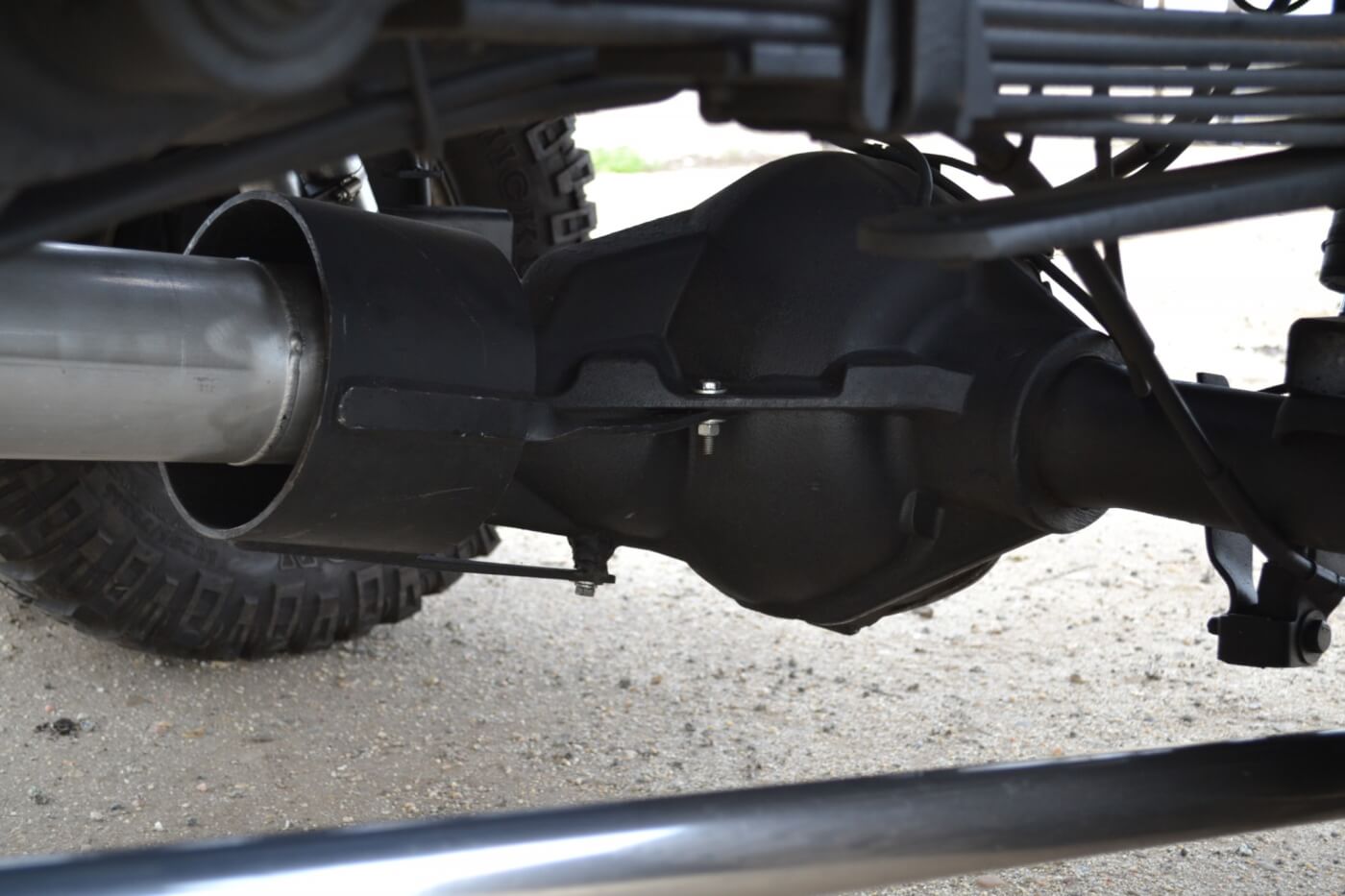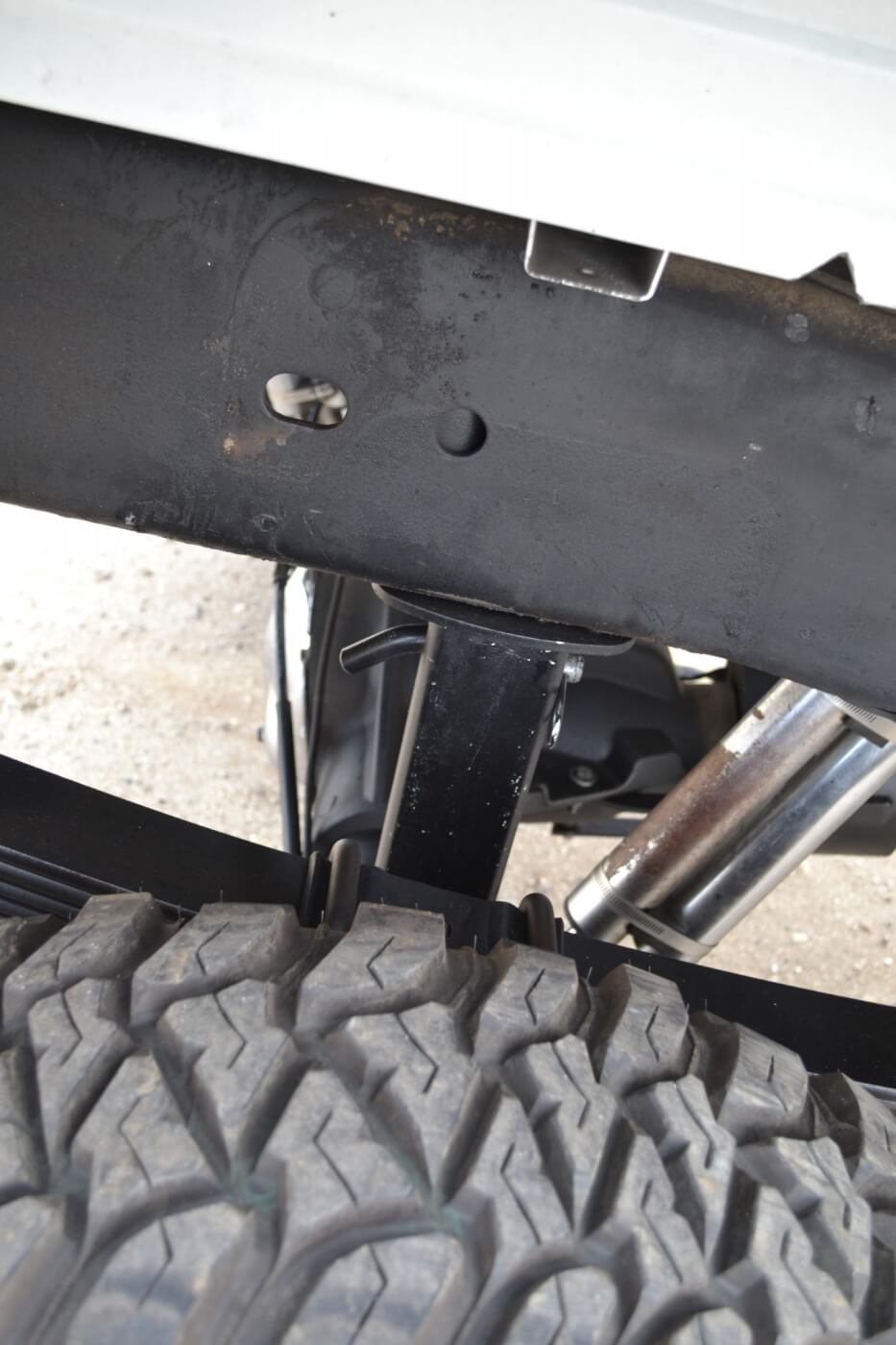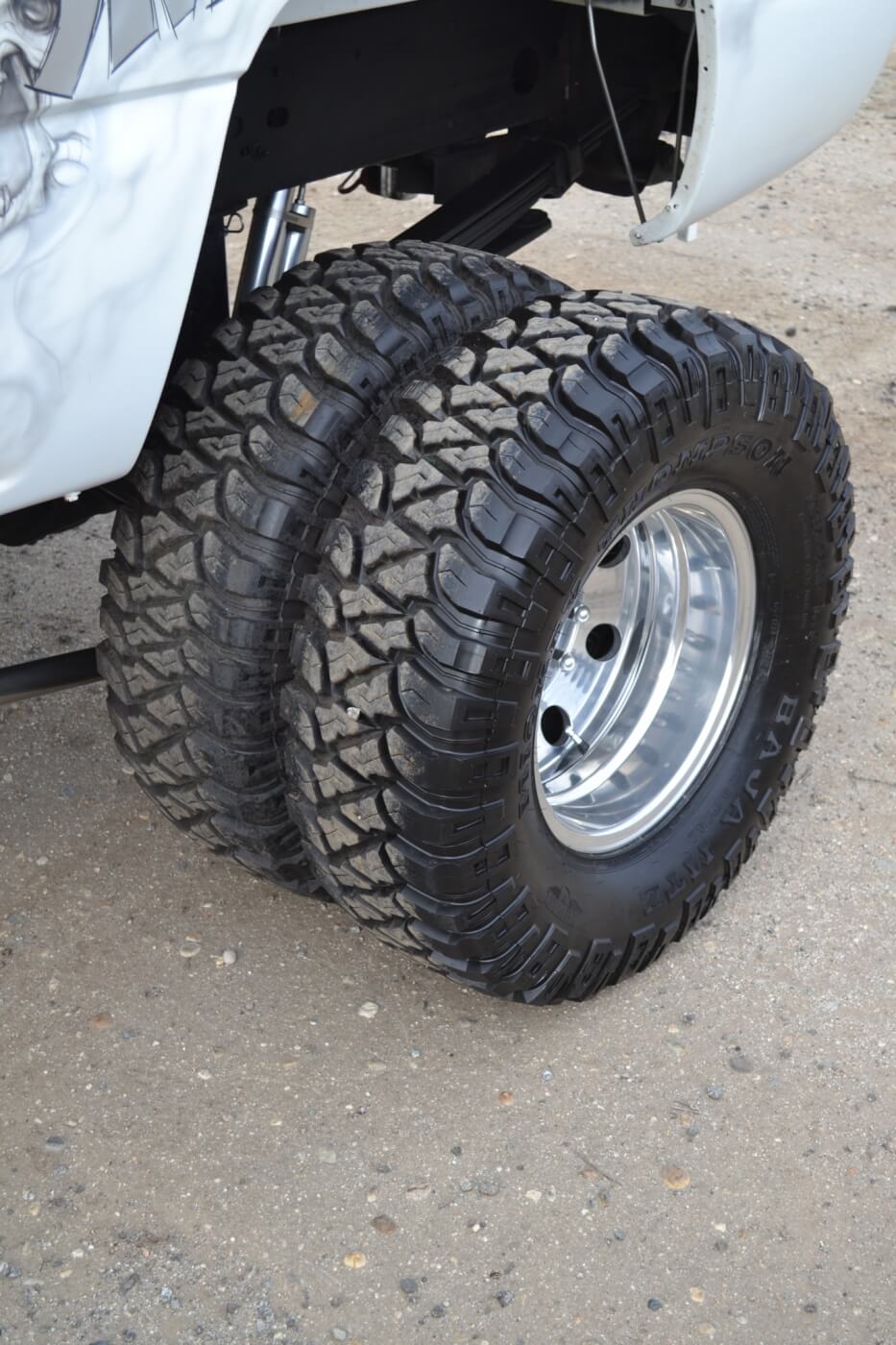 SKY HIGH
Surprisingly, some of the modifications to the axles and chassis that John and John Jr. made when they first started running Smokin' Max can still be found on the truck. The same Full Throttle Suspension 10-inch lift jacks the truck up a lot higher than a normal puller but is only set to provide 6 inches of lift to keep the front-end geometry happy. The front end is also reinforced with tie-rod sleeves and traction bars that were owner built and have withstood the test of time. Recently, added power has given the rear axle fits, so upgraded chromoly axles were installed in the 3.73 gears to resist breakage.
With sled pulling, it all starts with horsepower.
With John's recent step up in power, he's now looking at taking Smokin' Max on the road, where he'll face tougher competition further out east. With such a recognizable and intimidating truck, we can't wait to see how he does and wish him luck on his next decade of sled pulling. DW