A Stylish 600-Horse Daily Driver
I get to see a LOT of great trucks. And having been to LOTS of diesel events over the past six years, I've seen just about every make, model and style around. But my personal measure of "success" on the build of the truck is whether or not I'd roll it as my own. 
One of my favorites from a past Scheid Diesel Extravaganza is Ben Himebauch's ultra-clean 2005 Chevy 2500 HD. With more than 600 horses under the hood and a stylish two-tone paint job, this truck would be my ultimate daily driver all day long. Ben, from East Troy, Wisconsin, is a 19-year-old farmer who grew up with diesels. "I've always been around diesels on the farm." Not only did he want a daily driver, but also a truck that would be capable at both the drag strip and sled pulling track.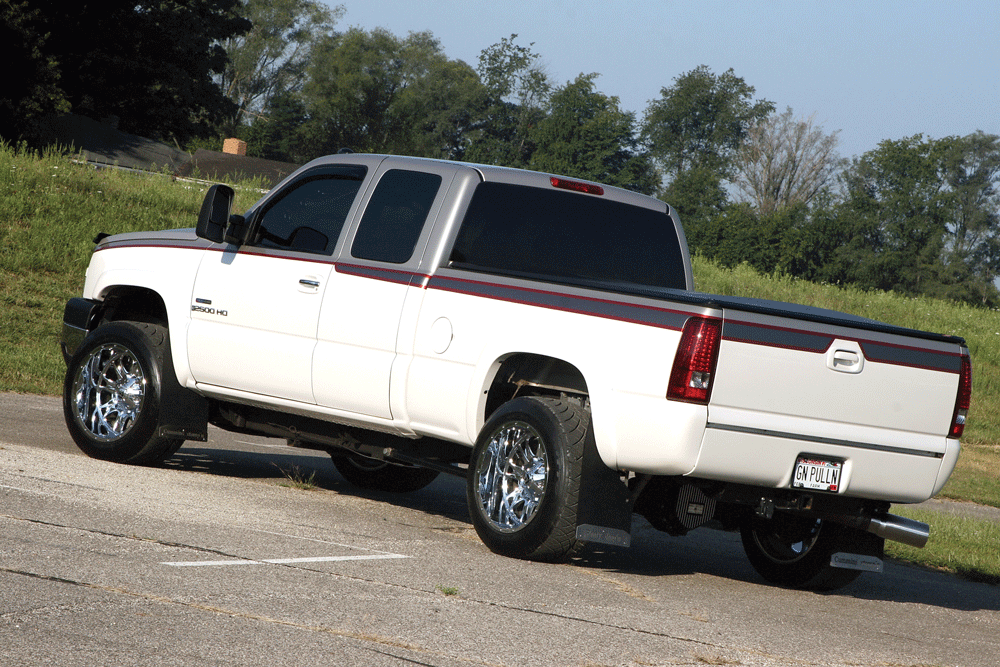 The build started with chassis and driveline mechanicals. The 3:73 rear axle was fitted with heavy-duty Yukon Gear axle shafts, and ring and pinion setup. A Yukon Grizzly locker put the power down evenly to both wheels while a Mag-Hytec diff cover adds extra fluid. Two-inch drop shackles help level the truck. Up front, the steering setup was reinforced with Pitman and idler arm supports, and tie rod sleeves. Rolling stock on the Chevy consists of 305/50R20 Nitto NT-4205 tires mounted on 20×12 Fuel wheels.
The 6.6L Duramax under the hood was next. The first order of business was improving breathing on the intake side with a K&N intake, complete with their "Super Scoop" that draws air in front from under the bumper. The stock turbo was replaced next with a 68mm Garrett 4094 modified with a billet compressor wheel. A high-flow intake manifold helps make better use of the 55 psi of boost. And ARP head studs keep things in place.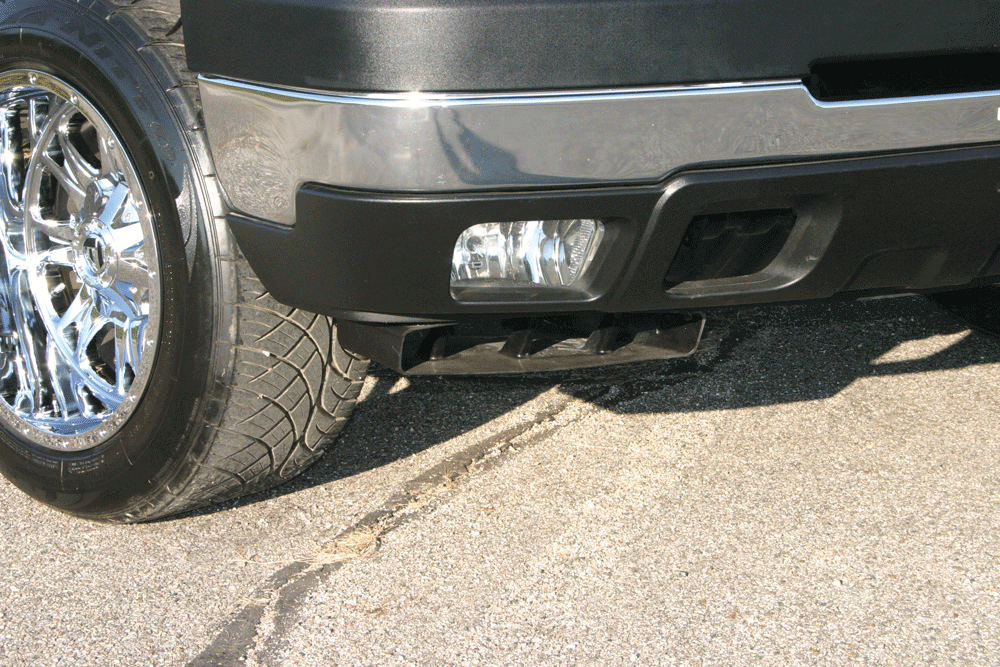 On the exhaust side, a Silverline 4-inch stainless turbo-back system, sans a muffler, helps with flow as do high-flow up-pipes to the turbo. EFILive tuning custom programmed by Duramaxtuner.com finishes the system. Ben claims the truck makes more than 600 horsepower and 1,200 lb/ft of torque.
To handle the added horsepower and torque, the stock Allison was given the full billet treatment with billet input and output shafts, and Sun Coast G-Pac 5 internals. Linking the motor and trans is a Sun Coast triple-disc torque converter.
To make the truck more stylish than the boring original silver color, Ben rolled the truck to Tyler Yaeger in Waterford, Wisconsin, for the full custom treatment. The grille got a polished billet insert while the rear bumper was removed and replaced with a roll pan. The paint scheme features the original silver on top, separated by Sunset Orange pinstriping complemented by a charcoal gray strip on the bottom. The lower portion of the truck received several coats of pearl white paint. Finishing touches included painted door handles with chrome pulls, HID fog lights and a soft tonneau, along with Recon taillights.
On the inside, the truck remains relatively stock, sporting the gray cloth interior and original seating. A set of Auto Meter Sport Comp gauges keeps track of the important stuff while a Cobalt DSP5 switch controls the tunes. Sound Decisions of Racine, Wisconsin, installed the custom Pioneer sound system, complete with a touchscreen head unit, 1,000-watt Phoenix Gold R Series amp and twin 12-inch Phoenix Gold R Series subs under the rear seat.
"The truck is my daily driver, but it's also my project truck that I plan on continuing to build since I'm going to school for diesel performance," Ben said. "Eventually, I want to open my own custom and performance shop."
We think the truck will make for a nice rolling business card. DW