The Garrett GT38 turbo that came installed by the factory on most 7.3L Power Strokes works fine for completely stock rigs. But the minute an exhaust, intake and a healthy tune is added it runs into problems. Under heavy load the turbo surges and the wastegate simply isn't strong enough to control the boost. This surging puts excessive lateral load on the rotating mass which beats up on the bearings eventually leading to turbocharger failure.
THE FIX
BD Diesel has a fix for this in the form of their Turbo Thruster II. BD's charger features a 33 percent larger than stock, has a 66/88mm 12-blade compressor wheel and a ported compressor housing to increase flow and control surging. The ball bearing center housing with BD's sintered brass 360-degree six-pad thrust bearing reduces spool time while increasing service life. To control the added boost BD uses a larger and more robust wastegate controller.
The Turbo Thruster II GTP38 is available in two versions; one of which is California emissions compliant. The only difference between the two turbos is the turbine housing's AR. The California legal version simply has a tighter AR (0.84 vs 1.0) for increased low rpm boost.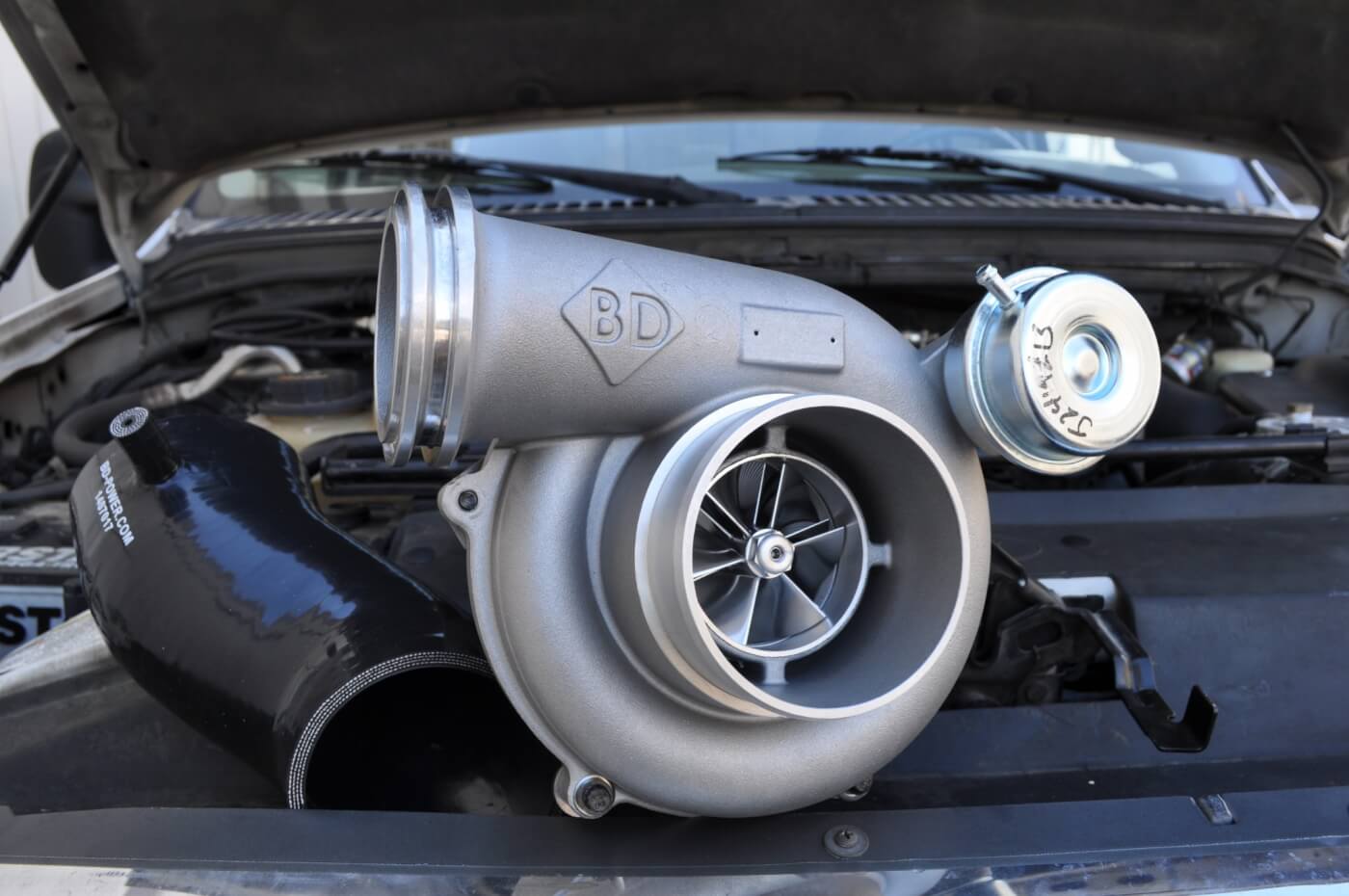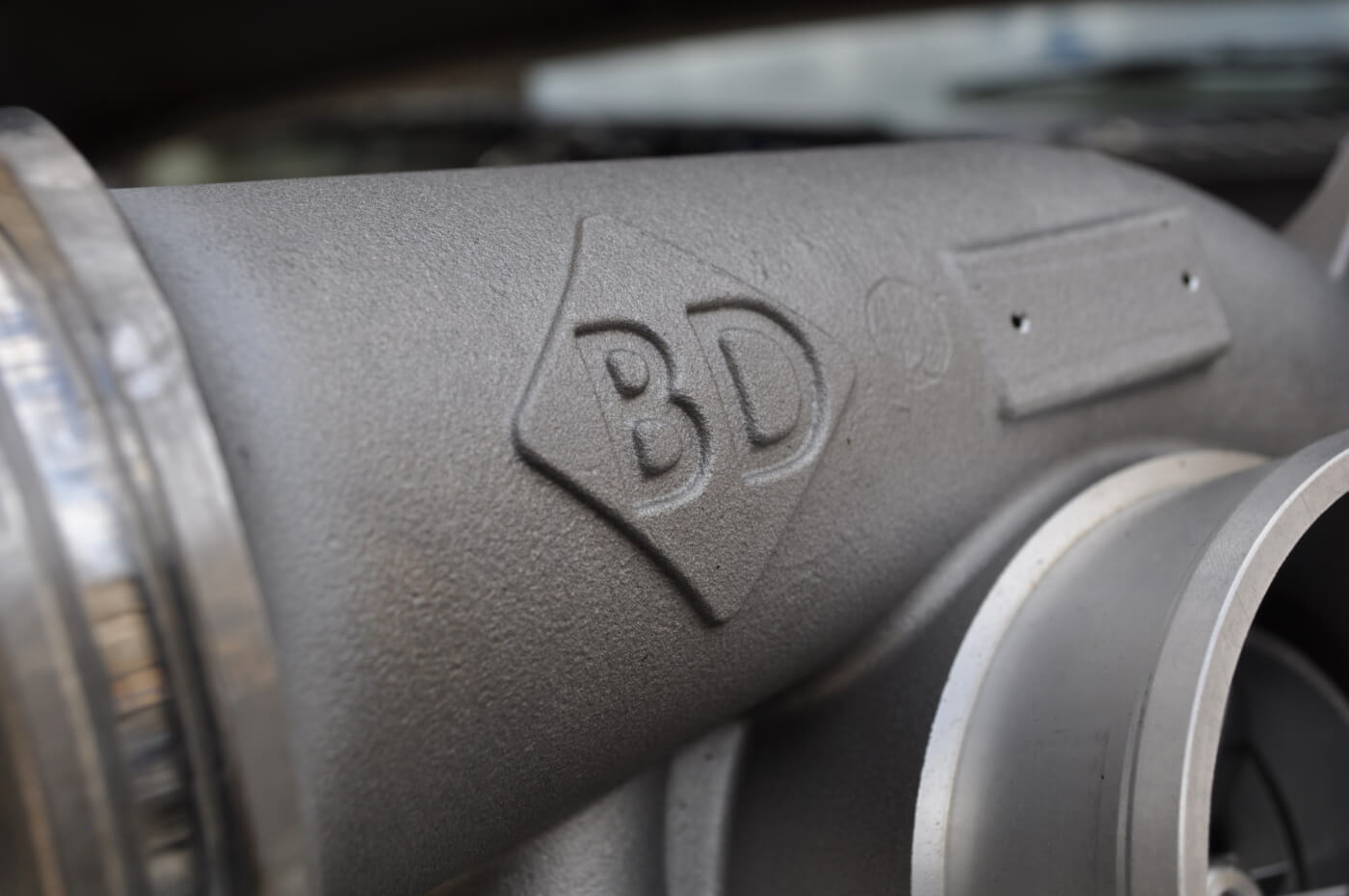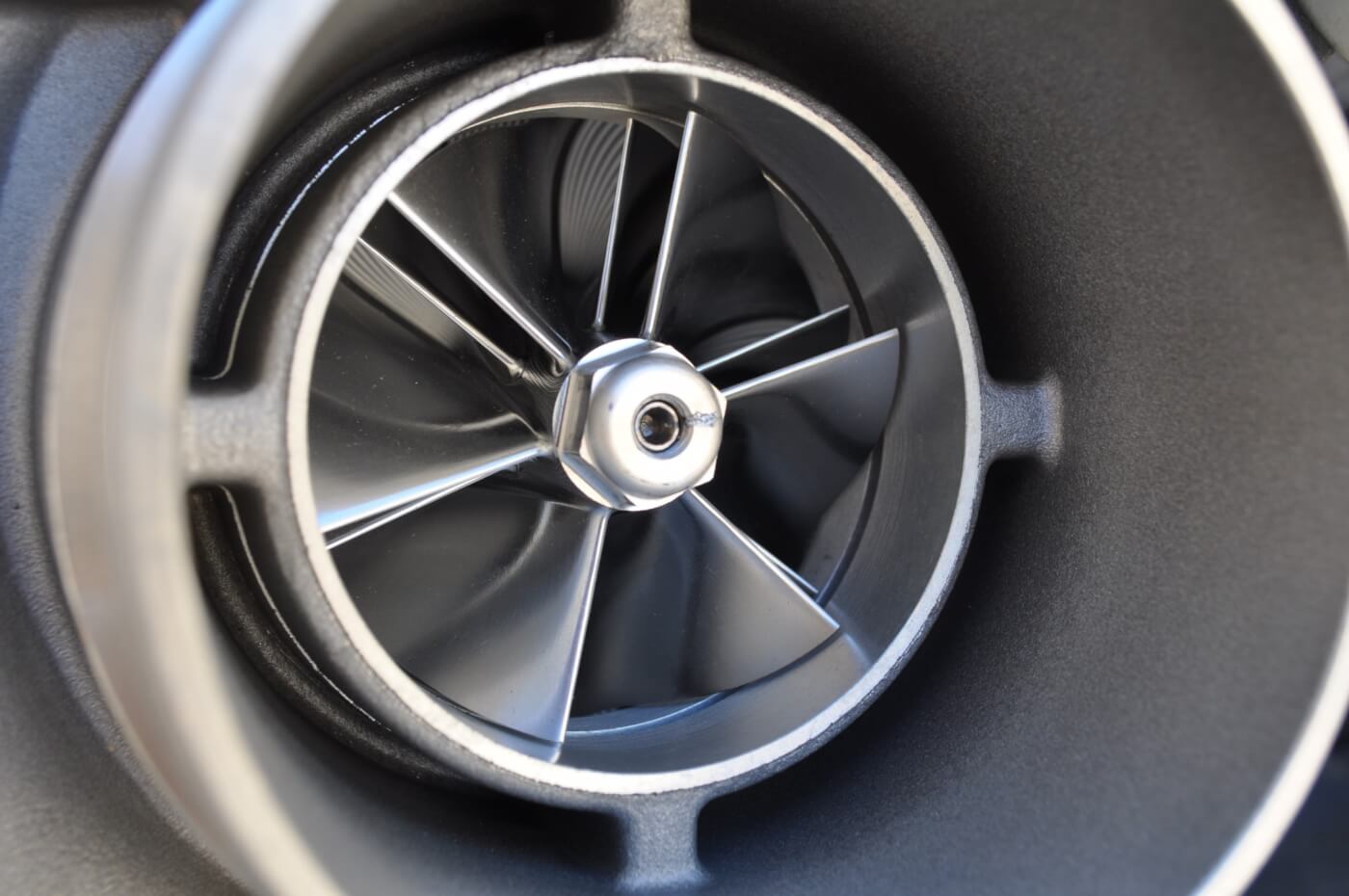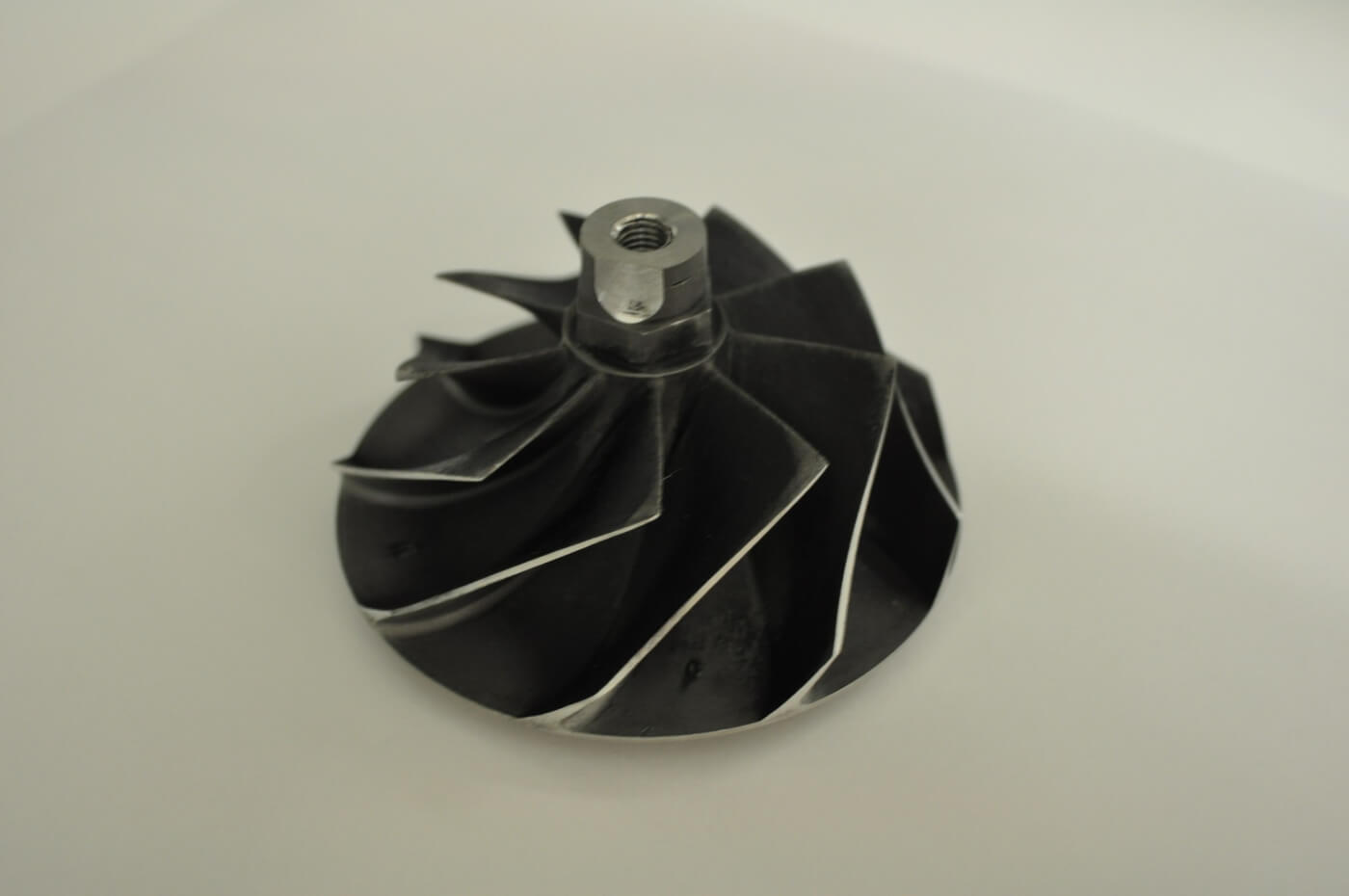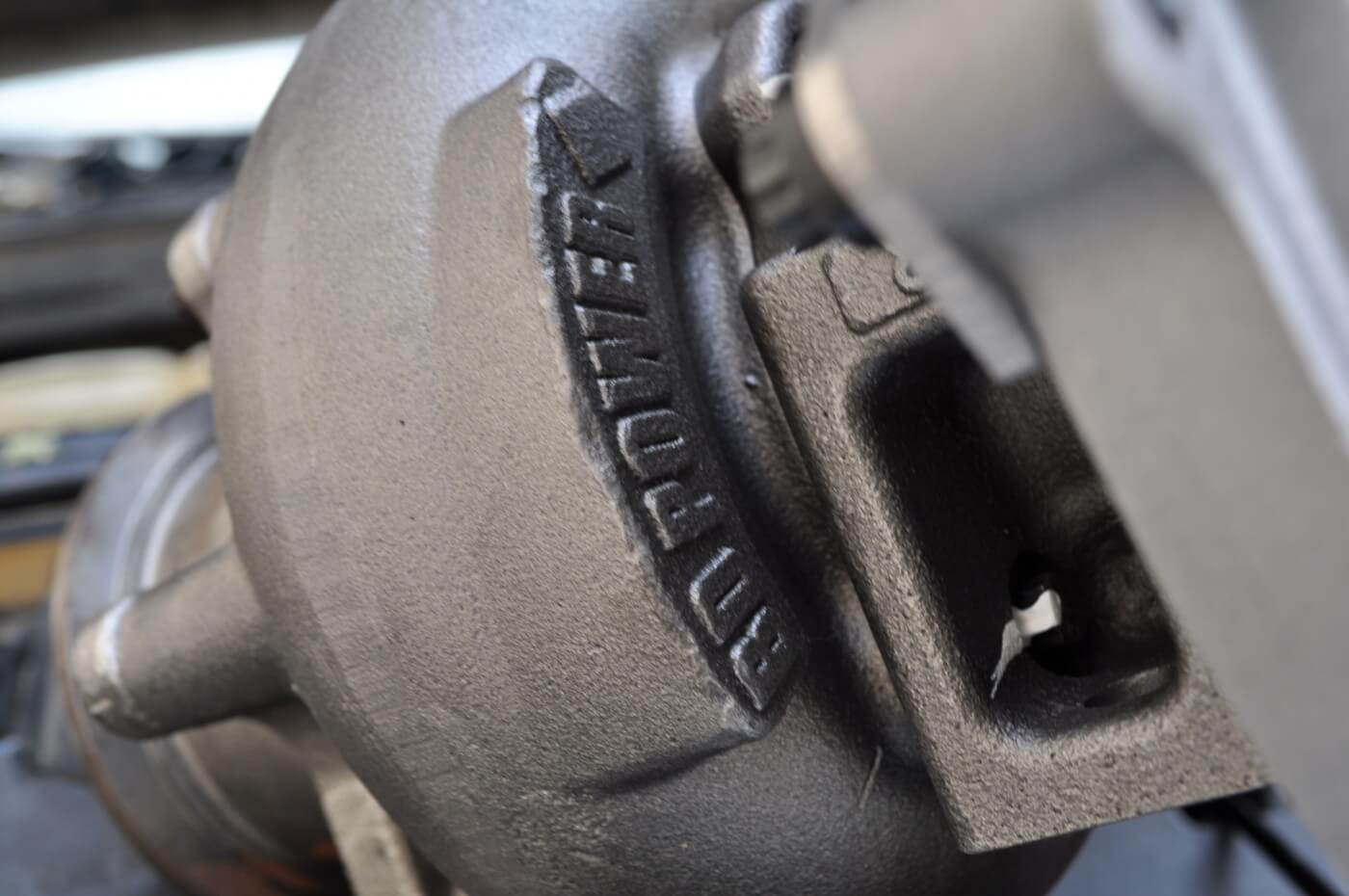 UNEXPECTED UPGRADE
Adding this turbo to this particular 7.3L has been on the list of modifications for quite some time but two days before leaving for the SEMA show we heard a "chirp" from under the hood while passing a semi-truck. Upon further inspection the factory installed GT38 had failed and the compressor wheel was rubbing on the compressor housing. With roughly a quarter-inch of play from the rotating mass, our hands were forced. Time for that new turbo we'd always wanted!
BD's charger features a 33 percent larger than stock, 66/88mm 12-blade compressor wheel.
We called up BD and had them overnight us a Turbo Thruster II. As soon as it hit the front door we headed down to our local truck shop, Pick-Up Parts in Mission Viejo, California, and started tearing apart the 2001 Power Stroke. It was a crazy rush to get it done and we made it with just enough time to load the truck and leave for the SEMA show. DW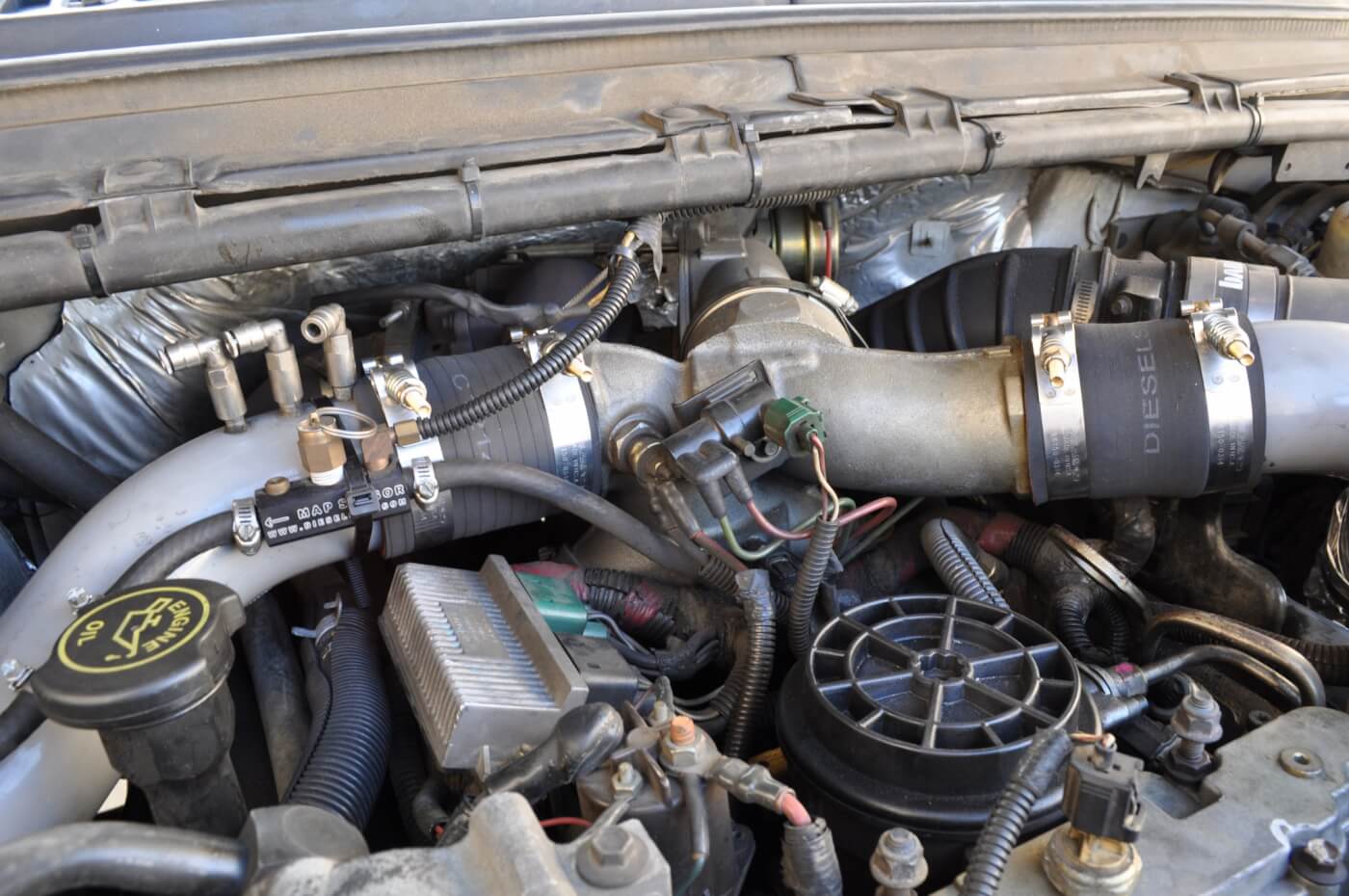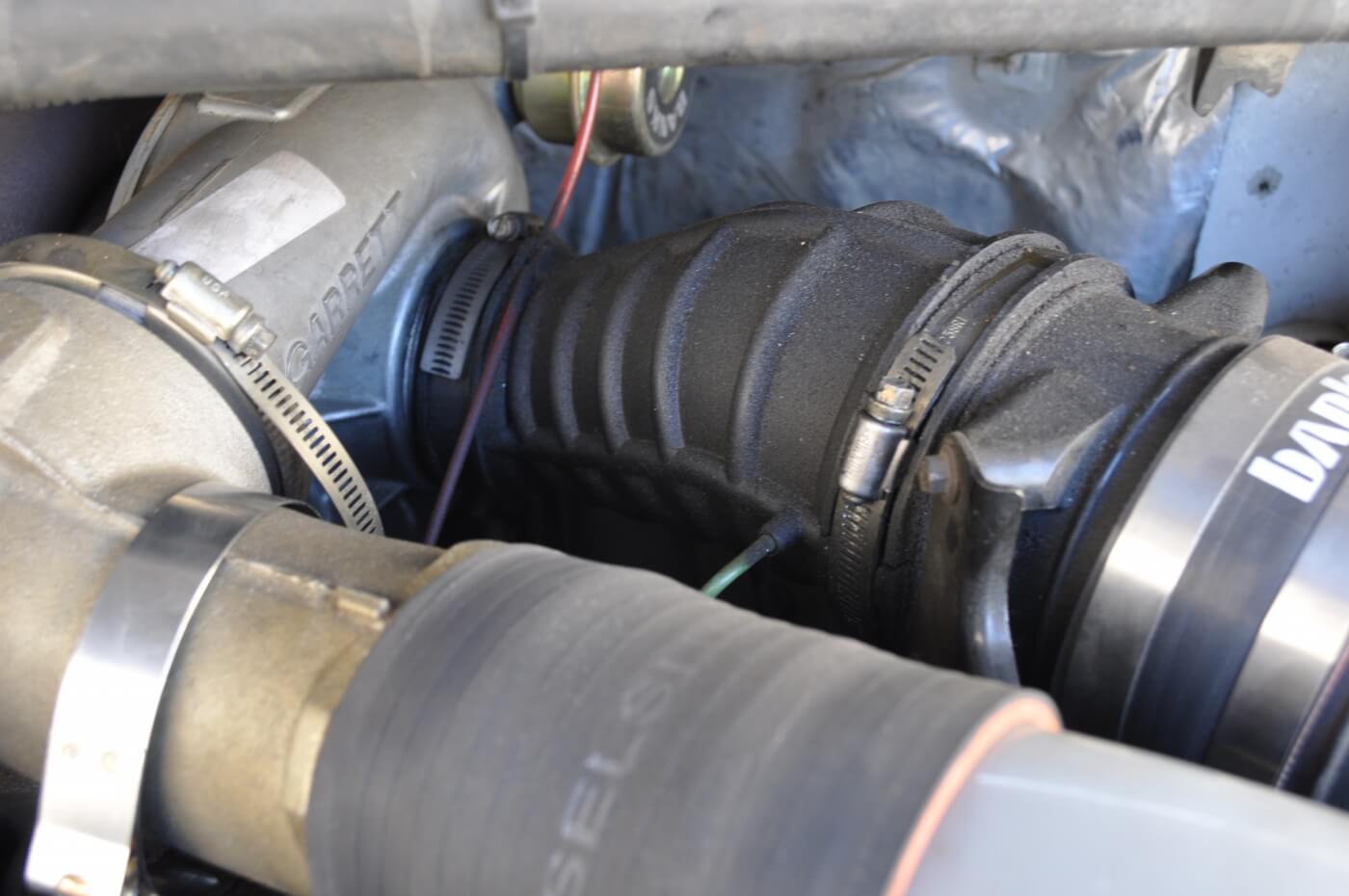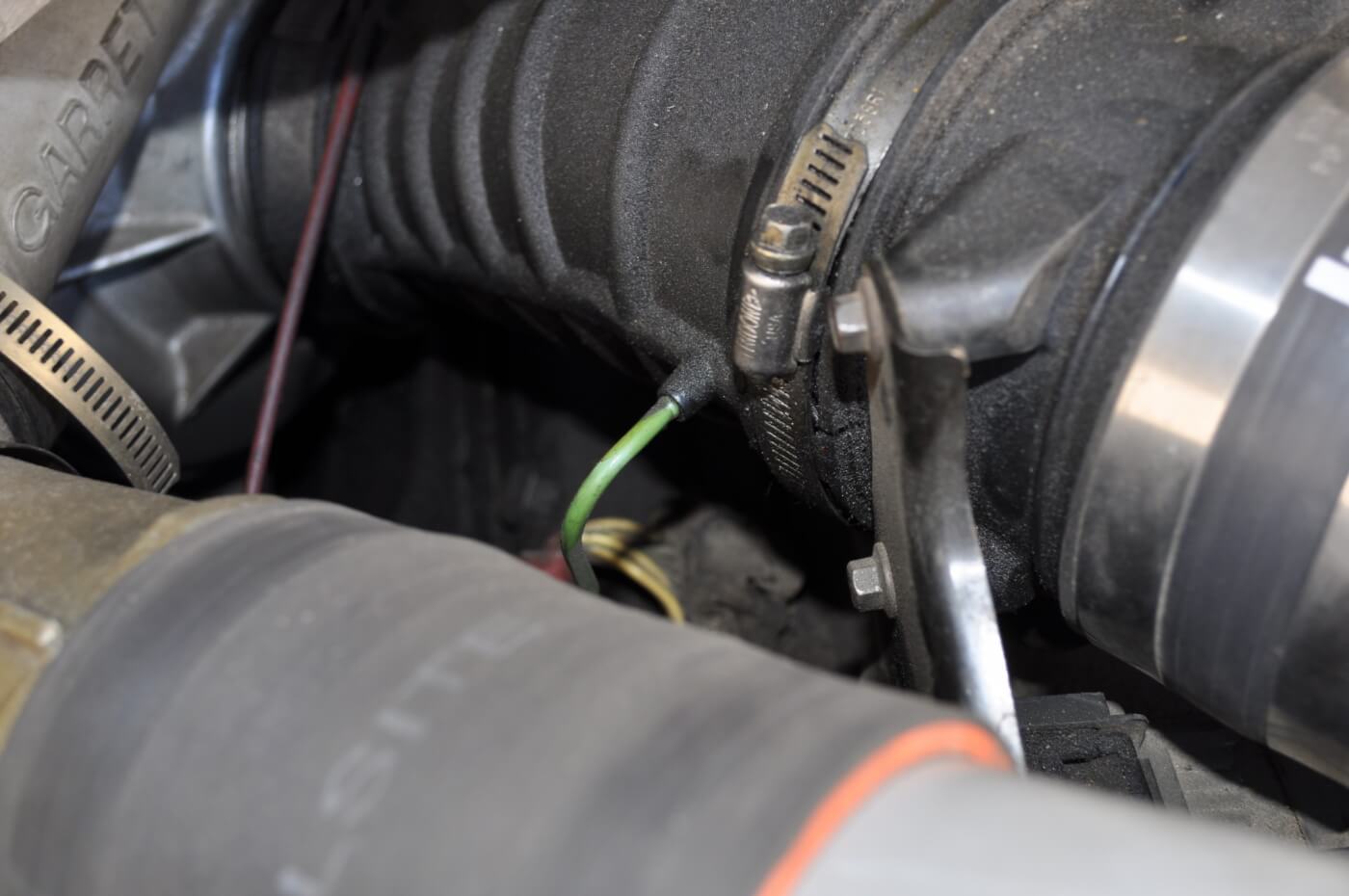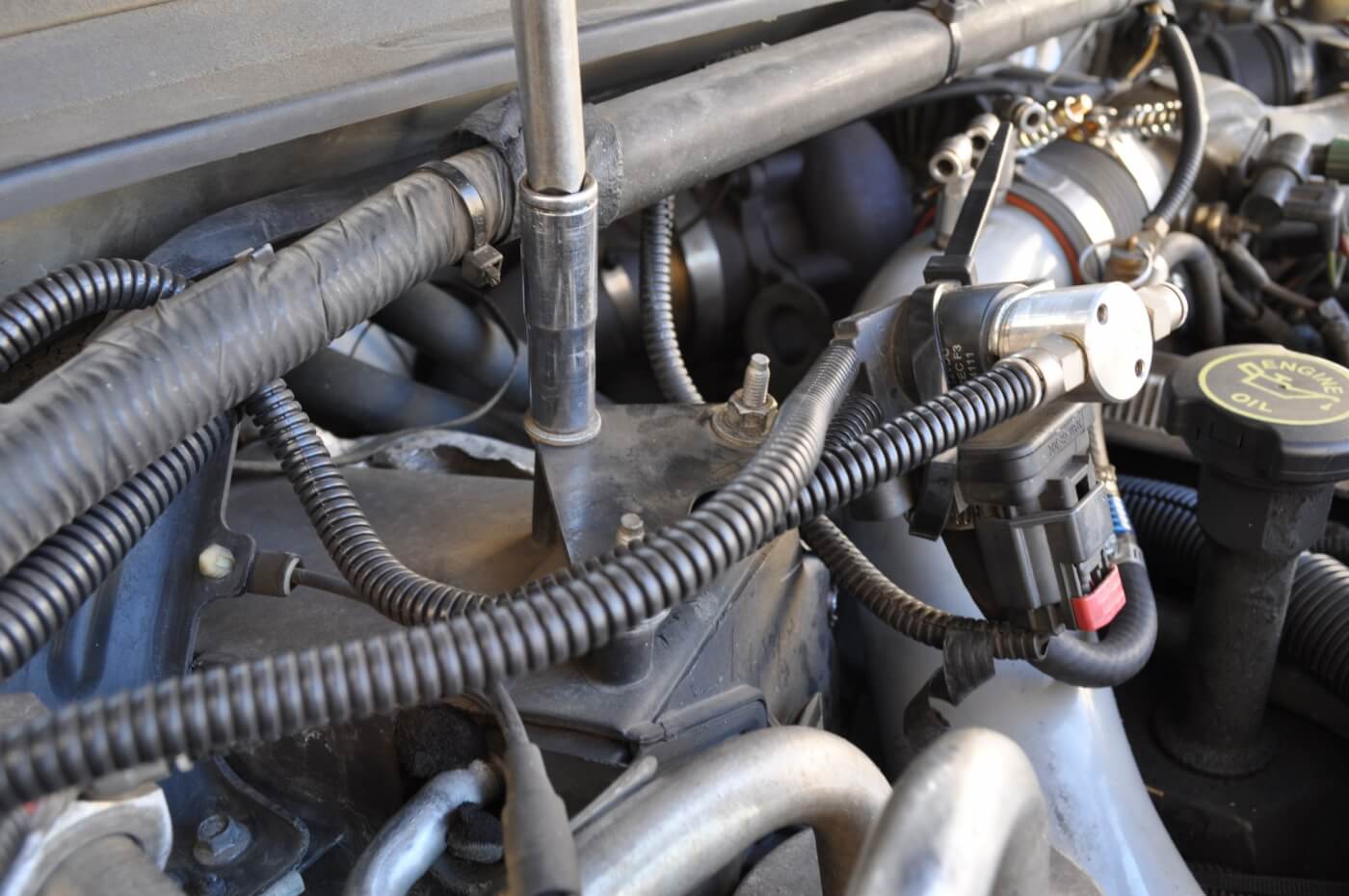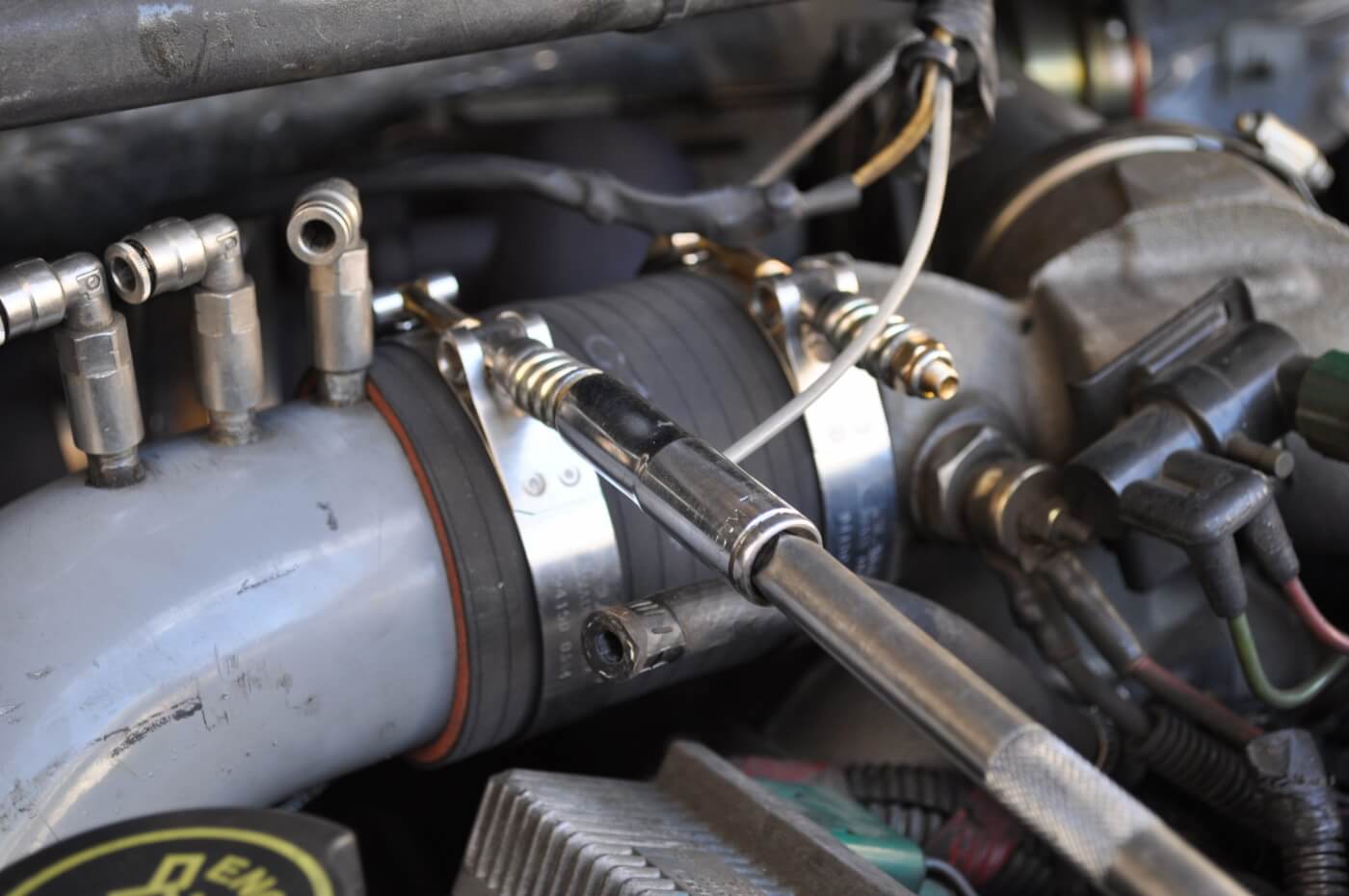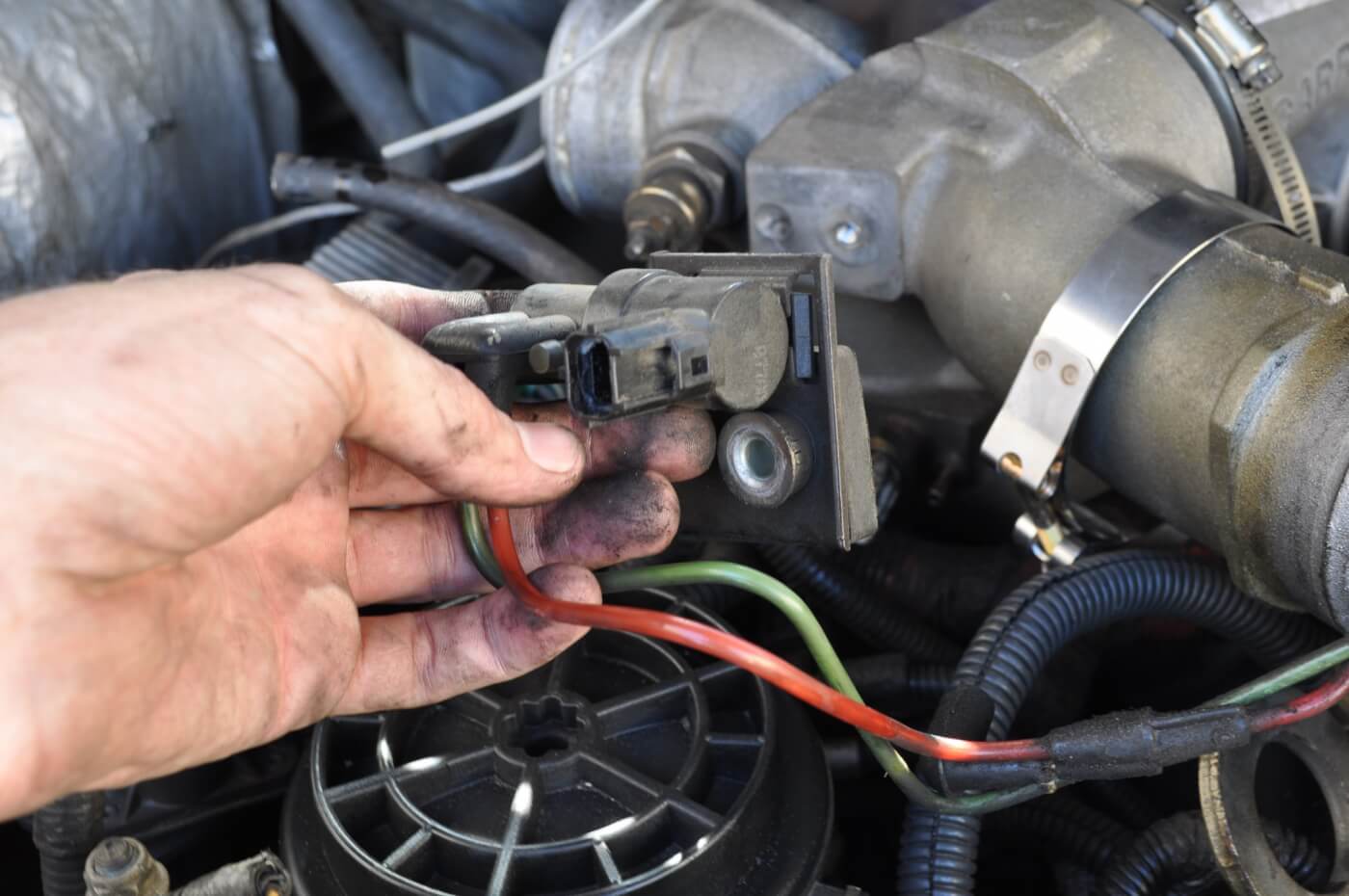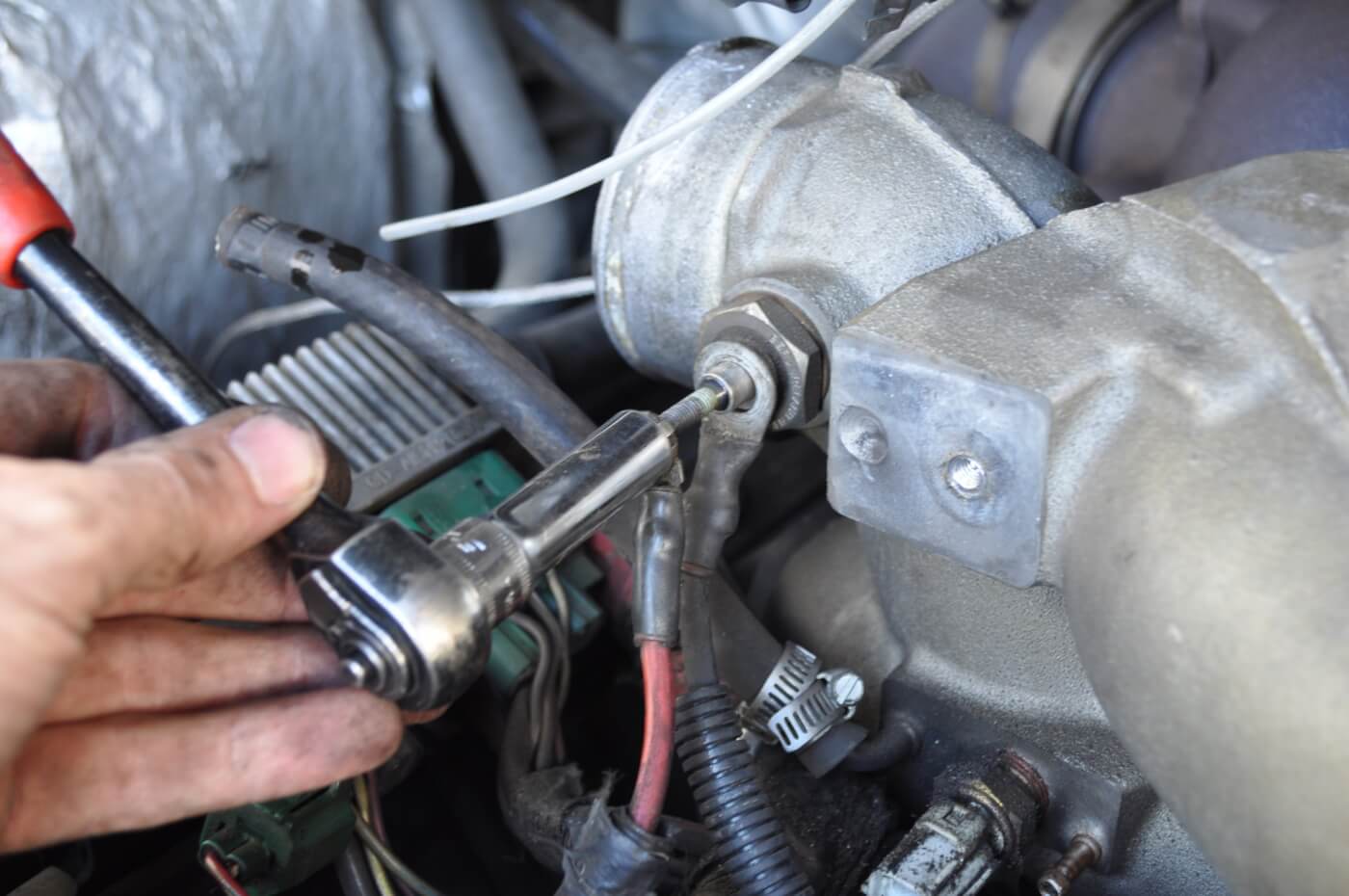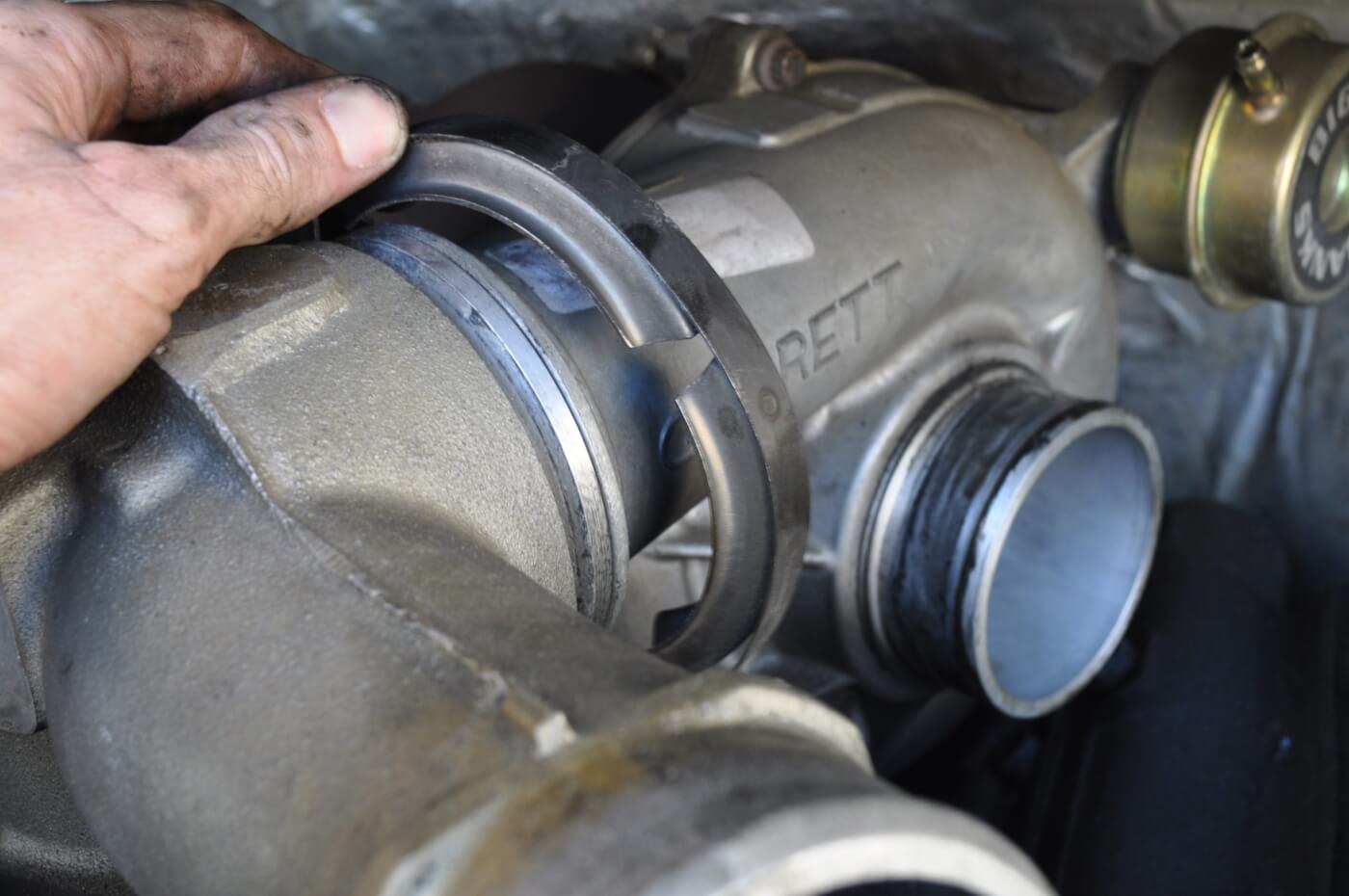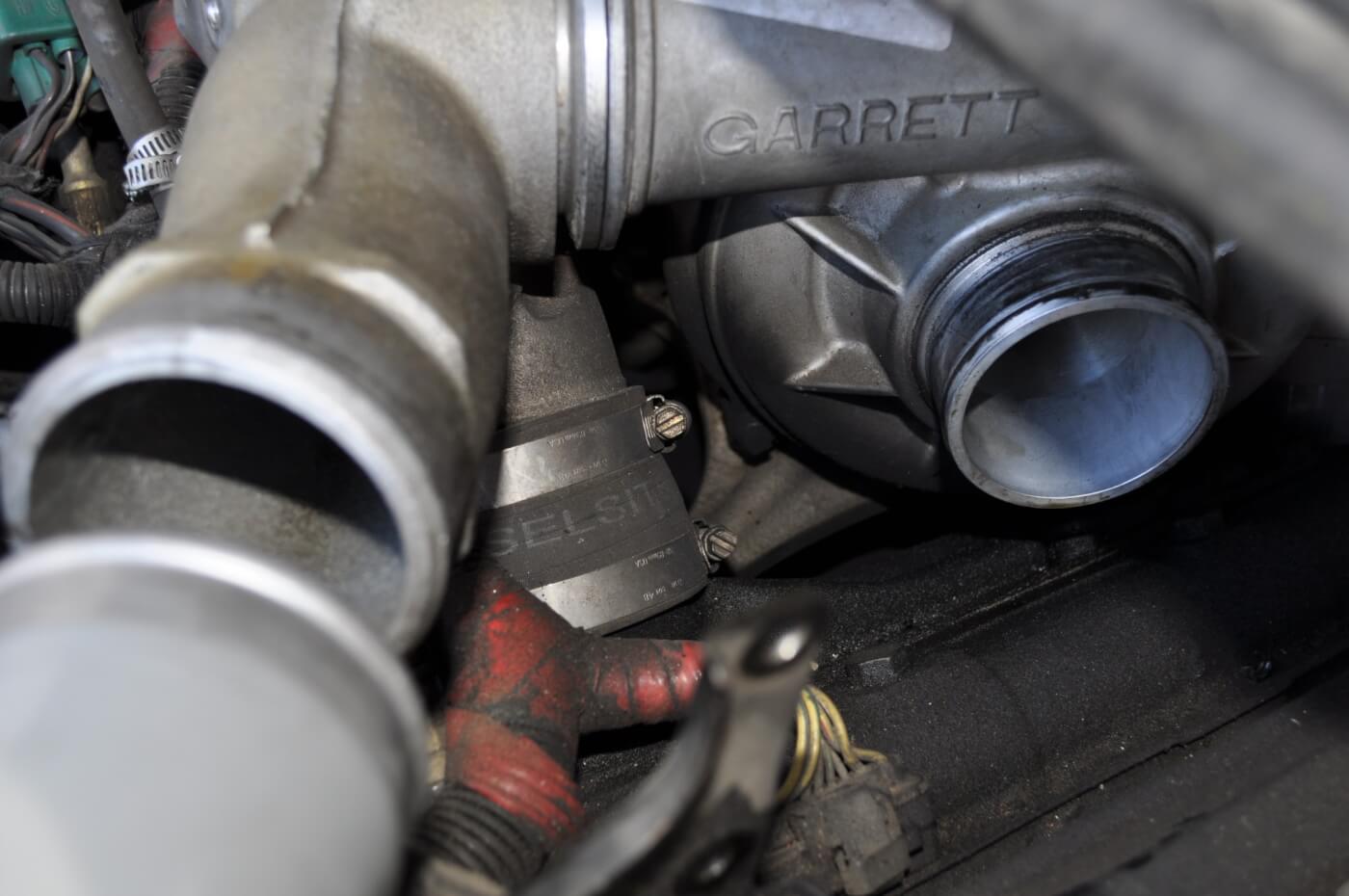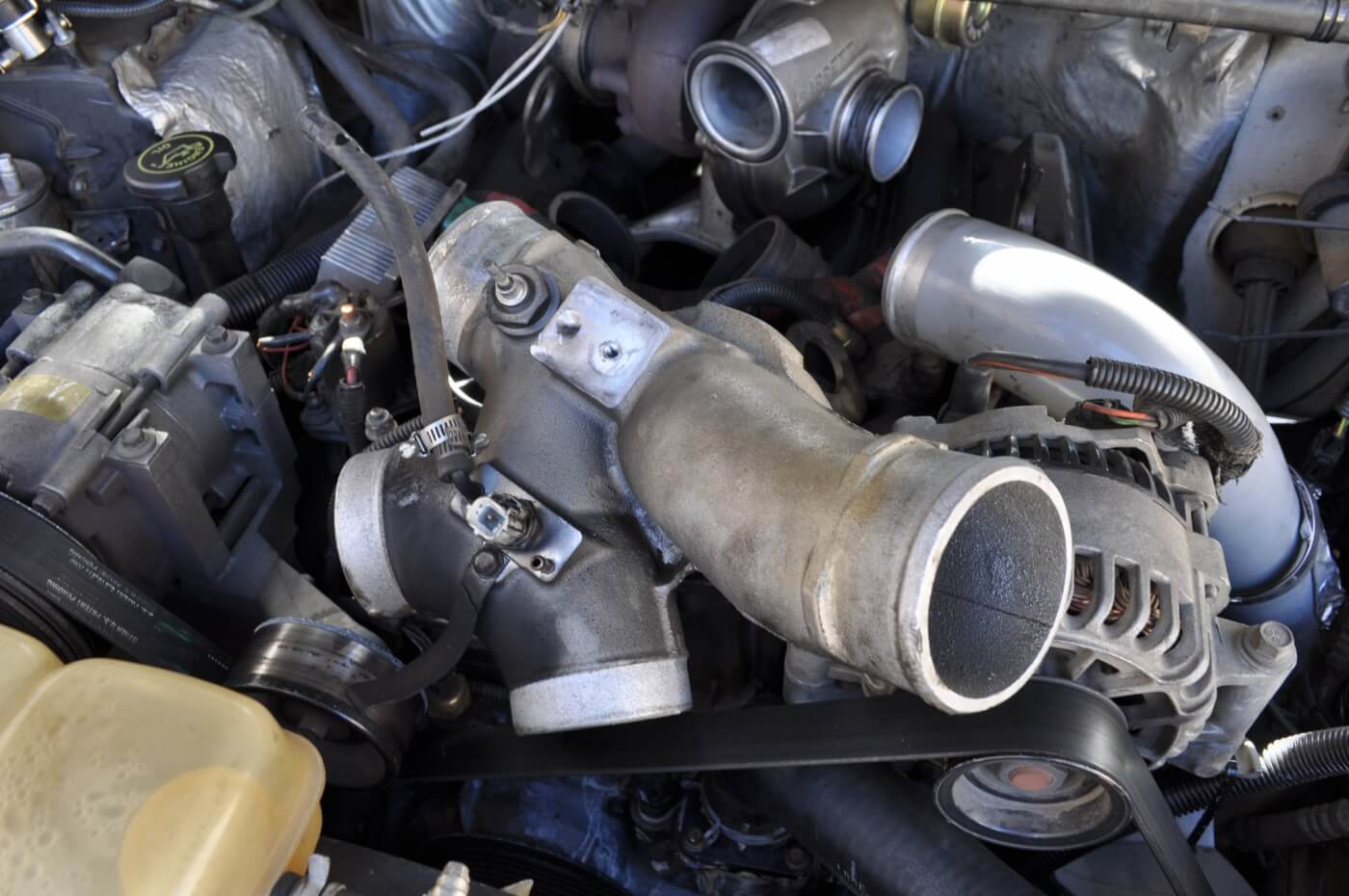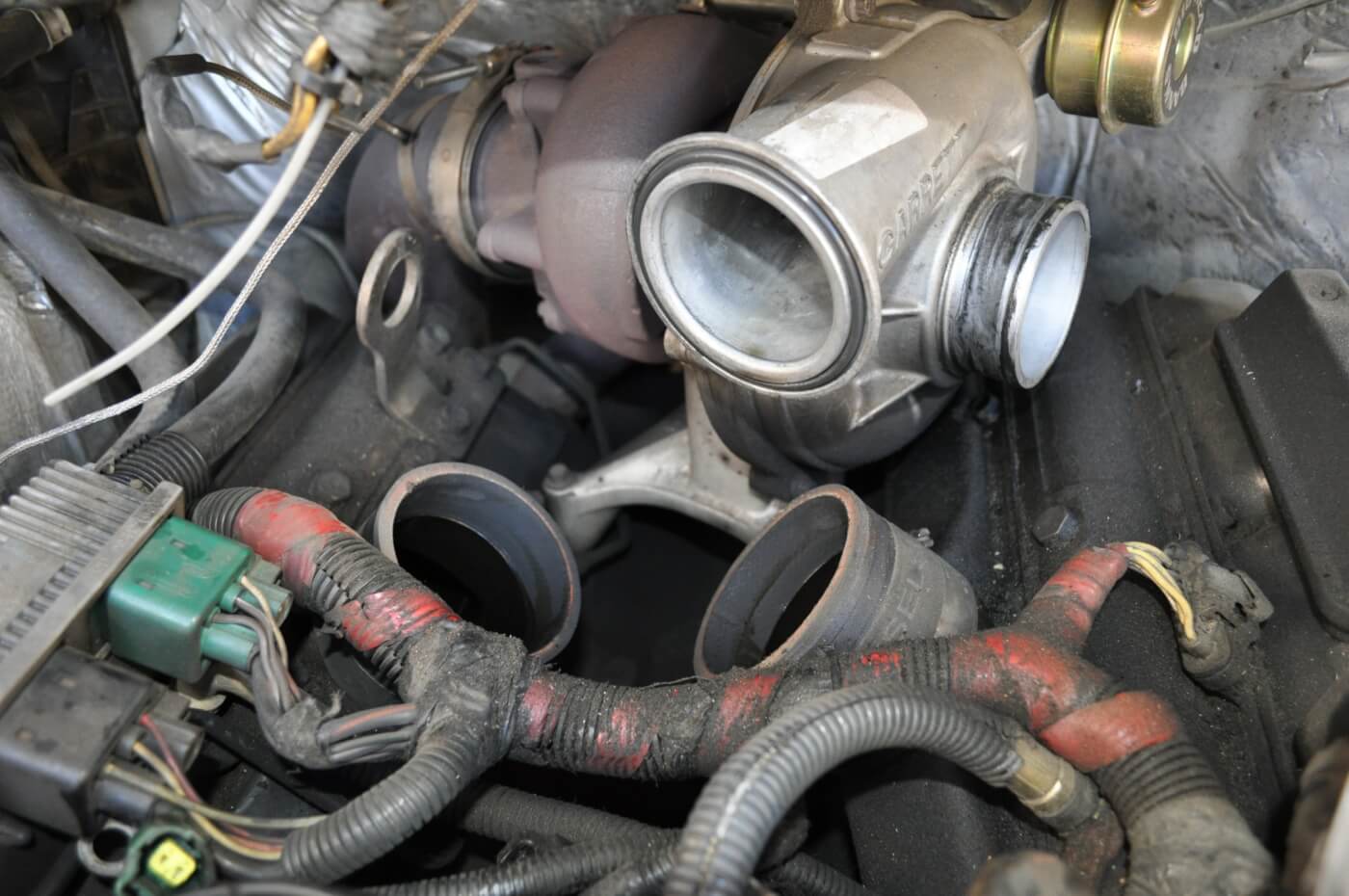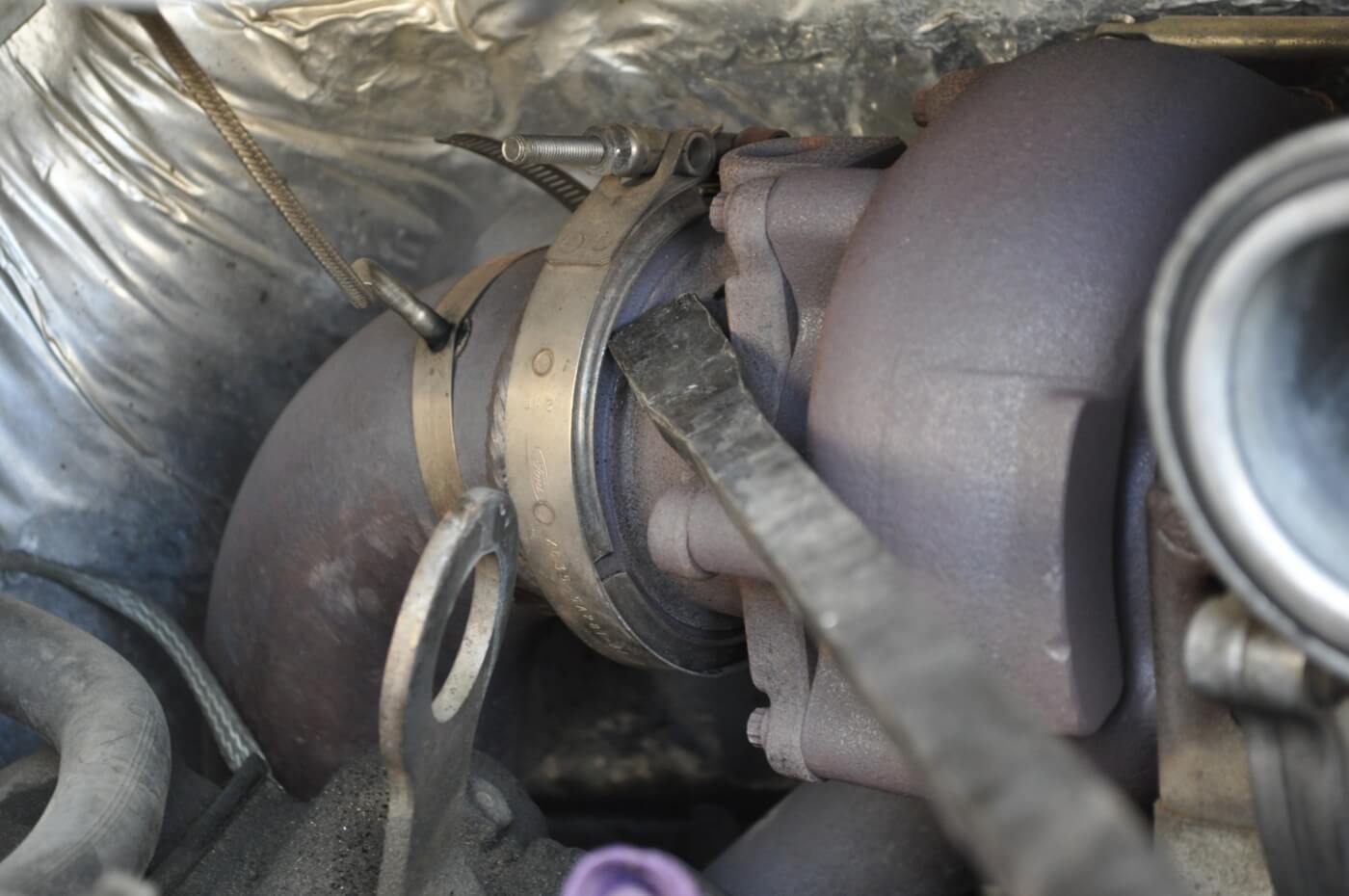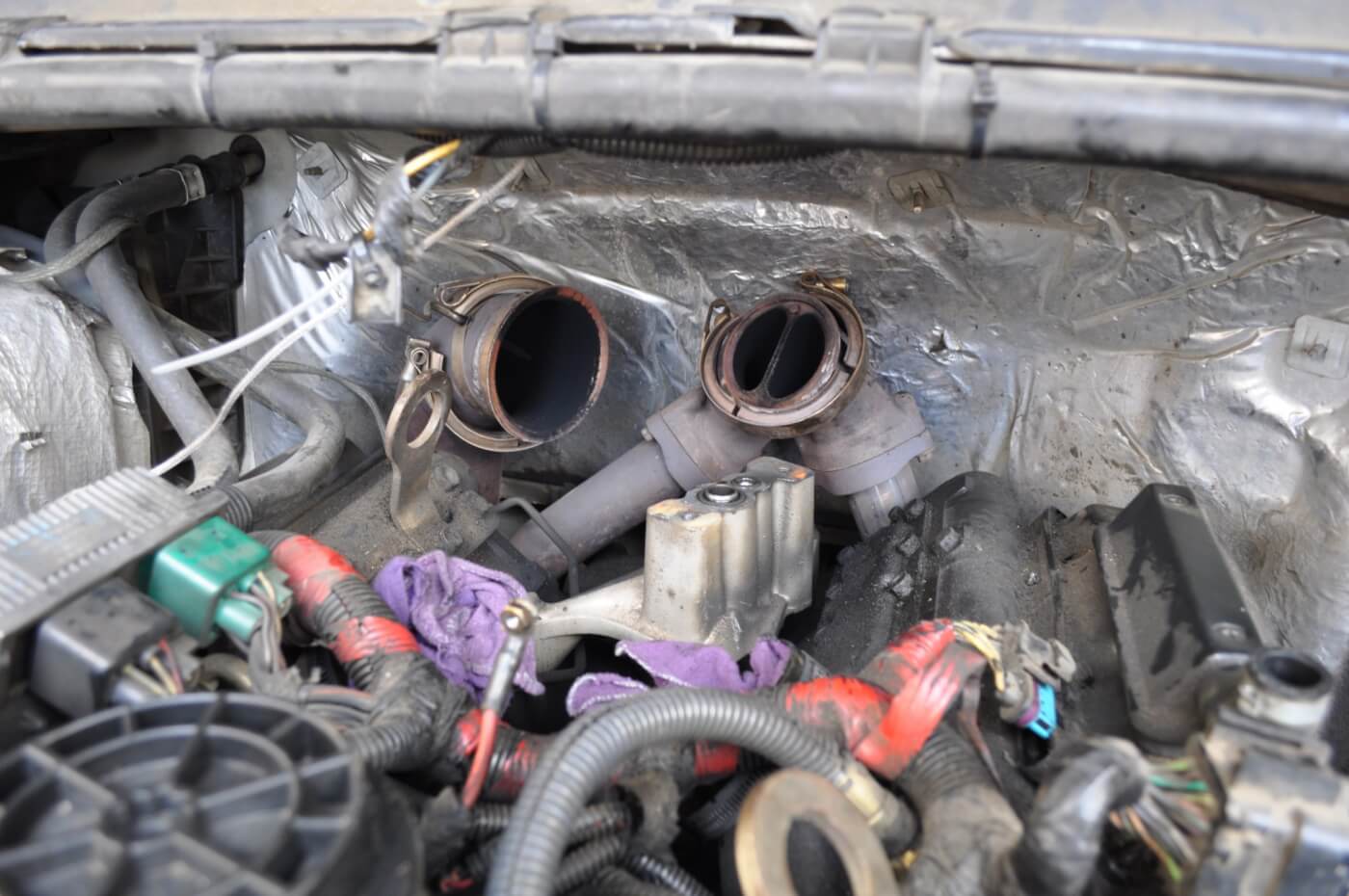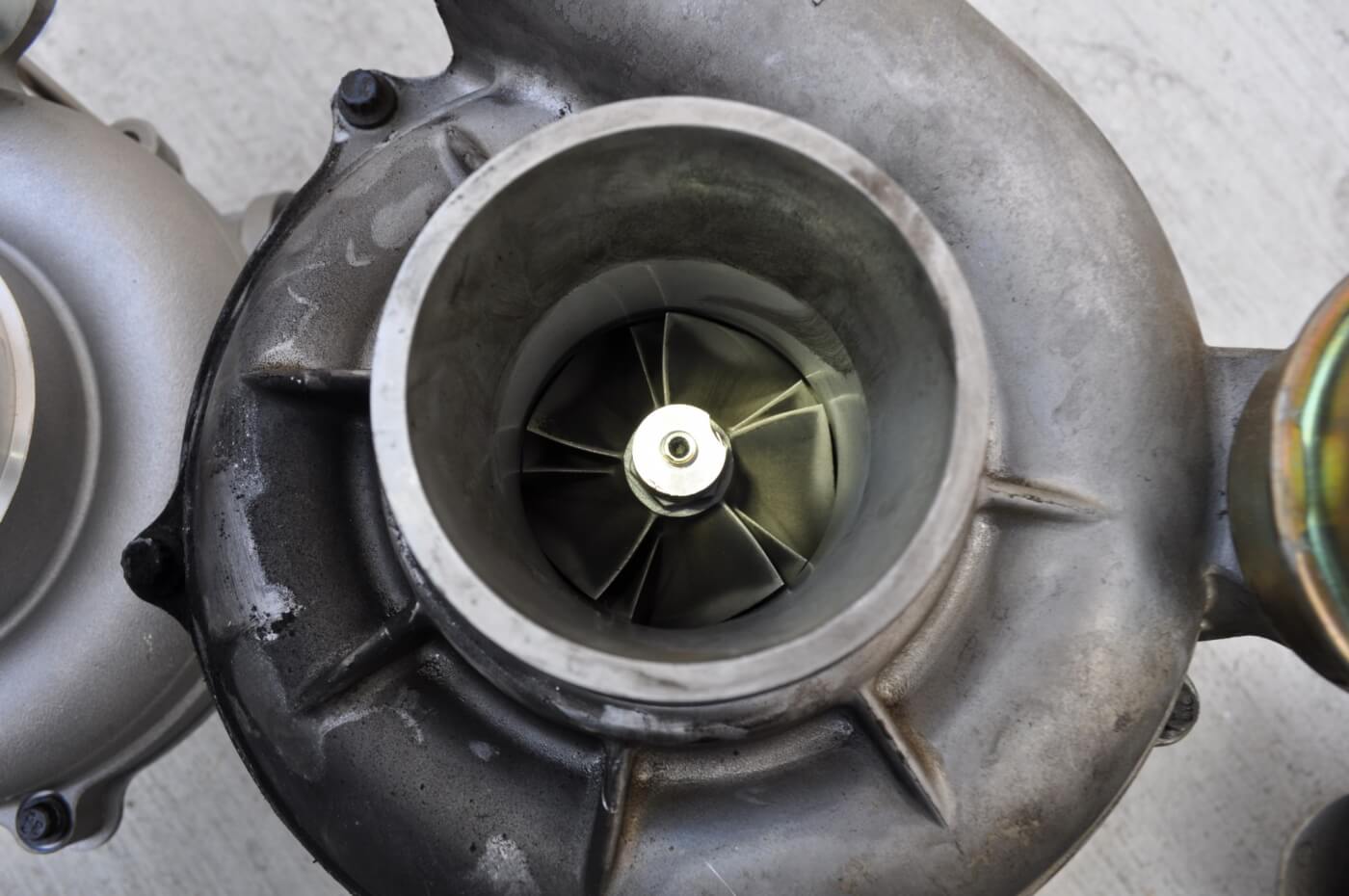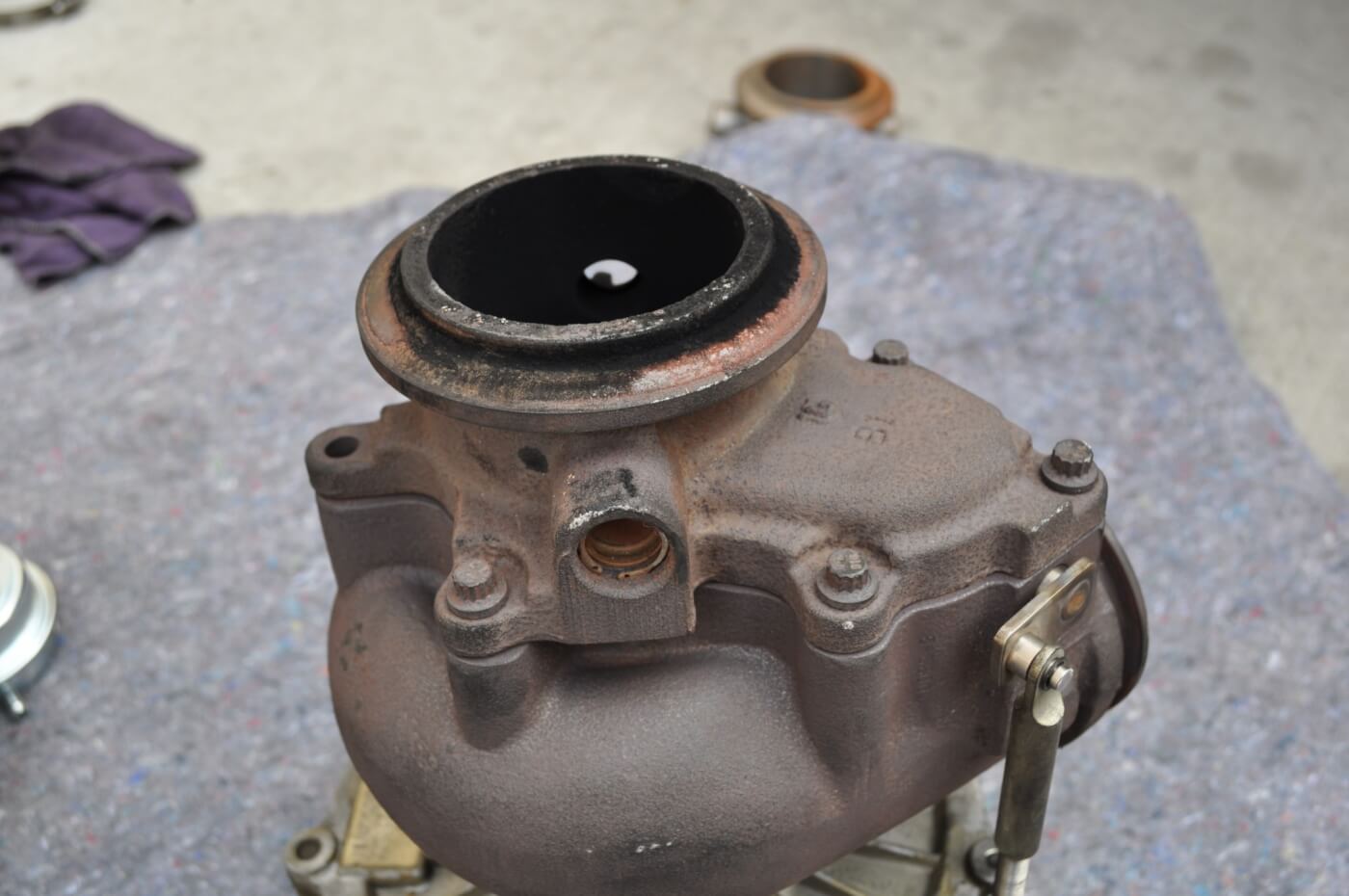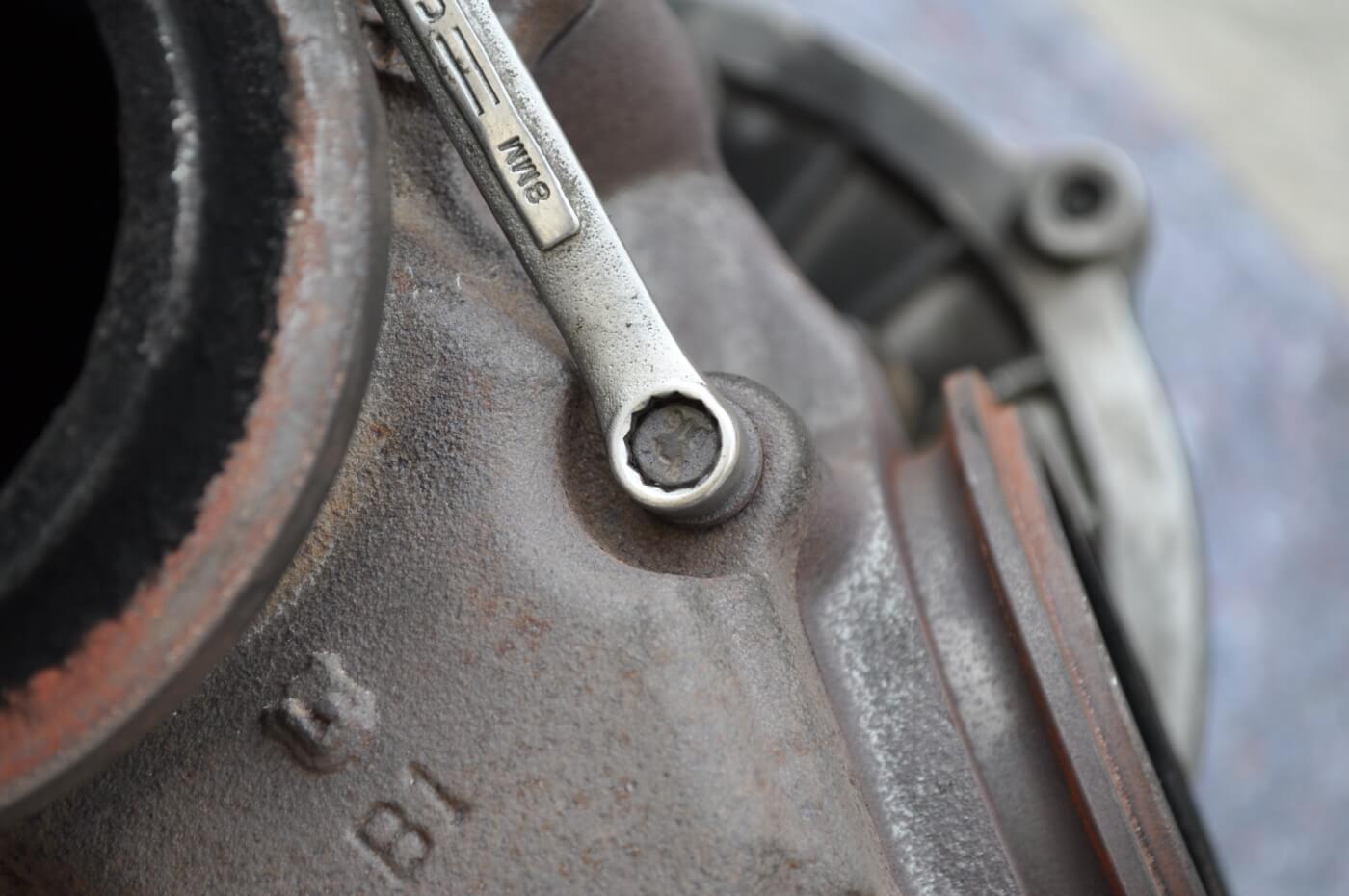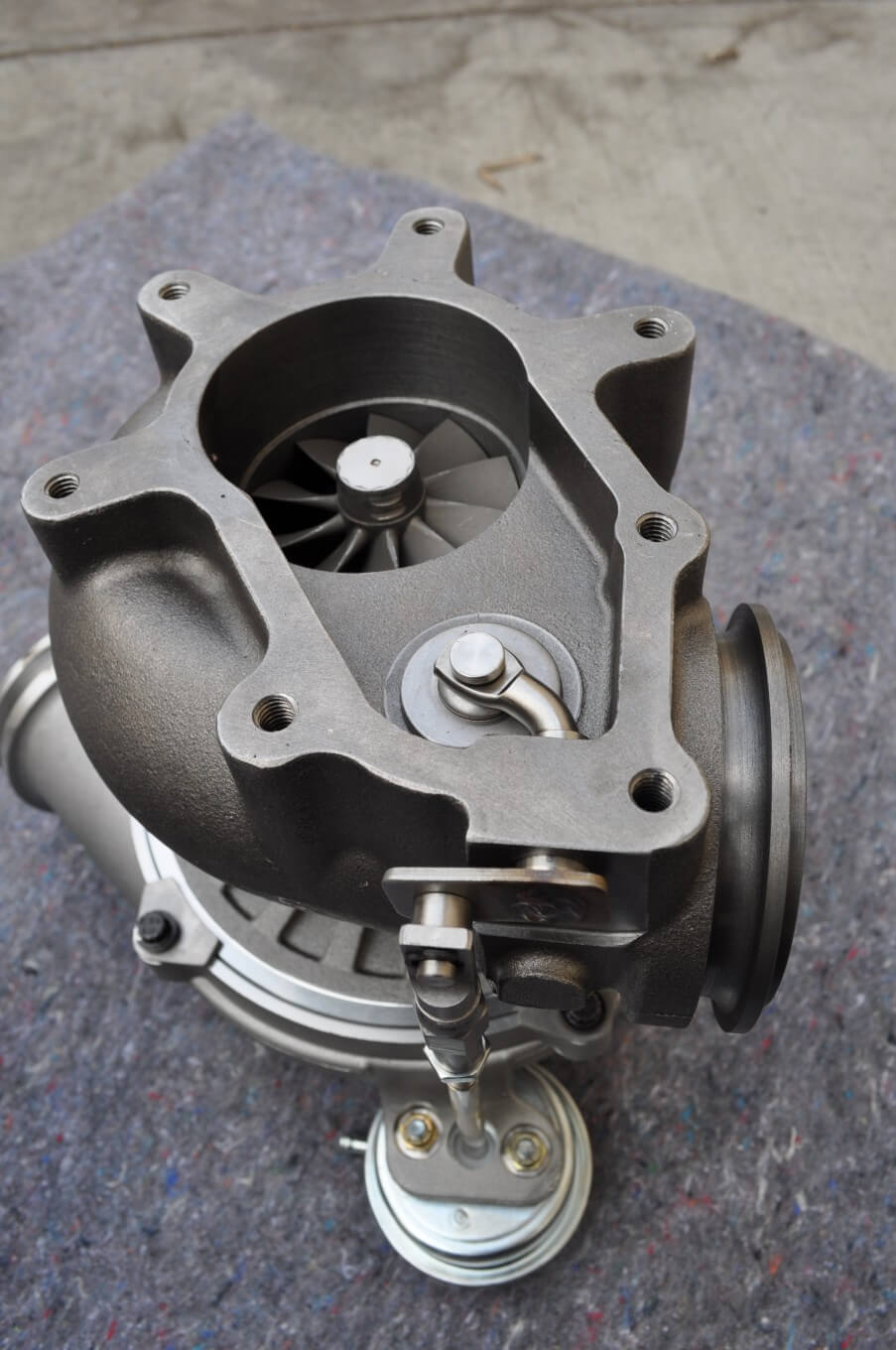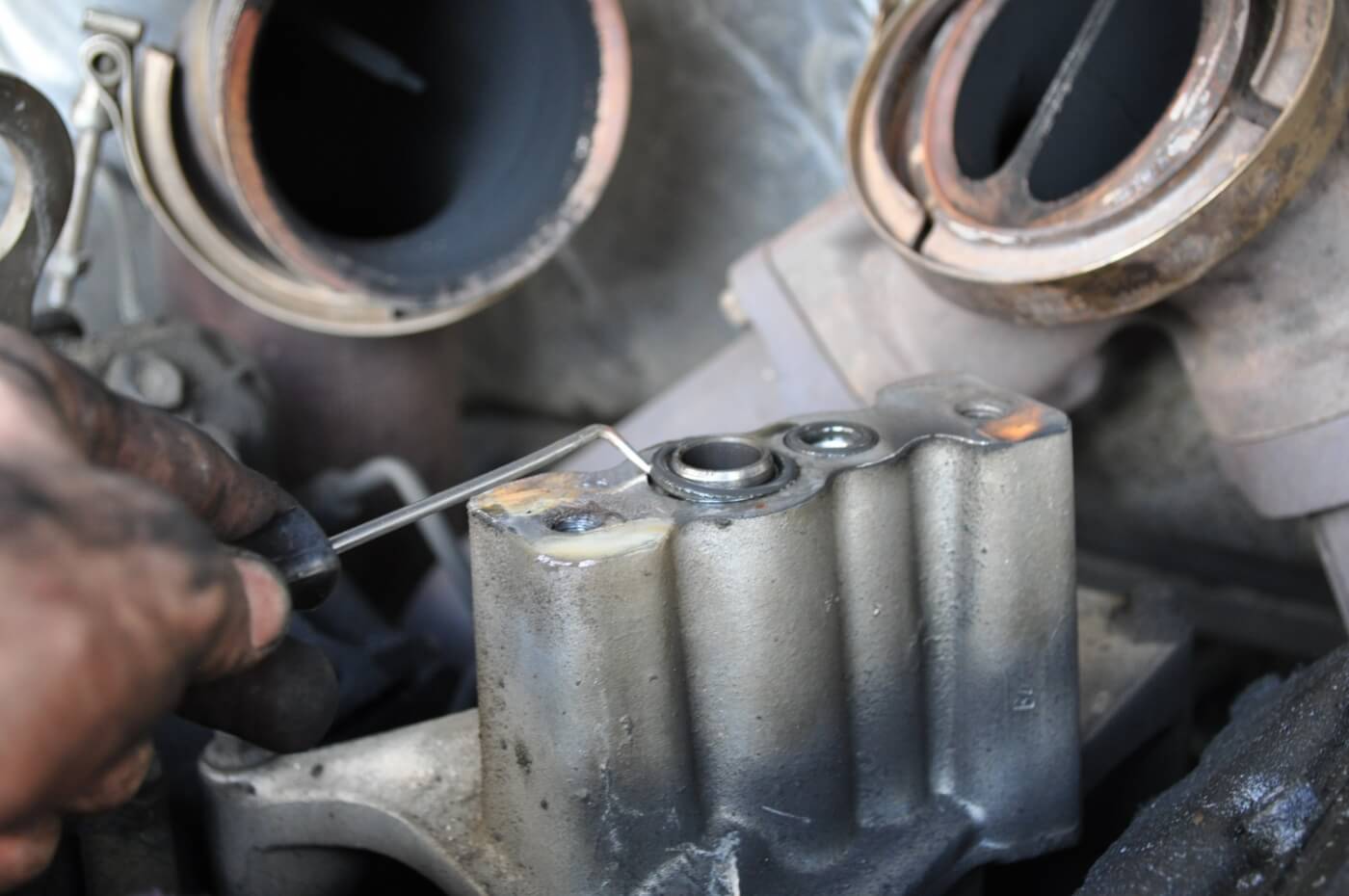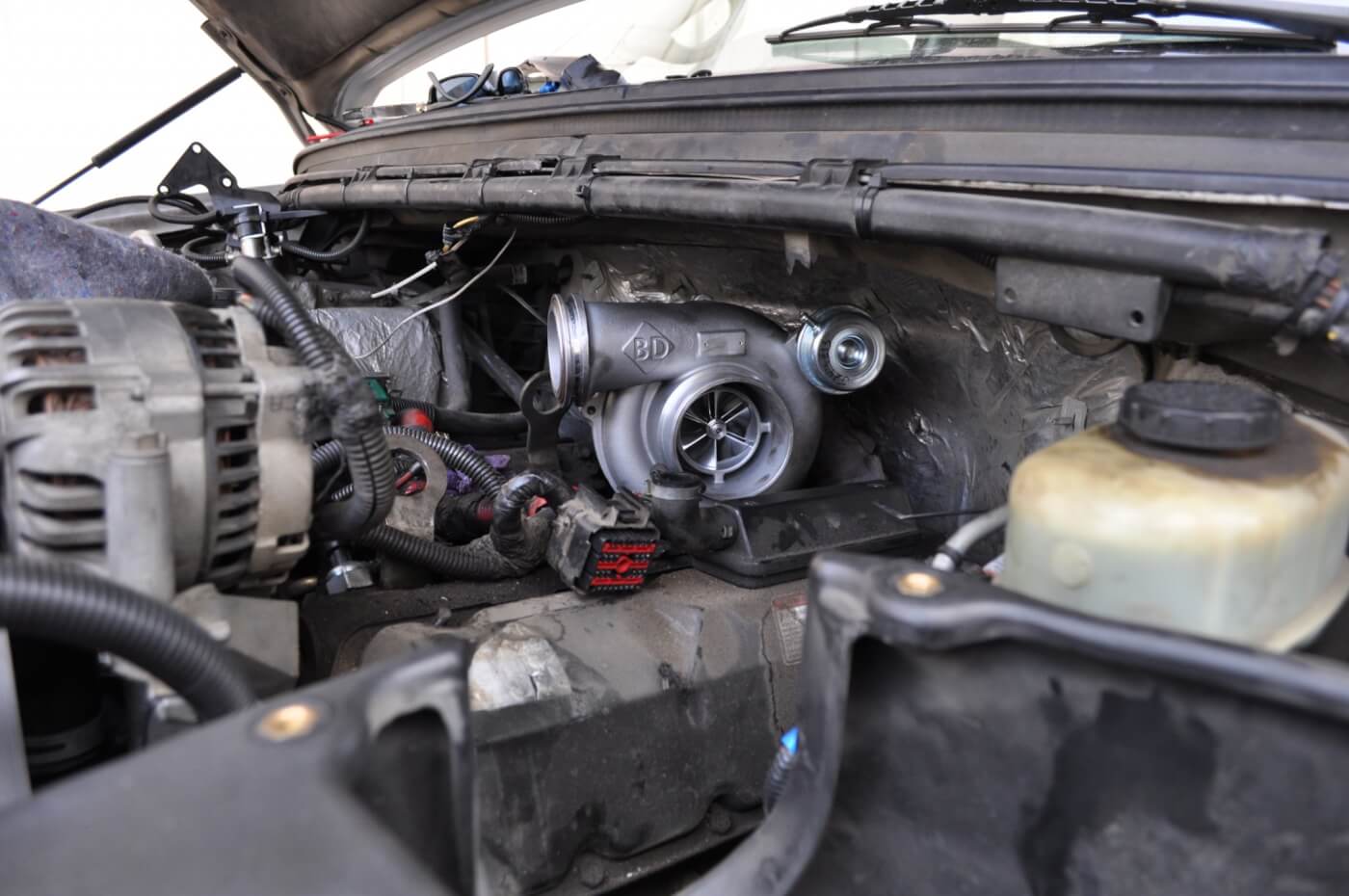 Results:
The maiden voyage went off without any problems. This turbo took a bit more drive pressure to spool, which was expected. First of all it's a bigger unit, but the reduced spool time is mainly due to the looser exhaust housing AR compared to the one on our stock turbo. But once it spool's and is producing boost the truck accelerates hard. From 2,000 rpm and up the engine really comes alive. Under low rpm, heavy load there is zero compressor surge, and not once did we hear the wastegate bleed off drive pressure (reducing turbo efficiency and boost) as the stock one had on a regular basis.
We're impressed with this turbocharger so far but we'll be beating on this turbo over the next year to give it a good, hard test. Just another step done in the 500rwhp goal direction for our 7.3L Power Stroke. Next issue we'll be throwing some 238/80 injectors, valve springs, studs, and push rods at her. Dyno testing will be happening as well. Stay tuned.
SOURCES:
BD Diesel Performance
800.887.5030
Pick-Up Parts of Mission Viejo