1958 INTERNATIONAL W-450D
In 1958, International Harvester heralded a big update of its tractor line with the new, restyled hundred series. While there were major advancements in all areas, this evolution was one step forward and two steps back. Arch-nemesis John Deere was also poised for a makeover and when the new six-cylinder IH tractors began having final drive failures in job lots, "Big Green" was able to knock IH off its top-dog sales pedestal.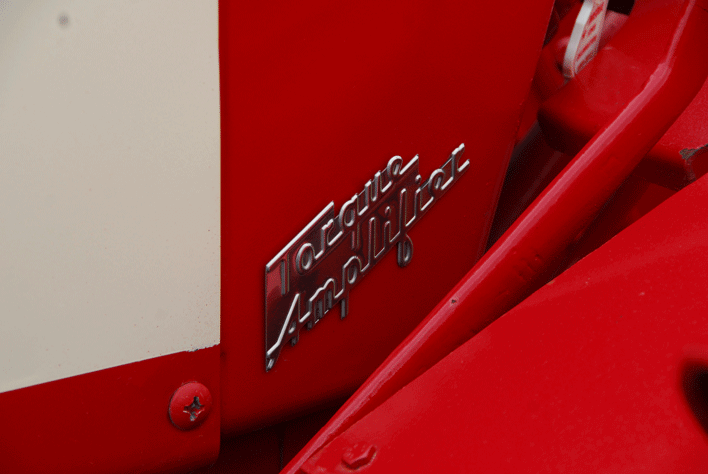 Among all the new gear that was introduced in '58, some of the old workhorses were still available. Among them was the International W-450. This was a legacy member of IH's fixed-tread tractor lines of the early 1950s that started as the W-6 in 1952, became the W-400 in 1955, and was upgraded to the W-450 in 1957, with more power and a few other improvements. It was heavy and built for tillage in a wheatland-style environment, even though it didn't set the world on fire with its 49 PTO hp. That weight gave it a little extra grunt over its sibling, the Farmall 450 rowcrop, adjustable-tread tractor. The W-450 was built with gasoline, LPG or diesel powerplants.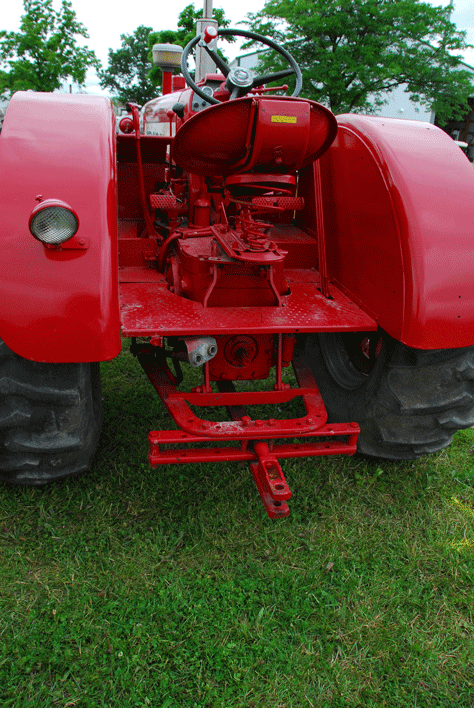 Production of the W-450D started in December of 1956 and continued into April of 1958, with a total of 1,108 units built. It wore the previous generation's old-style clothes and used the venerable D281 gas-start, four-cylinder diesel. This design had debuted in 1941 with the MD and had served International well. It started life as a 247ci engine (3.87×5.25-inch bore and stroke) then bumped to 263 ci by increasing the bore to 4 inches. A power upgrade came in '57 by bumping the bore up another 1/8-inch and increasing the displacement to 281 ci. The result was a jump from 55 flywheel hp at 1,800 rpm to 60 hp at 1,800 rpm, and a boost in torque from 188 lb-ft to 201, both at 1,100 rpm. The tractor engines were run at lower rpm than 1,800; in the case of the W-450D, it was rated at 1,450 rpm and produced around 50 flywheel hp at that speed. Torque was about the same between the industrial/stationary engines and the ag units.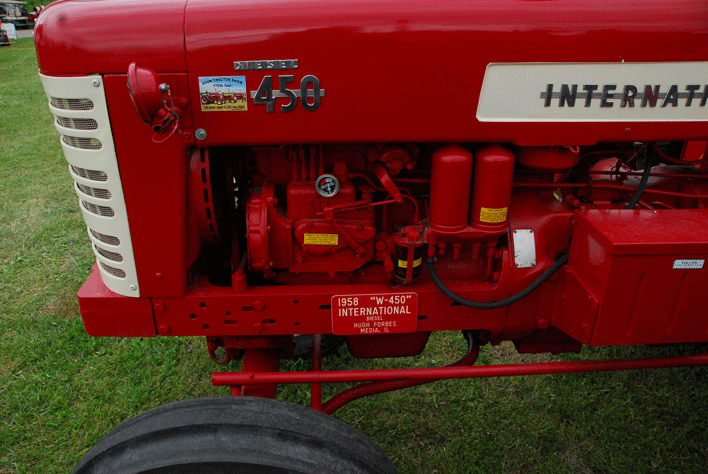 The W-450 had a 5-speed transmission and many of them used IH's new Torque Amplifier (TA). This device allowed clutchless shifting between a high and a low range that split the gears. Most W-450s were ordered with it, certainly the ones intended for farm use. The W-450 used for commercial or industrial use were most commonly seen without it. These tractors also had a standard hydraulic system.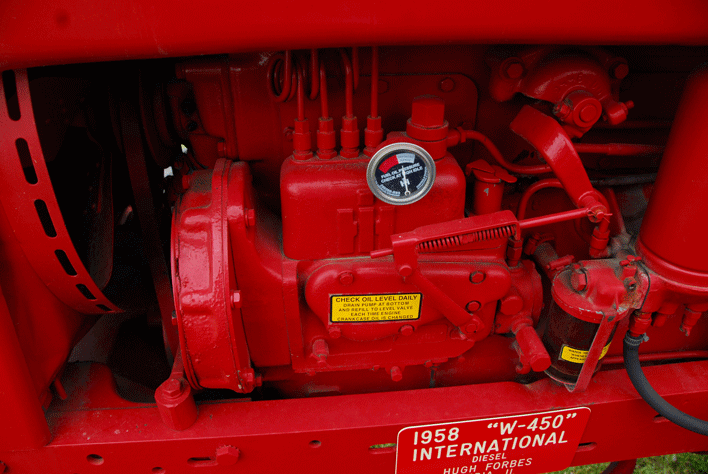 By this time, IH had dropped the McCormick-Deering or McCormick labels. The standard fixed-tread W-450 tractor wore an "International" nameplate, while the rowcrop, adjustable tread (or tricycle) Farmall 450 wore a "Farmall" Badge. The W-450 had a big brother in the 650 model, with a 350ci four-cylinder diesel that made 75 hp at the flywheel and about 63 on the drawbar.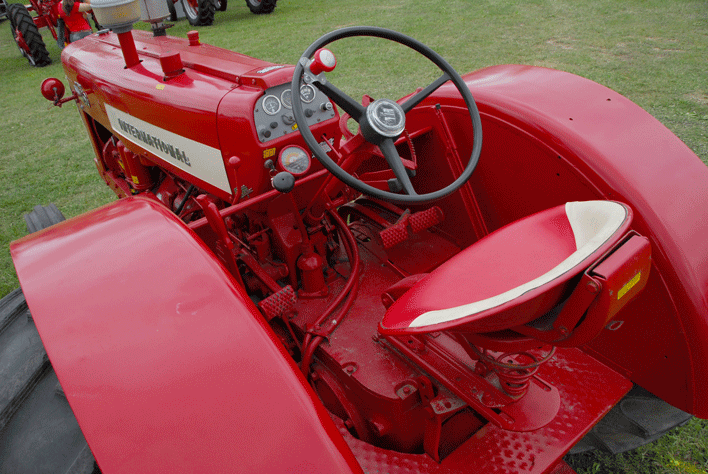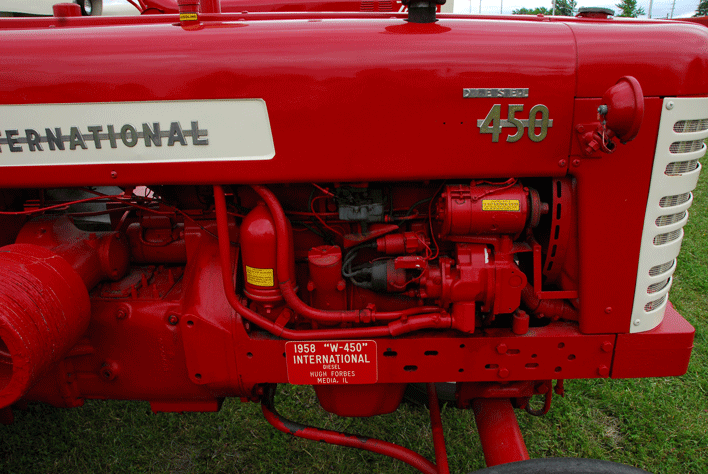 The W-450 was one of the last old-style IH tractors built and collector interest is high, especially since so few were built over such a short time.
RED POWER
ROUNDUP 2017
www.ihccia.net