ALL THE HORSEPOWERS
WAGLER'S ALL BILLET COMPETITION DURAMAX DX500
Wagler Competition Products' (WCP) DX500 is the  first-ever all billet Duramax engine. It was designed and machined in-house by Wagler Competition Products specifically to meet the extreme power demands of top level diesel competition. The 500 cubic inch DX500 utilizes the best components and technology available in the racing industry. Check back next month where we'll have a full in depth look at Wagler's DX500 right here in Diesel World.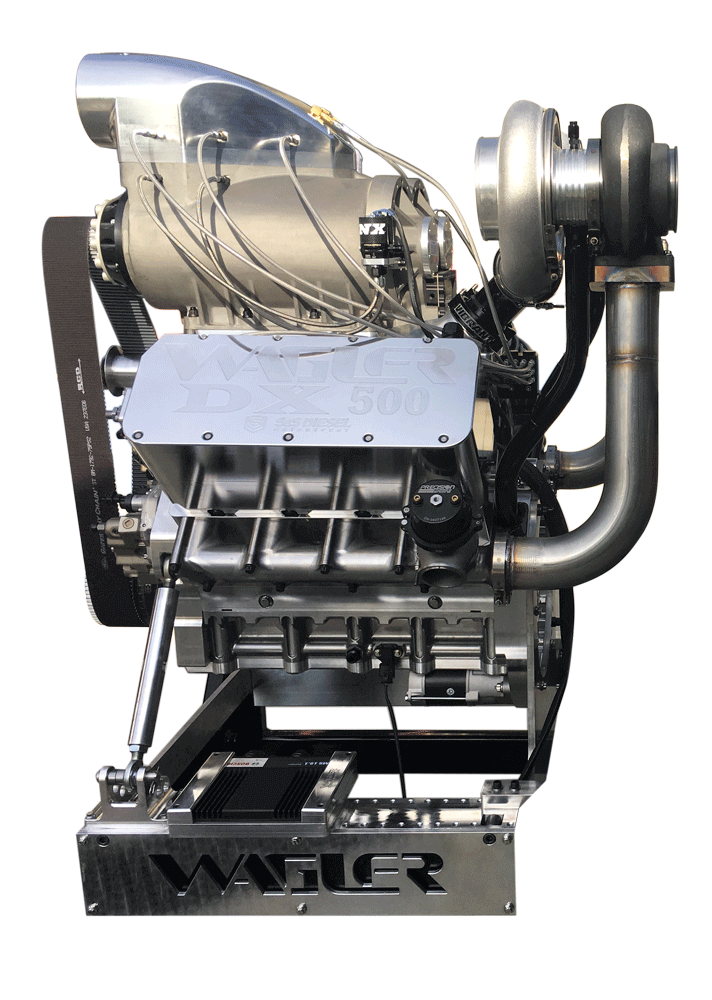 Wagler Competition Products
812.636.0391
WaglerCompetition.com
CUSTOM TUNES
SUPERCHIPS NEW FLASHPAQ F5
The all-new Flashpaq F5 Pro is the handheld device to read stock vehicles files and load custom tuned files built through HP Tuners custom tuning software. With this easy-to-use tool, you can deliver power levels designed specifically for the upgrades you have added to your ride. The user interface has been redesigned with simplicity and functionality in mind so it's now easier than ever to select your custom power level and have instant horsepower gains and drivability improvements.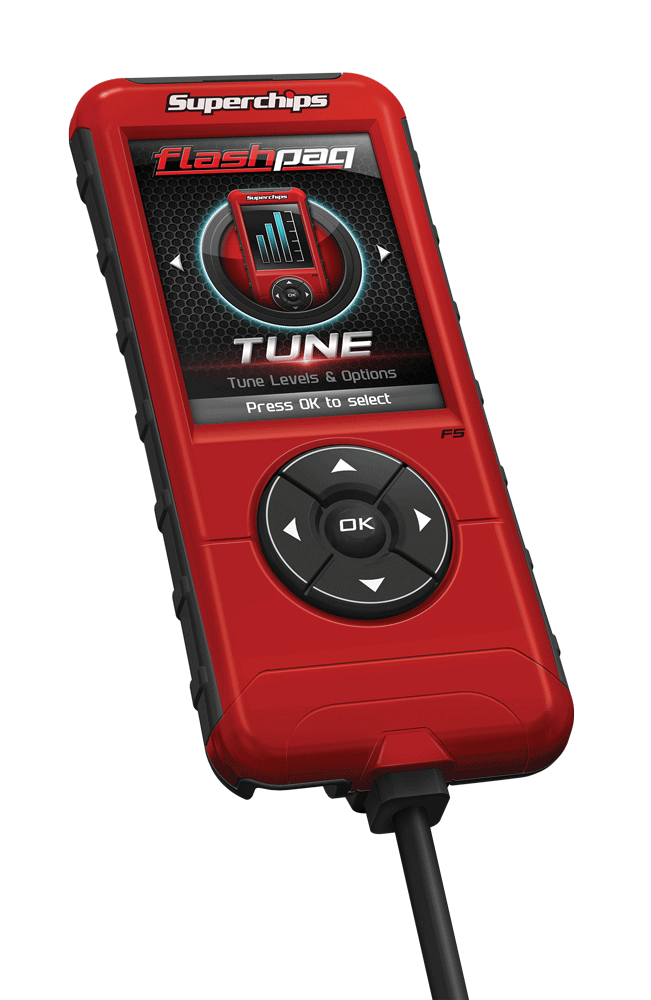 Superchips
888.227.2447
Superchips.com
PISTON COOLERS
ATTITUDE PERFORMANCE PRODUCTS PISTON OIL SQUIRTERS
Keeping your pistons cool and well lubricated is essential to engine performance and longevity. Yet the oil squirters in 1988-2003 Cummins are made of plastic and prone to failure. Attitude Performance Products solves the problem with their new 7075 billet aluminum piston oil squirters. Not only are they much stronger than the factory parts, they are designed to increase oil velocity as well.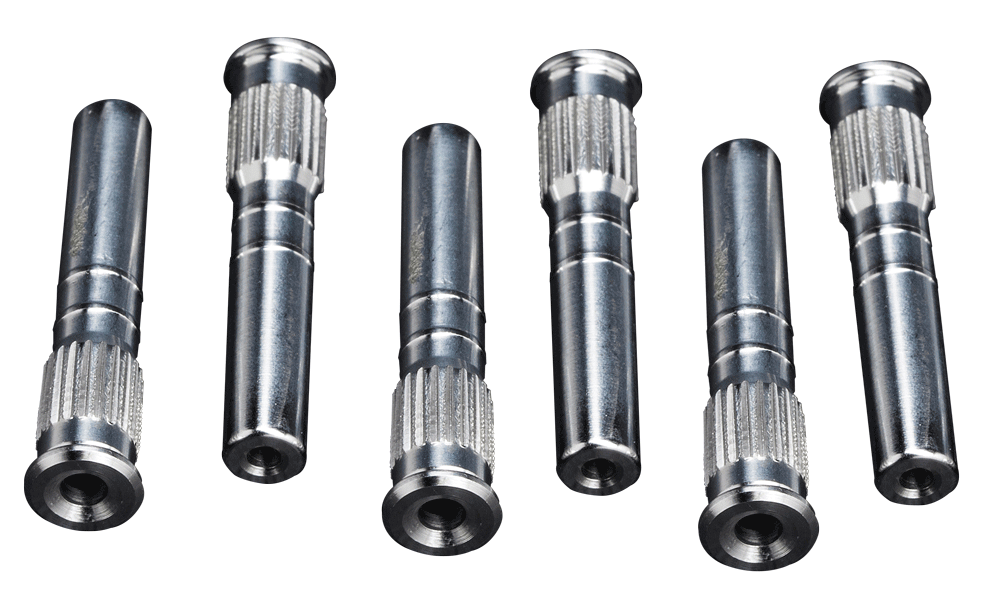 Attitude Performance Products
855.781.6100
AttitudePerformanceProducts.com
SIX OH SQUIRTERS
BD DIESEL 6.0L FORD PERFORMANCE INJECTORS
Available in 50 hp and 90 hp versions, BD's new injectors feature all new spool valves, new rail connections, new plungers, precision machined and honed surfaces, and more. It all allows for optimal performance at extreme pressures and temperatures. Each injector is 100% flow tested and nitrogen tested for leaks.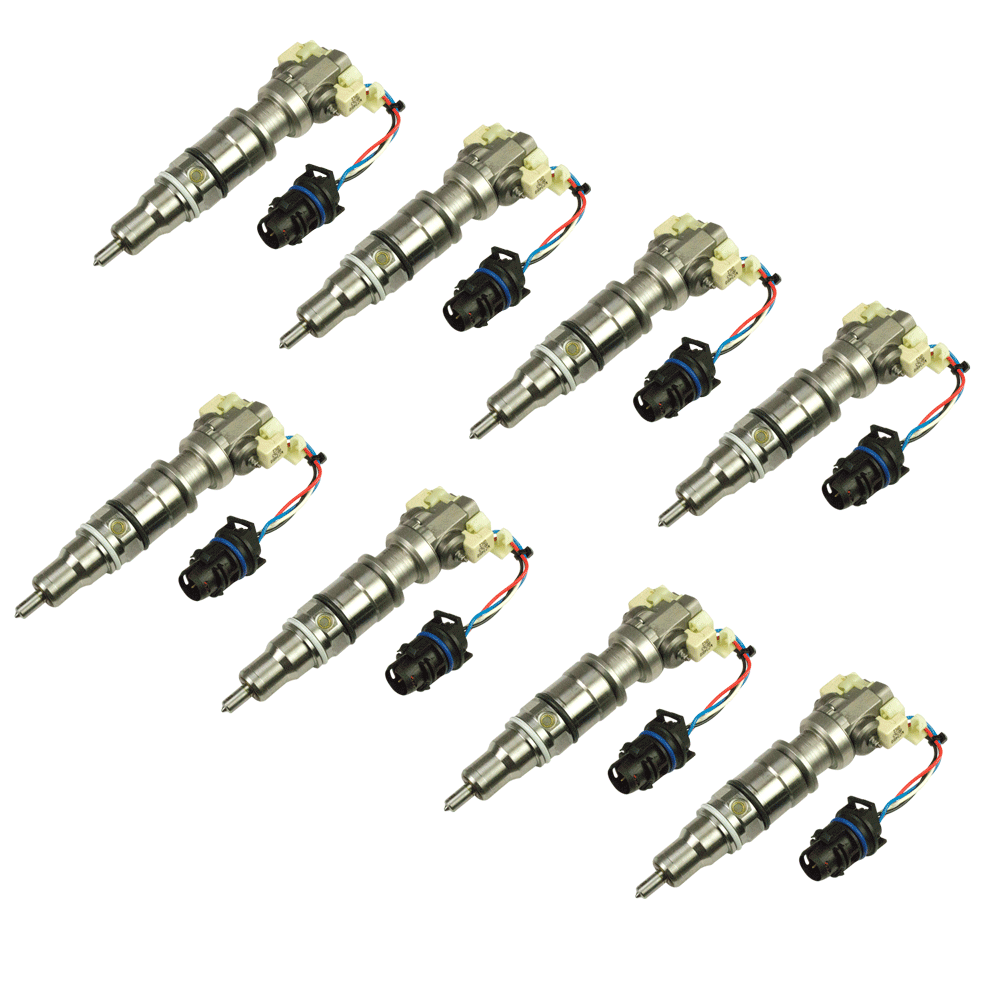 BD Diesel
800.887.5030
DieselPerformance.com
LONG RANGE XD
TRANSFER FLOW 50-GALLON TITAN XD TANK
The new Transfer Flow 50-gallon midship replacement tank will provide Nissan Titan XD owners with nearly double the fuel capacity and driving range over its stock 26-gallon tank. The aluminized steel tank comes complete with everything needed for installation and use, including straps, mounting hardware, and easyto- follow illustrated instructions. Installation can be done in a couple of hours.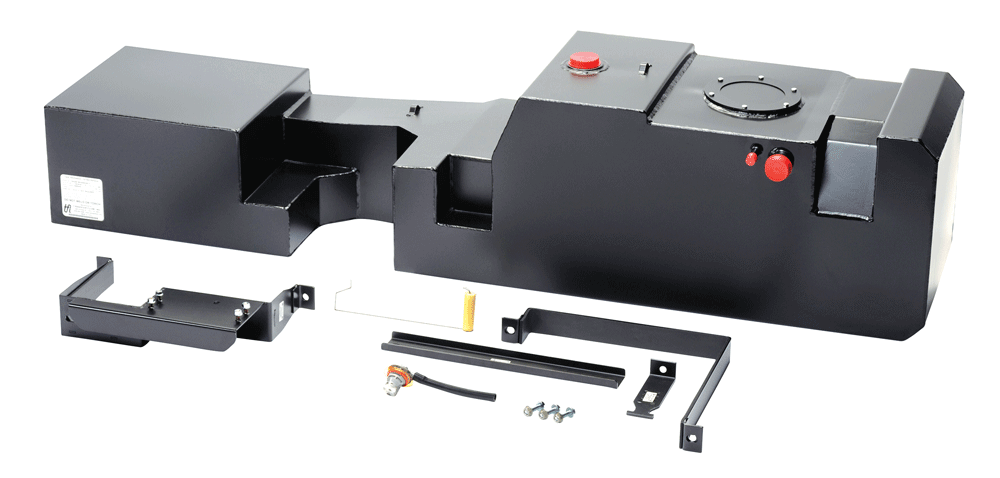 Transfer Flow
800.826.5776
TransferFlow.com
HIGH-FLOW Y-BRIDGE
PROFAB'S PROFLOW DURAMAX INTAKE MANIFOLD
ProFab's latest offering for the Chevy Duramax powerplant is the ProFlow high-flow Y-bridge intake manifold. It is engineered to seamlessly distribute the intake air stream for mostly stock trucks and heavily modified multi-turbo rigs alike. Features include heavy duty cast construction and a durable black finish for longevity and good looks.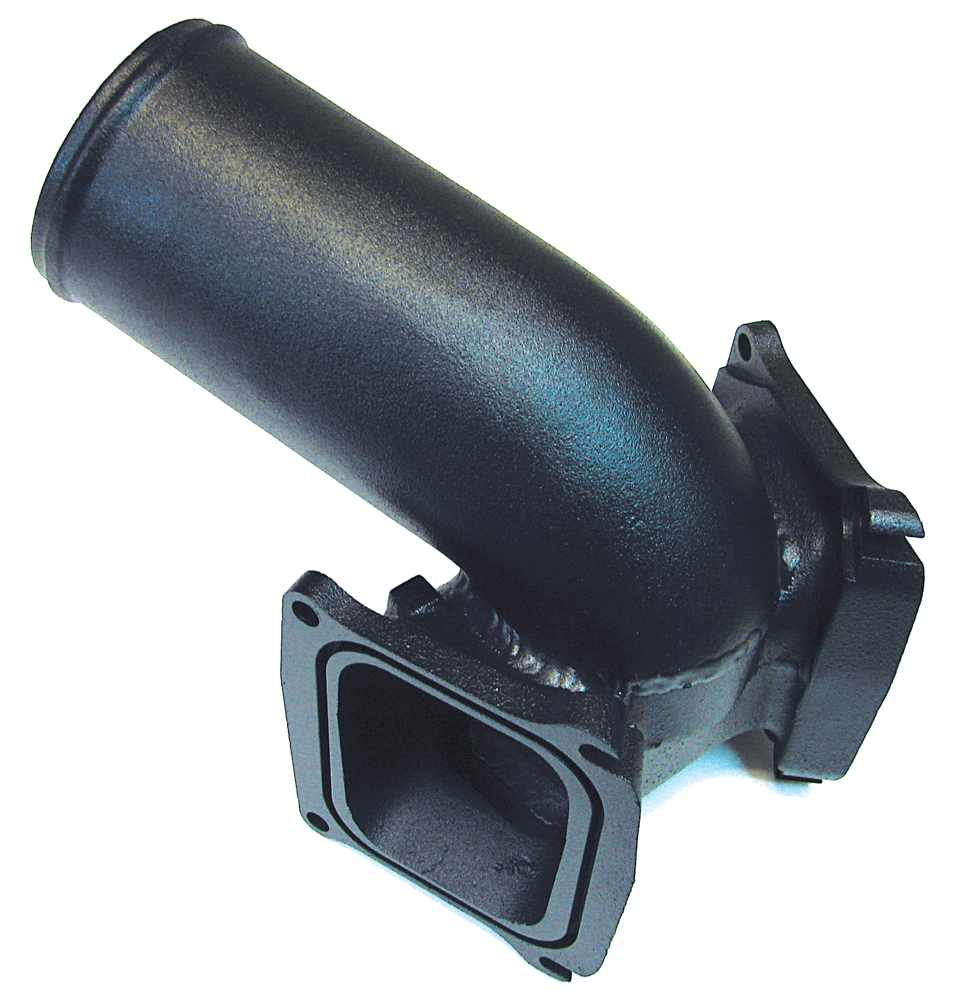 ProFab Performance
816.633.8934
ProFabPerformance.com
GET LIT
RIGID INDUSTRIES LIGHT MOUNTS AND LED GRILLES
Rigid's new Mounts and LED Grilles feature laser-cut stainless steel construction and a black powdercoat finish to match the company's lights for a seamless, integrated look. Now you can get everything you need to mount some new Rigid LEDs on your truck all in one complete package.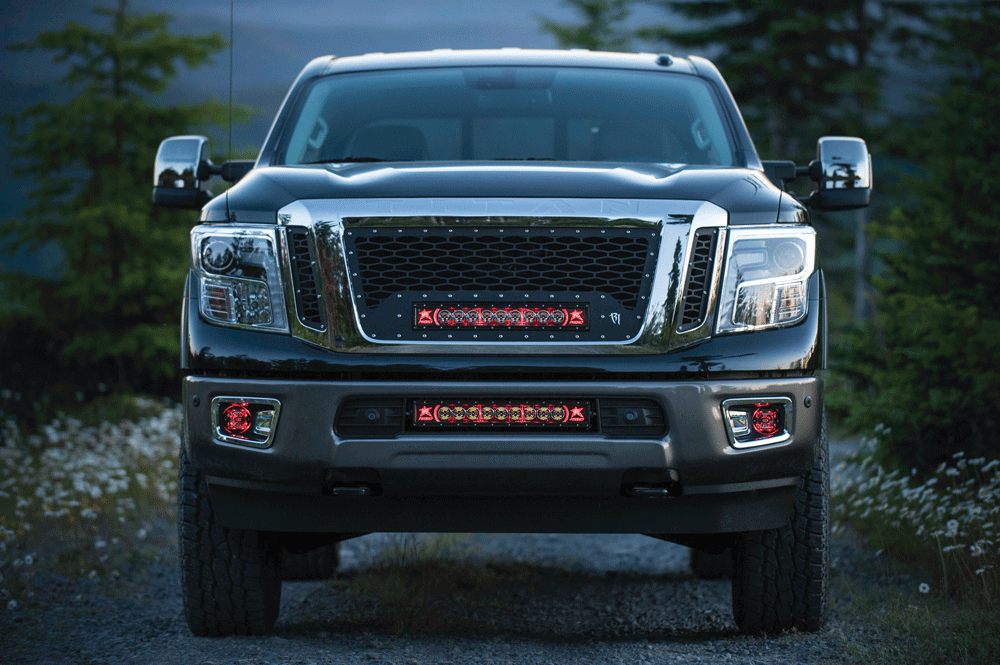 Rigid Industries
855.760.5337
RigidIndustries.com
SMART SPRAY
SNOW PERFORMANCE'S BOOST COOLER STAGE 4 PLATINUM
Snow's new kit takes water/methanol injection to the next level. As Matt Snow says: "Our new Boost Cooler Stage 4 Platinum Water/Methanol Injection System gives (tuners) the capability to view and modify an exact flow of watermethanol at any given boost, rpm range, or any voltage input from 0-5vdc, 5-0vdc, or 0-12vdc (from sensors, switches, etc)." With this tuning capability, the exact air/fuel ratio and charge air cooling can be maintained at all engine load states, minimizing combustion quench.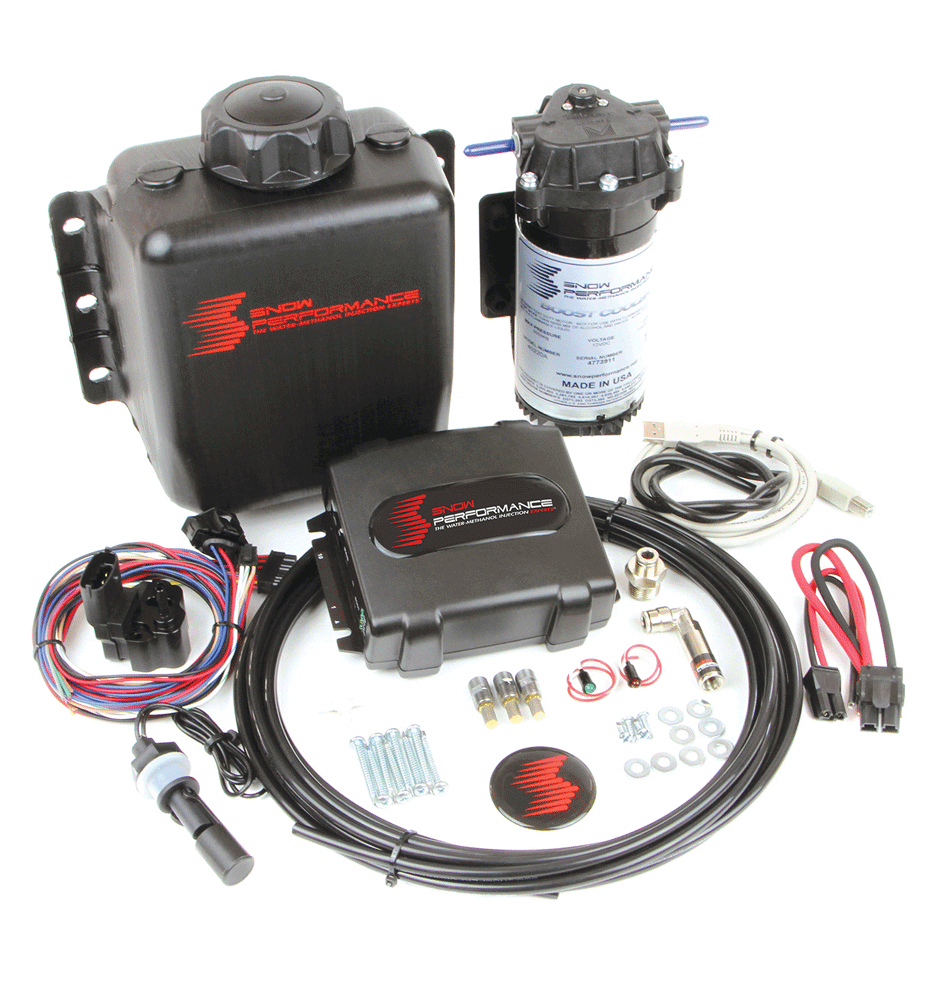 Snow Performance
866.365.2762
SnowPerformance.com