Part 3: Black Market Performance S400 Turbo Kit
The 2013-2016 Ram trucks are one of the most popular light duty trucks in today's market and for good reason, with their incredible torque, comfy interiors, and bold exterior styling. This particular 2013 Ram Cummins was purchased to be a daily driver, but the owner had immediate plans to take it from the run of the mill stock truck to a stylish street stomper that could not only make good power, but maintain good mileage and towing performance while doing it. First, on the docket, was new tuning from Gorilla Performance of Rexburg, Indiana, followed by a 4-inch exhaust kit, Bushwacker flares and a Lund tonneau cover. Now up over 2 mpg from stock form, the upgrades added to the trucks looks and put an extra 128 hp to the ground, but the stock turbo became a bit of a limiter and since the HE351VE turbocharger used on the 2007.5-2016 trucks has been known for its fair share of problems that can be relatively expensive and tough to repair, an aftermarket replacement was the obvious choice for this build.
Black Market Performance of St. George, Utah, specializes in performance turbo systems for the 5.9L and 6.7L Cummins applications and had just what this truck needed with their 2nd Gen S400 Turbo Kit that comes complete with your all the parts required to replace the stock VGT turbo with a more durable Borg Warner S400 (multiple size turbos on the S400 platform are available depending on your needs and horsepower goals), exhaust manifold, piping, oil lines and intake. While the S400 is a relatively big turbo to run as a single on a daily driver, the 6.7L Cummins has no problems pushing one with the right custom EFI Live programming.
464 Tow Kit
The standard 464 kit offers great low end response and midrange power for an otherwise 'stock' application making it a great choice for daily drivers and towing applications. This kit uses a cast 63.5mm S400 that works great with stock and 50-hp injectors. For the guy that uses their truck every day and does heavy towing regularly, it's hard to beat the all-around performance of the 464 system. It'll offer incredible low end power with good EGT control when towing. With the right custom EFI Live tuning, the 464 can be a very worthwhile upgrade without concerns of lag or low RPM smoke output.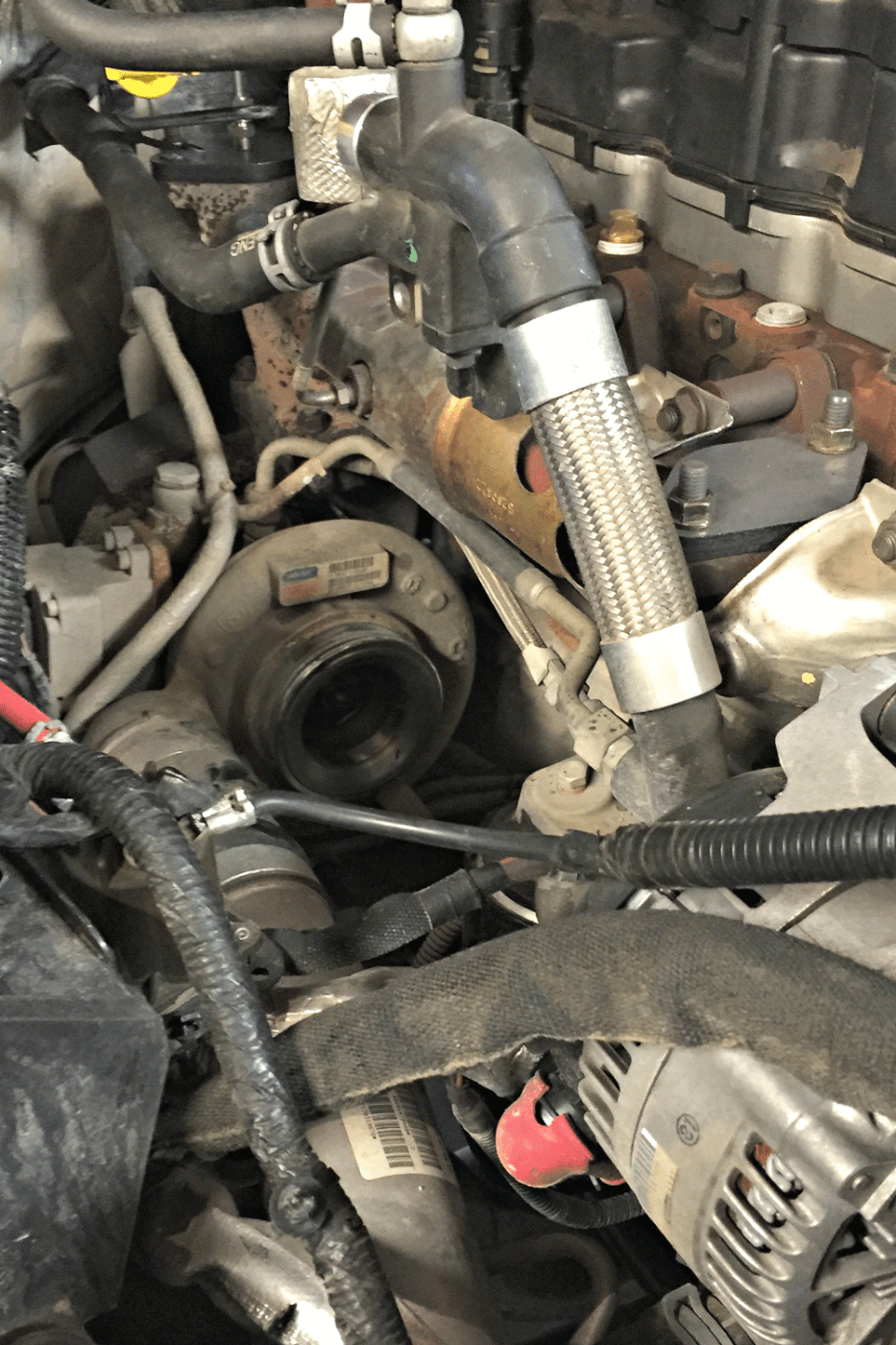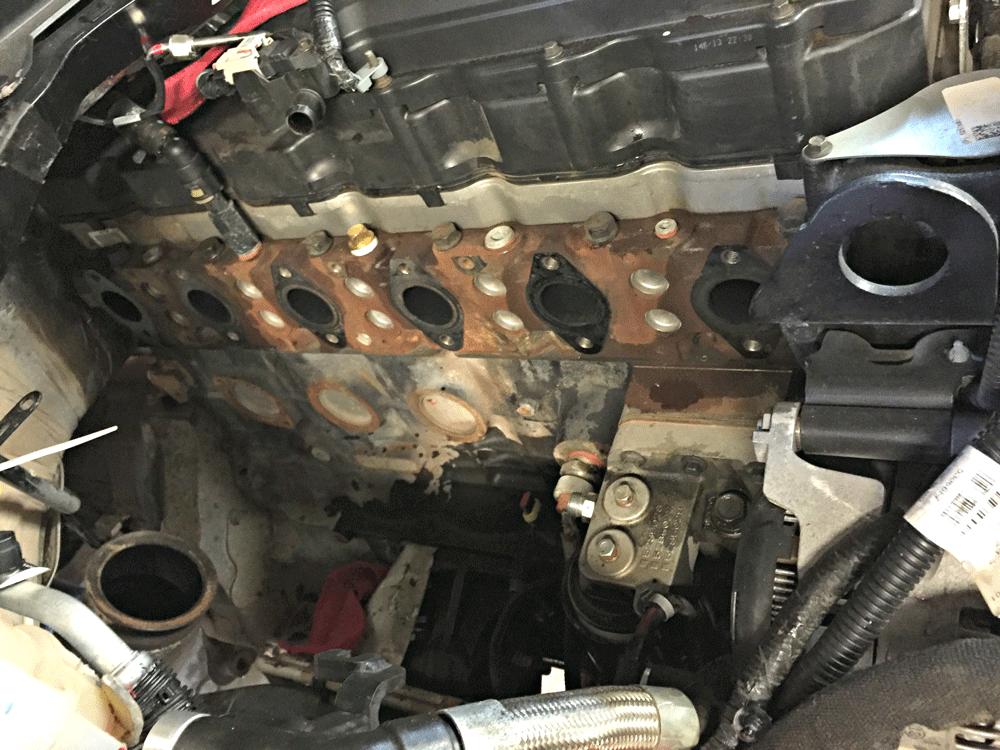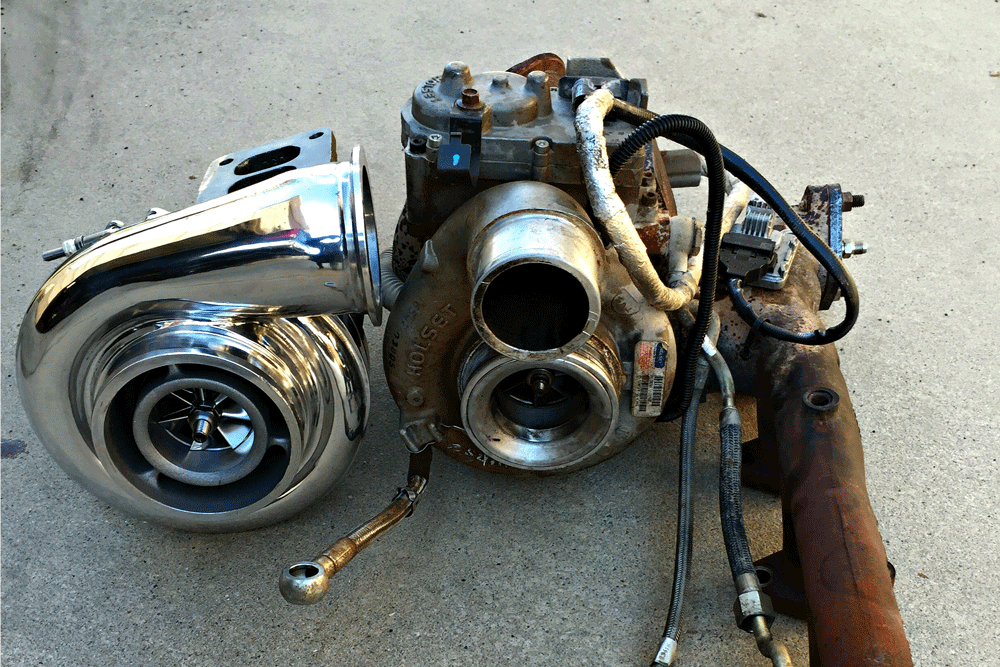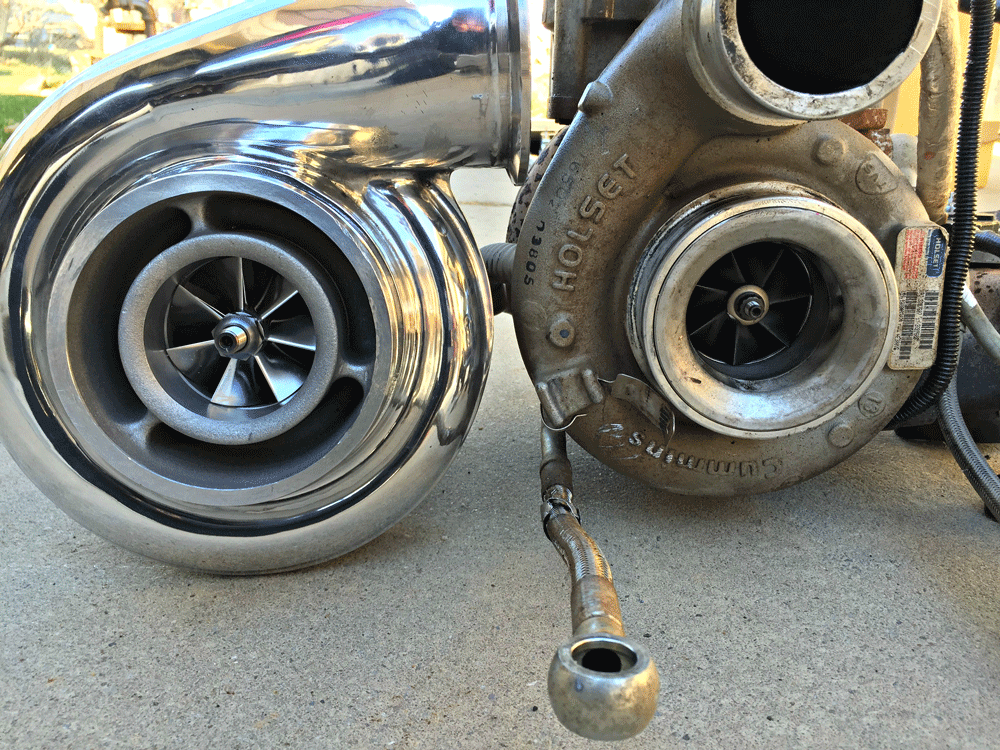 467 Street Kit
For the horsepower junky, Black Markets 467 Street kit would be a little better choice, as it's capable of 750 hp and best suited for 90 to 150-hp injector applications. While it will still daily drive nice, it's a little slower to spool than the smaller 464, which will hinder its heavy towing performance. It can still be used for towing, but you will need to take advantage of a higher RPM range to keep EGTs in check when cruising or pulling a long grade. The 467 uses a Forged Mill Wheel (FMW) that offers impeccable strength and a very broad power band that will run any 6.7L Cummins into a complete animal on the street. The transmission or clutch will need some upgrades to keep up with the power these turbos will support, but they are a blast to drive.
For this particular build, the 467 was going to be more than needed, as a 50 hp injector might be installed down the road, but there are no plans of taking things further than the 650 hp range. So while the standard 464 kit would've been a great choice, a custom built S465 FMW from High Tech Turbo of Salt Lake City, Utah, would offer slightly better spool-up than the cast 464, while moving more air for even better EGT control and power gains without being too much on stock injectors. The 64.5mm compressor wheel was developed specifically by High Tech Turbo to offer good low-end response in lower horsepower tunes without sacrificing top end in the bigger tunes. It should be noted, that even though the 464 and 467 are the most popular choices, because the Black Market kit will fit a T4 frame S400 with a V-band compressor cover, the actual turbocharger sizing options are endless. You could even fit an S480 in there if you so choose.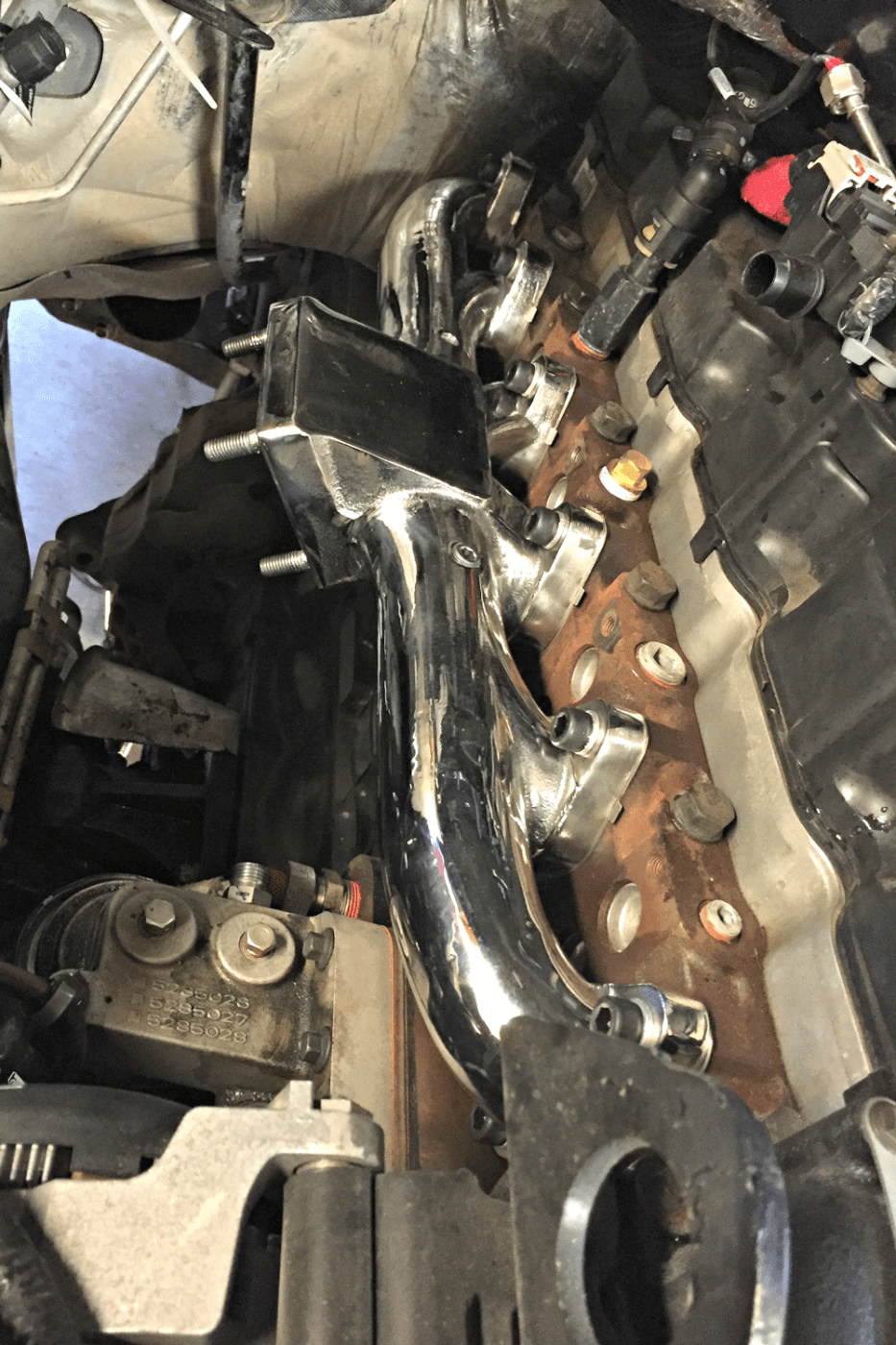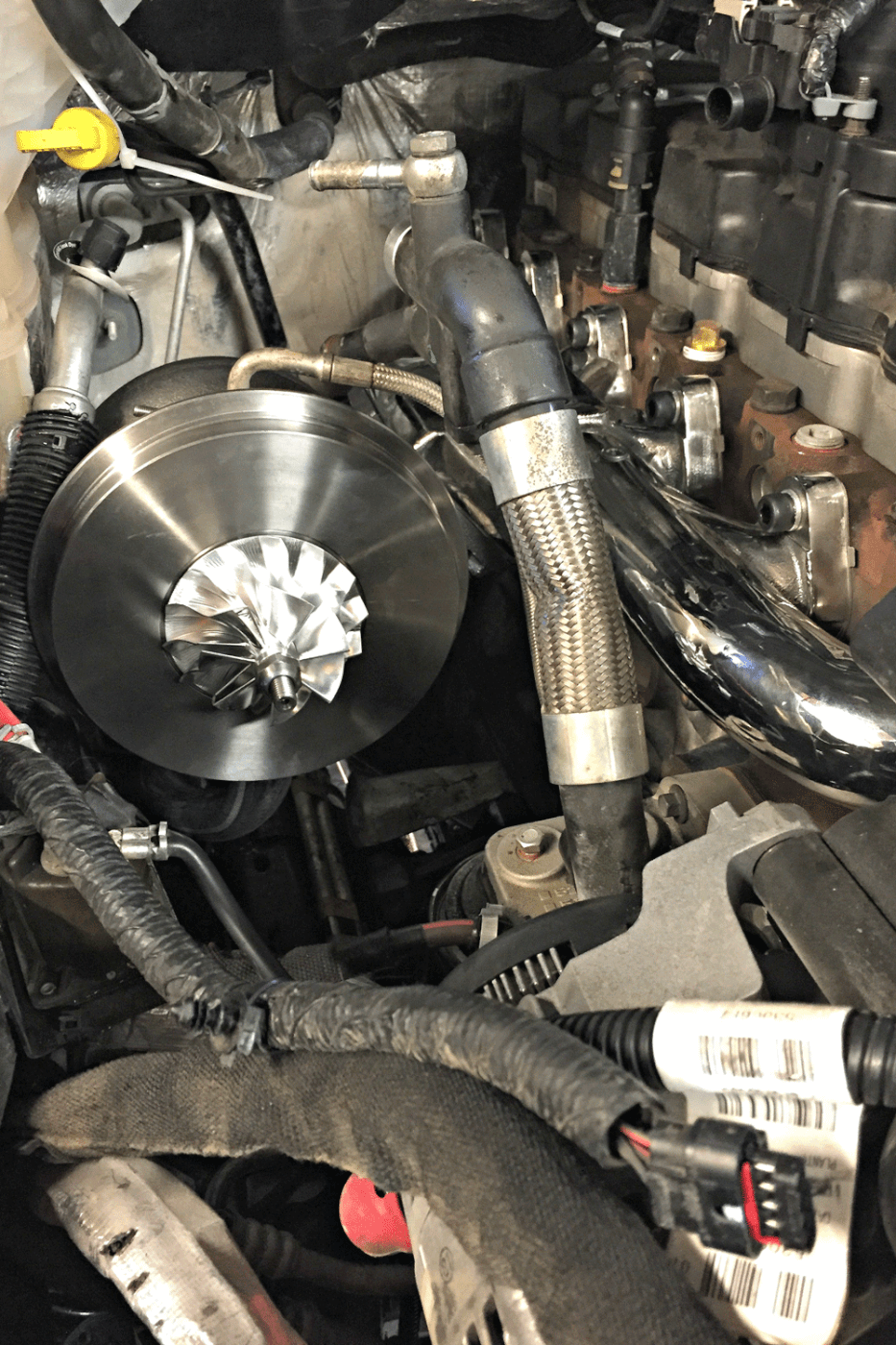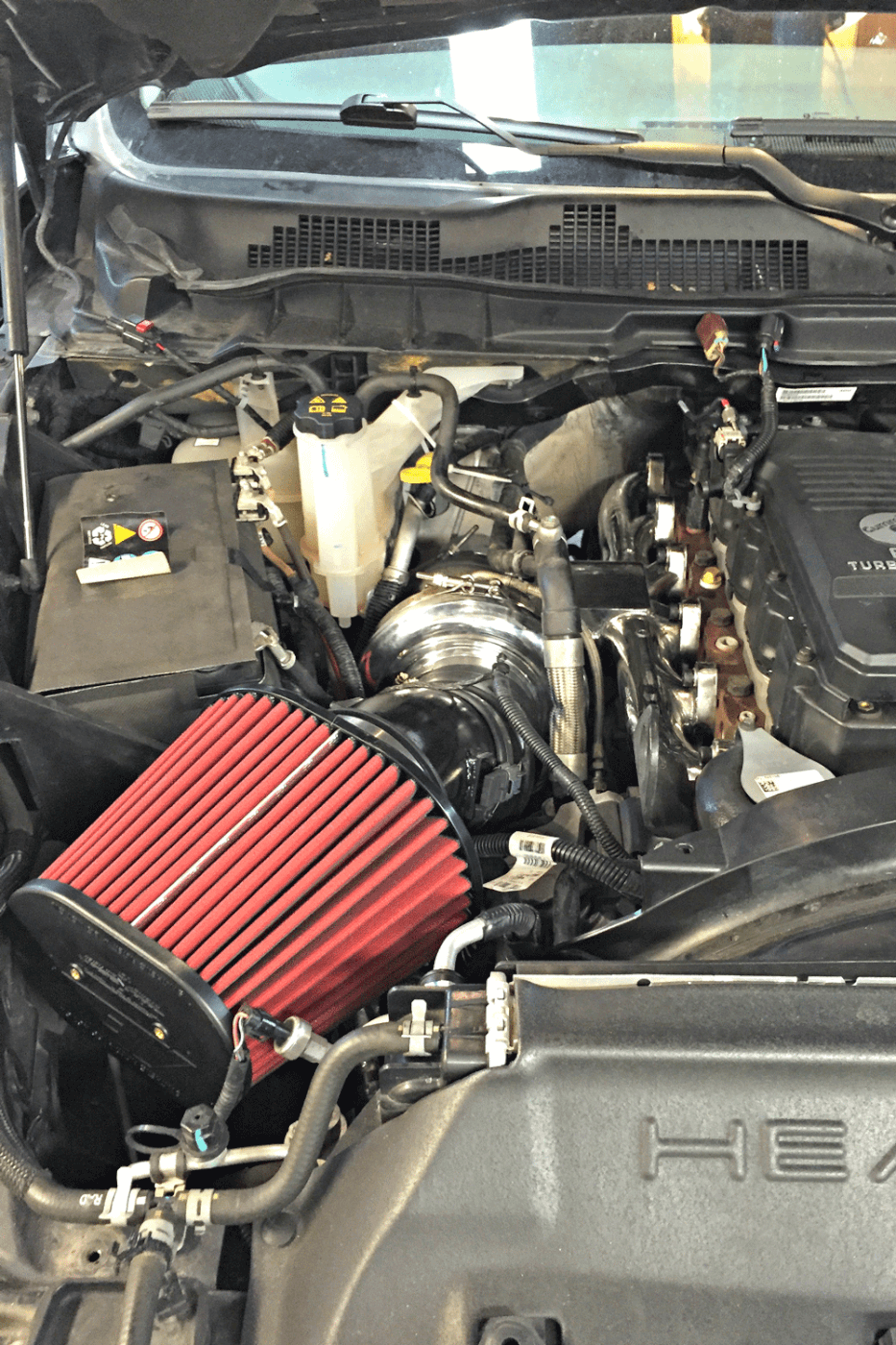 RESULTS
With the custom programming from Gorilla Diesel Performance downloaded into the ECM to eliminate the stock turbochargers electronic signals being fed to it, the truck immediately felt stronger. Even in the Optimized Stock tune the truck had a much broader power band feel to it. In the 50-hp tune, the turbocharger starts making 1-3psi boost almost instantly from an idle. Some special tuning changes were also made to the low end fueling and timing to help with turbo spool-up, but the changes to the Transmission Control Module made the biggest difference. By keeping the truck at slightly higher RPM's before shifting to the next gear, the turbo stays within its power band and continues making good boost for seamless power and strong acceleration through all six gears. After a couple days of driving, the truck was taken back to the original shop that we did our dyno testing on to try and get good comparison numbers from the previous results with the stock turbo.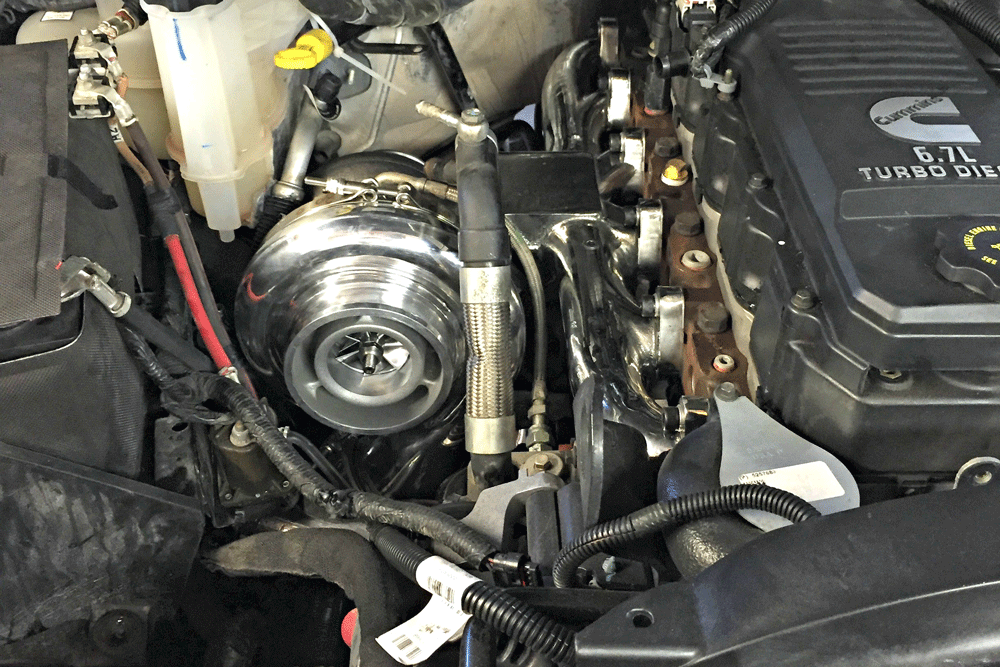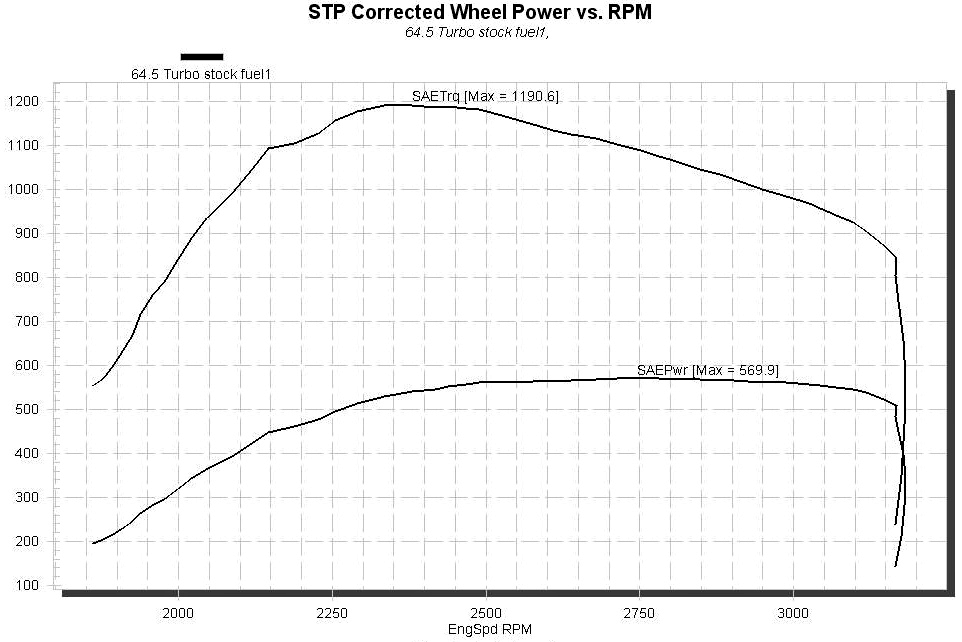 Looking back on notes from Part One of this build, the truck made a peak of 450 hp nothing but the EFI Live tuning, so to us, anything over a 50-hp gain would be a win, as breaking that 500 hp mark on stock fueling would be enough to keep the owner happy. So bumping the control knob for our ECM tuning up to the highest level (said to be 130 hp over stock,) the dyno operator made a full pull in 5th gear which produced a whopping 569-rear wheel horsepower. That's an additional 119 hp over what the stock turbo was capable of and a total of 246 extra horsepower with nothing more than tuning, exhaust and the Black Market turbo kit. While everyone was super stoked by those results, just as impressive was that the Level 1 tune still made 400 hp, making this a great setup for a more mild daily driver and great for heavy towing, with good smoke and EGT control. It should be noted that the factory 68RFE transmission in this truck or the Aisin transmission available in some 2013-2016 trucks won't be real happy at that power level. So if you plan to run long at 500-plus, be sure to stash a little money away for the day the stock trans decides to call it quits on you. In the next installment of the build, some more improvements will be made to the charge air system with a high flow intake horn and intercooler from AFE Power being bolted in next. Once those parts are installed and tested, the fuel system will be addressed with a better lift pump and we'll take a deeper look at what it takes to keep the auto trans happy.
SOURCES:
Black Market Performance
BlackMarketPerformance.com
435.574.7240
High Tech Turbo
HTTurbo.com
801.304.0700