If you own a 2003-2007 Dodge with the 5.9L Cummins, it's likely that you're already well aware of the massive number of aftermarket options available to make more power. For most owners, being able to make clean, usable horsepower is the goal. Upgrades that leave you with smoke belching from the tailpipe or throttle delay while waiting for the big turbos to spool up are not for the street. Most owners want to see a responsive, drivable engine with extra horsepower that can be used every day, whether towing a trailer or not.
Cummins owners looking for more power than you get from a simple intake, exhaust and tuner might want to consider taking the leap into a compound turbo system. This upgrade doesn't have to be so scary. If your drivetrain is tough enough to handle the extra output, this single upgrade can push your truck to new power highs. The compound turbo system from Deviant Race Parts (DRP) of Hayden, Idaho, is one such system and we'll show it to you here. This system can turn the average run of the mill truck into a trailer-towing monster with plenty of air to support 700+ horsepower.
DRP has been manufacturing diesel performance products since 2009 and has recently jumped into the compound turbo scene. They go the extra mile and do their compound kit development in house. Countless hours of test fitting help them to produce clean, simple and easy to install systems for both Cummins and Duramax applications.
The DRP kit used for this article places a BorgWarner S475 unit from High Tech Turbo of Salt Lake City, Utah, directly over the top of the stock-style turbo. It's mounted low in the chassis on a stock-style exhaust manifold. By building the kit this way, DRP can limit the out of pocket expense and labor time to the end user, as most of the stock components remain under the hood.
The factory-style air intake and downpipe are all that really need to be removed. While some factory components need to be moved or adjusted under the hood, the kit will bolt right into place. Unless you're quite comfortable with deep engine work, it's recommended that you have the work done by a qualified shop or experienced mechanic. The upgrade is rather time and labor intensive. We followed along with a camera as DRP did this upgrade in their shop. DW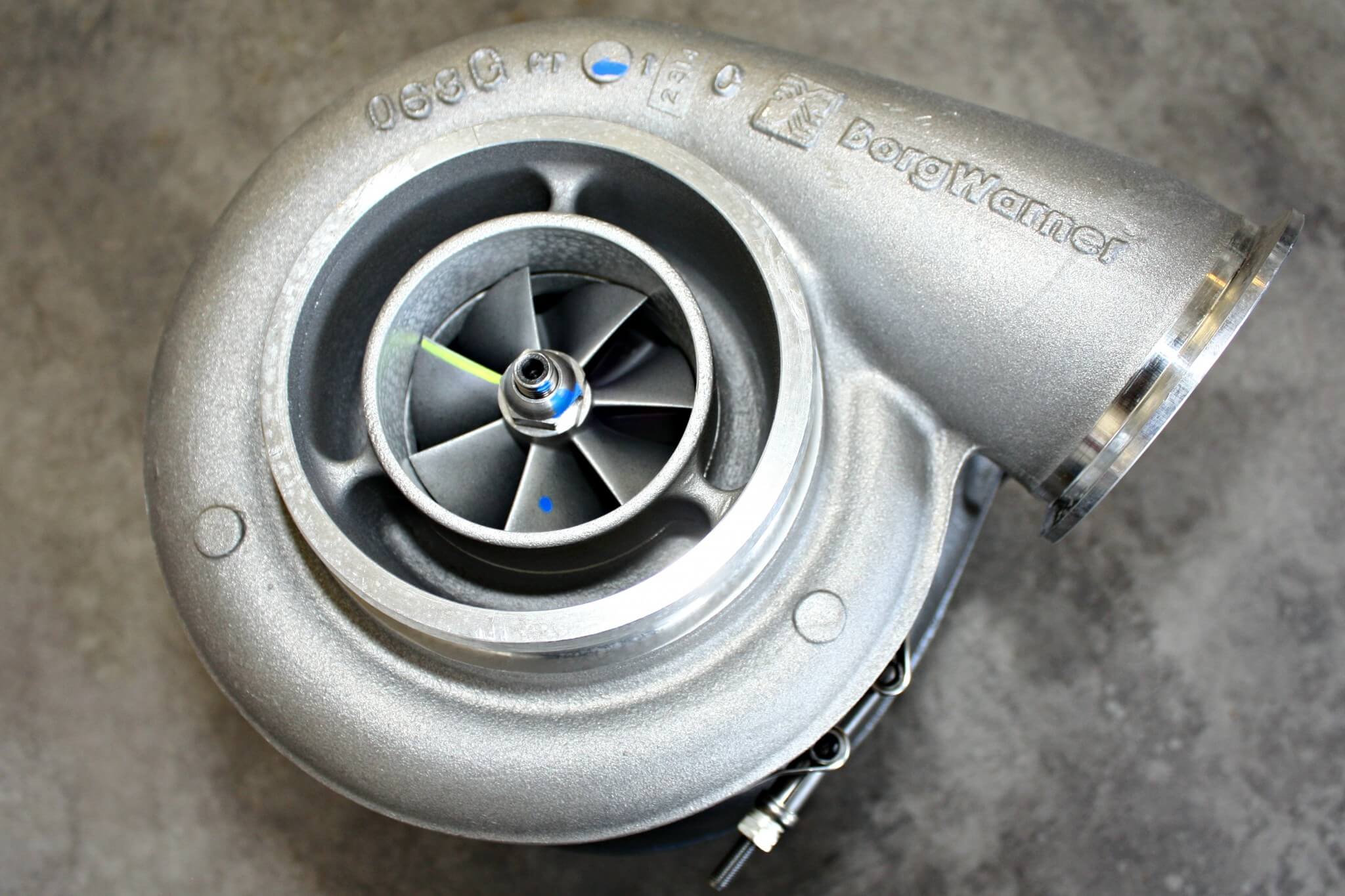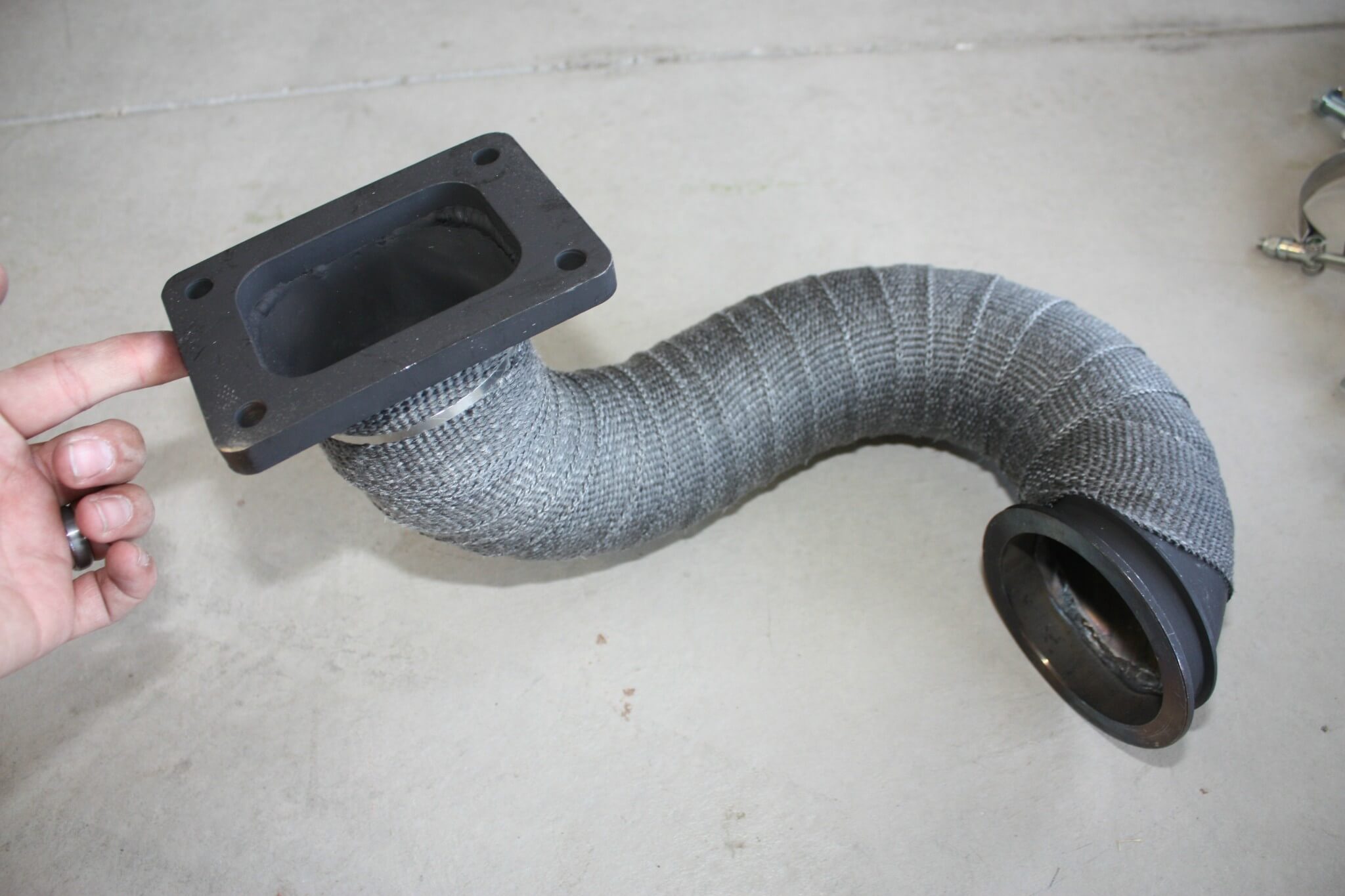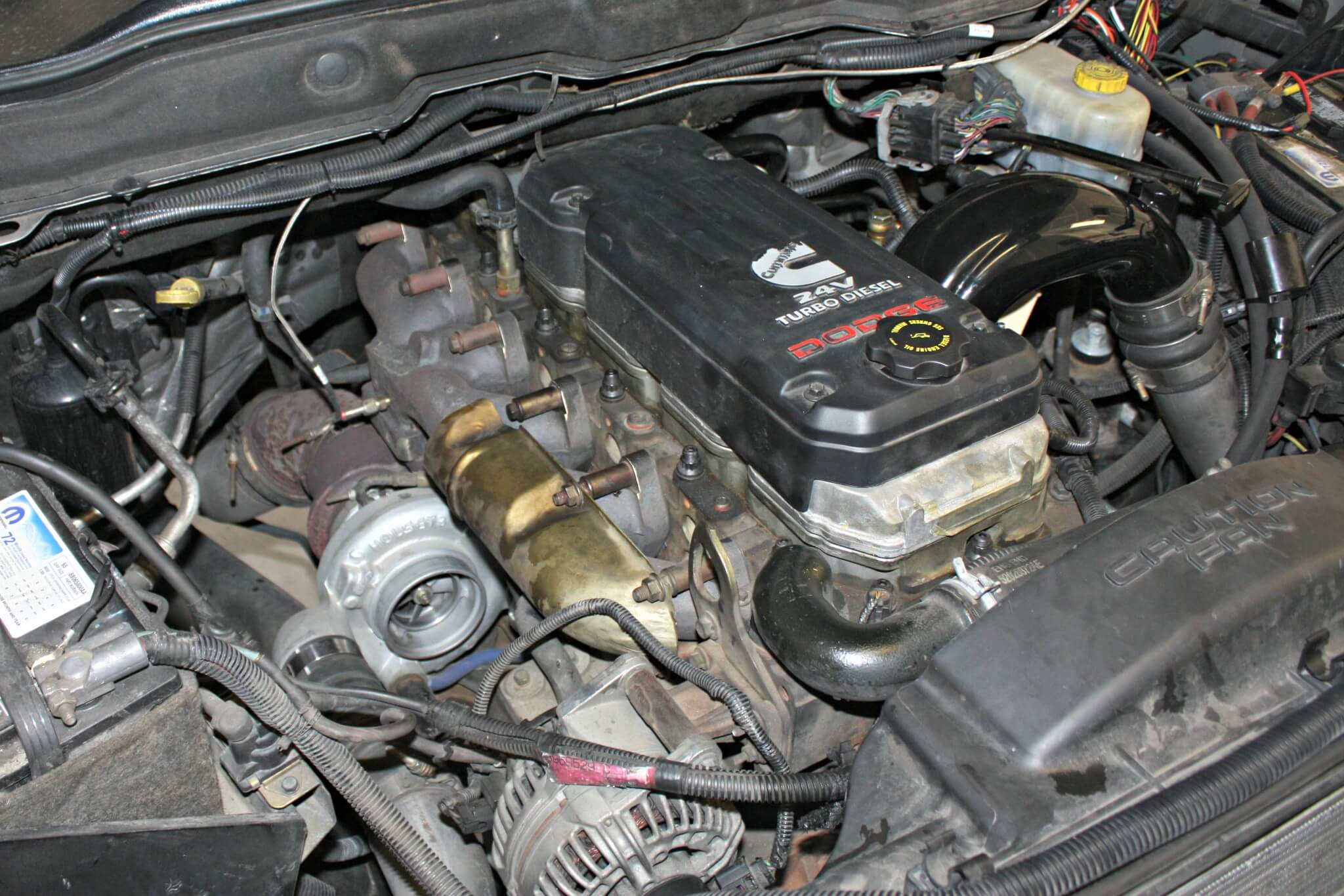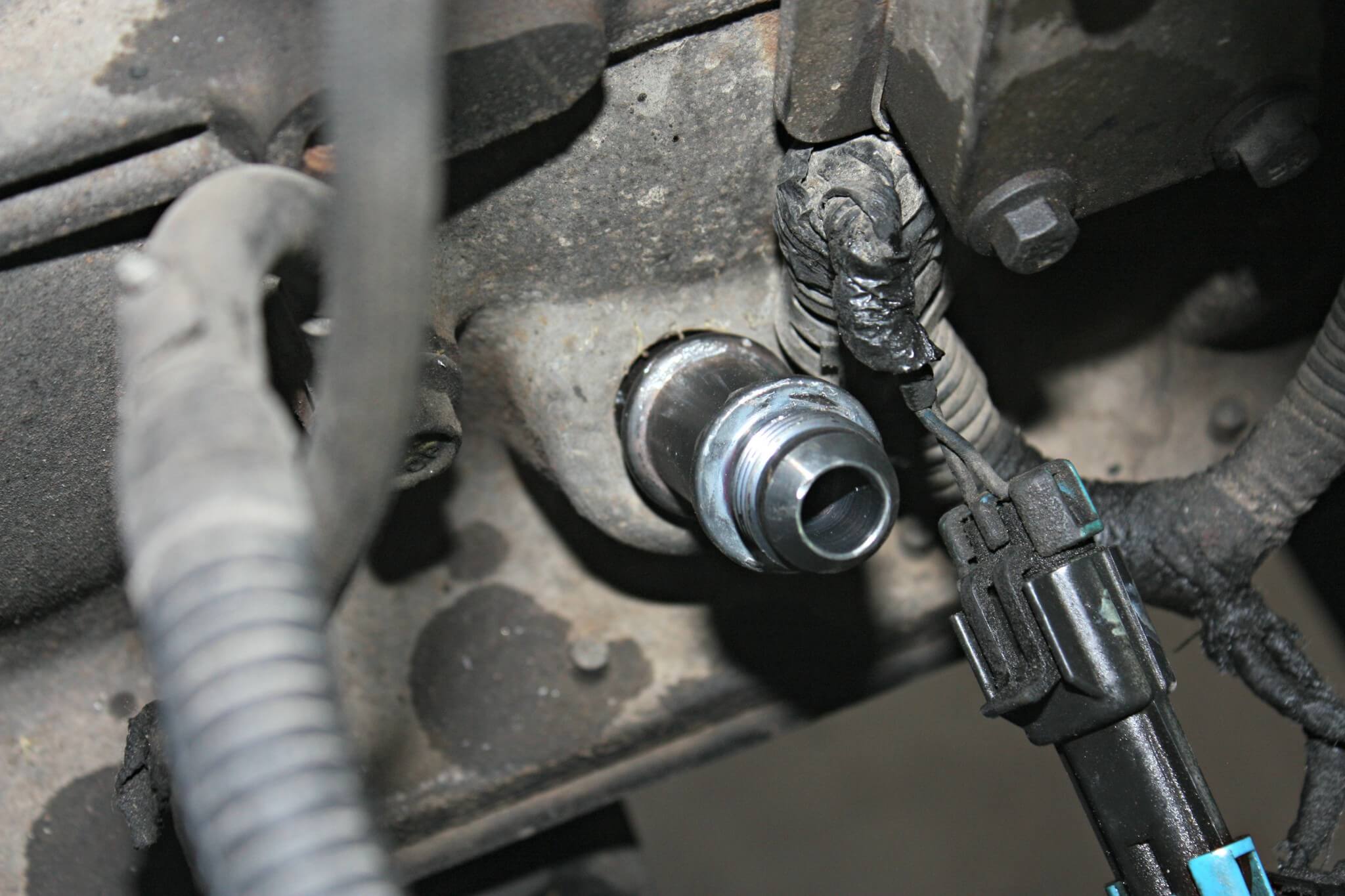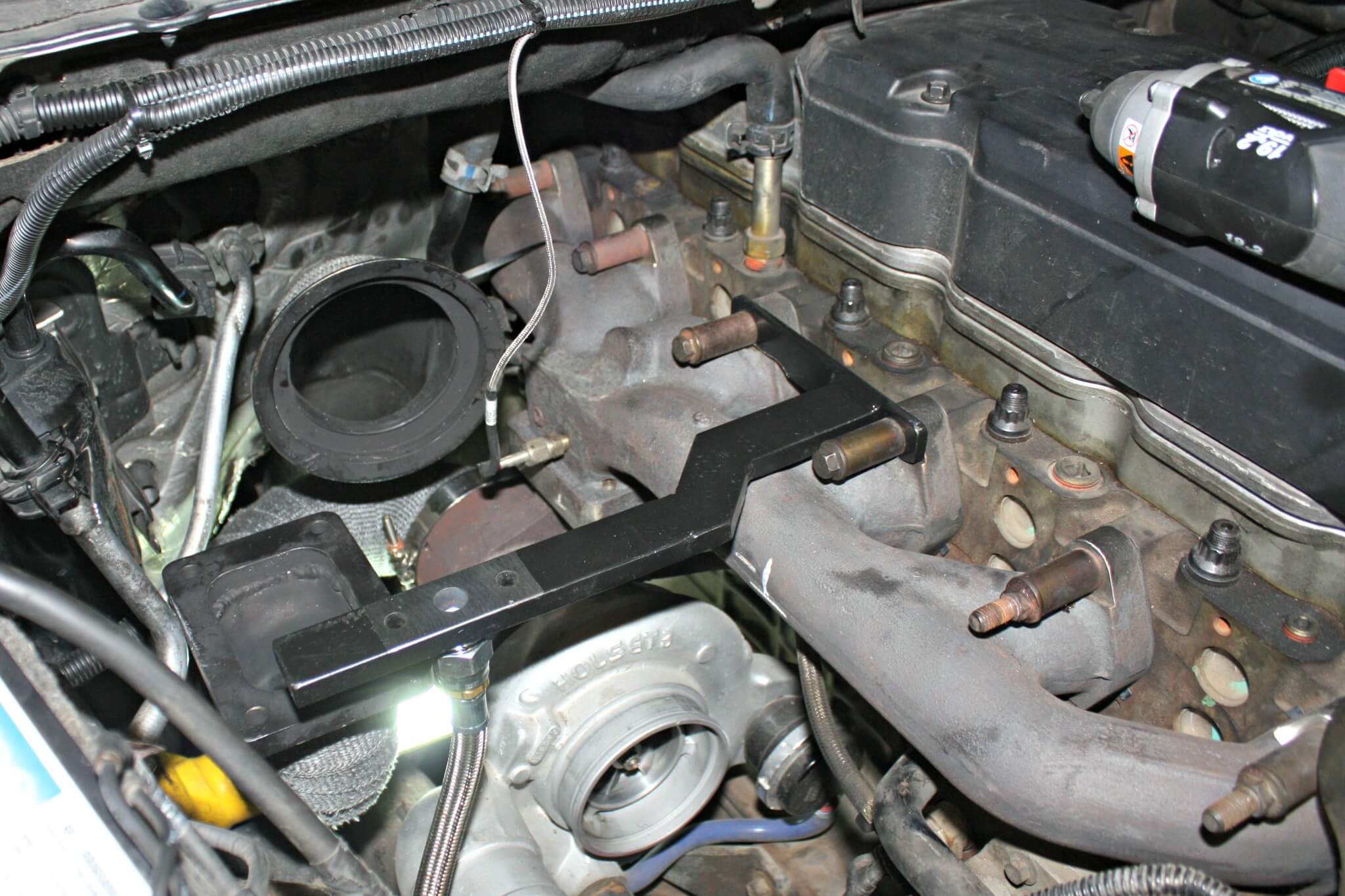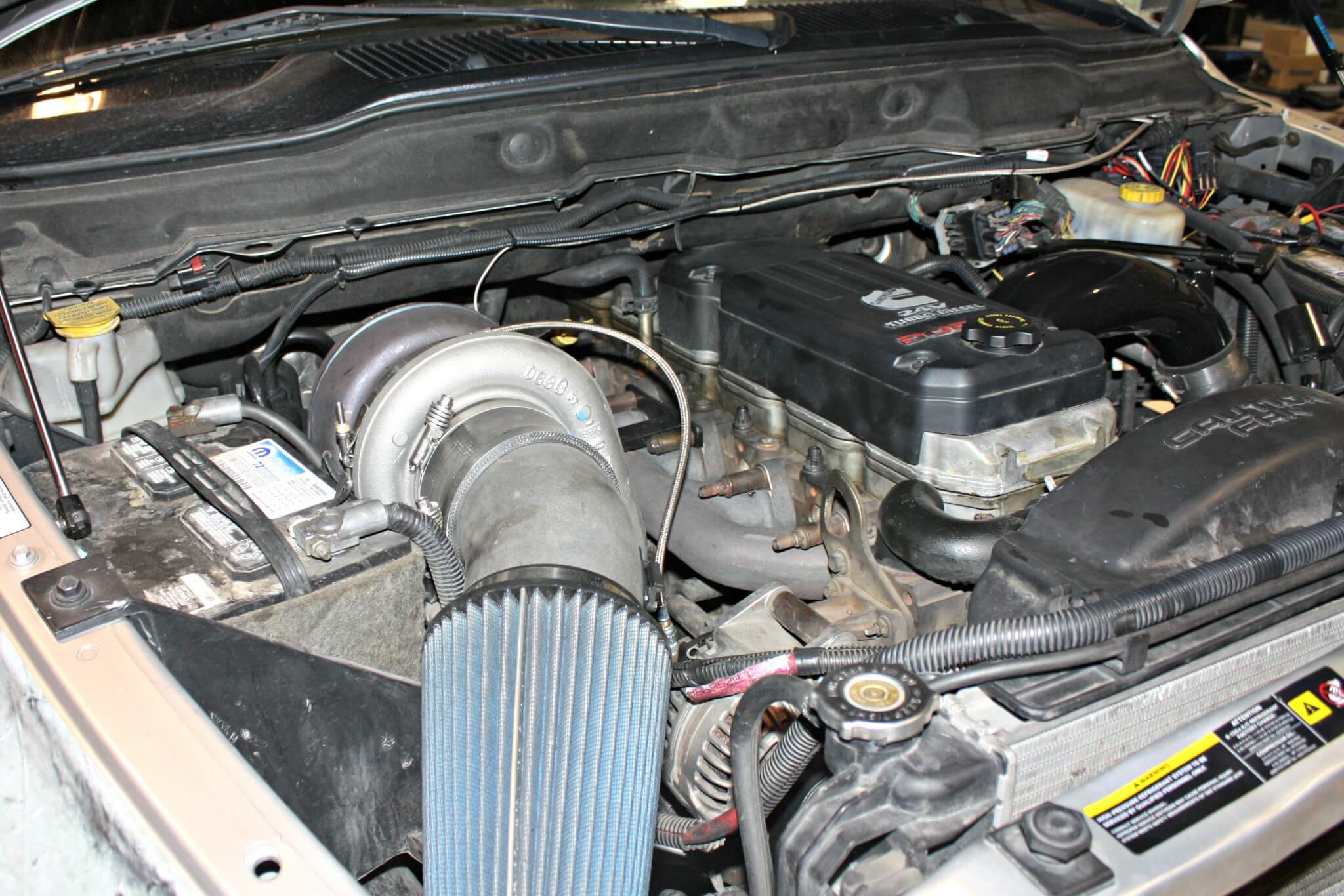 [divider]TWIN TURBO UPGRADE RESULTS[/divider]
In addition to the DRP compound turbo kit, this truck was also outfitted with 90-hp injectors and a modified CP3 pump. First, it was driven for a few days to make sure there were no leaks or running quirks that needed to be worked out. After a smooth shakedown period, the new upgrades were put to the test. Running a mild Level 2 program on the Edge Evolution tuner, the truck felt very responsive with good low-end spool-up and healthy top-end power. Tailpipe smoke output was lower than expected and the EGT stayed well below the known "too hot" threshold.
After about 50 miles of driving, the test truck was strapped to the dyno at Edge Products. This is where it was initially tested after the HT Turbo Airflow for Tow package was installed a while back (see the March 2014 issue of Diesel World for more on that). Running the truck through the same testing conditions—like dyno load, engine rpm sweep, etc.—back to back, allowed before and after comparisons to be judged fairly accurately.
On the Level 1 software setting and with the new parts installed, the truck managed to squeeze out a very healthy 523 hp and 1,034 lb.-ft. of torque. Boost peaked at 39.9 psi and EGT was a nice and safe 1,162 degrees. At just 1,162 degrees with this milled tune, the torque curve should make this truck a monster with a trailer behind it. With a strong transmission and drivetrain backing the engine, this combination of parts should do just about everything you could ask of it, whether it's dragging a 10,000-lb. tractor around town or keeping the big 40-ft. fifth-wheel toy hauler rolling down the highway.
Bumping the Evolution tuner up to its hottest Level 4 tune, we saw 792 hp and 1,483 lb.-ft. as the final peak numbers. Previous testing with the stock injectors and modified stock turbo only had produced 549 hp and 1,178 lb.-ft. on Level 4 tuning. So the addition of 90-hp DRP injectors, BD Diesel's high-power CP3 and the DRP Compound turbo system resulted in an additional 243 horsepower and 305 lb.-ft. of torque.
The most incredible stats from this build-up however are the exhaust gas temperatures (EGT). In mostly stock trim—Airaid intake and 4-in. MBRP exhaust only—the truck made 320 hp and 601 lb.-ft. at 1,333-degree EGT. Now, with the array of aftermarket bolt-ons, horsepower and torque have more than doubled (+472 hp/882 lb.-ft.), but peak EGT has increased by only 120 degrees. Reaching nearly 800 hp at a peak output, and with EGT at just 1,450 degrees on the dyno, this combination of parts works like a dream. This just proves that with good tuning and the right parts, the 5.9L Cummins can put out some amazing power numbers, all while keeping good street and towing manners.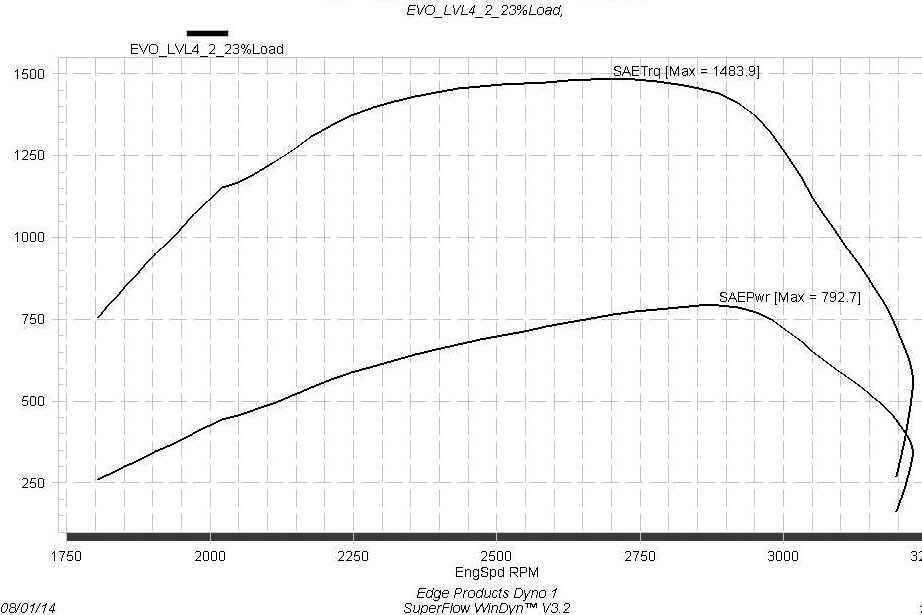 SOURCES:
Deviant Race Parts
208.292.4401
Edge Products
888.360.3343
High Tech Turbo
801.304.0700