Performance Diesel Starter
What It Is:
Ultra Duty Diesel Starter From Powermaster
Why You Want It:
Diesel trucks are asked to do more than other vehicles on the road. It's important that a starter will work when the truck is needed most. Powermaster Performance has introduced performance starter upgrades for Ford, GM and Dodge diesel applications. Equipped with powerful 2.7kW, 3.6-hp motors, these starters are able to turn over the most aggressive diesel engines in the harshest of environments. Powermaster products are built in the USA with new components for a long life and are up to 30 percent less costly than a factory replacement starter. Along with a one-year warranty, Powermaster products can be factory refurbished for the life of the starter. High-performance alternators are available too.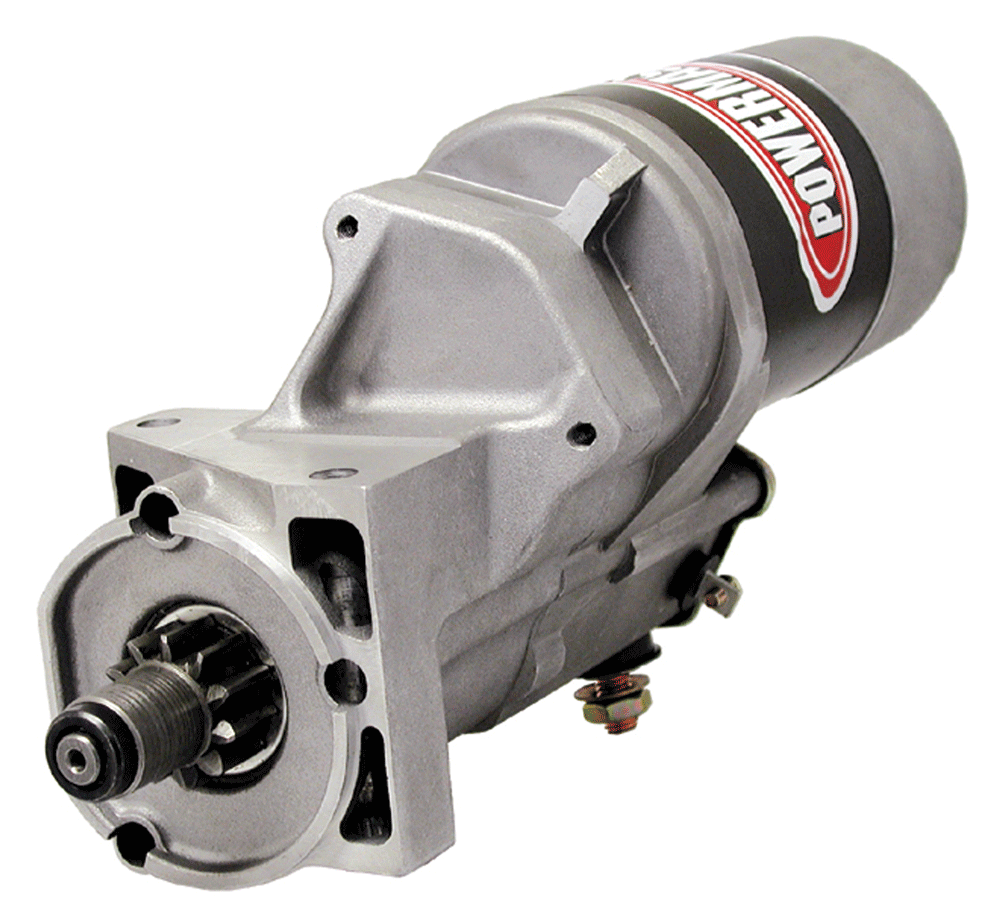 Where To Get It:
Powermaster
630-849-7754,
www.powermasterperformance.com
Go Bananas
What It Is:
Banana Pan For Duramax Diesel Engines
Why You Want It:
The distinctive Banana Pan is the solution to one of the biggest problems with Duramax diesel engines. The issue is that the OEM oil pan retains more than two and a half cups of undrainable oil that quickly contaminates your fresh, expensive oil at service time. The Banana Pan is a new product designed and machined for all Duramax diesel engines. The Banana Pan allows for complete draining of the old oil, is machined out of 356-T6 aluminum, and will fit any Duramax. The complete kit includes a stainless steel gold plug, magnetized and drilled for safety wire, ACDelco factory sealant, and all hardware. The installation is very straightforward; anyone who has changed a water pump or a starter motor can do it.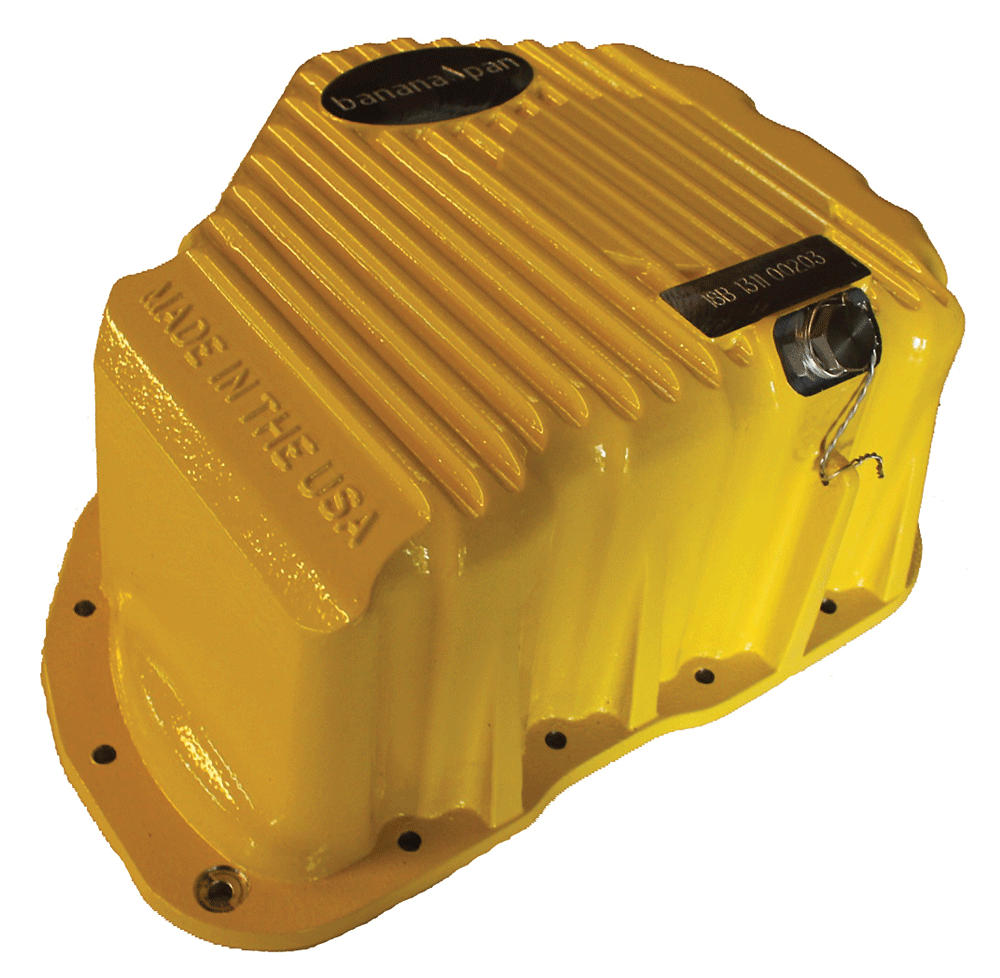 Where To Get It:
Go-Truck-Yourself
800-474-7538
www.go-truck-yourself.com
Cummins Power Booster
What It Is:
Dodge 6.7L Open Intake Elbow
Why You Want It:
Improve turbo response and reduce boost pressure drop/loss on the stock intake system. BD Diesel Performance's 6.7L intake elbow plenum is 74-percent larger and has a 4-inch inlet, and comes with a new 3.5-inch intercooler connection pipe, adapting hoses and spring-loaded clamps. For even better improvements, bolt this to the new BD Diesel Performance intake grid with an opening that's 35-percent larger than stock. These modifications are designed only for unlicensed race trucks.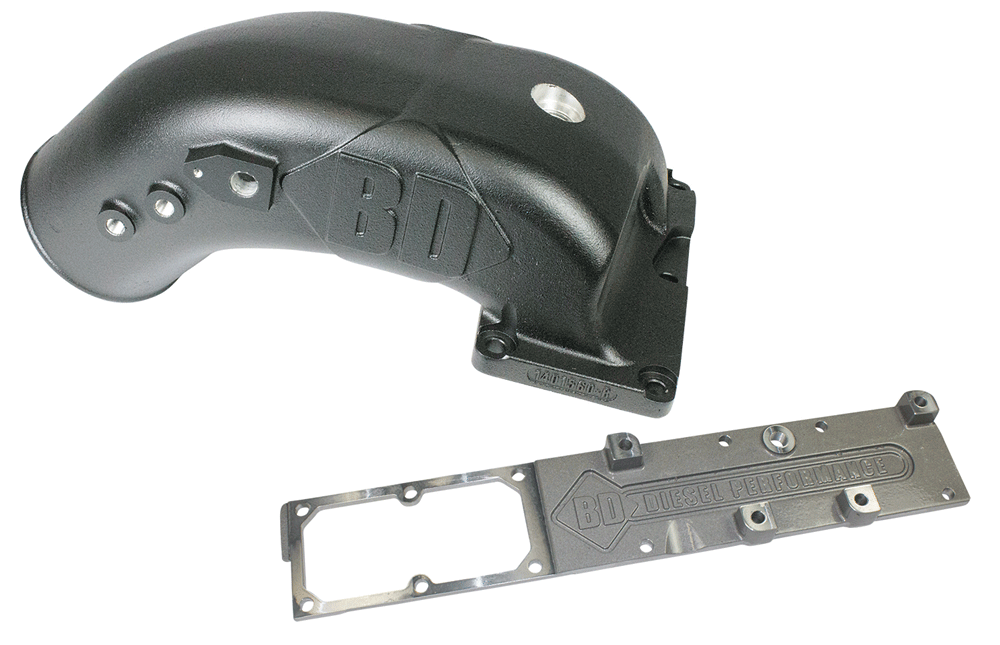 Where To Get It:
BD Diesel Performance
800-887-5030 
www.dieselperformance.com
Convertible Soft Bed Cap
What It Is:
Softopper Canvas Bed Shell For Trucks
Why You Want It:
With a Softopper you can have the best of both worlds. You can protect your cargo from the elements but still have full use of your truck bed just moments later. One person can easily retract (open) or close the convertible truck cap in about a minute, so you can have a fulltime cap or a cap on fulltime standby. The entire Softopper unit weighs between 34-49 lbs (depending on model), so it's easily handled by anyone.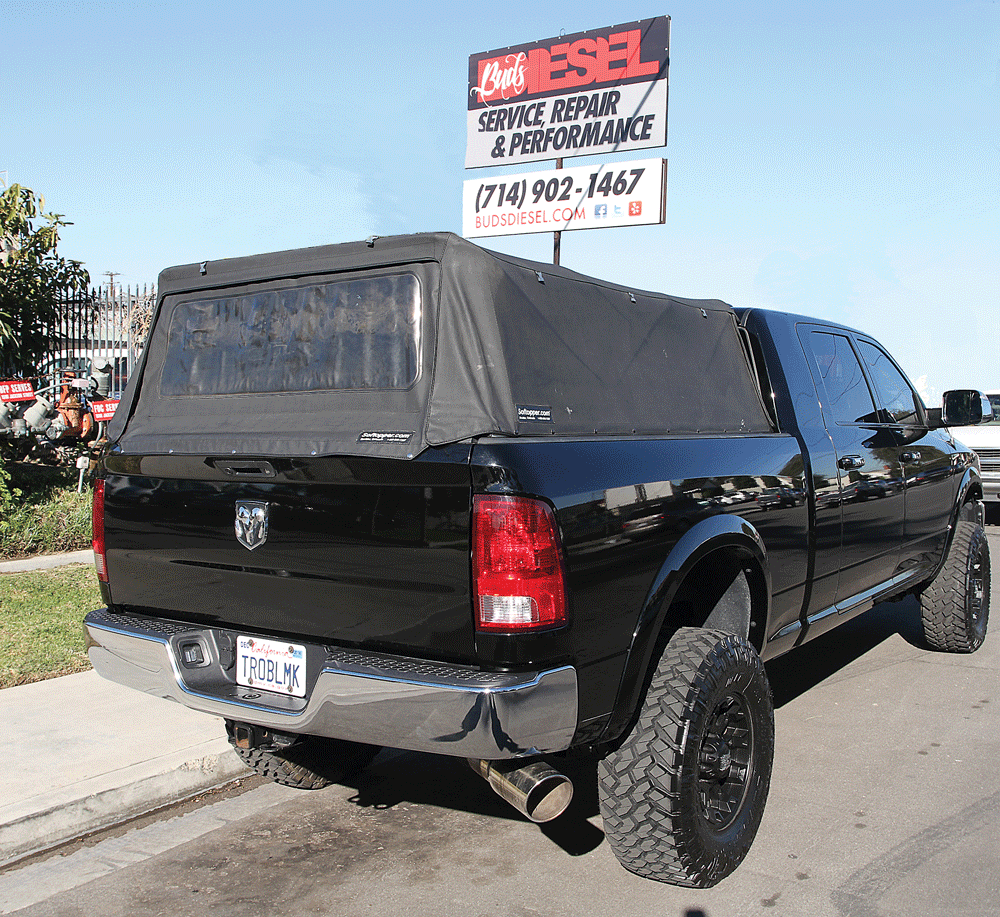 Where To Get It:
Softopper
303-304-0533
www.softopper.com
Ford 7.3L Fuel Return
What It Is:
Return Fuel System For 1999-03 Ford 7.3L Power Stroke
Why You Want It:
The 7.3L Power Stroke diesel fuel injectors can be damaged by low fuel pressure. Factory fuel lines are small, the fittings restrictive and the fuel pressure subject to fluctuation. The Driven Diesel Regulated Return fuel system kit from Strictly Diesel upgrades the fuel lines, removes restrictive fittings and relocates the pressure regulator to a point in the system that accounts for all of the pressure drop and demand. The result is more consistent and higher fuel pressure. Trucks from 100-percent stock to full race will experience improved throttle response and reduced engine noise with the use of this system.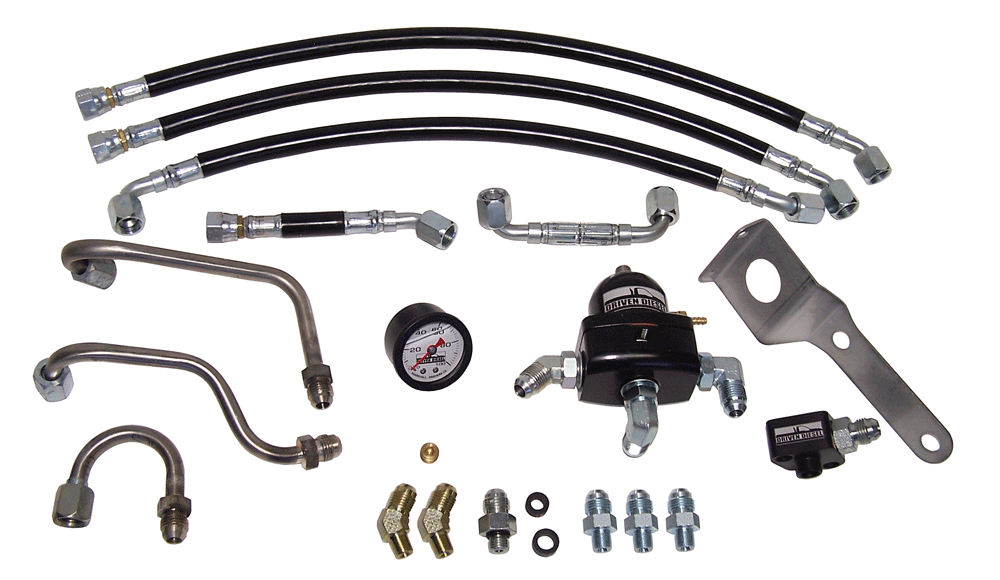 Where To Get It:
Strictly Diesel
623-582-4404
www.strictlydiesel.com
Air Ride For Fords
What It Is:
Kelderman Lift Kit For Ford Super Duty
Why You Want It:
Kelderman Air Suspension Systems now offers a 4-6-inch lift kit for the 2011+ Super Duty pickup platform that gets your truck in the air without losing its weight-carrying capabilities. The rear leaf springs of the truck are removed, and a Kelderman four-link rear air suspension allows the rear of the truck to ride entirely on air. Incorporating an industrial-size air bag with the extremely durable four-link rear, Kelderman improves ride quality and carrying capacity. The front suspension replaces the factory coil springs and the brackets are engineered for easy installation. At full inflation, the 4-6-inch kit provides a towering 9-inch lift.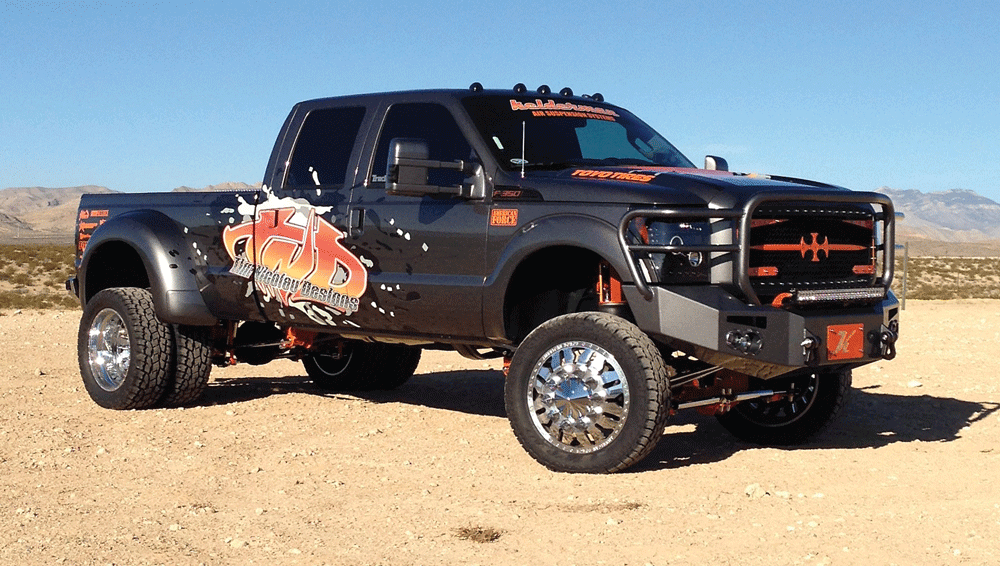 Where To Get It:
Kelderman Manufacturing, Inc.
800-334-6150 
www.kelderman.com