This project was introduced in the September issue of Diesel World as somewhat of a "budget builder" to show readers that while the 6.0L has been known for its problems, with the right aftermarket parts and maintenance schedule, they can be setup to make great power, offer decent fuel mileage and do just about anything the average diesel owner would need. This 2005 XL Work Truck model was bought for just $5,000 and is being used as a company delivery vehicle hauling product and trailers all over the Rocky Mountain region. The truck had previously been outfitted with Absolute Performance's Delta and Coolant Filtration kits to help maintain more consistent coolant and oil temperatures, and in the first installment of this project, a Banks Power Six Gun tuner with iQ monitor, Banks Ram Air intake and Banks 4" Monster exhaust was installed. This combination of parts showed an 8.5% increase in fuel mileage along with eliminating some turbo lag and improving power and throttle response. This second installment of the project goes deeper into the science behind air density, and dropping charge air temperatures with a Banks Technicooler, High Ram intake elbow and their Double Shot Water/Methanol injection system.
TECHNICOOLER
The Banks Power Technicooler system includes a more efficient intercooler core with all-aluminum end tanks, mandrel bent high flow 3.5" boost tubes and High Ram intake elbow, these parts work together to increase air volume by over 21% with up to a 64% reduction in pressure loss. The Technicooler uses a 19% thicker core compared to stock that will cool charge air temps better to increase density before entering the engine. Denser air carries more oxygen which helps to improve combustion and overall engine efficiency. When used with the increased fueling from Six Gun tuner this package offers higher continuous power, better fuel economy and lower EGT's.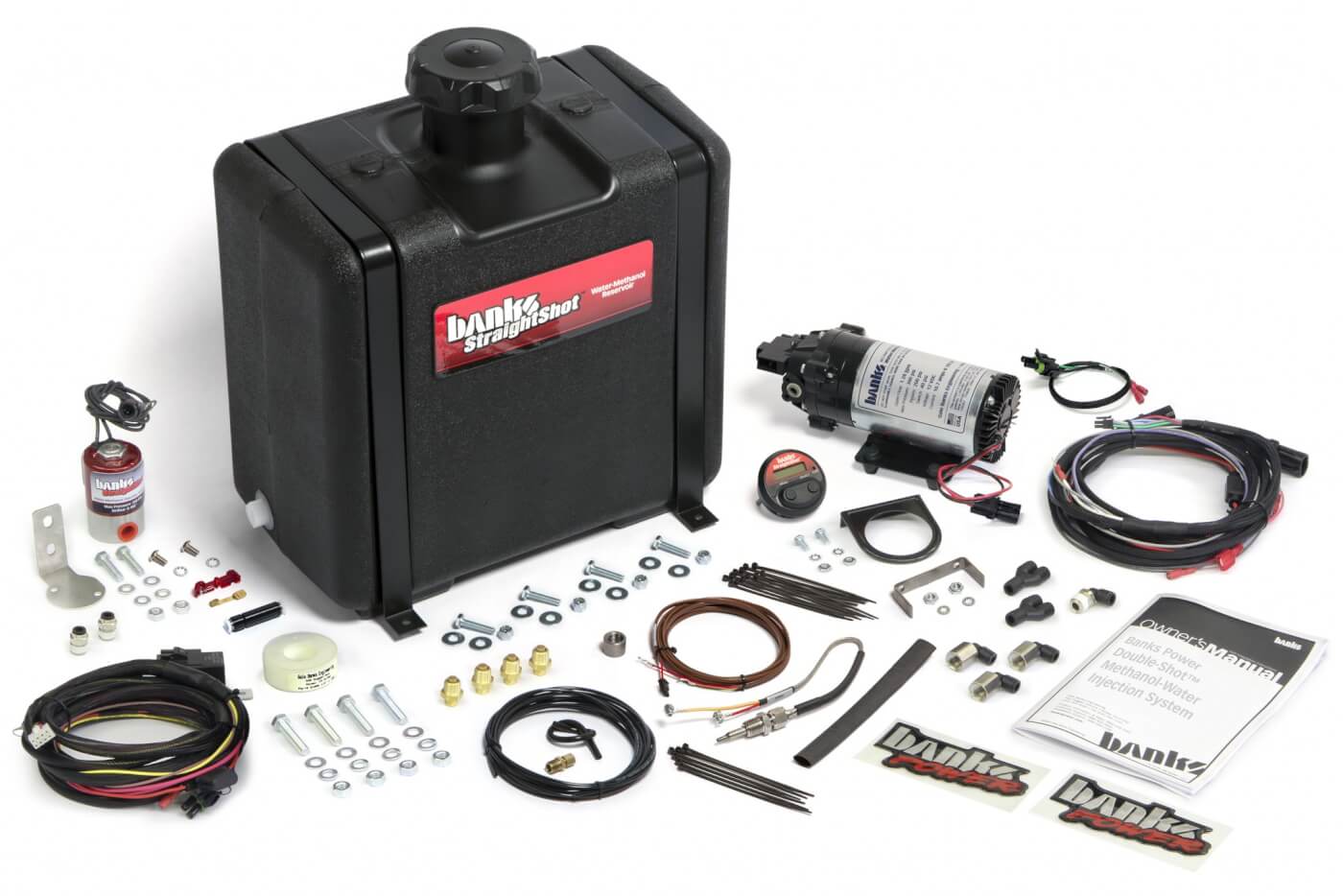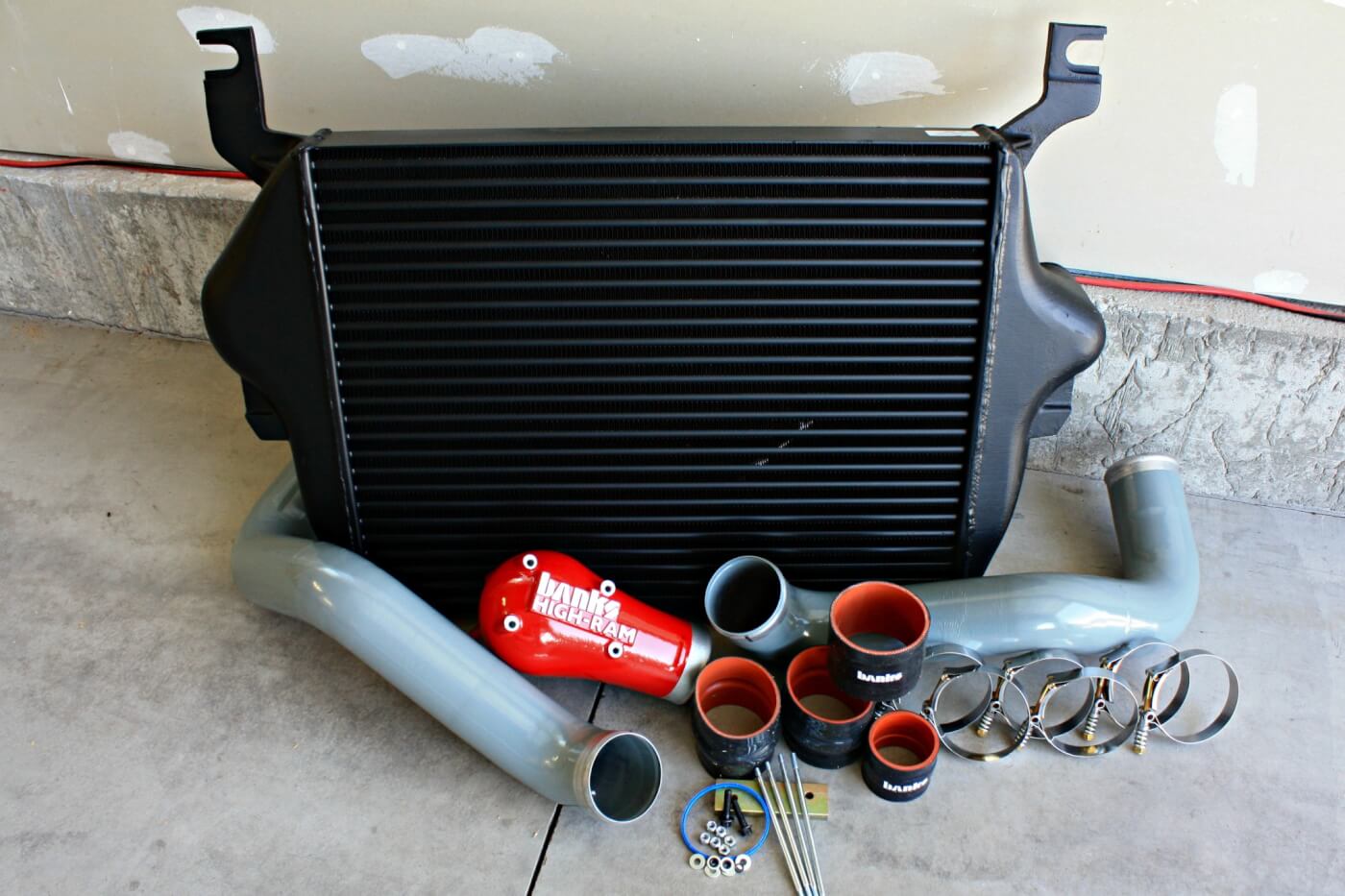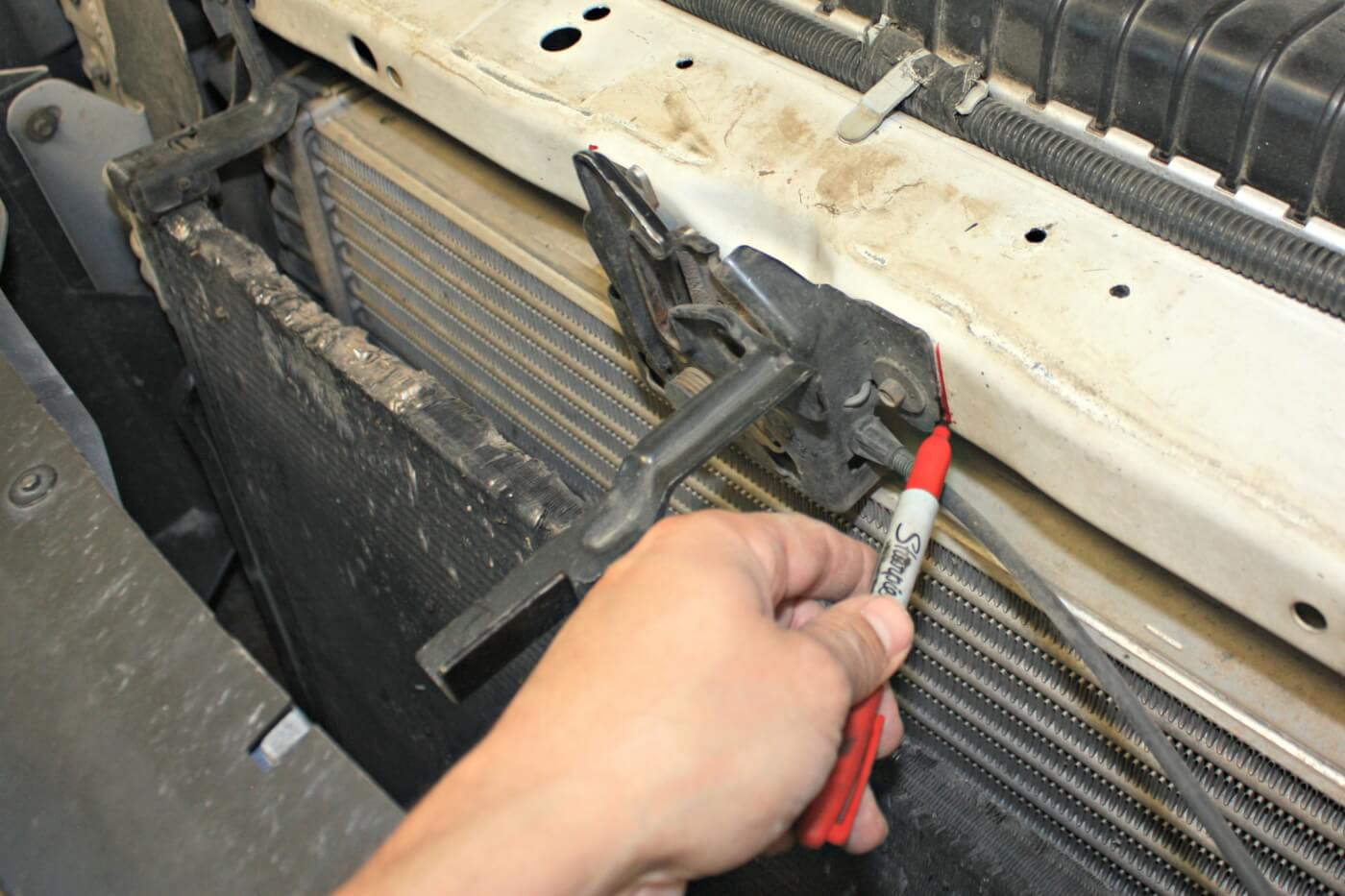 DOUBLE SHOT WATER METHANOL INJECTION
The dual stage Double Shot Water Methanol injection system only further aids the air density battle by injecting water into the charge air system to further drop temperatures and increase volumetric air density within the cylinders to increase power potential without increasing EGTs. The use of methanol, like the Banks Power Blend adds additional "fuel" into the cylinders, and Banks has seen gains of over 80 hp with just the Double Shot system alone (no additional tuning). Using a simple-to-use yet very sophisticated controller, the Double Shot system can be set-up to run both stages specific to each vehicle's needs.
By tapping into the trucks factory MAP sensor and/or installing the included EGT sensor, the system can inject the perfectly calculated amount of water methanol based off boost and EGTs. By ramping injection in slowly with the first stage at lower boost levels, the engine can take advantage of the additional density under light throttle situations, whereas the second power stage can come on stronger as boost and load increase for maximum cooling and power without harming the engine.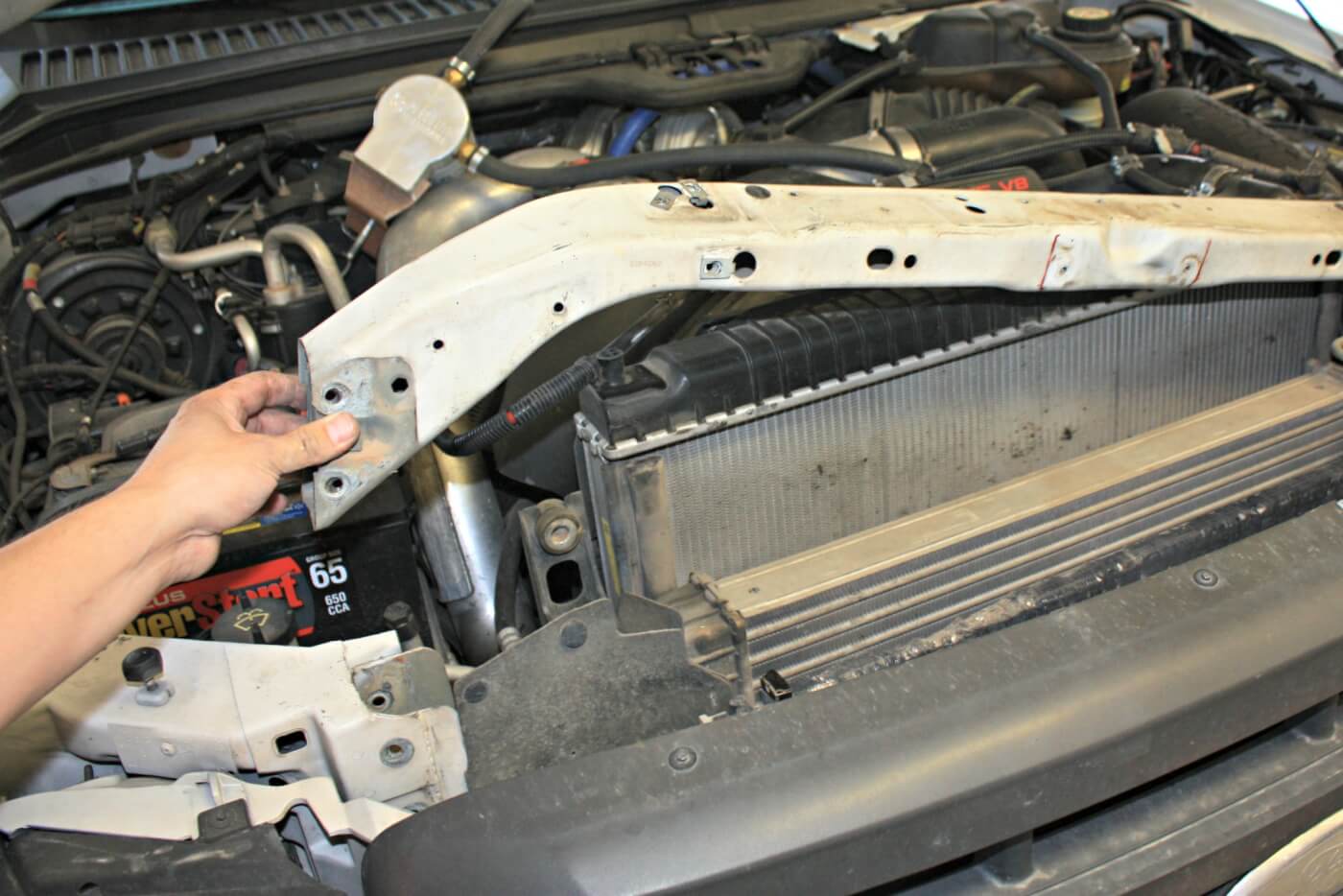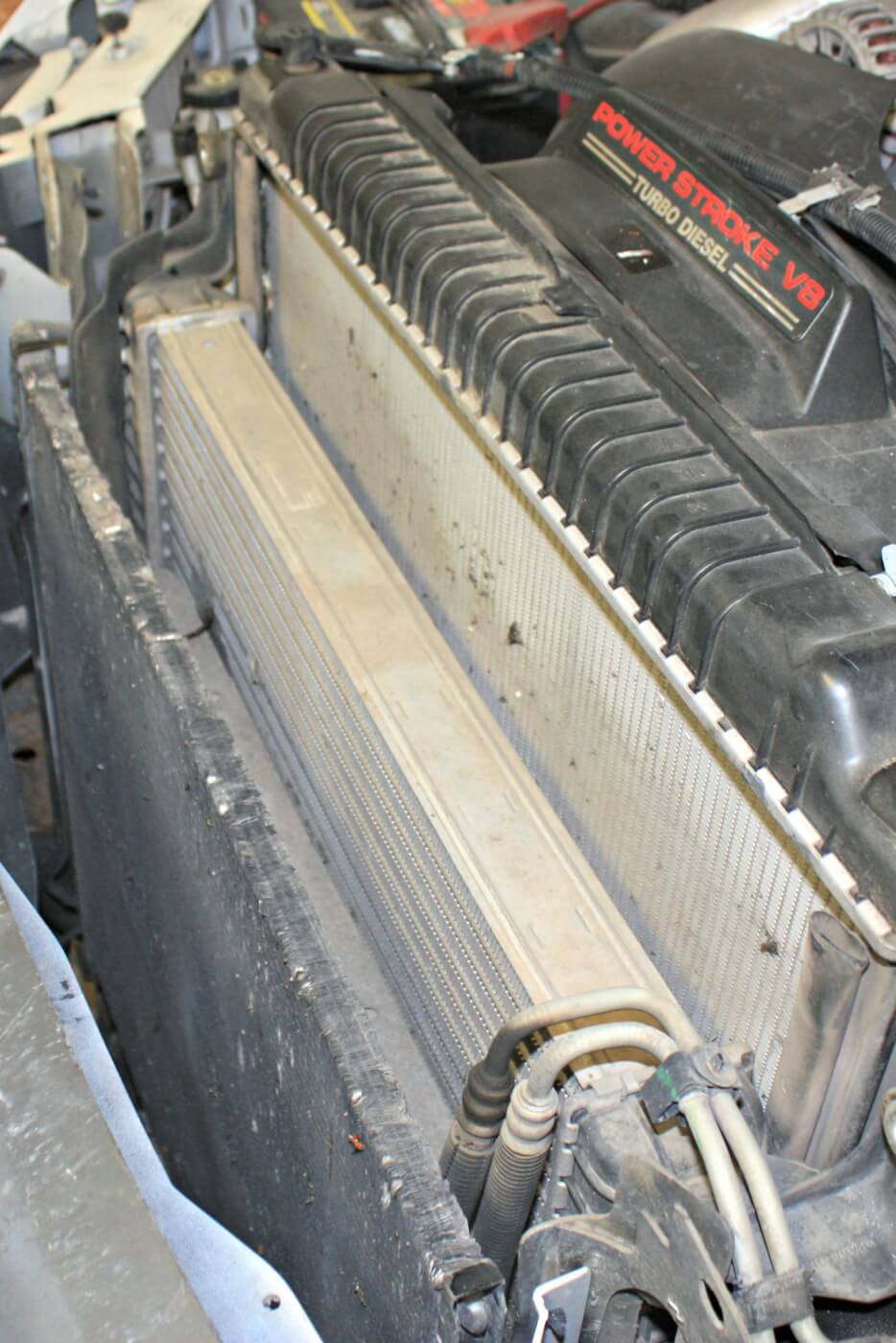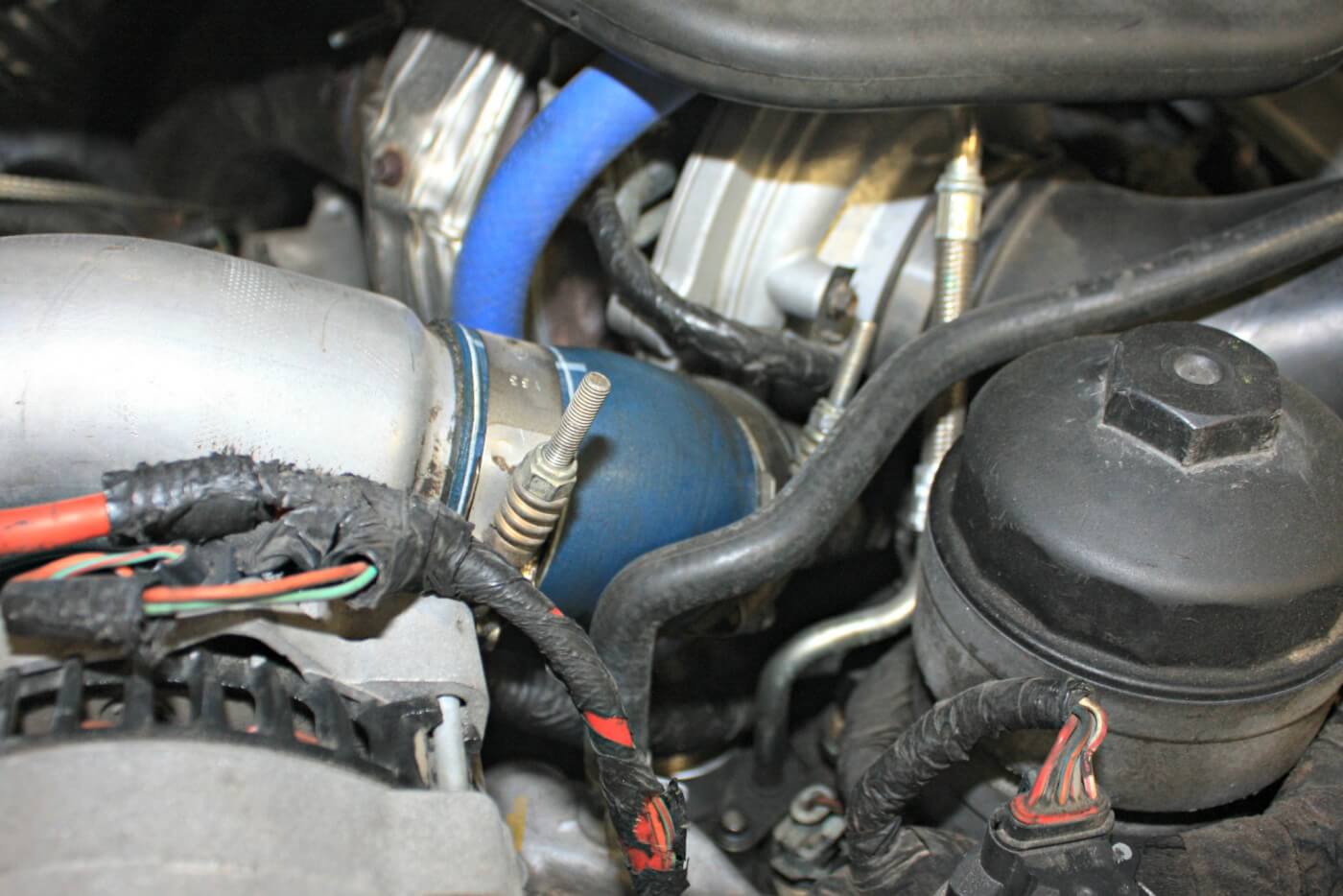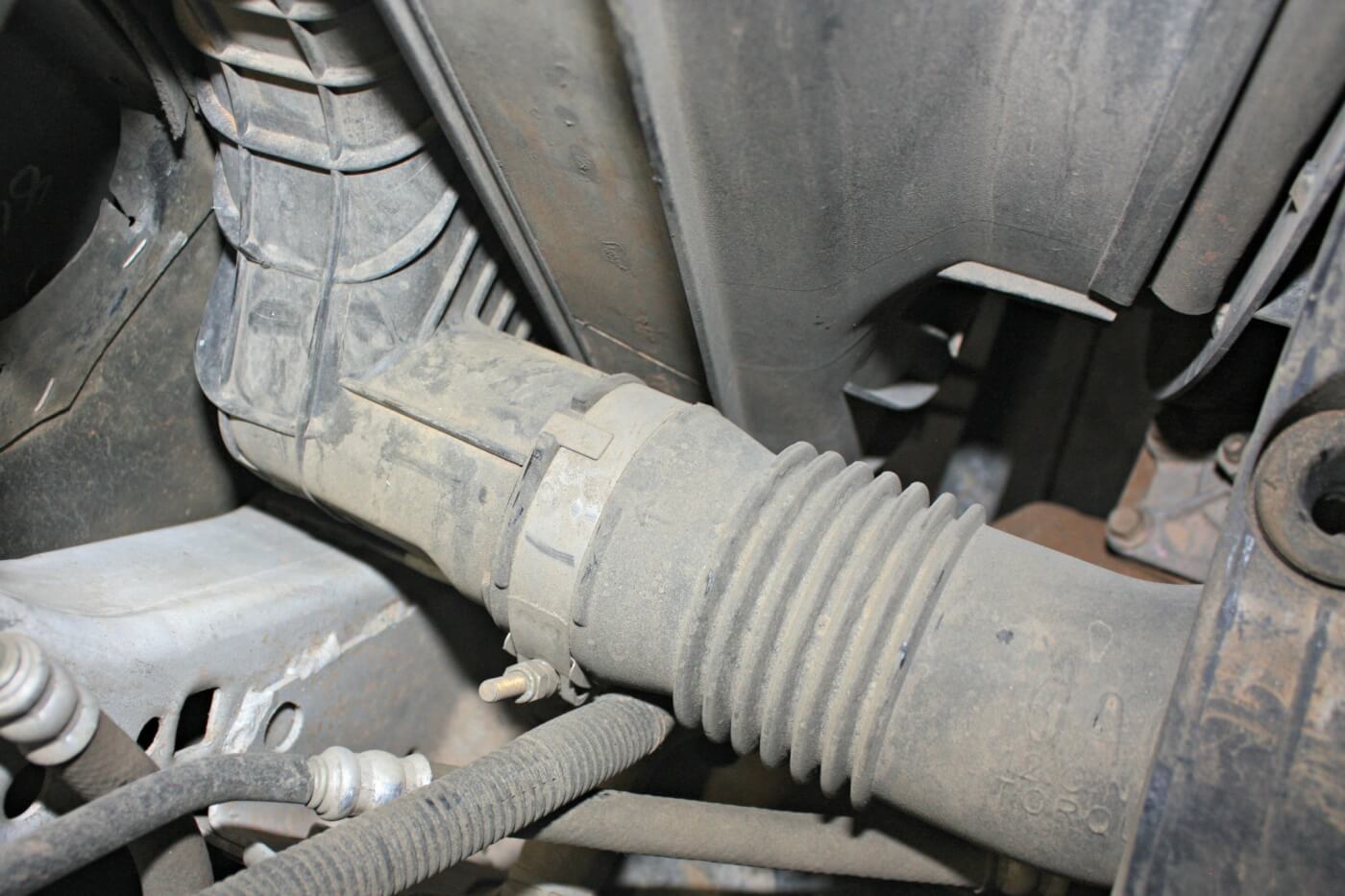 RESULTS
After installing the Six Gun tuner, Ram Air intake and 4" Monster exhaust, fuel mileage had been hovering right around 18.1-18.2mpg. After averaging out the mileage through four tanks of fuel and almost 2,000 miles of driving, these most recent upgrades, such as the larger Technicooler, 3.5-inch boost tubes and High Flow intake elbow, mileage has jumped another 4.5%, which is up to 189-19.0 mpg. This truck is used on an 80-mile daily commute at highway speeds and is just a 2WD, so the mileage results may be a bit higher than what a crew cab 4×4 would see in the city, but with the fine tuning adjustments from the Banks Six Gun and the improved engine efficiency from better air density, it should still net solid gains in mileage and performance, regardless of the vehicle. The owners of this particular truck are quite impressed with the current 19-mpg figures and have already started seeing a cut in monthly operation costs. DW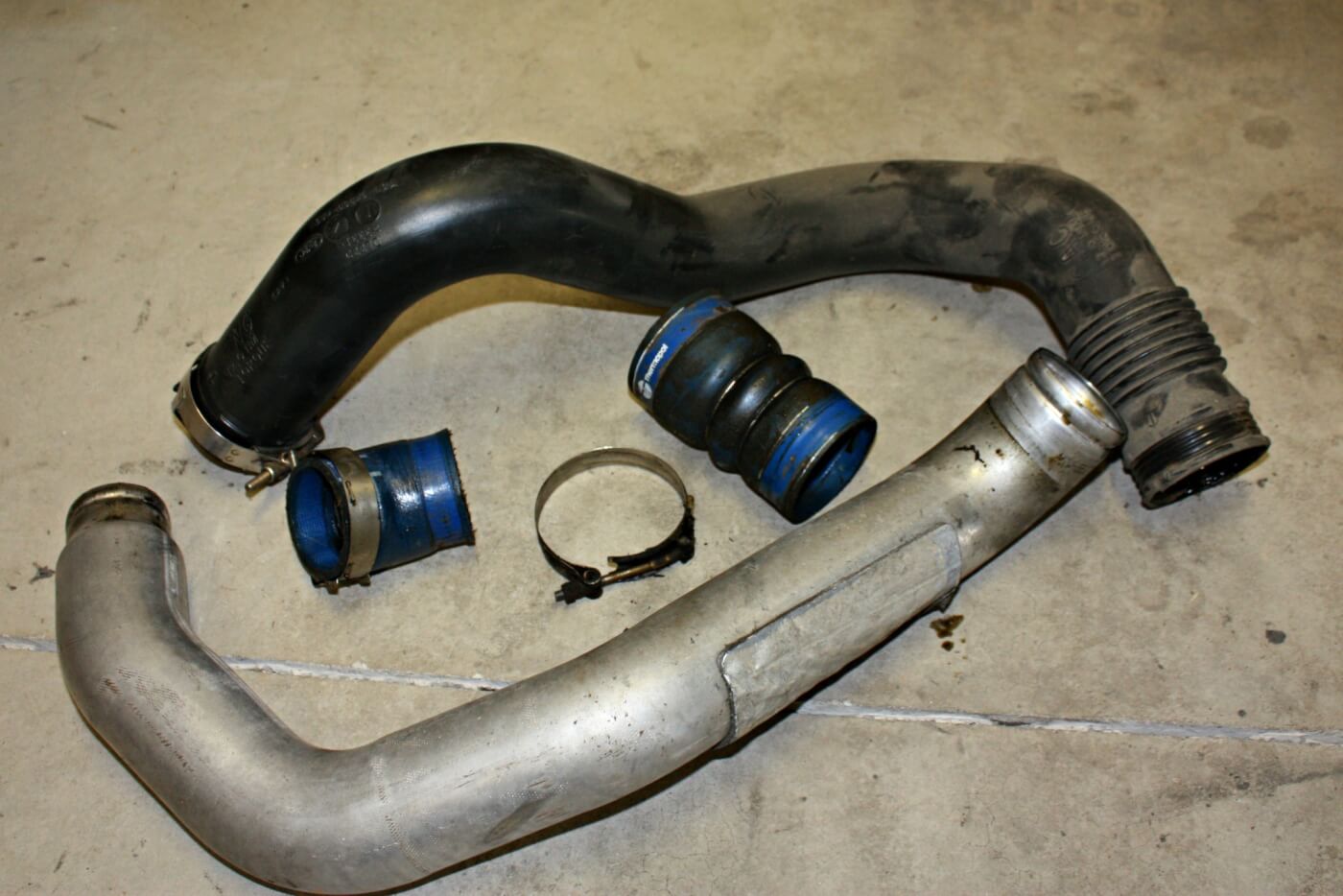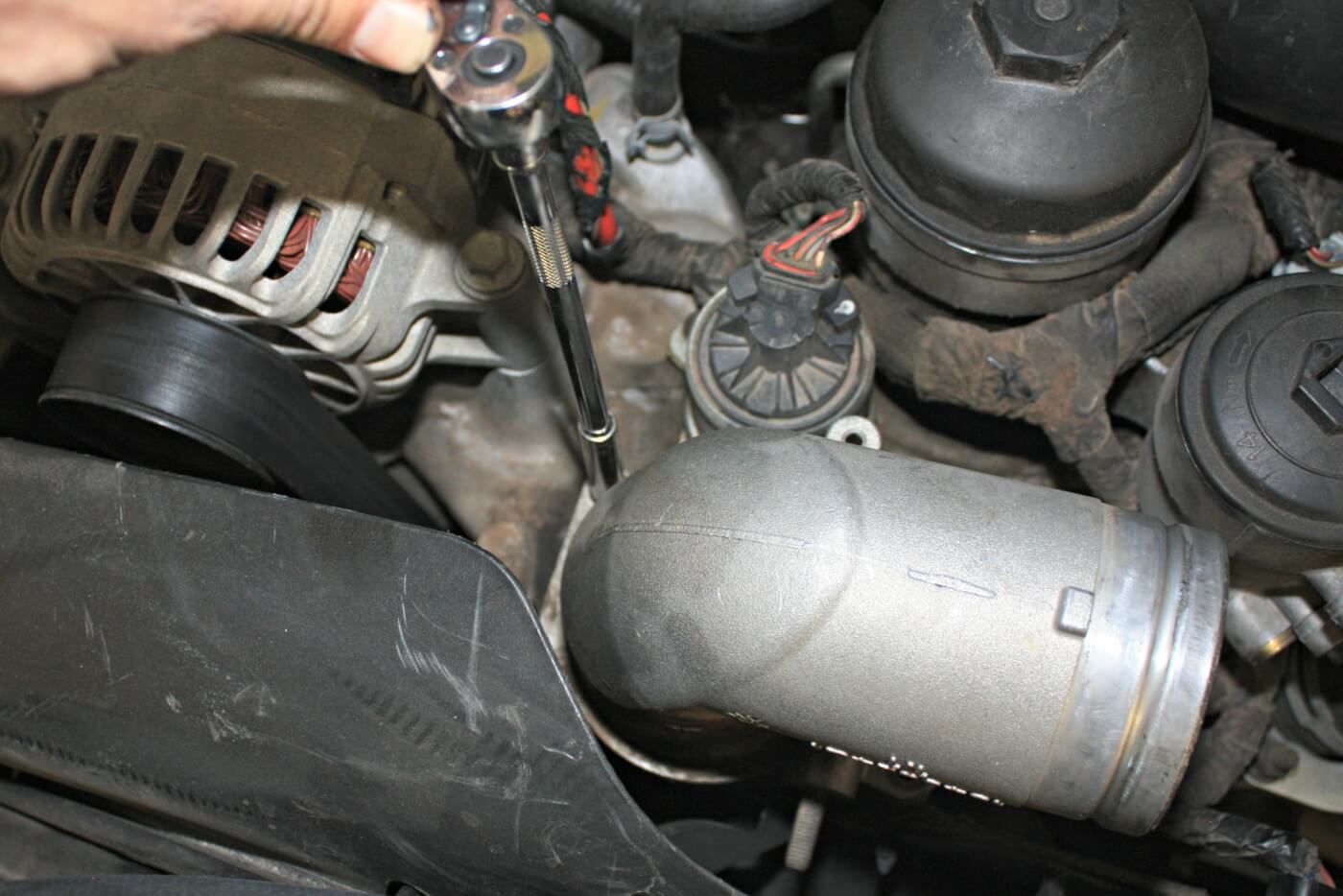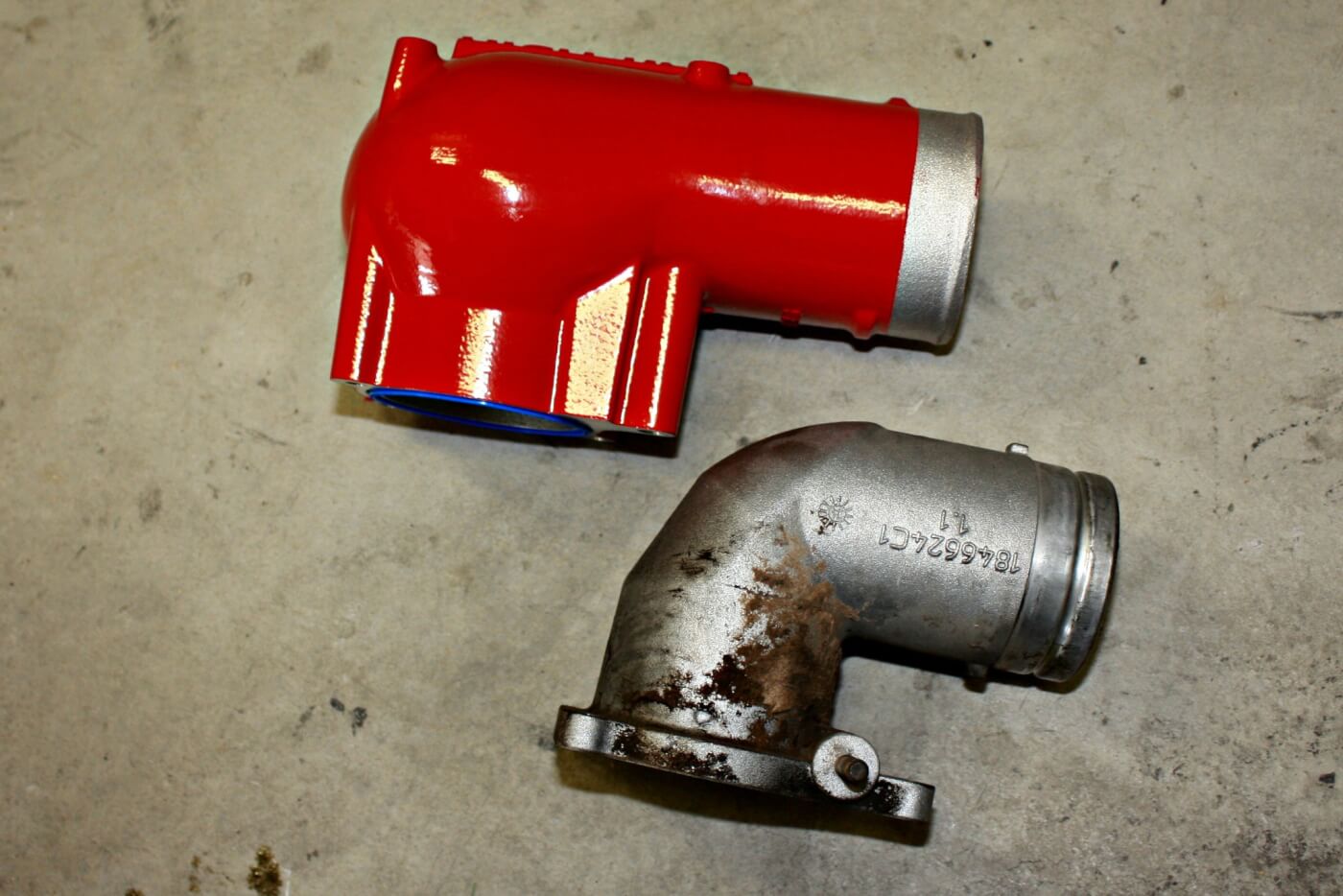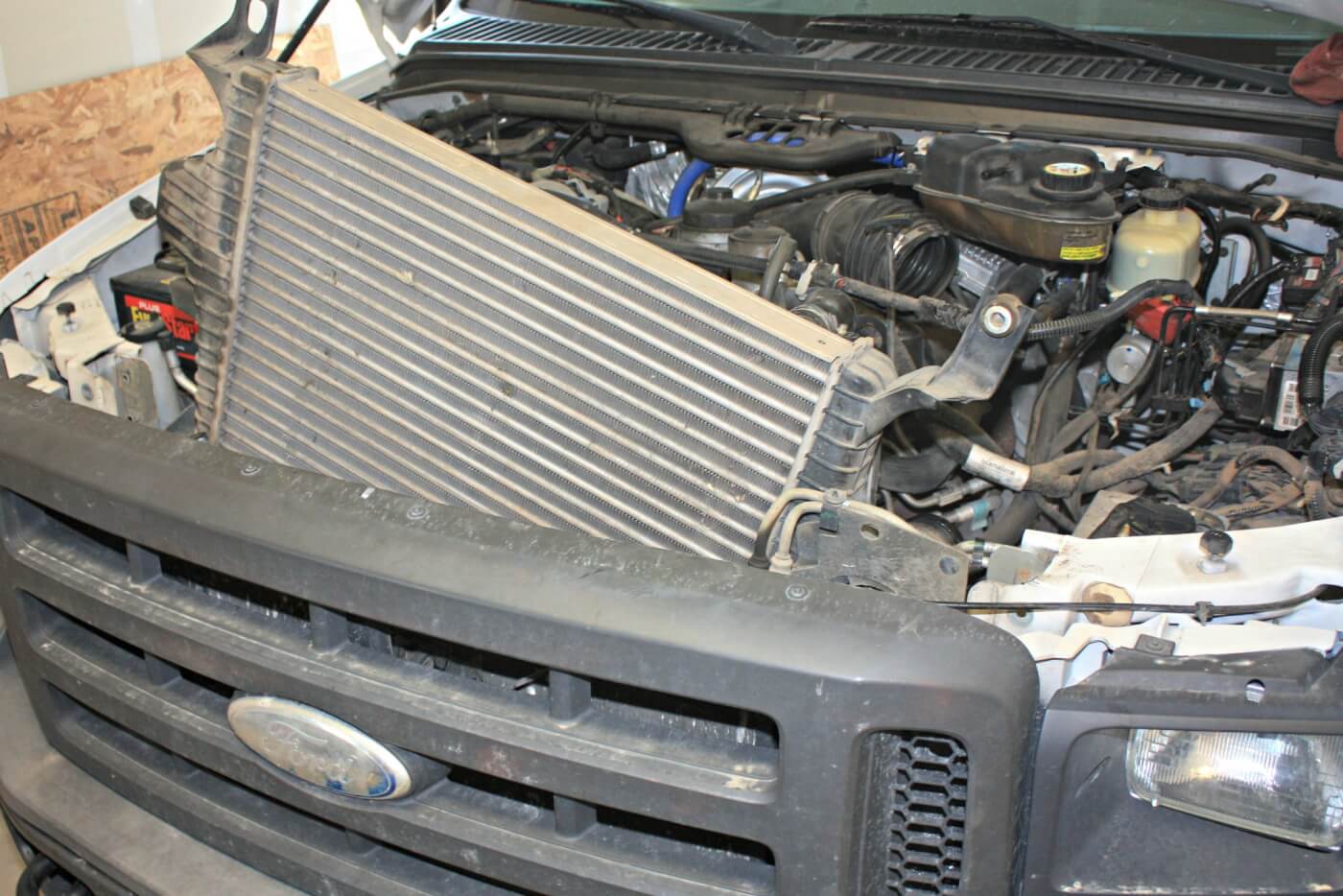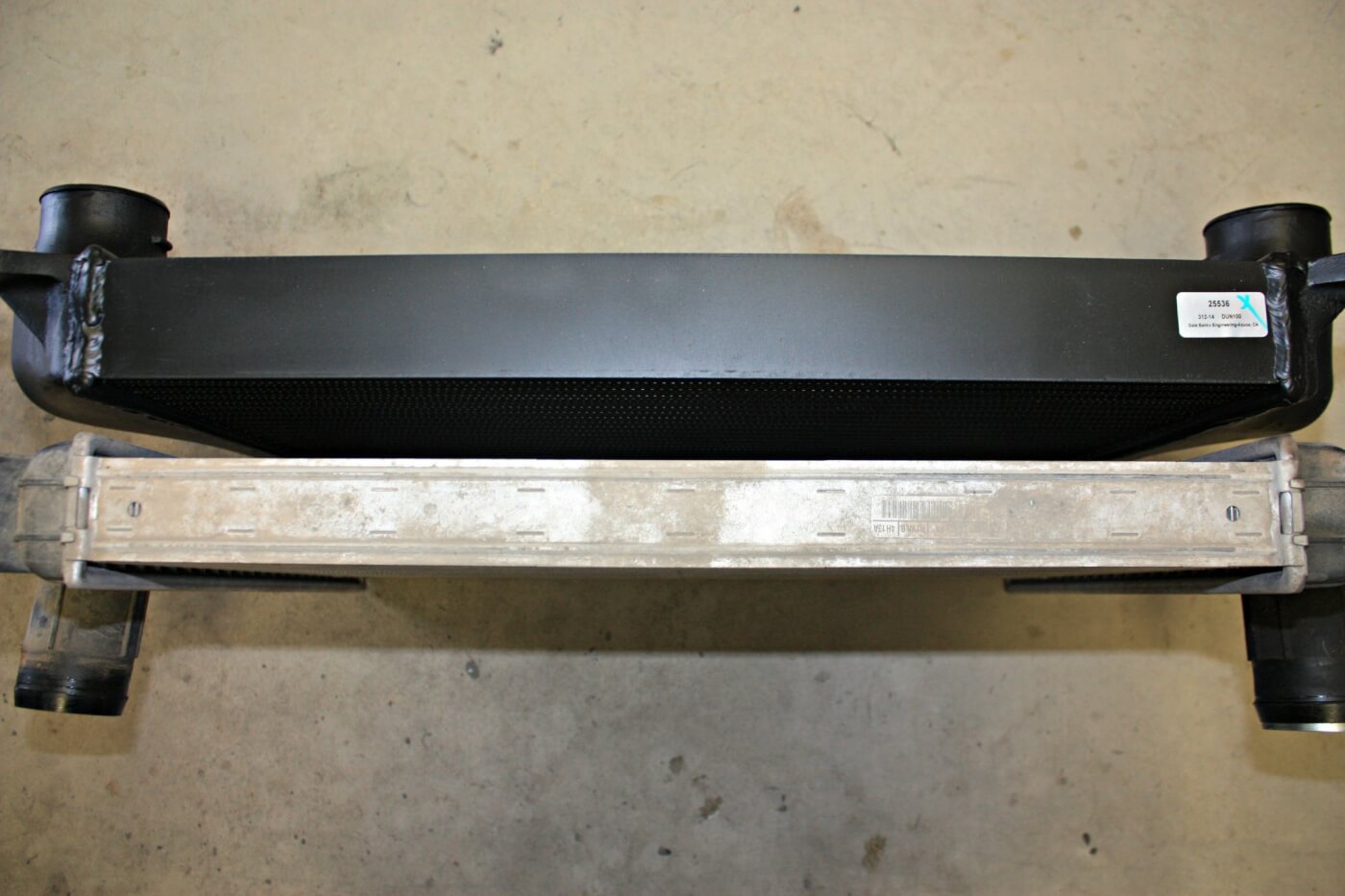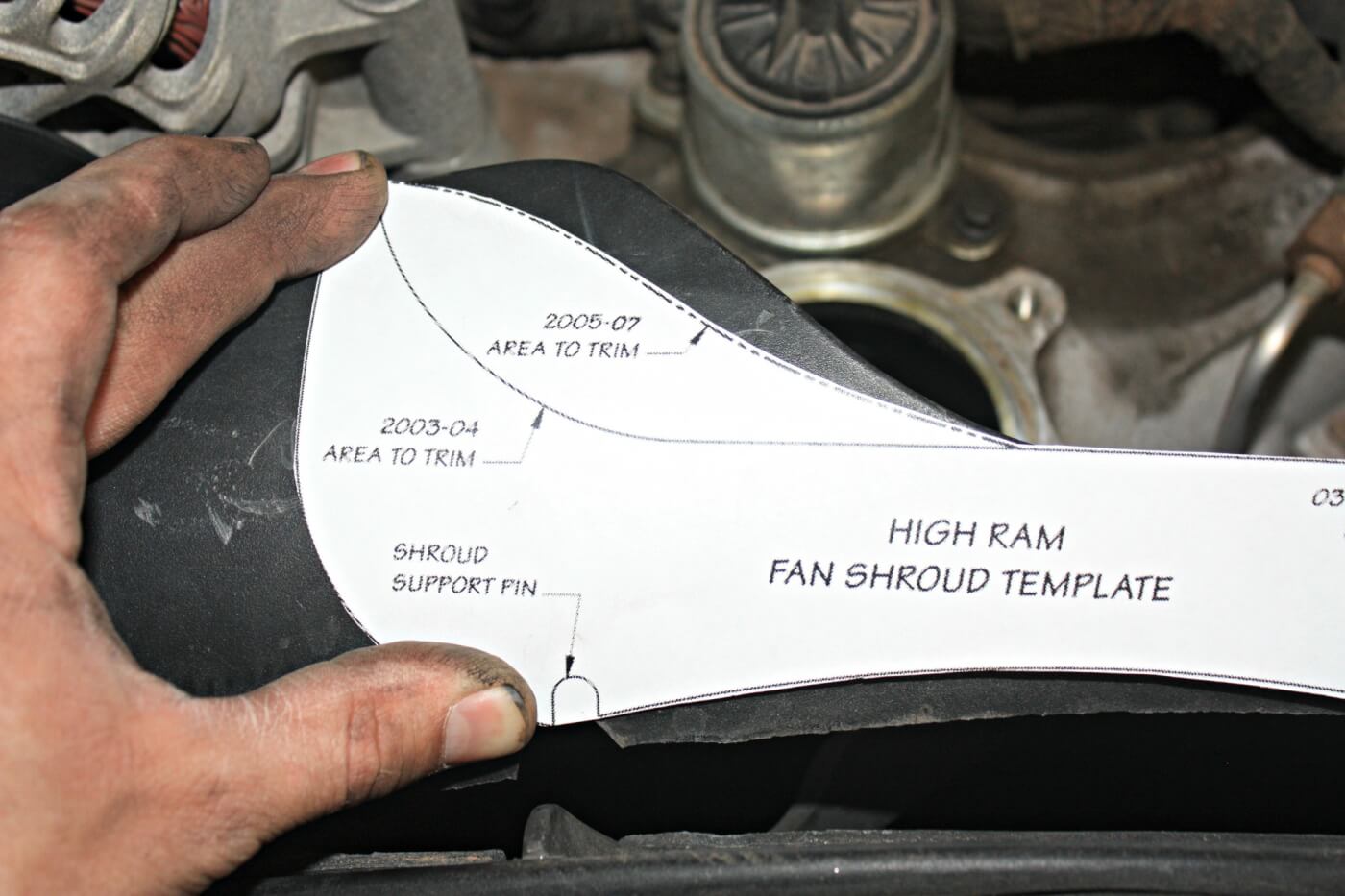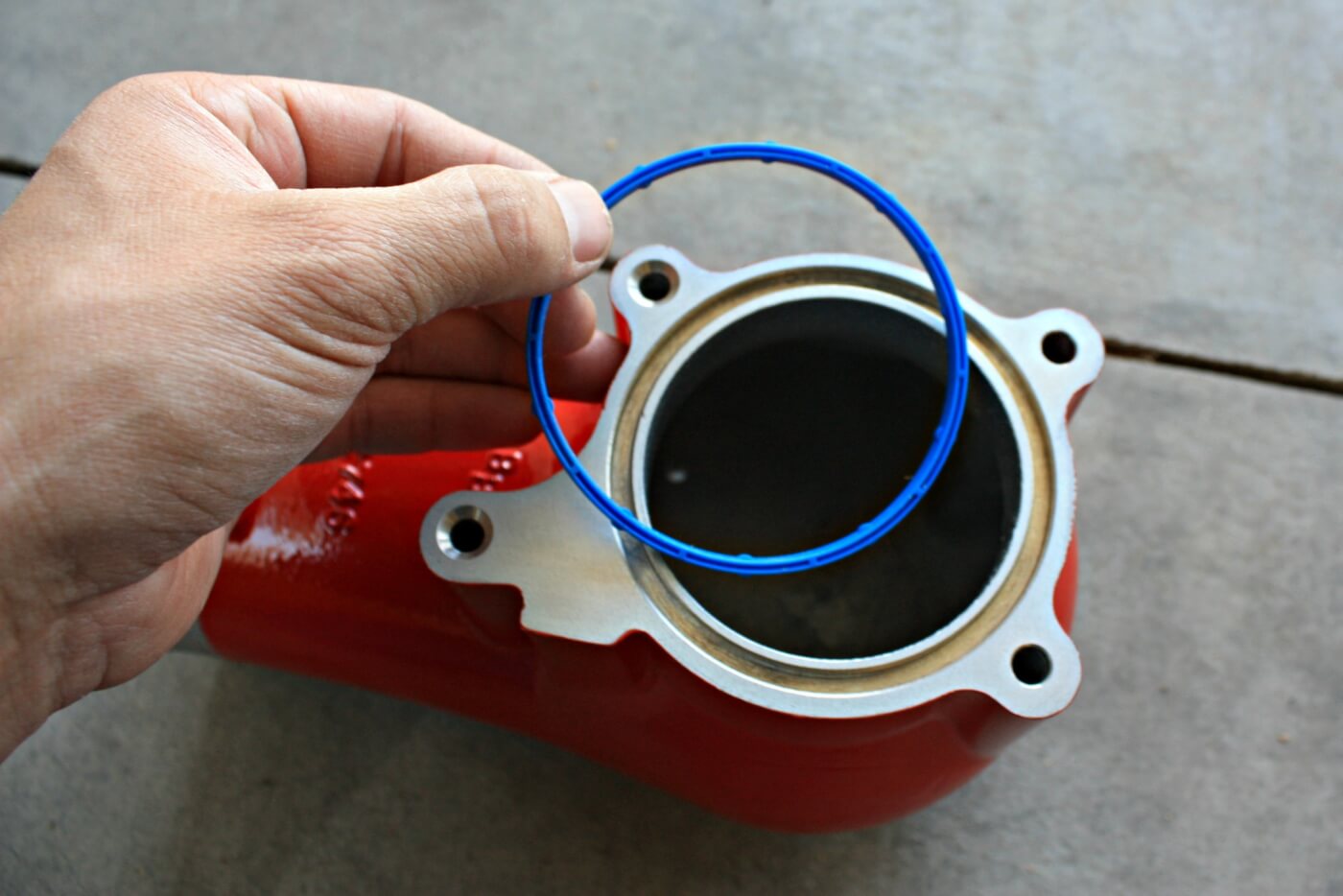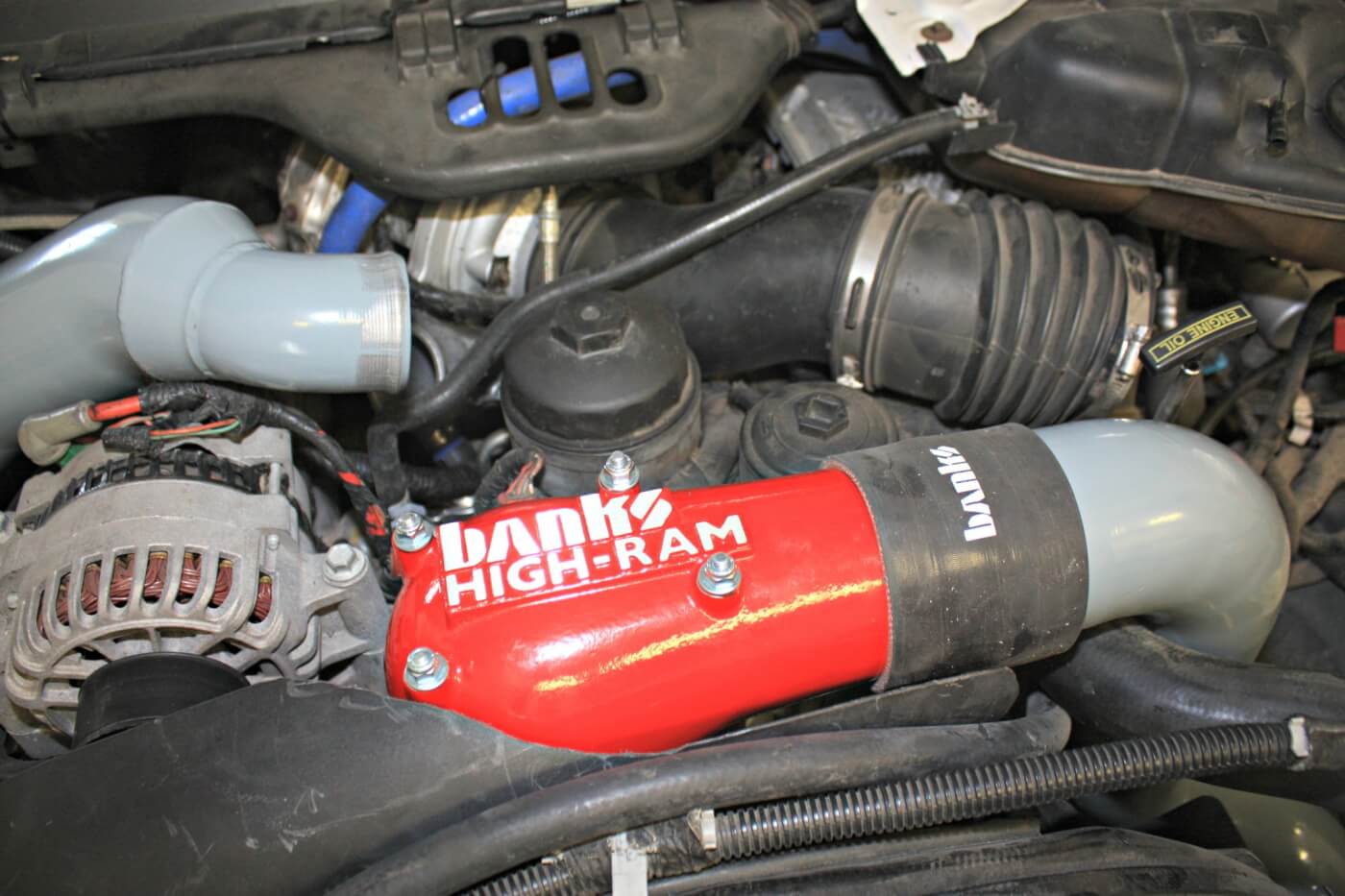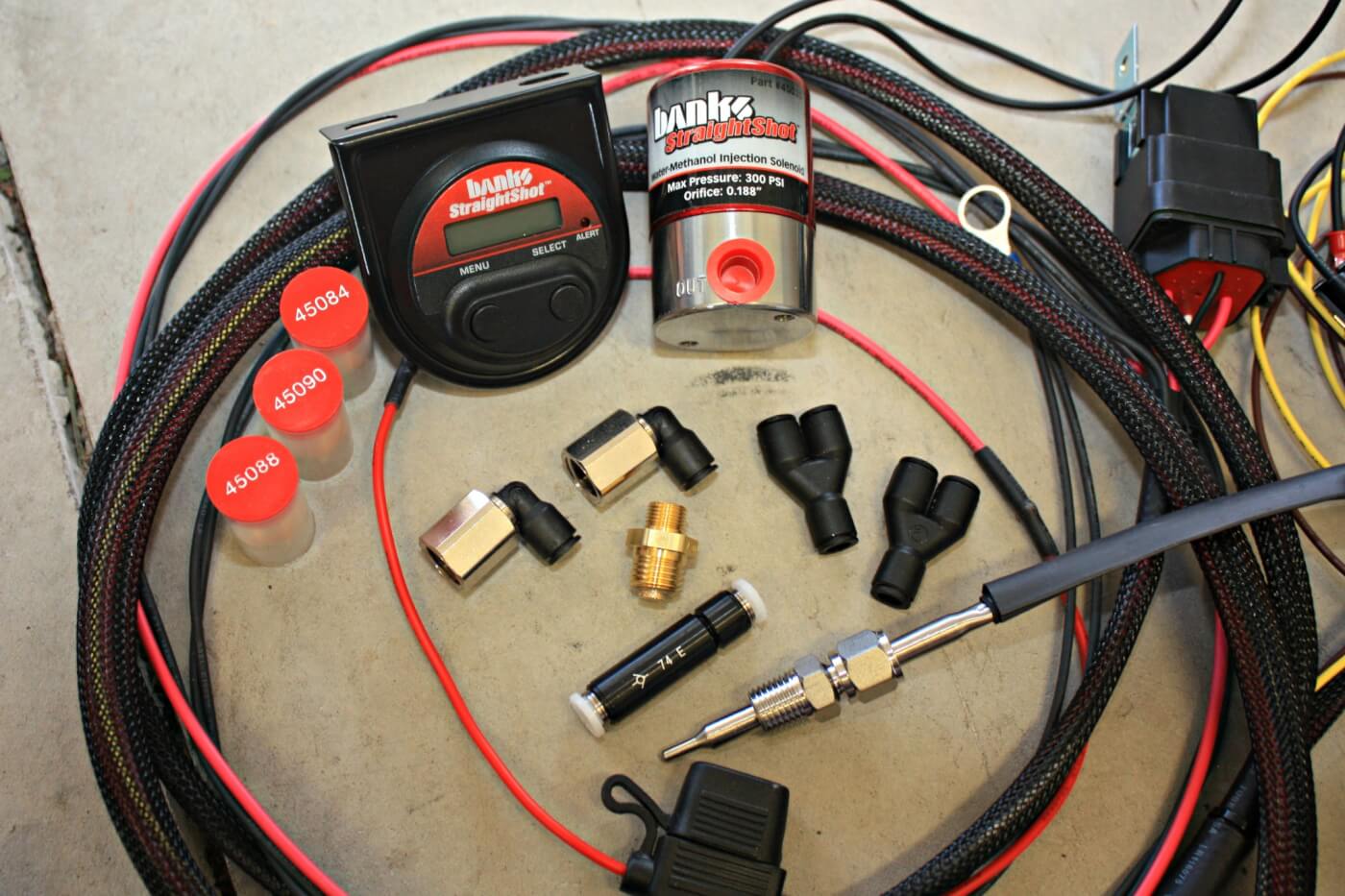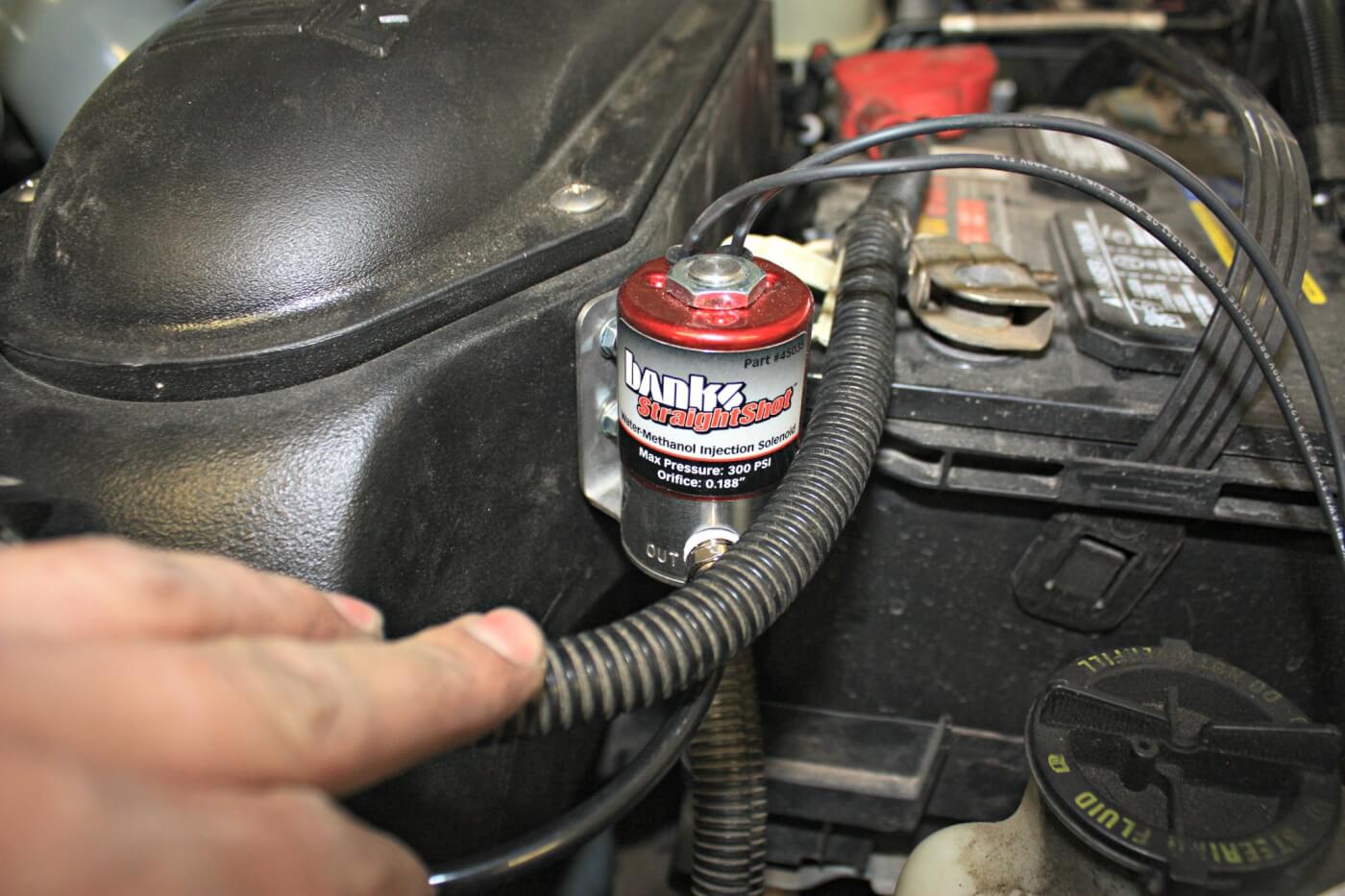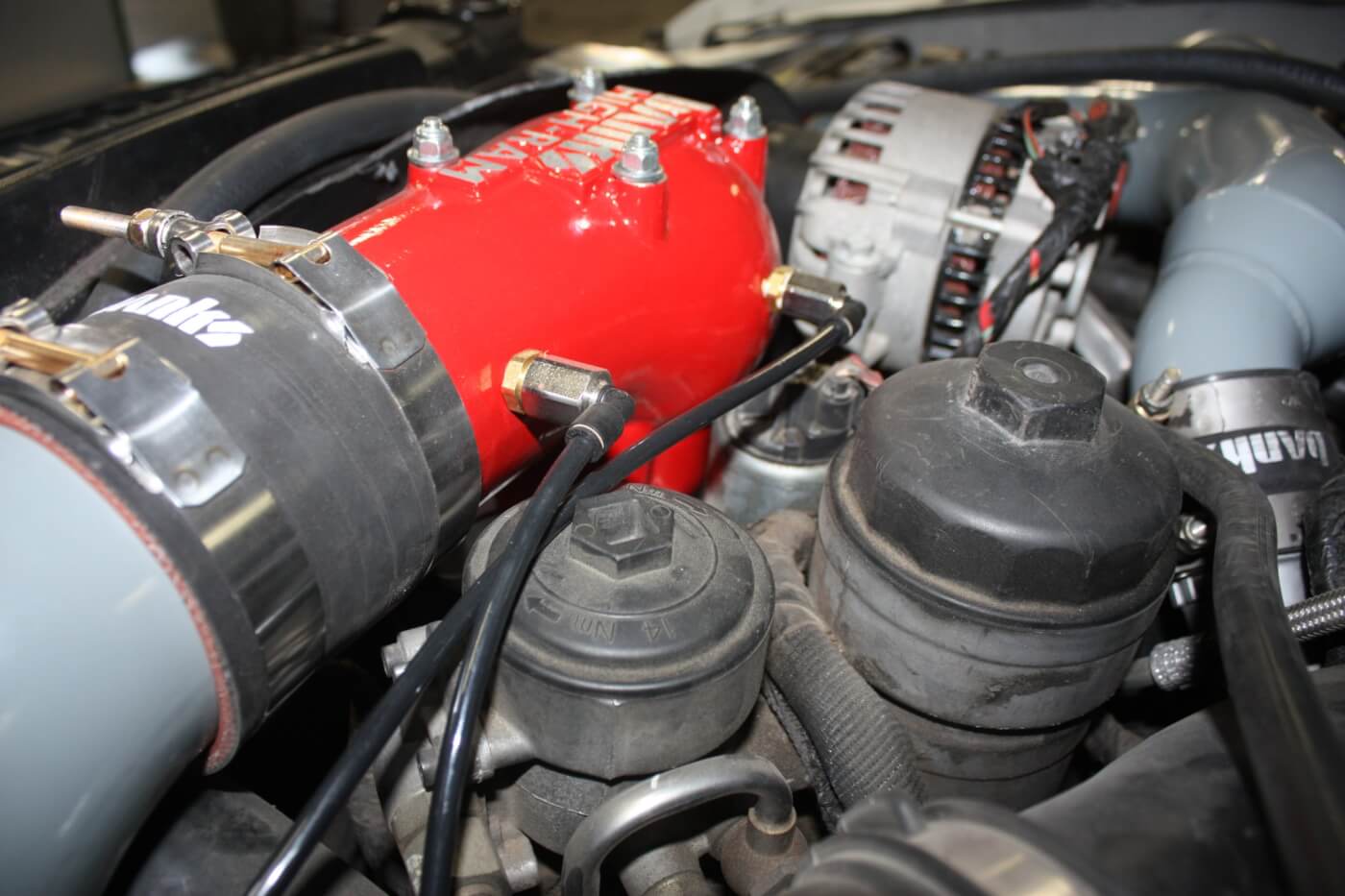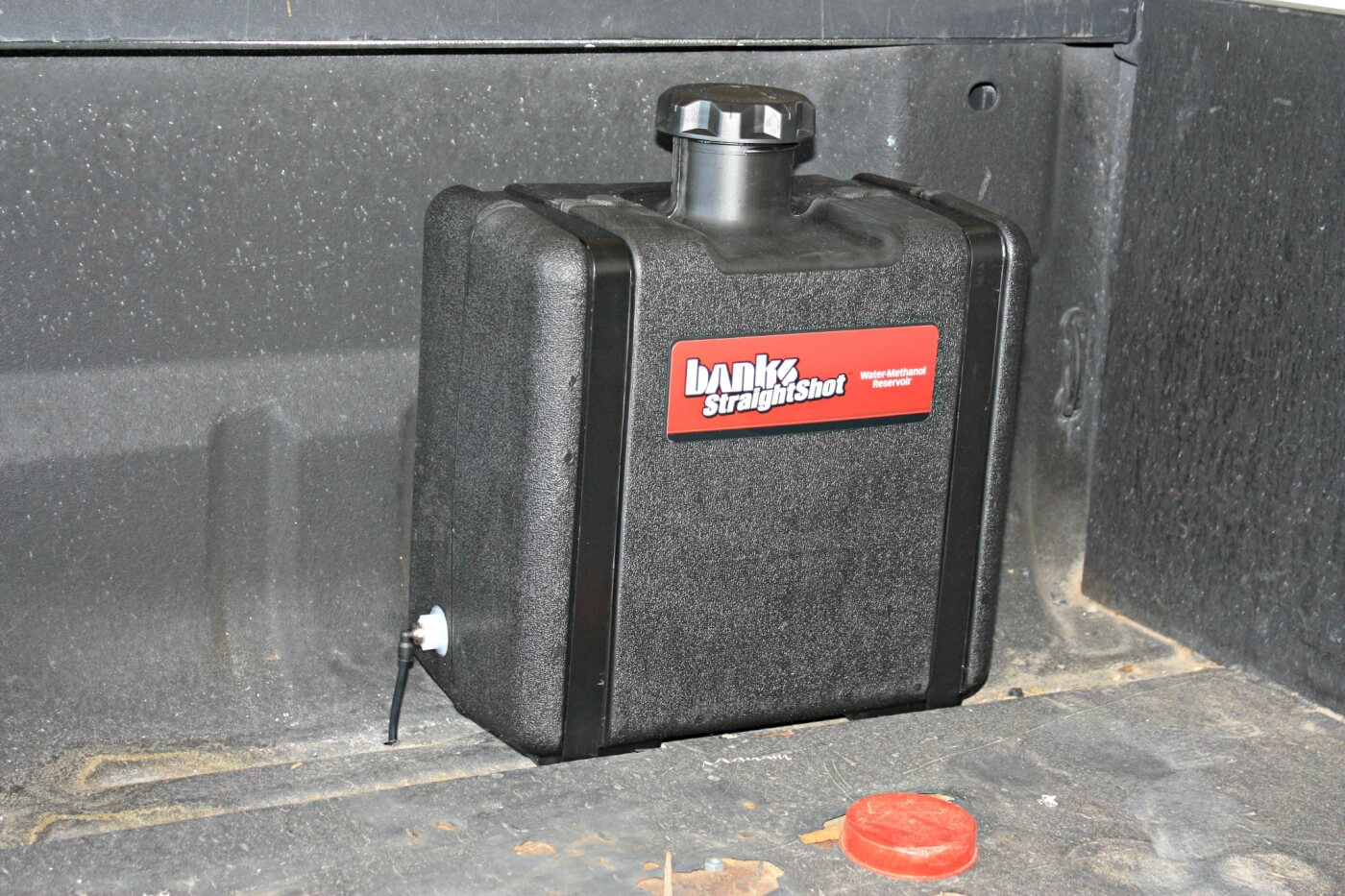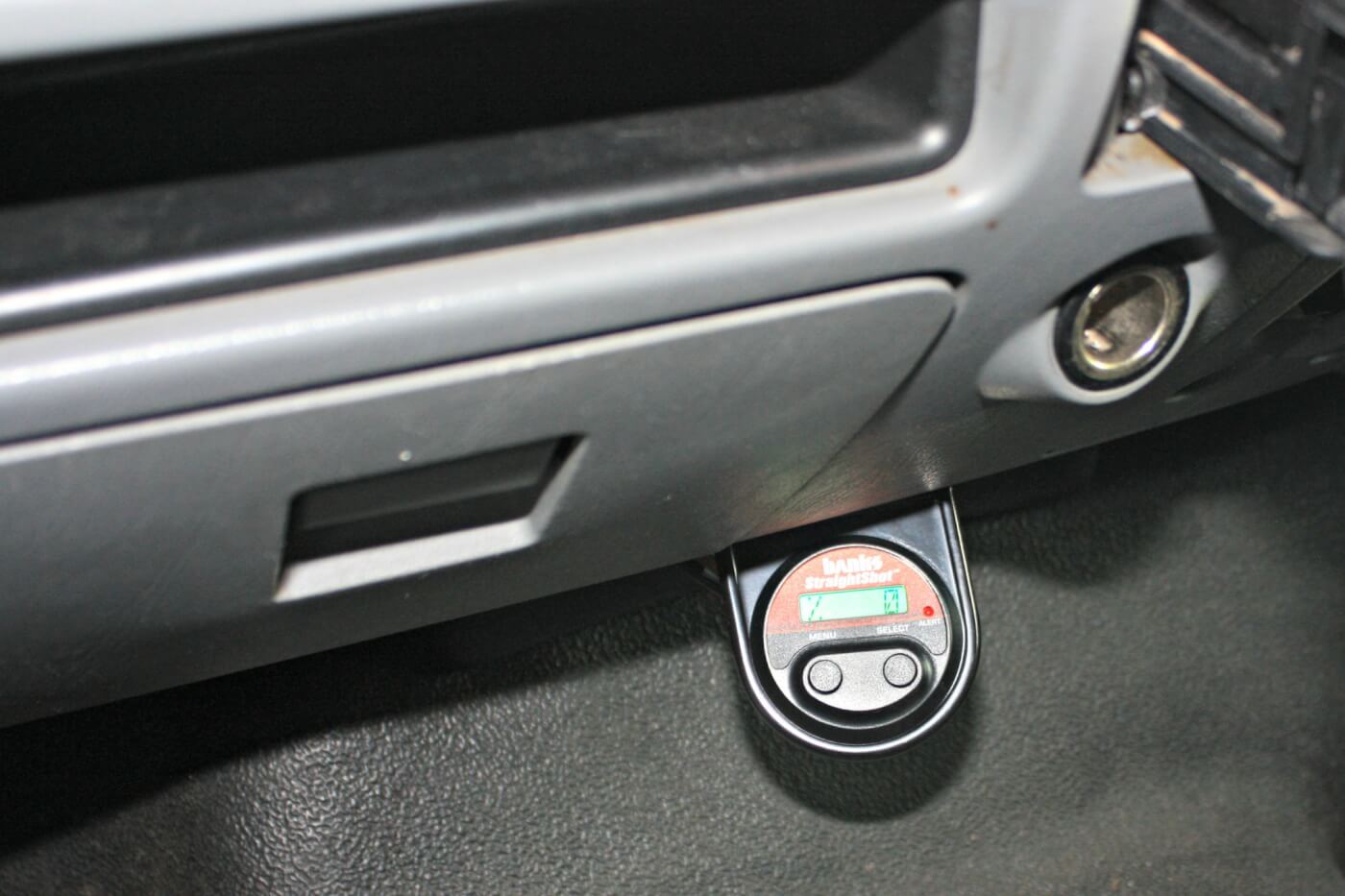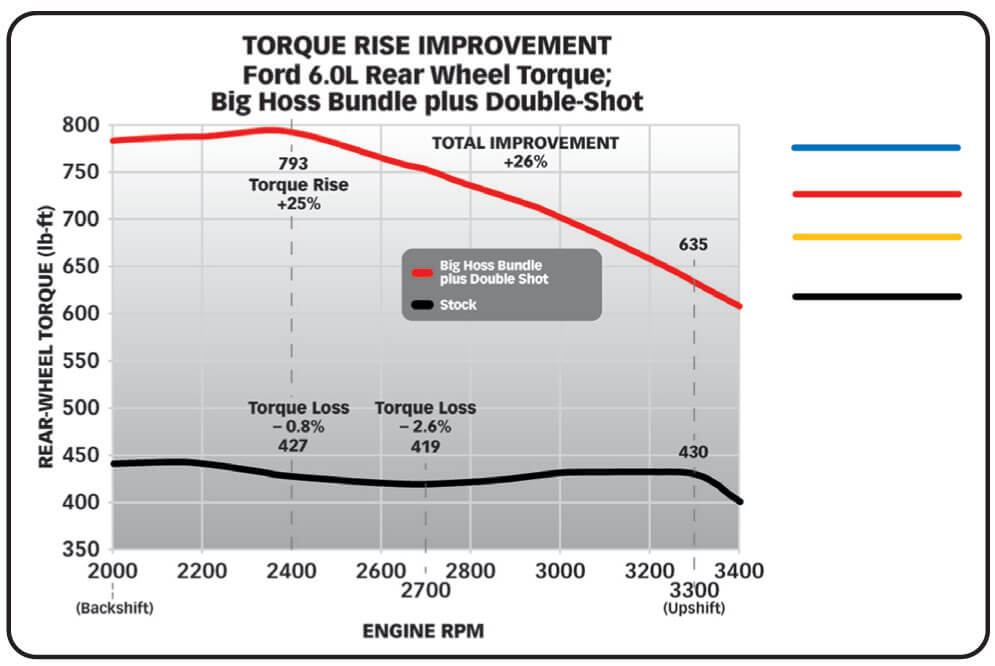 SOURCES:
Banks Power . 800-601-8072 . Bankspower.com