The family that pulls together stays together—as in sled pulling. Just ask Brad and Susie Ingram and their young sons Brady and Trenton. They're not only a regular fixture on the sled-pull circuit, traveling some 14,000 miles throughout the Midwest during the competition season, but also trophy winners. What follows is a recap of their life on the sled pull circuit and what makes their Scheid-sponsored rig a champ.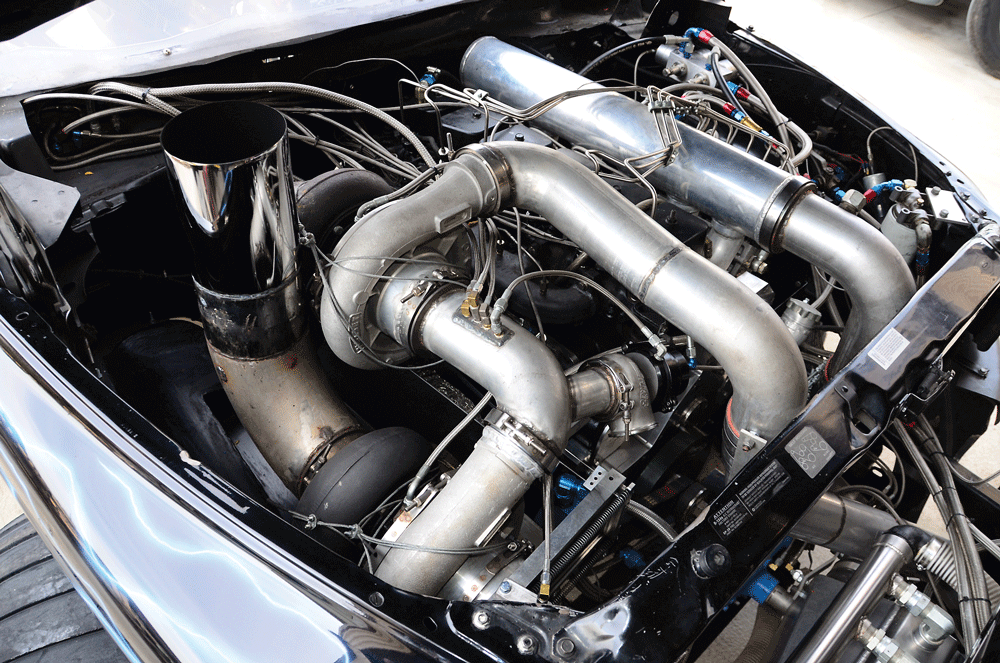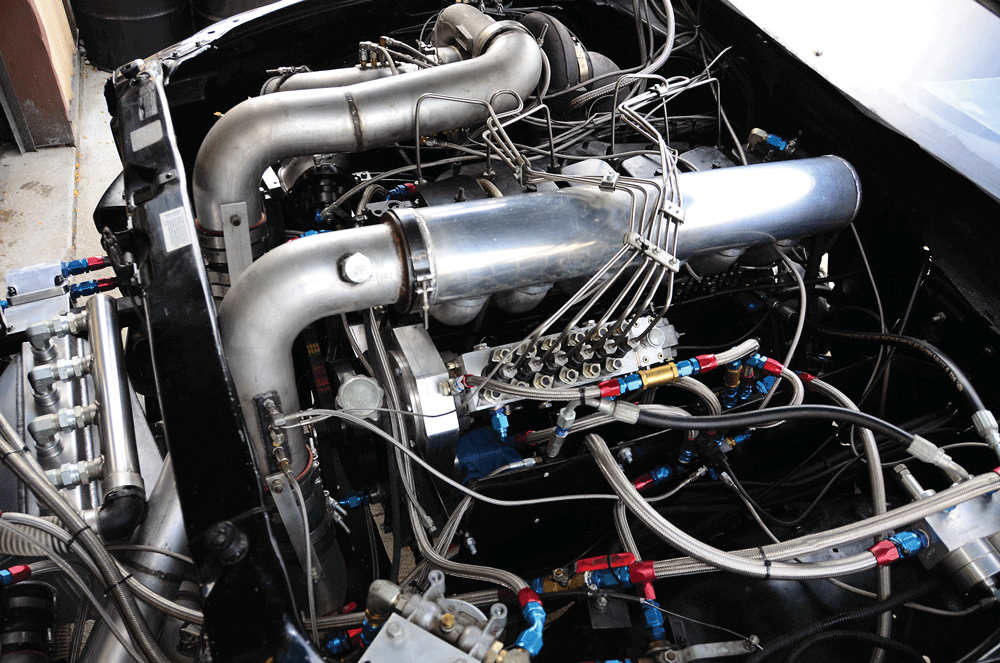 For those not already familiar with the sport of tugging, it actually goes back to the time of ancient Egypt, where legend has it that the Sun and Moon pulled back and forth between daylight and darkness. Imagine if those Egyptians had access to one of Scheid Diesel Service's 2,800-hp twin-turbo Cummins? No contest—let the sunshine in!
That prodigious output is exactly what Brad and Susie Ingram have on tap in their radically modified 1996 Dodge Ram 3500. Before covering the astounding anatomy of their monstrous pull toy, we should provide a bit of latter-day background for those readers who haven't relished this form of mechanized mayhem.
Today's version of tug o' war, variously called sled or power pulling, started out by farmers competing with horse-drawn implements to prove who had the most horsepower (literally). Instead of pulling a hay wagon, the modern motorsports contest involves towing a sledge called a weight-transfer sled. Some 40,000 lbs. on a gear-driven plate moves from the rear wheels to the front, so the farther a truck or tractor pulls the sledge, the more effort is required.
The first motorized sled pulls took place in 1929 in Bowling Green, Kentucky, where the current National Tractor Pulling Championships take place. And who won this year? That's right, the Ingrams. Brad's wife Susie, who trades driving duties with him, is only the third woman to win this honor, and she wears a Super Bowl-sized Bowling Green ring to prove it.
During the 2014 season the Ingrams not only took fifth place in the Lucas Oil pro pulling league points, but also won the NHRDA Super Stock points. How did the Ingrams get involved in the sport, and then become so successful?
"I started with Scheid in 1996," Brad relates. "We started pulling in 2003 and ran from the Street class up to the Unlimited Single class. Then that class changed down to the 3.0 class in 2008, so we sold our truck and took over running the Scheid Diesel truck. We ran 3.0 and Super Stock at different times and went to Super Stock for the 2014 season."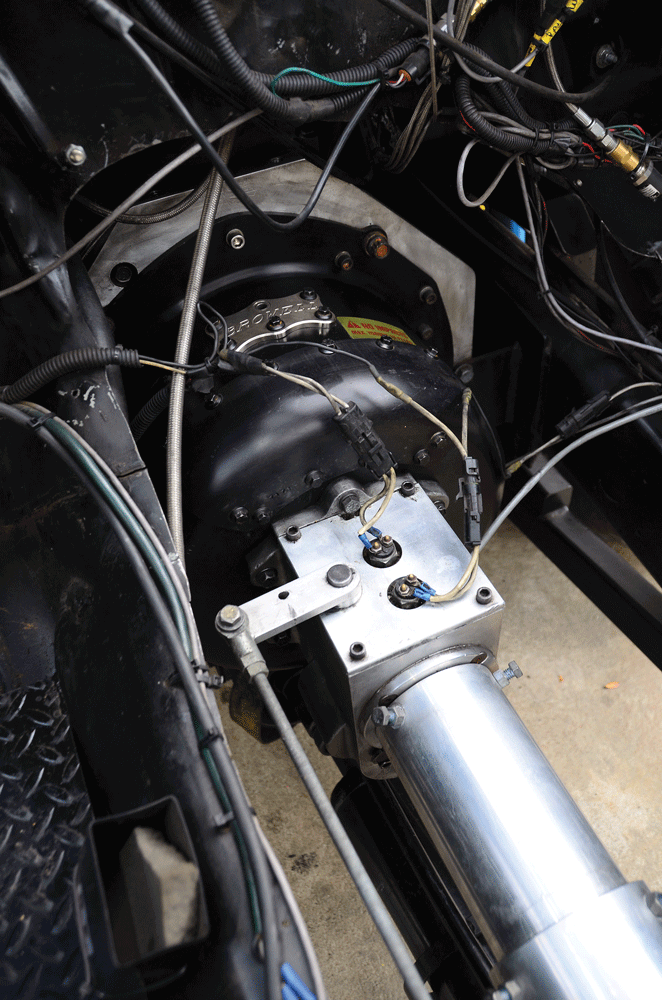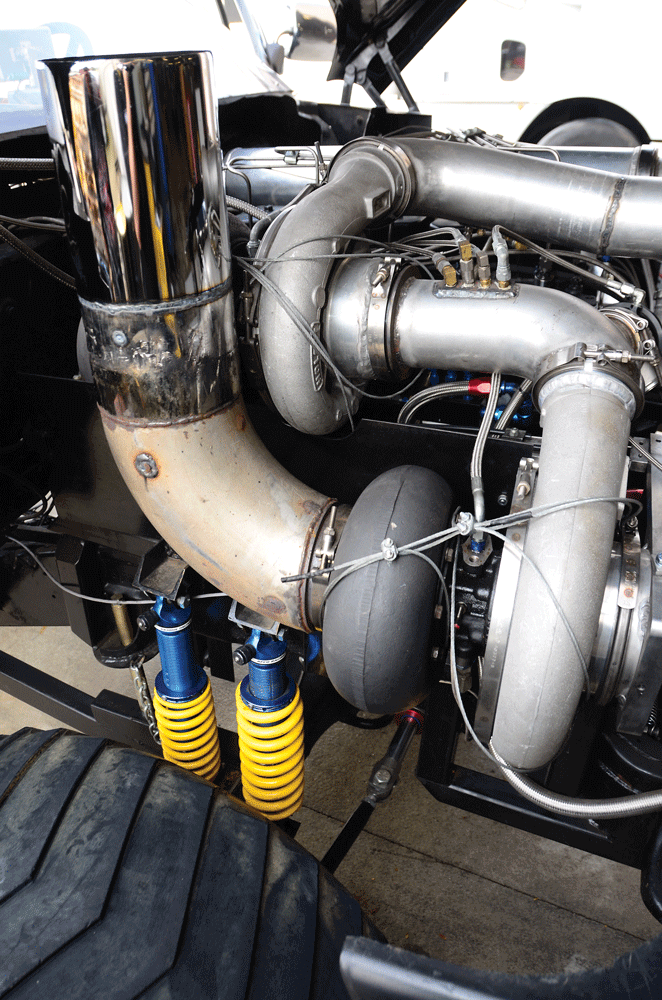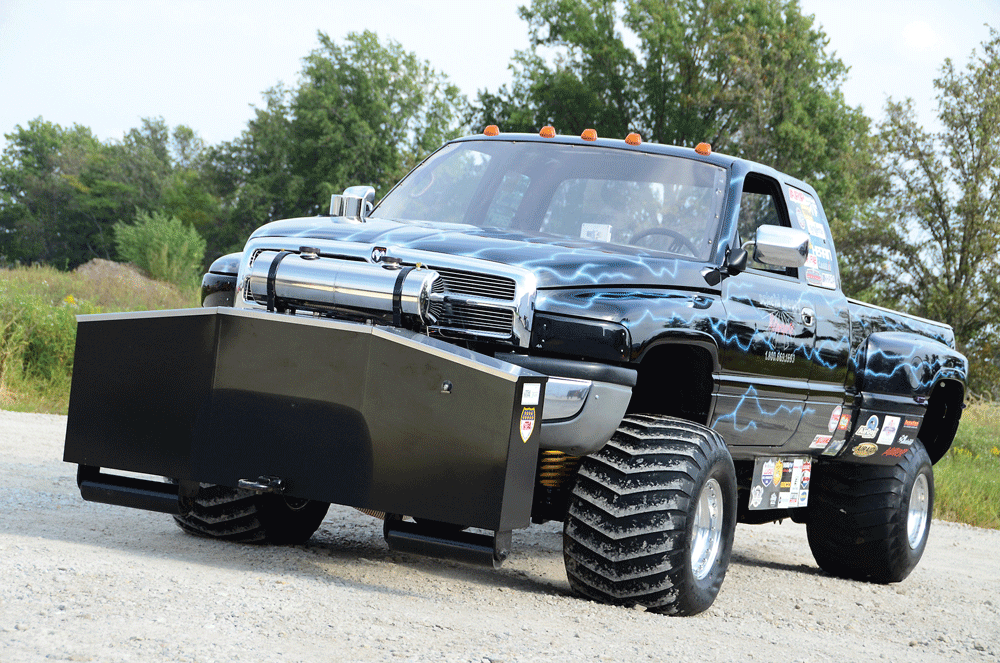 How did Susie end up behind the wheel?
"She kinda kicked me out," Brad laughs. "I actually learn more standing by than driving, watching how the truck hooks up."
Susie's version of how she stepped into the driver's seat is a bit different.  "My first pull was in our local daily driver," she relates. After that initial run, "I've been hooked on it ever since."
Who's the better driver? "It depends on the track," she says diplomatically. Her preference is for solid, moist clay, but not too wet. Whoever is in the cockpit, their two sons Brady and Trenton are enthusiastic supporters, and are ready to lend a hand, whether pouring ice into the weight box or towing the sled pull truck in the track area.
As for the winning Scheid pickup, it started life as a 1996 Dodge 3500, but has undergone many changes since its first run down the track during the summer of 2001. The mods start from the front with a custom weight box and built-in ice tank containing the 120 lbs. of ice, 10 gallons of water, four batteries and several hundred lbs. of steel weights. "It's all about putting as much weight up front as possible," Brad points out. "The rear of the pickup is basically just an empty shell, with some tubular bracing for the rear end."
The engine has a 6.7-liter Cummins block, 1-inch steel deck plate and custom sleeves, plus Arias Pistons, billet connecting rods, billet steel roller camshaft, and a 6.7 crankshaft.
"We run a 12-valve, CNC-ported cylinder head with our D-shaped intake, and a T6 exhaust manifold," Brad adds. "The fuel system utilizes our billet triple-feed injectors, a 16mm injection pump capable of 1,500cc of fuel, and stainless steel .120 injector lines."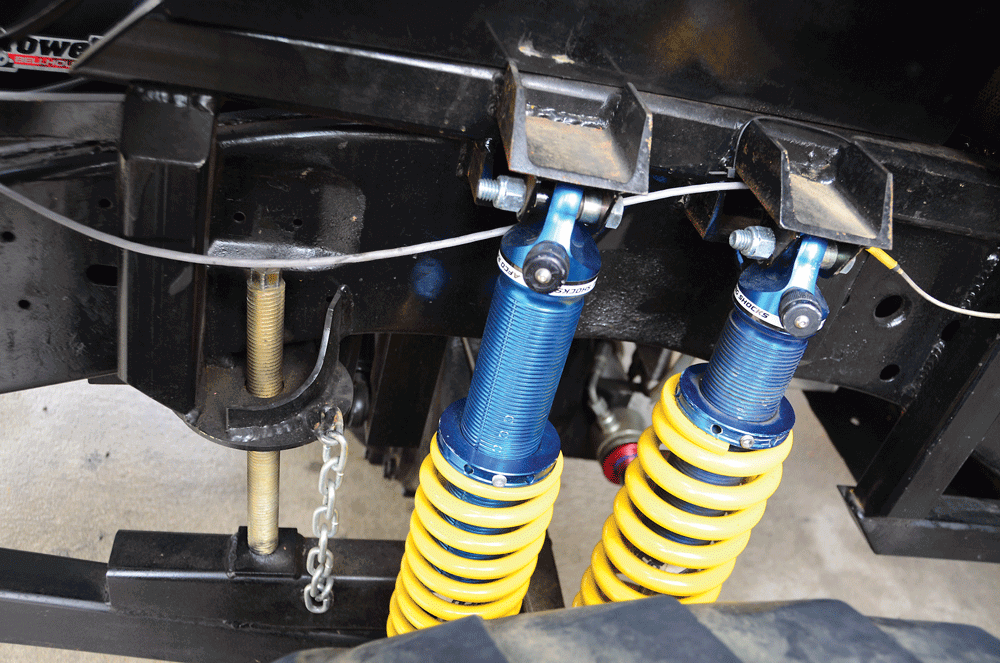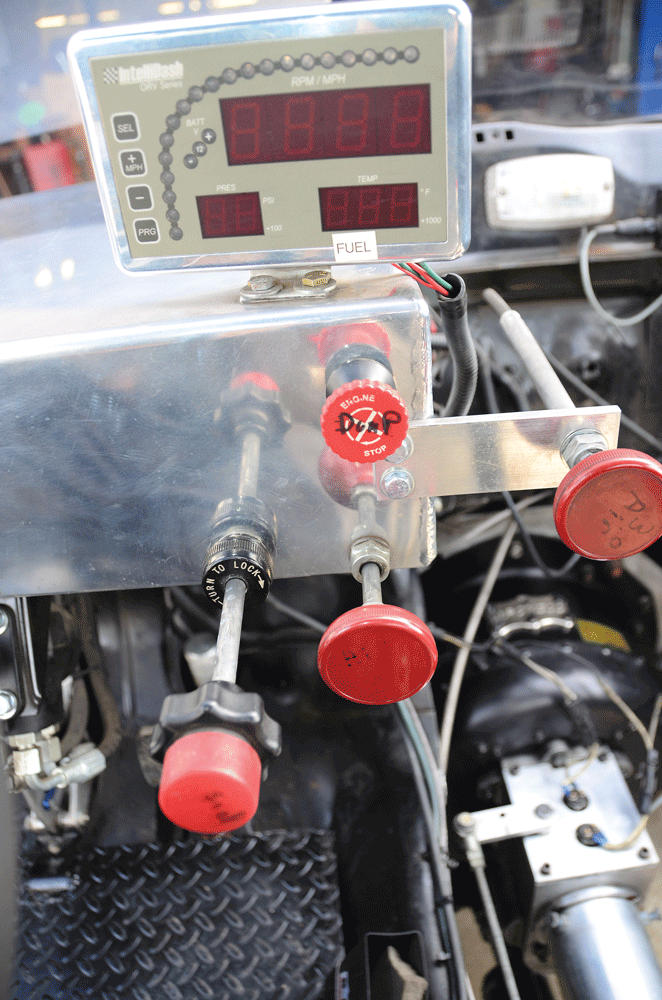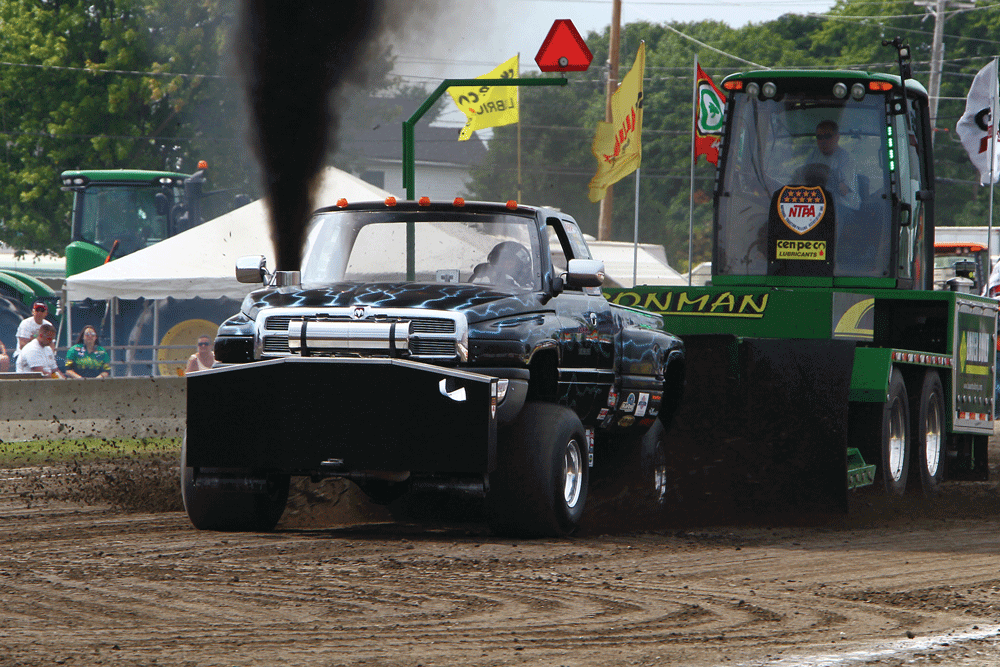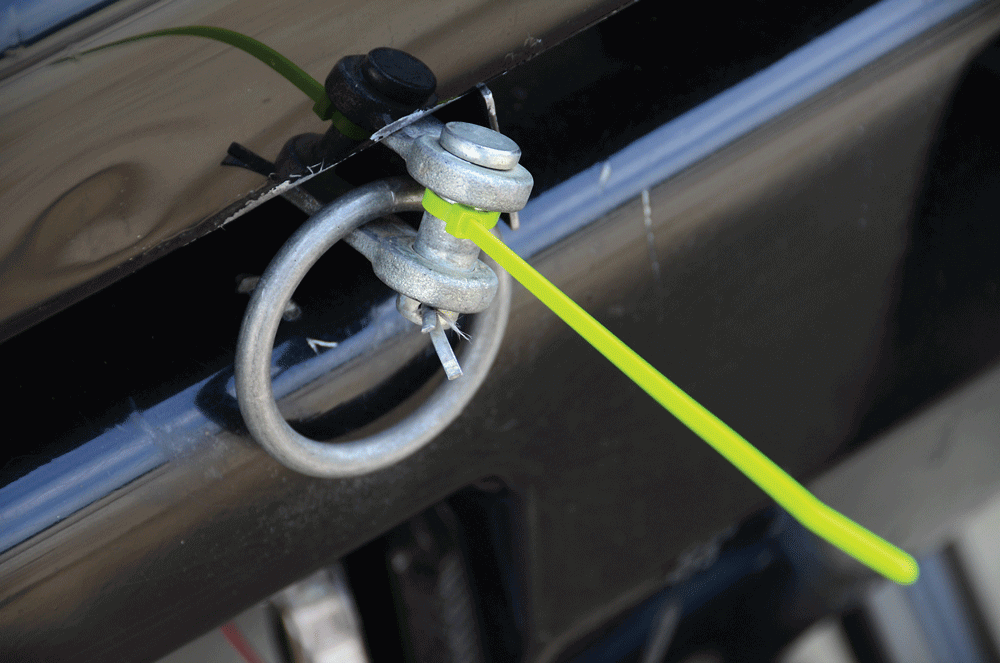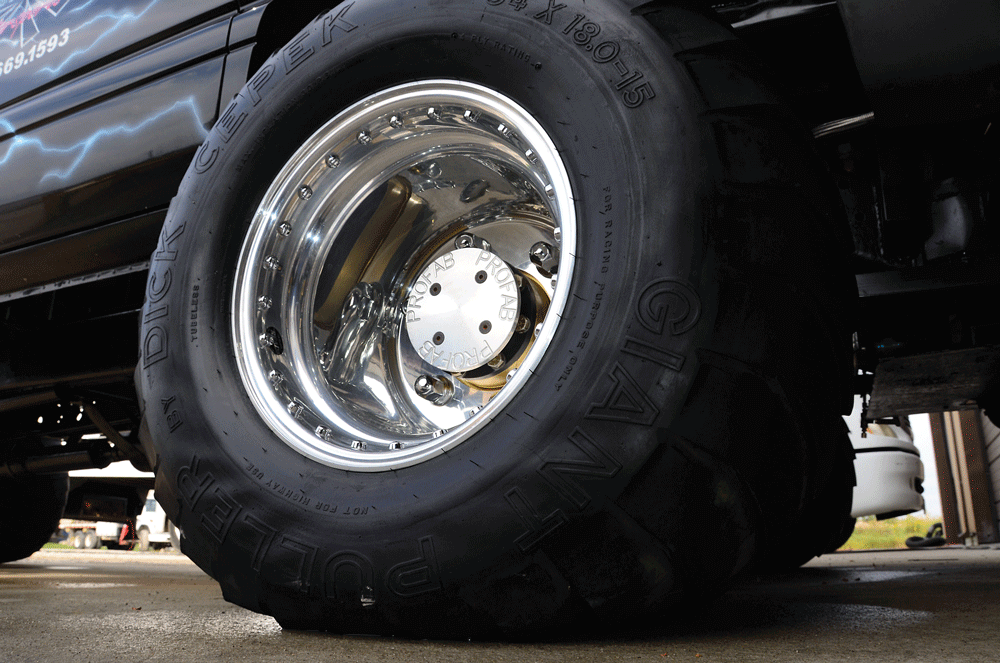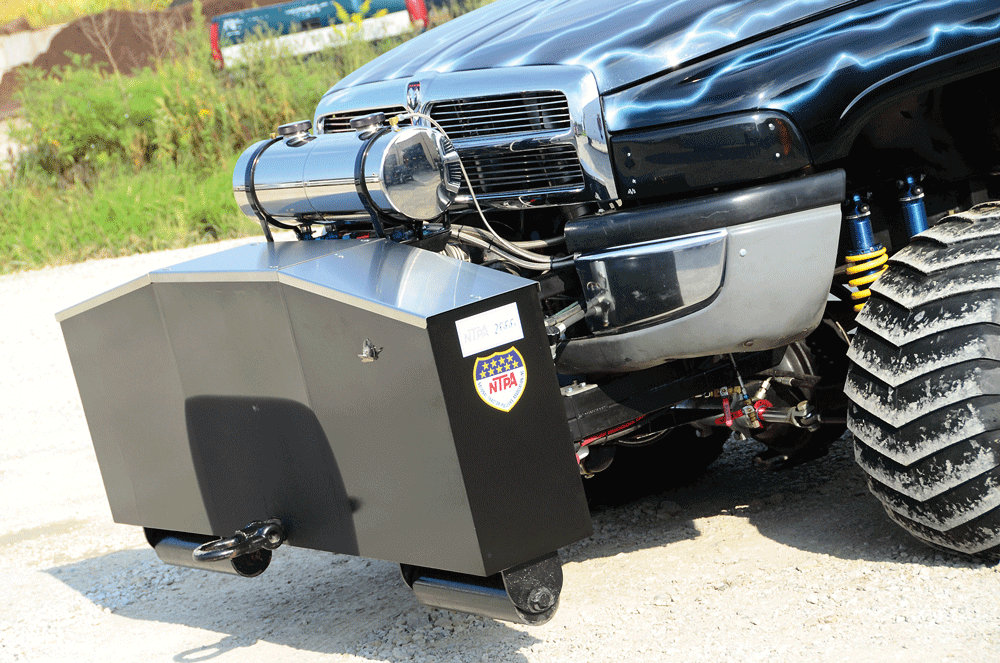 In a previous tech feature on Scheid's performance injector nozzles, we noted that typically each nozzle hole on a factory injector measures only about .007 inch. Compare that with the largest ones done by Scheid, which can be as big as .039 inch, more than five times as large. It's the difference between a drinking straw and a fire hose.
Also, while the number of holes can vary from five to eight on a factory injector, there are as many as a dozen on a custom injector. Flow rates on a 2,800-hp sled puller can hit 1,600cc, representing as much as a 500-percent increase.
Of course, burning that much fuel requires massive airflow. No surprise that, "we run a twin-turbo setup with a 4,000-hp air-to-water cooler," Brad says. The turbos are Holset units with custom 5-inch billet compressor wheels. But just pushing in copious amounts of air isn't sufficient—precision computer control is crucial at this extreme level of performance.
"Using a Corsa data logger, we can monitor all six cylinders' temps, plus boost, exhaust, oil, fuel and water-injection pressure," Brad explains. "And throttle and axle travel, as well as ground speed, engine, clutch and turbo speed. It also controls our backup water-injection system." On just one pass, the Scheid rig gulps down a gallon of water, and a couple gallons of fuel, while melting 120 lbs. of ice.
As for care and feeding of this behemoth, "We check the oil filter every pass, and change oil every three runs," Brad relates. "We check miscellaneous bolts, clamps, etc. And we rebuild the engine once per season just to inspect all the internal components." With this sort of meticulous attention, the block should be able to run multiple seasons, he claims.
How do you put such an overwhelming flood of power to the ground? The driveline features a four-disc Crower clutch inside a custom Browell clutch can, hooked to a Pro Fab Machine reverser transmission and billet drop box, and then transfers to the front axle using 1480 billet yokes and a custom driveshaft. The front axle was built by Pro Fab Machine using an F106 Rockwell with a Detroit locker, 6.20 ring and pinion, military outers, and custom-made axle shafts. The rear driveshaft has billet 1550 yokes and attaches to a Pro Fab Machine sheet metal housing with SQHD center section and 2.5-inch axles.
Note, too, that the front track width is greater than the rear, so the tires don't run in the same path, maximizing traction. The Dick Cepek rubber was cut by Hoosier pulling tires, and a full set of tires and rims costs around $6,000. To hook up to the sledge, Ingram uses an adjustable Proformance Pros hitch.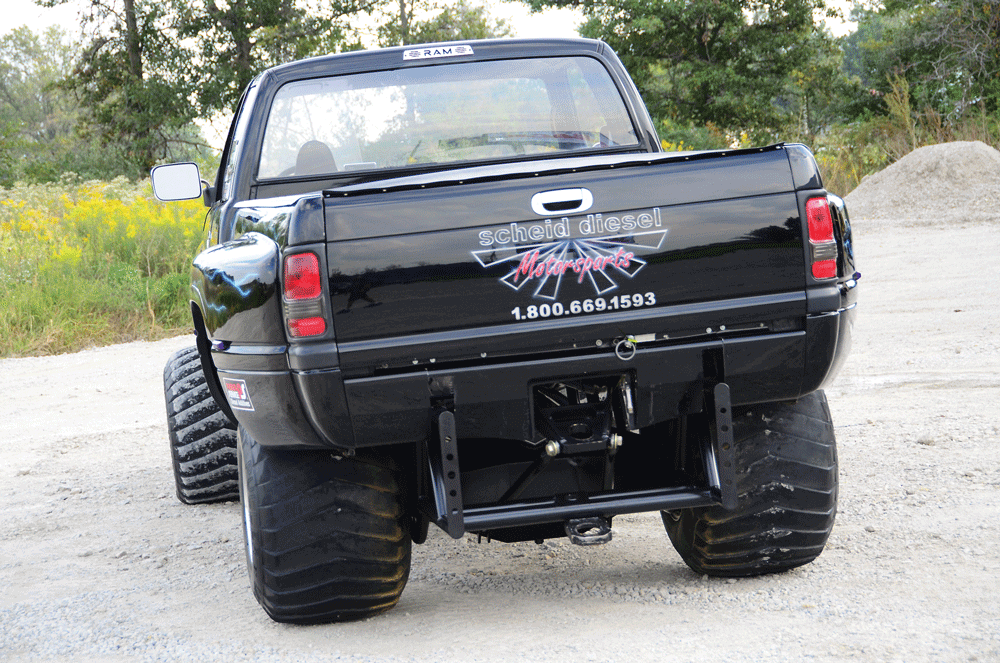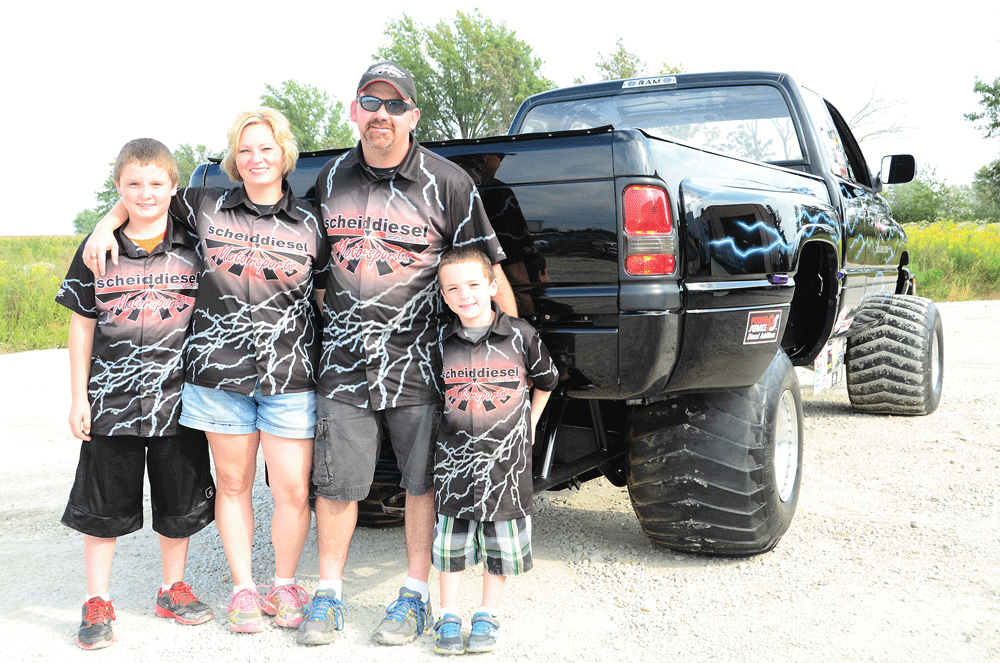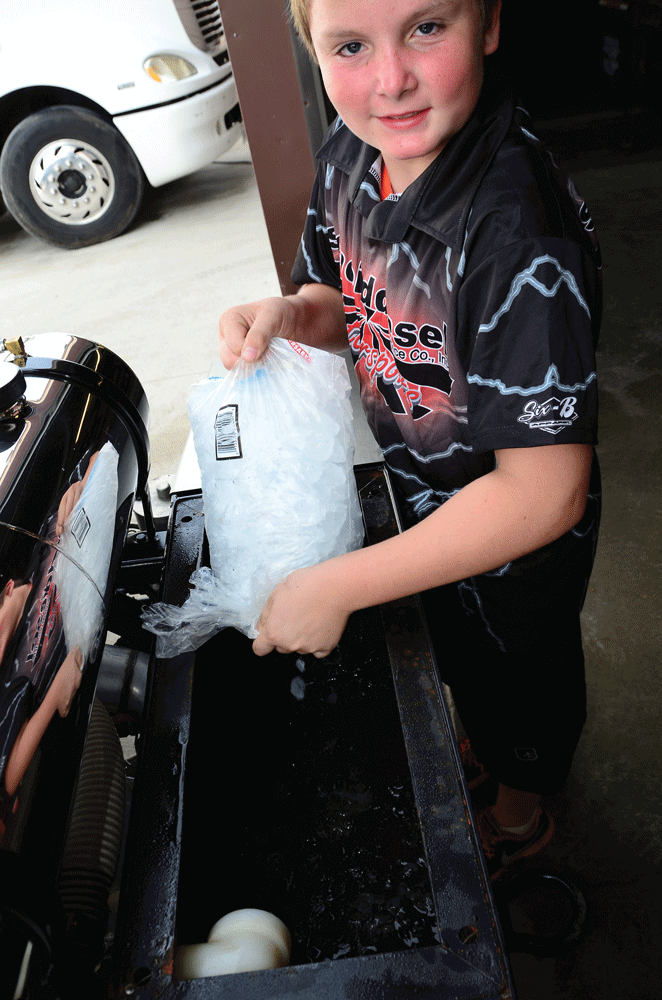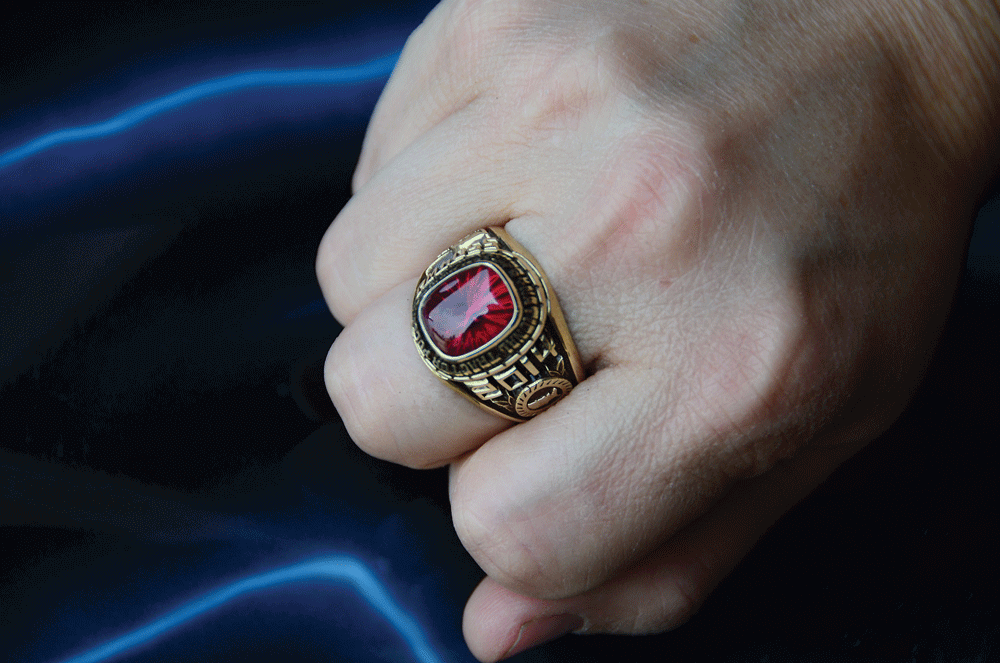 Launching the truck takes a lot of finesse, starting with running up the engine to 5,000 rpm. Unlike a dragster, though, you don't just pop it into gear.
"My struggle is holding back the clutch," Susie admits. "It's really hard, but you have to hold it and then let it slip." Only after the first 75 feet or so is the clutch fully engaged, and the revs climb to 6,000 or more, since the sled gets harder to pull as the weight transfers forward.
"You need to have a good feel of when to use the power," Brad notes. For safety's sake, the pin on the back with a bright green zip-tie holds the air kill. If that tie would break under competition, race officials know the sled or chain had problems.
"But if my air kill shuts off the engine, and the tie does not break, it would be a problem on my end, the cable from the back," Brad explains. "And I also have one inside to kill the air in an emergency."
Otherwise the truck could turn into a full-throttle runaway.
While all the hard parts on this rig make for a deafening roar, you have to look good doing it. Todd's Auto Body in Tilton, Illinois, handled the electrifying paint scheme.
We're pretty sure this hard-charging rig could win the tug between the sun and the moon—and also deliver thunder and lightning—but it also brings the Ingram family closer together, and that's what we like best about it.  DW
[divider]SOURCE:[/divider]