A 927 Horsepower 6.7-Swapped '06 Ram with All the Right Parts
David Locke always liked his '06 Dodge Ram 3500. It was reliable, had decent passing abilities, and could tow just about anything. However, David always thought that it could use a little more power. Now, since David used to sled pull competitively with a 600 cubic-inch gas engine, his definition of "a little more power" may be a bit different than most. "I wanted it to be a completely different truck," says David. "…something that really pushed you back in the seat when you hit it." When it came to David's goals, they weren't small; he wanted an entire rebuild, and he wanted the truck to stay reliable.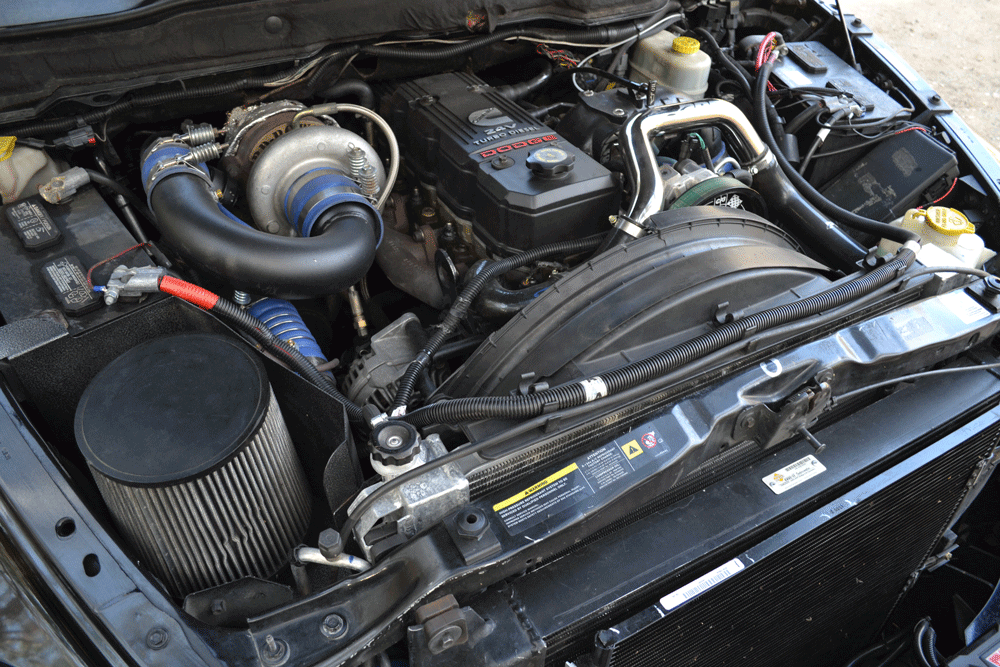 "I wanted it to be a completely different truck, something that really pushed you back in the seat when you hit it" –David Locke
Driveability
"A lot of people said that I couldn't daily drive the truck at the power I wanted, or tried to convince me to go a different direction," notes David. "When I walked into Brown's Diesel in Riverdale, CA, I saw engines torn apart, turbos of every shape and size–heck, they even had a nitrous fill station!" laughs David. "When I gave them my basic goals of an 800 to 1,000 hp truck that still had stock-like drivability, they just said "Yeah, we can probably do that…" It was then I knew I had my guys."
Bulletproof Bottom End
The plan for David's Dodge was a multi-pronged attack. The truck had to make the number, but drivability was just as big of a concern. To help increase torque, power, and get the turbos out of the smoke zone quickly, a 6.7L Cummins engine was chosen as the basis of the build, rather than a 5.9L. The engine needed to be bulletproof, so the first thing that Brown's Diesel did was fit the Cummins with Carrillo rods, and fire-ring the cylinder head with ARP 625 head studs. A Hamilton Cams 188/208 cam was also added to give the engine a little better breathing without sacrificing low rpm power.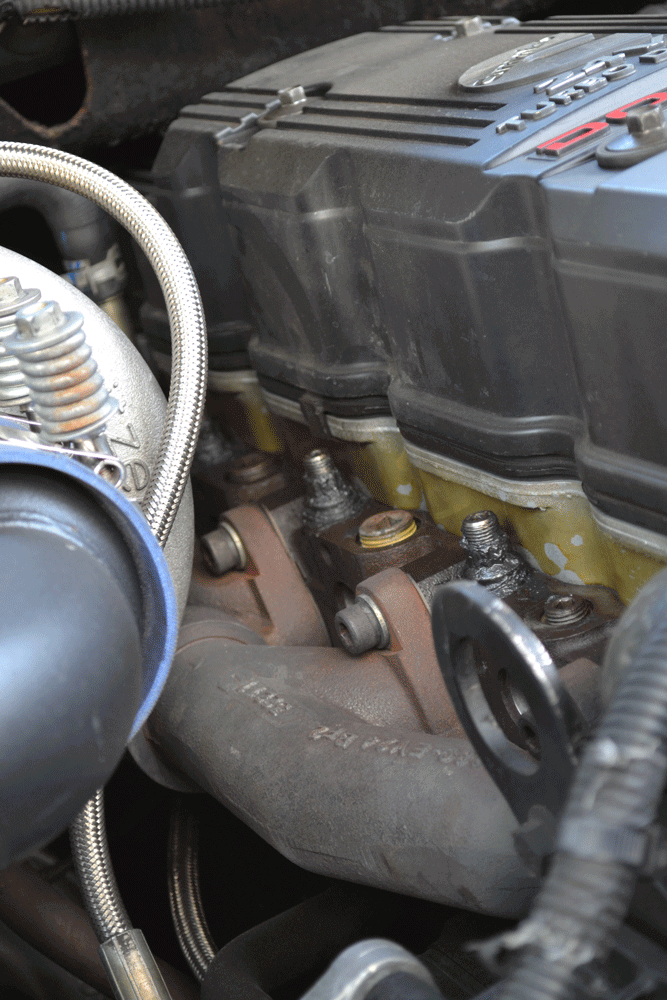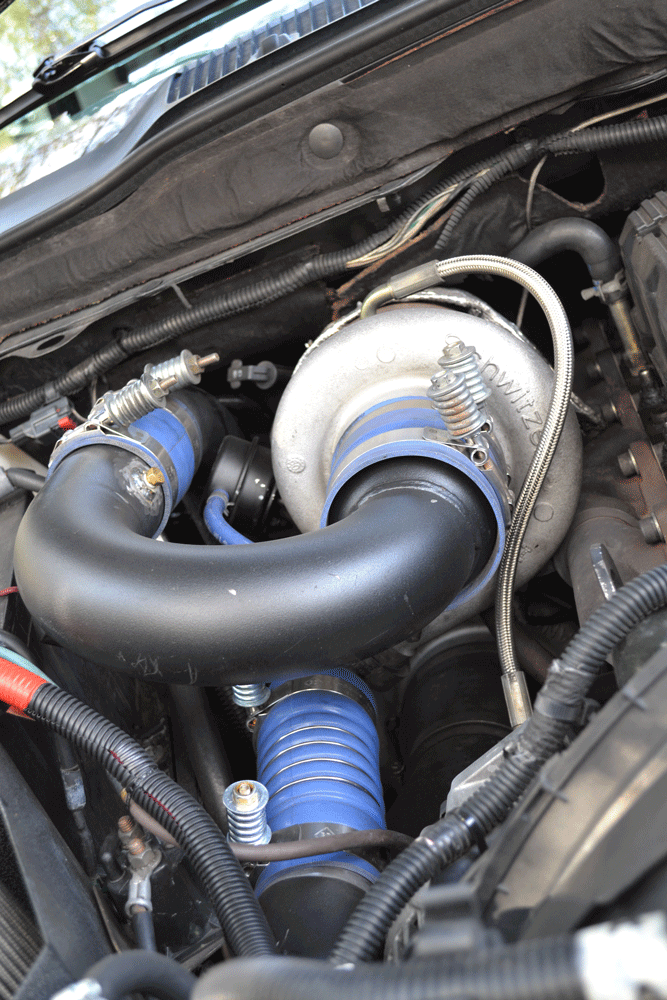 Compounded
When it came to cranking out the ponies, there was only one item on the menu–compound turbos. Compound turbos can give the best of both worlds, a small turbo for spooling, and a large one for airflow capability. With David's goals in mind, a relatively small (especially for a 6.7L) 64mm turbo from BD Diesel was chosen for the build. The power-producing atmospheric charger was upsized to an 82mm version however, which would make short work of David's 800 hp minimum.
"927 HP – 1500 LB-FT"
With plenty of air support, the fueling system needed to be able to keep up with the big boost generated by the turbochargers. Just like the rest of the build, Brown's started from the ground up, leaving virtually no part of the fuel system untouched. In the past, Brown's had seen trouble with a single electric lift pump approaching the 1,000 horsepower mark, so the team started with dual 4G lift pumps from Air Dog. From the pumps, fuel then moves on to twin CP3's via a Pacific Performance Engineering kit, and on to a set of huge Apex 12 injectors from F1 Diesel. While the 400hp+ injectors are overkill for the truck, they also allow lots of power to be made with very little duration, which is a key to keeping things clean.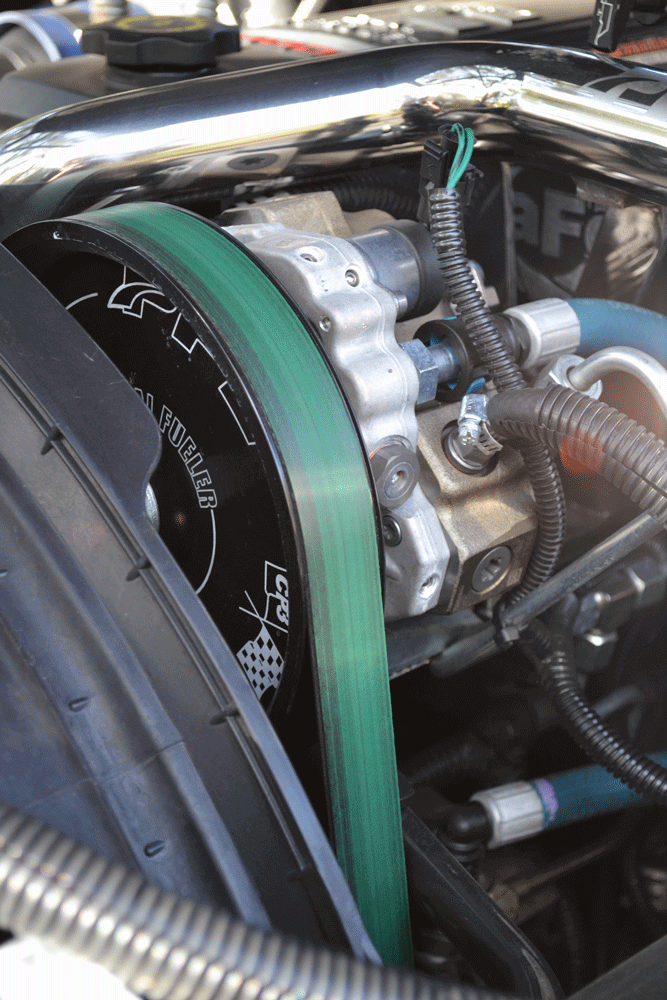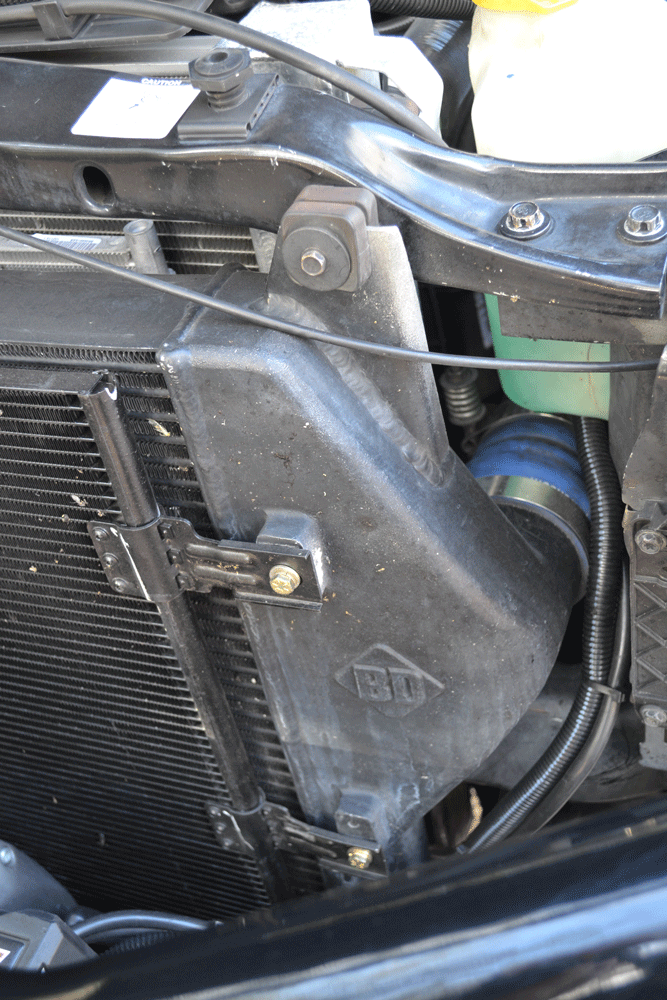 Transmission
With the engine taken care of, it was time to move on to the part of the truck many folks dread; the transmission. Luckily, the folks at Brown's Diesel have built more than 800 transmissions to handle big power diesels, so David was now walking right into their specialty. With the 6.7L engine's displacement advantage, and a small-ish manifold turbo, a relatively tight Goerend 15-blade triple disc converter could be chosen, along with upgraded input and intermediate shafts and an ugraded front drum. The valvebody is a "race" type from Goerend, with higher pressures from idle on up through the rpm range. The entire transmission was assembled by Brown's, and tuned with an ATS Co-Pilot for better drivability and early lock-up.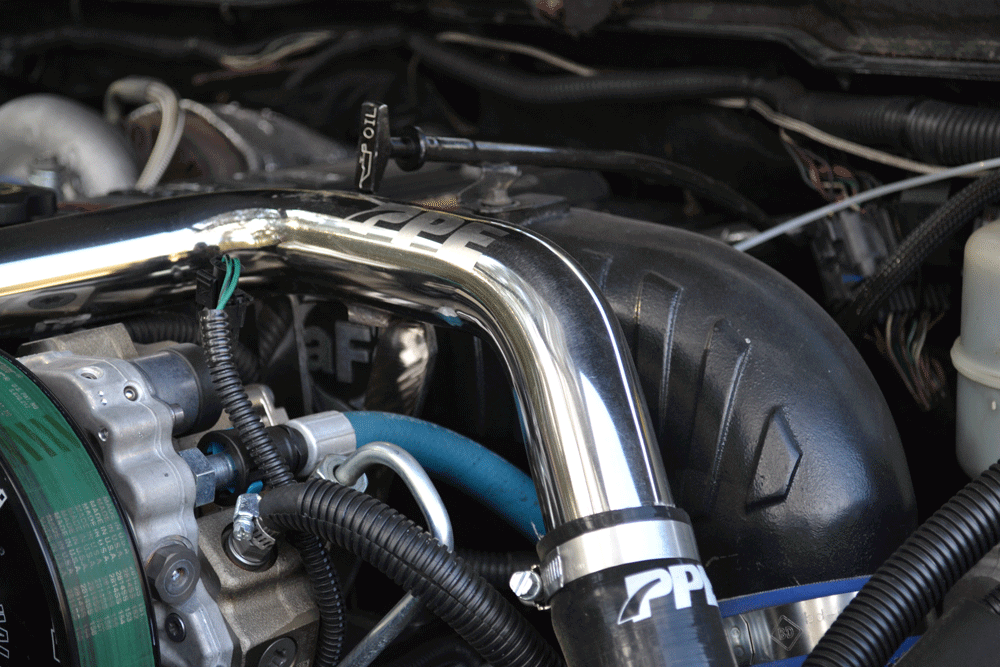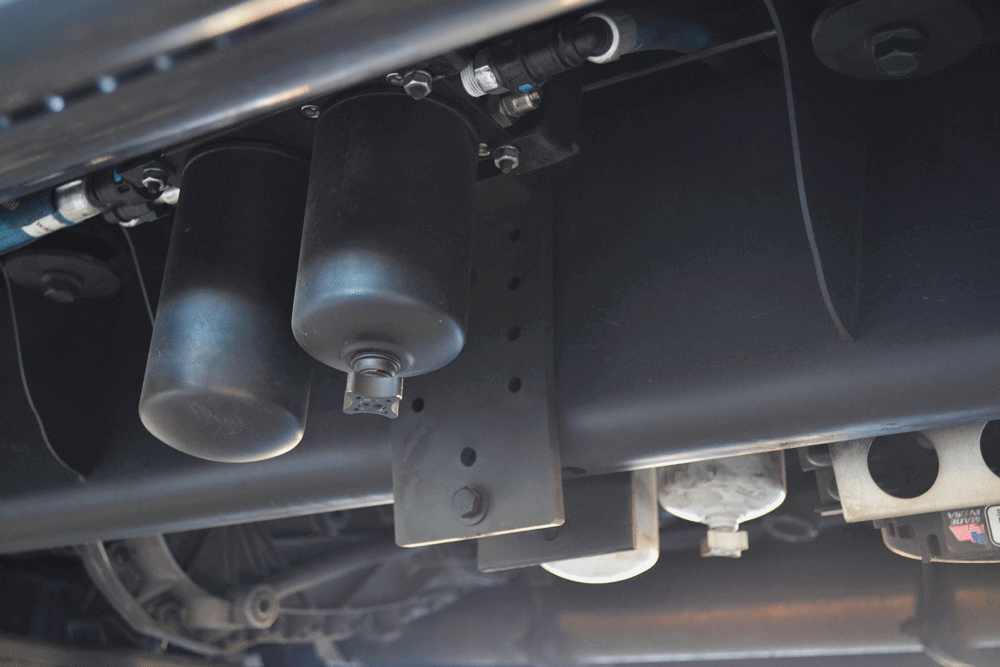 Proof
After the build, Brown's promised to put their money where their mouths were, and dyno-tune the truck with EFILive on their Dynojet. On the mildest tune, the truck put down 495 rear-wheel horsepower, with more than 400 hp at 2,000 rpm! As the tunes were bumped up, so was the horsepower, with the truck making 621, 753, 865, and finally 927 horsepower on EFILive tunes 2 through 5. The big Cummins also made an impressive 1,500 lb-ft of torque, at just 2,500rpm.
"18 mpg at 70 mph"
So is David happy with his revamped ride? You bet he is. "The truck has been great. It barely smokes, it gets 18 mpg at 70 mph, and can pull just about anything. And if you try and pass it…well, you probably shouldn't," laughs David. With the stock-like drivability that he was after, and about 900hp worth of cake, David's Ram proves that sometimes you can indeed have it all. DW