It's always a bit of a gamble on how much you can push the envelope of a stock vehicle before parts start to give way. Perhaps one of the nastiest trucks we've seen in recent years that ignores the factory's 325-hp ratings is Eli Wallis's Dodge Ram 2500. This truck uses largely factory long-block components and a stock transmission to make an estimated 1,100 horsepower to the wheels! How is this possible? Well, we'll tell you.
The Goal In Mind
It all started with Wallis being trapped in the Bay Area, where there were less hot rod diesels, and more muscle cars… Corvettes, Mustangs and Camaros. Despite the manual transmission, some impromptu freeway onramp races convinced Wallis that he could make his diesel truck run with the sports car crowd. Pretty soon instead of the garden-variety hot rods, he was running against blown ZL1 Camaros, Shelby Mustangs, and ZR1 Corvettes.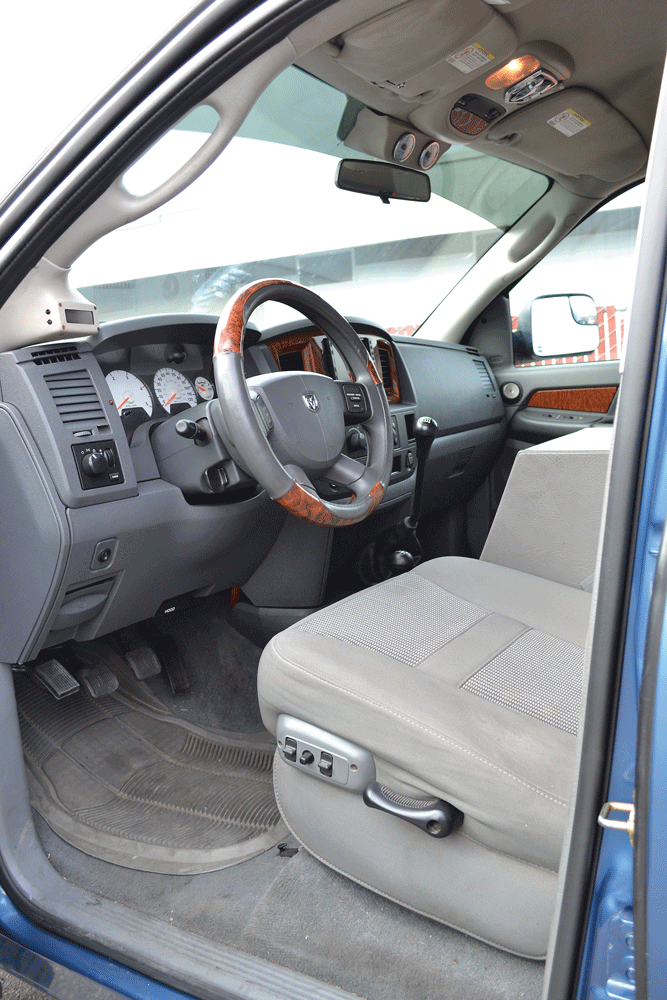 Short-Block Mods
Wallis's truck didn't get to be as fast as it is without a lot of hard work. Still, only the parts and pieces that needed upgrading were replaced. The long-block, for instance, is mostly stock. No special pistons, girdle, main studs or connecting rods for Wallis. Instead, the Cummins was modified for higher rpm operation with a 188/220 Hamilton camshaft, a ported head, ARP 625 head studs, and 60-lb valve springs. We kept prodding for more information, but really that's it. That's all the engine needs to survive four-digit power levels.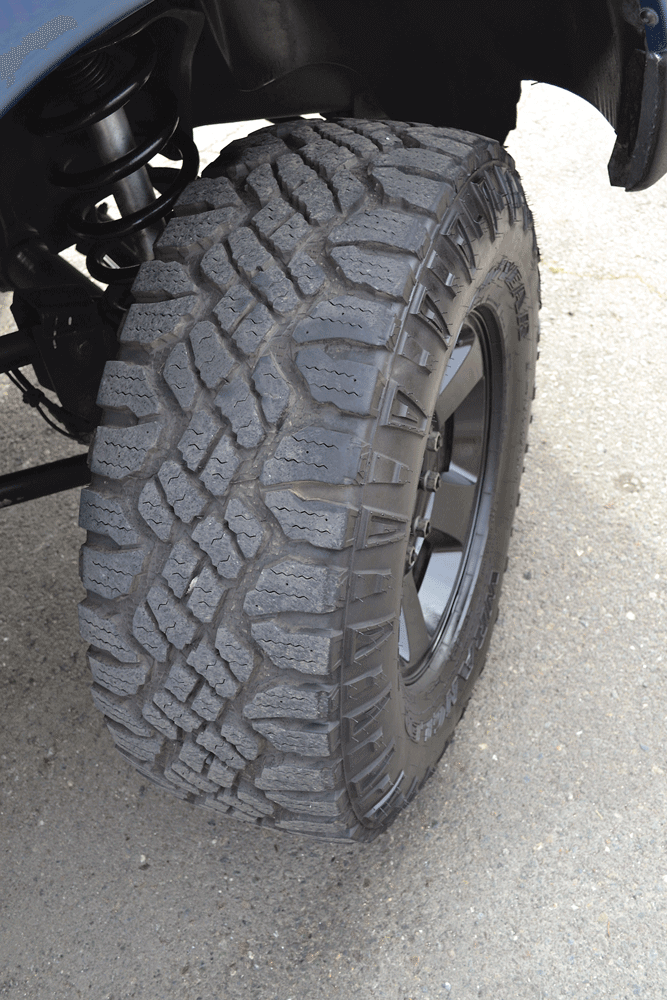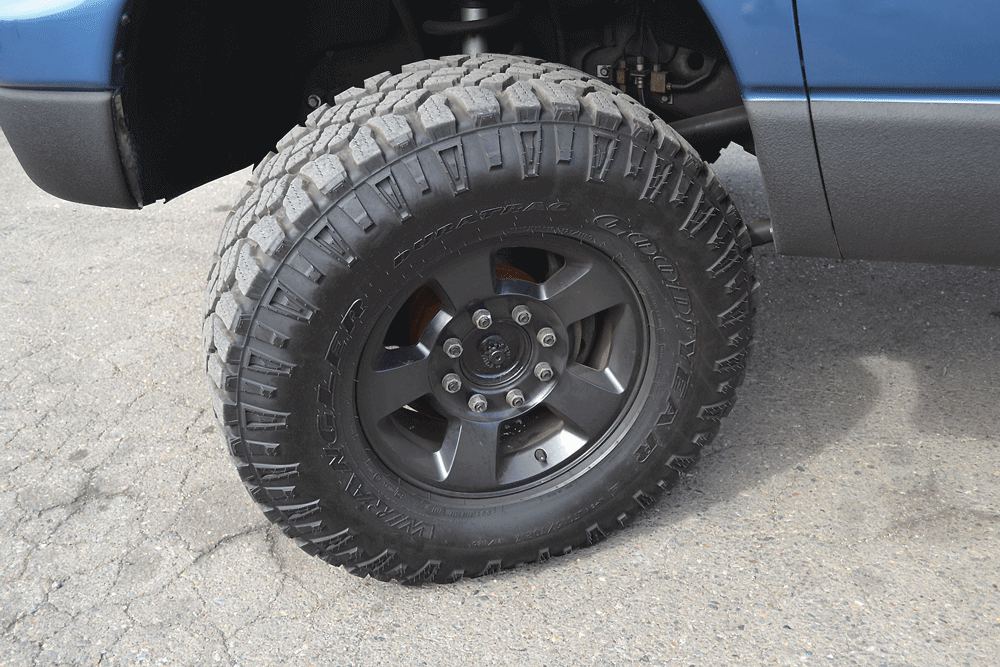 Go-Fast Hardware
The horsepower producing hardware on the other hand, is quite an extensive list. The factory Dodge turbo is only good to about 500-550 hp, so that had to go. While the truck has had a few different turbo setups on it, the latest one is quite a piece of work. Fabricated by Total Performance Diesel, the setup mounts a 66mm Industrial Injection Silver Bullet turbo on a Steed Speed T4 manifold, and a mammoth 88mm Big Brother charger under it. The setup is good for nearly 90 psi of boost. Fueling is also cranked to the max, with a stock CP3 and 33-percent-over CP3 mounted with an Industrial Injection kit, feeding 55-lpm injectors from, you guessed it, Industrial Injection.
"Some impromptu freeway onramp races convinced Wallis that he could make his diesel truck run with the sports car crowd."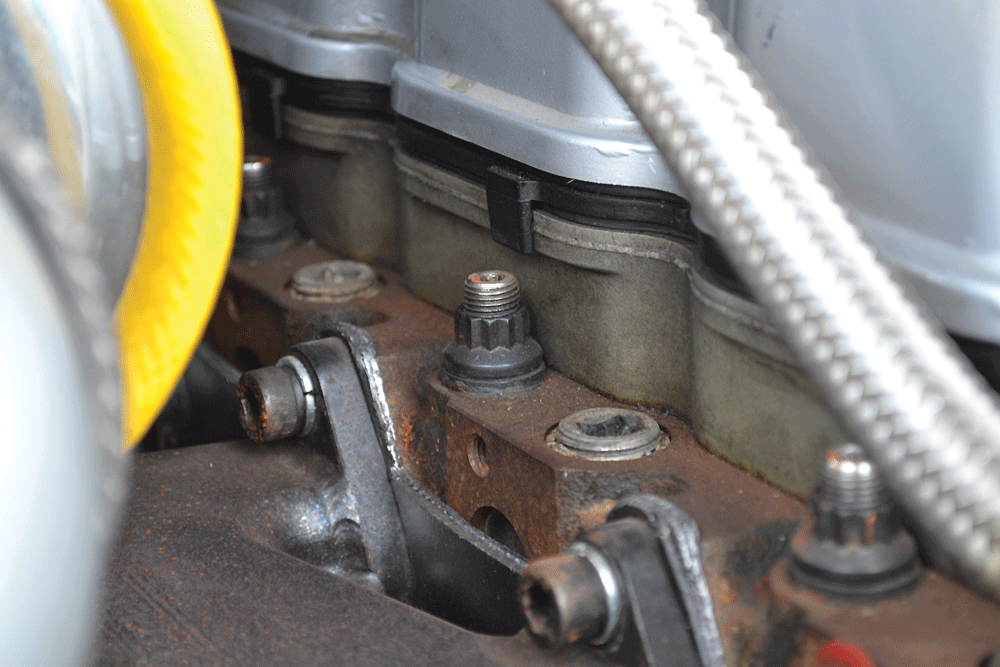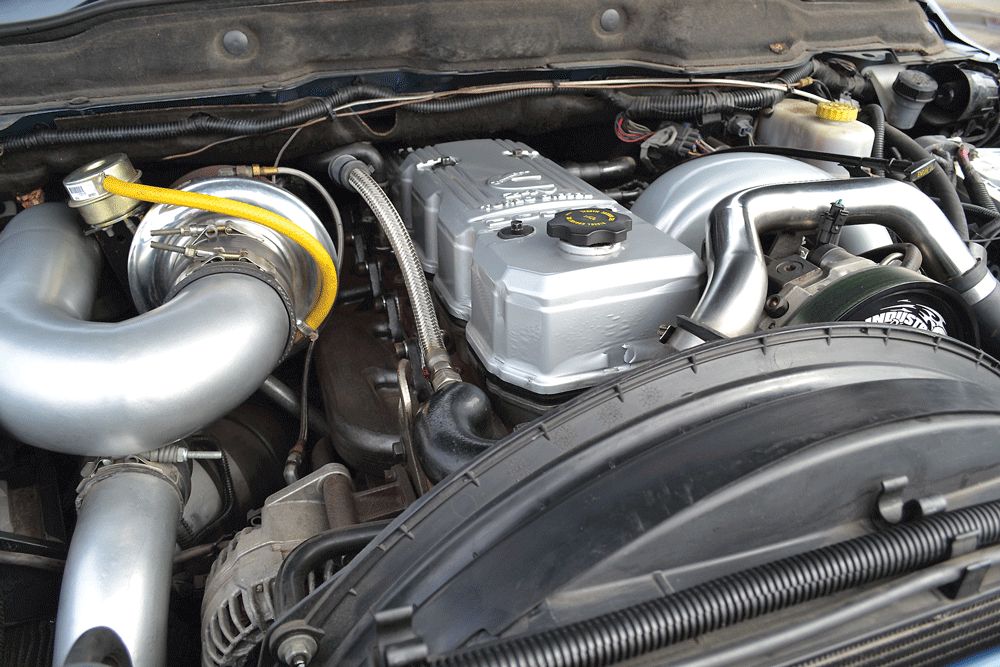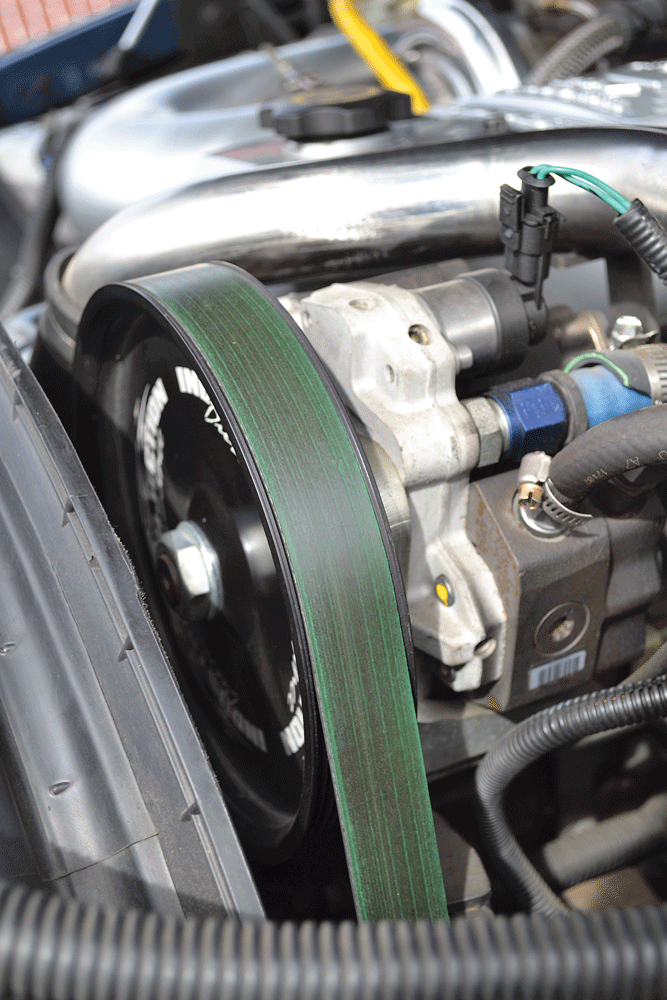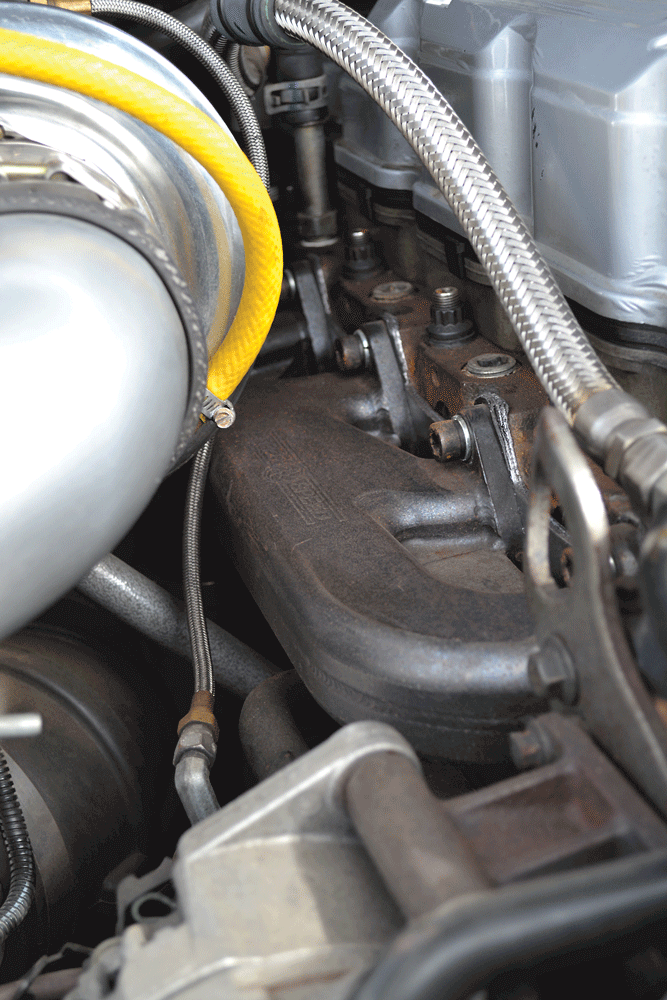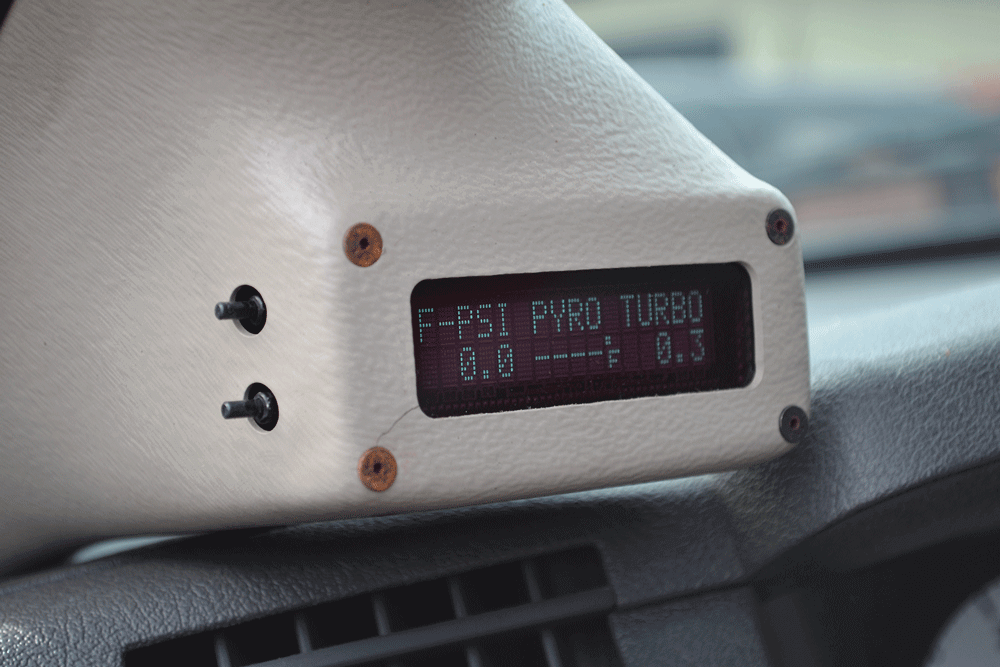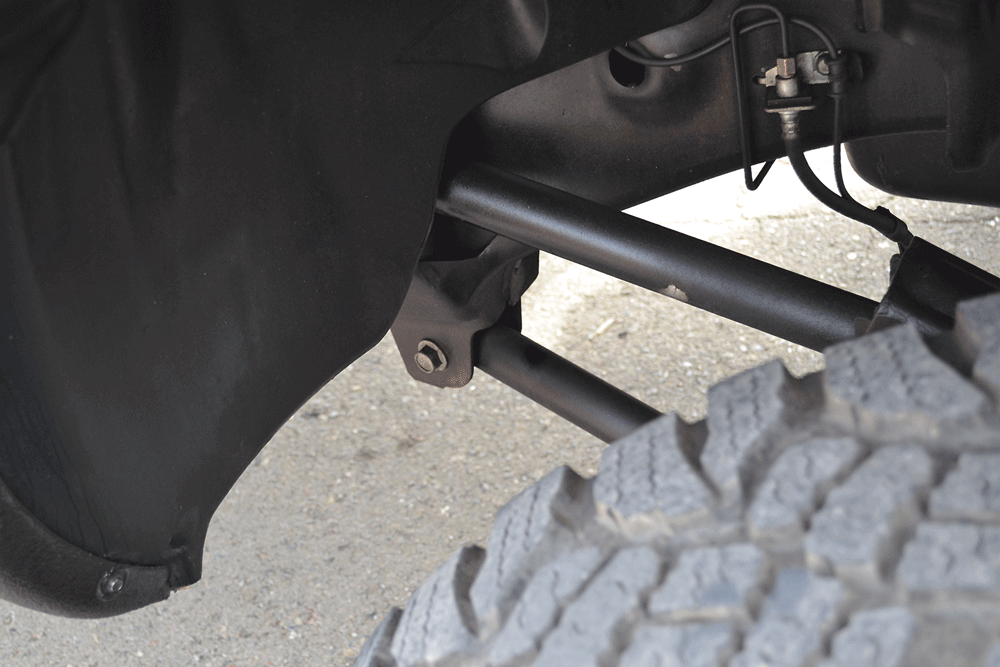 Power To Pavement
With these stout parts, horsepower wasn't much of a problem, but sometimes reliability was. Amazingly, a South Bend 3250 clutch wasn't quite up to the task of holding the power, and had to be upgraded to a 3,600-lb unit. The truck is also on its second G56 transmission, and Wallis hopes this one will live thanks to a LazarSmith girdle, which should hopefully keep the case from flexing. The rest of the drivetrain is mostly stock (again, Wallis didn't upgrade where he didn't need to), with custom traction bars, factory 3.73 gears, and aggressive Goodyear Wrangler tires providing good grip during everything from drag racing to sled pulling.
"The setup is good for nearly 90 psi of boost."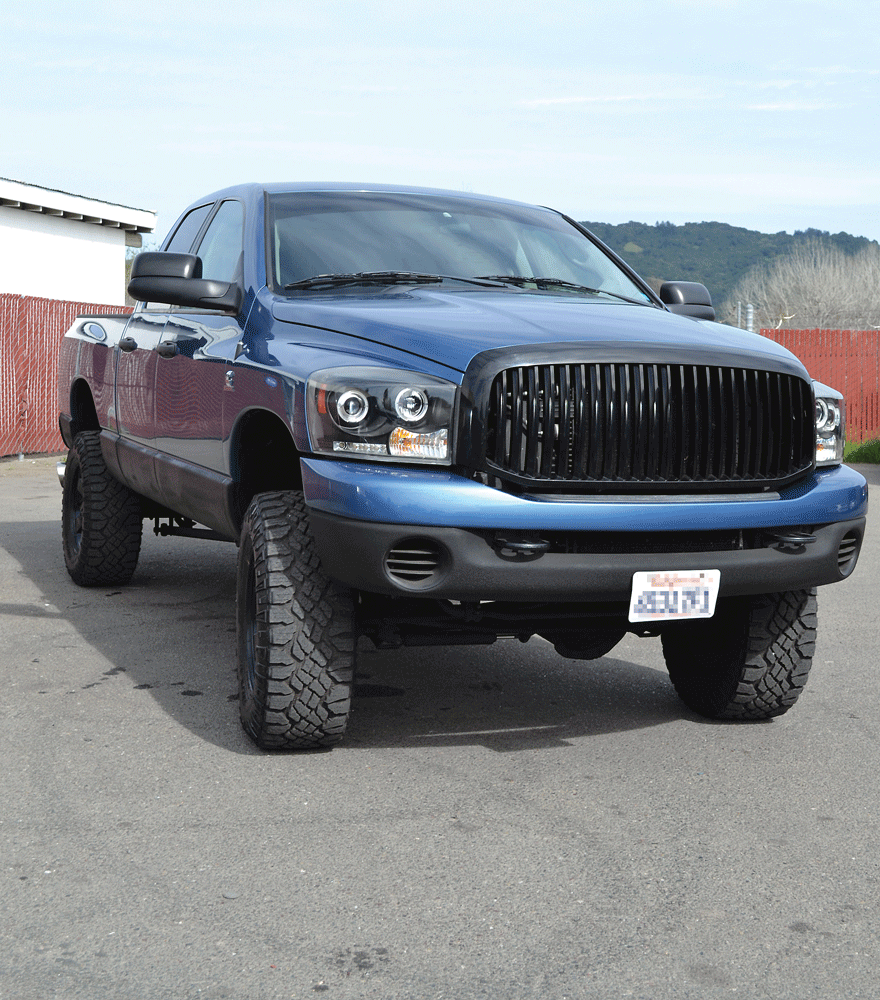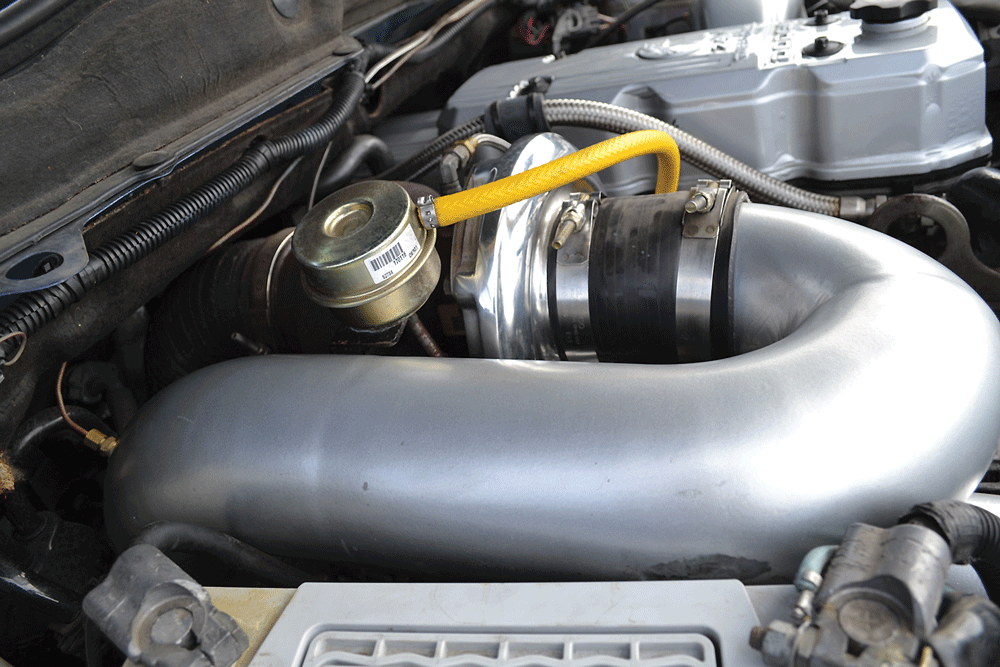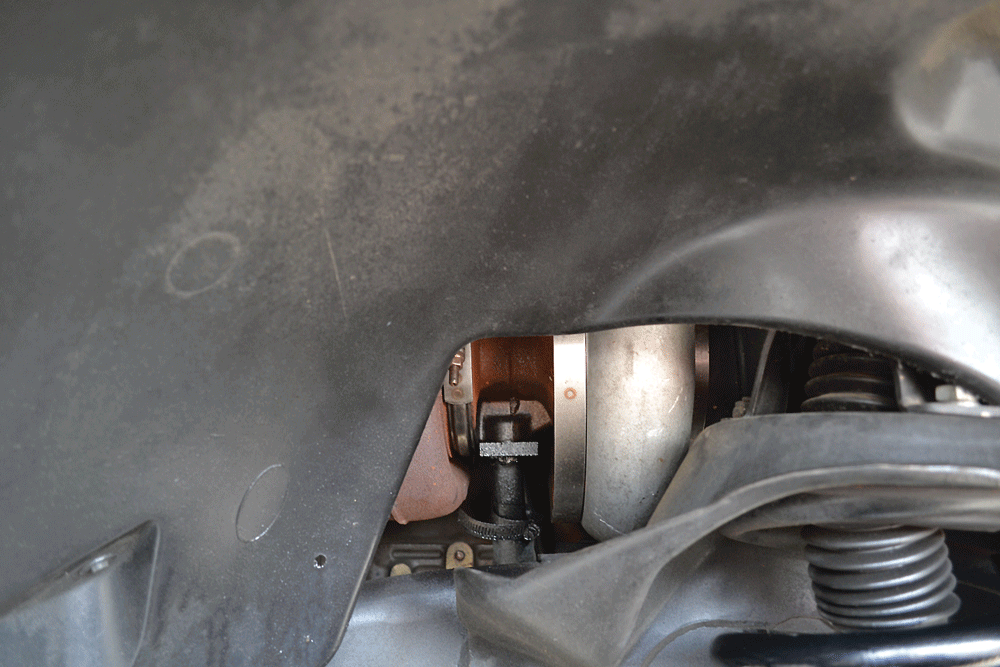 Payoff
With EFILive tuning from Total Performance Diesel, the truck is a rocket ship. While 1,100 rwhp doesn't happen overnight, Wallis did an awesome job putting together all the right parts so that the Dodge could still be daily driven, yet stay ahead of the competition when it came to performance contests. Well done, indeed. DW
[divider]Build Sheet: 2006 Ram 2500 4×4[/divider]
1,100 rwhp
188/220 Hamilton camshaft
Ported head
60-lb valve springs
ARP 625 head studs
Total Performance Diesel Compound Turbo Kit
66MM Silver Bullet High-Pressure Turbo from Industrial Injection
88MM Big Brother Atmospheric Turbo from Industrial Injection
Steed Speed T4 exhaust manifold
Industrial Injection Dual CP3s
33-percent-over CP3
Industrial Injection 55-lpm injectors
3,600-lb South Bend clutch
Custom traction bars
EFILive tuning by Total Performance Diesel