A Frame-Laying, Cummins-Powered Classic Chevrolet
If you've never heard of a Chevrolet Viking, don't feel bad. A lot of folks haven't, especially those that primarily dabble in late-model diesels. Now picture someone taking a '59 version of the aforementioned medium-duty classic and transforming it into the rarest of finds. Hannah Wheat did exactly that with her '59 Chevrolet Viking 60, a project that called for a 24-valve Cummins and NV4500 swap, a hybrid of modern Ram chassis', full air-ride suspension, and a whole lot of thinking-outside-the-box. Partnering with her husband, Cory of Cory Wheat Customs, the build consumed a pile of late nights and early mornings until it was finally road-ready. Now, Hannah daily drives the frame-laying, Cummins-swapped rat-rod dually. This is her story.
Meant To Be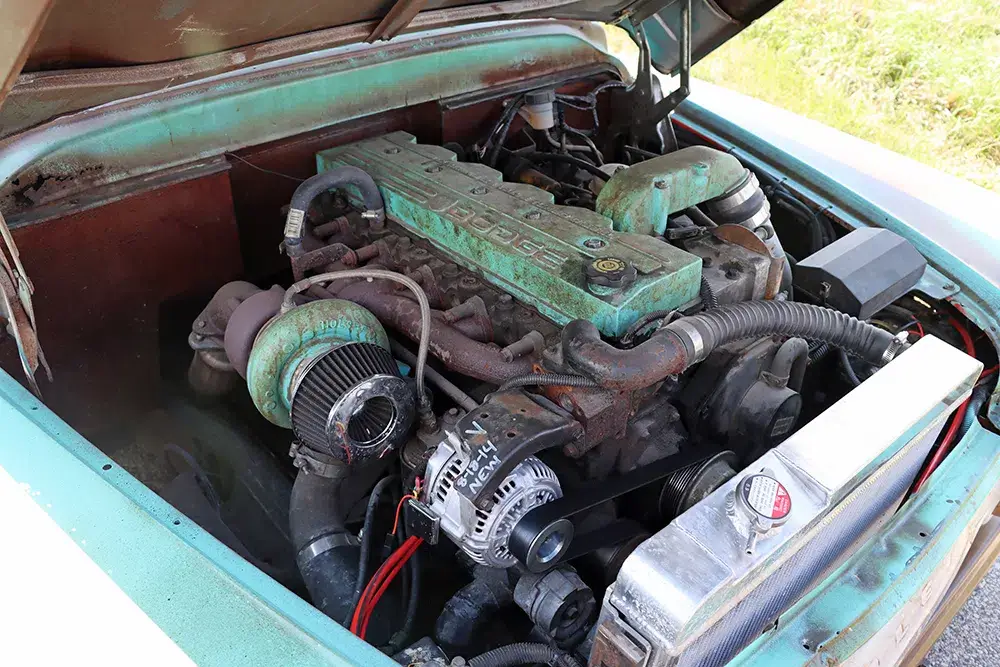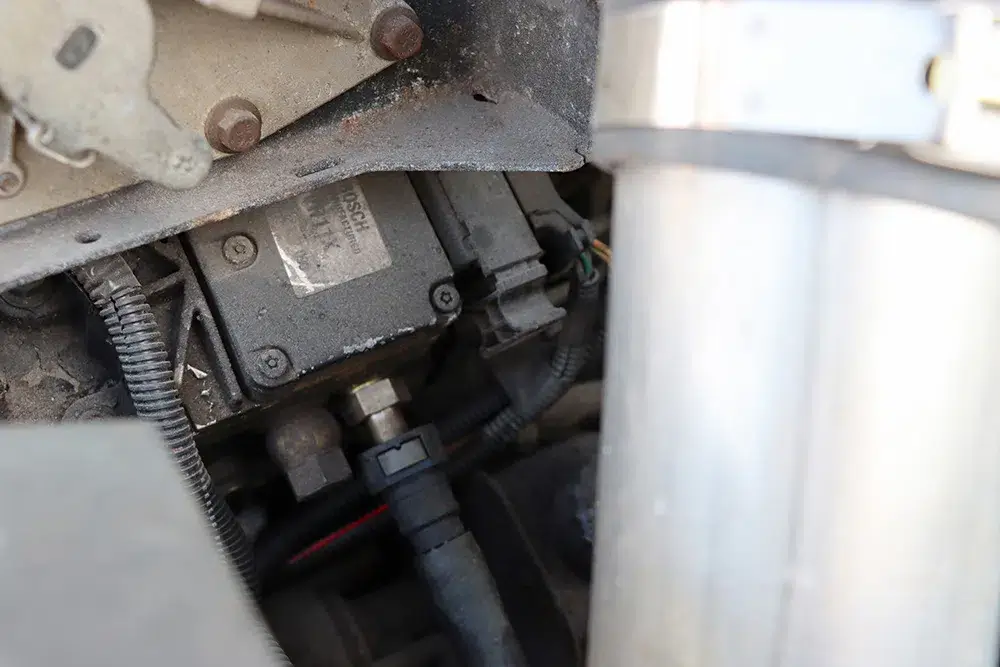 Though Hannah didn't initially set out to build a Chevrolet Viking (big brother to the Apache), the truck more or less fell right in her lap when Cory found it listed locally for $500. "We didn't set out to find a Chevy Viking. It found us," Cory said. Upon bringing the Viking home, Hannah and Cory took stock of everything—which included a body on a half-ton frame and a small-block under the hood—and scrapped everything but the body, fenders, and hood. With the floor of the cab all but gone and the firewall in rough shape, new versions were fabricated at the Wheat's southern Indiana shop, the spot where 99-percent of all work took place. Then the body, which would be dropped 3-inches, was mocked up on its one-of-a-kind chassis.
A Unique Chassis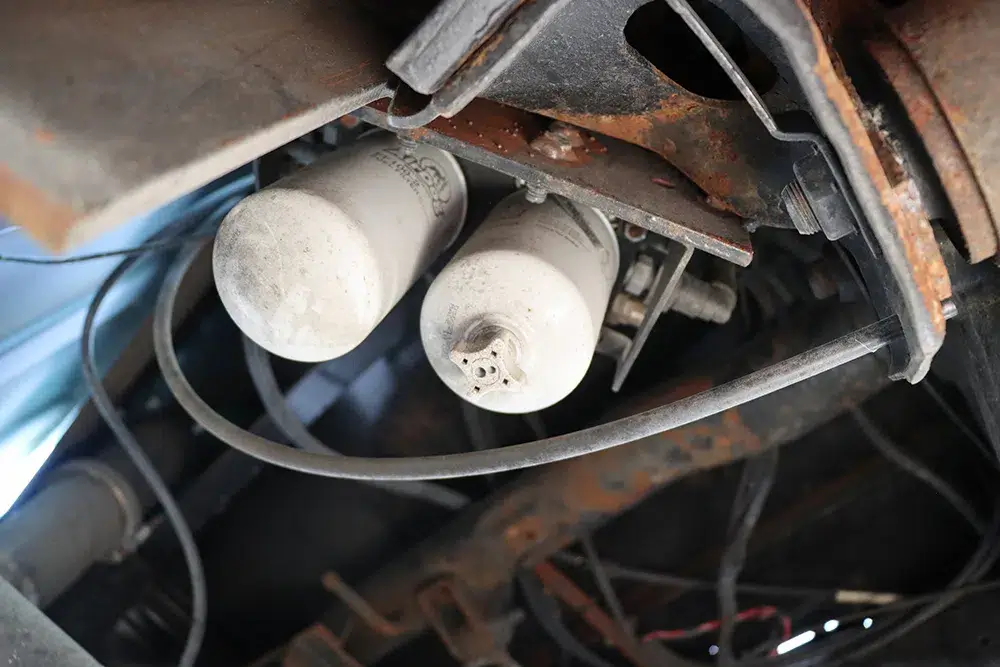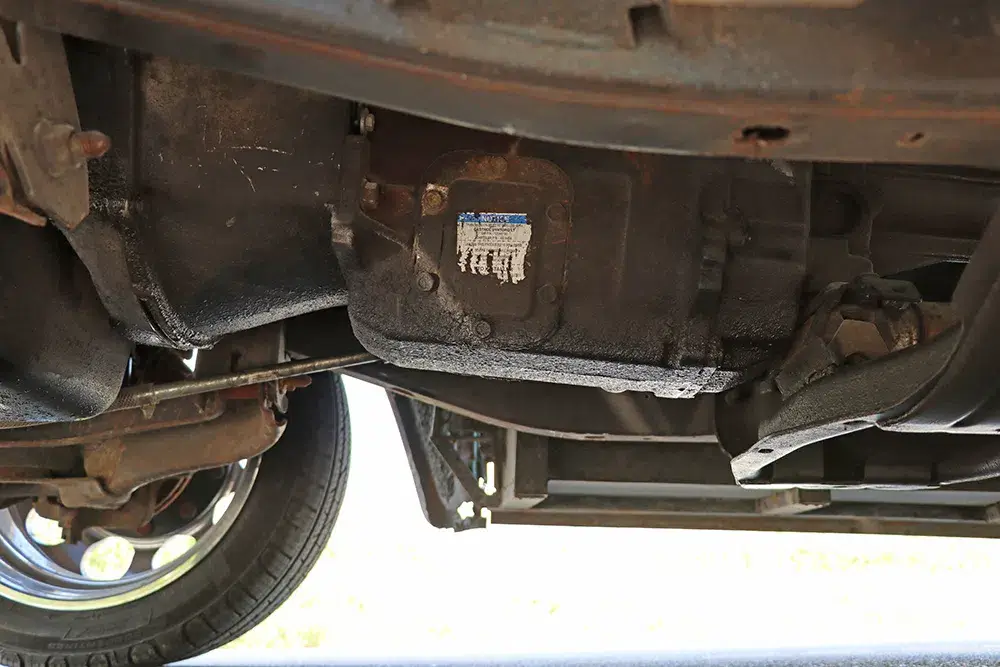 Using the second-gen platform in body-swap, farm truck projects is a fairly common practice for Cory, so it's no surprise that a wrecked '98.5 Ram donated its front-end, engine, and transmission for Hannah's build. However, what is surprising is what's going on beyond the cab. Fourth-gen frame rails, an AAM 1150, and the factory four-link, coil spring suspension arrangement all reside under the bed—the remaining components of an '18 2500 chassis that was originally sourced for a different project where only the front axle was needed. The coil springs, front and rear, are missing in action, replaced with double-bellow (front) and triple-bellow (rear) air springs from AirLift, but the late-model rear stabilizer bar and AAM 1150 is enough to throw anyone for a loop.
Custom Bed And Fenders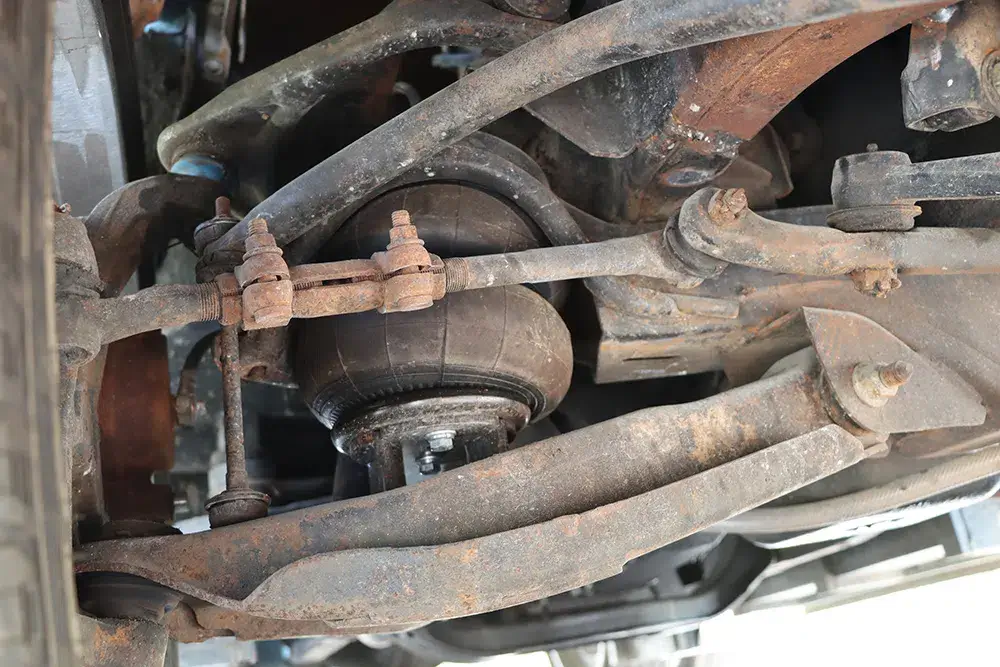 The one-off bed Hannah envisioned began with an Apache version, to which Cory extended the fenders on an incredible 14-inches. Not only do the broad hips clear a pair of 11.5-inch wide 285/45R22 Cooper Discoverers on either side, but the AAM 1150 didn't require any narrowing. Believe it or not, as it sits the custom dually short bed is wider than it is long. And paying tribute to the second-gen-derived Cummins, NV4500, and chassis, Cory integrated a second-gen roll pan out back. Other touches include repurposed exhaust piping on the outboard side of the bed rails, a 45-degree, angle-cut, 7-inch exhaust stack, and a gooseneck hitch, which we're told sees its fair share of use.
5.9L, 150HP Injectors And An NV4500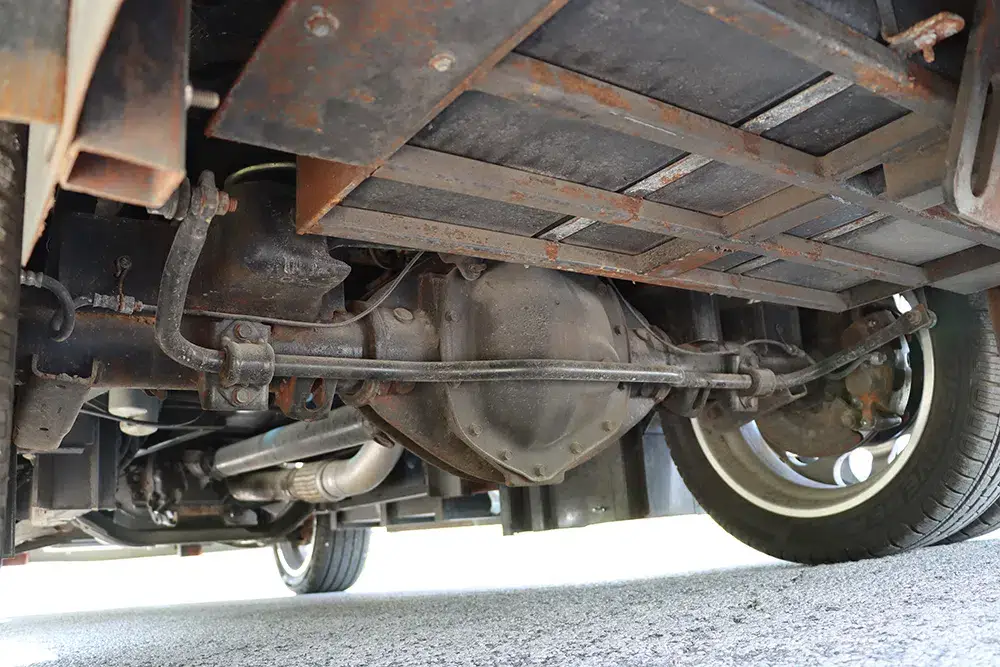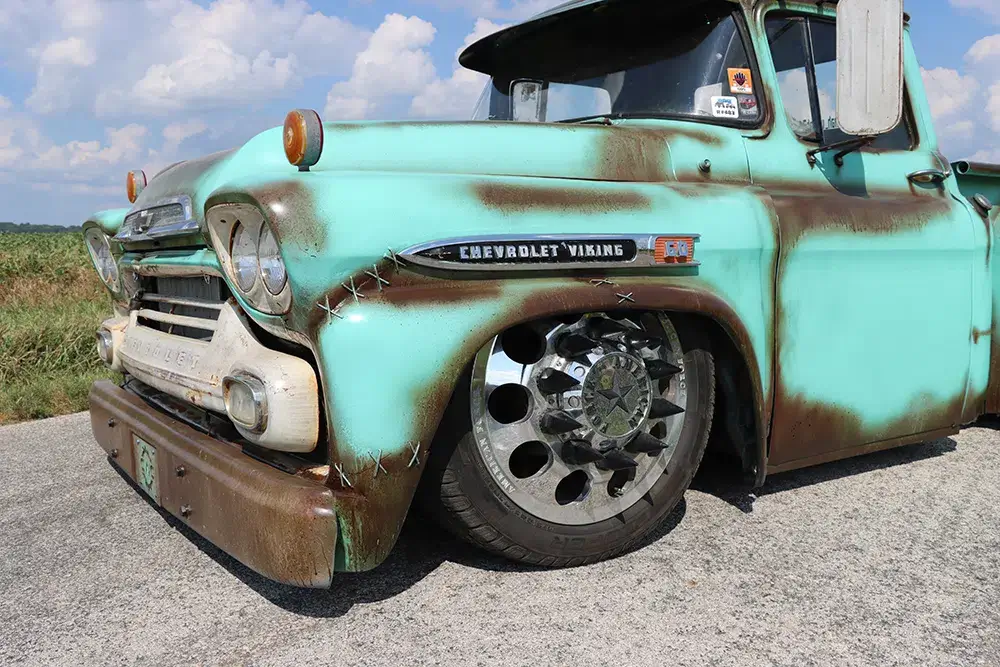 Beneath the hood, the 24-valve Cummins never parted ways with the '98.5 chassis it was lowered into on Chrysler's assembly line—at least the front section of it. Despite having 400,000 miles on the clock, the ISB 5.9L keeps chugging along in ultra-reliable fashion. Its VP44 is stock and kept happy thanks to a 165-gph AirDog II-4G system supplying it fuel. Downwind of the VP44 sits a set of 150hp injectors from BD Diesel. The factory HX35W is still in the mix, but its wastegate has been disabled to provide the Cummins with additional boost. Finally, the venerable NV4500 manual remains bolted to the 5.9L, its stock clutch having no issues harnessing the added horsepower and torque thus far.
A Daily-Driven, Trophy-Winner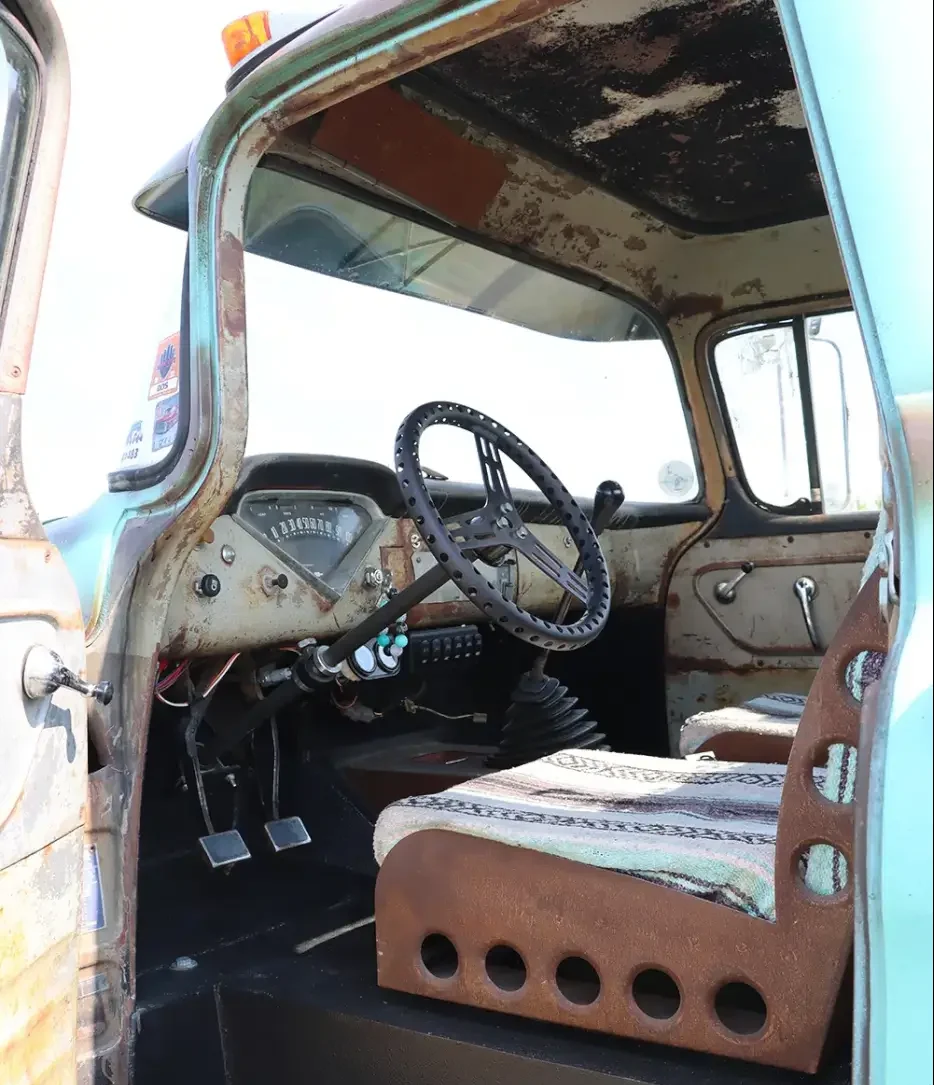 Hannah's Viking is far-removed from the 2-ton grain truck it once was, or the half-finished state it was in when she and Cory first obtained it. In fact, the truck has already been repainted a handful of times in search of that perfect Patina finish. In between tying up loose ends, it's been Hannah's daily driver during the work week and a trophy-winner on the weekends. So far, the Viking has claimed more than a dozen awards—and it's even placed first at truck shows without even being on the entry list. Without question, Hannah's '59 Chevrolet is a favorite wherever it goes. And thanks to regular appearances on Cory Wheat Customs' YouTube channel, it's earned a celebrity-like status both online and in-person. If you make it to a national diesel event in 2023, look for Hannah's classic rat-rod, short bed dually in the show 'n shine. And if you ever happen to see it cruising through southern Indiana—with or without a trailer behind it—give the driver a wave. She's used to it.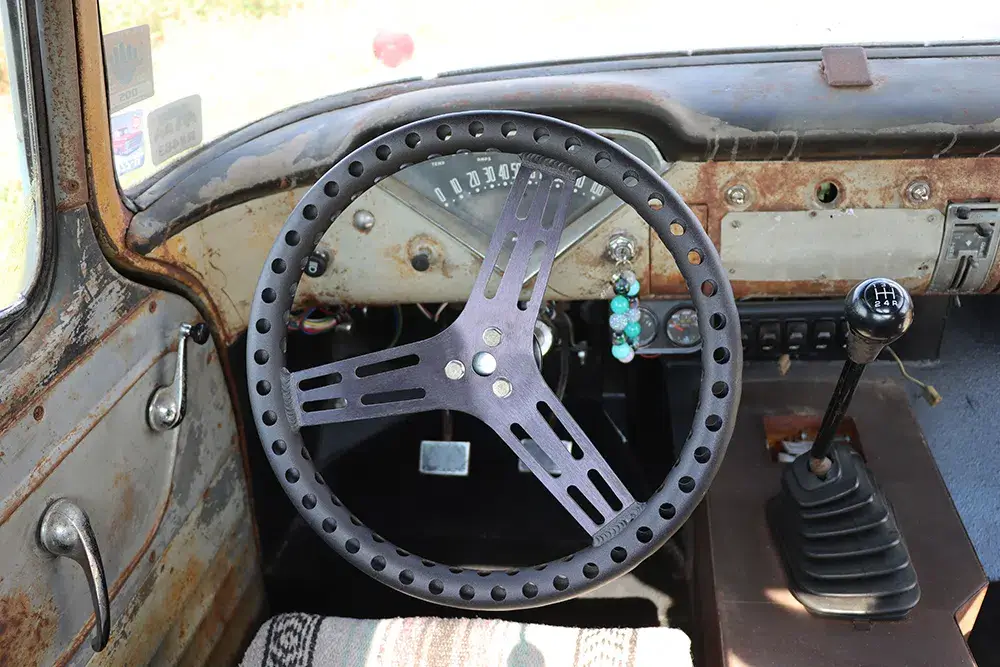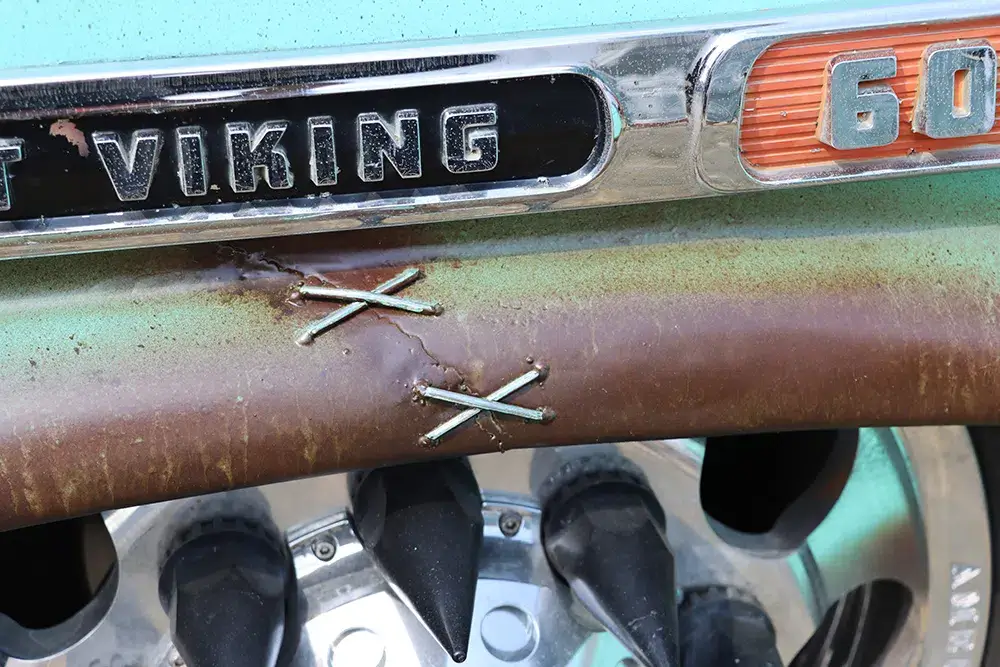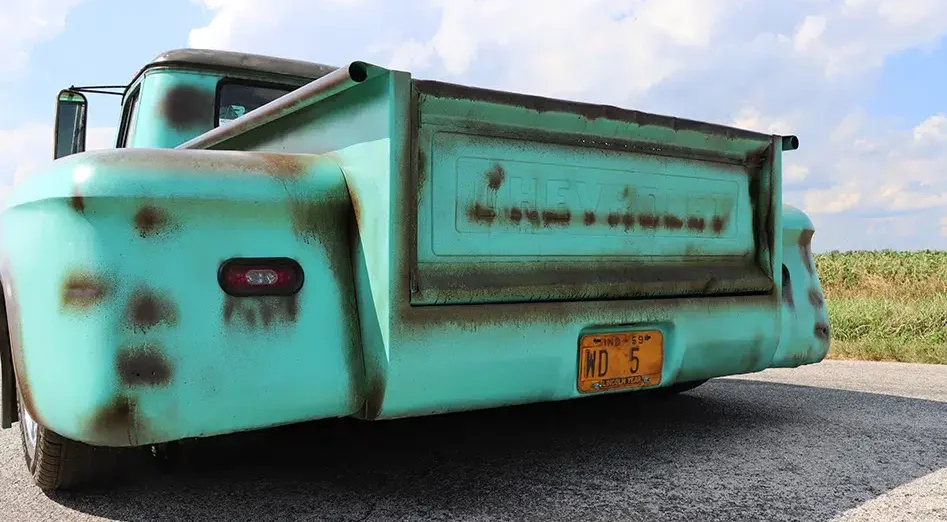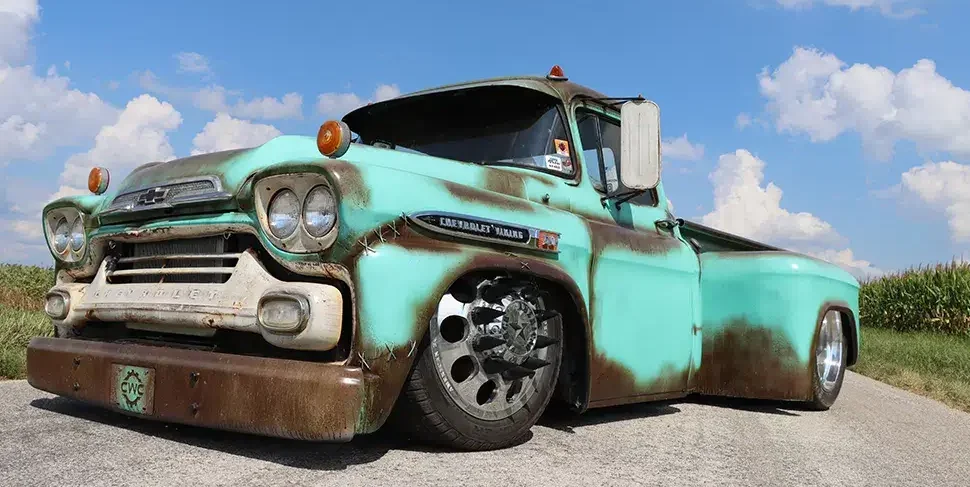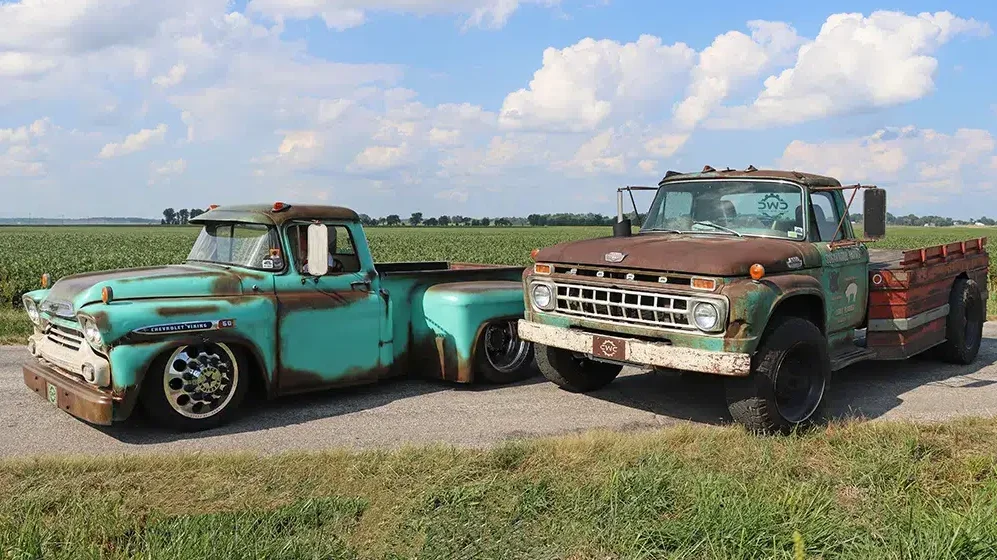 ---
Instagram Handles
Hannah: @hannah_wheat24v
Cory: @corywheatcustoms