When you hear the word royalty, the first thing that comes to mind is someone who's considered upper crust or something that's a cut above. For Josh Ellison and his company Royalty Core, the hope was to make just such a statement at this past year's SEMA Show in Las Vegas to showcase his line of high-end products. To accomplish his goal, he and his team put together a super-clean 2013 Ram 2500 4×4, which was on display all week at the show.
Josh is no stranger to the automotive or diesel aftermarket, launching Royalty Core nearly 10 years ago as a company that specializes in unique, stainless steel, race-mesh grilles fitted with custom logos that offer a 3D appearance. The company has something for everyone and to showcase their latest designs and products, Josh built the Ram from the ground up.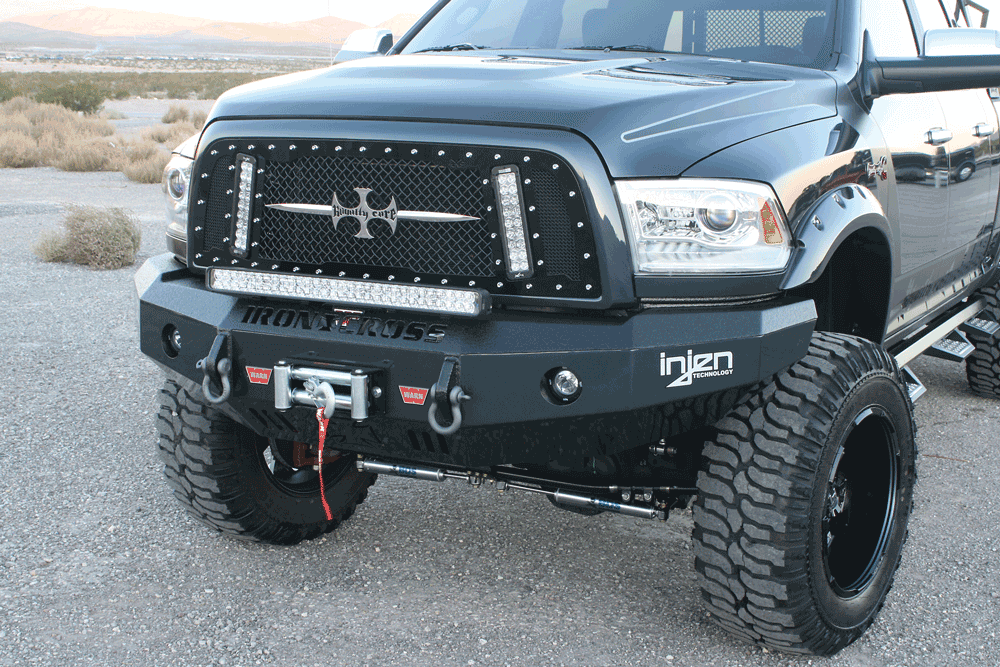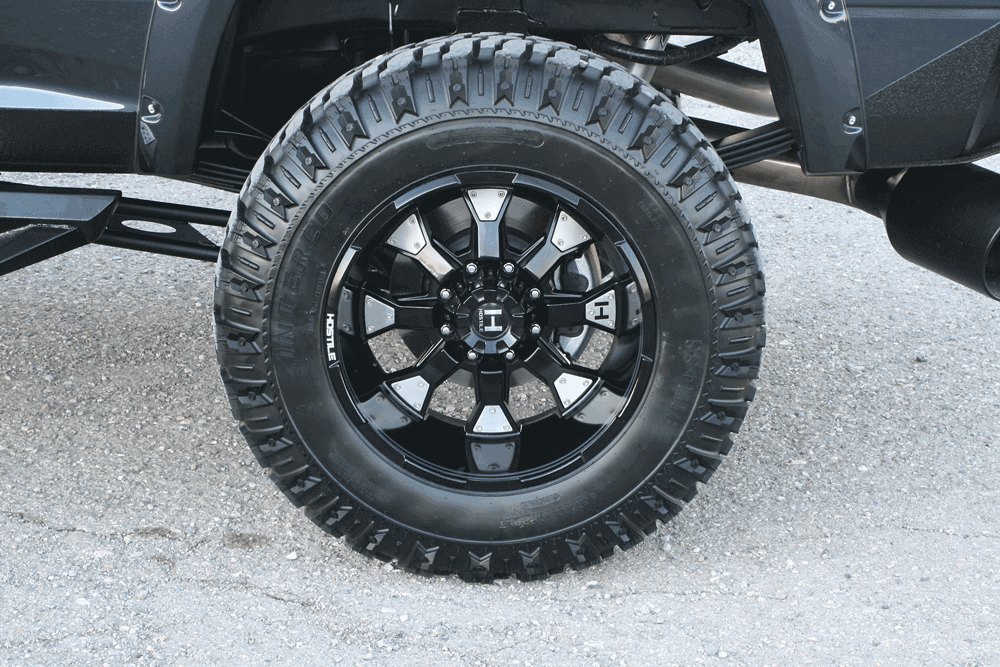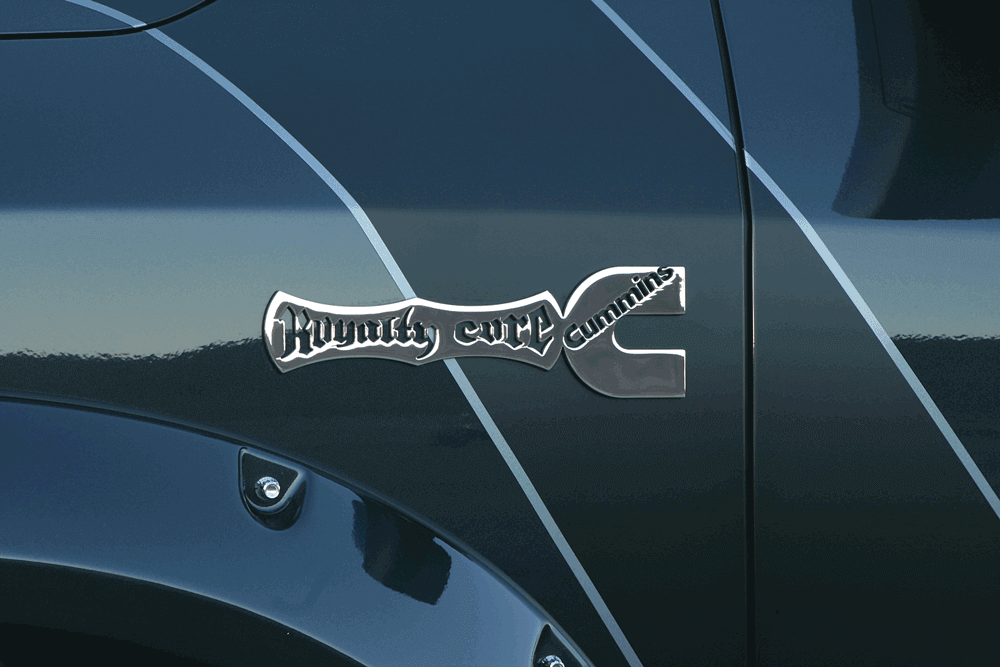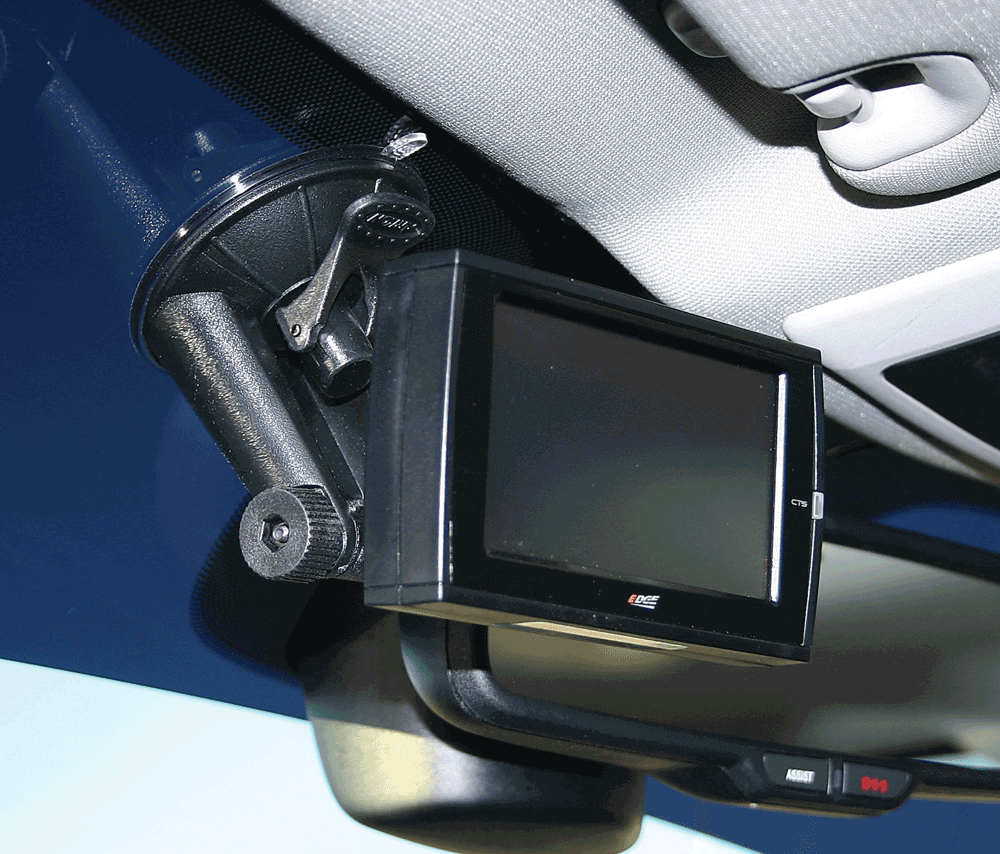 Speaking of the ground, the truck was given some altitude in the form of a BDS 8-inch, long-arm lift kit that utilizes triple Fox Racing 2.0 Performance Series shocks on each side up front, and duals on each side at the rear. To help turn huge 37-inch Interco M16 tires mounted on 20×12-inch Hostile Knuckles wheels, a set of 4.56 gears were swapped in both axles with the rear axle getting some additional fluid capacity from an ATS cover.
Under the hood, the 6.7L Cummins remains relatively stock with the exception of an Injen intake system and MBRP 4-inch stainless DPF-back exhaust system, installed by Junction City Muffler, which culminates in huge 8-inch tips. Tuning is courtesy of an Edge Insight CTS color touchscreen system. An ATS deep-sump trans pan keeps the six-speed automatic cooler.
Since appearance is everything at SEMA, and you want to showcase as much cool stuff as you can, much of the team's attention went into body mods for the big Ram, which was outfitted with the latest and greatest stuff from Royalty Core. Up front is their all-new Royalty Core RCX Twin LED grille fitted with a set of Vision X LEDs. Another Vision X LED setup is mounted on top of the Iron Cross bumper, which also houses a Warn winch. A 52-inch LED bar also graces the roofline.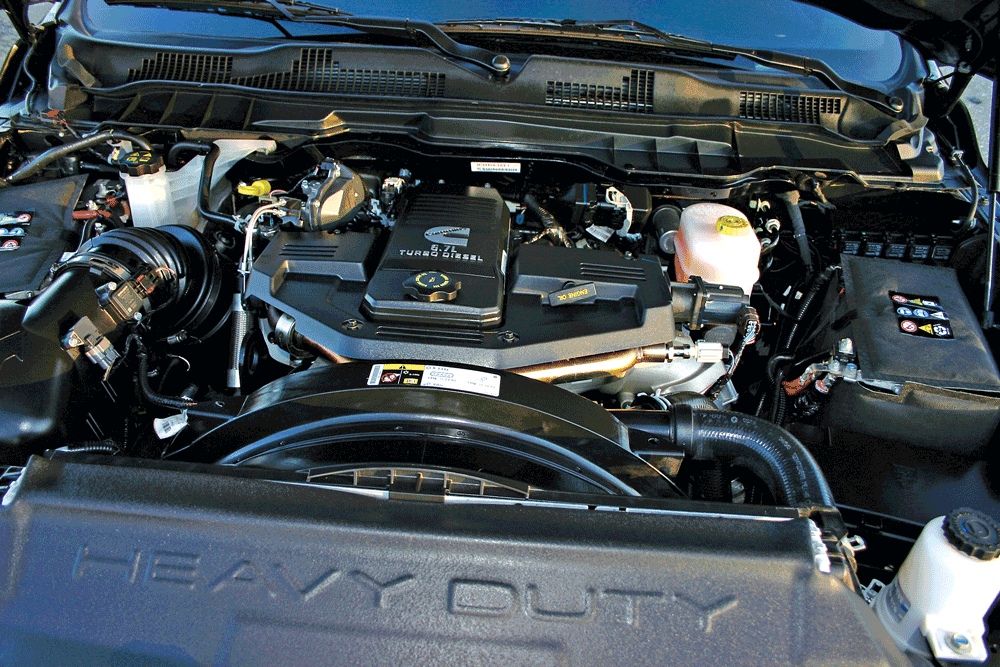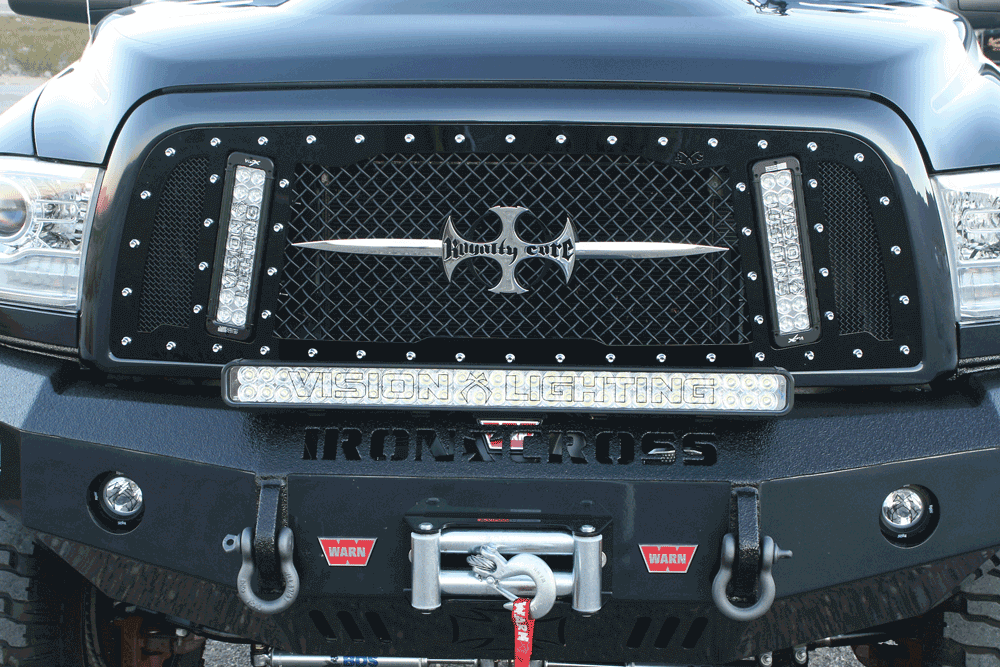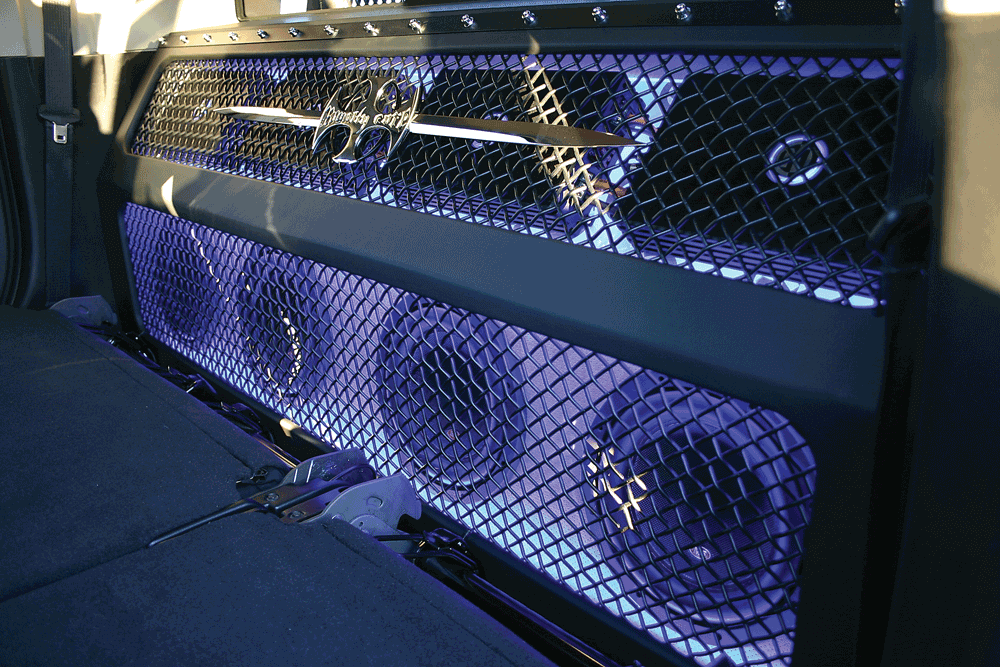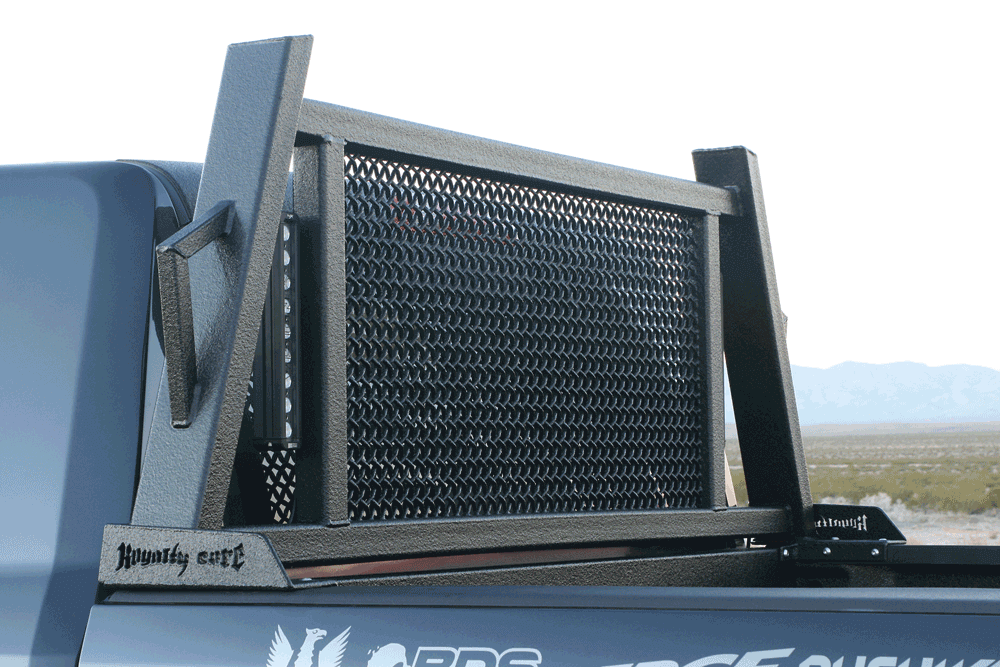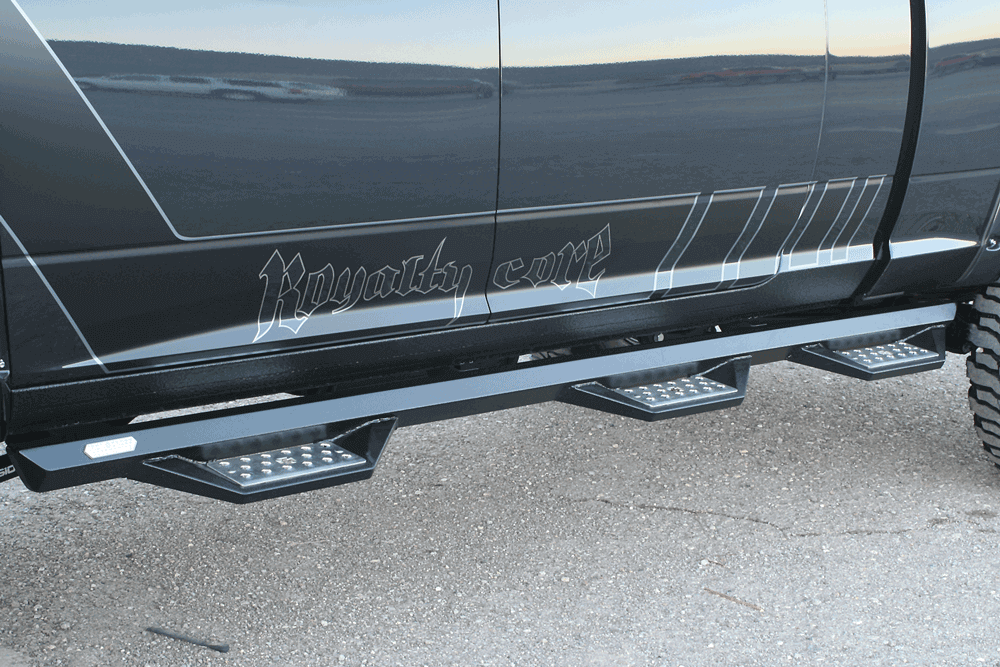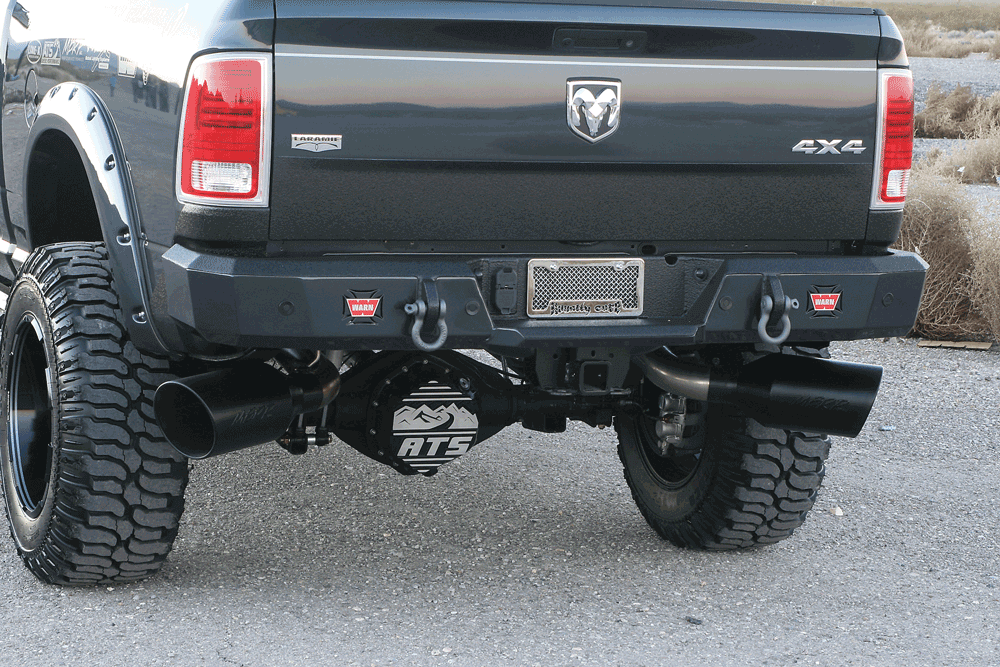 Bushwacker pocket-style flares, mounted with Royalty Core studs, help cover the huge rolling stock. To help with entry and exit, Iron Cross HD triple-step side steps bars were added. Out back is another Iron Cross bumper fitted with a new Royalty Core mesh license plate frame.
The newest Royalty Core product on the truck is the RC88X headache rack, also fitted with vertical mount Vision X LEDs and Royalty Core's heavy mesh construction. Vinyl graphics by PI Graphics set off the paint scheme and are complemented by custom pinstripe graphics. The finishing touch is a way-cool custom Royalty Core Cummins badging in the stock fender location.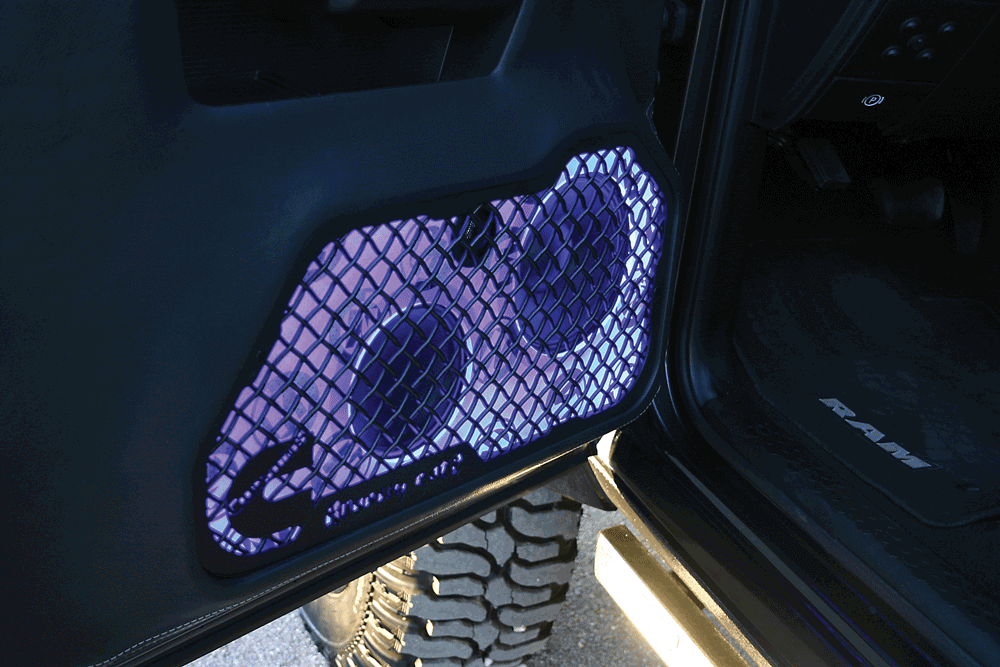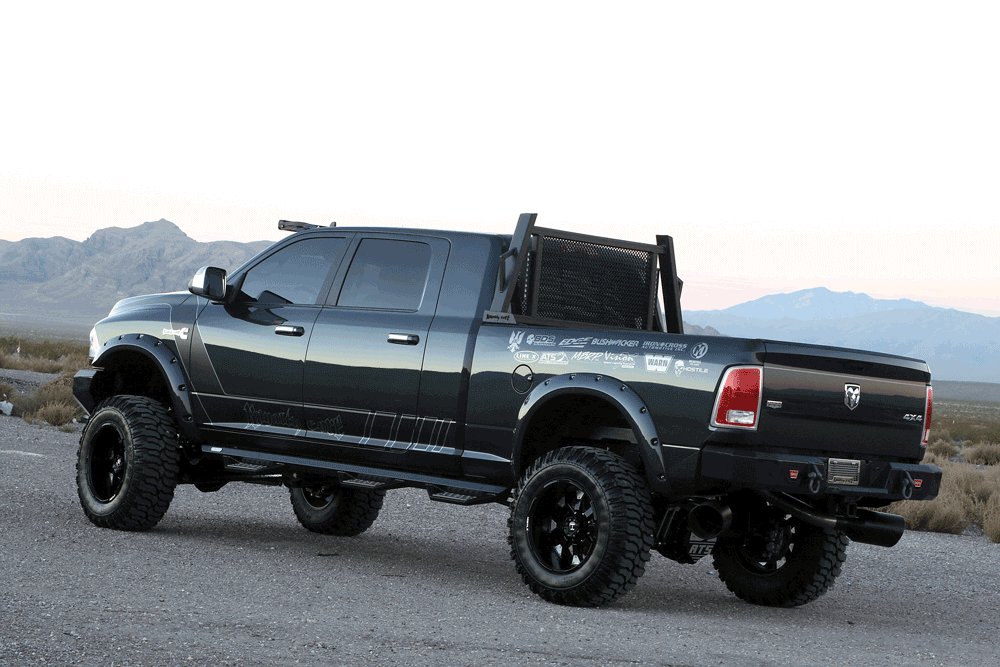 On the inside, the truck is just as custom, sporting black leather seating, complemented by blue backlit Royalty Core mesh speaker grilles on the doors. Behind the rear seat, the blue backlit theme is continued with a custom amp/speaker box fitted with Royalty Core mesh and a chrome Royalty Core Sword assembly. Custom Audio of Eugene, Oregon, is credited with the wild sound system, which utilizes Memphis amps.
Needless to say, the Royalty Core Ram drew a lot of attention at the big show. It's stylish, yet functional, and is completely emissions legal, and makes for one heck of a rolling royalty business card. DW