An oldie but goodie, this truck's a keeper. In the first installment of our 1996 Dodge Ram 3500 dually restoration, we established the overall scope of the project. Our second installment addressed specific improvements to the turbo and exhaust manifold, among other enhancements to its functionality, appearance and fuel capacity. For the third part of this series, we focus on two problem areas common to all aging diesel pickups: the dual-battery system, and those rust-prone trouble spots.
Many of the aftermarket accessories we love also increase the demands placed on the electrical system. We will show how this small but relentless battery drain can be remedied by a few simple maintenance tips and by making regular use of a trusty charger. Even if your truck isn't driven daily, you can still crank with confidence knowing that your batteries are in top shape.
"Rust never sleeps," as the old saying goes. But fixing corrosion can be much easier with modern chemicals, especially if you catch it in time. Perhaps there is "better living through chemistry." We'll show you how.
These following tips apply almost universally to older pickups, so keep them in mind when you want keep your trusty diesel steed from ending up in the glue factory. After all, in our eyes it's a thoroughbred worth saving.
Next installment: rebuilding the automatic transmission for heavy-duty towing.
WHY DUAL BATTERIES ON A DIESEL?
Open the hood of any diesel pickup and you'll see not one, but two batteries. How come? One word: compression.
As most DW readers already know, a diesel doesn't use spark plugs to fire up the fuel/air mixture, but instead employs the heat of compression to initiate ignition. As a result, it requires much heavier and stronger parts to hold up under the increased stress (which of course makes a diesel an ideal candidate for performance tuning, since it's already a "built" engine). While the higher compression ratio of a diesel increases torque and fuel efficiency, electrical demands are much higher to turn over the engine. Hence, the dual-battery setup.
A pair of batteries does more than just deliver the CCA (Cold Cranking Amps) needed by the starter. The glow plugs or grid heaters (used on the 12V Cummins shown here) have serious electrical demands of their own. You might note how sometimes the lights dim or wipers slow as the grid heaters on a Dodge Cummins cycle on and off in colder weather.
As a rough comparison to visualize how a dual-battery setup functions, think of your pickup's batteries as a pair of buckets joined at their bases by a hose. If you pour four gallons of water in one bucket, water will rise equally until each holds two gallons.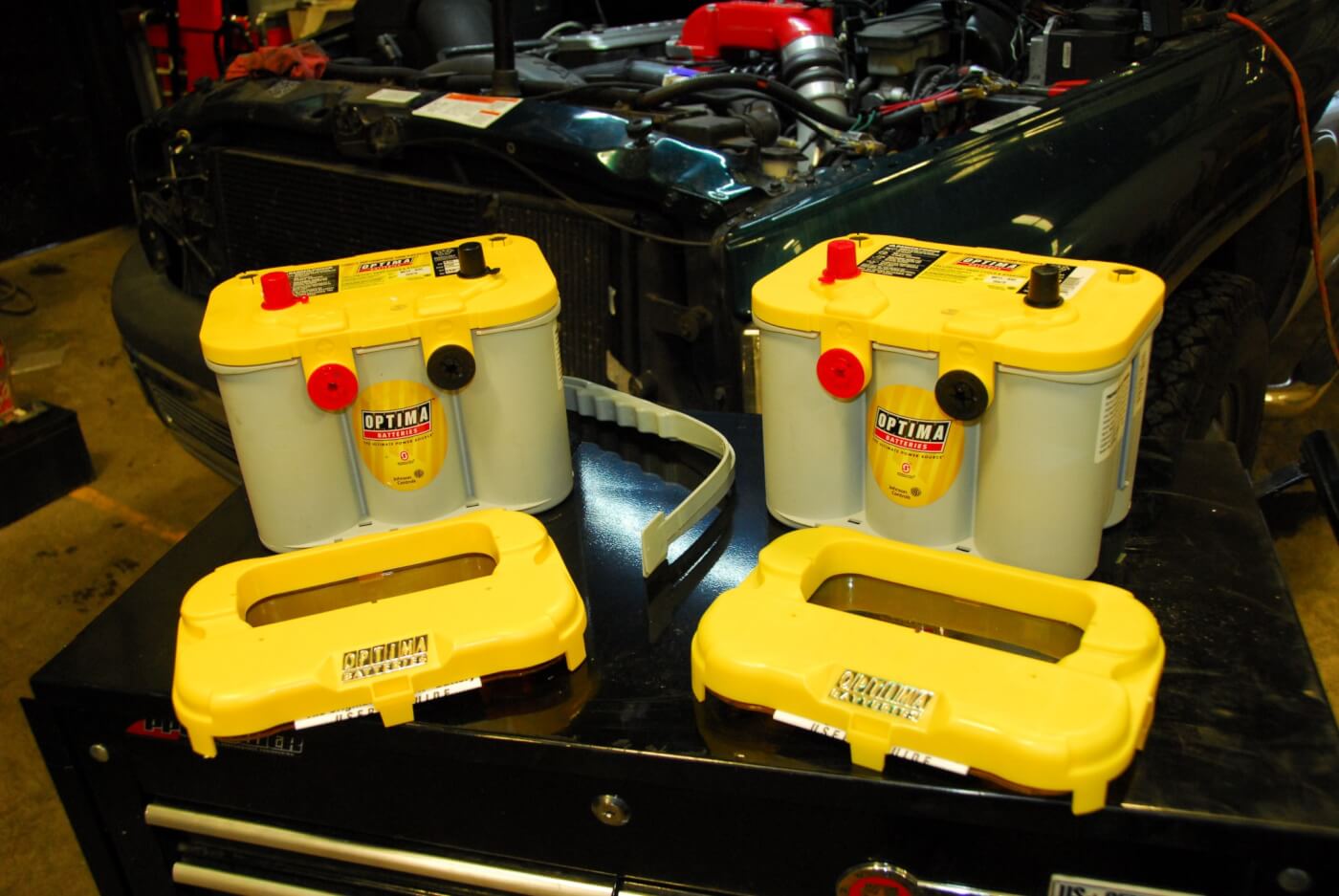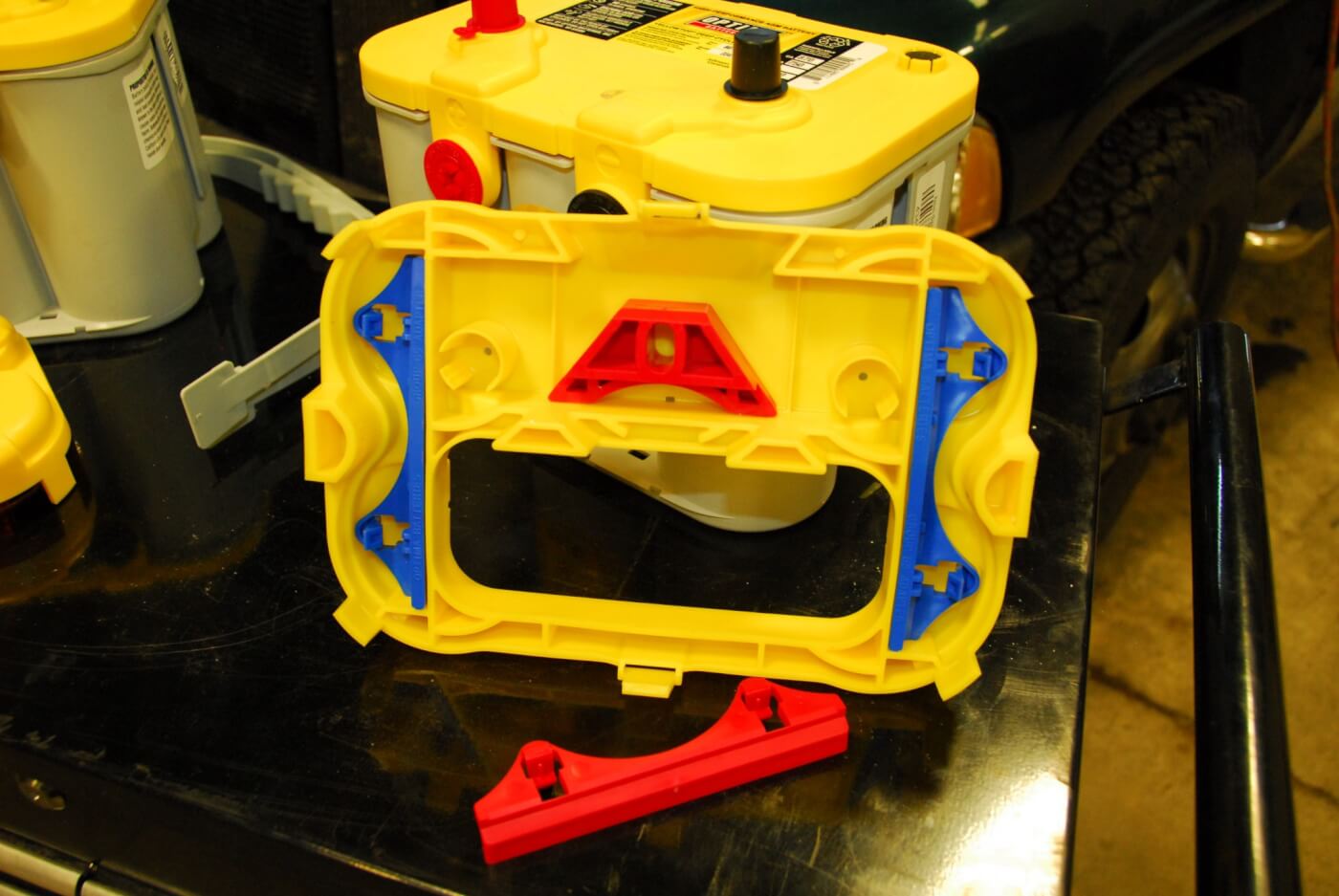 Considering how they're electrically linked, when one battery needs replacing, it's best to replace them both. That was the case with our 1996 Dodge Resto Ram project. Since turning the key had no effect, and we needed to move the truck for some additional service, we first hooked up an Optima charger to see if it might rescue them. When connecting the charger to the terminals, the order of connection is not as important as when replacing a battery (as noted below).
Two different models of Optima chargers are available, the Digital 1200 and Digital 400. The "maintainer mode" helps to keep a 12V battery healthy during storage, so we chose the more compact 400 unit, which fits easily under the hood. (As a testament to its long-term value, purchasing the Digital 1200 along with your Optima batteries earns you an additional year of warranty coverage.)
If your diesel is not a daily driver, and only used intermittently, it's wise to keep a charger on it. Likewise, attention should be paid to how your diesel is being used, especially in demanding environments. According to Optima's electrical engineers, if a truck that struggles with cold starts is limited to only 10 minutes of driving while simultaneously running the radio, seat heaters, lights and climate control, it's unlikely the vehicle's charging system will replace the energy needed to start the vehicle. Keep in mind that an alternator is meant to maintain a battery, not charge it.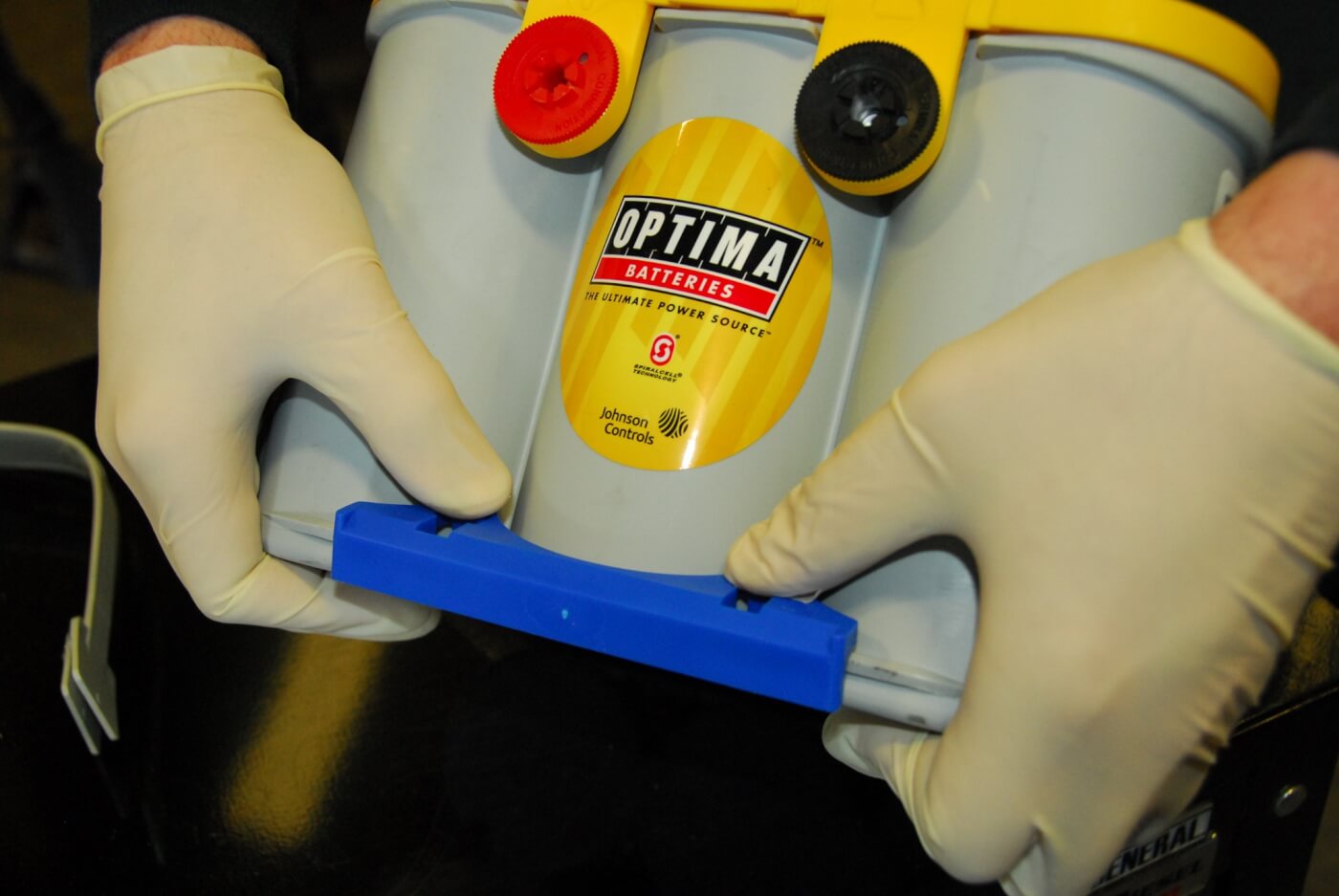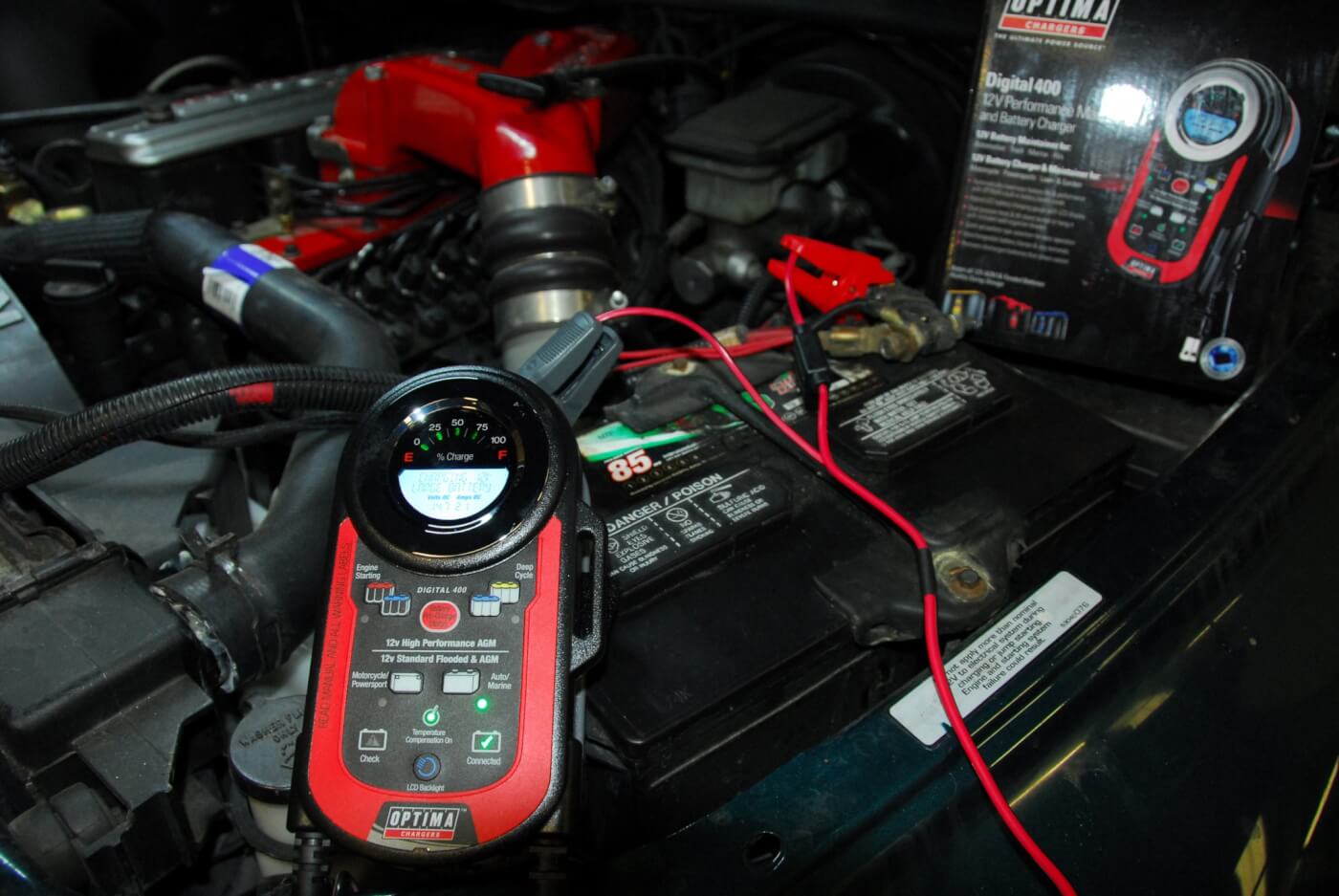 Periodically monitoring battery voltage and charging batteries should be included with other good practices like rotating tires, checking brakes, or any other consumable parts. Whenever any lead-acid battery is discharged below 12.4 volts and is allowed to sit in a state of disuse, sulfation forms in the battery, diminishing both capacity and lifespan. This makes a quality battery-maintenance device an excellent investment for any vehicle that sees its share of down time.
For trucks that see only occasional use as tow vehicles, plows, etc., it's imperative that battery voltage be properly maintained to ensure vehicles are ready to go when called to duty. Note, too, that security alarms, satellite-based navigation and communication systems and other aftermarket accessories can continue to draw current, even when vehicles are not operating.
There's yet another cause of battery drain that's not so obvious. Tim Anderson of T&A Performance showed us the current draw from the oily grime that can accumulate on top of a battery. To demonstrate, he placed a test probe on both clean and dirty areas on the case of old batteries before replacing them. The grimy area showed a slight but steady current draw on the battery. The obvious lesson: a clean battery is a happy battery.
Getting back to the Optima charger, the company claims this unit can occasionally bring back batteries from the dead that other chargers can't, and did so briefly on this truck. Its microprocessors collect information from the battery and adjust the current and voltage accordingly. Some have different settings for charging flooded, gel and AGM batteries.
Even so, there's no miracle cure for an old battery. Despite showing a 100 percent charge on the tester, one may still fail to deliver at its rated capacity. All good things come to an end, and the batteries were simply showing their age (as previous ones had several times in the past over the Ram's last two decades of use).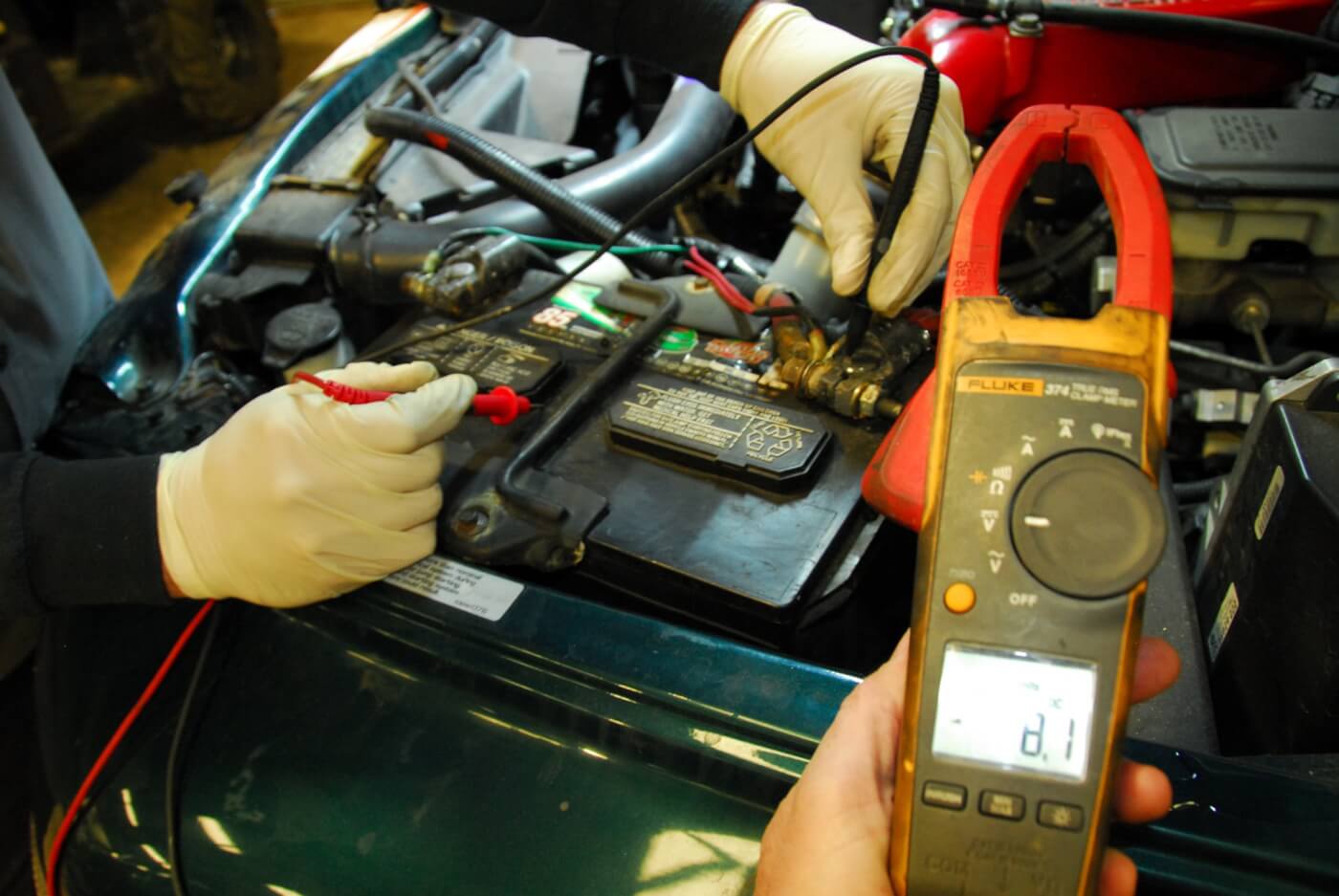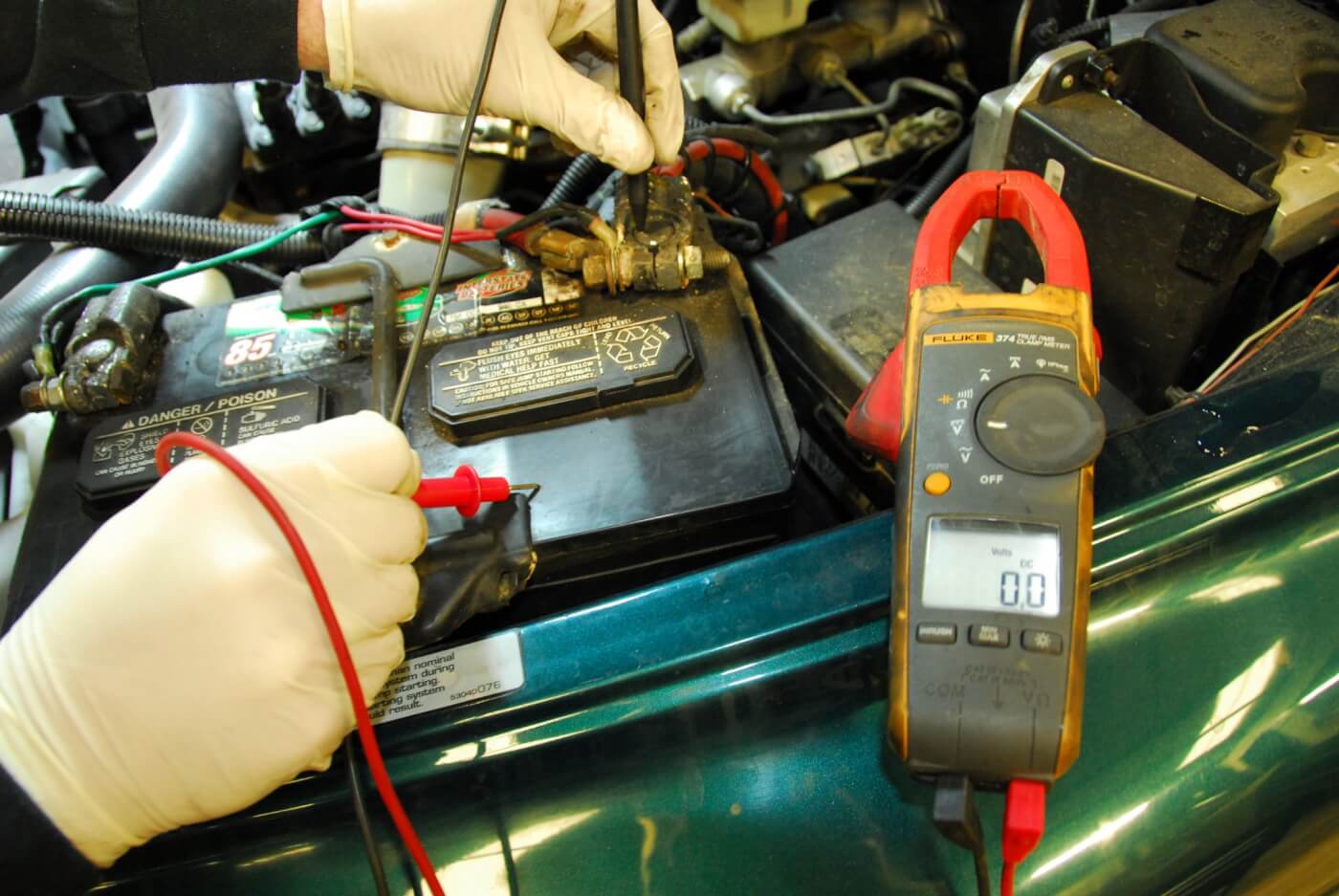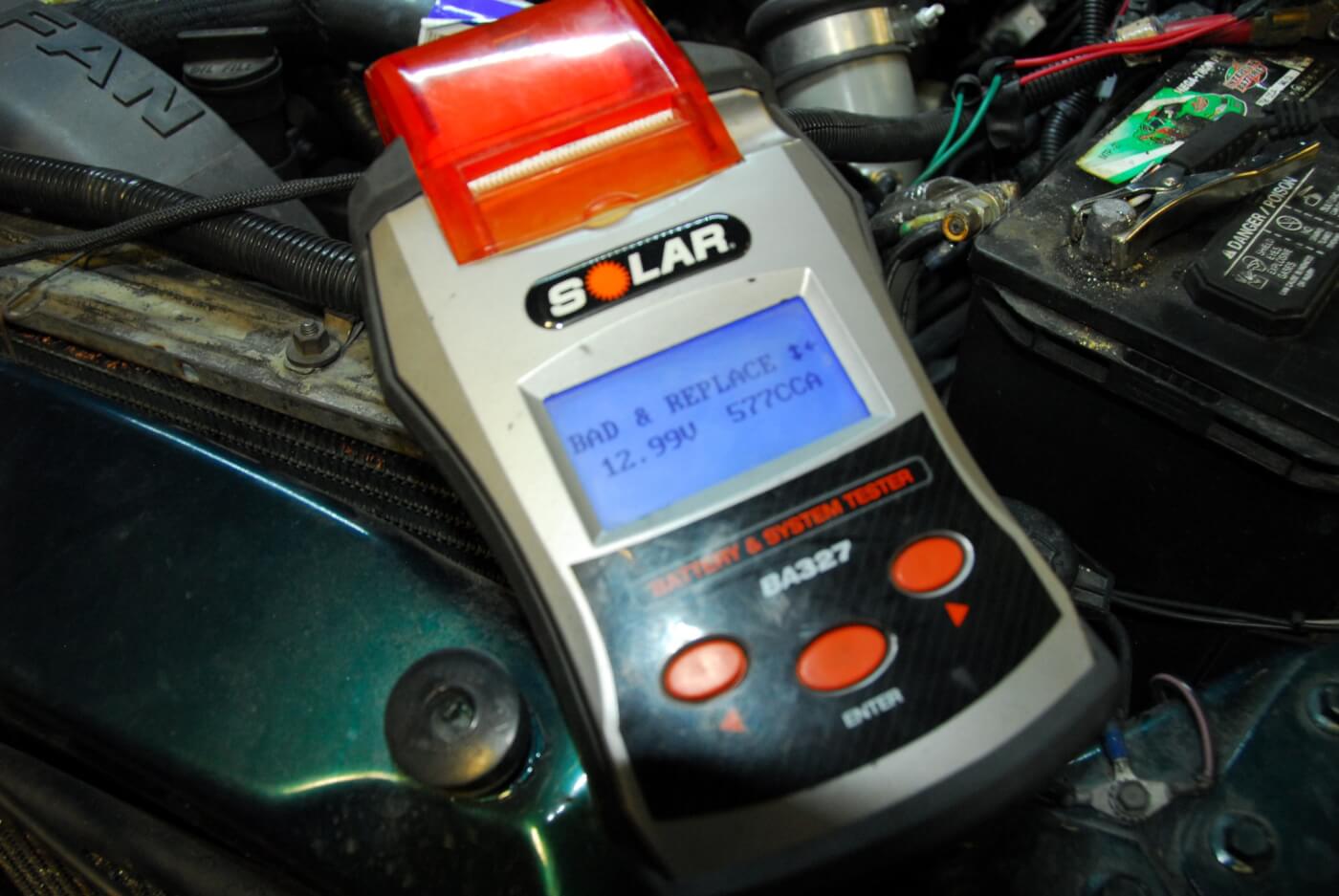 A set of fresh, aptly named Optima batteries were needed. The company offers three different colors, depending on the application: RedTop, BlueTop and YellowTop. For diesels, the canary-colored one is recommended in the application chart. Fully charged, a YellowTop measures about 13.0-13.2 volts of output. Also, it's a dual-purpose battery, providing both strong cranking power and cycling capability. Which means that it can repeatedly be brought back from deep power drains to full charge, so it can power plenty of electronics and still start up your truck.
This dual-function feature makes it an ideal choice for accessory-loaded vehicles, such as our modified 1996 Ram, whose aftermarket upgrades include a Pace-Edwards electric bed cover (that would no longer open and close with the older batteries, but revived itself with the new Optimas). Over time, such accessories can deeply discharge batteries.
Optima's fitment system recommends the 34/78 model batteries for this particular truck, as it's the company's largest model with the greatest CCA rating and the greatest reserve capacity. In general, make sure the battery or batteries you choose have as much or more cranking power than the OE batteries that they replace. As noted at the outset, high-compression diesel engines tend to need more cranking energy than their gasoline counterparts, and that need only increases as temperatures drop, vehicles age and engines struggle more to fire up.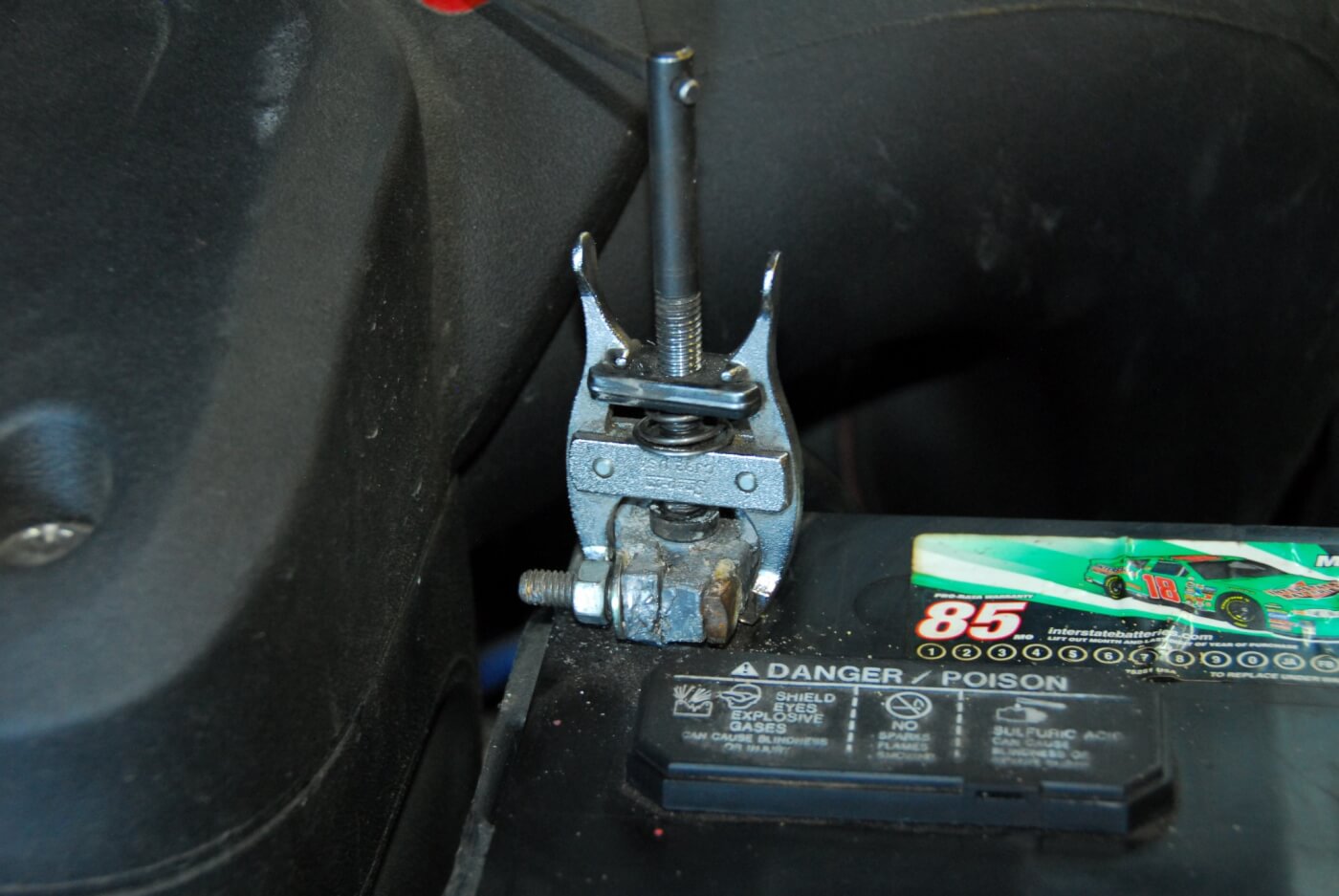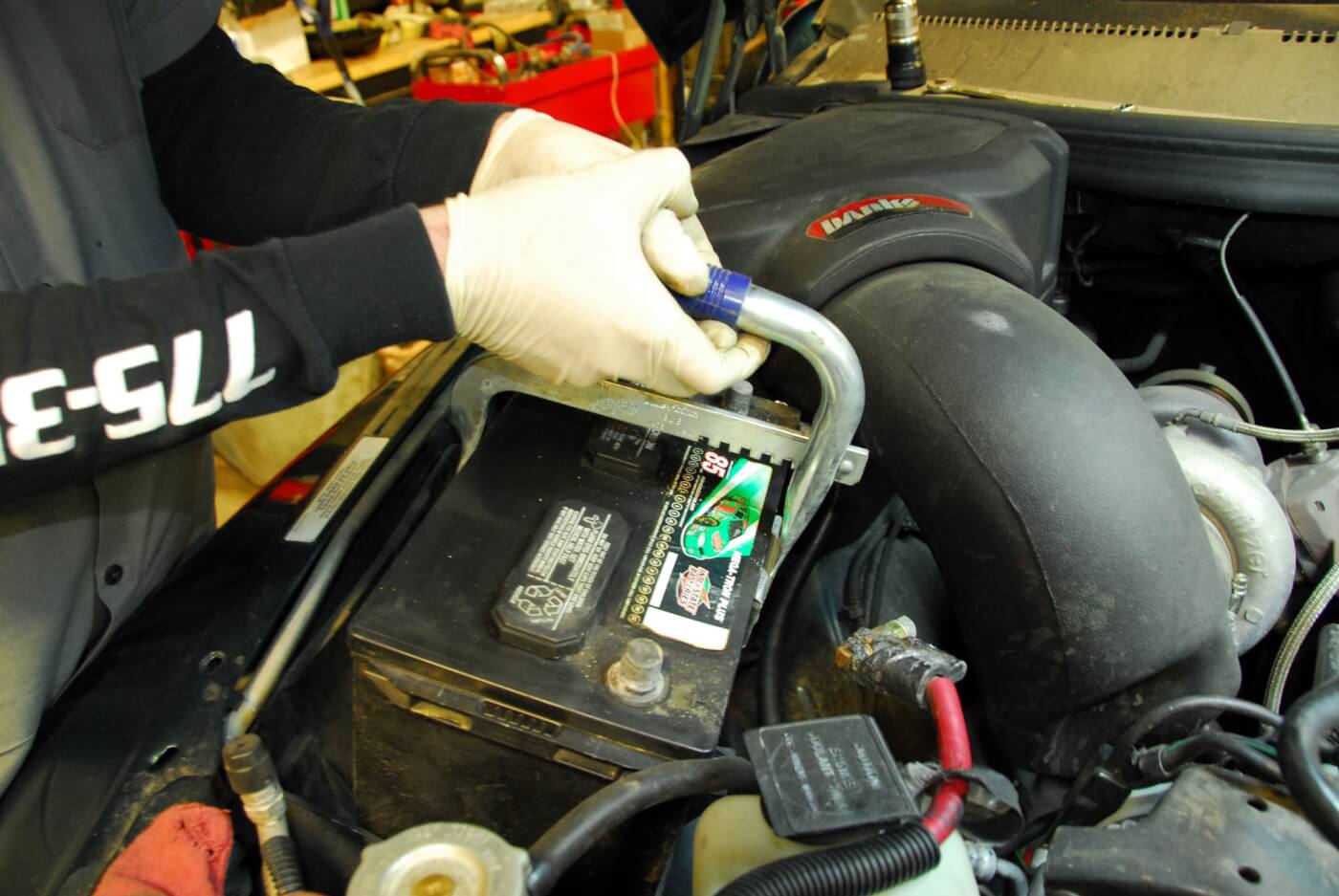 When replacing dual batteries, here are a few tips to keep in mind. Tim Anderson disconnects the negative (ground) terminal first (which Optima recommends as well), for a couple reasons: One, to prevent shorting your wrench between the terminal and body; and two, so there's still juice feeding any electronics such as the stereo system and clock.
Anderson also showed us a couple handy devices to make it easer to remove the cables and cases, and also clean the connections (see photos and captions). When putting in the new batteries, connect the positive cables first, and both negative cables last, again to prevent shorting your wrench between the terminal and body.
Optima Batteries ship in well-cushioned boxes fitted with built-in handles. Included are spacers and hold-down adaptors to assist in making the fitment. If the Optima battery doesn't simply drop in place with the factory hold-down, then check out the spacer and the supplied adaptors to see if they will work instead. The spacer is a plastic square that comes as a cover on each new battery. It can be connected to the bottom of the new Optima to better replicate the height of some factory fitment units it's designed to replace.
In sum, check your battery's condition regularly, keep the case and connections clean, and follow the correct order for removing and attaching cables when replacing old batteries. And if you don't drive your diesel regularly, consider hooking up a charger to keep them topped off. Take good care of your batteries, and your diesel should be good to go.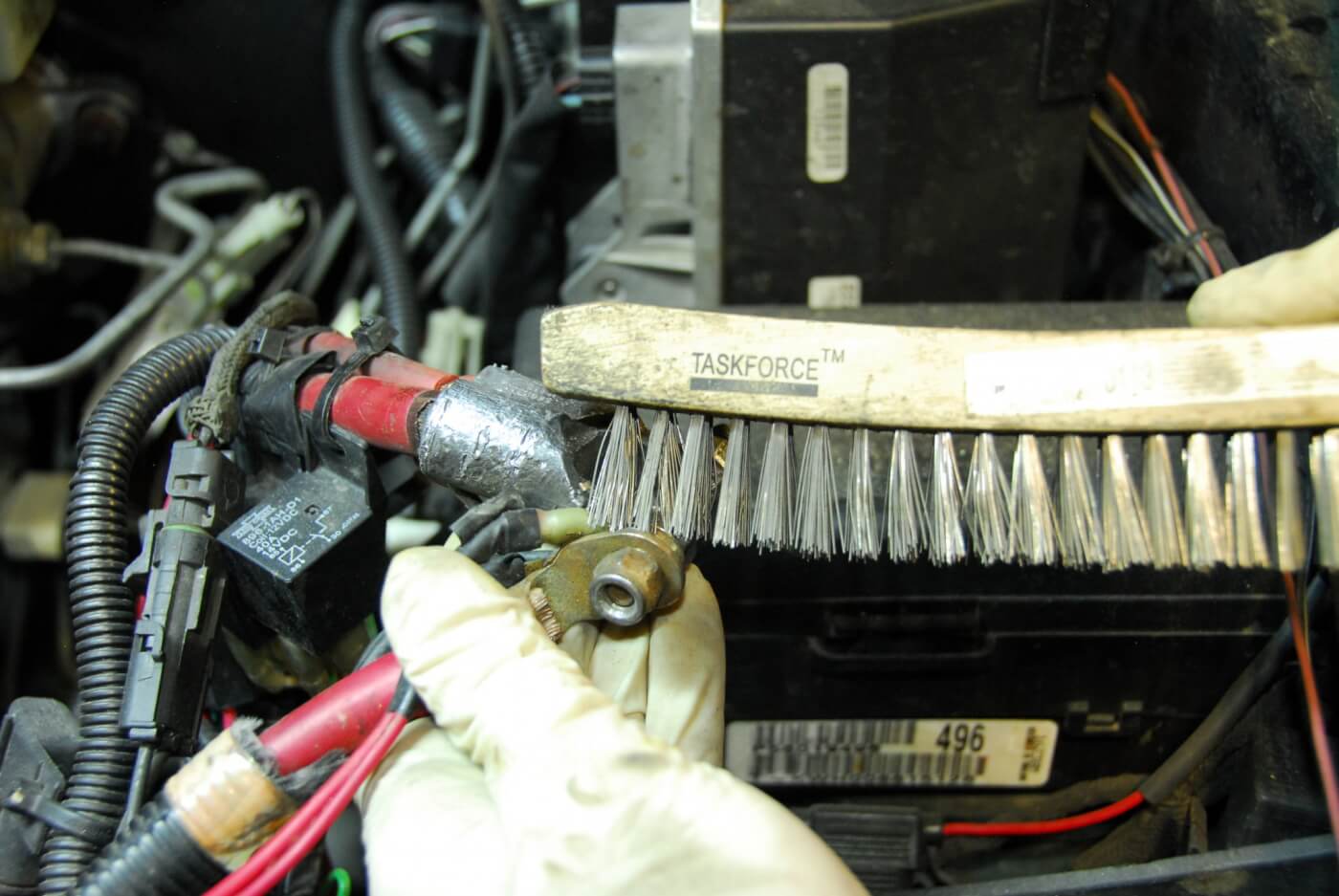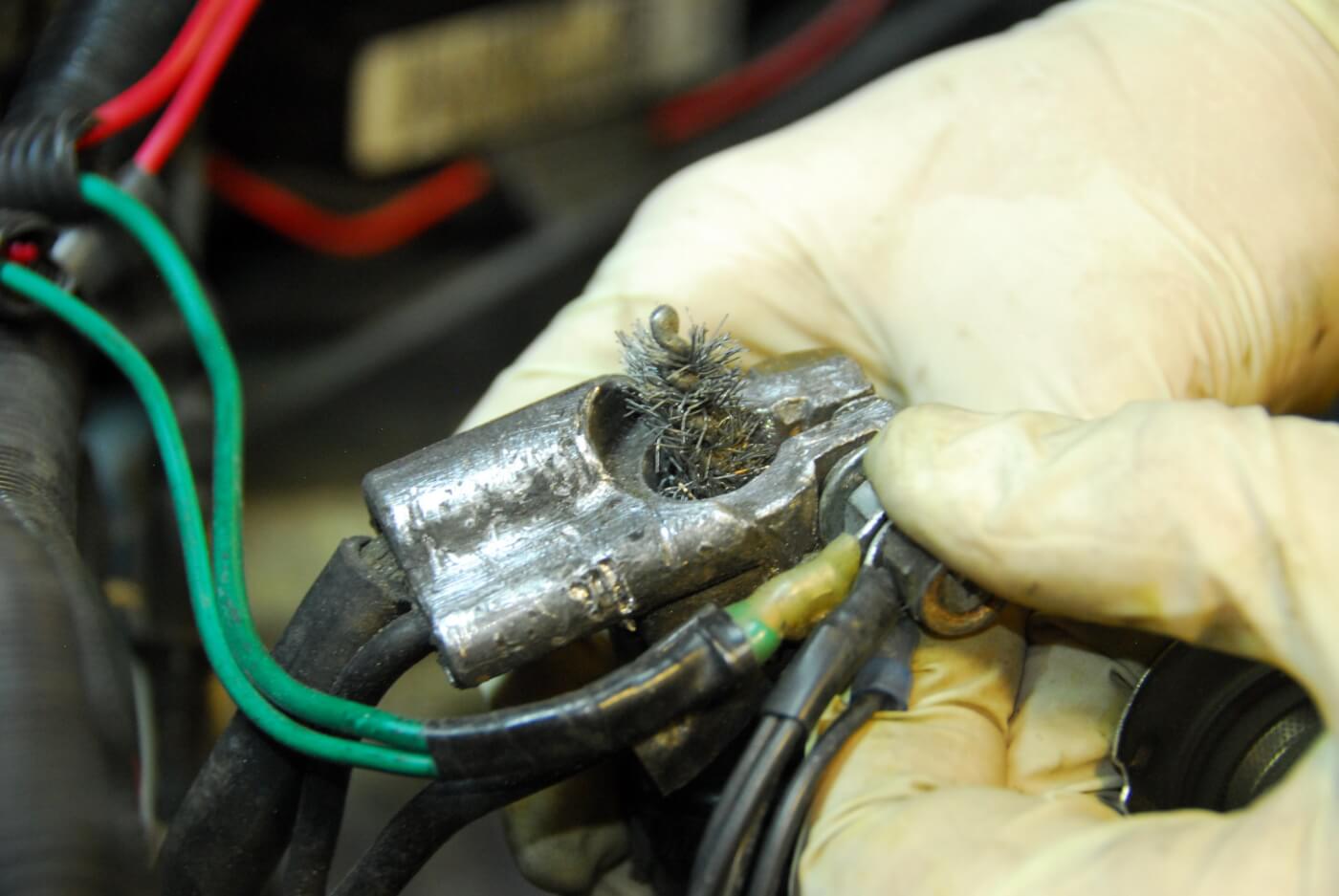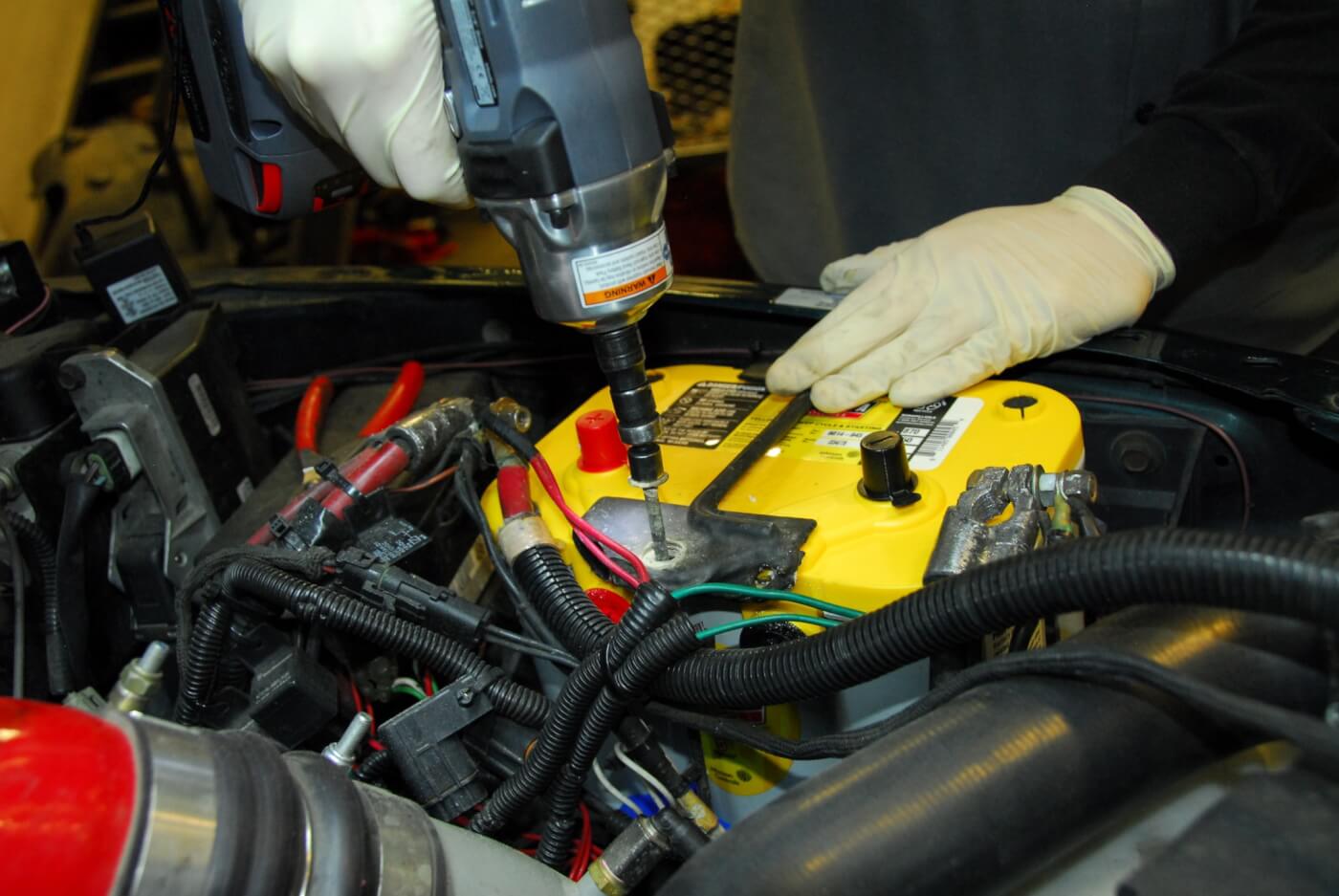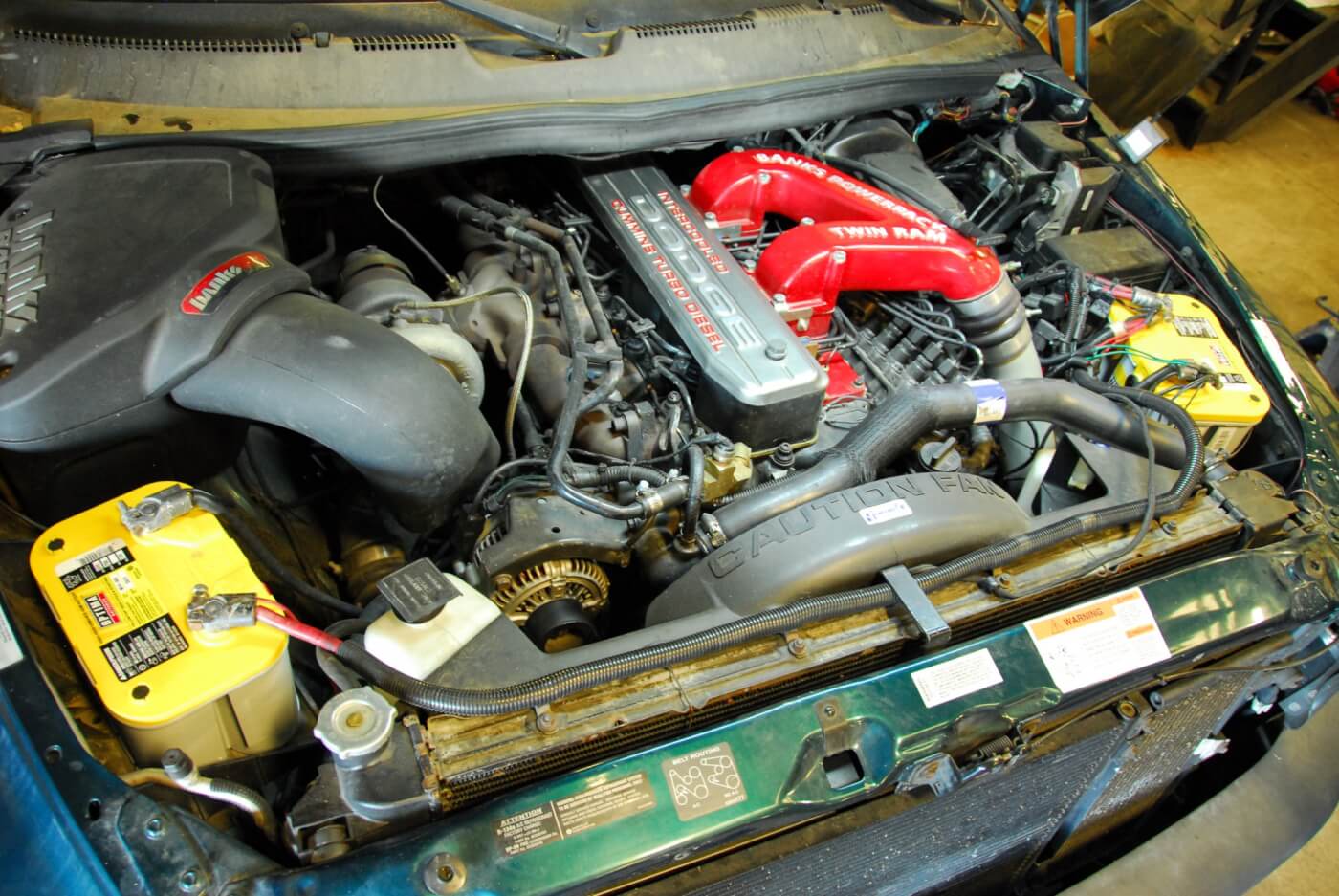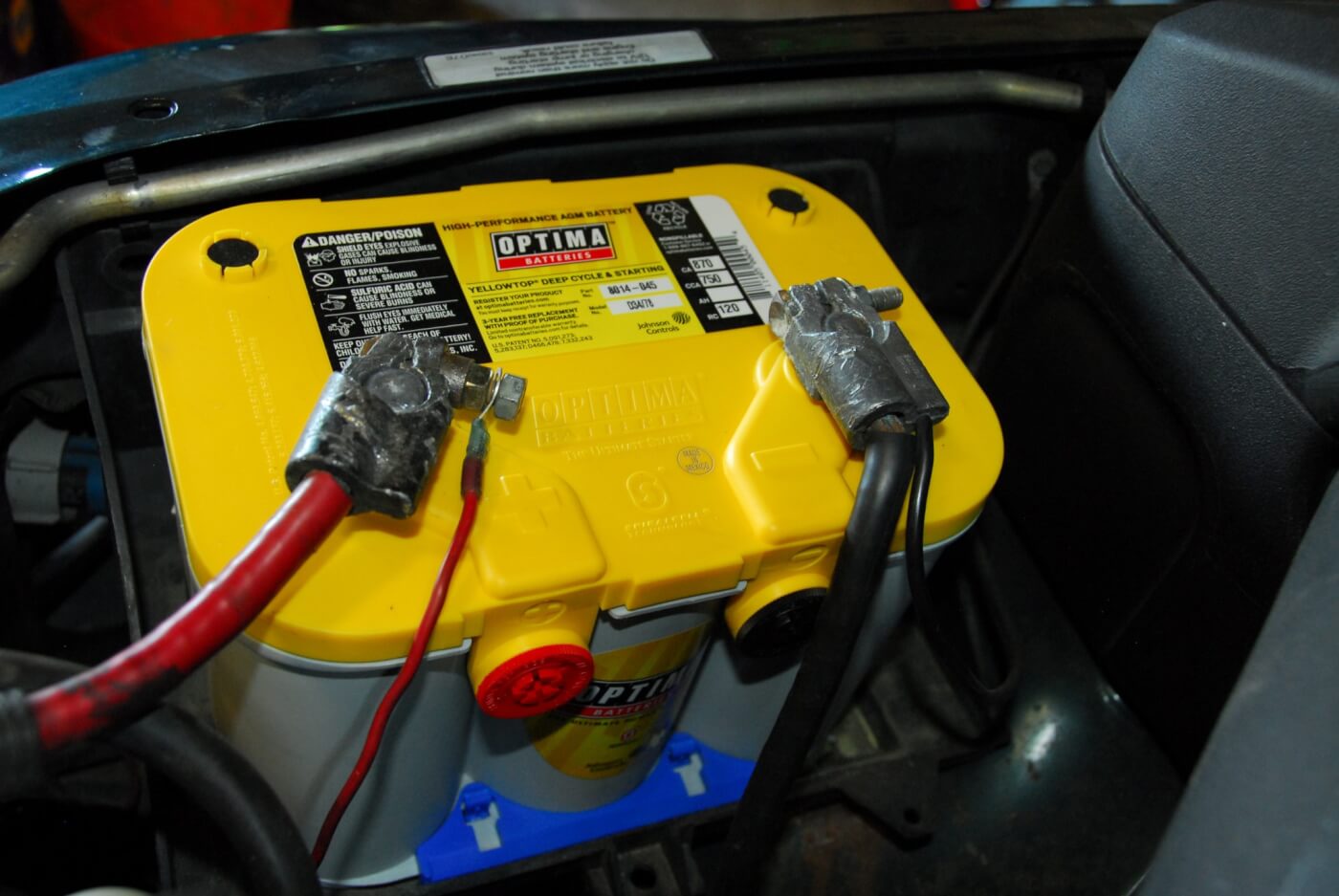 SOURCE:
Optima Batteries
T&A Performance LLC
775.358.5549
RUST NEVER SLEEPS
But Neither Does 3X Chemistry's Treatments
When you're restoring an older diesel pickup, it should come as no surprise that you'll encounter some rust spots along the way. That was the case with our 1996 Dodge, especially in the cargo bed where moisture tends to collect and sit for long periods of time, sort of like a catch basin (which is partly why we added a Pace-Edwards electric cover for protection, along with a non-skid coating, as noted in our previous installment in this series).
Grinding off rust can be a bit tedious, though. Alternatively, you can follow the old Dupont ad line about "better living through chemistry."
There's a line of rust-neutralizing chemicals available from 3X Chemistry (also sold through Mid America Motorworks as a private-label brand) to make your resto project go faster and easier. They range from paint remover to a variety of rust treatments and blockers. The latter solutions provide a range of ways to remove, convert or encapsulate rust, depending on the size and location of the part. So whatever challenges you encounter in restoring your diesel pickup, they've got you covered. DW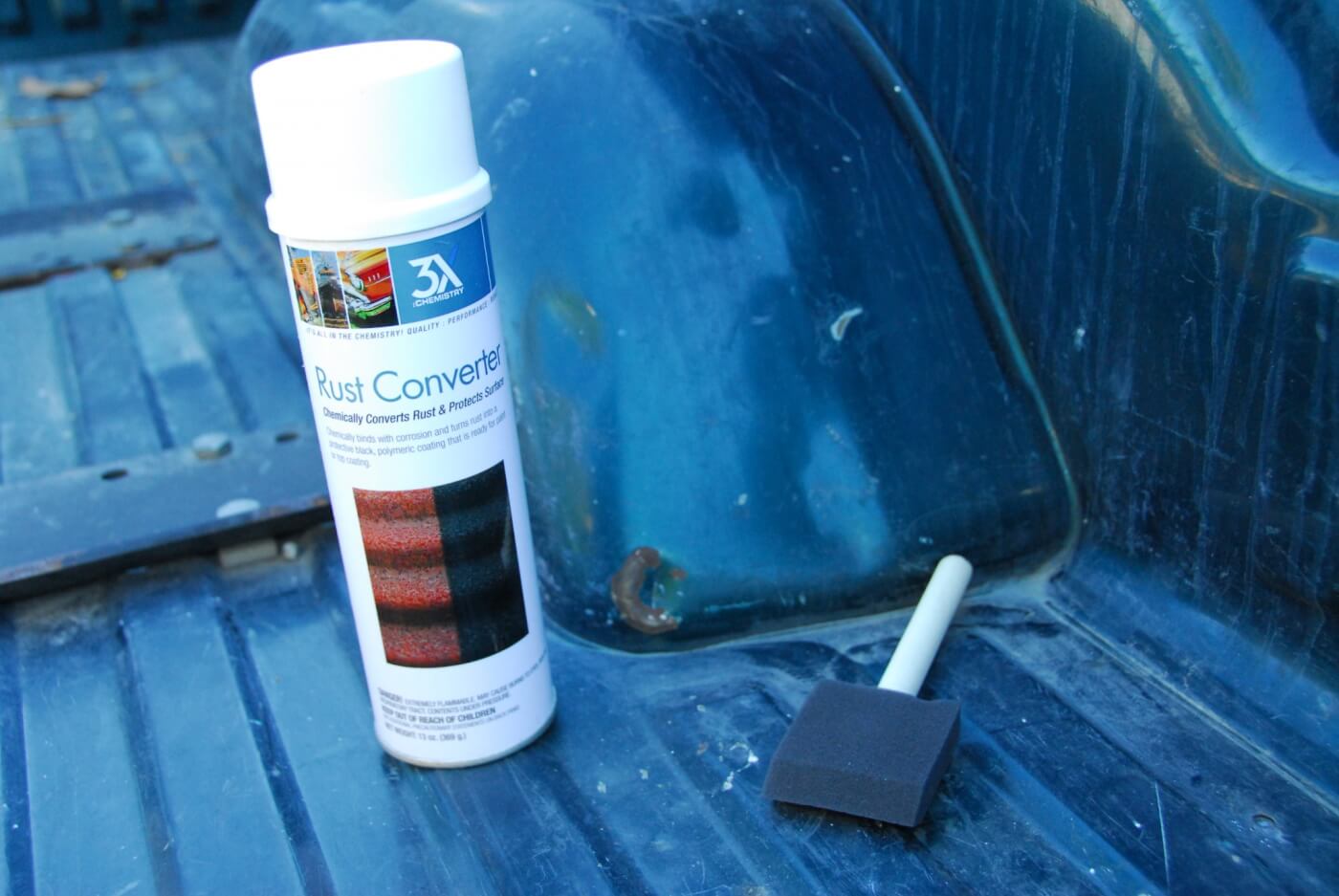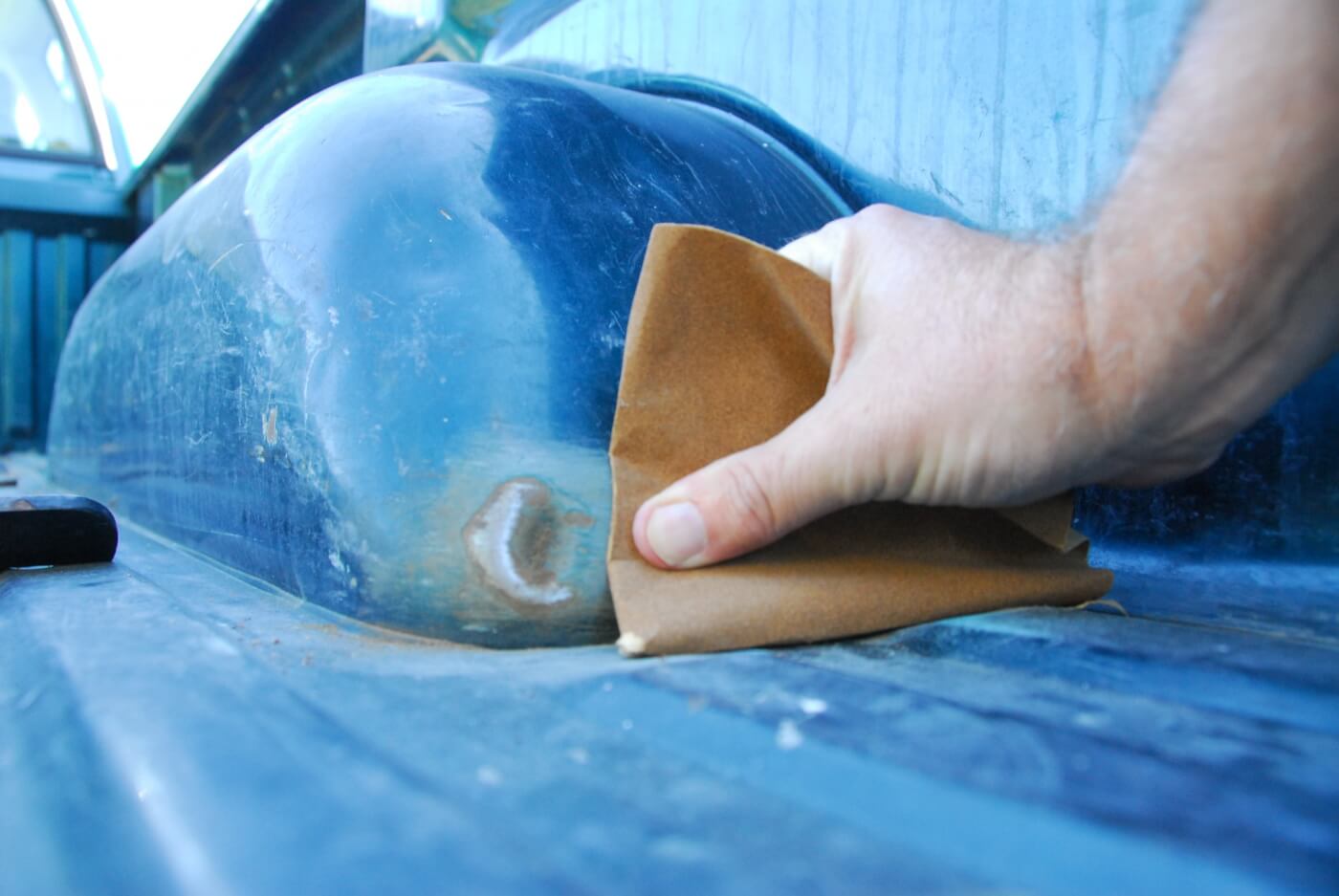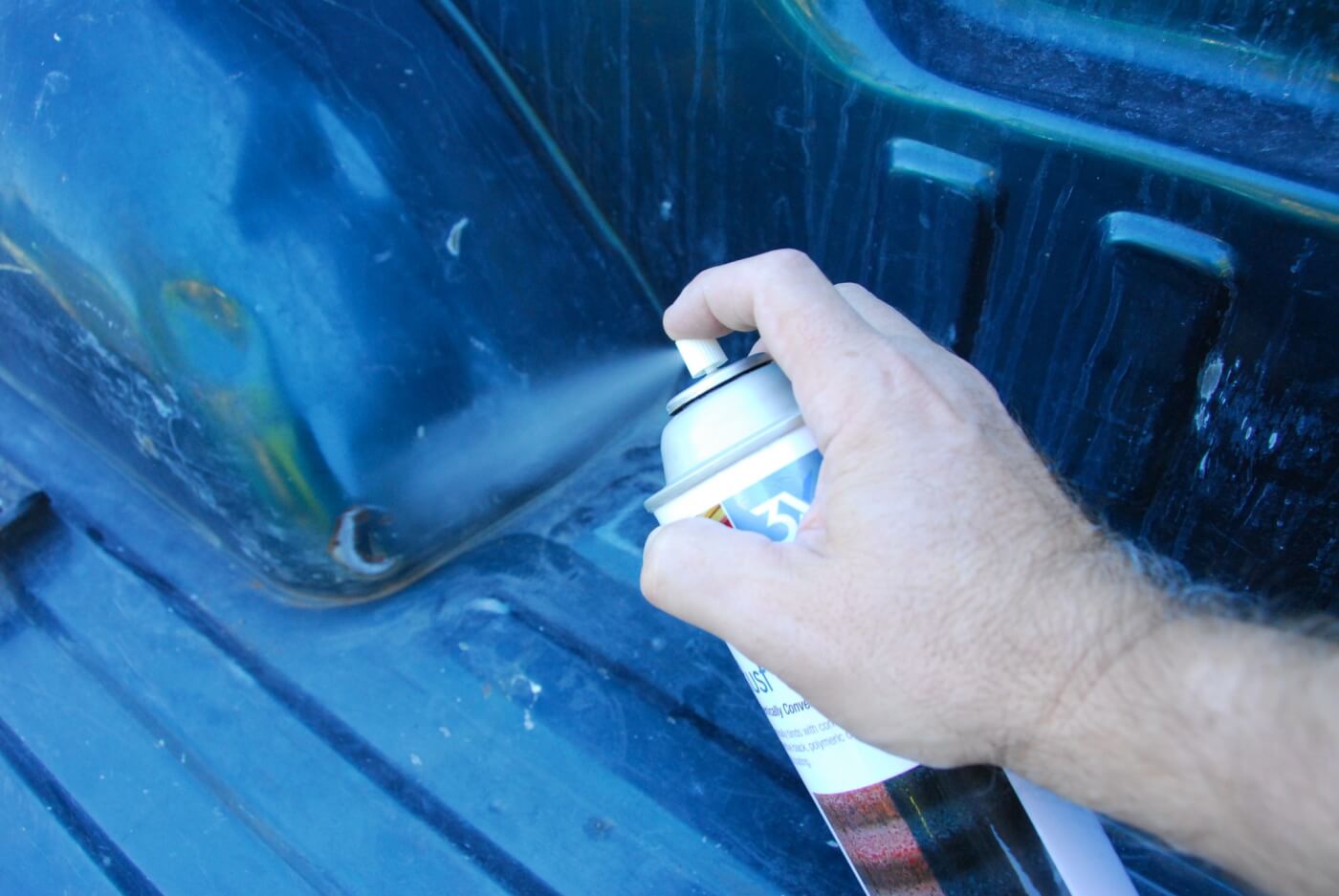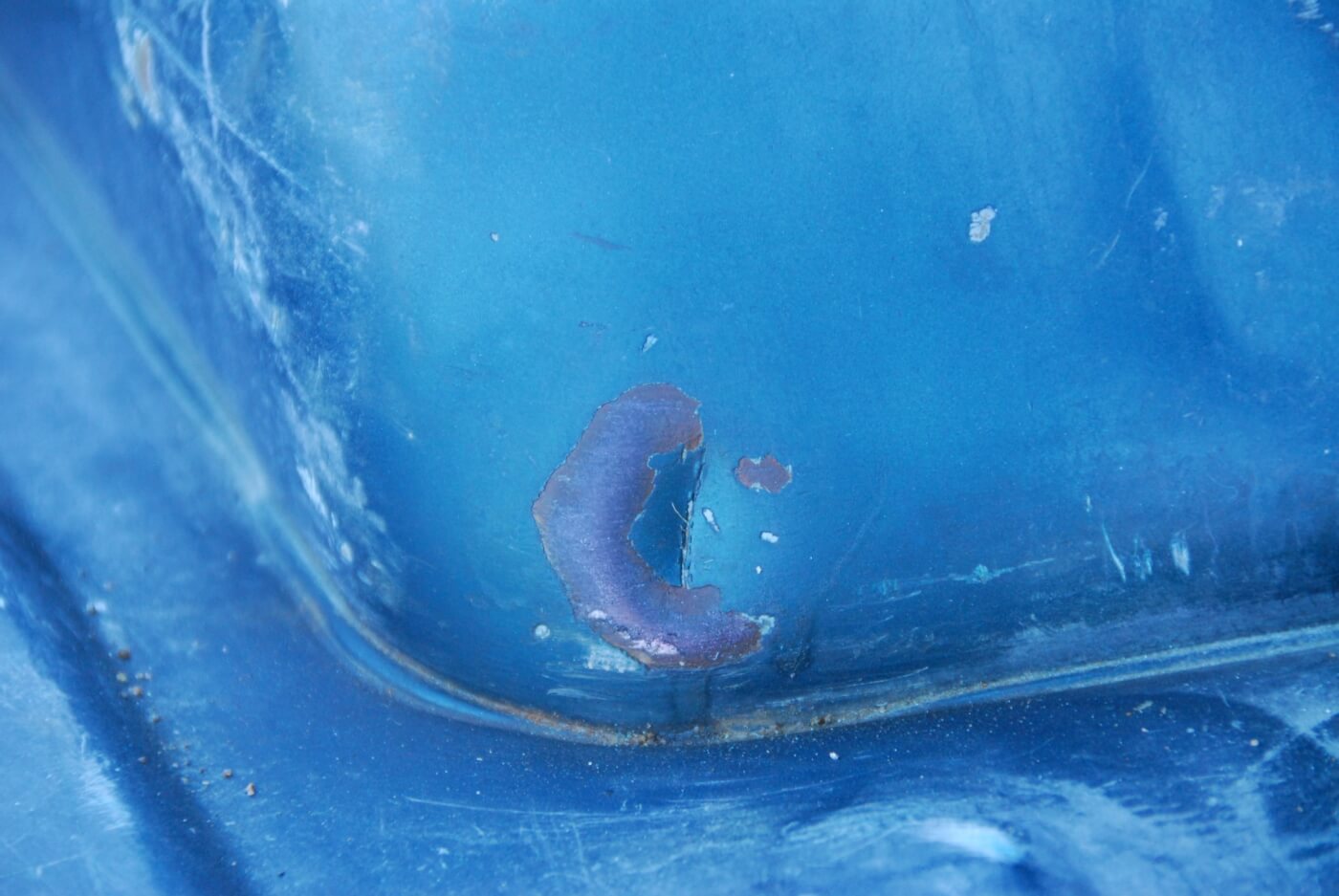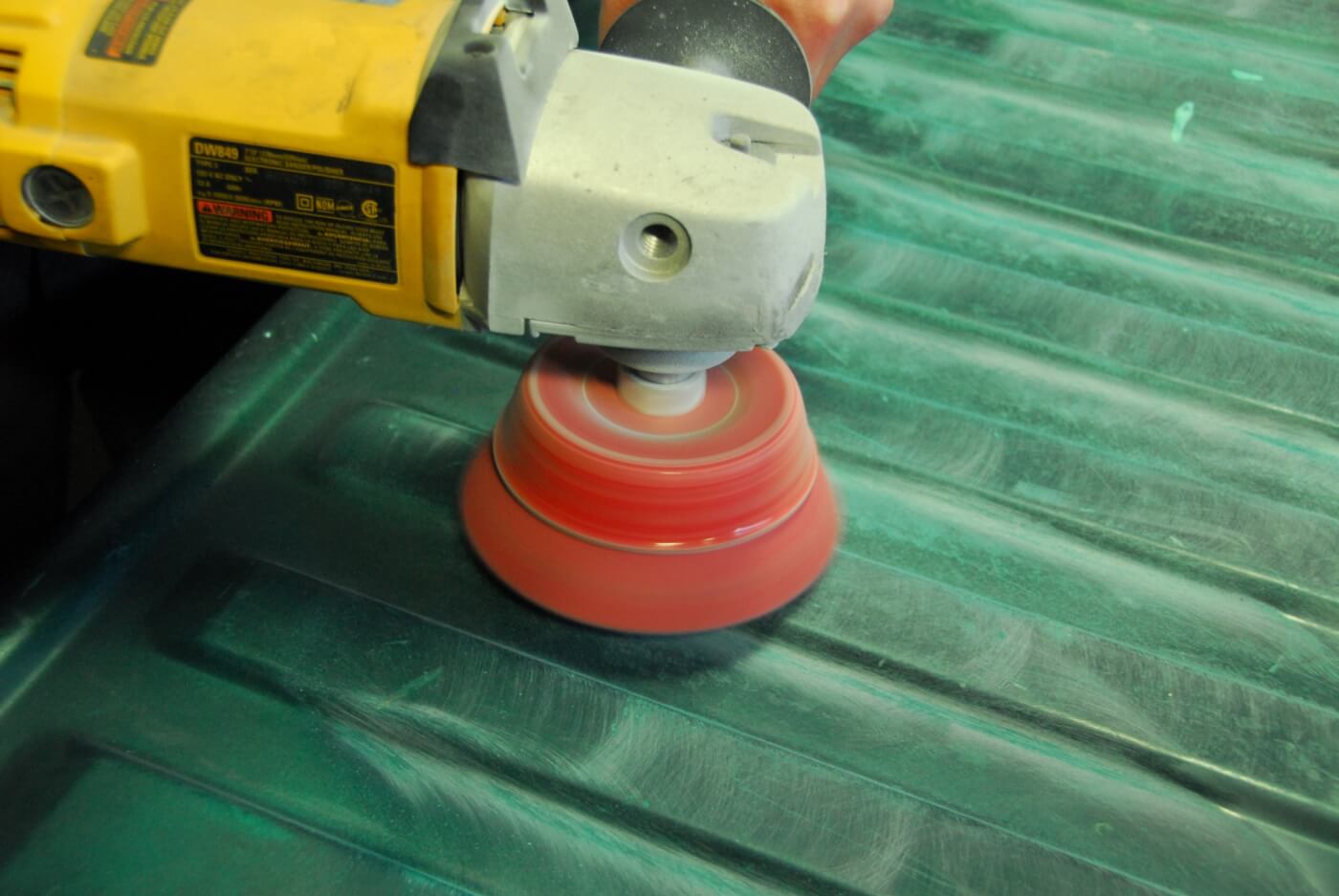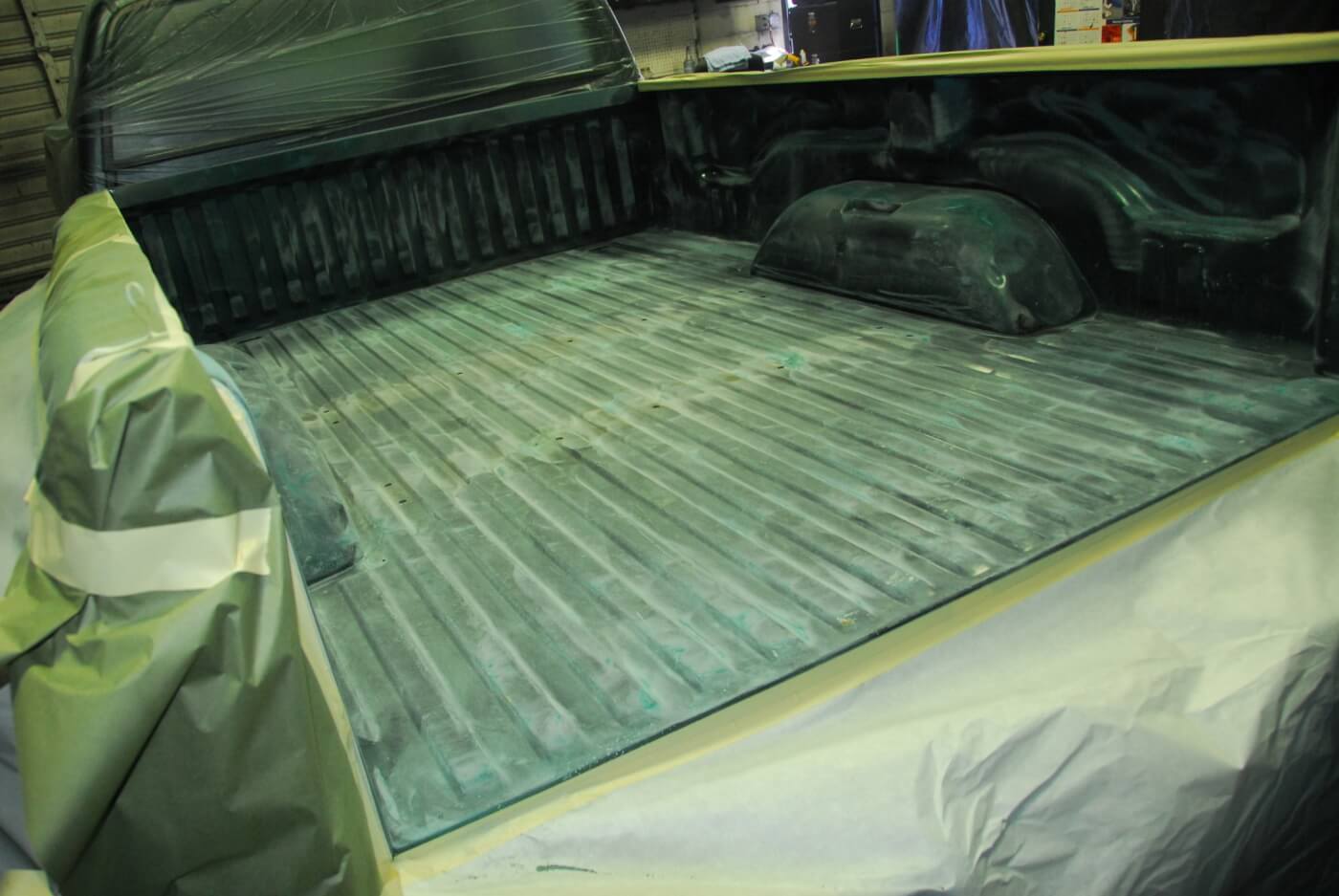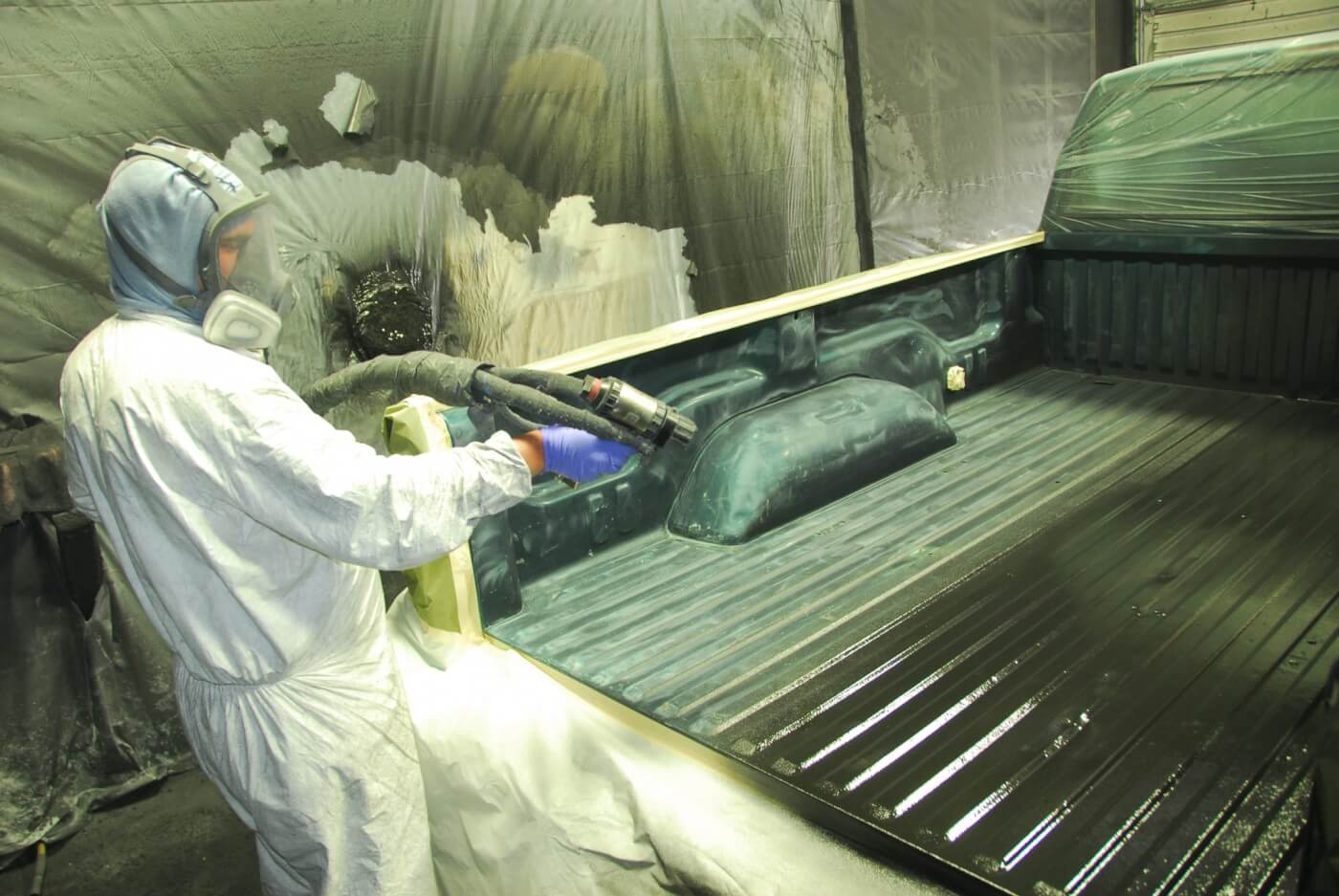 SOURCE:
3X Chemistry