A Homebuilt 2,500hp Puller Invades the Super Stock Diesel Class
Early on in his motorsports career, Jason Stott knew he was one of those guys who wanted to complete in the highest level of sled pulling. So much so that by 2008, his '03 Dodge Ram 2500 was minus the 24-valve common-rail motor (a 5.9L). In its place was a P-pumped 24-valve that had a 75mm S400, and a custom 4.0-inch turbo based on a large Garrett turbo. It also had a 13mm injection pump, could spin more than 4,000rpm and made about 1,100 horsepower. Unfortunately, there weren't many local competitors in his home region of Rock Springs, Wyoming, so in 2012, he decided to step his game up. Way up.
"An enormous 101mm Garrett on the manifold as the high-pressure turbo, using twin 106mm GT5541 Garrett ball-bearing turbos as atmospheric units."
SUPER STOCK RAM
With a growing business, Addicted Performance Diesel, Jason decided that he was going to build a top-tier truck to represent his shop in the highest 4×4 Class in diesel sled pulling, Super Stock. He started out in his own shop, building the double frame-rail chassis and  mounting all the goodies for the drivetrain. At the rear of the engine and transmission is a ProFab dropbox, with changeable ratios for varying track conditions. The rear axle takes the brunt of the strain in sled pulling, so the truck boasts an FDS75 Rockwell with 6.20 gears and 2 and 1/16-inch gun drilled axles along with a full spool from SCS. The front end, which has taken a surprising amount
of abuse, is a Dana 70, with custom Dutchman Brothers axles. A Detroit locker and 6.20 gears complete the package.
Even with some solid hardware, Jason still had a long way to go. While there was no rear suspension to worry about (the tongue weight of a sled is enormous), the front suspension and steering on the chassis still needed to be addressed. Again Jason went to work, this time building a trick airbag front suspension to support the massive Cummins engine and weight box. He also built his own hydraulic/electric steering using parts from PSC Motorsports. With the chassis all but finished, there was still the matter of a body that wasn't on it. Jason couldn't get rid of his '03 that started it all, so its steel body has been converted to a tilt body, and it lives on (with a shortened bed and fiberglass hood) on his tube chassis pulling truck.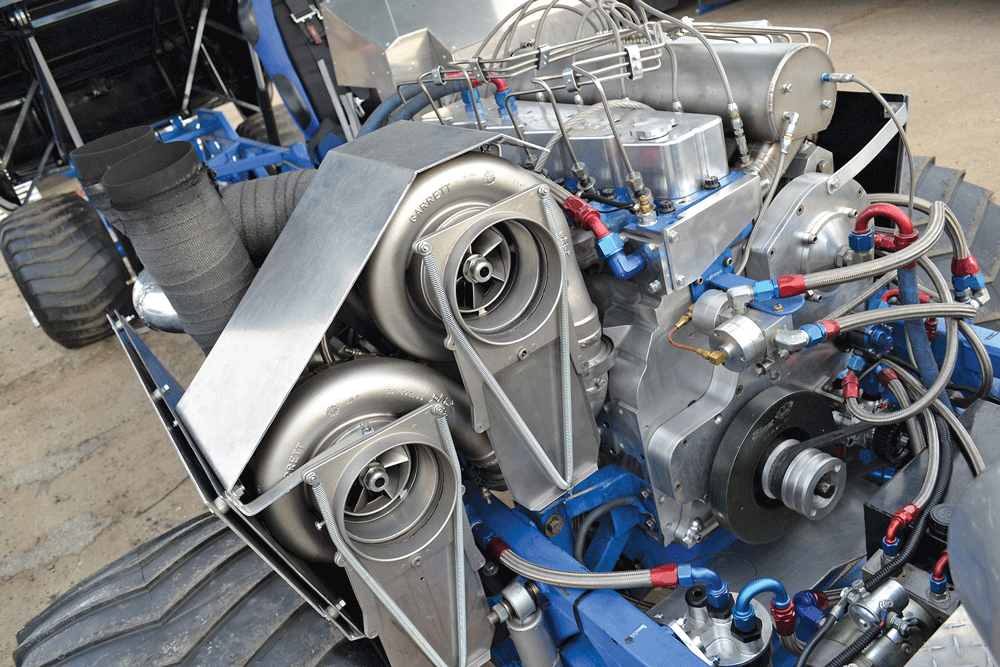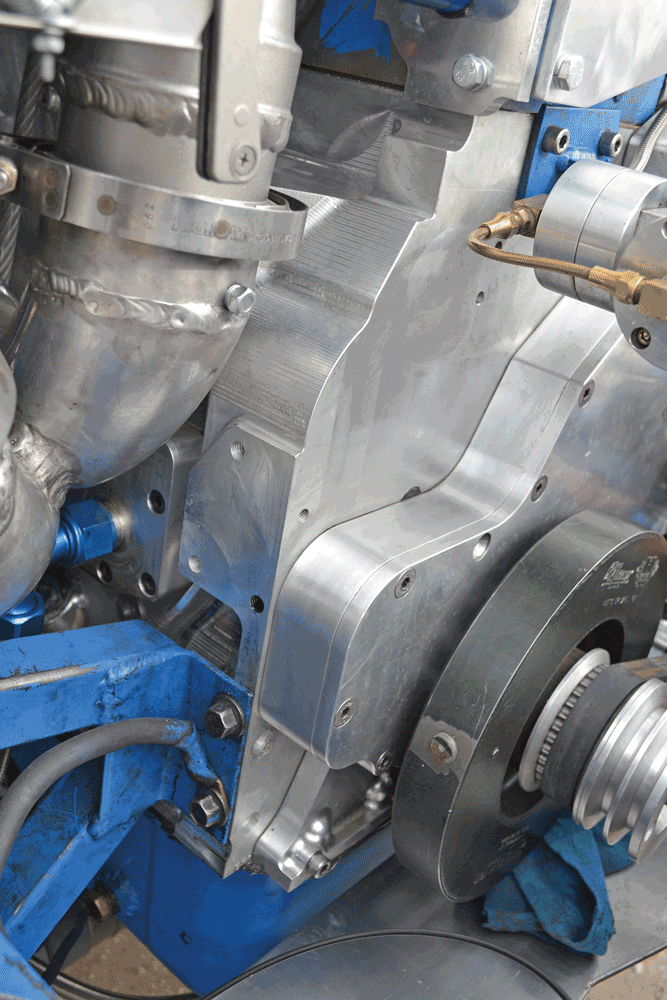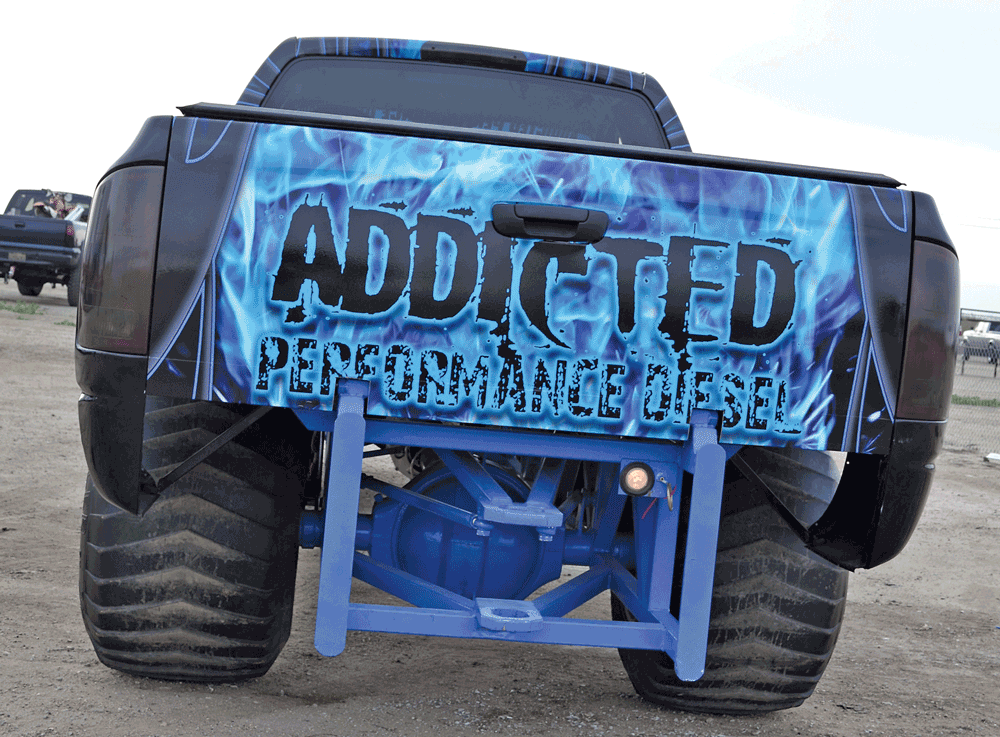 BILLET BLOCK CUMMINS
By the time his new creation was ready to rock and roll, his old 1,100-horsepower engine wasn't even going to cut it anymore: To be competitive, The Super Stock Class required 1,500 hp to more than 2,000 hp. But Jason wasn't nervous. Instead of backing down, he built a new Cummins engine using state of the art parts. The power level Jason was shooting for meant he needed both an aftermarket block and head to handle the power and stress of sled pulling.
"The load on the dyno was gradually increased during the run to a whopping 80 percent"
The engine block is an aluminum version of a Cummins built by LSM, which has been fitted with ARP studs—including cross studs on the main caps—and steel sleeves. Surprisingly, an internally balanced factory crankshaft is held inside the main caps and swings a set of unbelievably strong R&R connecting rods. Lowered compression 11.5:1 Arias pistons are the final piece of the rotating assembly puzzle.
A lot of top pullers are pretty secretive about cam and valvetrain specs, but Jason was surprisingly open about what's inside his puller. Since stock camshafts can break at extremely high rpm operation, Jason chose a Hamilton Cam with 230 degrees of duration on the intake, 240 degrees on the exhaust and .680 lift, matched with Harland Sharp 1.7:1 ratio roller rockers. The 12-valve cylinder head is also from Hamilton Cams and has been reworked by Industrial Injection with oversize valves and porting.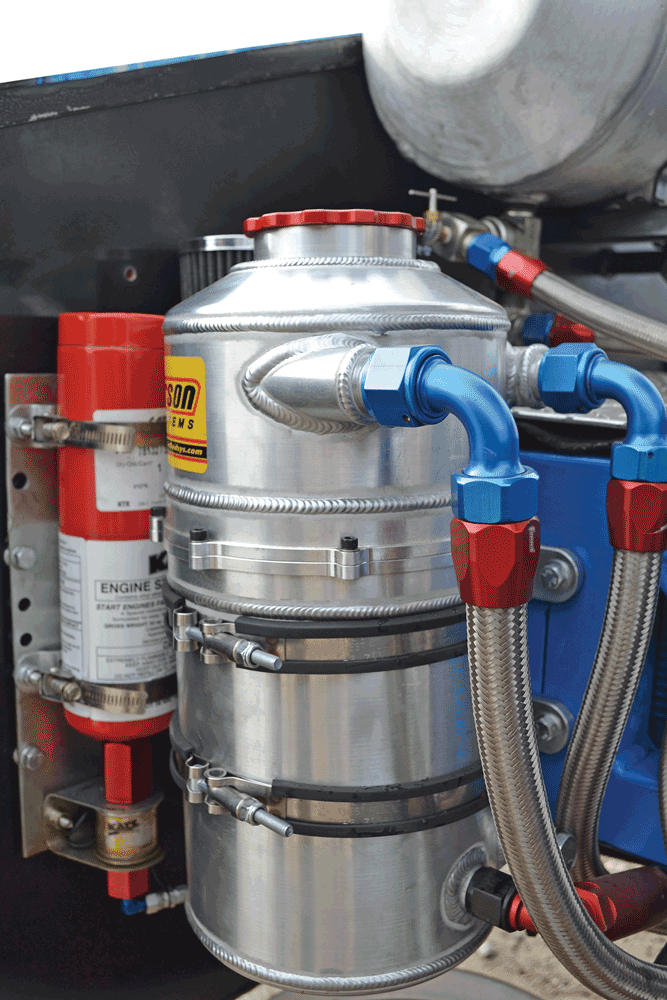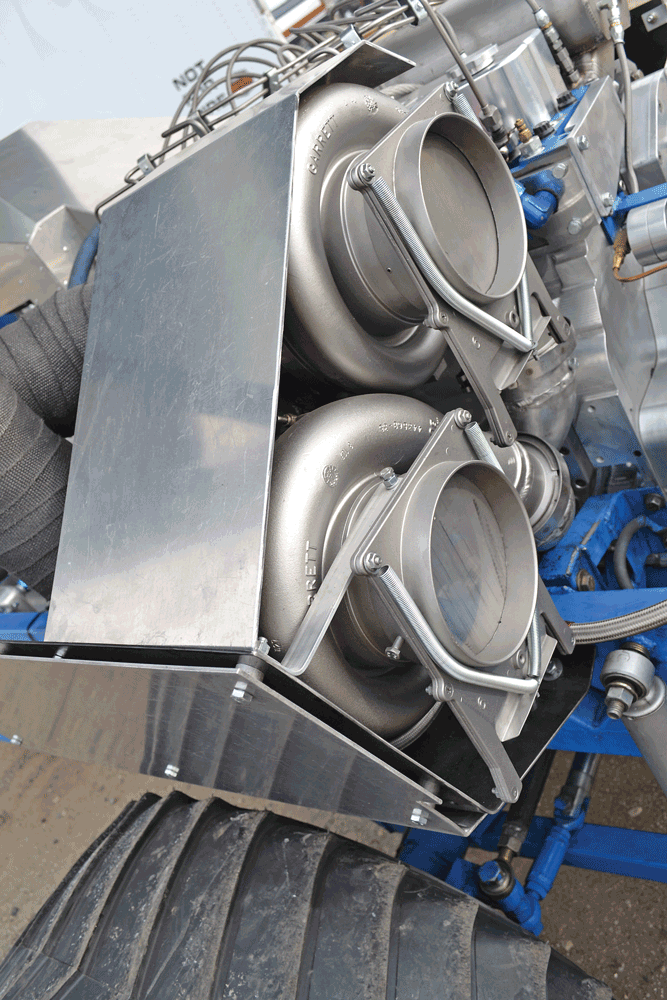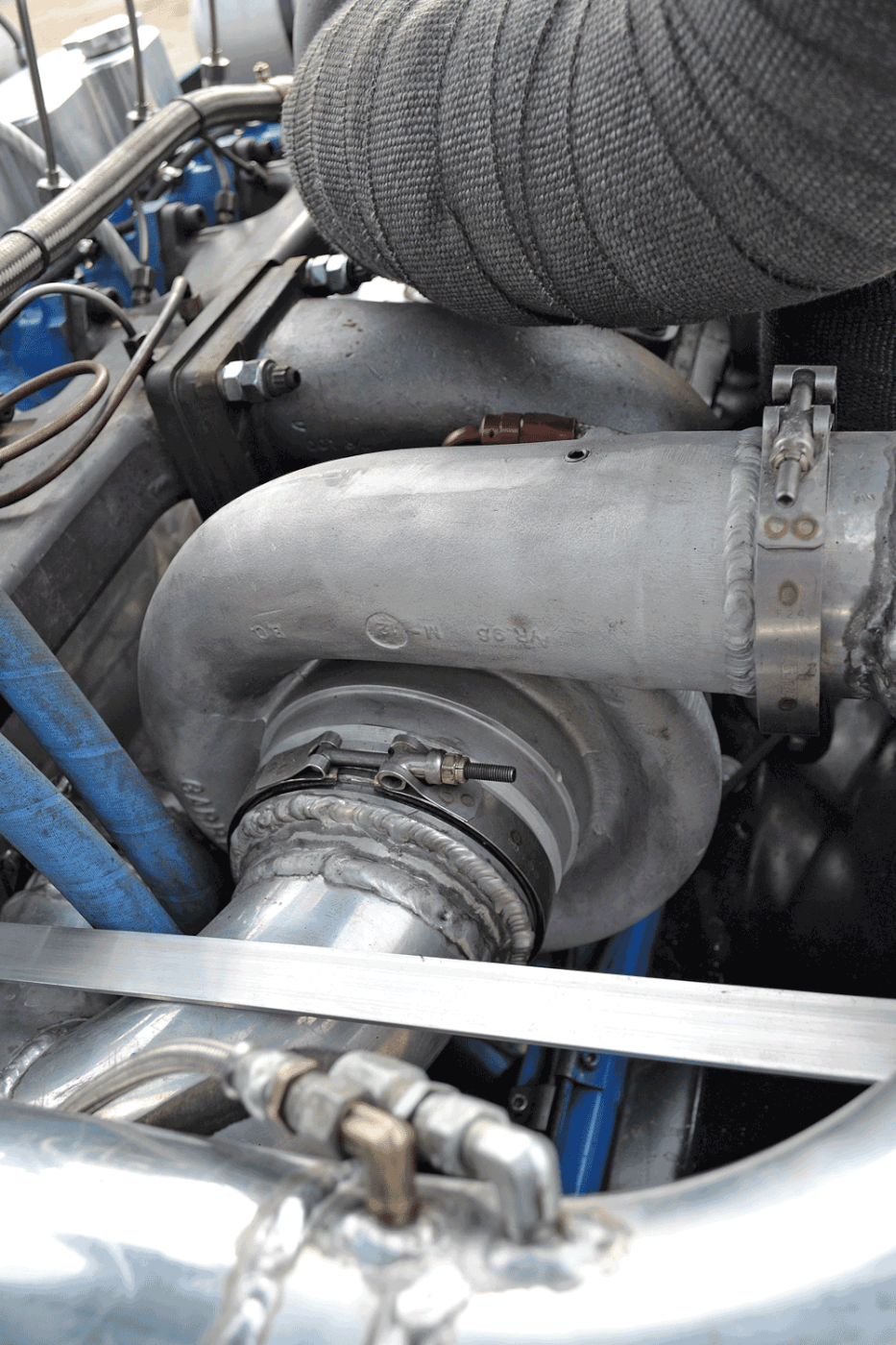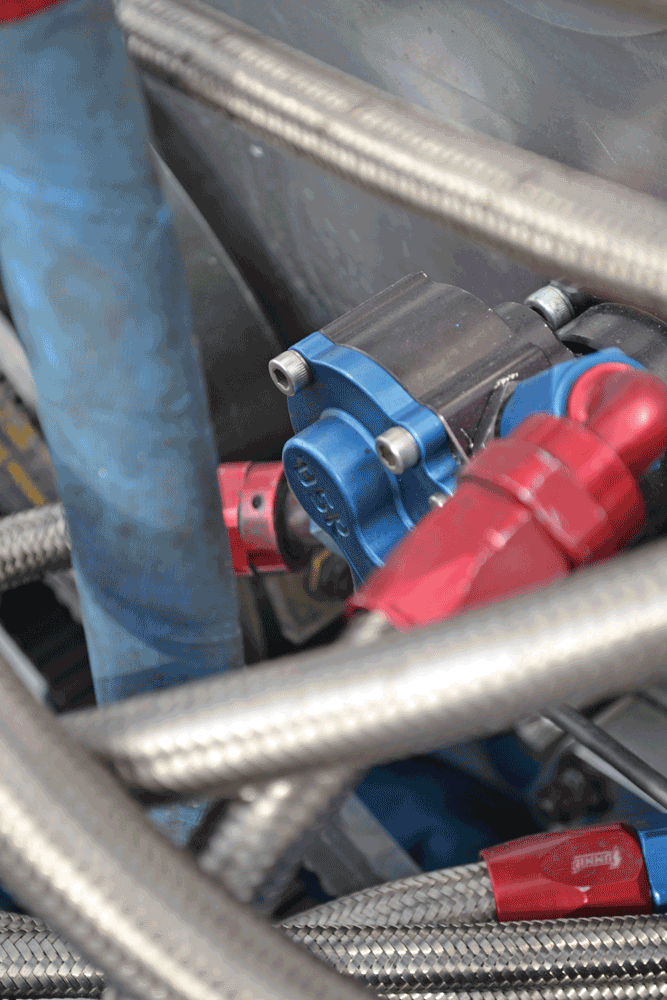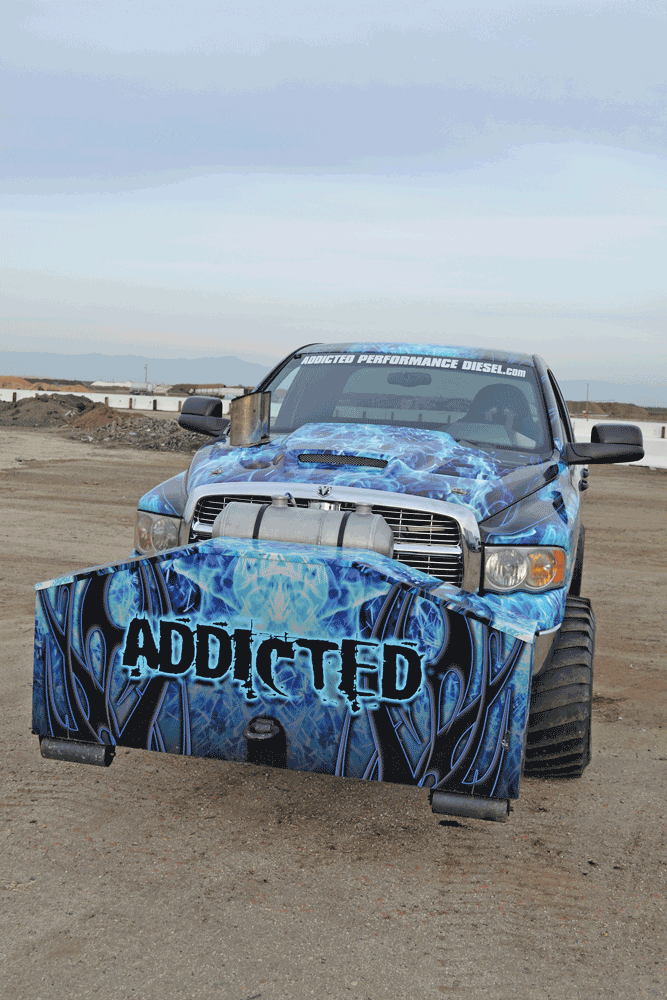 FUEL AND AIR
With a nearly indestructible long block, Jason then turned his attention to further increasing horsepower. The 75mm/101mm turbochargers that Jason ran on his previous engine combination were now way too small, so Jason spent quite some time thinking about what type of turbochargers to run with his new combination. In the end, he decided to go in an interesting direction: he put the enormous 101mm Garrett on the manifold as the high-pressure turbo and uses twin 106mm GT5541 Garrett ball-bearing turbos as the atmospheric units.
While a 13mm P7100 injection pump is no joke, the fuel system on the Dodge would also need to be upgraded to keep up with the big boys. Just like the rest of the engine, Jason went all out with the fuel system, only selecting the best parts. A 600GPH DSR lift pump is driven off of a Keating Machine front cover, which feeds an insane Sigma injection pump with 16mm plungers. From there, fuel goes through 0.120-inch Scheid Diesel stainless steel lines and into Scheid injectors.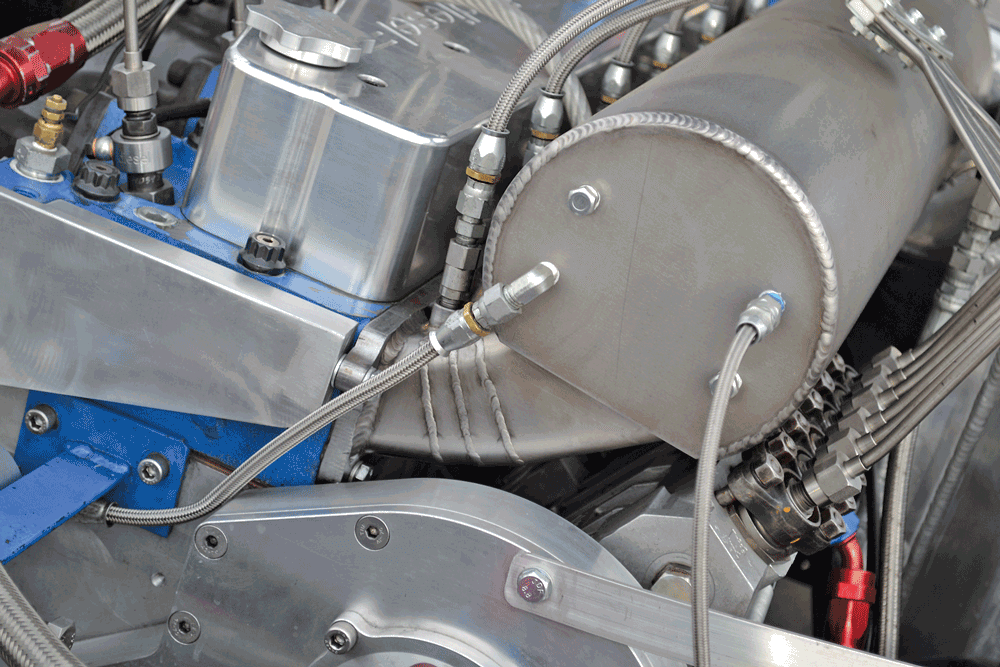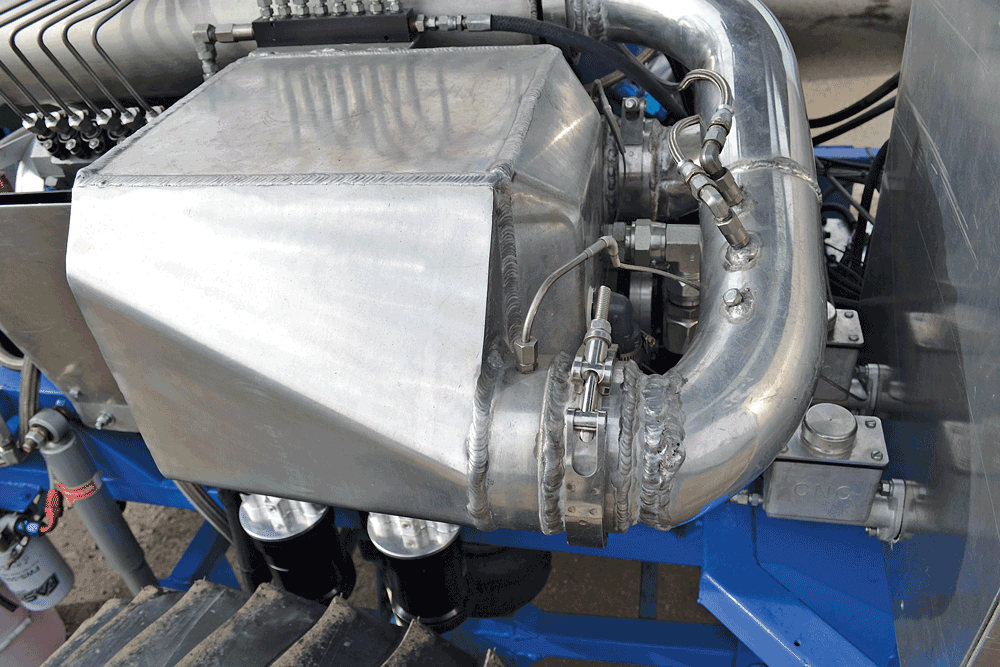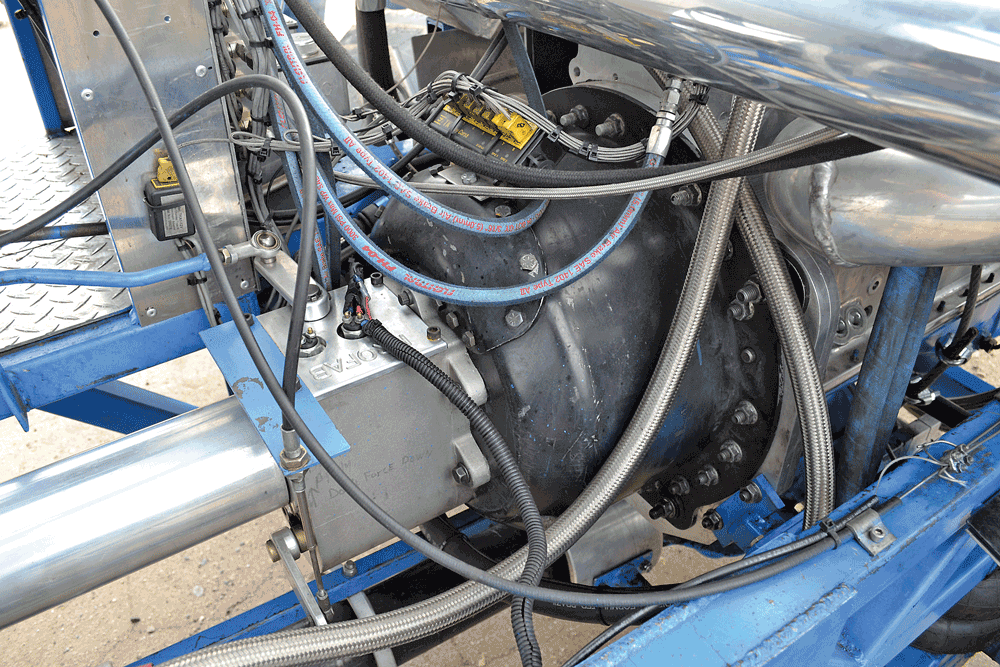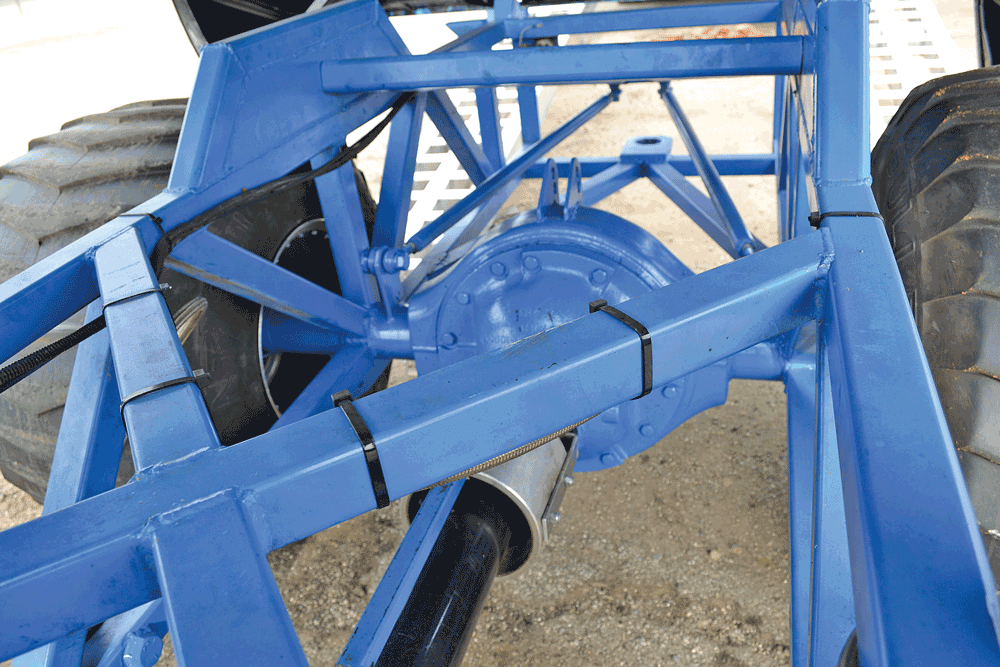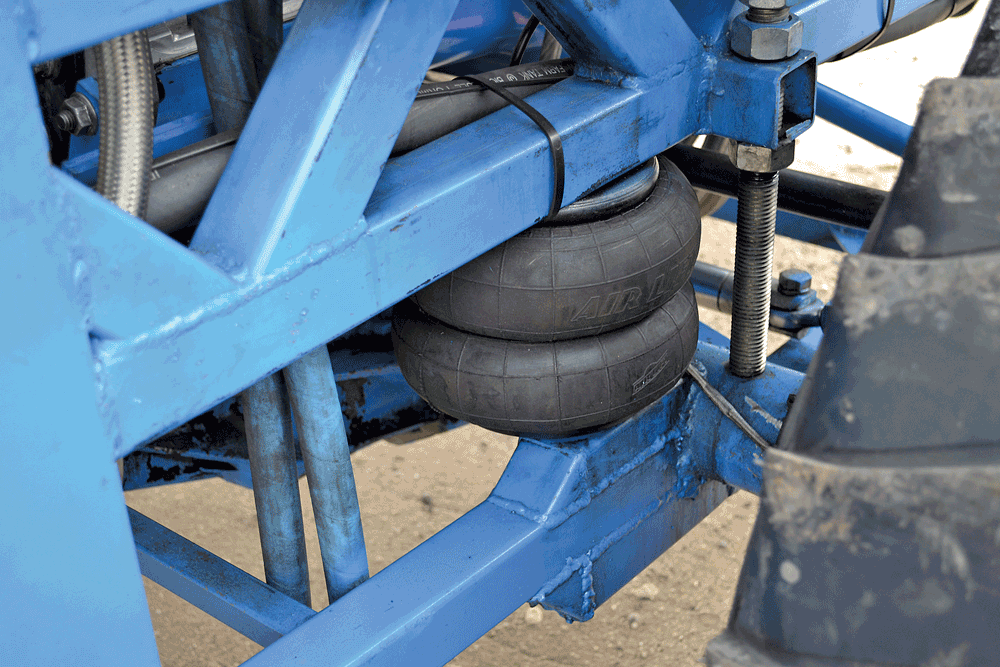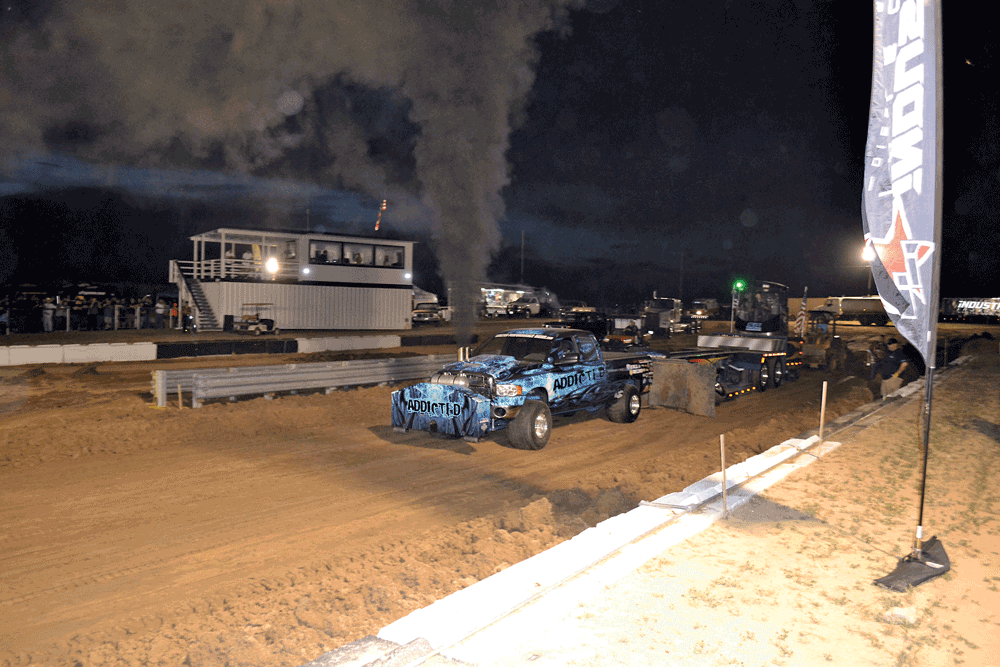 EARLY TESTING
With the chassis done, the engine ready to go, local pulling events were still nowhere to be found. Jason knew that he couldn't risk running against stiff competition with an untested truck, and engine dynos weren't available in the area. So he made yet another interesting choice: He put the truck on a chassis dyno.
"155 psi of boost and 2,500 hp at the crank"
Now with single-speed pulling trucks, which are geared for about a 50mph max, chassis dynoing is virtually impossible; however, with the help of Certified Injection in Salt Lake City, the truck was dialed in. Instead of a normal 3-5 second pull under power, the load on the dyno was gradually increased during the run to a whopping 80 percent, allowing for longer 10-15 second pulls and a set of bald street tires after a single night of dyno pulls. This allowed Jason to dial in the water injection and other adjustable systems, all the while putting down a little more than 1,800 horsepower at the wheels. With 110 psi of boost during dyno sessions—Jason sees 155 psi at the track—his claim of 2,500 hp at the crank seems more than believable.
His truck now ready to go, Jason plans on pulling locally, as well as venturing out to bigger NHRDA and Outlaw events. As one of the few trucks that still runs a stock body—and was owner-built—we have to congratulate Jason on his success with Addicted. We look forward to seeing him compete in the future. DW