Maryland Performance And Innovative Diesel Host The East Coast's Top Diesels
Diesel motorsports events continue to dominate Midwestern states, where sled pulling is a way of life. And with some of the biggest names in diesel performance located in the West, the East Coast sometimes goes unnoticed. Maryland Performance Diesel (MPD) of Baltimore, Maryland, and Innovative Diesel (IDP) of Elkton, Maryland, are looking to change this state of affairs. As two of the biggest names in the performance Power Stroke market, with competitive offerings for both the Cummins and Duramax crowd as well, they worked together to launch the Baltimore area's first ever diesel-only Drag and Dyno event. As die-hard drag racers, MPD owner Craig Briggs and IDP owner Eric Eldreth both knew that with a little legwork, solid support from their vendors, and enthusiastic local support, they had all the necessary ingredients for a great diesel event to wrap up the season.
"More than 20 trucks tested their luck on the portable chassis dyno and the highly sought after Lowest Horsepower prize went to Jimmy Decker's 1993 Dodge Cummins with 135 hp and 326 lb-ft of torque."
The morning started off bright and early at Capitol Raceway just outside of Baltimore. With more than 60 entries in the drag race completion, qualifying rounds ran throughout the afternoon to give drivers a chance to dial in those reaction times and prepare for the elimination rounds that were going to run in true heads-up fashion. Drag classes were broken down into four classes: Pro Street, 10.50, 11.50 and 12.0 Index. In addition to the 1/4-mile drag races, the onsite dyno competition kept the action rolling until late into the night.
In the Pro Street class there were a few heavy hitters knocking on the door of the nine-second club. Maryland Fuel Injection's 2011 6.7L Power Stroke ran back to back 10.30s during qualifying only to have a failed transmission knock them out in the elimination rounds. In the end, Sean Kurz of Blairsville, Pennsylvania, took home the top prize money with a 10.79 @127 mph pass in his 5.9L common-rail Cummins. Kurz also proved to have what it takes to stay consistent in the 10.50 Index class as well, edging out the second place 6.0L Power Stroke of Frank Concepcion, whose nitrous just didn't hold out long enough. The 11.50 Index class was filled with a few dedicated drag trucks and highly modified daily drivers, but the vintage rat rod truck driven by Susan Stump of Fleetwood, Pennsylvania, proved unbeatable. Running near perfect lights, the Cummins-powered truck consistently ran its multiple passes within tenths of each other. Kevin Gragun took home the fastest pass in the 12.0 Index beating out more than 30 entries in the Daily Driver class.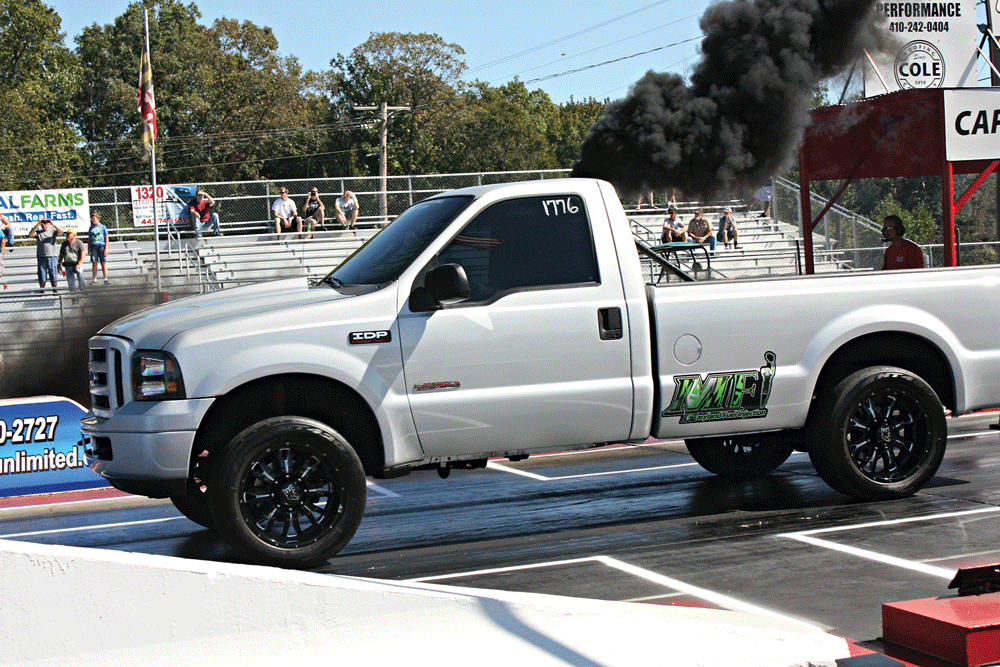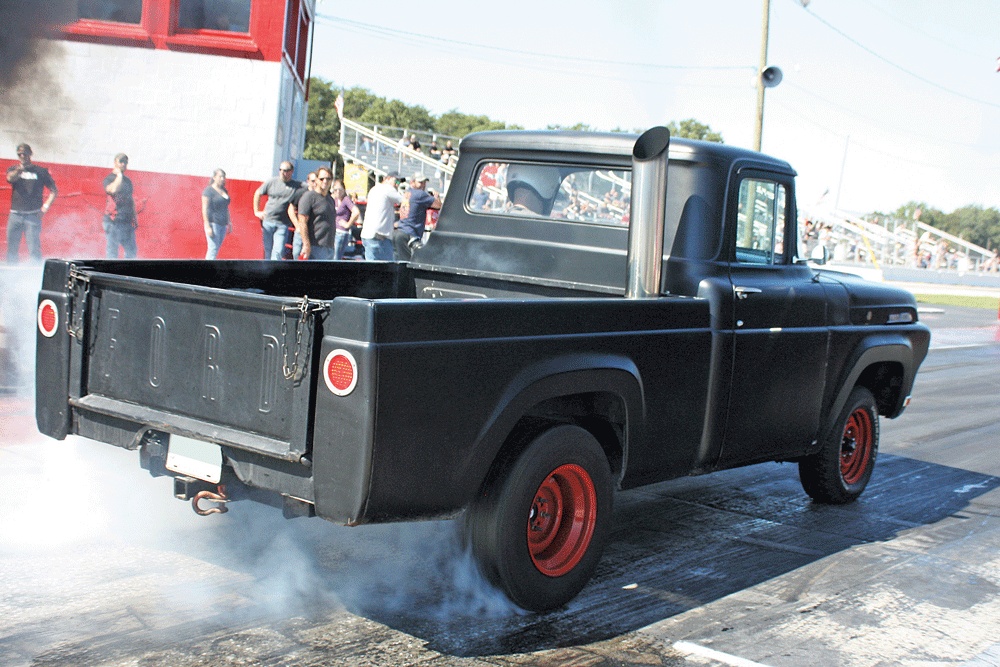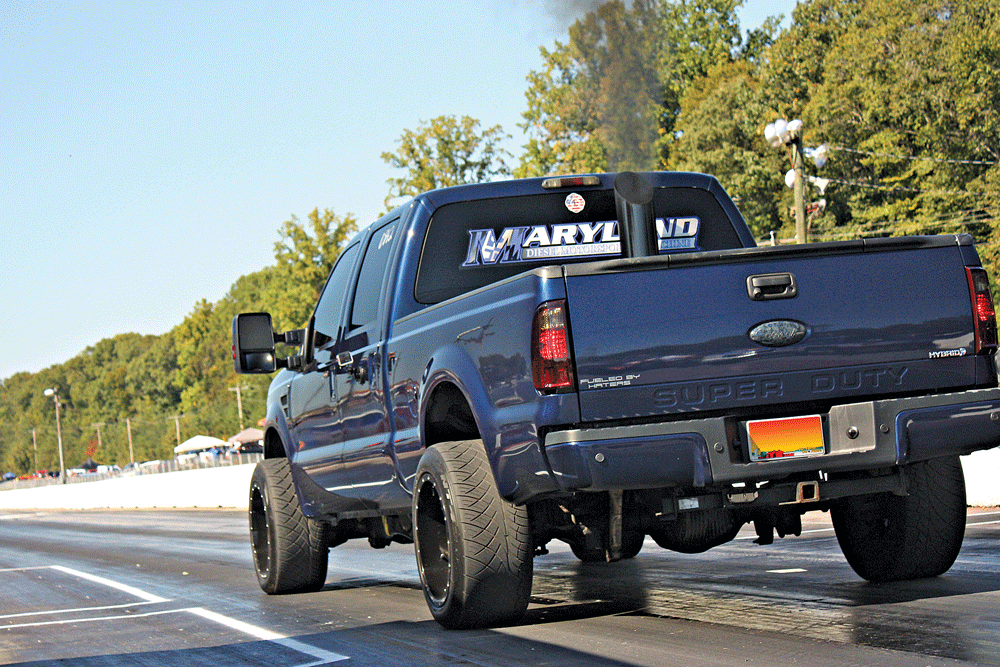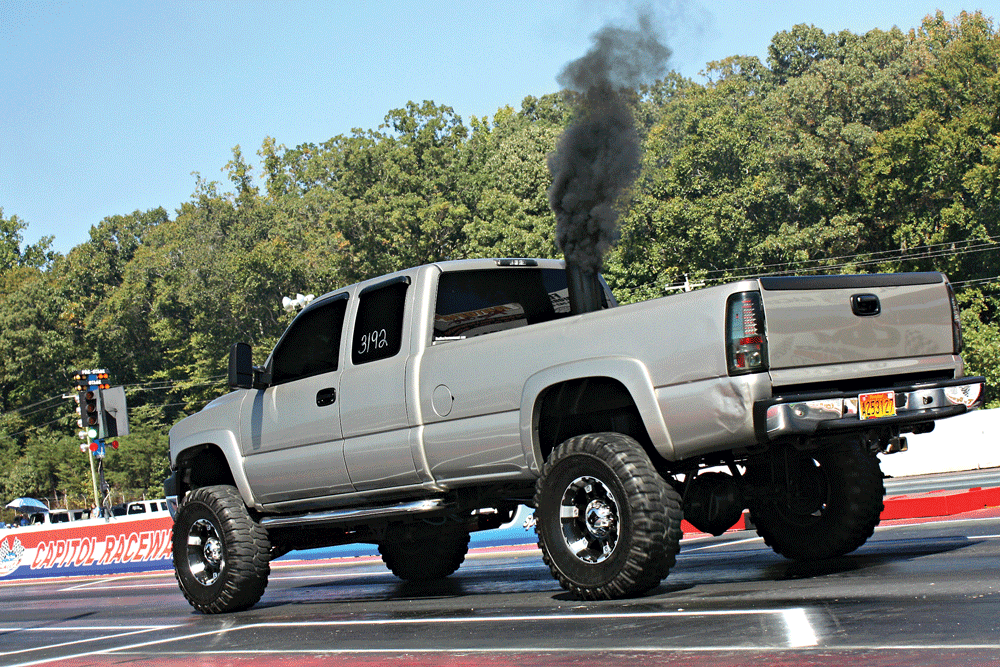 More than 20 trucks tested their luck on the portable chassis dyno and the highly sought after Lowest Horsepower prize went to Jimmy Decker's 1993 Dodge Cummins with 135 hp and 326 lb-ft of torque. Highest horsepower Dodge went to Steve Kern's 3500 Ram at 738 hp and 1,251 lb-ft of torque. Matt Mellor's Top Duramax put down 576 hp and 977 lb-ft of torque. Taking home the win in the Ford class was Mike Corsilli in his 6.4L Power Stroke with 850 horsepower. Corsilli also backed up those numbers on the track with an 11.21 @ 120 mph pass.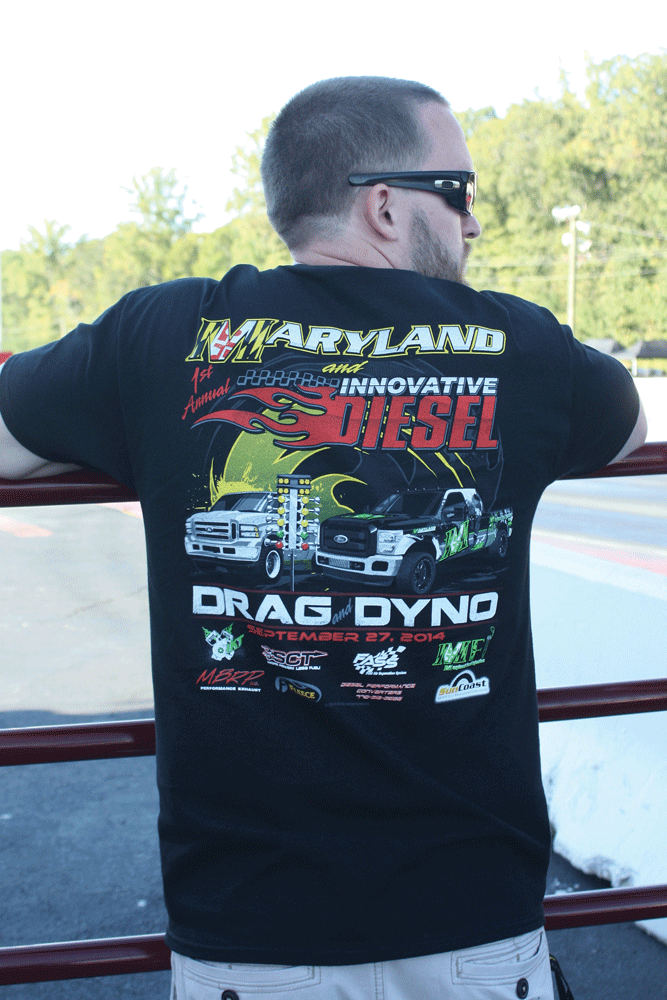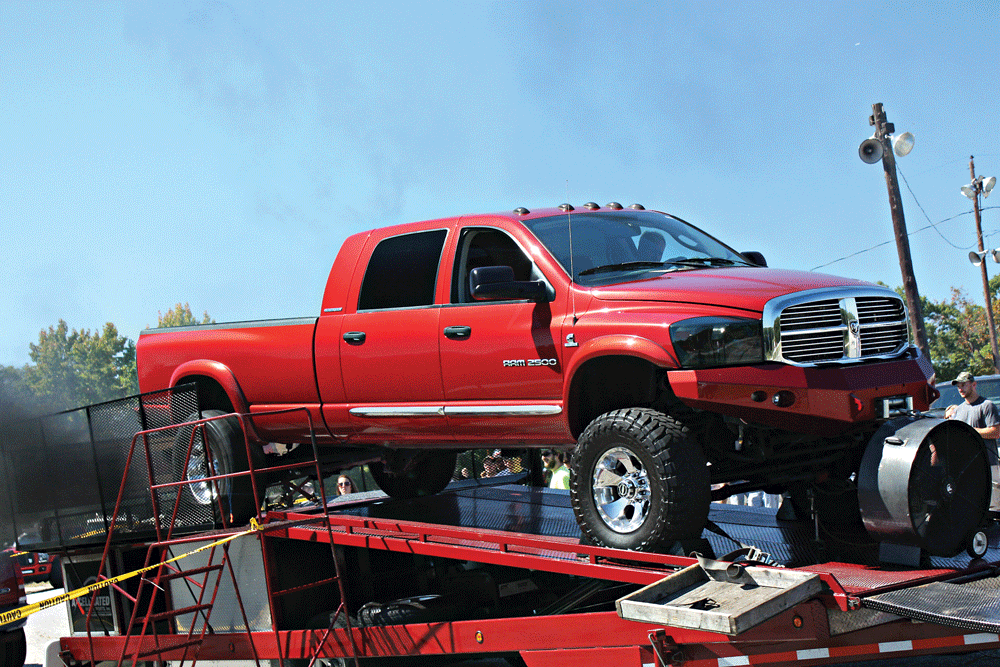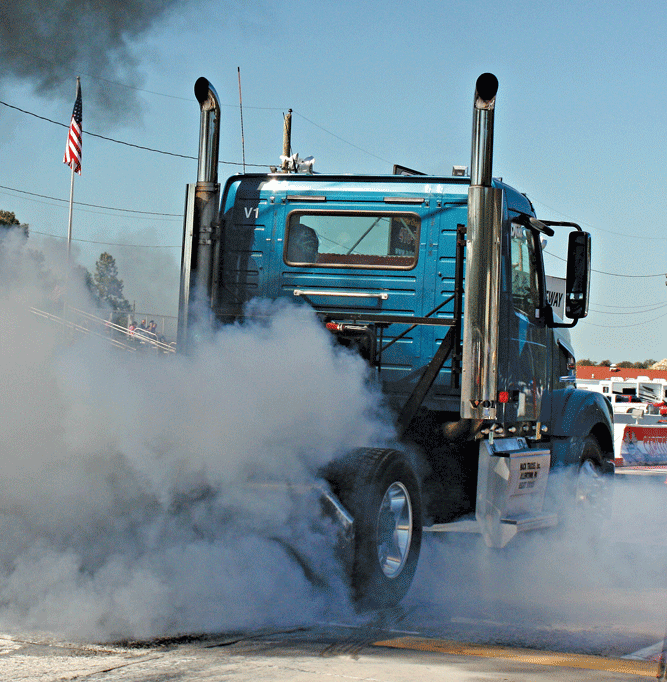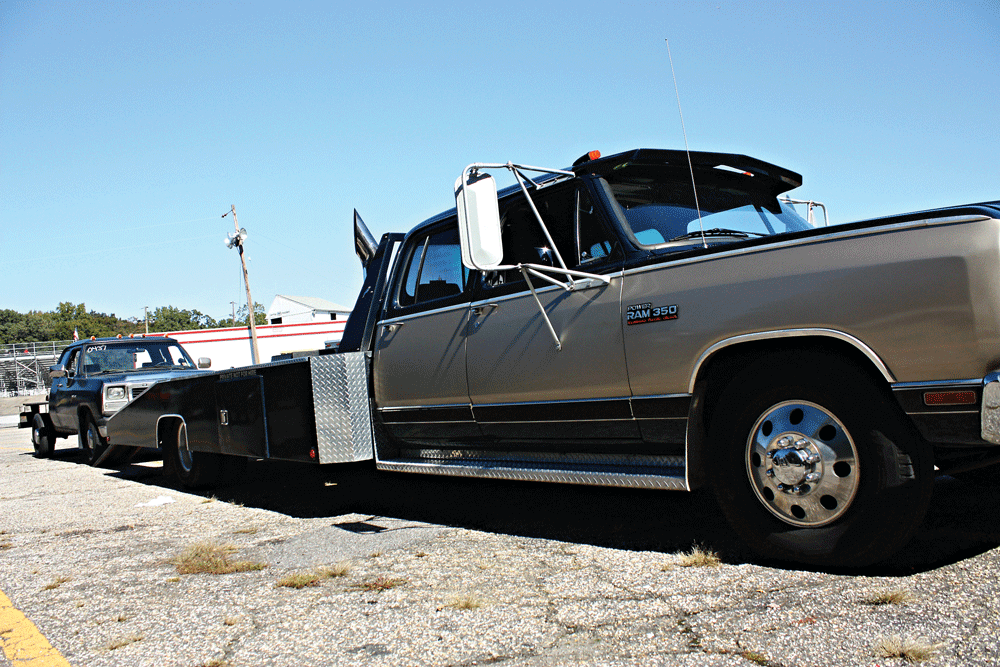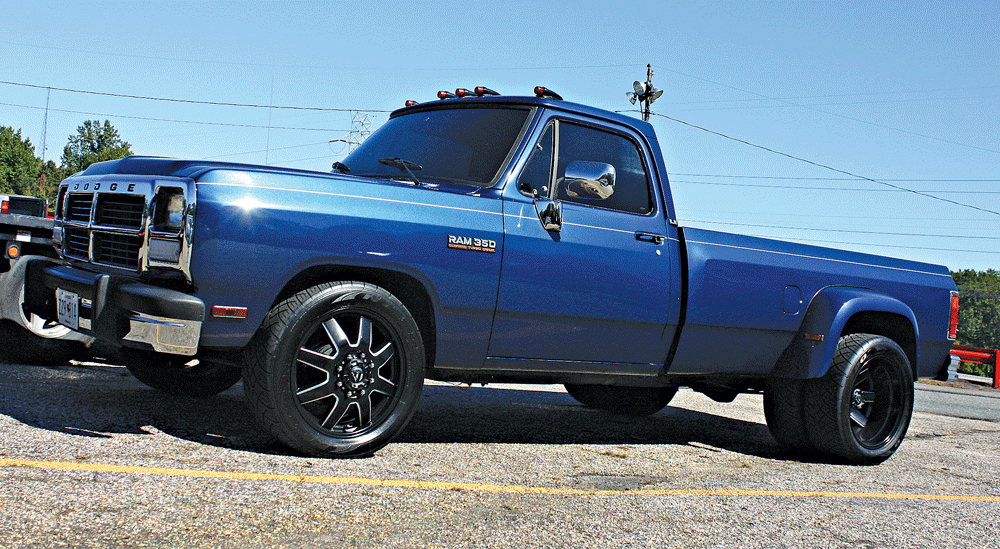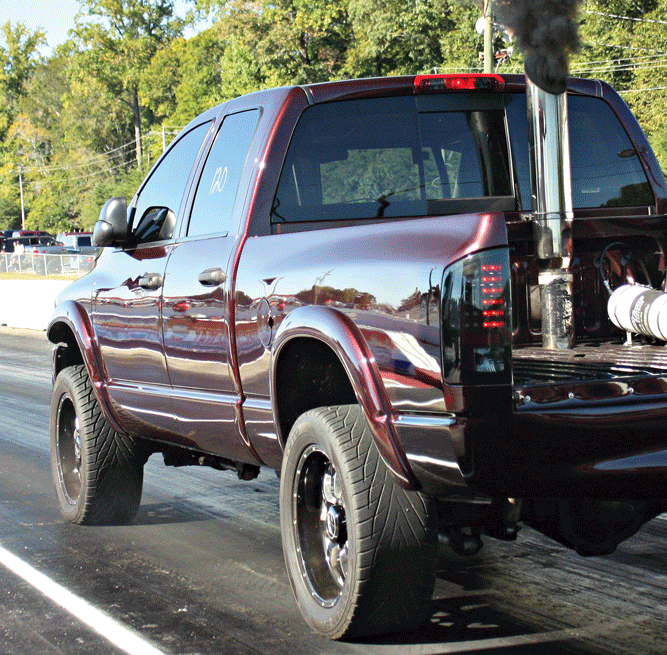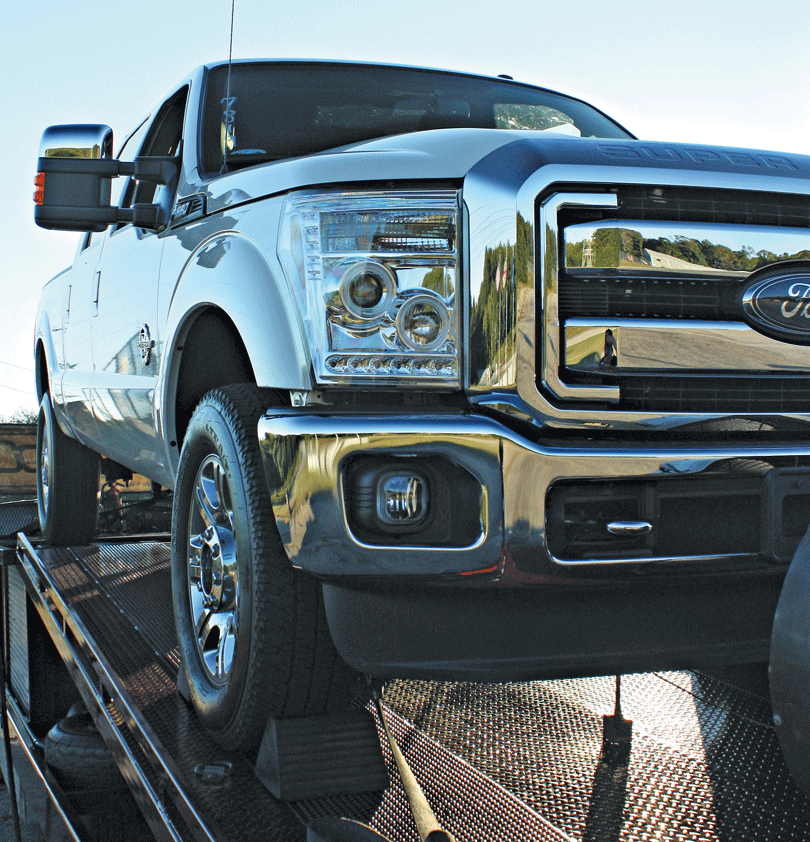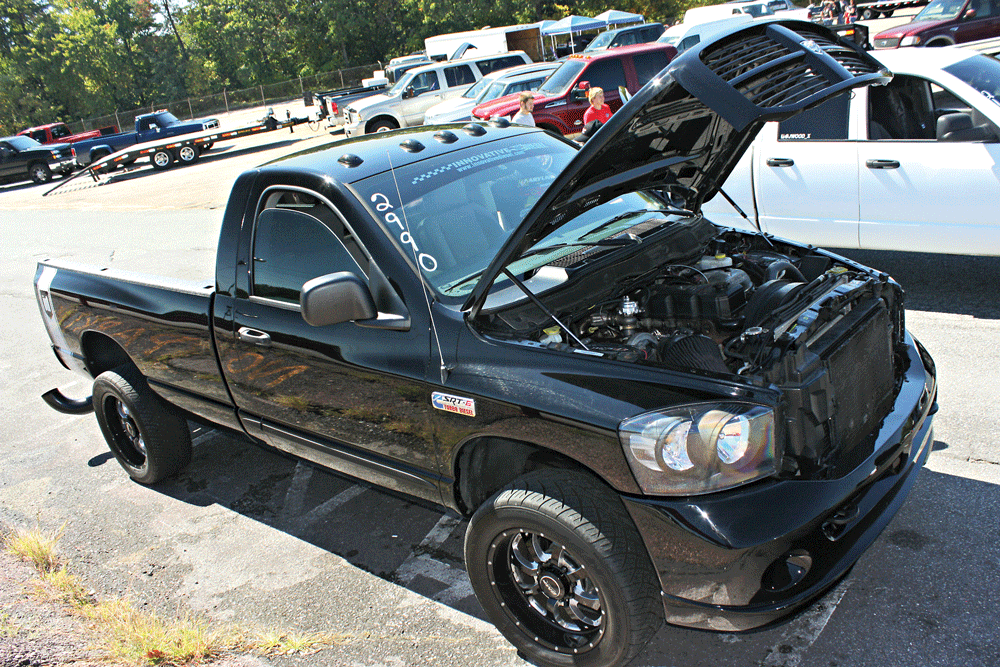 To go along with the action-packed racing and dyno competition, MPD and IDP employees also manned booths where they spent time with spectators discussing the latest and greatest products available to help take their trucks to the next level. Maryland Performance also sold raffle tickets and T-shirts, entering spectators into a drawing for one of their complete 6.7L Power Stroke S300 turbo kits, valued at more than $5,000. Perfect weather and good racing made for an awesome turnout for the first dedicated diesel event to hit the Baltimore area and we look forward to what these two companies will bring to the table for their next event. DW
About MPD And IDP
Craig Briggs opened Maryland Performance Diesel in 2007 hoping to share his knowledge and passion for diesel performance to customers all over the country. Well known as Power Stroke specialists, they have continued to push the envelope with the 7.3L, 6.0L, 6.4L, and now the 6.7L platforms. Offering great products with the customer service to back it up, Maryland Performance has since expanded well beyond basic repair and upgrade work, into full fuel injection and in-house CNC machining services.
Innovative Diesel Performance was started in 2002 by Eric Eldreth, one of the first real "custom" tuners to hit the diesel performance scene. Known for his vast knowledge in Power Stroke tuning, his company quickly grew from a part time gig after he was done with his regular day job to a full-fledged performance business offering custom tuning for the Power Stroke, Cummins and Duramax markets. To back their tuning, Innovative also offers complete power packages to take any truck from the mundane to the insane.
SOURCES:
Maryland Performance Diesel
410-354-0340
www.MarylandPerfDiesel.com
Innovative Diesel
410-620-3020
www.InnovativeDiesel.com