While it's true that achieving horsepower is addicting and that you can never have enough, most enthusiasts—either voluntarily or involuntarily—draw the line at some point. But then, there are diesel heads like Brett Jones. In just four years, he's outgrown a 650-hp setup, an 800-hp combo, the 940-hp mark and now owns a truck with almost 1,200 hp. 
Never Enough
With the family cattle farm (in addition to being a full-time union electrician), Brett wanted a Ram with Cummins power under the hood; he was also fond of manual transmissions, so when he located this '07 Mega Cab a few years back, and it was equipped with a G56 six-speed, plans for a simple family vehicle were left behind.
Early Modifications
Modifications began with an S475 over-stock compound turbocharger arrangement, head studs, fuel system and clutch upgrade. After living in the 650-hp range for a bit, the hunger for more power led to more fuel, which brought the truck up to the 800-hp mark. Soon after, however, the factory G56 gearbox met its fate. Brett decided to cryogenically treat his next G56 and realized it was an opportune time to reinforce the bottom end before he pushed things any further.
"1,181 hp and 1,647 lb-ft of torque at the rear wheels"
With a trip up to Midwest Truck Products in Cantril, Iowa, a plan was devised to build a competition-ready 5.9L on a reasonable budget. A set of balanced 12-valve rods got the go-ahead, along with ARP main studs and a Gorilla girdle from Industrial Injection. Cast-aluminum Mahle pistons, sized 0.020-inch over, thermal coated up top and hit with dry film lubricant on the skirts, got the nod as well. The last order of business in the block was the addition of Midwest's Stage 2 camshaft in place of the factory unit.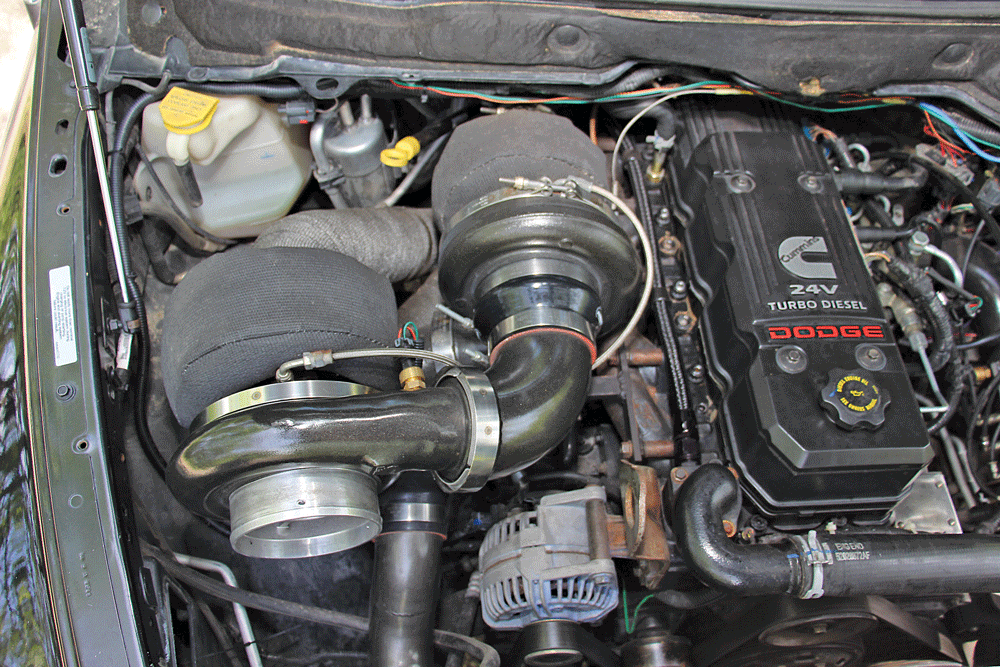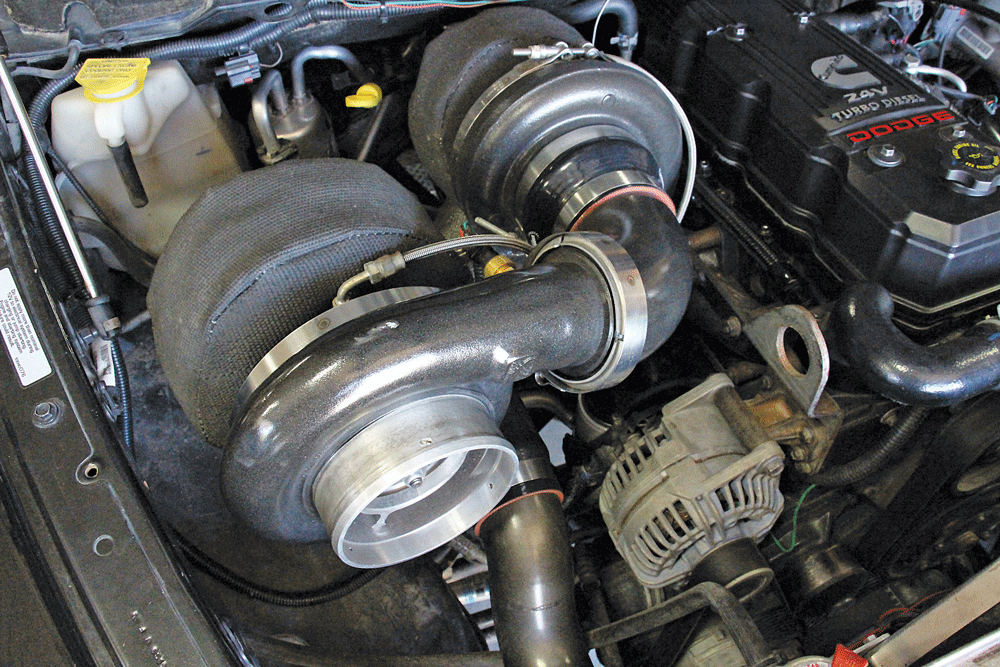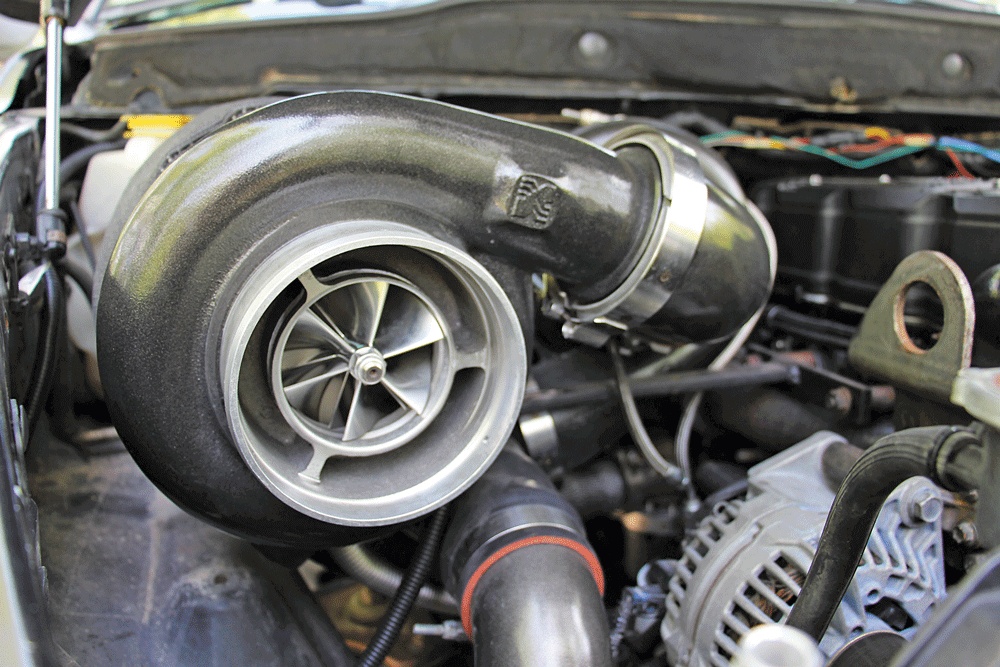 Both the block and head were cut to accept O-rings for utmost combustion sealing and street longevity. The head was worked over by Premier Engine Design, and it was ported as far as a common-rail head can be and still retained water jackets. From there, the head was fitted with oversize valves and 110-pound valve springs, utilizing a 24-valve style head gasket and fastening to the block via 12mm H11 studs from A1 Technologies.
Compounds and More Fuel
Producing 80psi of boost is a set of S400 compound turbochargers built by Midwest Truck Products. Both turbos feature billet compressor wheels, with the manifold unit getting a 64mm and the atmospheric charger an 84mm. An external wastegate on the exhaust manifold feeds the S484 for a harder drive rather than venting to the atmosphere. Fueling mods initially included a set of 100-percent over injectors and a 12mm CP3 from Exergy Performance.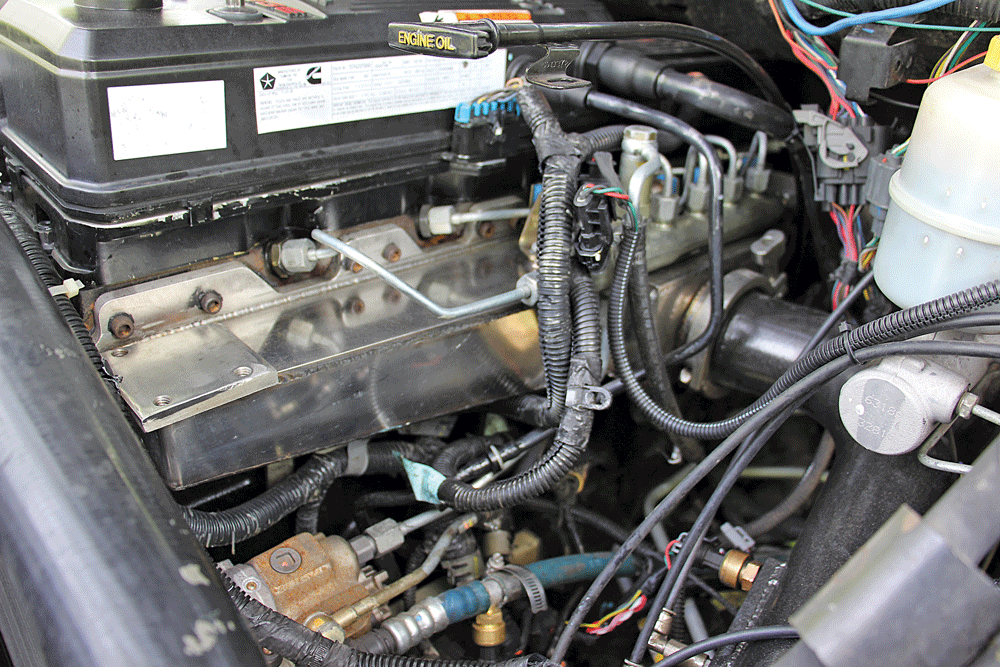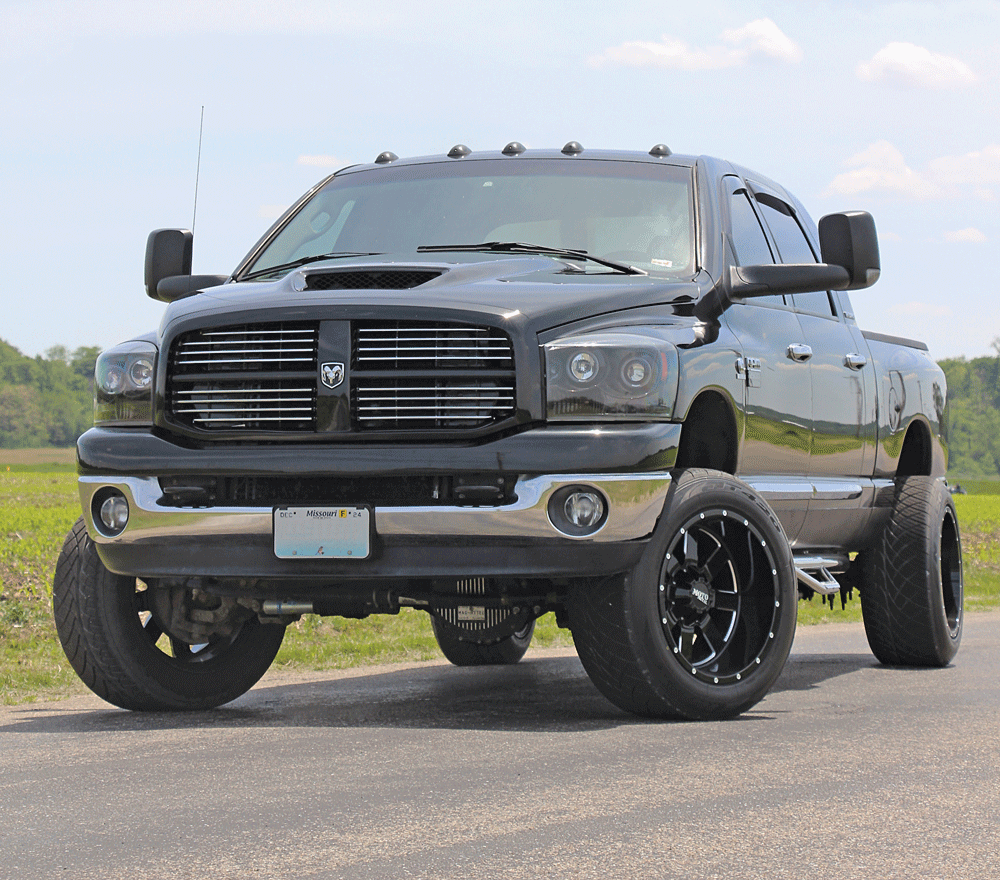 The latter combination of parts yielded 936 hp on the chassis dyno. Then, a set of 200-percent over Exergy Performance injectors, a Firepunk Diesel 48RE automatic, a 200-gph AirDog fuel system, and a second CP3 was added, and as you can imagine—all hell broke loose in the power department. The truck now makes 1,181hp and 1,647 lb-ft of torque at the rear wheels.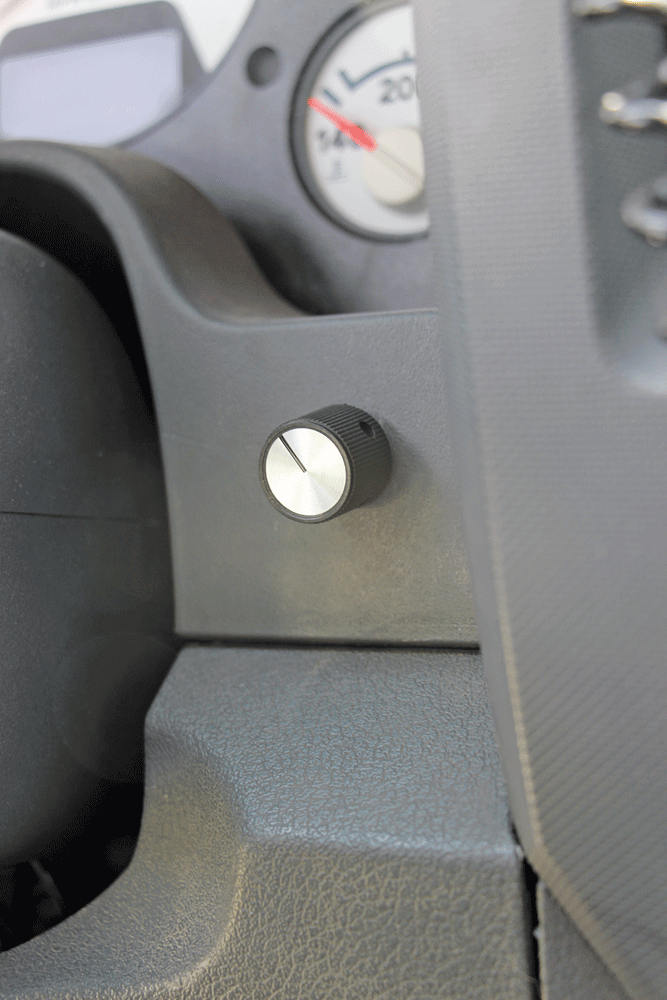 "Both the block and head were cut to accept O-rings"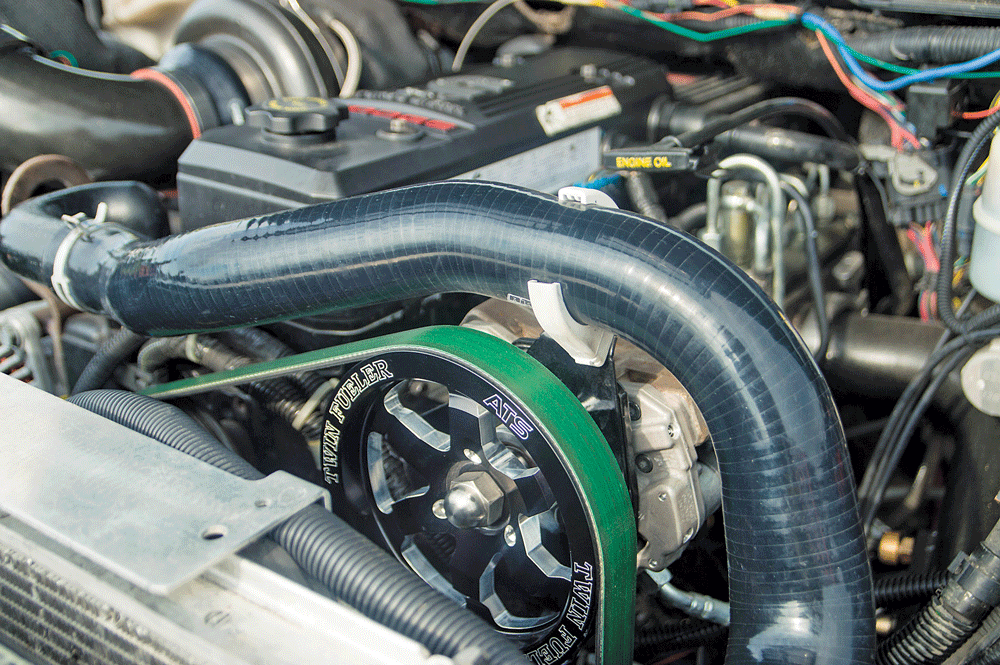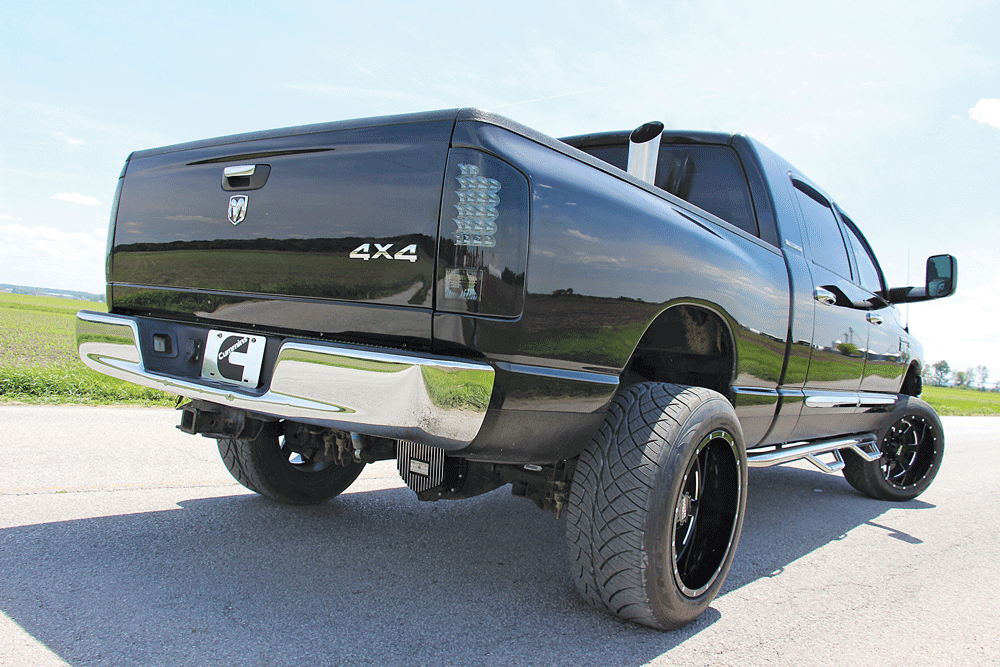 "I had the G56 internals cryo'd and was told it would hold 1,000 hp—but I knew I was eventually going to be making more than that." —Brett Jones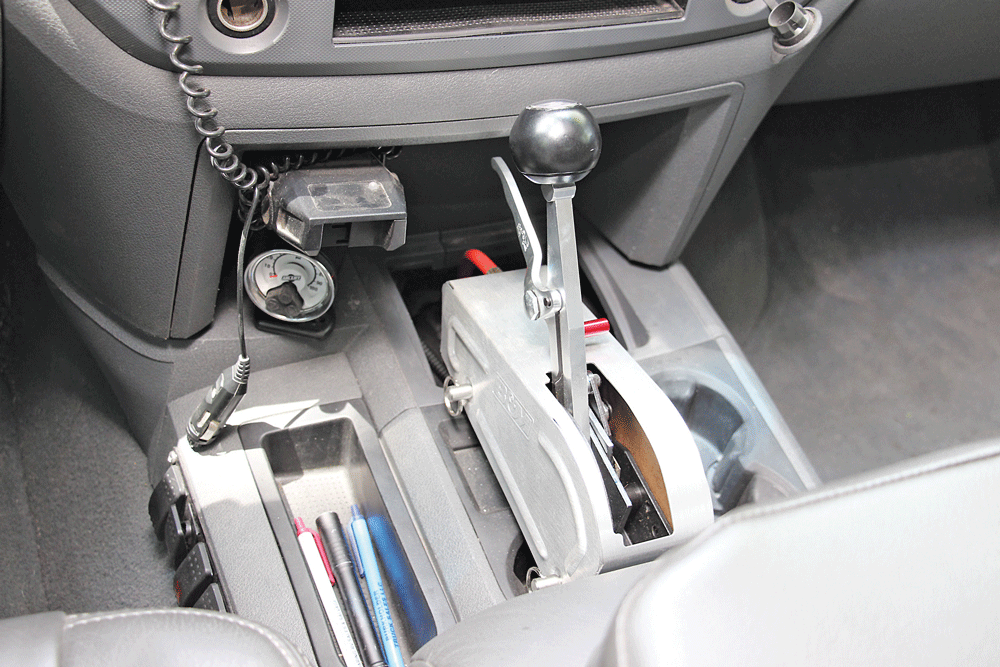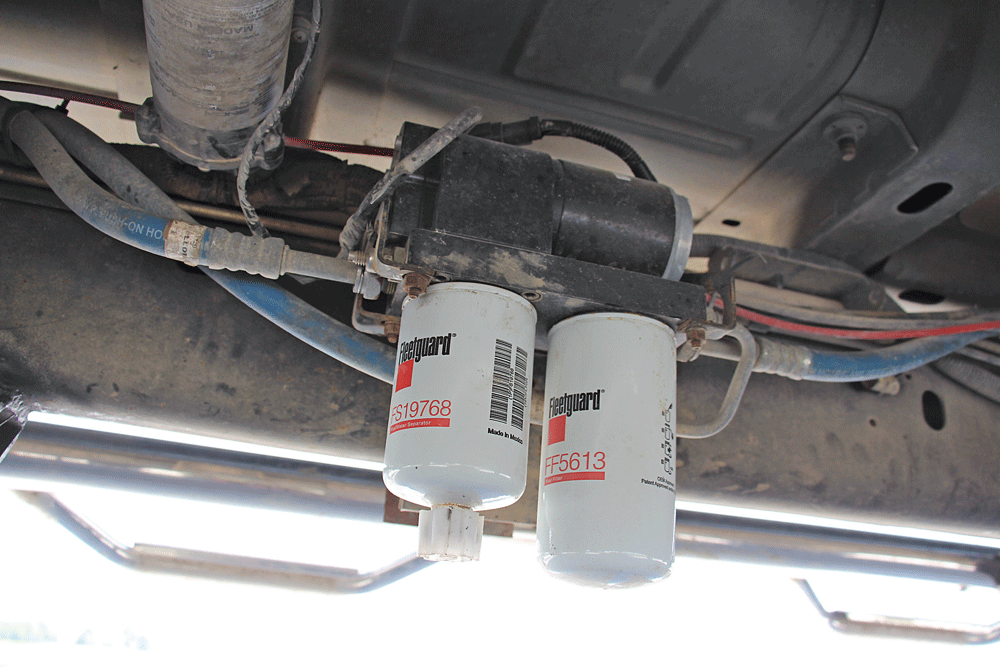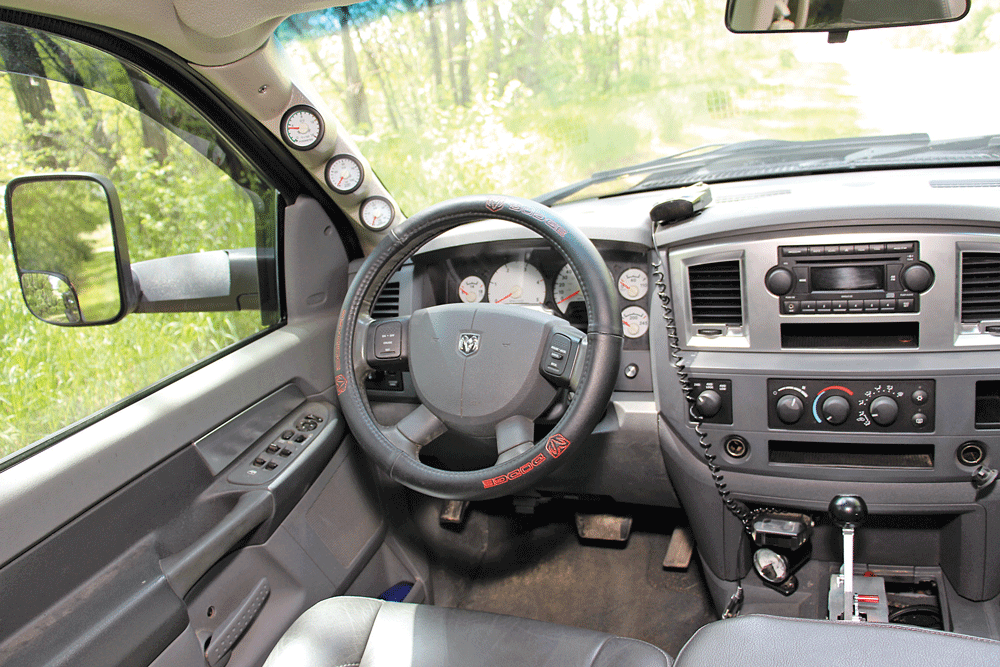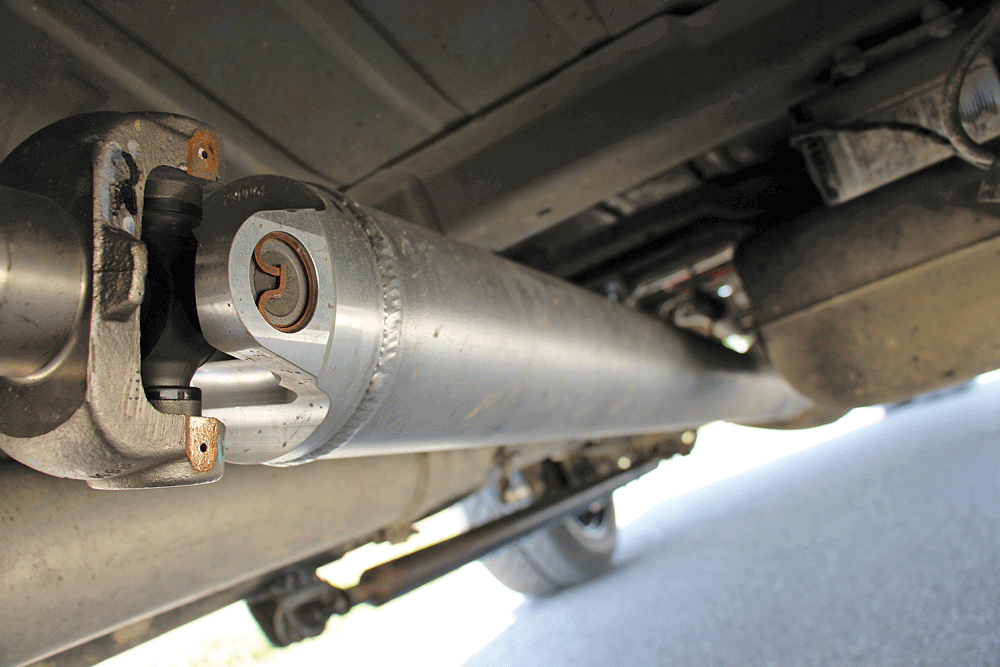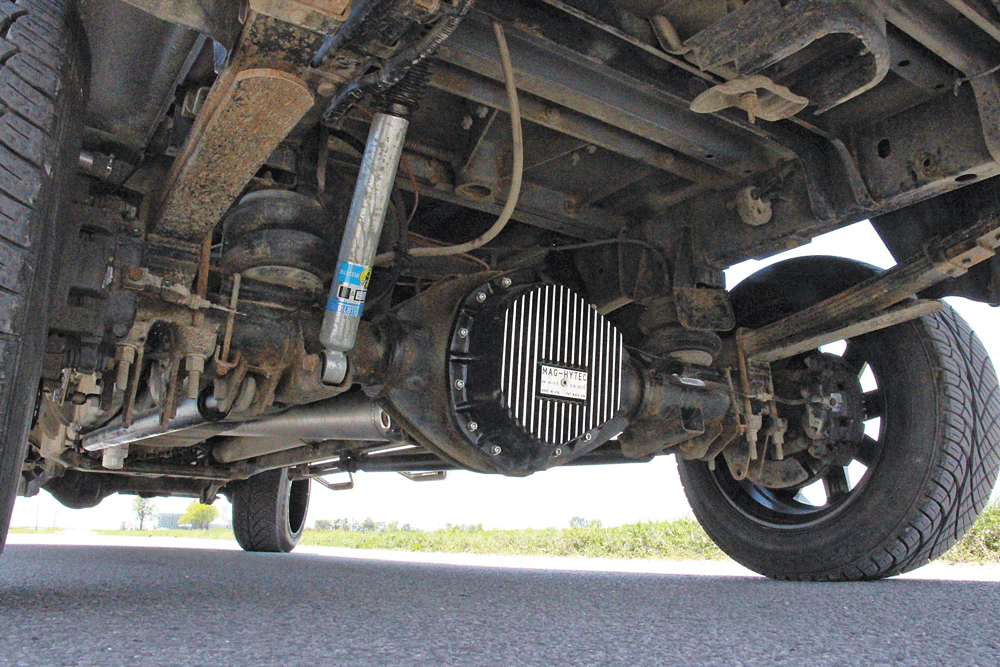 From top to bottom, Brett's Dodge was built to handle the whopping amounts of horsepower and prevent catastrophic failure to the engine: Adding front and rear lockers, stronger axle shafts, 1550 series rear U-joints, and a Firepunk Diesel 48RE helps push out four-digit horsepower safely. While it's never safe to say any 1,200 hp truck is indestructible, we're pretty confident that Brett's Mega Cab is as close as it gets. DW
[divider]Specs: 2007 Dodge Ram 2500 Mega Cab[/divider]
Owner: Brett Jones
Hometown: Green Castle, Missouri
Odometer: 131,000 miles
Engine: 5.9L Cummins common-rail with 12-valve rods, coated 0.020 over pistons, Gorilla girdle, ARP main studs, Midwest Truck Products Stage 2 cam, O-ringed head and block, Premier Engine Design ported head with 110-lb valve springs, Trend Performance Stage 2 chromoly push rods, H11 head studs
Fuel: 200-percent over Exergy Performance injectors, Exergy Performance Sportsman CP3 over an Exergy 12mm CP3, AirDog 200-gph fuel system
Air: Midwest Truck Products compound billet S484/S464 turbos, 50mm JGS Precision wastegate, Joker Fabrication side draft intake manifold, reinforced BD intercooler
Transmission: Firepunk Diesel Comp 3 48RE automatic with billet input, intermediate and output shafts, PCS stand-alone transmission controller, B&M floor shifter
Tuning: StarLite Diesel EFILive via CSP5 switch
Horsepower: 1,181 hp (dyno proven)
Torque: 1,647 lb-ft (dyno proven)
Tires: Nitto 420S 305/50R20
Wheels: 20×12 Moto Metal 962
Driveline Mods: Eaton ELocker (front), Grizzly locker (rear), Yukon front chromoly axle shafts (inner and outer), Yukon 38-spline rear axle shafts, Columbus Joint and Clutch 5-inch heavy-wall aluminum rear driveshaft with 1550 Spicer U-joints, traction bars