When I first got involved with the diesel community as a writer about eight years ago, I had a lot of quick learning to do, particularly about which trucks and engines were reliable and could easily be upgraded, and which diesels I should stay away from. When it came to the Cummins-powered 1998.5 to 2002 VP44 pump trucks, most people told me to stay away, and I listened. The problem was the VP44 injection pumps, which were failing on relatively low-mile trucks. Most of the time VP44s would die a slow death while throwing many check engine codes, but there were also sudden failures when a pump would quit without warning… often right in the middle of a family vacation.
Years later, I've come around to these trucks. With VP44s seeming to need replacement every 100,000 to 150,000 miles, and many of these trucks hitting that mileage mark between 2005 and 2007, there was a flood of Rams that needed new injection pumps, so much that it seemed you could walk into any diesel shop in the country and see one or two Dodges inside waiting for new VP44s. The weak stock lift pump would often be replaced at the same time, in the hope that large amounts of cool fuel would extend the life of the VP44, and that meant a pretty hefty repair bill.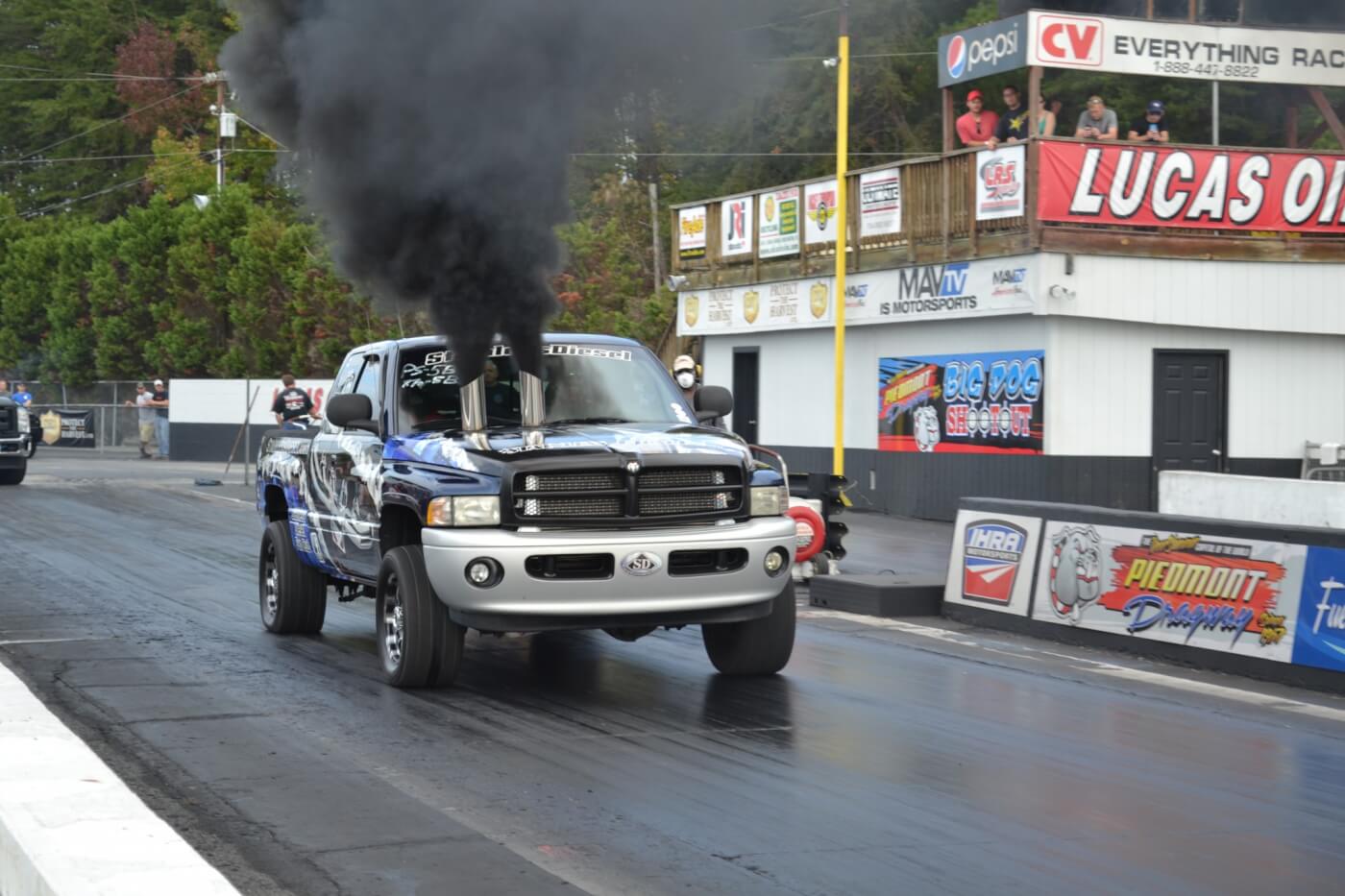 Fast forwarding to today. I'm not sure whether it's the lift pumps, better remanufacturing practices, or simply that certain factory VP44s have lived for decades against all odds, but it seems you'll hardly find a VP44 truck in a shop these days. And if one does need a new injection pump, that pales in price to the thousands of dollars one can spend on head gaskets, EGR and oil coolers, or injector issues that other Fords, Dodges and GMs will face. Even the ultra-reliable 1989-98 12-valve Dodges are starting to run into electrical issues, brake problems, and other symptoms of old age. VP44-equipped trucks, on the other hand, are new enough not to have these problems.
Another selling point for the VP44 trucks is performance capability. While one might look at the lowly 215 to 235-hp power rating and think, "Bah, it's slow," that's actually not the case. With programming, these trucks can make 300 to 350 smoke-free rear-wheel horsepower, which puts them right up there with the new 2015 Ram HDs. In an all-out compound turbo big-injector race build, these trucks have the performance potential to put out 600 to 650 rwhp on a stock pump, which isn't bad at all. And the ability to electronically turn the fuel up or down for the street or track makes them a lot easier to drive in the city without getting a smoke ticket. You can also adjust timing, in case you want to run water-methanol injection, nitrous, or just get better fuel economy, plus there's no urea tank to fill and no diesel particulate filter to worry about.
It's true that Dodges have some weak links in the transmission department (as does virtually every other diesel when you turn up the power). A triple-disc converter and upgraded valve body will be needed, and if you're going above 500 rwhp, a billet input shaft and aftermarket flexplate are a good idea. But for those looking for a manual transmission, the VP44 Dodges come shining through, as the NV4500 and NV5600 transmissions are both very strong, and will only need a clutch upgrade to survive at virtually any power level.
Finally, 1998.5 to 2002 Rams are available in four-door configurations and have full aftermarket backing on wheels, tires, suspension, engine, transmission and axle products. While many people opt for newer common-rail Dodges or the earlier 12-valves, I'd say having a VP44 in your driveway is a good thing, and I hope to see more of these forgotten between-year diesels making a comeback in the future. DW