One Builder Took Aspects From All Around the Truck Scene as Inspiration
The truck scene can arguably be dissected into three basic categories. You have your lowered and bagged truck guys; then the antithesis to that is the lifted truck guys; and finally there's the performance truck scene. But what do you do if you fall into more than one of those categories? You do like Armen Adjarian did and build something that is suited to your liking even if it encompasses a little bit of all those subgenres. Adjarian is the owner of True Bliss Customs, a premiere custom truck shop in Canoga Park, California. Having been in the scene a number of years, he found himself feeling backed into a corner with his builds. He always felt he had to do something that fit wholly into one category. That all changed when he picked up his latest build, a 2016 Ford F-250.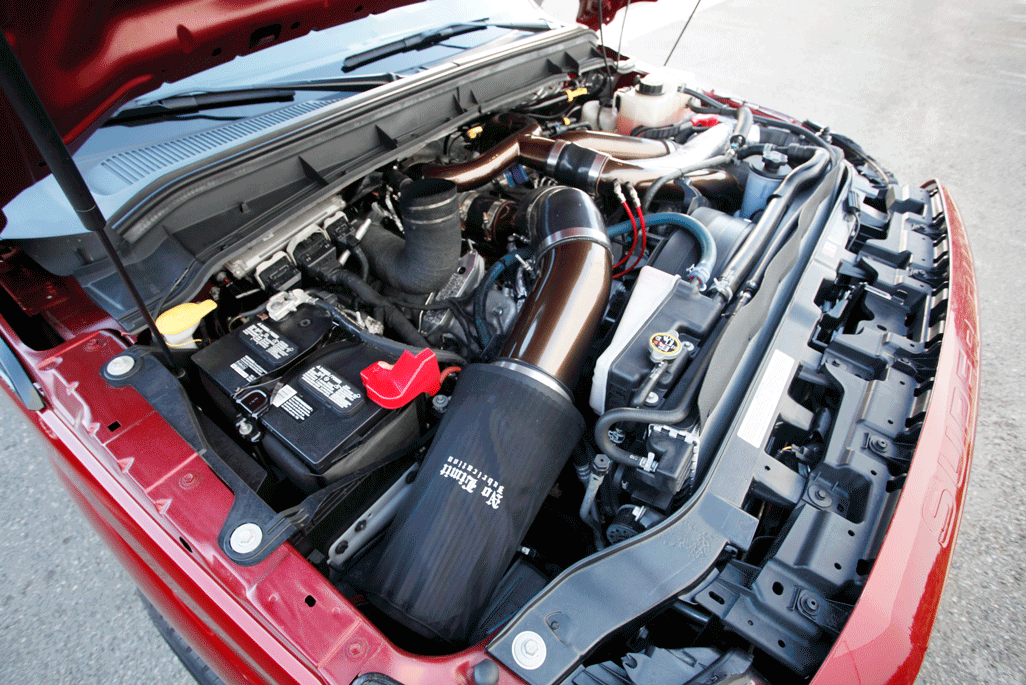 Altered Stance
Wanting something as a guinea pig for his custom suspension line, Adjarian got to work tearing out the suspension on his new Super Duty. In place of the factory radius arms, he installed a True Bliss Customs short arm four link kit. He also converted the front to a coilover configuration with an upper coilover bucket and billet lower coilover mount. For bump relief, a set of custom made King coilovers was bolted into the new location. Out back, a set of lowered Atlas springs and True Bliss traction bars replaced the stock units and a pair of King reservoir shocks were installed. This setup brought the front down almost three inches and the rear is a full four and a half inches closer to the pavement.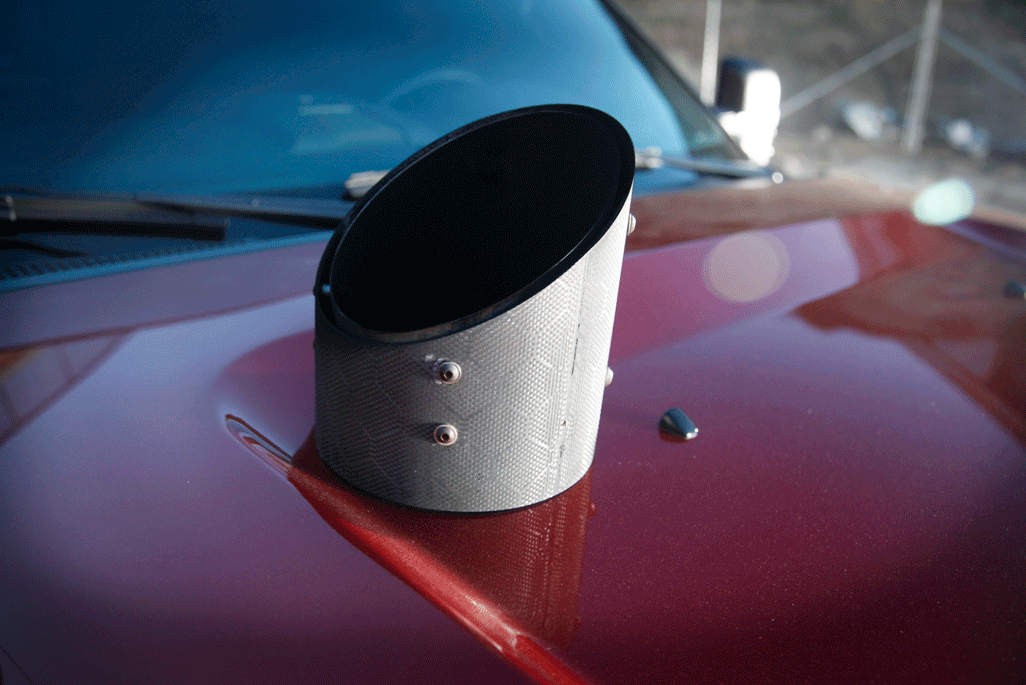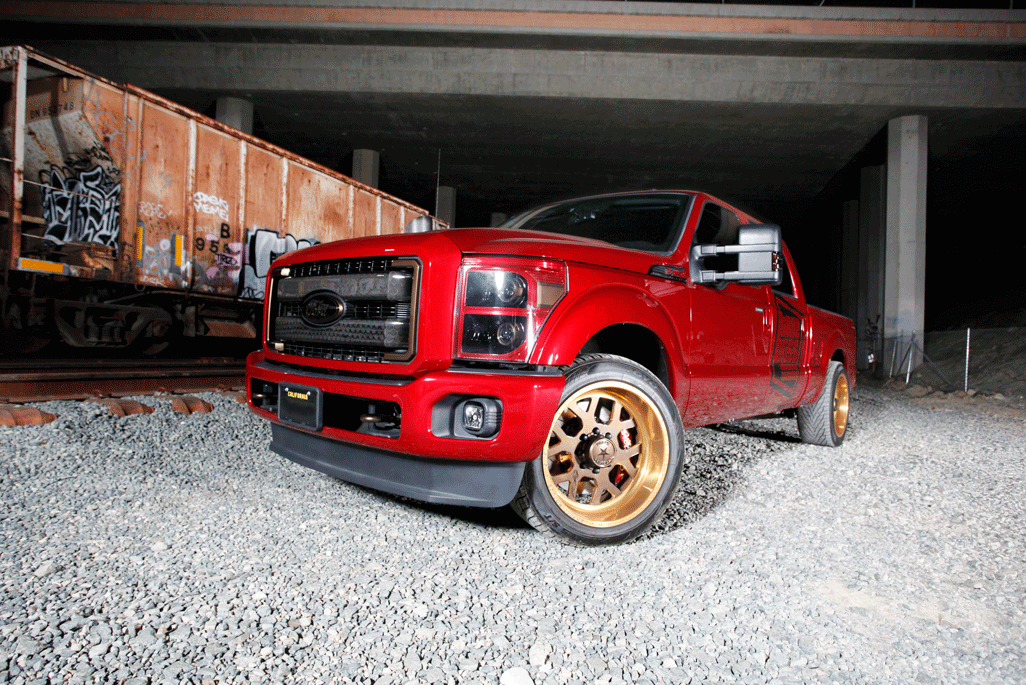 Pushing the Power Stroke
Once the suspension was tested and geometry validated, it all came back apart to go to powder-coat. In the meantime, Adjarian needed a little more power out of the 6.7L Power Stroke. Luckily, this wasn't his first Power Stroke project and he knew exactly what to do. The first call was to Midwest Diesel to order a 66mm turbo kit with stainless steel intake piping. With that on its way, a No Limit
"WITH ALL THAT POWER AVAILABLE WITH THE TAP OF THE THROTTLE, HE KNEW HE NEEDED BETTER CLAMPING FORCE AND UPGRADED THE STOCK FORD BRAKES TO WILWOOD BIG BRAKES."
Fabrication intake was ordered and installed onto the 6.7L along with a Snow Performance water/methanol kit. Getting that hot turbo exhaust out of the engine quickly was important and Adjarian found the shortest path: through the hood. So a hole was cut and piping was run. Finally, a Spartan tuner allowed Adjarian to pull the full potential out of the turbodiesel. With all that power available with the tap of the throttle, he knew he needed better clamping force and upgraded the stock Ford brakes to Wilwood big brakes.
Old With the New
With the suspension and performance taken care of, Adjarian turned his attention towards the body. This is where he used a lot of restraint. Rather than go over the top with custom paint and wild colors, he kept the stock Ruby Red paint intact. He then paint-matched the bumpers and installed a hand laid carbon fiber grille up front. Adjarian and his crew then disassembled the headlights and paint-matched the insides before converting them to projectors. He also installed a set of 22-inch American Force billet wheels with powder-coated gold lips and bronze faces by Gas Powdercoating. Then came the old school influence. Adjarian had Valley Kustoms apply subtle pinstriping to the wheels and Monster Hook. He then had Dict8or spelled out on the Wilwood calipers in gold leaf. It's not something you see every day. When all the exterior work was done, Adjarian had Harry, a.k.a. "My Detail Guy," out of Van Nuys, California, color correct the entire truck to showroom perfection.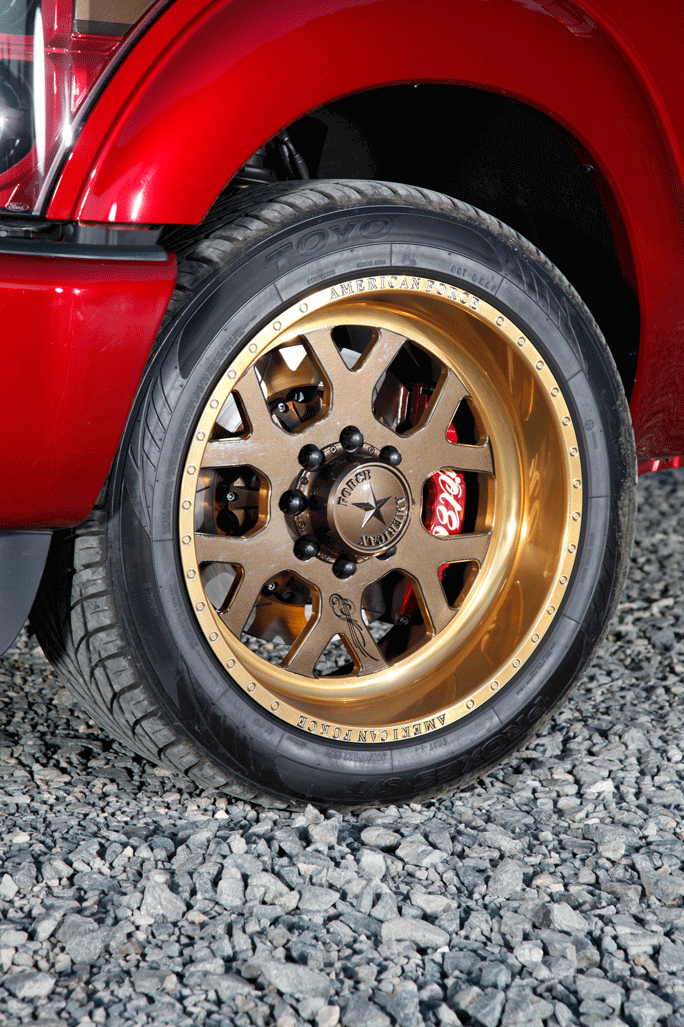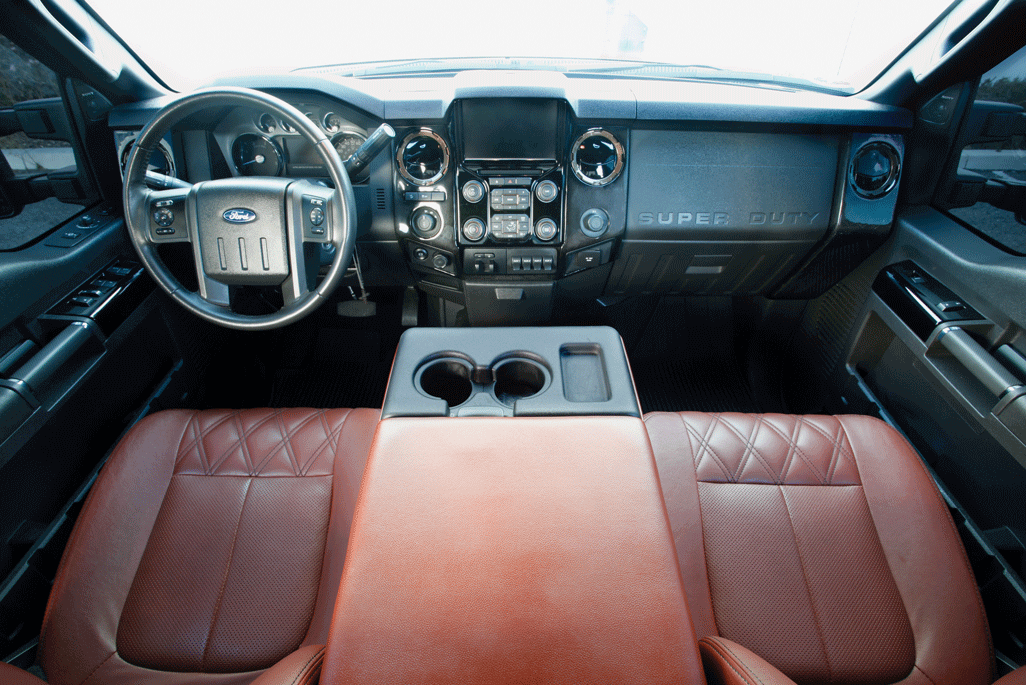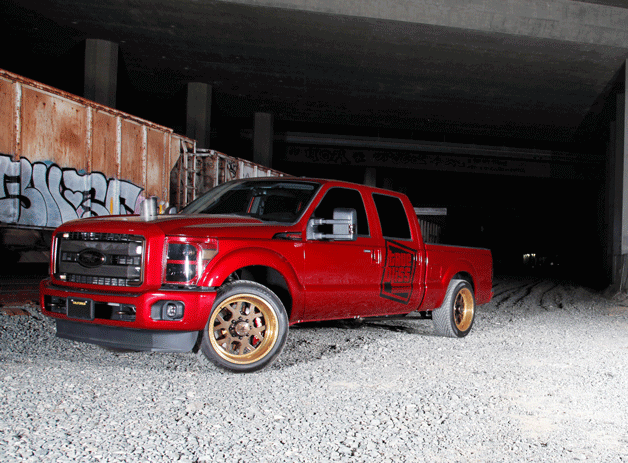 Matching the Drapes
With so much done to this truck, Adjarian wanted to tie the interior into the build. He did this by overlaying carbon fiber on many of the dash plastics. Anything not overlaid in carbon, like the A/C vents, was painted black or gold. The seats received a set of amber Roadwire seat covers with custom diamond stitching. At first glance, Armen Adjarian's Super Duty looks fairly stock but as you delve in deeper, you begin to realize that there is a lot more to this truck than may first appear. His taste may not be for everyone. But as he says: "I just wanted to create a truck that fit my style and interests, and not everyone may like it, but hopefully they can appreciate it." Well said, Armen, and we can tell you that it is very much appreciated. DW