A FULL-PULLING LB7 WITH AN 800HP ATTITUDE
The used Duramax market is teeming with buyers. Any time there's a classic body style for sale, people know it—and if the price is right these pre-emissions trucks aren't for sale very long. When this low-mile '04 GMC Sierra 2500 HD went on the market six years ago, Chance Meyer wasted no time forking over the money for it. And then the mods began…followed by a second place finish the very first time he hooked it to the sled. At that point, you could say Chance fell—hook, line, and sinker—for the sport of truck pulling.
Playing for Keeps With the amount of horsepower required to compete always on the rise in pulling, Chance decided to pull out all the stops and build the LB7's bottom end in the summer of 2014. The competition-ready LB7 was put together by friend Andrew Karker of Illini Outlaw Diesel, and consists of R&R rods, 15:1 compression, fly-cut pistons from PPE, and a 192/200 Hamilton cam. The heads were ported, polished, and treated to stiffer valve springs courtesy of Premier Engine Design, while ARP studs fasten them to the block.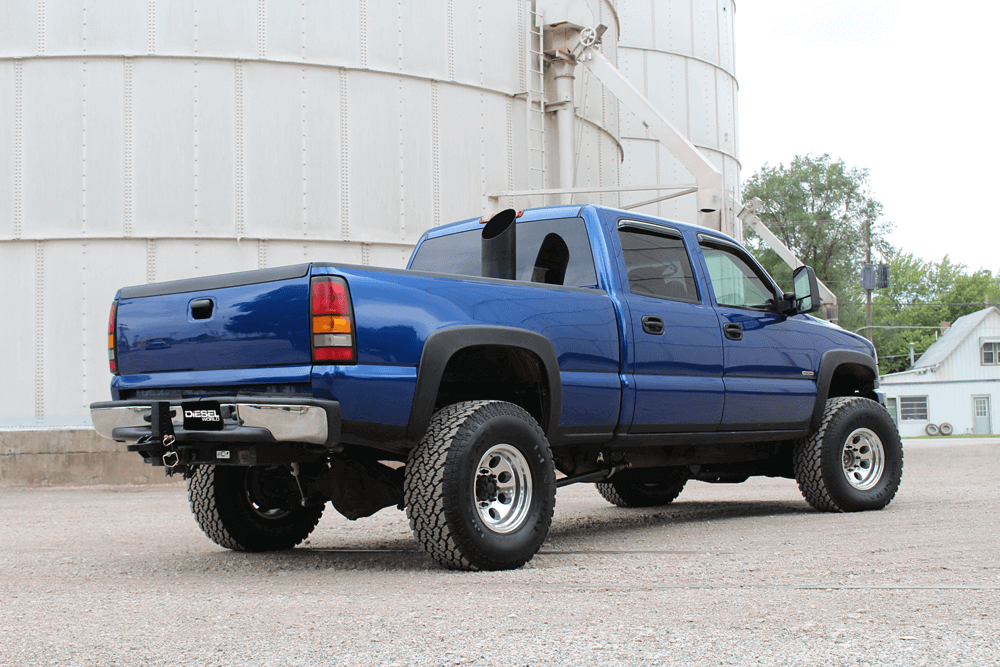 Big Sticks and Dual CP3's Thanks to a set of Exergy Performance 100-percent over injectors, plenty of fuel is on the table. Adequate rail pressure is provided by a PPE Dual Fueler kit, complete with a stock displacement CP3 from an LBZ Duramax up top and a stroker pump in the factory location. A 150-gph FASS system satisfies the low-pressure fuel supply needs of the CP3's. Remote-Mounted S300 In order to compete in his local Work Stock class, Chance has the option of running a stock-appearing turbo or a T4 flange S300 with an inducer no larger than 66mm. After exhausting the horsepower potential of a factory-based, IHI charger with a 66mm compressor wheel (making just over 700-rwhp), upgrading to an S366 SX-E was an easy decision. But instead of mounting the S300 in the valley (and because the Work Stock rulebook allowed it) Chance contacted Wehrli Custom Fabrication for one of its remote mount turbo kits. Locating the S366 SX-E above the passenger side fender makes swapping turbos a piece of cake and also frees up space in the lifter valley.
Competition A1000 The ability to survive somewhere between 750 and 800-rwhp called for a full competition build of the Allison transmission. Assembled at Illini Outlaw Diesel, the fortified five-speed makes use of a Sun Coast GMax-5R-3 Alto rebuild kit, a billet C2 hub, and a triple disc Precision Industries converter. The Allison's tail housing receives additional support courtesy of a transfer case brace from Merchant Automotive. All EFI Live tuning (ECM and TCM) is handled by Bob Petersen of DuramaxTuner.com.
A Consistent Contender Even though the truck's daily driving duties came to an end once Chance developed an affinity for sled pulling, it wasn't all for naught. After all, he now owns one of the most competitive Work Stock trucks in central Illinois. Anywhere his Sierra goes, you can just about guarantee he'll finish in the top five, which—for a class that can bring out as many as 30 trucks—is saying something. DW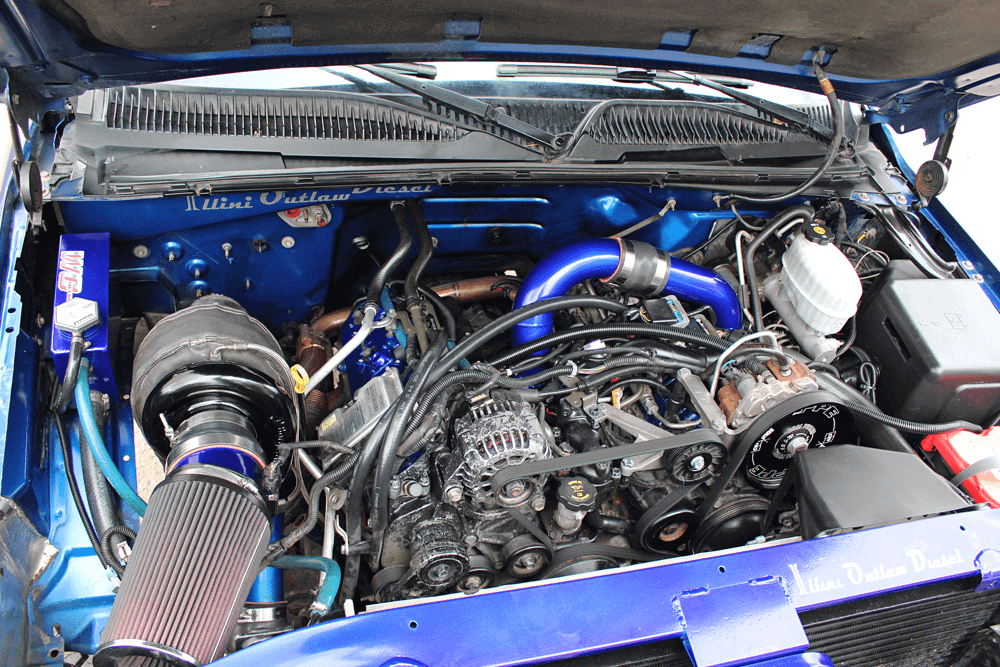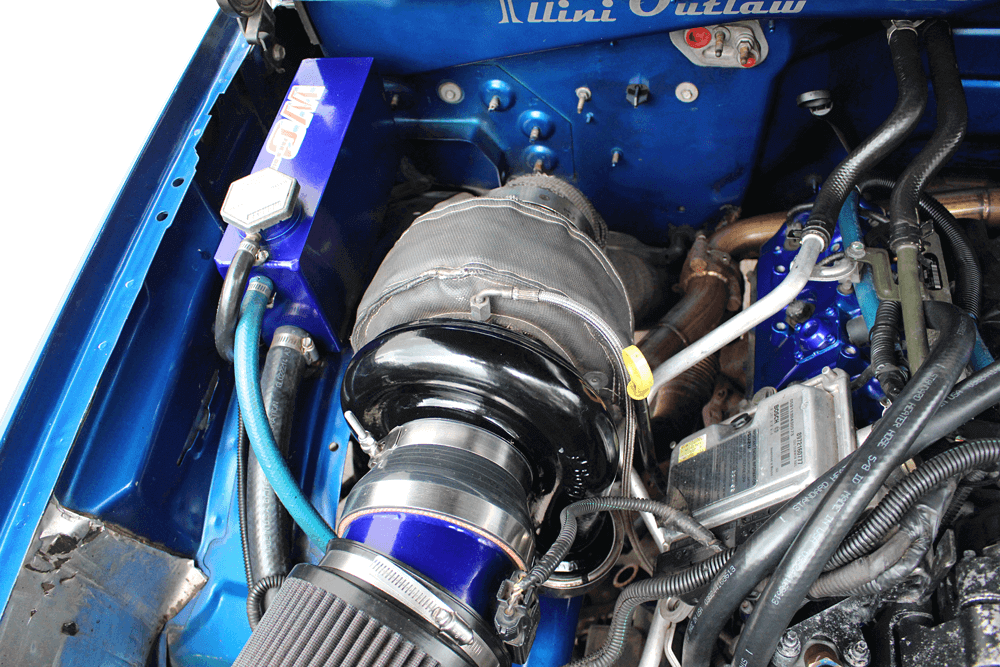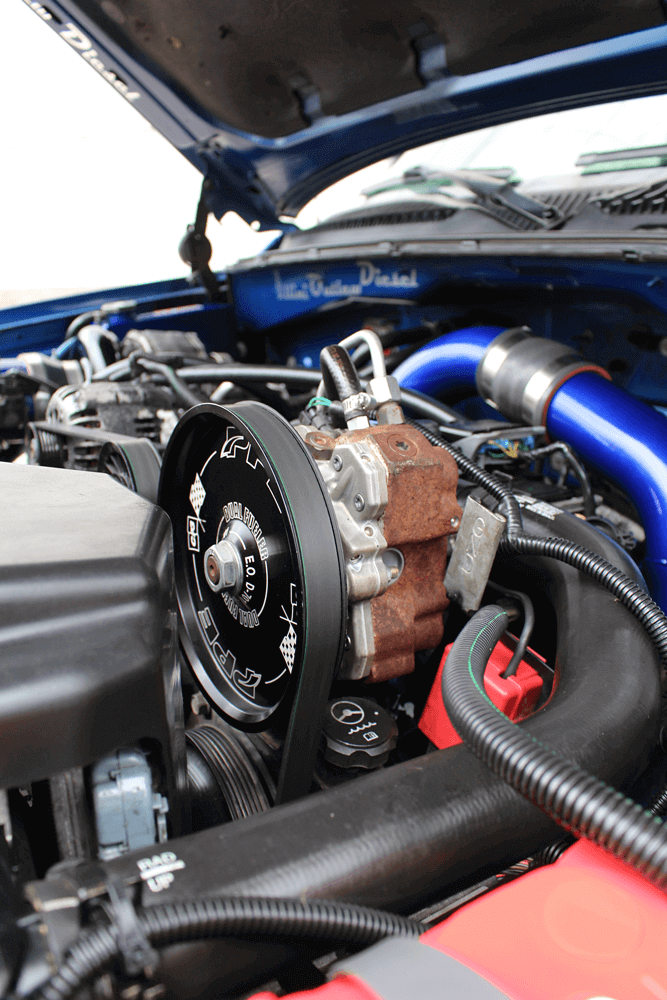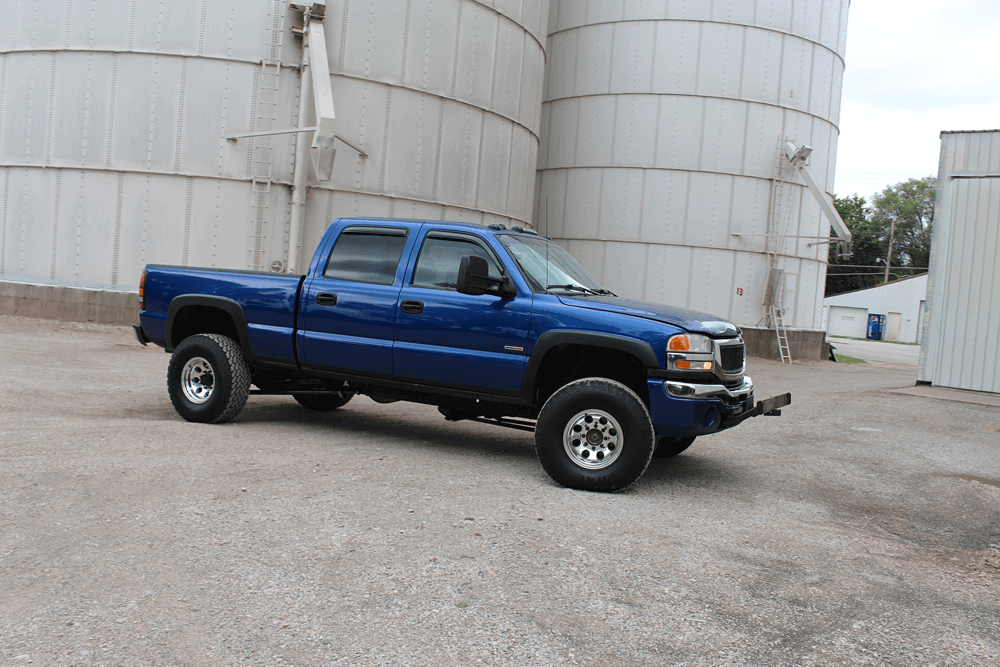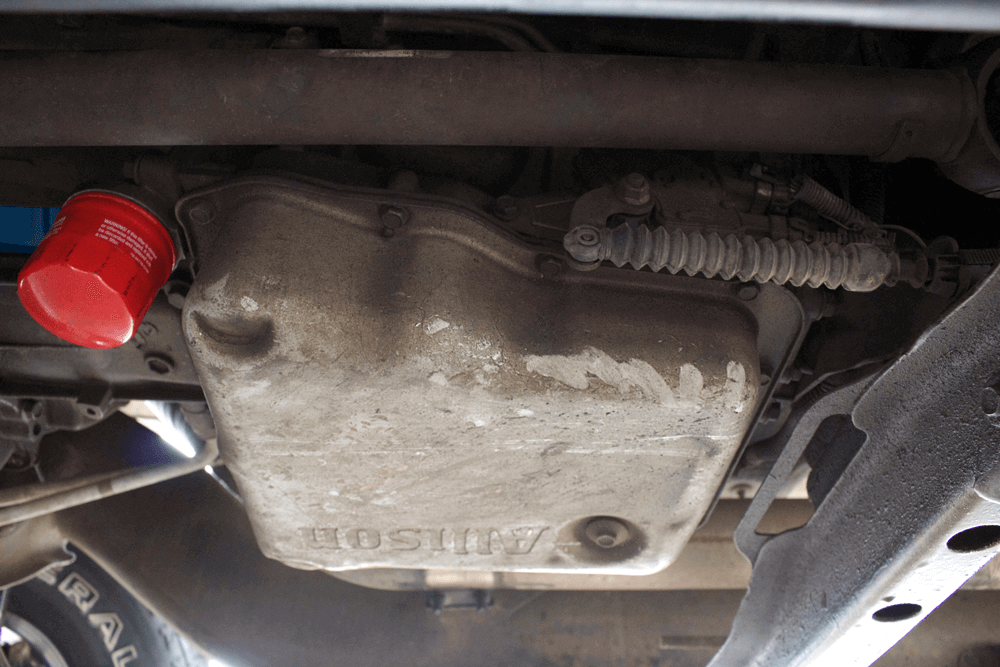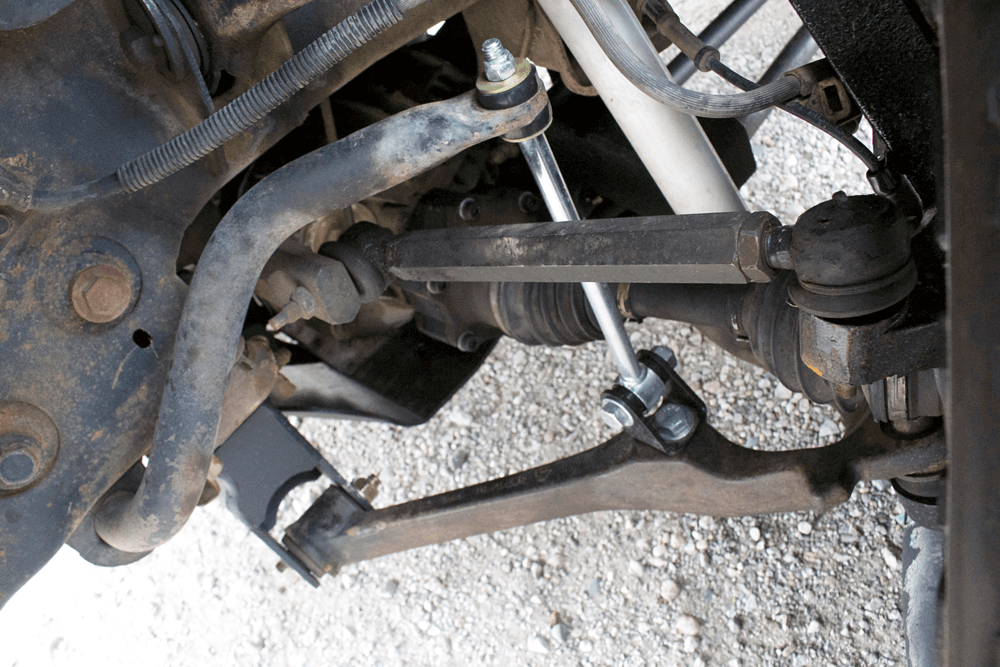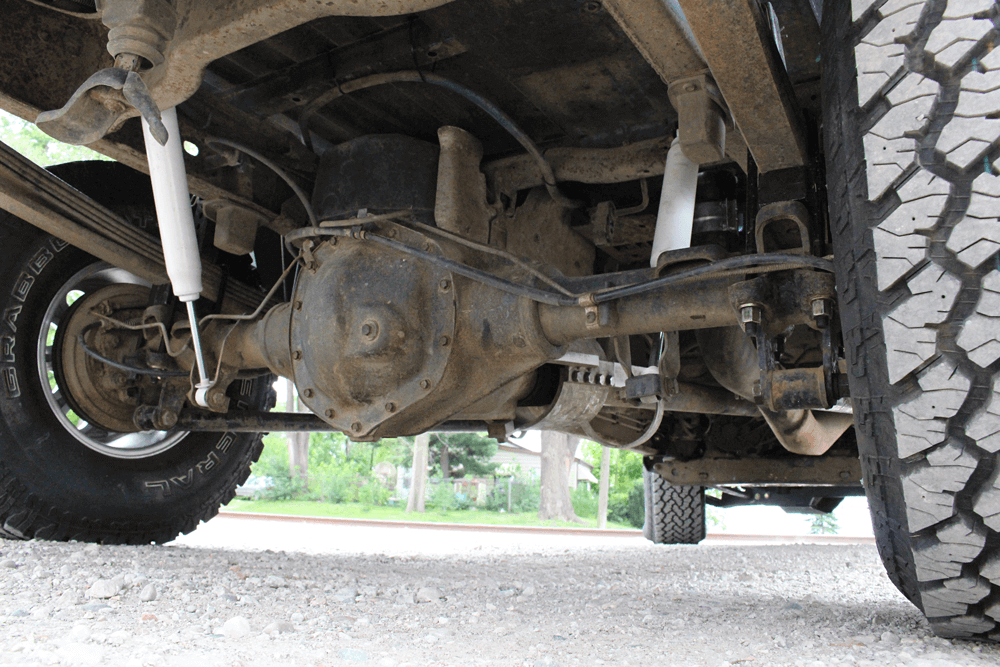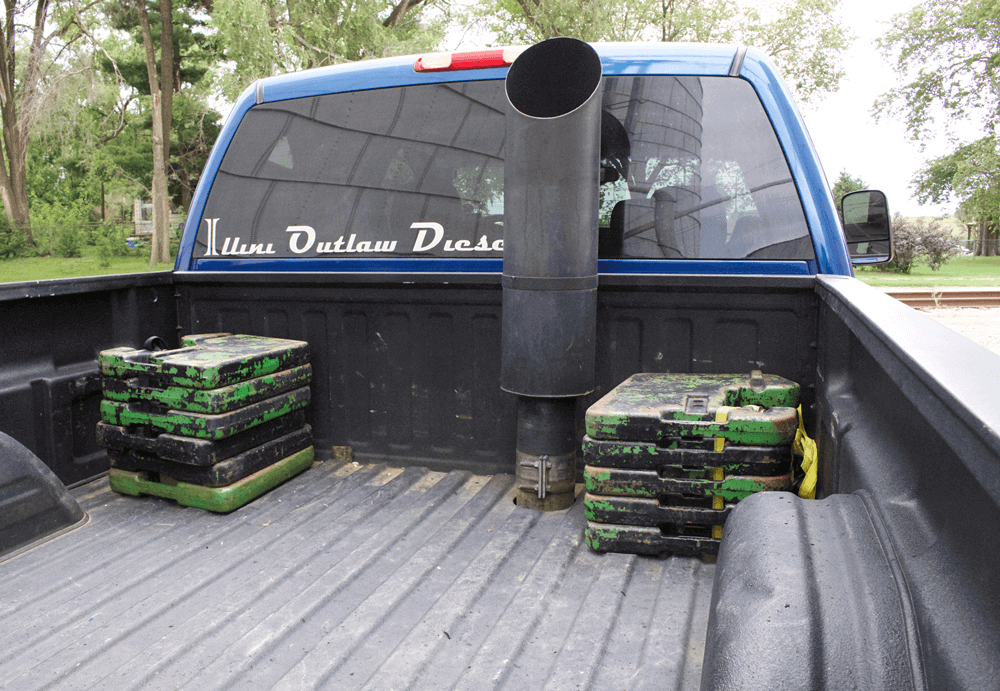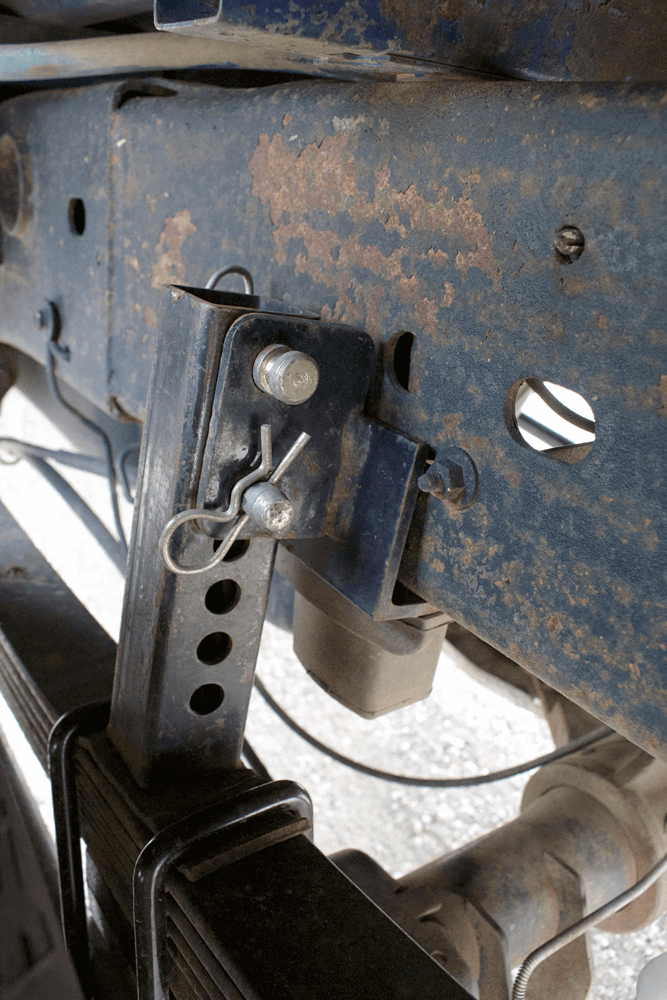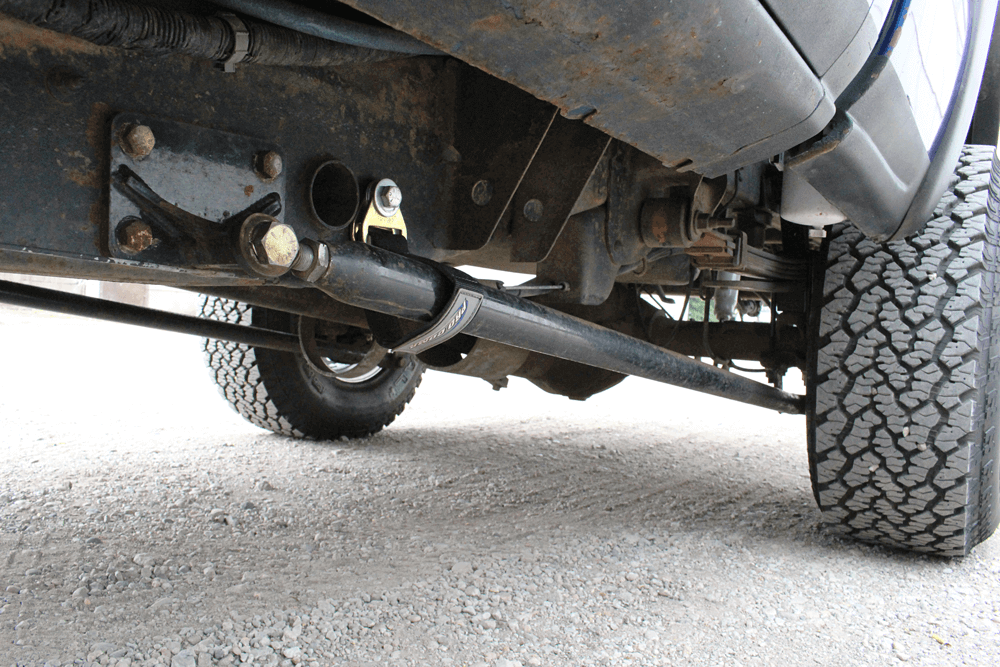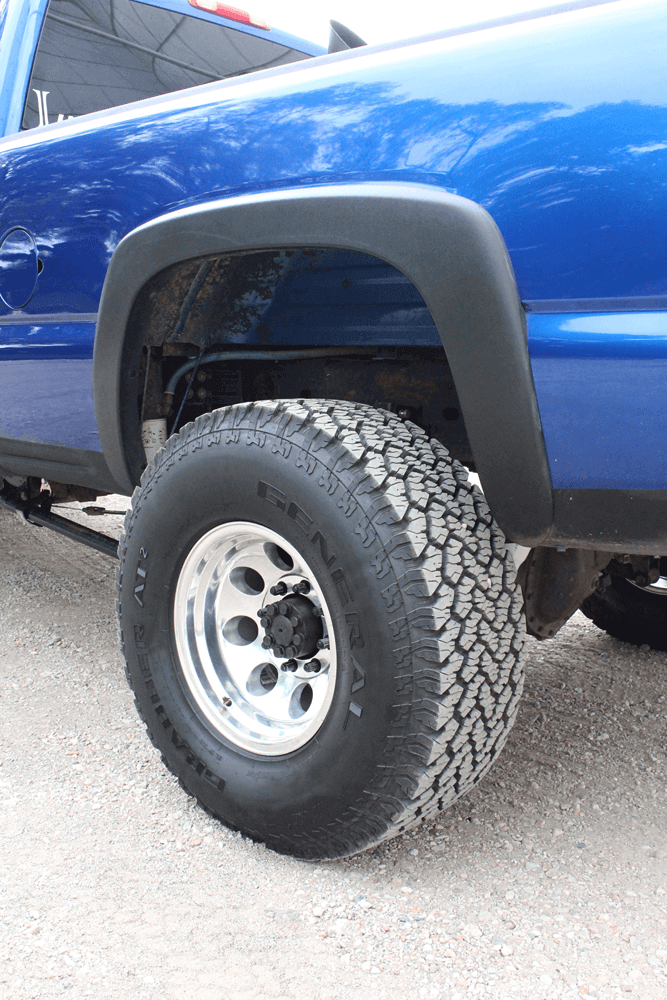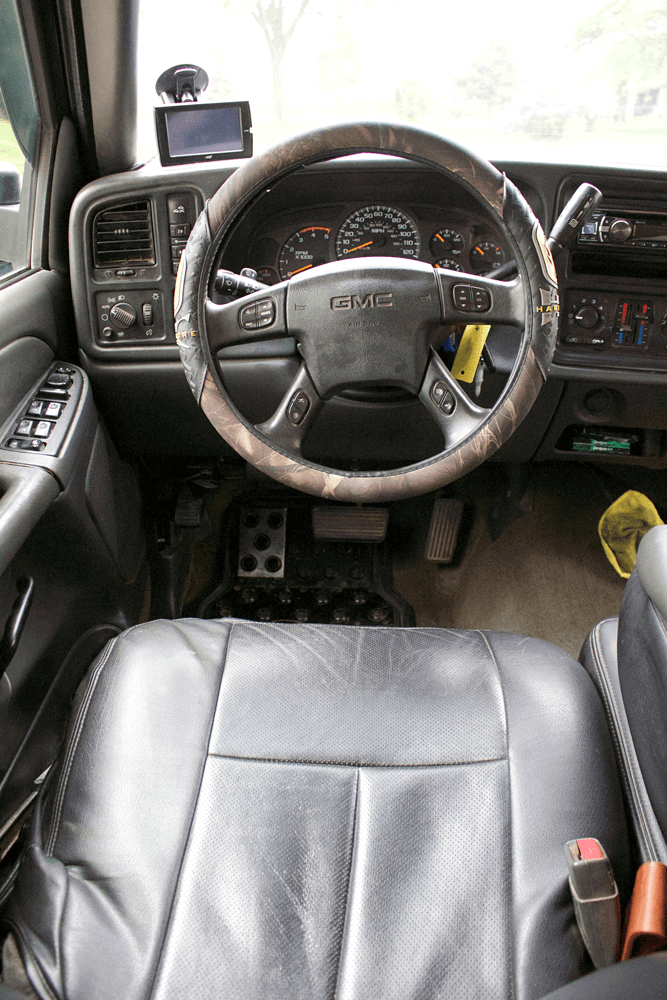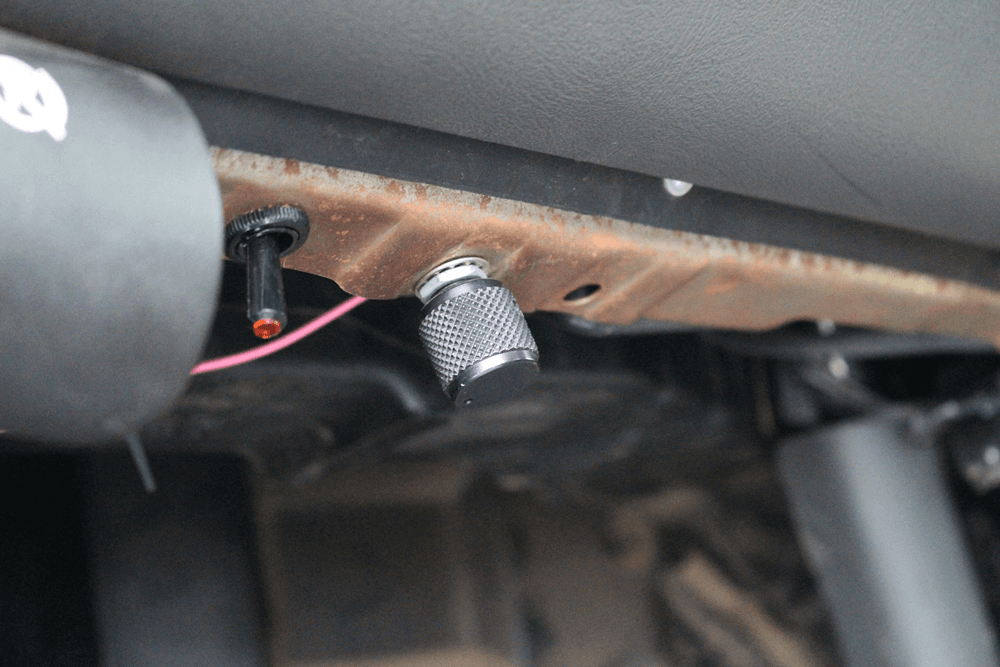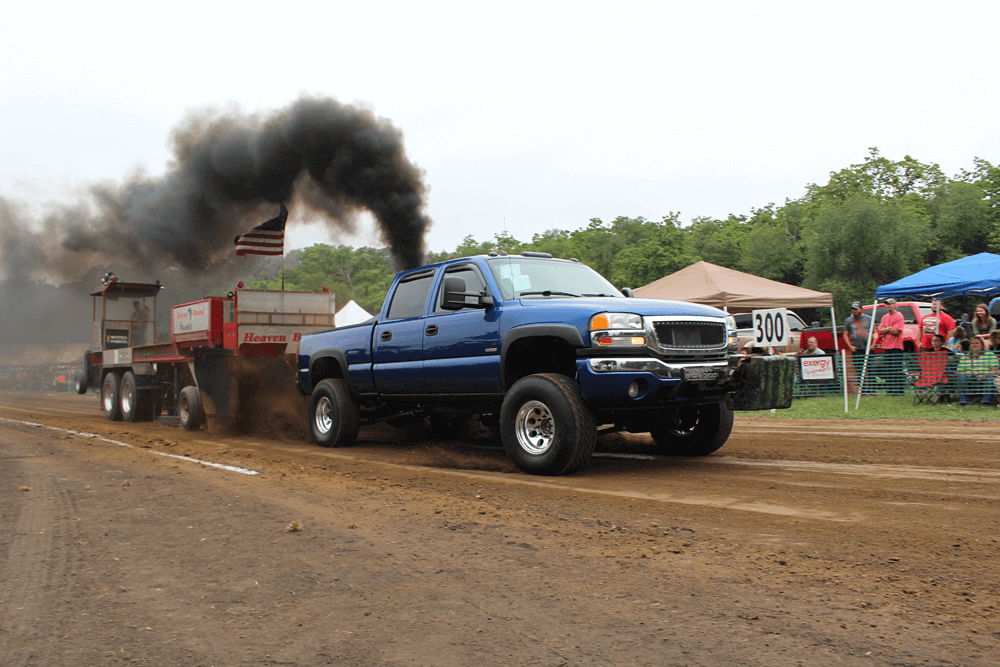 SPECIFICATION
2004 GMC SIERRA 2500 HD
OWNER: Chance Meyer
HOMETOWN: Manito, Illinois
ODOMETER: 115,000 miles
ENGINE: 6.6L LB7 Duramax with R&R rods, PPE 15:1 compression cast-aluminum race pistons, Hamilton Cams 192/200 camshaft, Premier Engine Design ported and polished heads, Merchant Automotive chromoly pushrods, Hamilton Cams performance valve springs, ARP head studs
FUEL: Exergy Performance 100-percent over injectors, PPE Dual Fueler kit with 85 percent Floor It Diesel Performance CP3 and stock LBZ CP3, FASS Titanium series 150-gph supply system
AIR: Wehrli Custom Fabrication remote mount turbo kit with High Tech Turbo S366 SX-E, Wehrli Custom Fabrication fabricated 3-inch Y-bridge, Banks Techni-Cooler intercooler
EXHAUST: PPE High-Flow exhaust manifolds, Wehrli Custom Fabrication 2-inch diameter stainless steel up-pipes, 4-inch downpipe, MBRP 5-inch system to 8-inch stack
TUNING: EFI Live via DSP5 switch from DuramaxTuner.com
TRANSMISSION: Illini Outlaw Diesel-built Allison 1000 with Sun Coast GMax-5R-3 Alto rebuild kit, billet C2 hub, Precision Industries 2,600 to 3,000 rpm stall triple disc converter, Merchant Automotive transfer case brace HORSEPOWER: 750 to 800-rwhp (est.)
TORQUE: 1,400 to 1,500 lb-ft (est.)
TIRES: 315/75R16 General Grabber AT2
WHEELS: 16×10 Pro Comp Series 1069
AXLES: Detroit Truetrac and Moser Engineering axle shafts (rear), Eaton E-Locker (front), 3.73 ring and pinion
STEERING/SUSPENSION: Zone Offroad suspension lift with 2-inch blocks, Big Chevy Hitch adjustable suspension stops, hitch, and traction bars, Kryptonite series tie rods and straight center link, Moog pitman/idler arms with PPE braces