SQUEAKY CLEAN
IPA's Pneumatic Fuel Tank Sweeper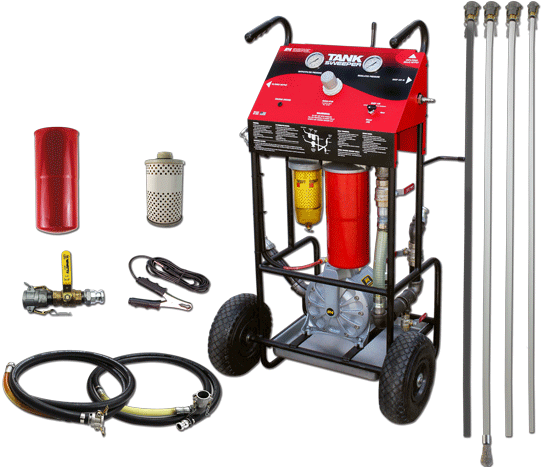 IPA introduces the #9046F Pneumatic Fuel Tank Sweeper, a complete turnkey system for removing debris, impurities, and water from contaminated diesel fuel, fuel oil, and kerosene. The Pneumatic Fuel Tank Sweeper utilizes a high-quality diaphragm pump and panel mount controls. It incorporates a spill-free, drain-down design with custom accessories, such as a flowthrough brush to get the job done in the fastest and most efficient way possible.
IPA Tools
888.786.7899
IPAtools.com
---
ANTI-BODY ROLL
Hellwig 2017 Ram Chassis Cab Rear Sway Bar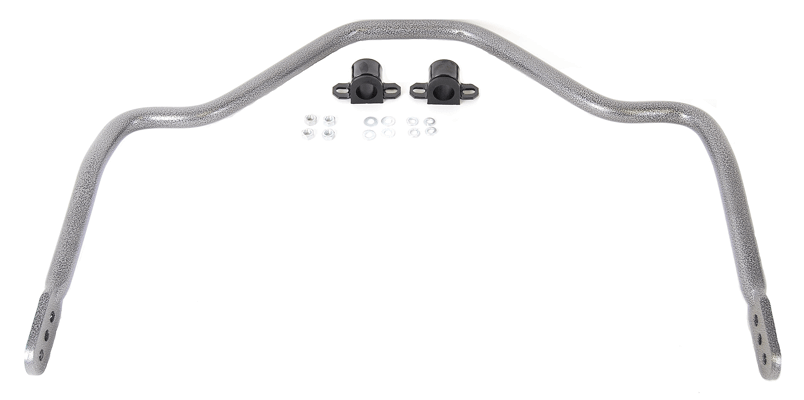 Hellwig Products recently released an upgraded, heavy-duty rear sway bar for the 2017 Ram 3500, 4500, and 5500 Chassis Cab pickups. This sway bar is designed to work with the factory front sway bar and will improve the handling and control during everything from daily driving to heavy-duty towing and hauling.
Hellwig Products
800.435.5944
HellwigProducts.com
---
OEM INSTALL
CURT Puck System 5th Wheel Legs for Nissan Titan XD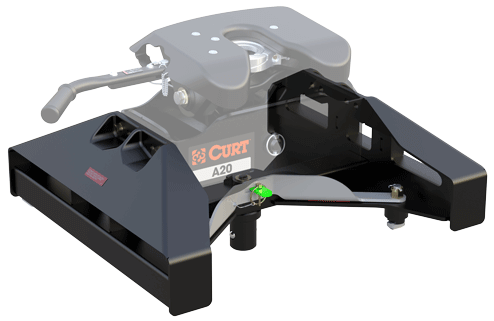 The Nissan Titan XD 5th wheel legs use the same quarter-turn anchoring system, as well as a center gooseneck shank, to drop into the Titan XD's threepoint puck system. Once installed, they can accept any CURT 5th wheel hitch head, and they offer a gross trailer weight capacity of 20,000 lbs.
CURT Manufacturing
877.287.8634
CURTmfg.com
---
ALLISON ON STEROIDS
Merchant Automotive Maximum Work Series Trans Kits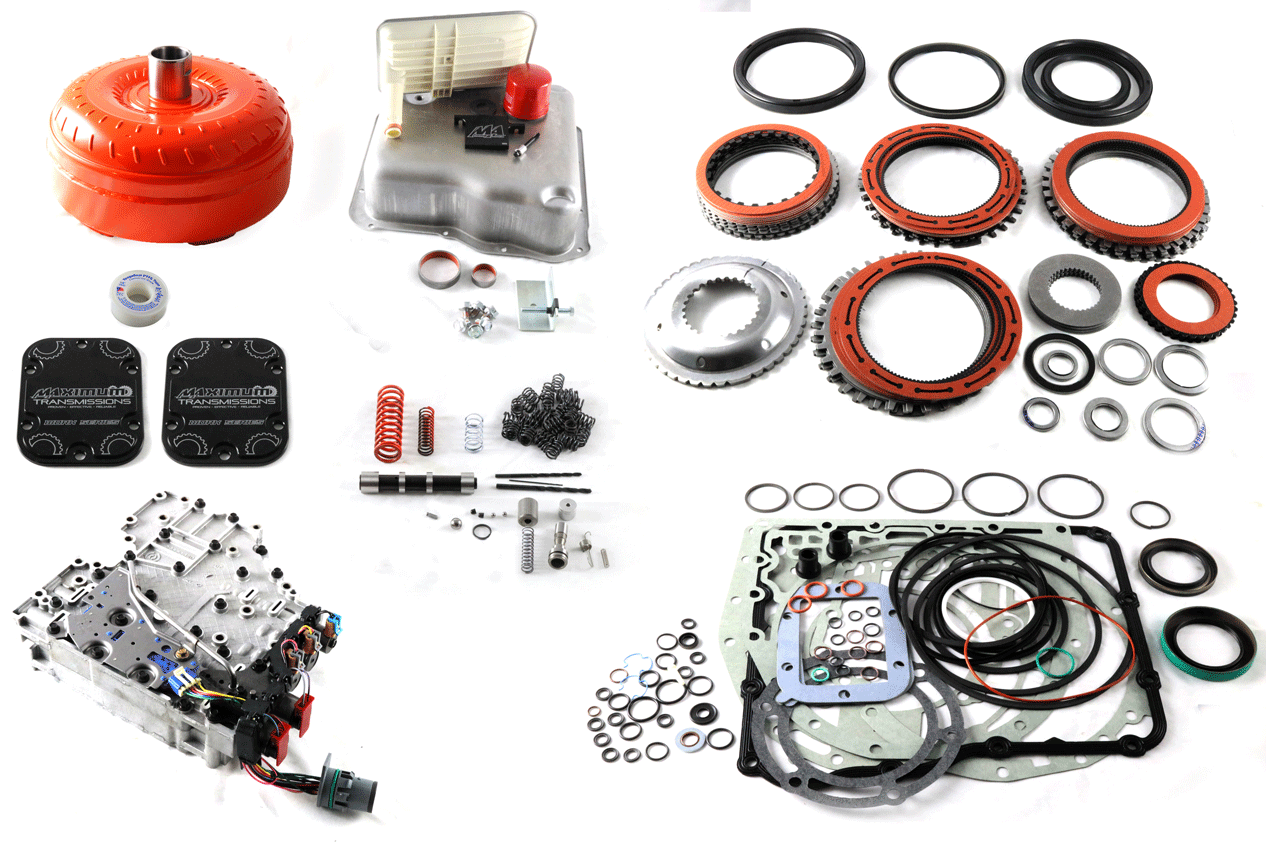 Designed to optimize the potential of the Allison transmission even with additional power. Still maintains the smoothness of a stock transmission for everyday use with increased holding capacity when it counts the most. Includes everything you need to not only upgrade the transmission, but rebuild it as well. A truly complete kit to get you back on the road worry free.
Merchant Automotive
866.399.7169
Merchant-Automotive.com
---
QUICK FIRE RINGS
Hypermax Engineering 6.0L Power Stroke Head Gaskets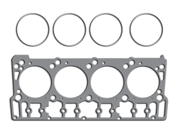 Hypermax Engineering has developed a head gasket kit for the 2003-2007 6.0L Ford Power Stroke trucks that consists of two gasket bodies and eight stainless steel rings. The gasket bodies are made from perforated steel covered with graphite composite. To dramatically improve the performance over standard head gaskets, Hypermax uses aircraft quality stainless steel combustion rings, which do not require any machine work for installation, to provide a better seal than gaskets alone.
Hypermax Engineering
847.428.5655
GoHypermax.com
---
DMAX SLUGS
Ross Racing Custom Duramax Pistons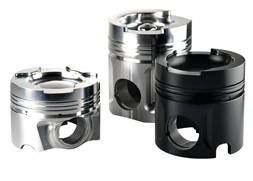 Built from high-strength 2618-T61 aluminum, Ross Racing Pistons has an extensive line of custom Duramax pistons for 16.5:1 and lower compression ratios. Using dedicated forgings designed for better cooling and to handle higher boost, each piston is built to individual engine specs, comes standard with double spirolox, lock removal indents, and a radiused outside valve pocket edge to reduce hot spots. All custom Ross pistons include multiple dish and cone designs, as well as multiple ring combinations.
Ross Racing Pistons
310.536.0100
RossPistons.com
---
TAG TEAM TRANSMISSION
Automatic Transmission Performance Rebuild Kits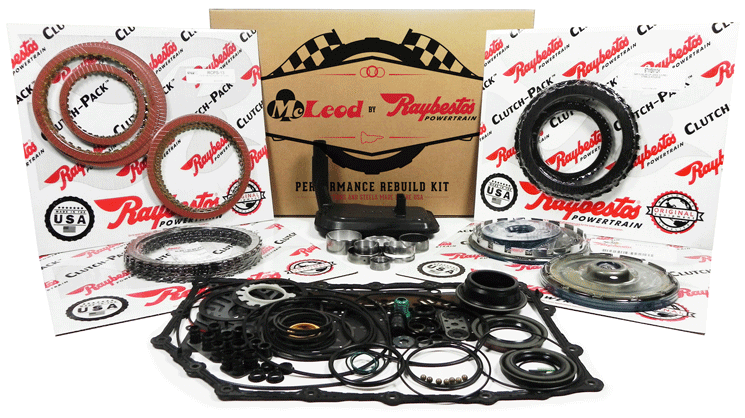 McLeod and Raybestos Powertrain have teamed up to build a premier line of Performance Automatic Transmission Rebuild Kits for a wide range of applications. The kits will be available to performance enthusiasts exclusively through McLeod's extensive list of distributors. Kits are available for most 3/4 and 1-ton truck applications and include everything needed for a quality performance transmission rebuild.
McLeod by Raybestos Powertrain
714.630.2764
McLeodRacing.com

---
ENGINE EXTENDER
Amsoil Single Remote EA Bypass Filtration Systems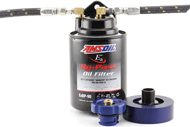 AMSOIL Single-Remote EA Bypass Filtration Systems are now available for Ford Power Stroke 6.7L applications and Cummins 5.9L/6.7L applications. The new systems include all components necessary for installation (including parts, hose, EA Bypass Oil Filter, and installation instructions), providing increased convenience and value for customers. Installing an AMSOIL bypass filtration system provides extended engine life, efficient small-particle and soot removal, reduced maintenance costs, improved oil cooling and extended drain intervals, helping you to get better performance from your oil and engine, which can save money in the long run.
AMSOIL
800.777.8491
AMSOIL.com
---
THERMAL STAMINA
BD Diesel 6R140 Heavy Duty Transmission Pan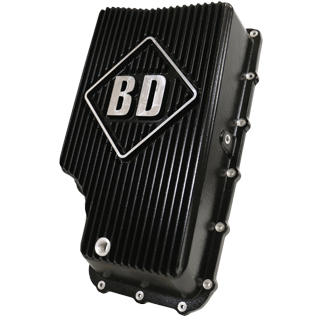 The new 6R140 transmission pan from BD Diesel is made out of high-strength A356-T6 cast aluminum to replace the weak factory stamped steel pan on your 2011-2017 Ford Super Duty. The cast aluminum structure with heat dissipating fins combines with 6 quarts of additional fluid capacity to keep transmission temperature down while hauling heavy loads. It also offers increased rigidity to prevent case twisting and features a large diameter magnetic drain plug to capture any loose metal particles and offer easier service when draining.
BD Diesel
800.887.5030
DieselPerformance.com
---