Today's diesel engines are using some of the most sophisticated, extreme high-pressure fuel systems in the automotive industry. CP3, CP4 and injector technology is advancing at an ever-quickening pace. These technological advancements come at a price and higher levels of protection are needed to keep these parts safe and working at maximum capacity.
Whether you're driving a brand new 2014-2015 model year truck or competing in an older model with aftermarket parts like modified pumps and injectors, keeping a constant flow of clean diesel fuel is vital to your truck's longevity and performance. The new common-rail injection systems use extremely tight tolerances to inject fuel into the combustion chamber at pressures nearing 30,000 psi. Because of this design, even the smallest particle or debris in the fuel system can create a restriction, plug up ports, or even scar and harm the internals of a pump or injector.
Obviously, knowing this, the OEM manufacturers aren't going to turn their heads at good filtration and their engineers have spent countless hours ensuring that fuel can be filtered properly and any water can be separated before entering the injection pump. This doesn't mean, however, that there isn't room for improvement. In most applications, whether it be an all-stock truck or a heavily modified competition vehicle, the right high-performance lift pump system like the new Velocity from Fuelab can not only further filter that fuel and remove any entrapped air in the system, but it can also aid in performance by feeding a larger volume of fuel to the engine for better fuel rail pressure and a more efficient burn in the combustion chamber.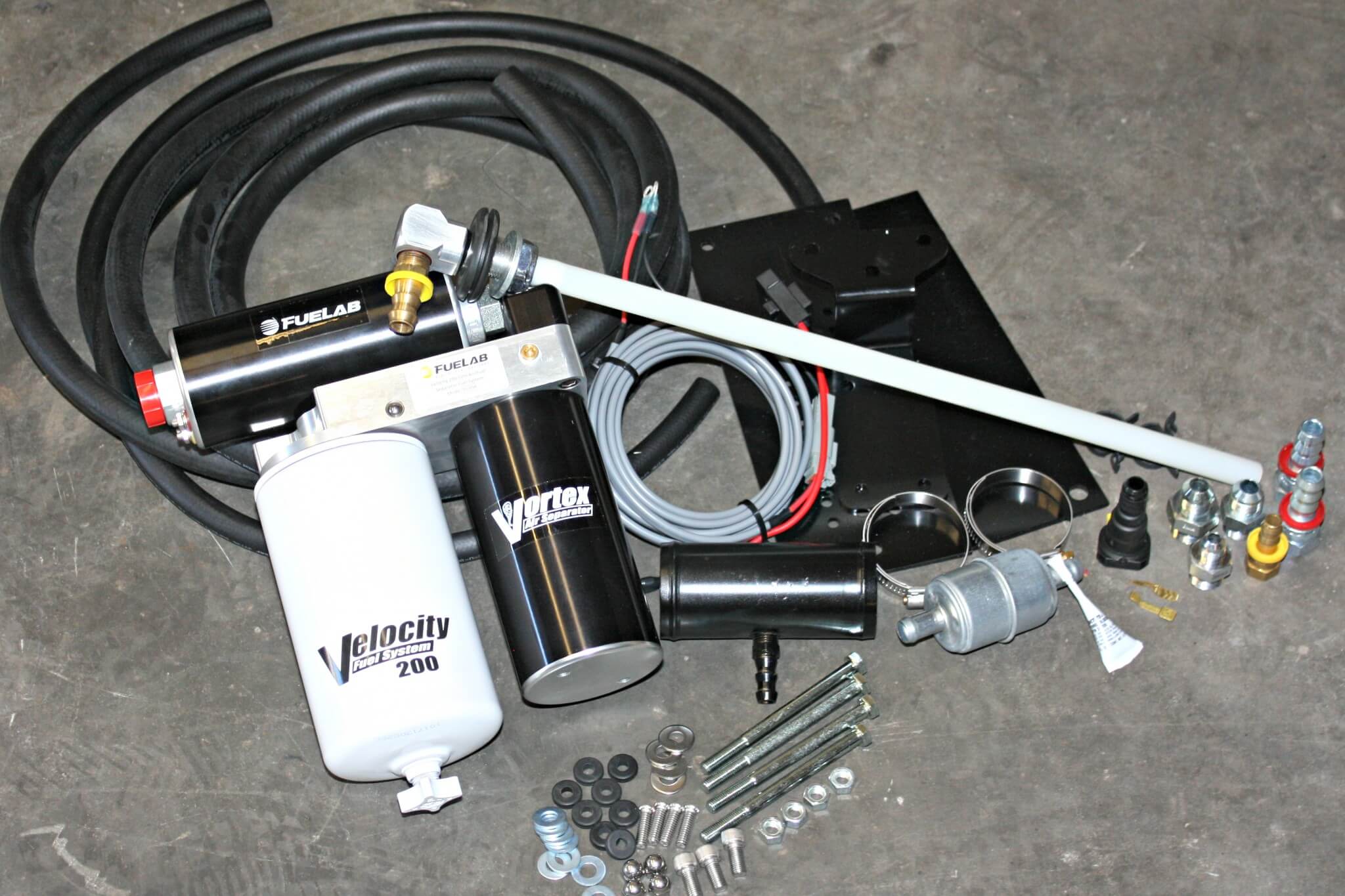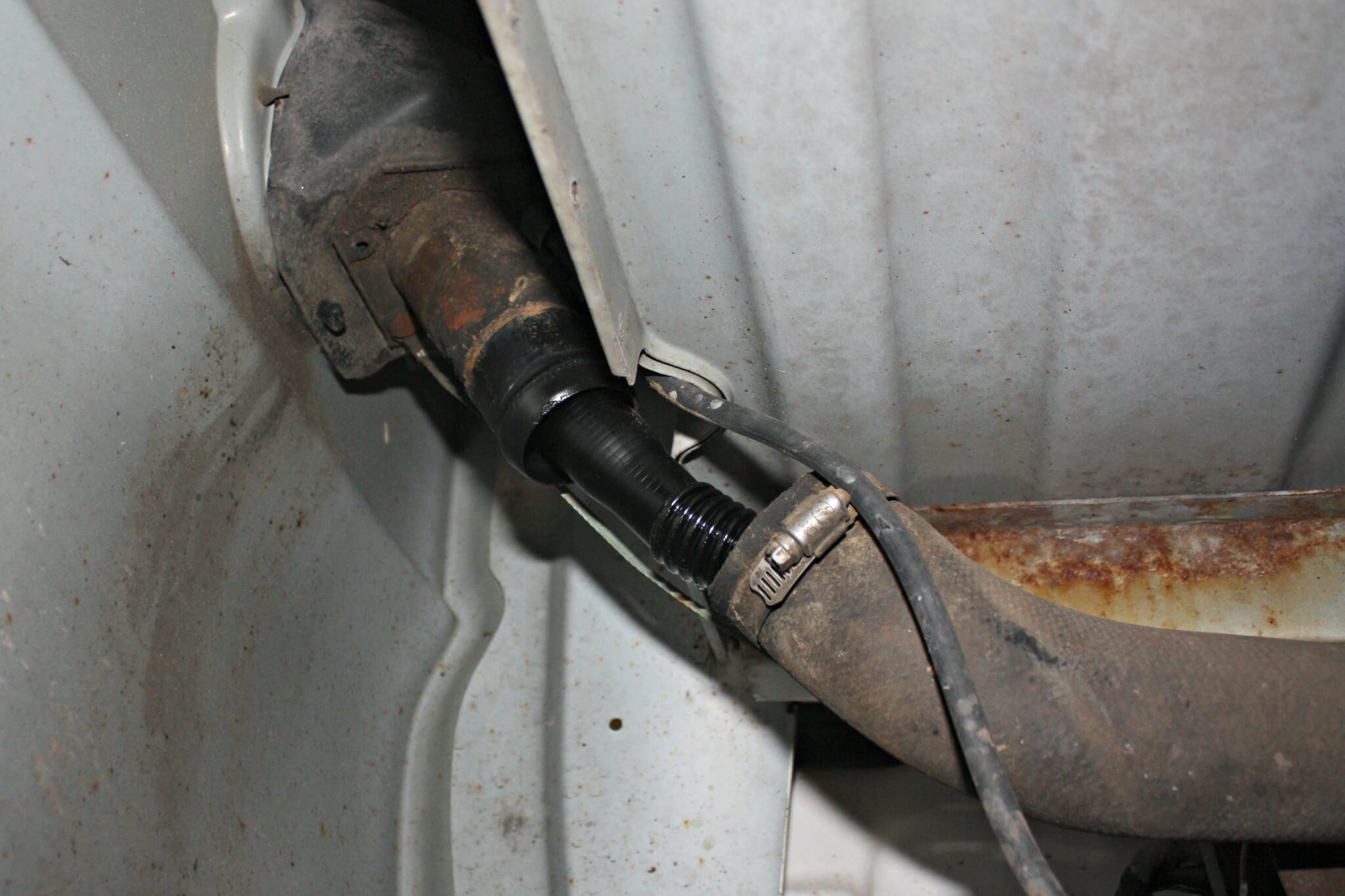 Fuelab Velocity offers diesel-specific 100-GPH and 200-GPH lift pumps and filtration kits. The Velocity kits represent a major step forward in efficiency and technology for the light duty diesel market. As a company that's been leading the automotive fuel delivery market for years, it seemed only natural that Fuelab would jump into the diesel scene and offer their same great products to the Cummins, Duramax and Power Stroke crowds. Using a speed-controllable DC brushless motor, the Velocity lift pump kit offers excellent durability with stated higher flow rates and lower current draws than their brushed motor-equipped competitors. On the 200-GPH units, the unique air separation cylinder, known as the Fuelab Vortex, offers superior air removal, which will quiet engine operation and help to extend the life of the injection pump and injectors.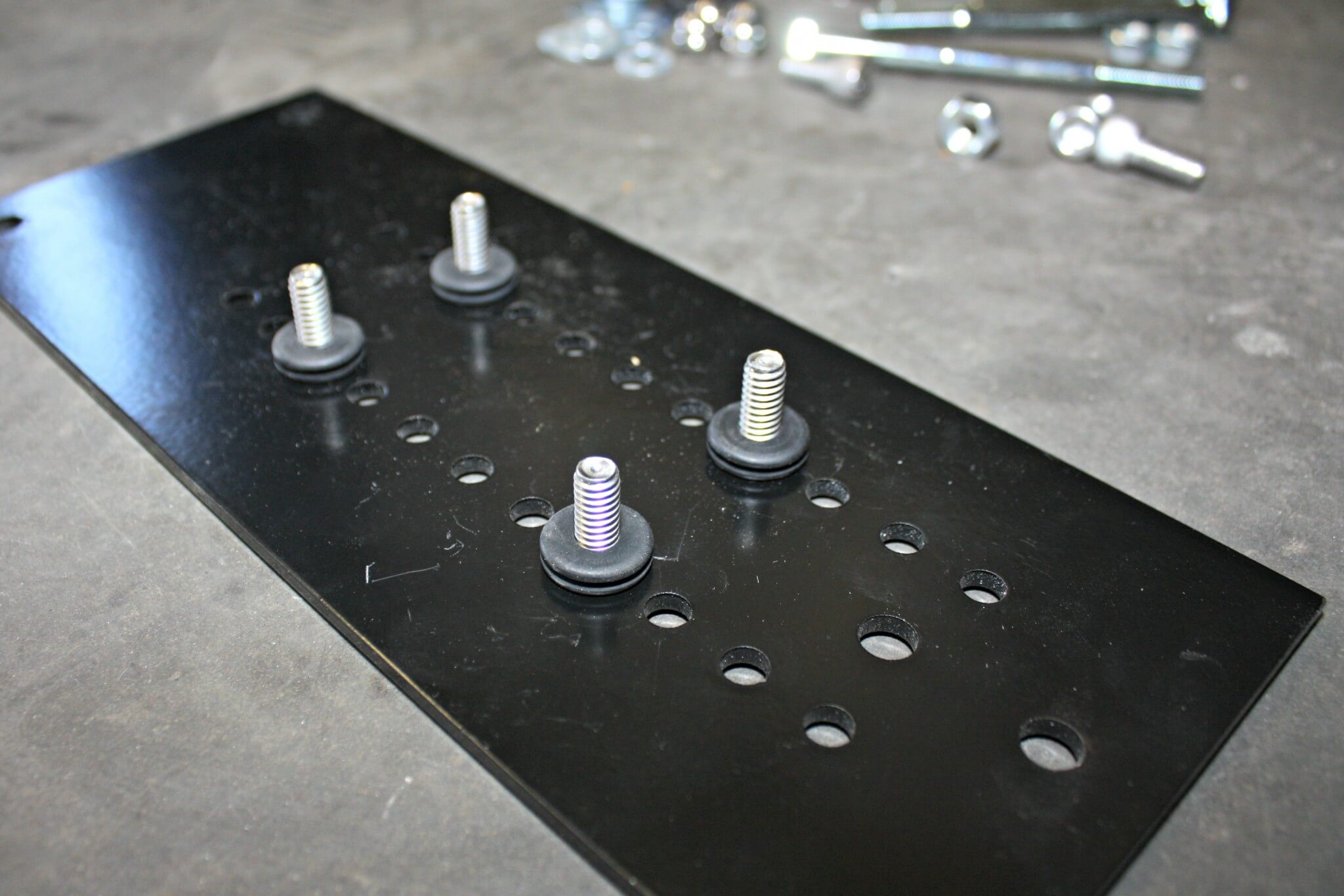 Installation kits are offered for each truck, with vehicle-specific lines, fittings and wiring harnesses to aid in the installation process. The design of the pump and its mounting hardware offer extremely quiet operation, without hindering its fuel output. The pumps are internally controlled for speed and output. However, the system can also be pulse width modulated with an external signal to match pump output with engine demand for competition-style vehicles. This setup has no adverse affect on reliability for day-to-day driving. All systems come preset at 8-psi but can be easily adjusted depending on your application. Additionally, the Velocity system is backed by a two-year limited warranty and is fully inspected and tested before leaving the Fuelab shop in Litchfield, Illinois.
A complementary fuel system upgrade is the Deviant Race Parts (DRP) billet fuel sump kit. While the Fuelab Velocity installation kit includes the required high-flow pick-up tube to install in the fuel tank, removing the tank from the vehicle can be somewhat labor intensive and time consuming. In addition, if this new tube isn't installed properly or cut to the correct length, you could leave fuel on the floor of the tank that won't be available to you.
To resolve some of these issues and maintain the maximum flow of fuel to a lift pump, Deviant Race Parts of Coeur D'Alene, Idaho, offers its fuel sump kit. The latest unit is an all-new design that's easier to install than ever. DRP's new design makes installation simple, and only requires cutting one hole on the bottom side of the tank. Fewer holes mean fewer chances of leaking, right?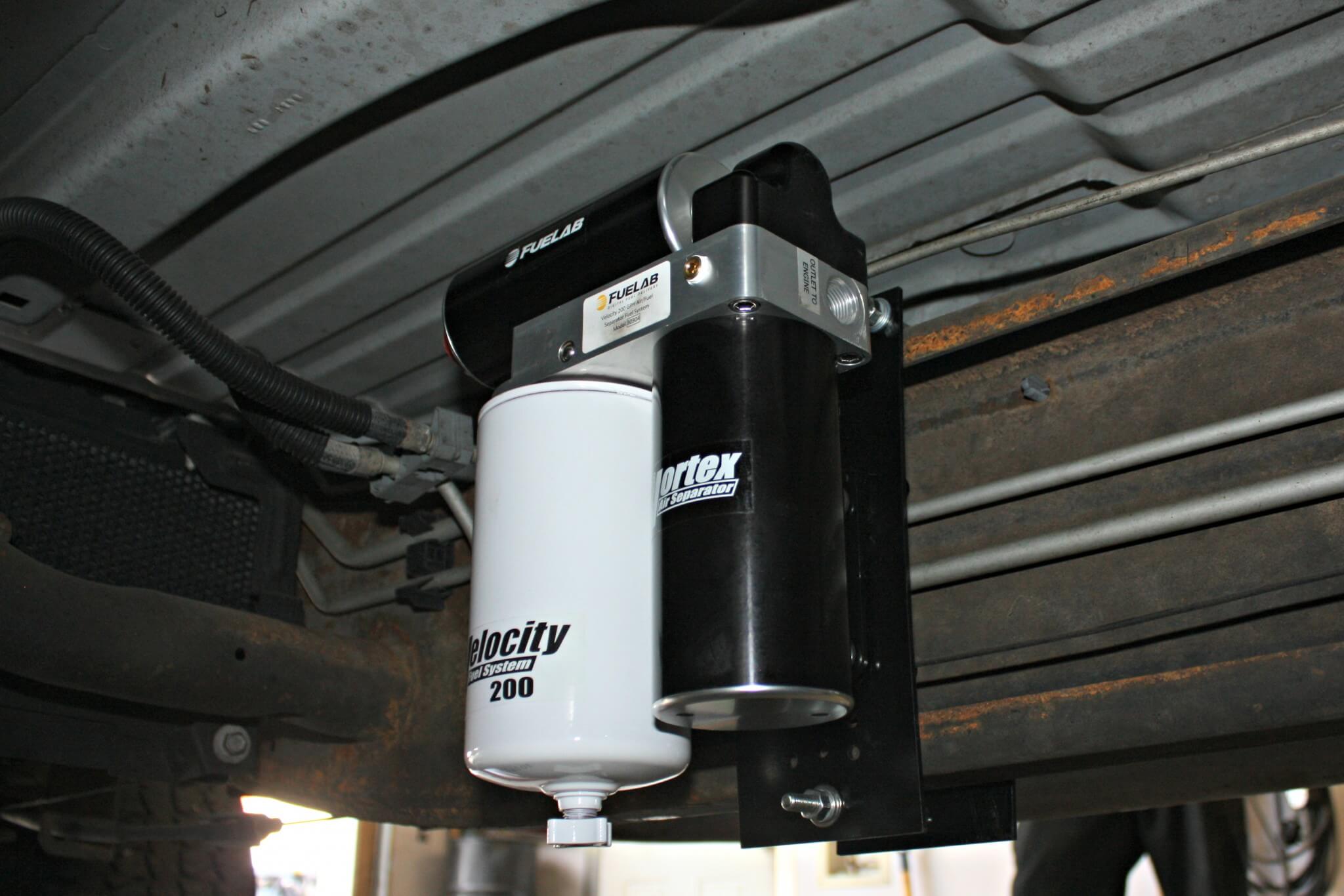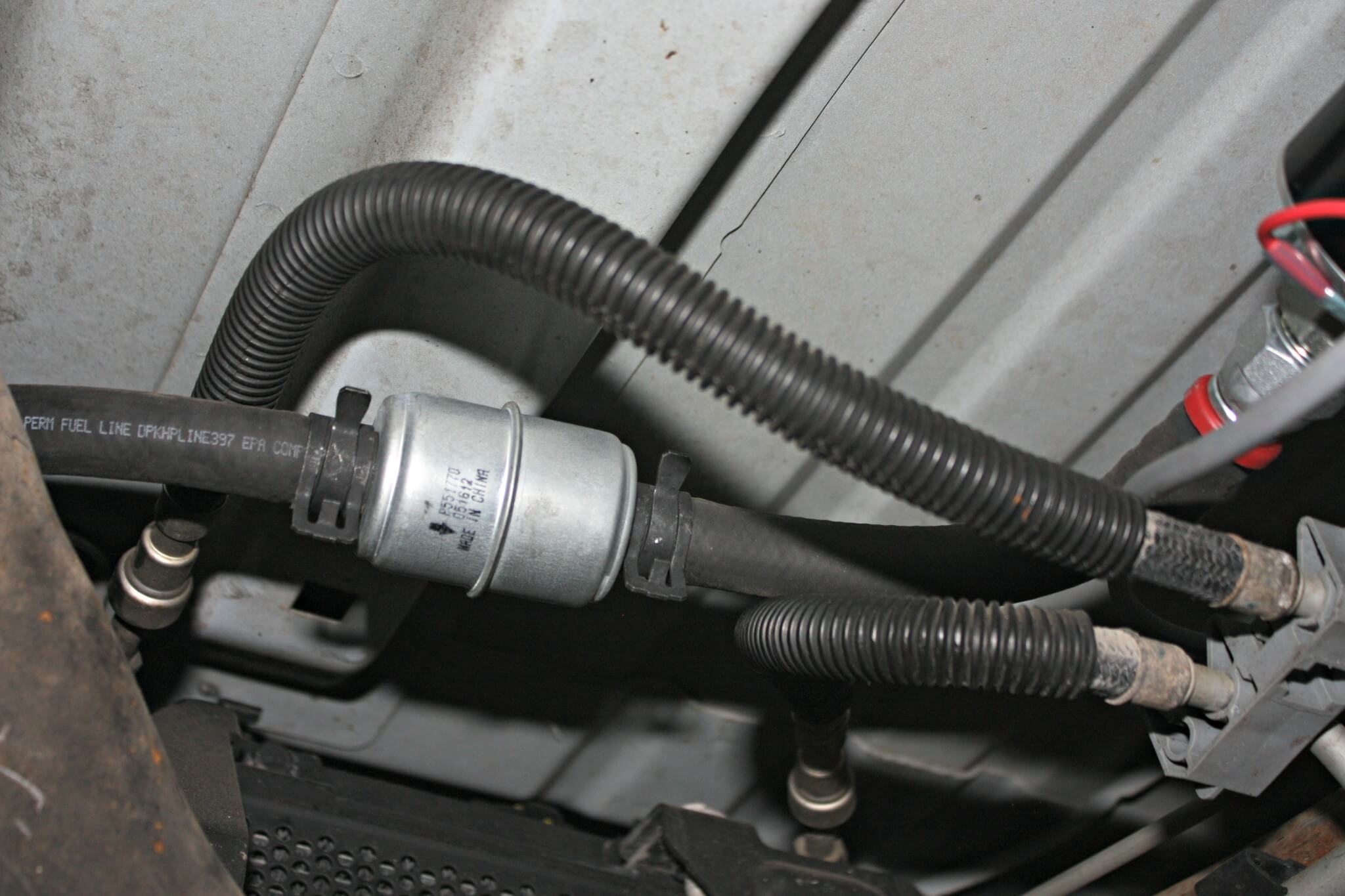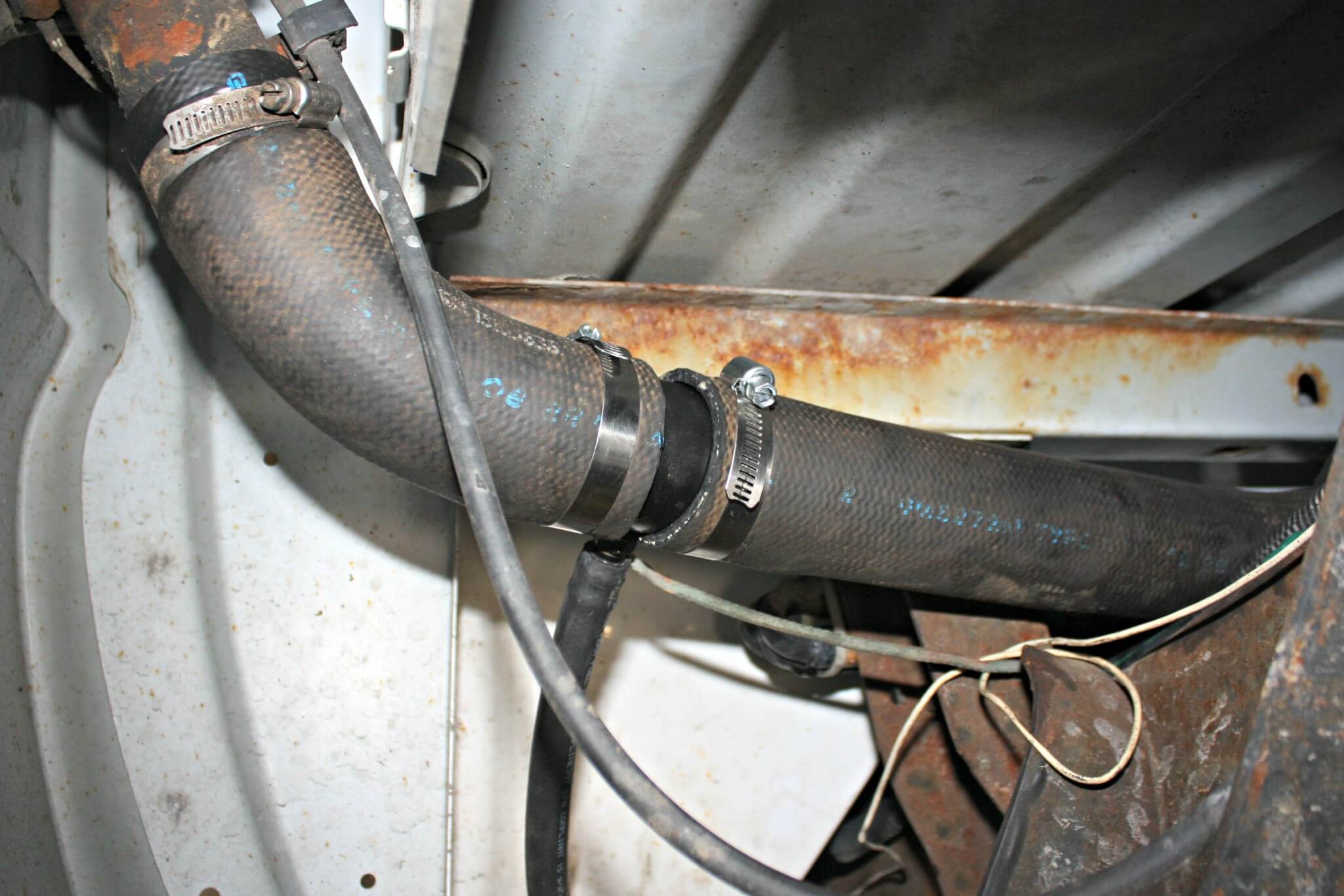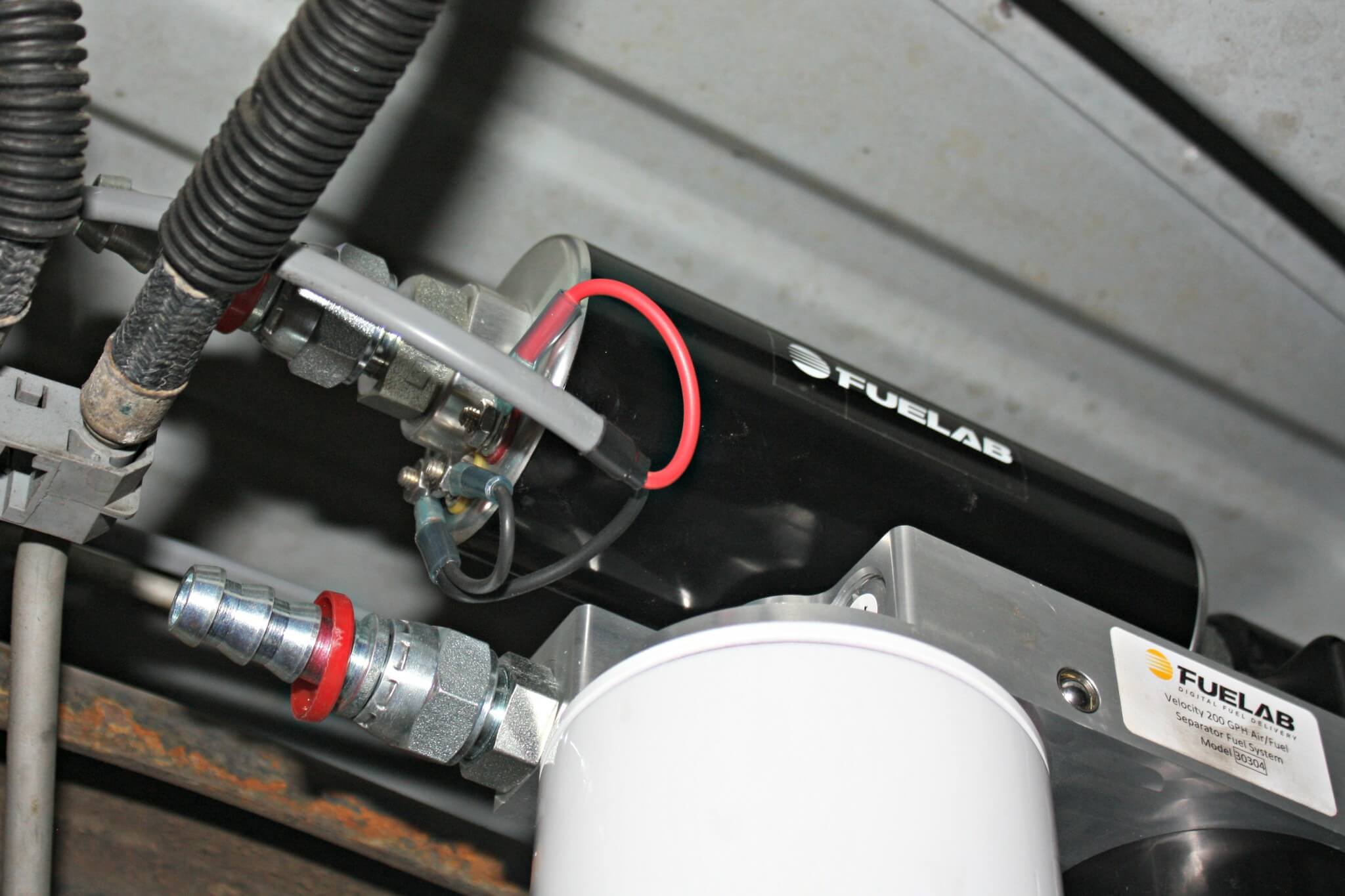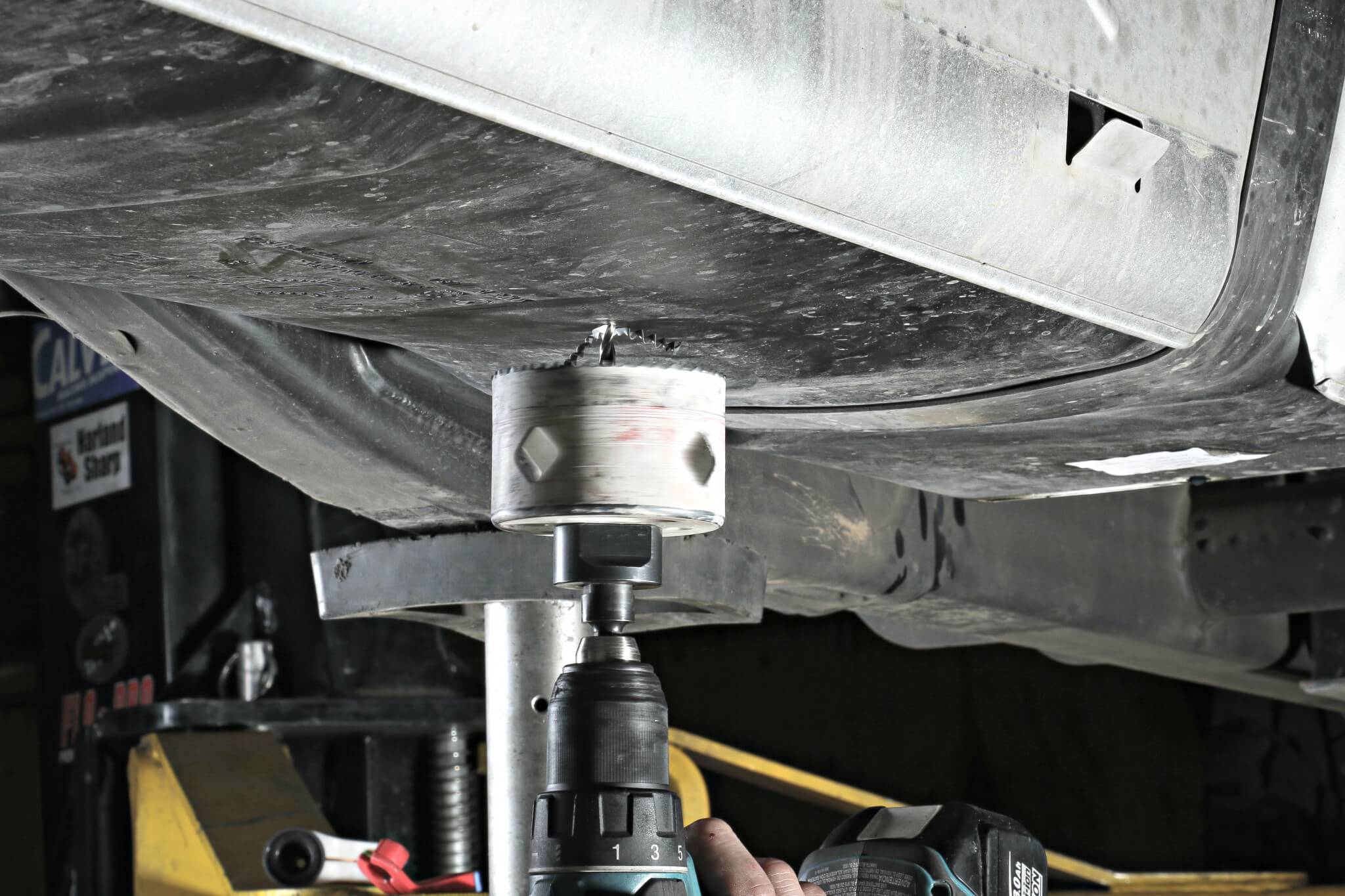 The new sump comes with a square O-ring, or gasket, with a larger surface area than competing sump kits. This ensures a leak-free seal. With just one hole to drill and two bolts to tighten, the new DRP sump install can be done in just 20 to 30 minutes, versus two to four hours for other kits. The other advantage to an in-tank sump system is the lift pump, which when mounted below the tank, will benefit from gravity to feed fuel to the pump. This reduces load on the lift pump, as it isn't trying to pull fuel up and out of the tank.
Together, the Fuelab Velocity 200-GPH lift pump system and DRP fuel sump should be able to supply all the clean fuel your diesel engine could ever need. Rated to support more than 750 hp, the systems can be used on everything from your mildly modified daily driven tow rig to an all-out track star, whether it's on the asphalt or the dirt. DW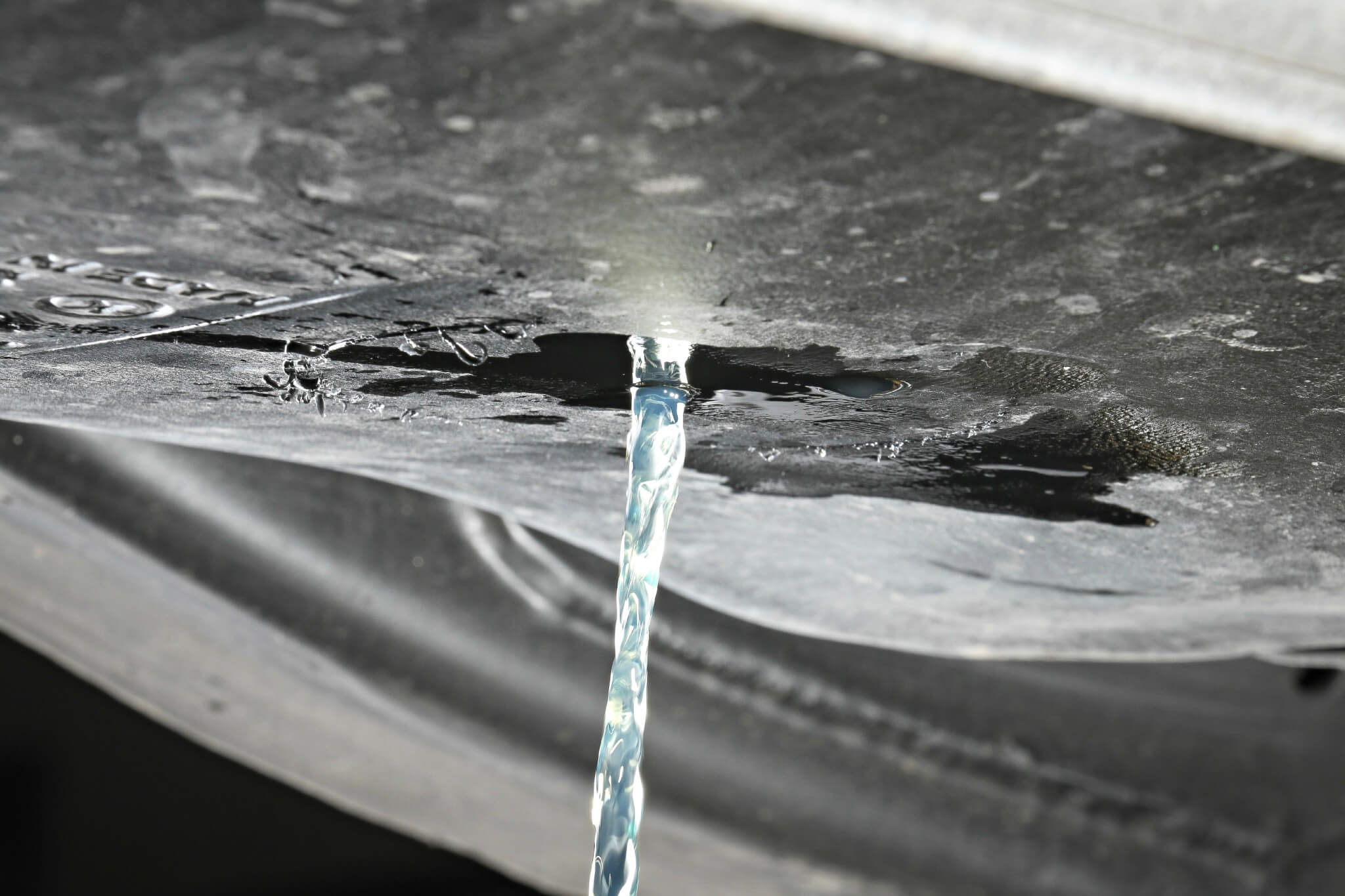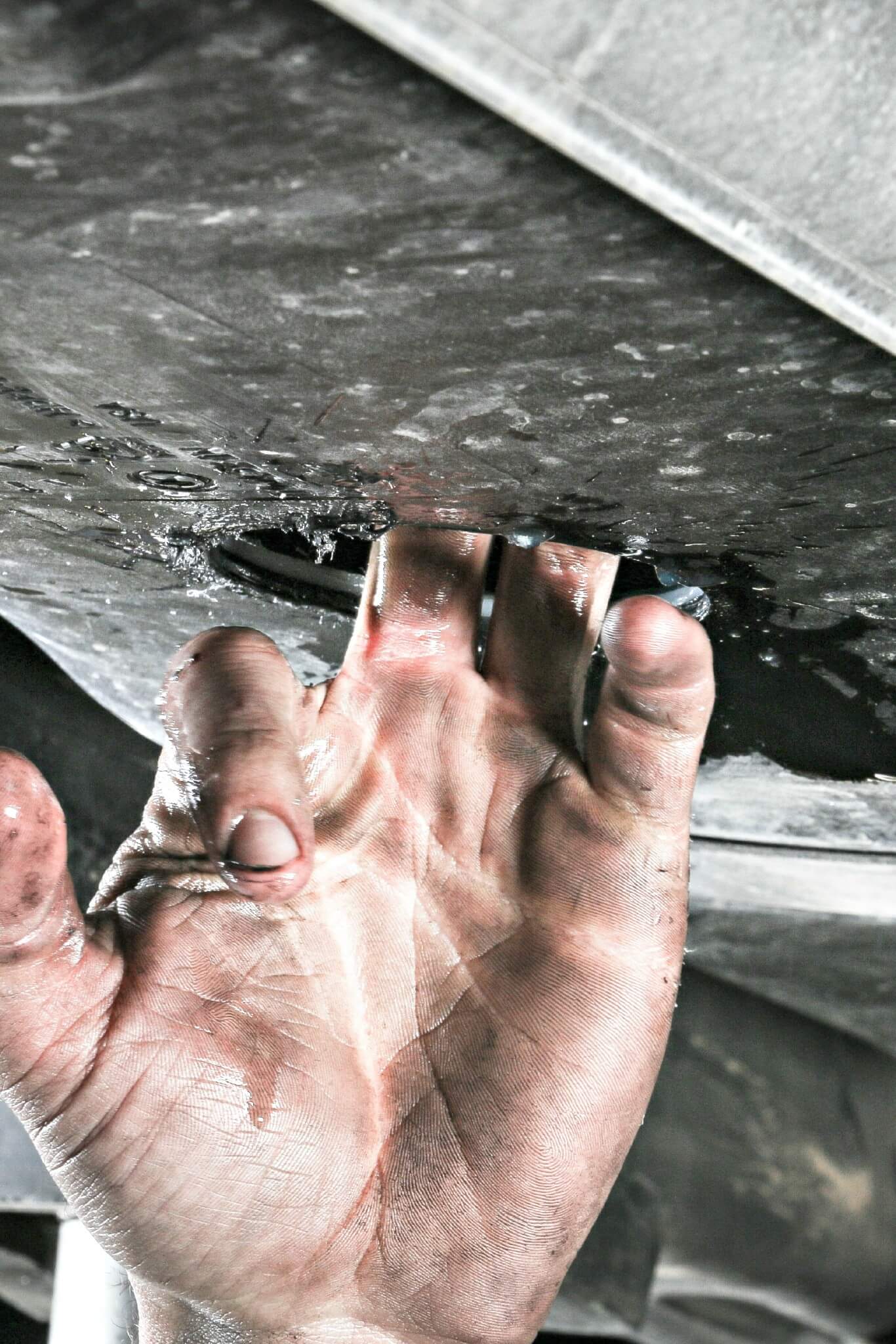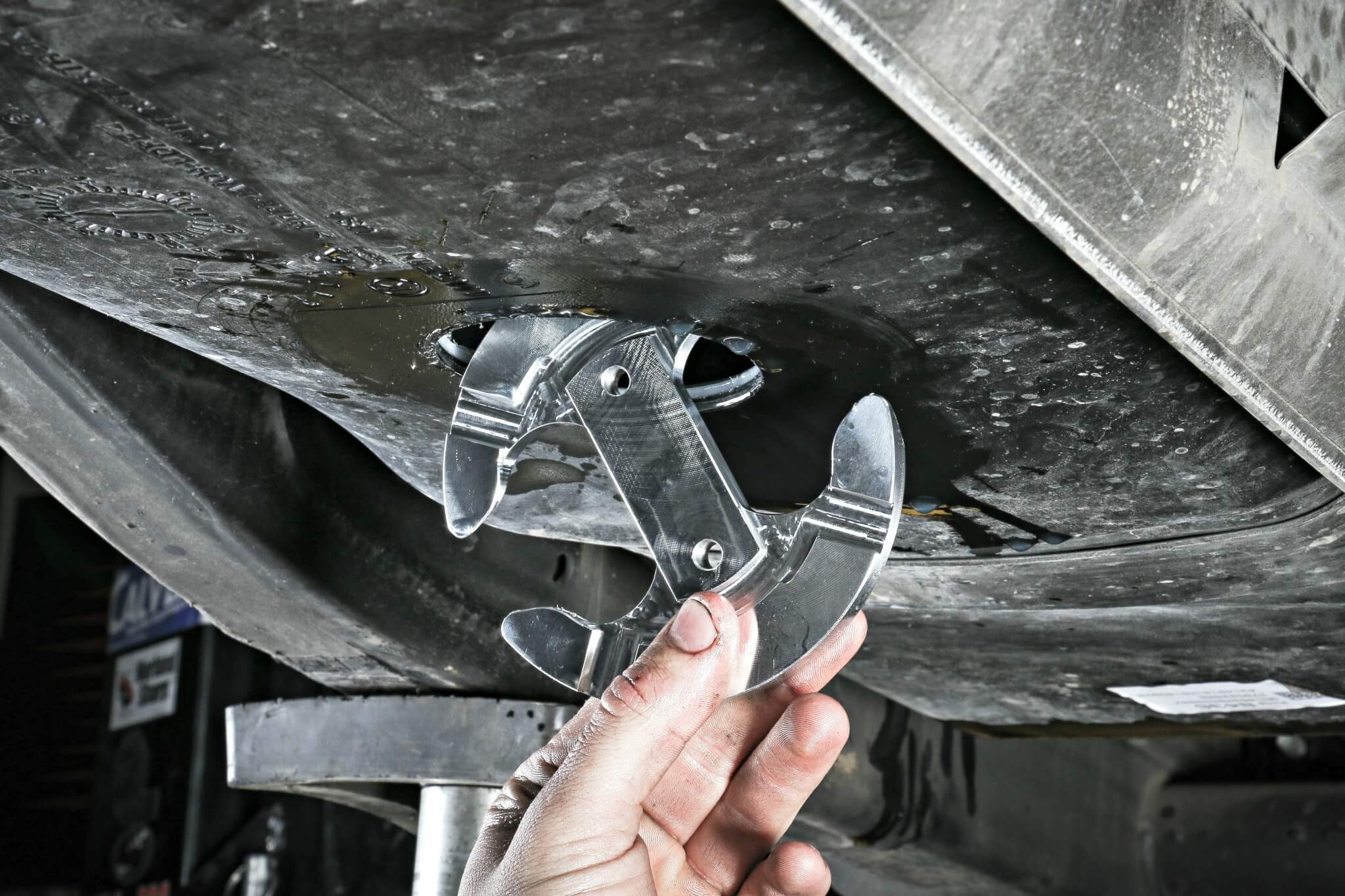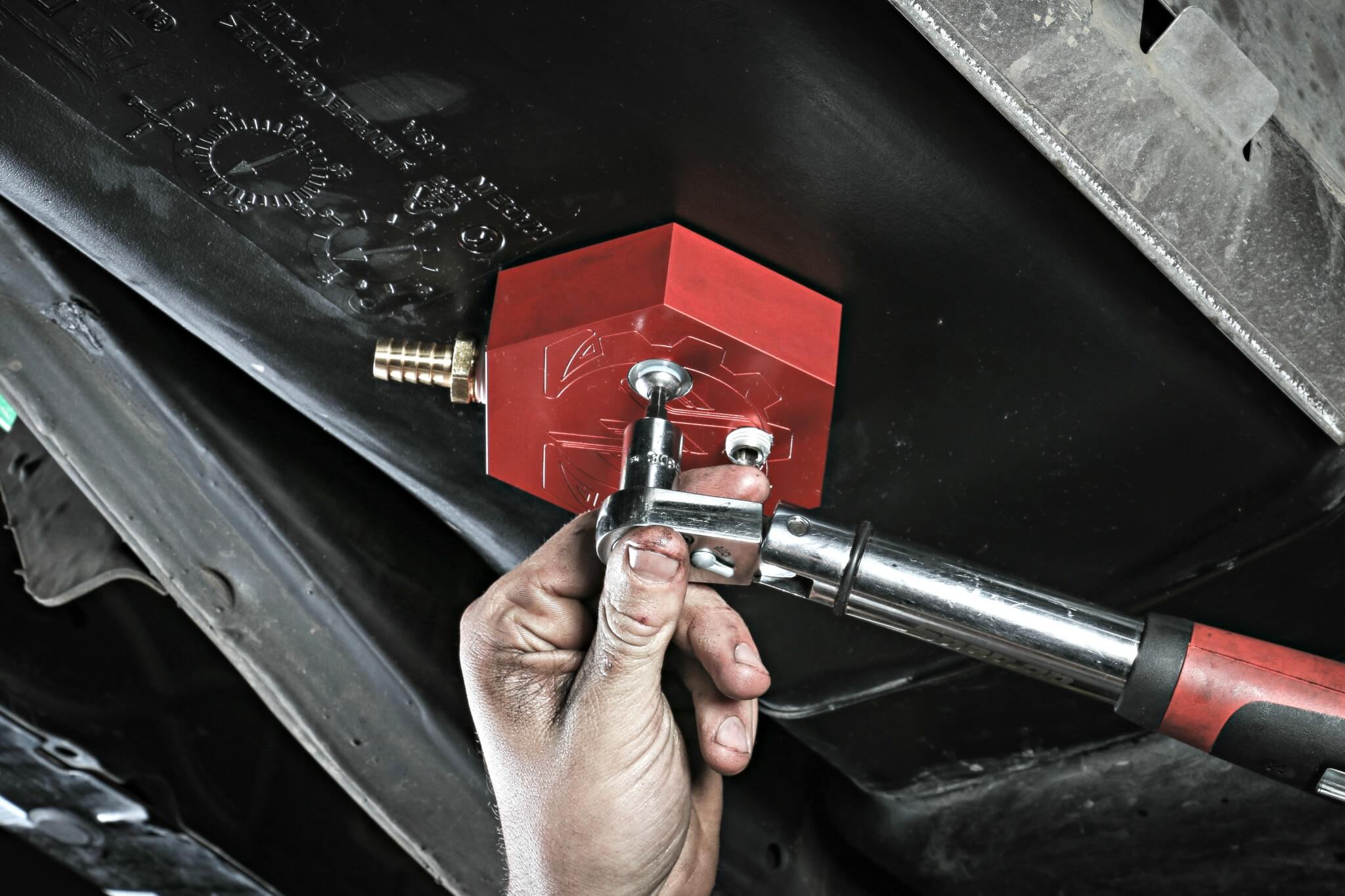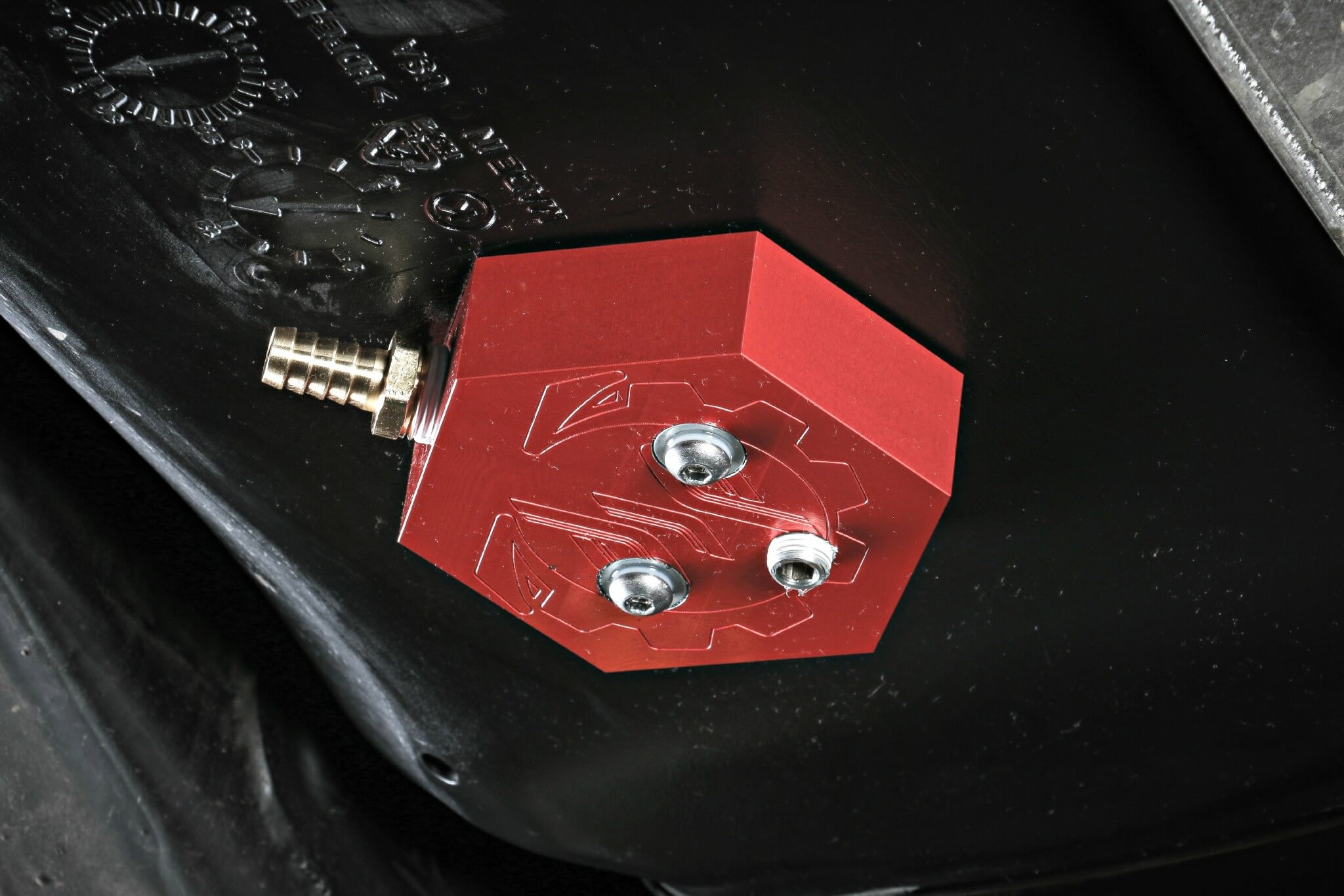 SOURCES:
Fuelab
217.324.3737
Deviant Race Parts (DRP)
208.292.4401