Installing a South Bend Dual Disc Clutch in a 2006 Dodge Work Truck
Many diesel owners like to shift their own gears, especially those that depend on their trucks for hauling heavy loads. One such person is Roy Dorn: he's a general contractor from Sale Creek, Tennessee, and he relies on his 2006 Dodge 3500 4WD truck to transport tools and materials to the homes he builds and remodels in southeastern Tennessee. With the loads he tackles on a regular basis, the factory single disc clutch, dual mass flywheel and basic hydraulics were definitely the weak link in his otherwise strong, 205,000-mile Dodge.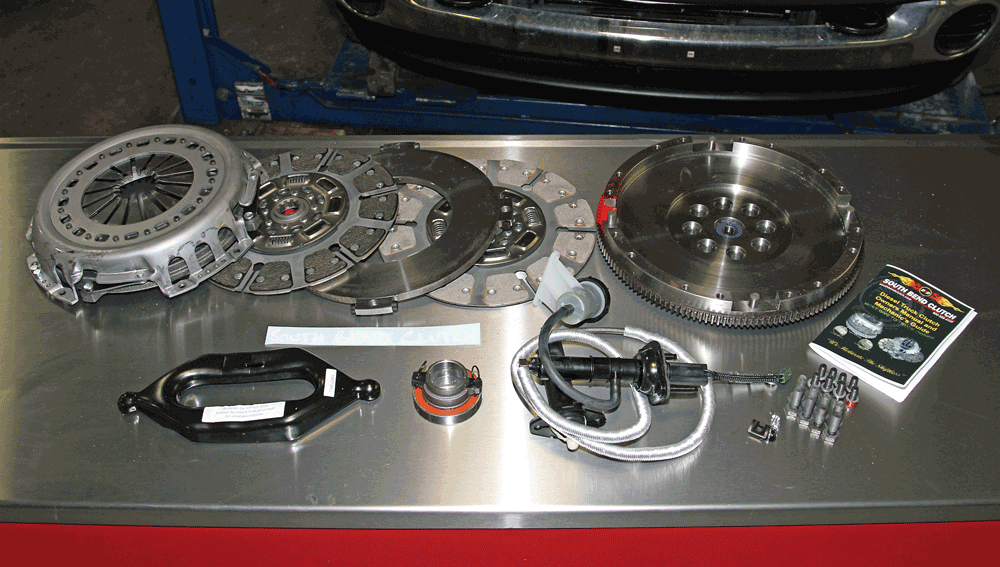 Since upgrading to EFILive, tuning and improving the airflow with an AEM intake system (see the June 2015 issue of Diesel World for the details), Dorn knew that he would be pushing the limits of the factory clutch. Rather than waiting for the clutch to burn up, he wanted to be pro-active and replace it with an upgraded clutch that would easily handle any loads. So he contacted the experts at Beans Diesel Performance, who suggested replacing the factory setup with a South Bend Clutch SDD3250-GK Street Series dual disc clutch kit, capable of handling between 550-650 horsepower and up to 1,400 lbs-ft of torque. The kit comes with a new single mass flywheel, dual-friction clutch discs, 3,250-pound diaphragm style pressure plate, clutch fork, throw out bearing, installation hardware and upgraded hydraulics.
INSTALLATION
We took Dorn's truck up to Bean's Diesel Performance in Woodbury, Tennessee, to install the South Bend clutch kit. BDP technician Marty Meraz handled the installation in about eight-and-a-half hours. An experienced DIYer—with the proper tools and equipment—could complete the clutch upgrade in a full day,
either in a garage or on a flat driveway, but working on the ground will make the job a lot more difficult. Fortunately, the team at Bean's has multiple truck lifts. DW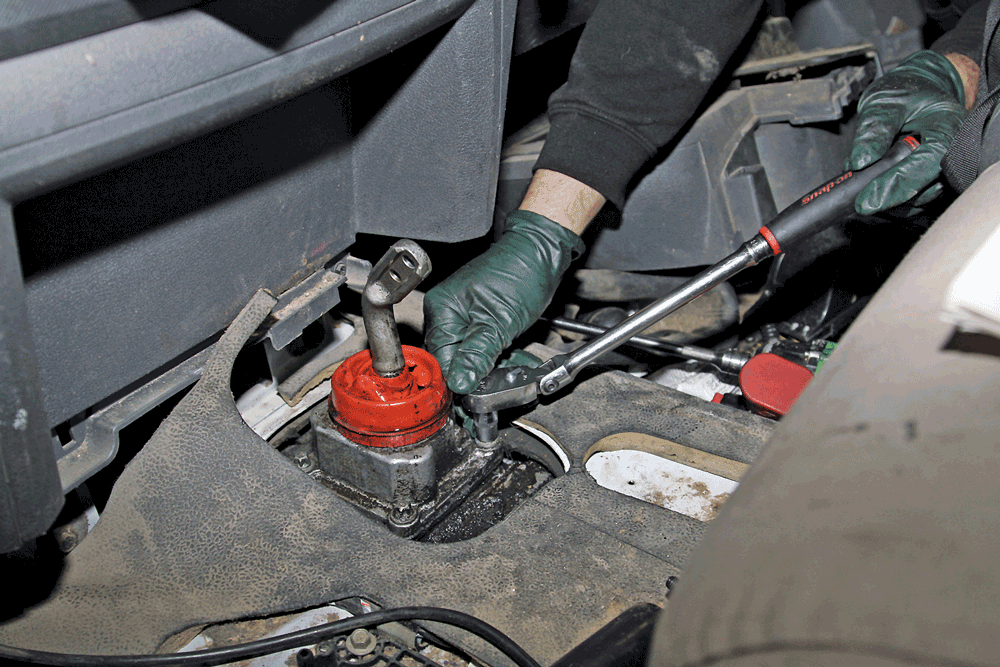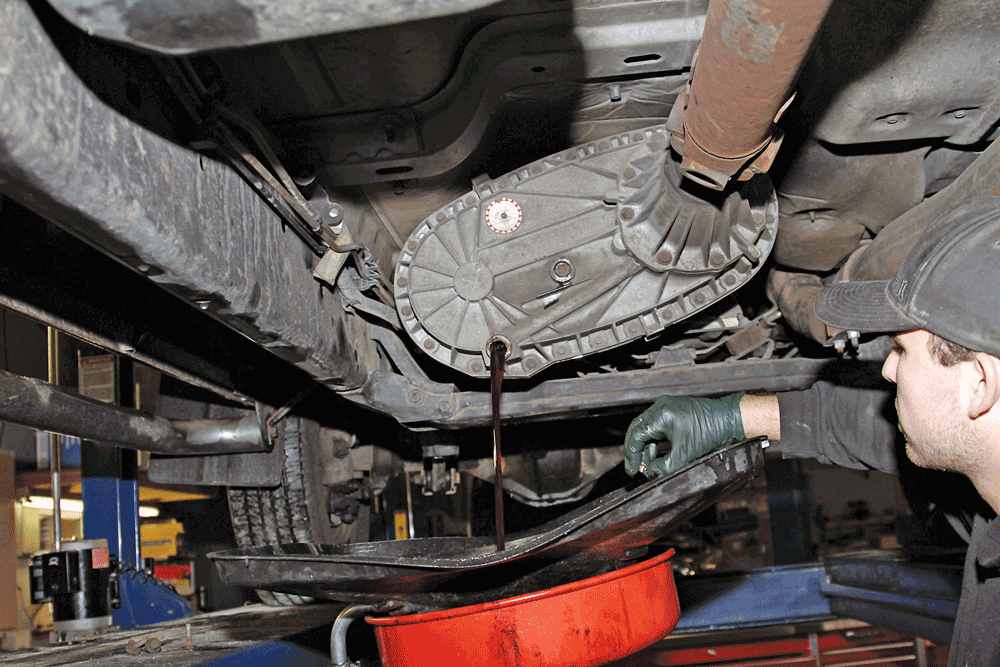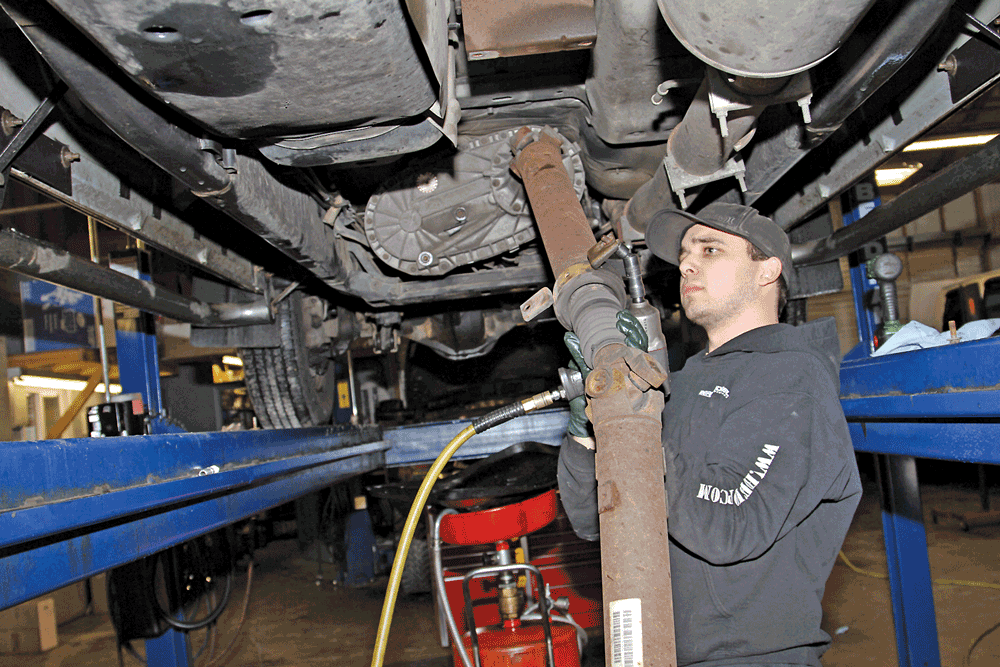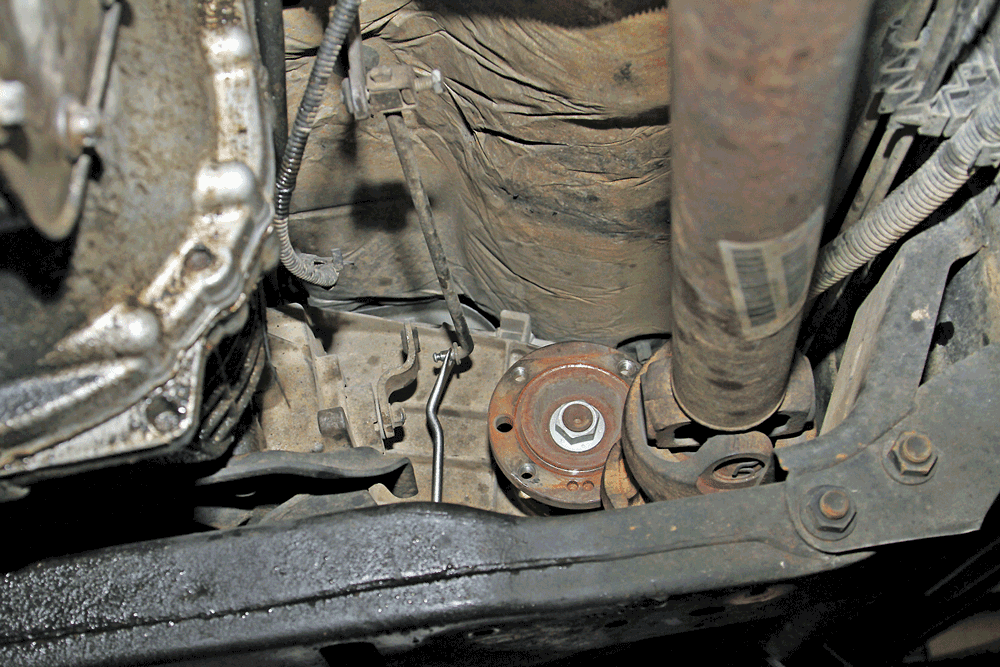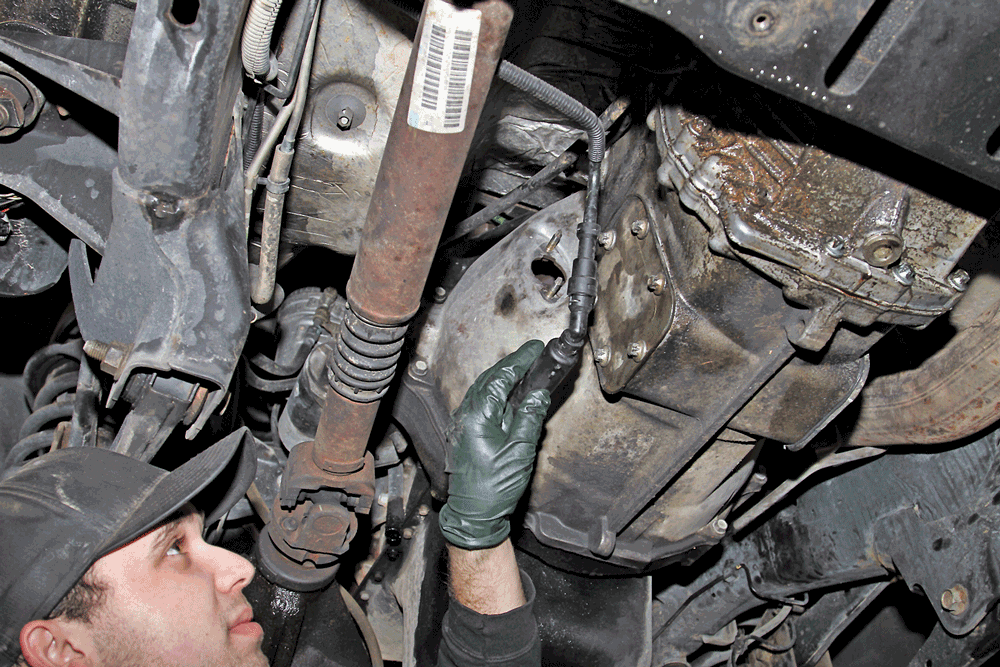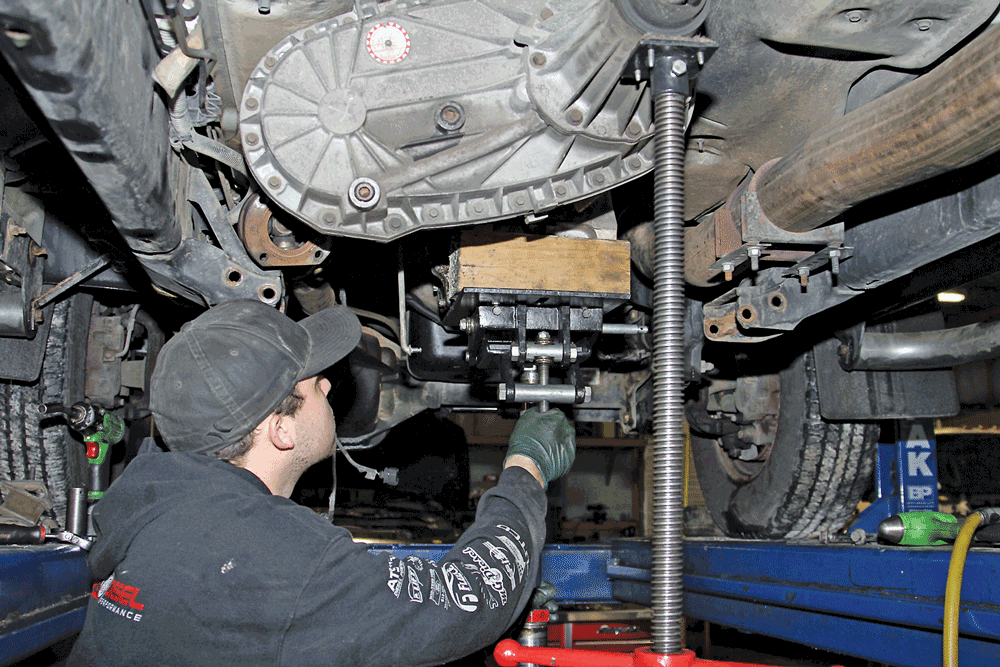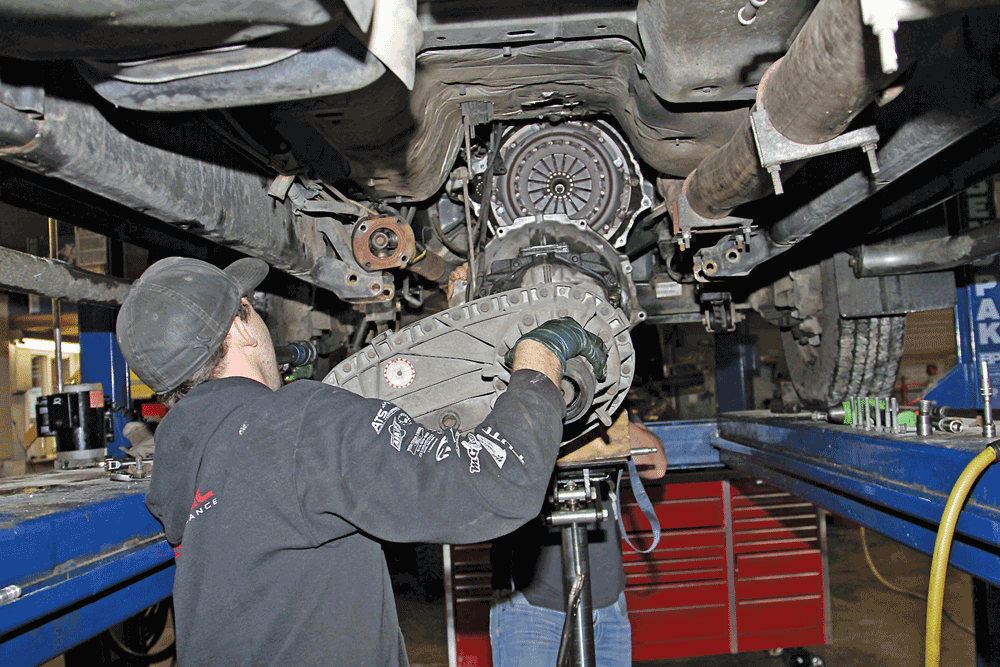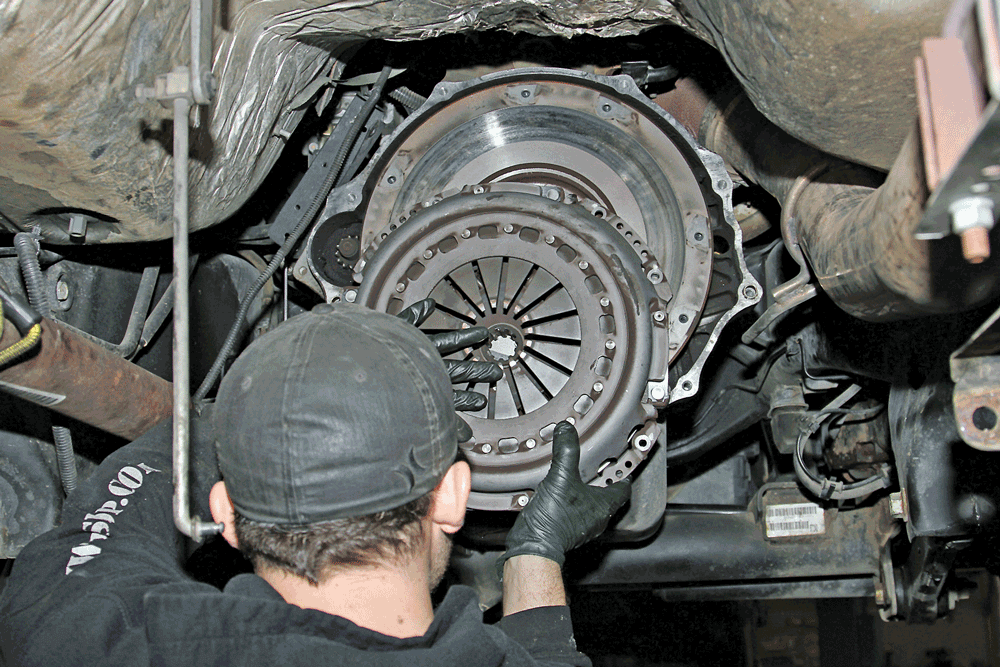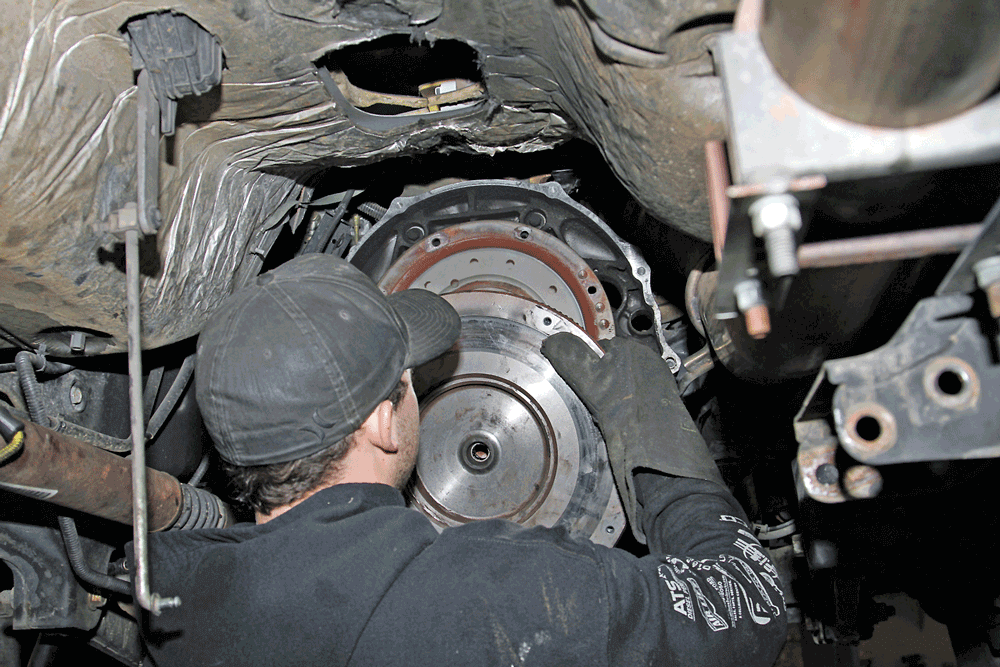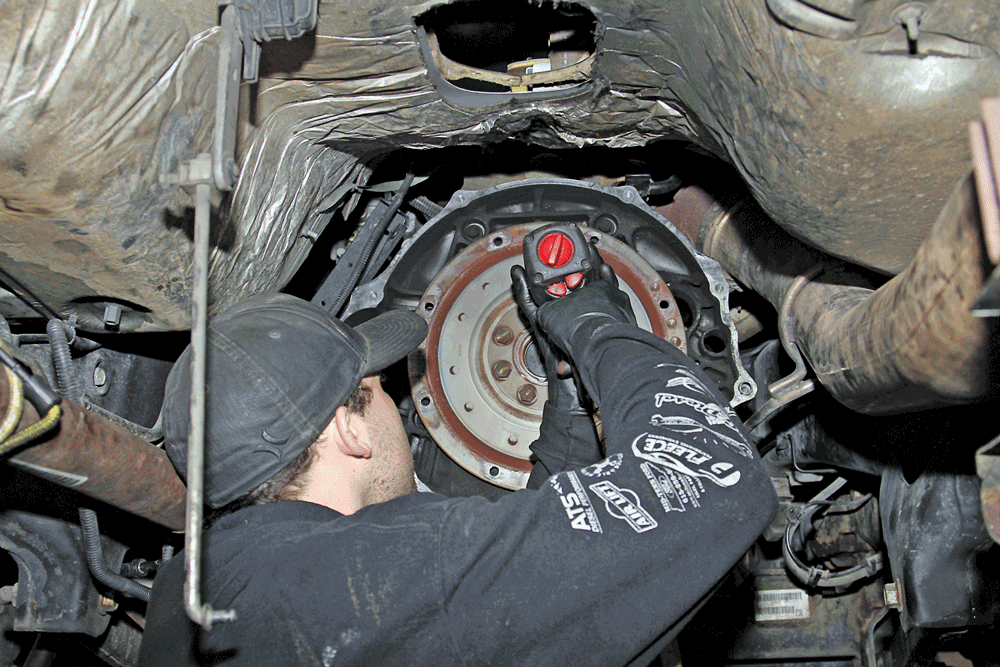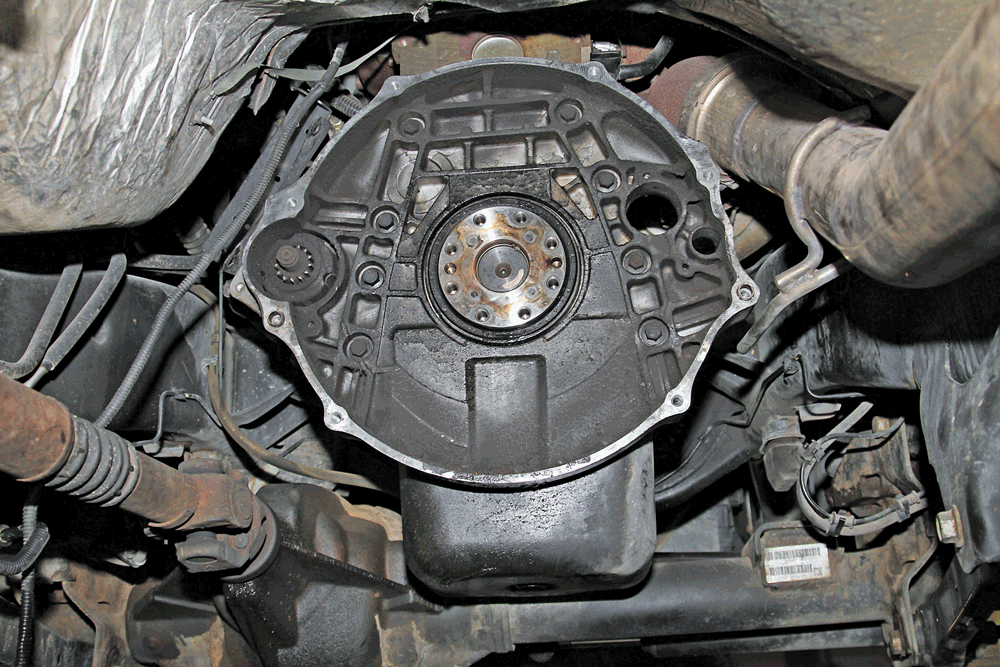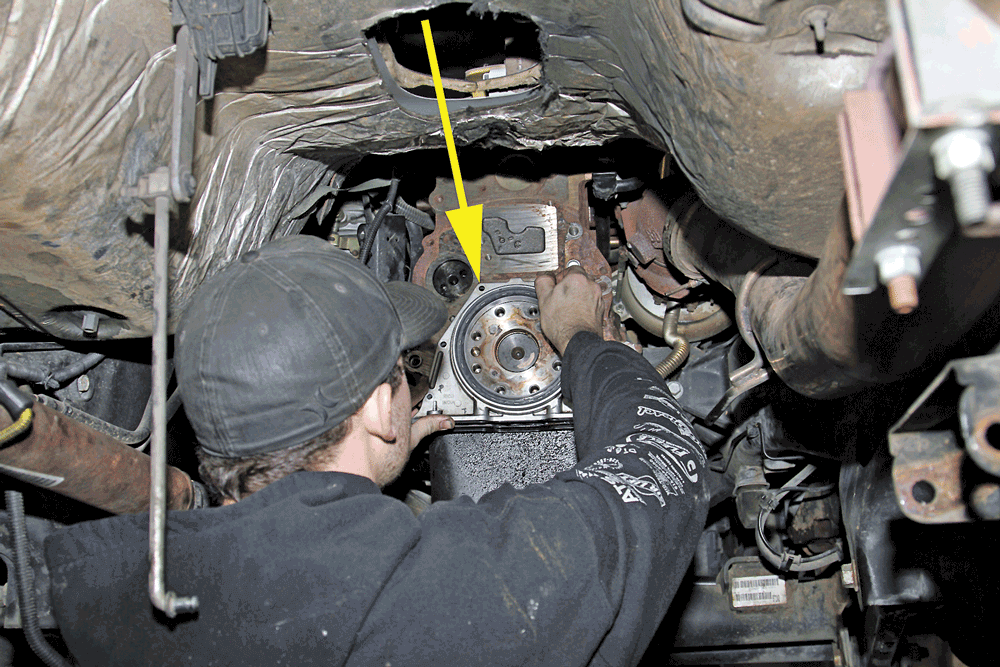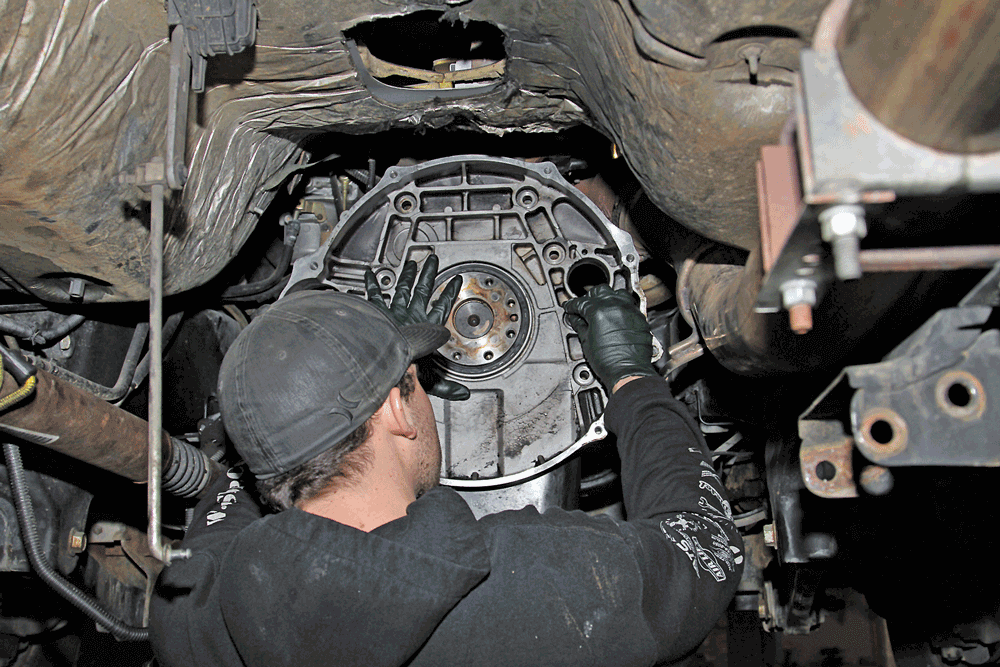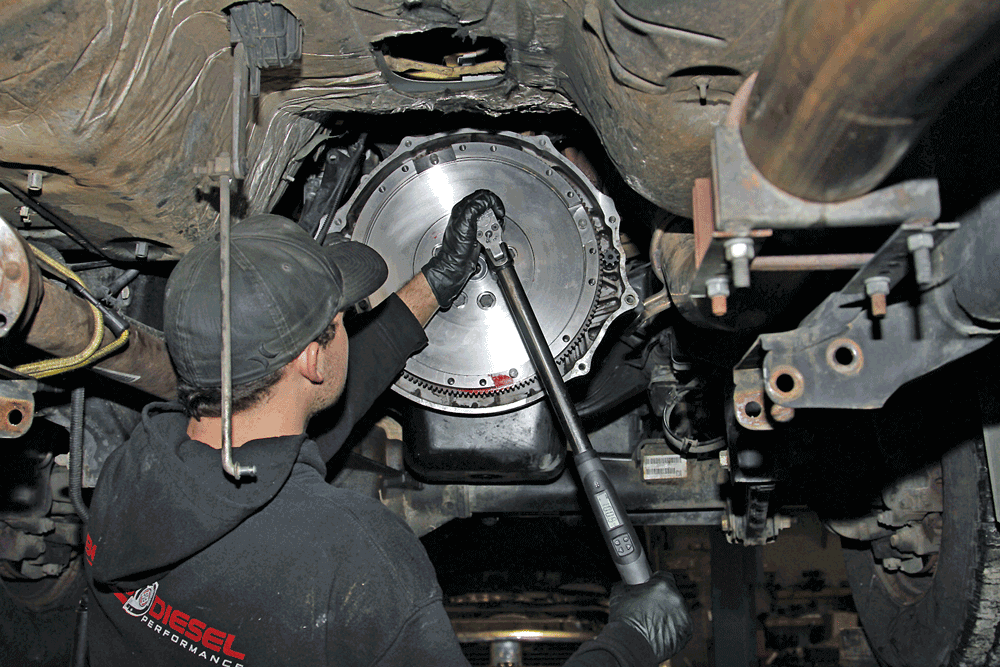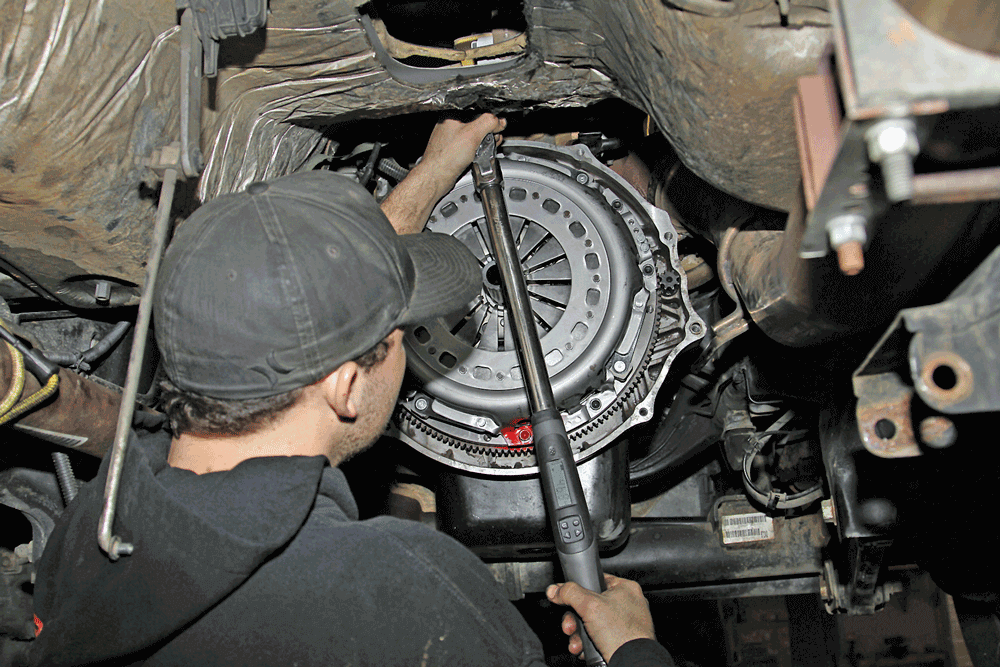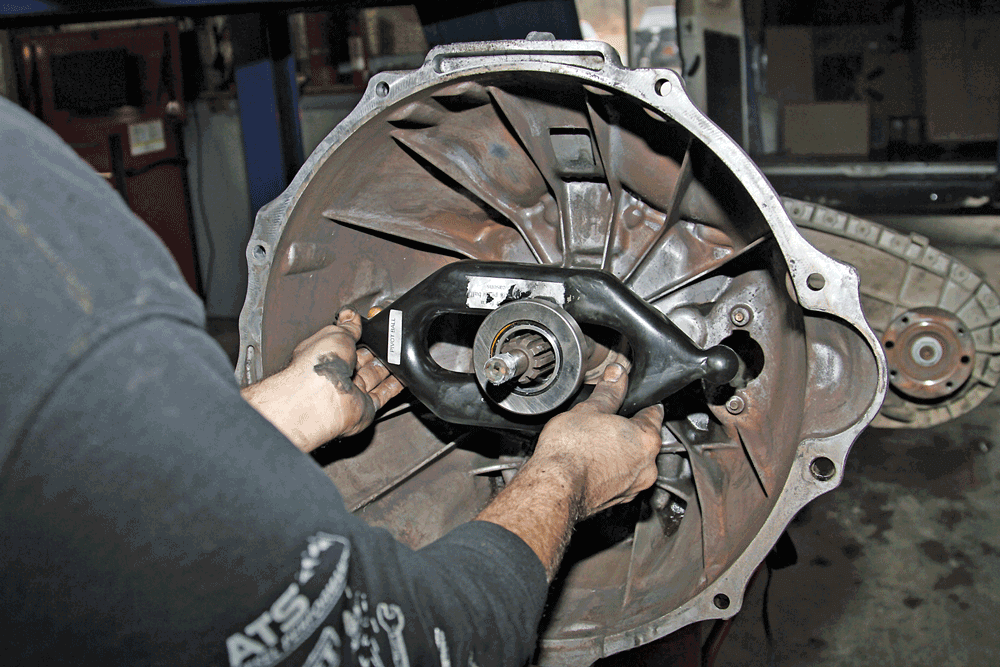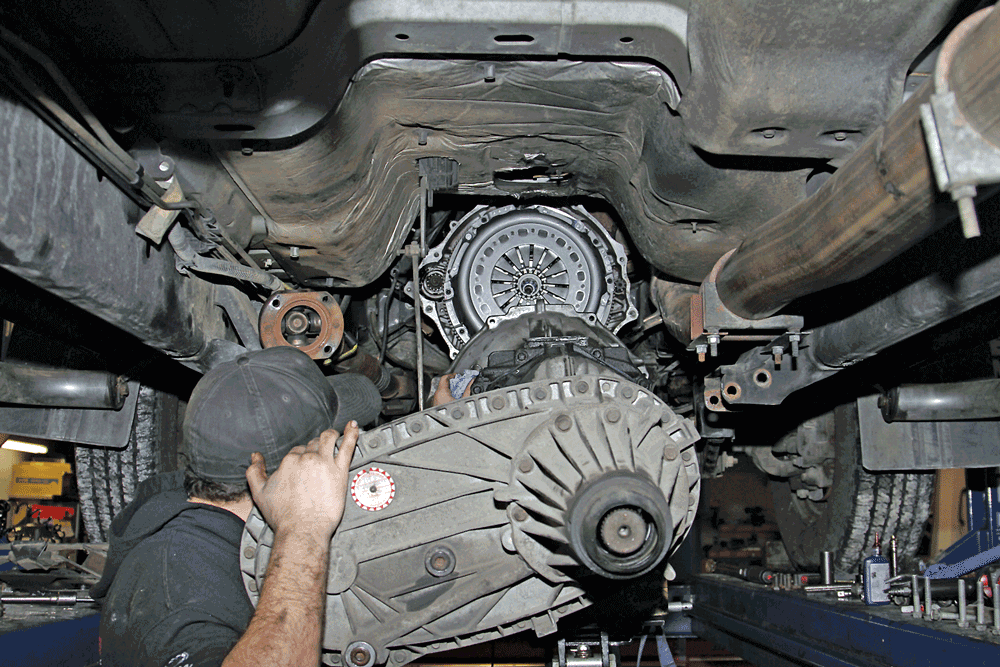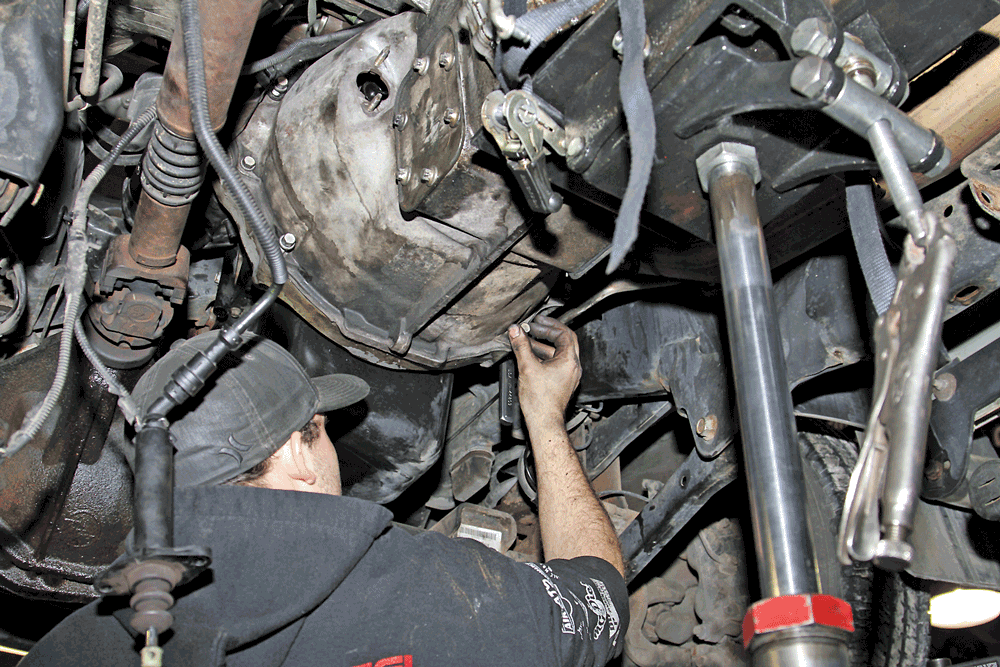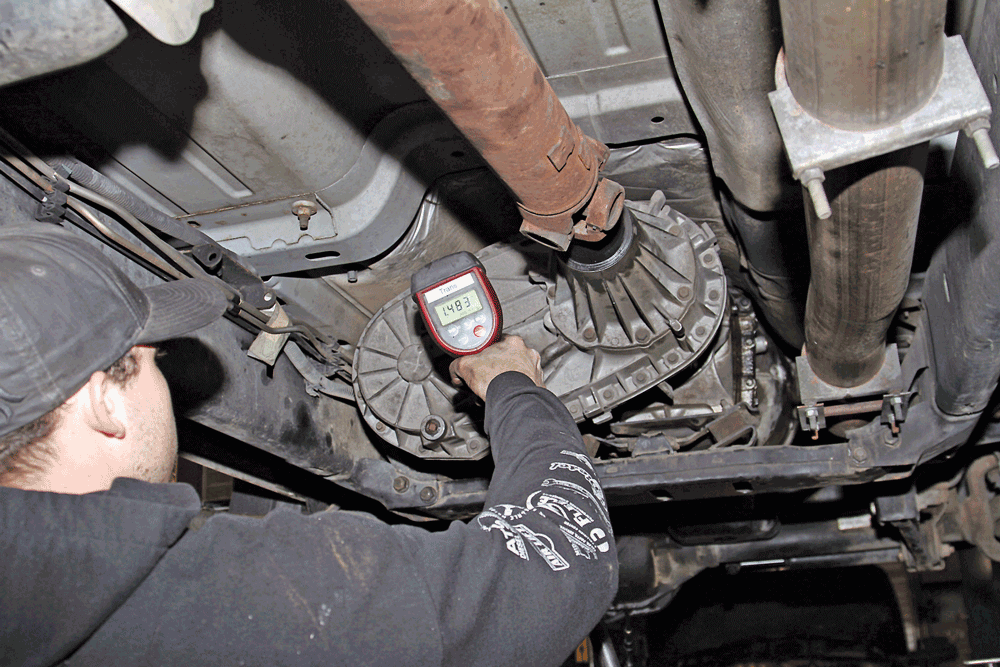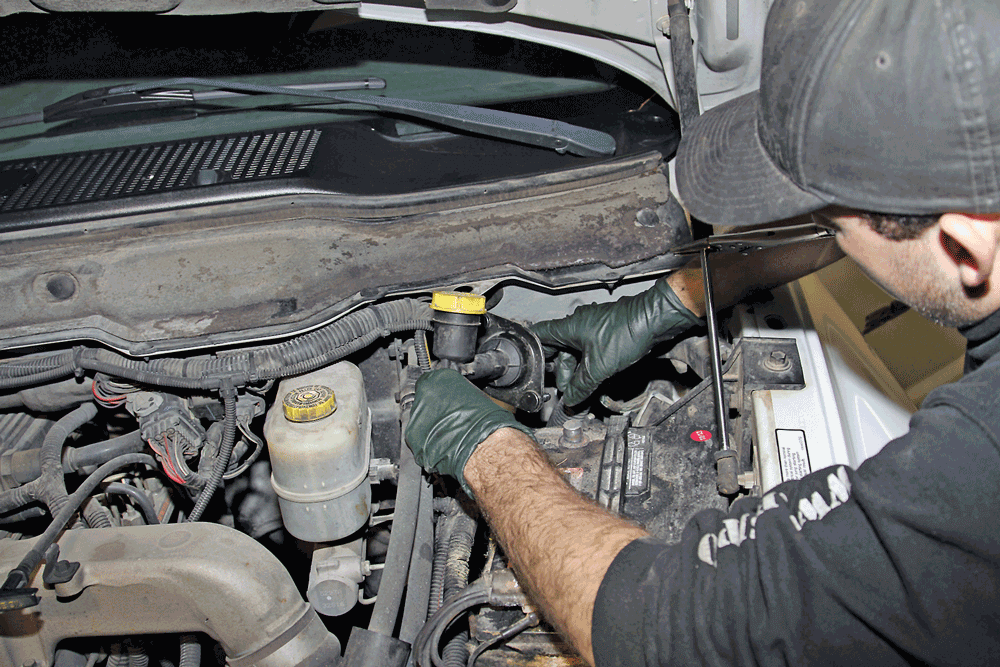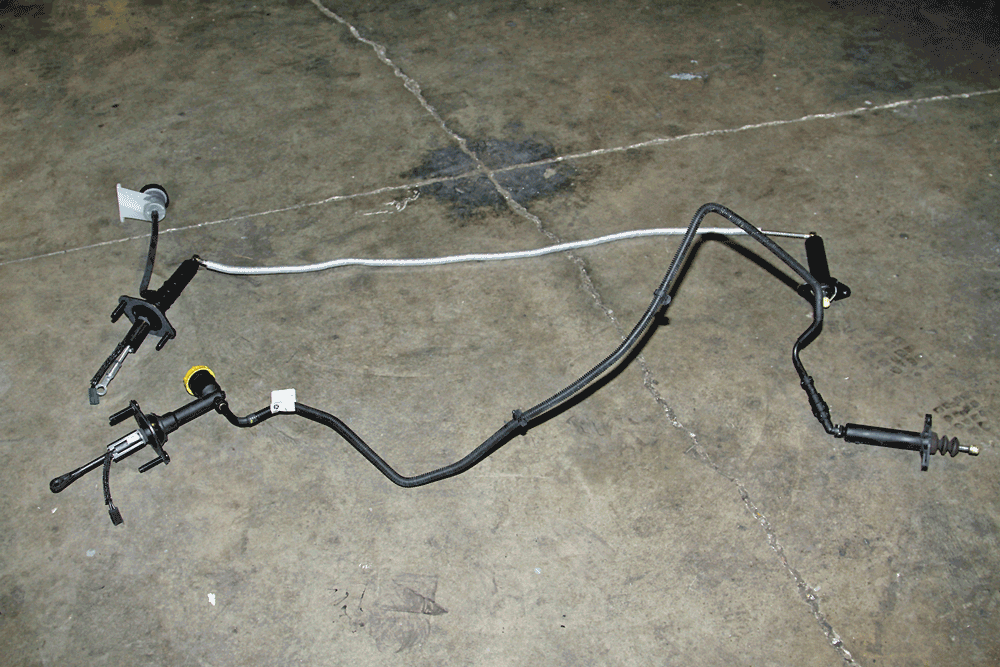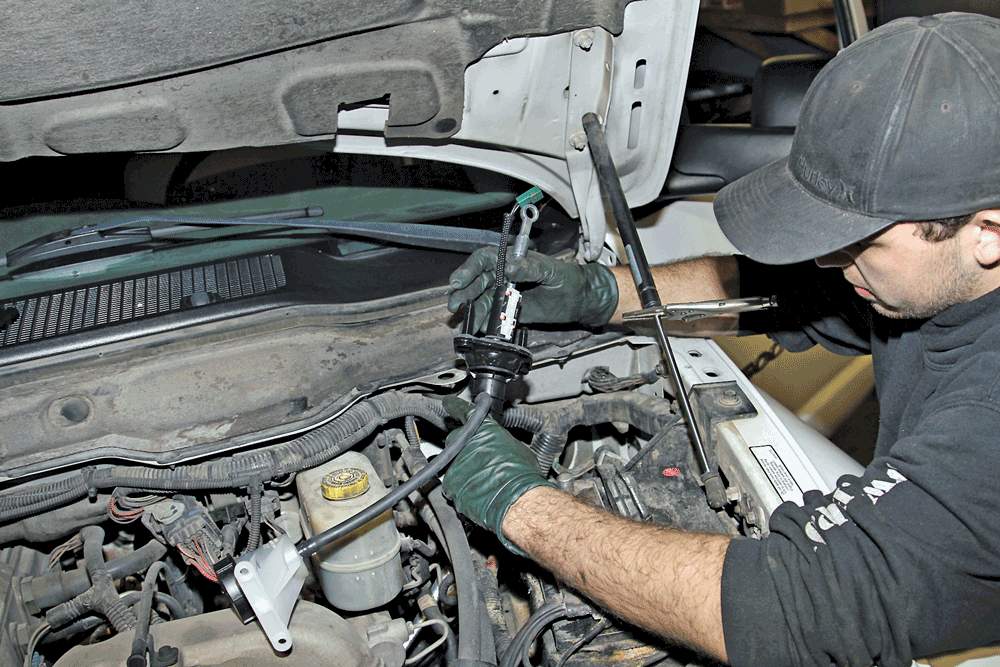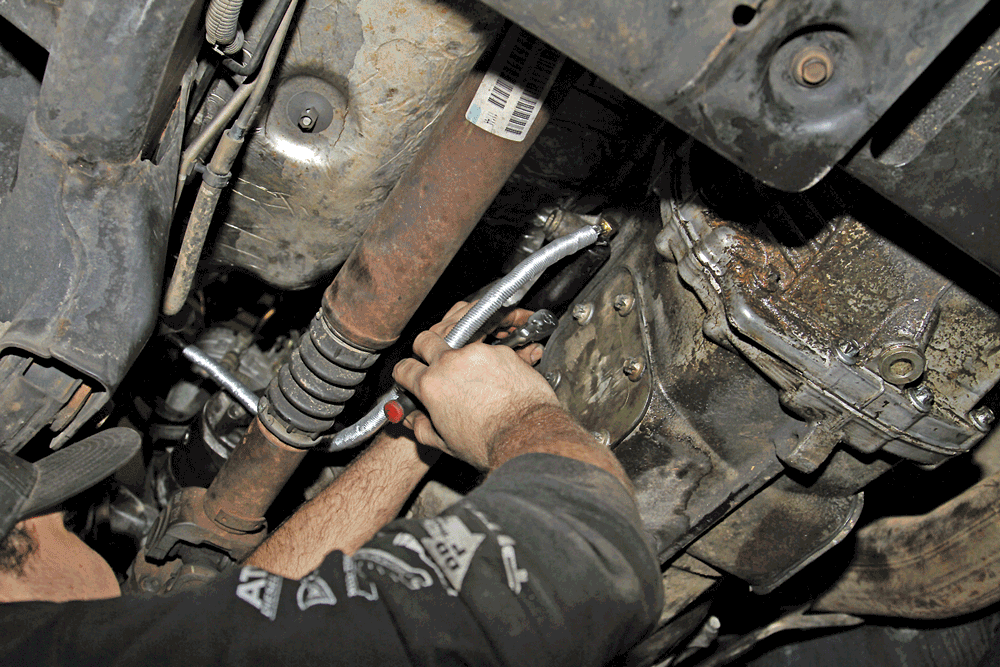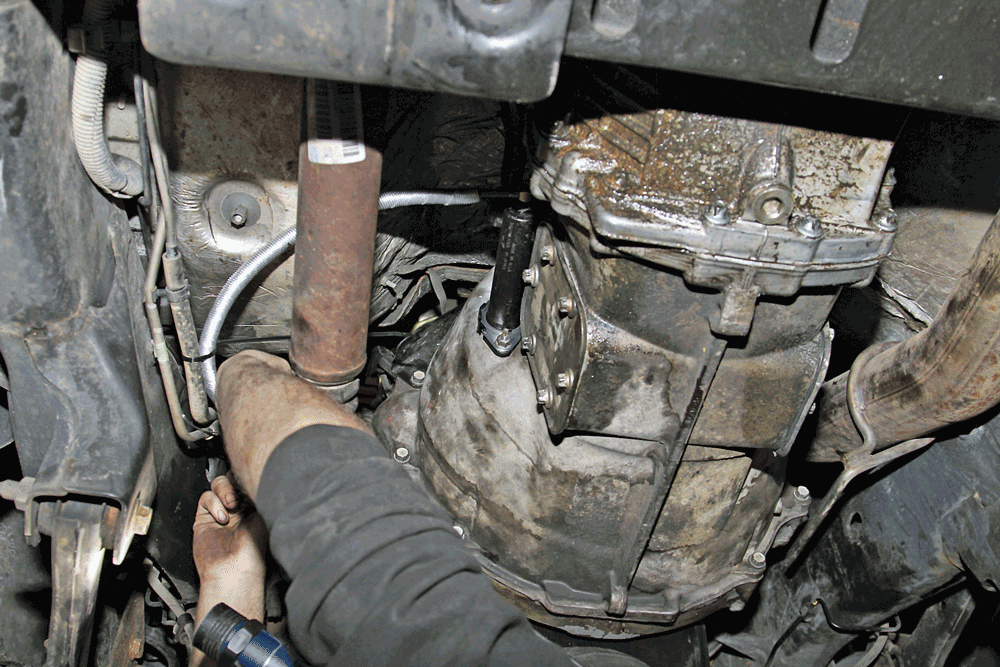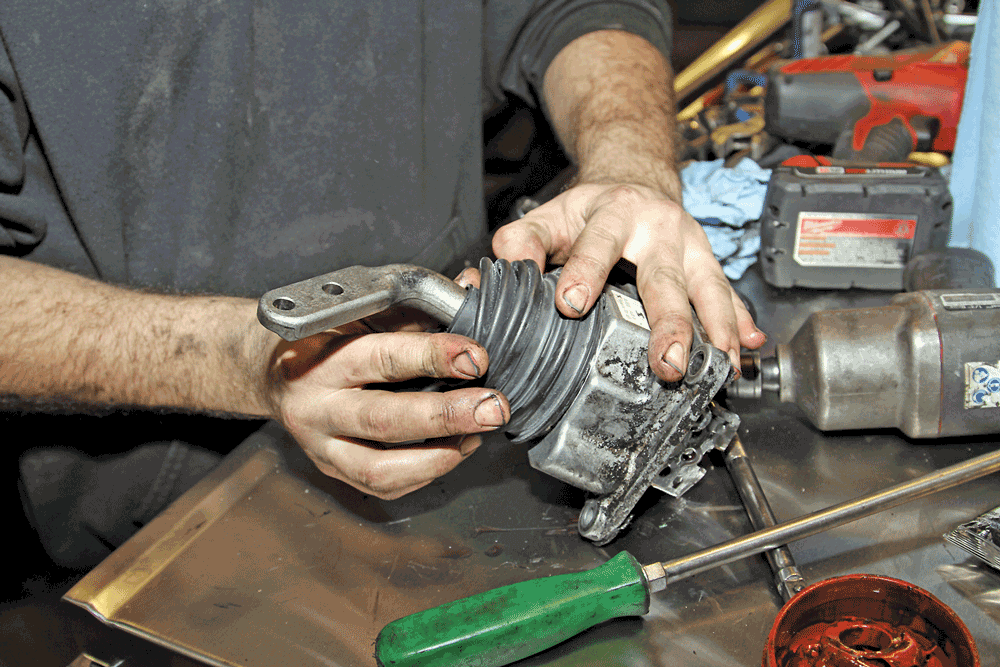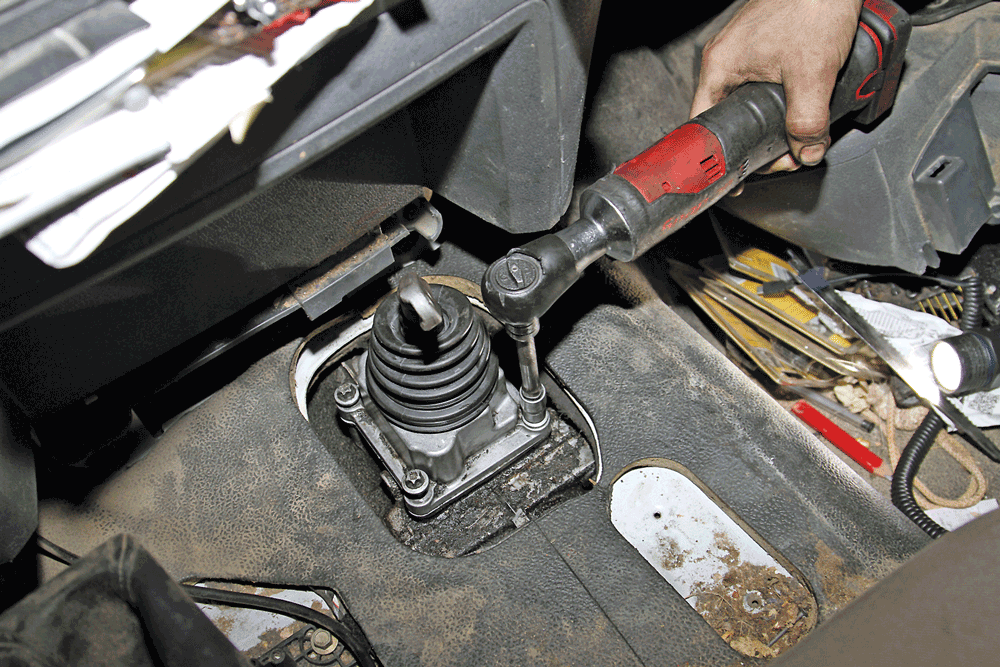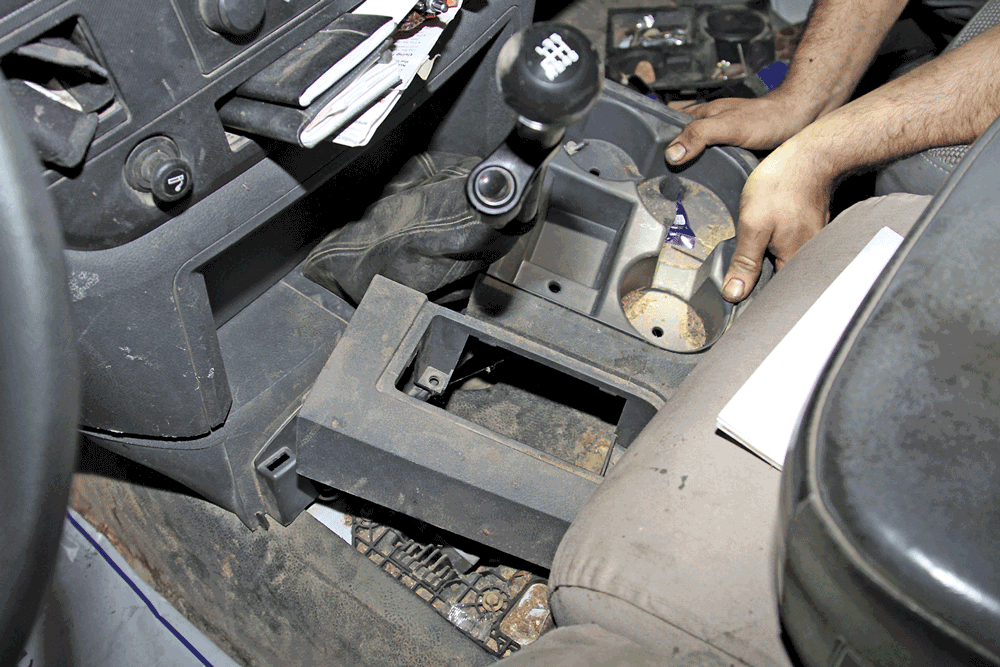 Most people would expect that the heavy pressure plate and dual disc clutch capable of handling up to 650 horsepower and 1,400 lbs-ft of torque would be a pain in the leg to drive. That's not the case with the SDD3250 Street Series clutch from South Bend Clutch. Thanks to the improved hydraulics, it offers nearly the same feel as the factory clutch, but with much better holding power. While it's not recommended for competitive use, it's a great clutch for manual transmission owners with performance upgrades that are making more power, as well as those who like to use the full capability of their trucks and tow heavy loads on a regular basis. If your G56 still sports the factory clutch, you owe it to your truck to check out the offerings from South Bend Clutch.
SOURCES
Beans Diesel
Performance
615.563.7800
www.bdpshop.com
Schaeffer's
Specialized Lubricants
800.325.9962
www.schaefferoil.com
South Bend Clutch
800.988.4345
www.southbendclutch.com