In the world of professional athleticism, it always pays to be bigger, stronger, and downright better than the competition. For Mario Williams, Defensive End for the Miami Dolphins, his line of work requires the latter is always the case on any given Sunday—but we have a feeling his on-field frame of mind carries over to the types of vehicles he drives. While Mario is fairly well known for his exotic sports car collection, most don't know that he has an affinity for lifted, powerful trucks, hence the towering 700hp behemoth you see here.
"700hp Behemoth"
Back in February, and after getting the urge to inject a little more "go" into his Cummins-powered '13 Ram, it was dropped off at Fleece Performance Engineering for a full-on power makeover. While under Fleece's care, the truck's horsepower doubled and its factory shortcomings were addressed. Now, the massive Mega Cab sports more than just an aggressive look. Its bark matches its bite.
Prepping The Top End
Starting with the 6.7L Cummins, and because a compound turbo arrangement and higher rpm would soon be in store, Fleece scrapped the factory valve springs in favor of Hamilton Cams' 103-pound units. The stock push tubes were also pulled and replaced with a set of Hamilton's Stage 1, two-piece units. To rule out any head gasket issues, ARP Custom Age 625+ head studs keep the head anchored to the block.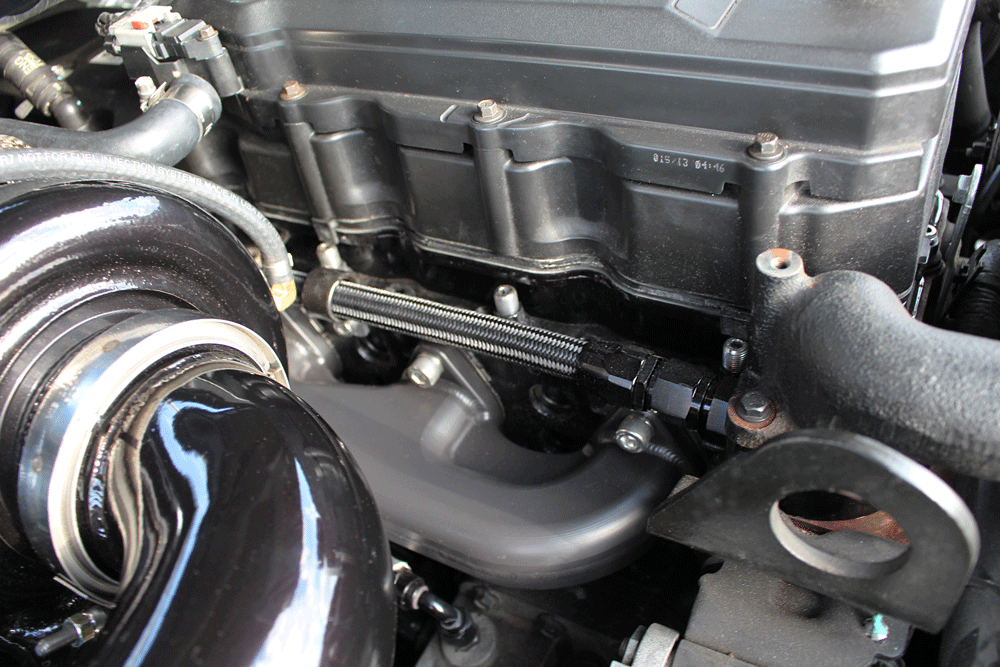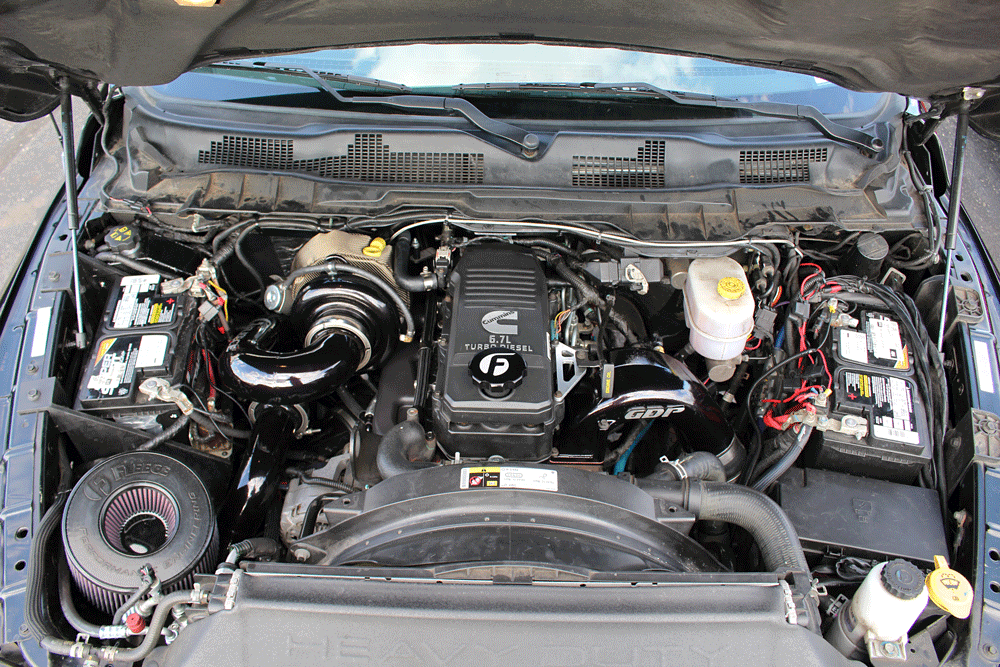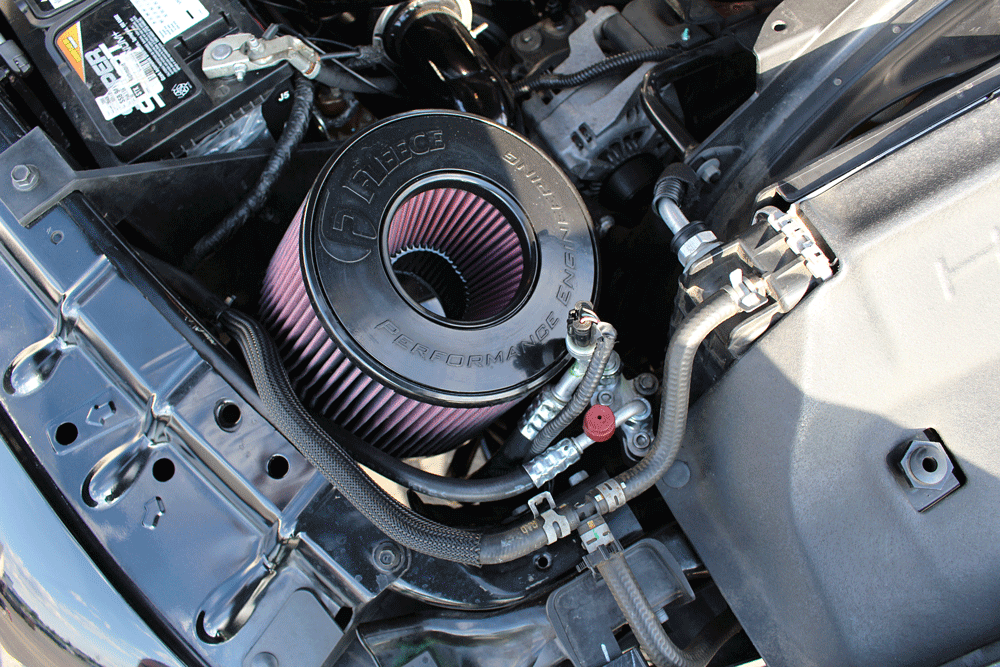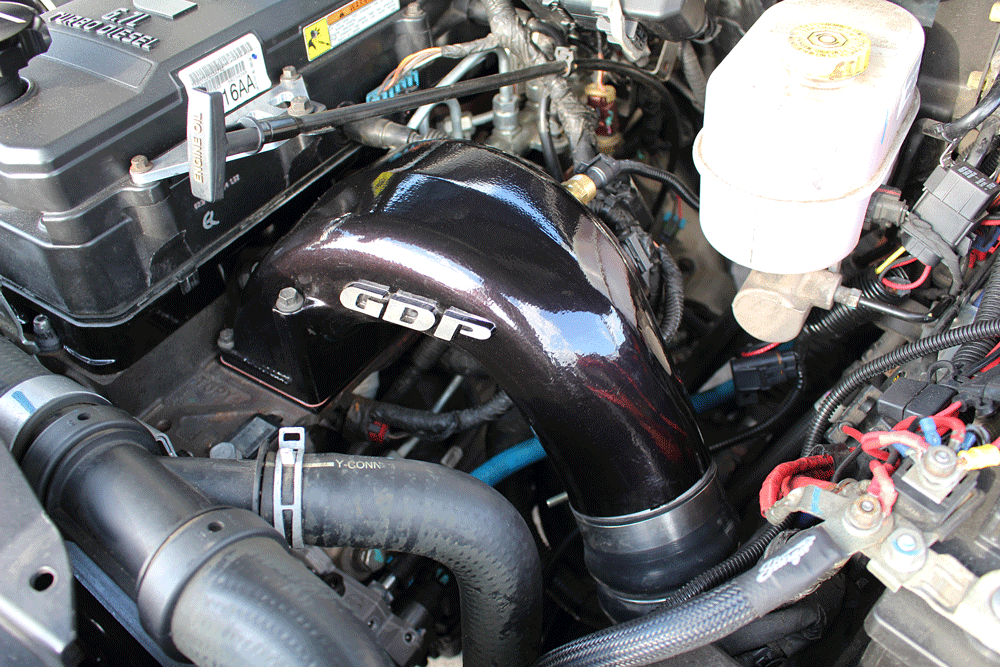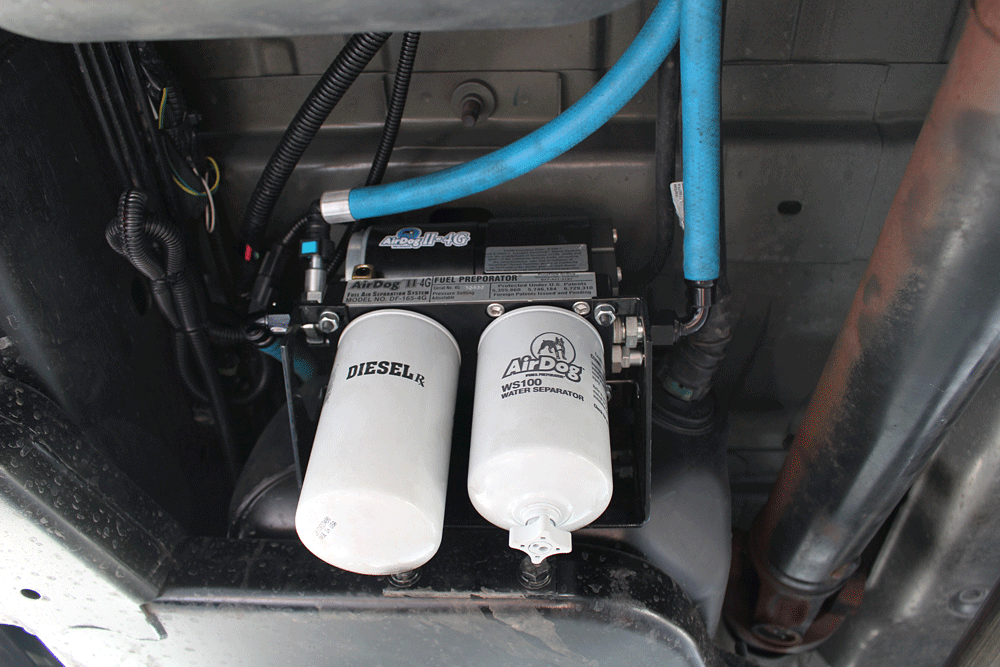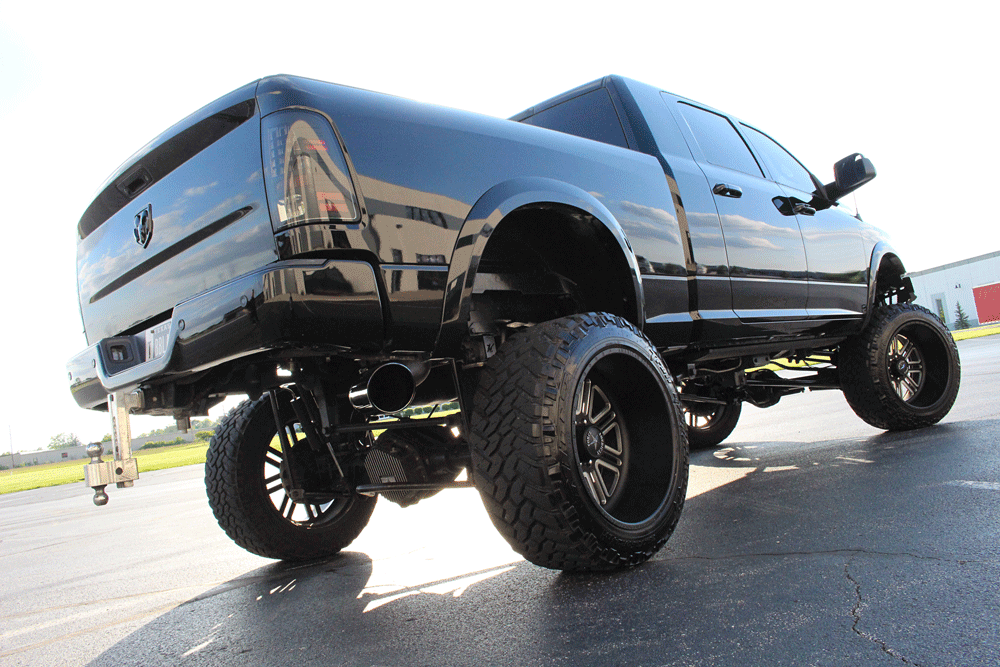 Fuel for The Fire
Stepping up the common-rail side of fuel delivery entailed the use of Fleece Performance 200hp injector nozzles and one of the company's PowerFlo 750 CP3's. Thanks to EFI Live tuning, the large injectors can be dialed back enough to where the PowerFlo 750 (a 10mm stroker pump) can keep up. Should Mario ever want to push the horsepower envelope considerably further, an injector upgrade won't be necessary. A 165-gph AirDog II lift pump system keeps a steady supply of diesel on tap for the CP3 to use.
Two's Company
For optimum streetability and great all-around performance, a Fleece Performance Cummins compound kit graces the engine bay. The complete, turnkey turbo system included an S362 FMW BorgWarner charger serving as the high-pressure (manifold) unit, with one of the company's BorgWarner based S475's acting as the low-pressure (atmosphere) turbo. A Steed Speed manifold improves exhaust flow, while a Glacier Diesel Power Mega-Flo intake elbow combines with a Fleece billet intake plenum to aid airflow into the head.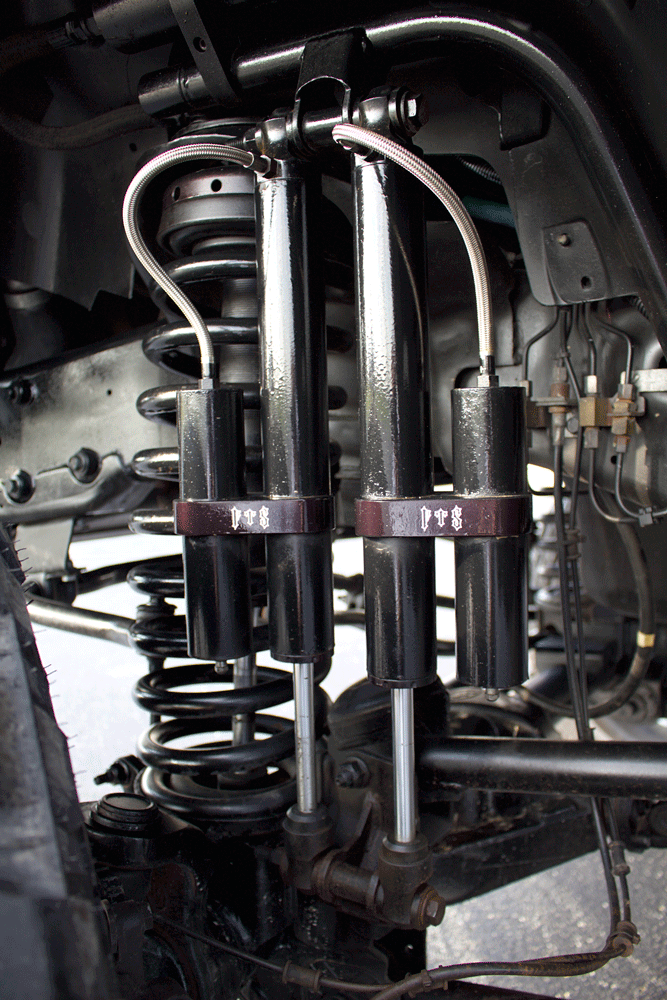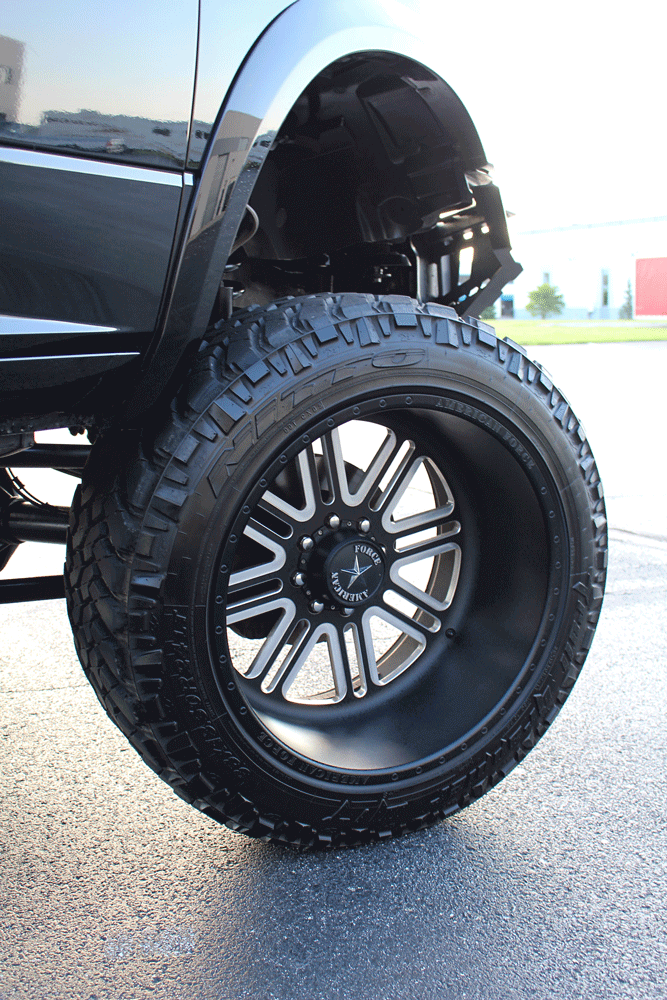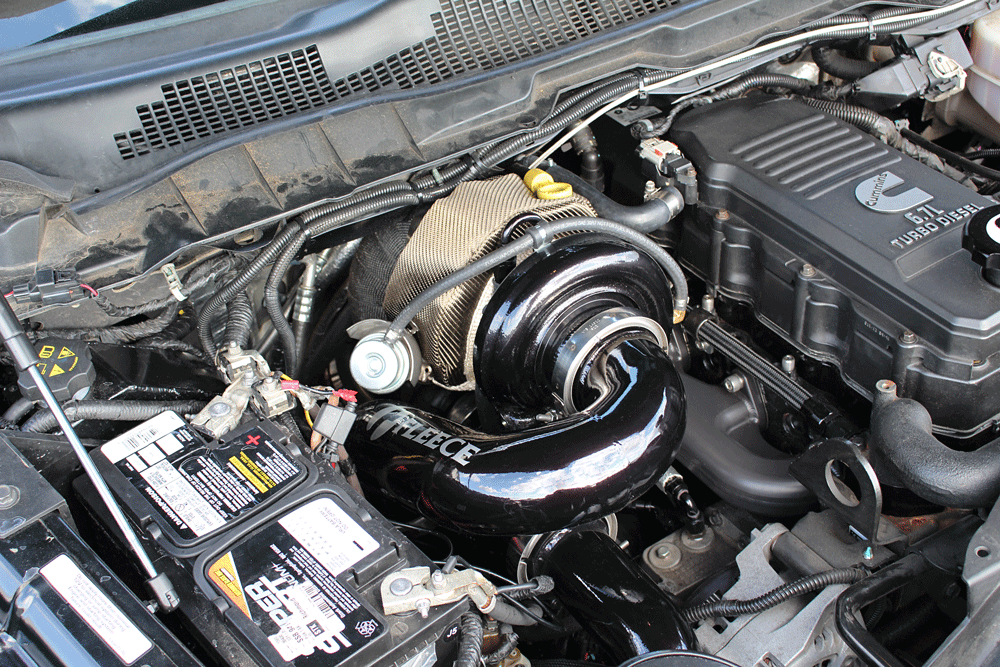 M3GA-Sized 68RFE
Extreme torque, bigger wheels and tires, and the sheer weight of a lifted truck is a recipe for wreaking havoc on the 68RFE transmission. So in order for the six-speed auto to live, it had to be built up to withstand the 1,400 lb-ft of torque it would see. Turning to the experts at Sun Coast Converters, one of its M3GA competition 68RFE transmissions was chosen, and then bolted in place behind the Cummins. With a billet (M3GA) drum, billet Low/Reverse sprag, calibrated transmission pump, and vastly improved valve body, virtually all of the 68RFE's weaknesses are corrected. A triple disc torque converter with a billet stator handles torque transfer.
"1,400 lb-ft of torque"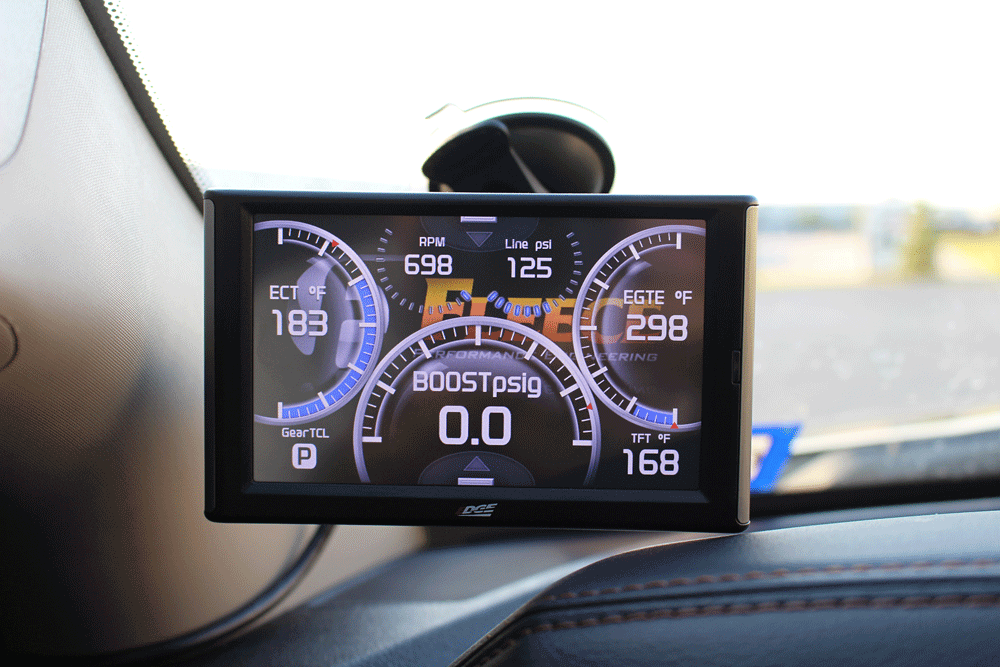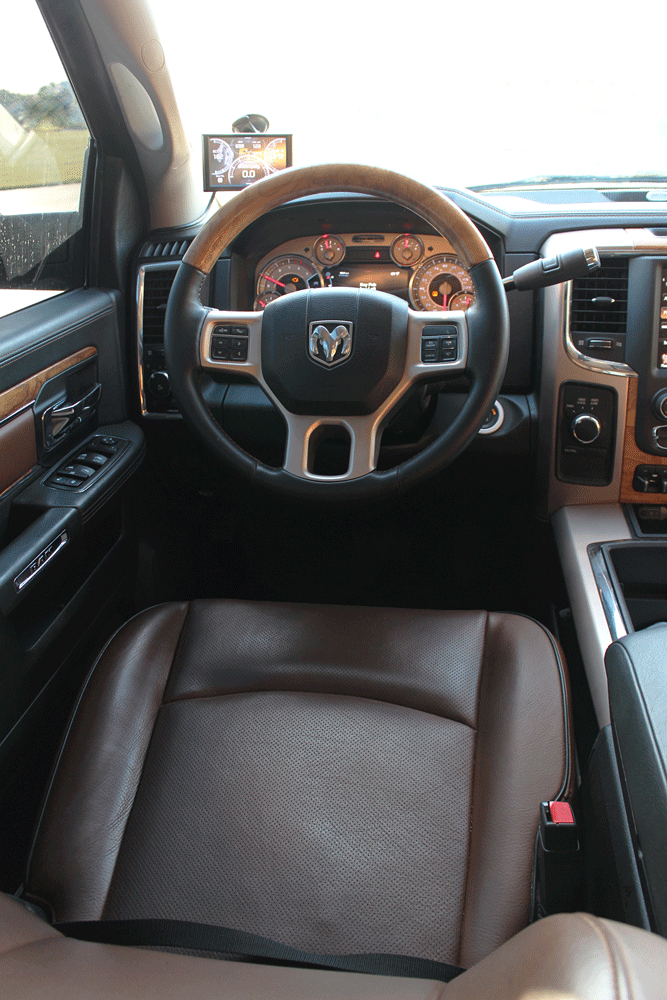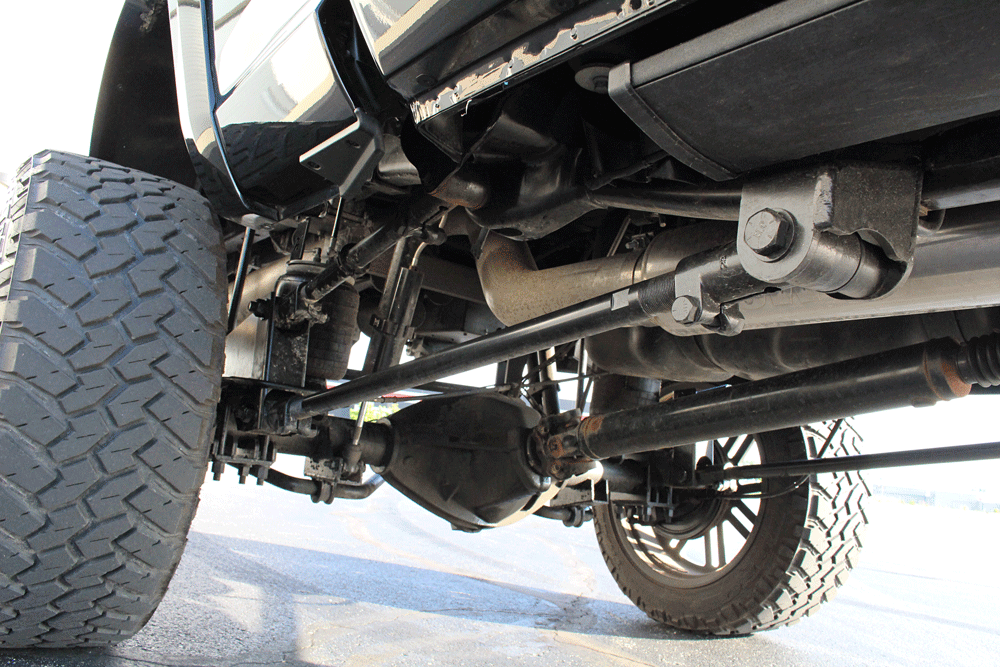 In a lot of ways, Mario's Ram makes perfect sense. It's big, bold, and fast—exactly what you would expect someone that hunts down quarterbacks for a living to drive. For us, it's nice to know that when he isn't grinding it out on the gridiron we might just find him behind the wheel of this beast—hunting down a sports car or two. DW
Specs
Year/Make/Model: 2013 Ram Mega Cab Laramie (Longhorn Edition)
Owner: Mario Williams
Hometown: Houston, Texas
Engine: 6.7L Cummins with ARP Custom Age 625+ head studs, Hamilton Cams Stage 1 push tubes, Hamilton Cams 103-pound valve springs
Fuel: Fleece Performance PowerFlo 750 CP3 and 200hp injector nozzles, AirDog II 165-gph lift pump system
Turbo/Air: Fleece Performance Cummins compound kit with BorgWarner S362 FMW manifold turbo, Fleece Performance S475 atmosphere turbo, Glacier Diesel Power Mega-Flo intake elbow, Fleece Performance billet intake plenum
Exhaust: 5-inch Jamo Performance Exhaust turbo-back stainless-steel system, Steed Speed manifold
Tuning: Fleece Performance EFI Live with Edge Insight CTS2 monitor
Transmission: Sun Coast M3GA competition 68RFE with billet L/R sprag, calibrated pump and valve body, billet stator triple disc torque converter
Horsepower: 711 hp (dyno)
Torque: 1,440 lb-ft (dyno)
Tires: 38×13.50R24 Nitto Trail Grappler M/T
Wheels: 24×14 American Force SF8
Suspension/Driveline: 10-inch Full Throttle Suspension lift with 2.0 remote reservoir shocks (front), 8-inch Full Throttle Suspension lift with 2.0 remote reservoir shocks (rear), traction block traction bars, Accurate Driveline and Machine (ADM) one-piece rear driveshaft