Most firemen are OCD when it comes to sweatin' the details. It goes with the territory. Rollin' hoses just right, spit-shine on the fire truck… you get the point. But the chicken and the egg question is are they trained that way, or is it a certain personality type that gravitates to that kind of work? Our bet is on the latter.
Case in point is Jason Dillingham of St. Joseph, Illinois. By day (and night) he's a firefighter. But his secret passion is building, fabricating and modifying vehicles. His list of accomplishments includes a '69 Dodge Dart race car, a couple of Dodge trucks and a Harley-Davidson. His latest creation is a 2004.5 Dodge Ram that's anything but stock, which is just the way he likes things.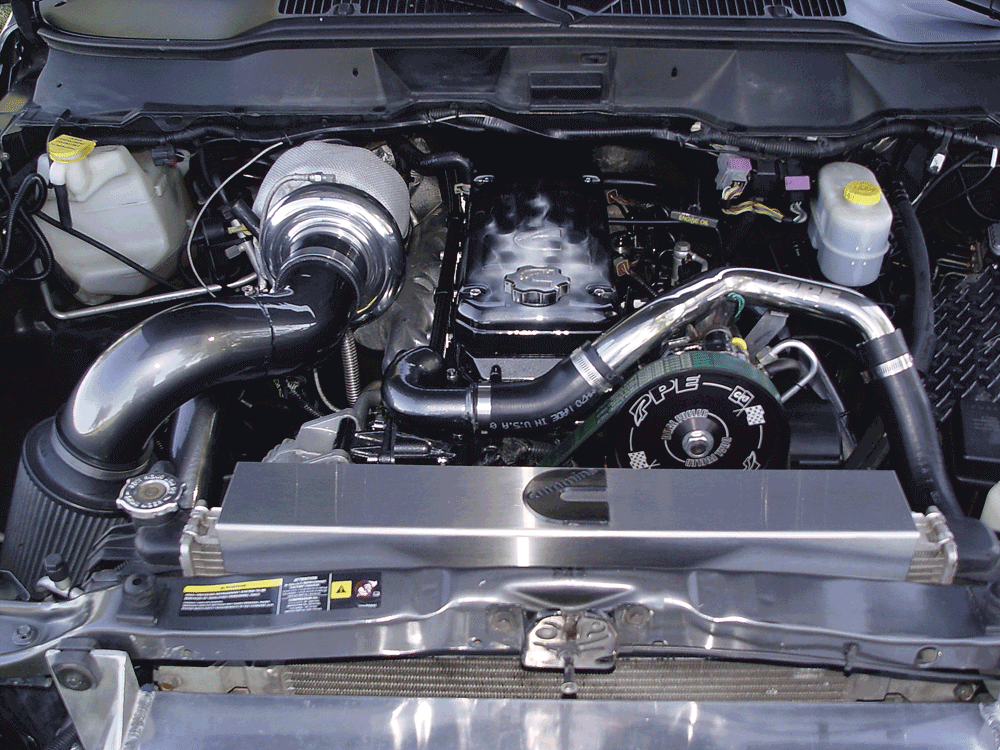 "I purchased this vehicle as a bone-stock, two-tone gray farm truck," Jason said. "I specifically chose this truck with the intentions of building a fully customized truck for show, sled pulling and drag racing."
At first glance, Jason's Dodge is sort of unassuming, sporting a Top Gun Customz 2.5-inch leveling kit and radius arms. Rolling stock is standard diesel fare: 35-inch Nitto Trail Grapplers wrapped around 20×10-inch XD wheels. But it's the subtle details in the appearance, like a ghosted Cummins "C" on the hood and other subtle touches, that make this truck a true custom.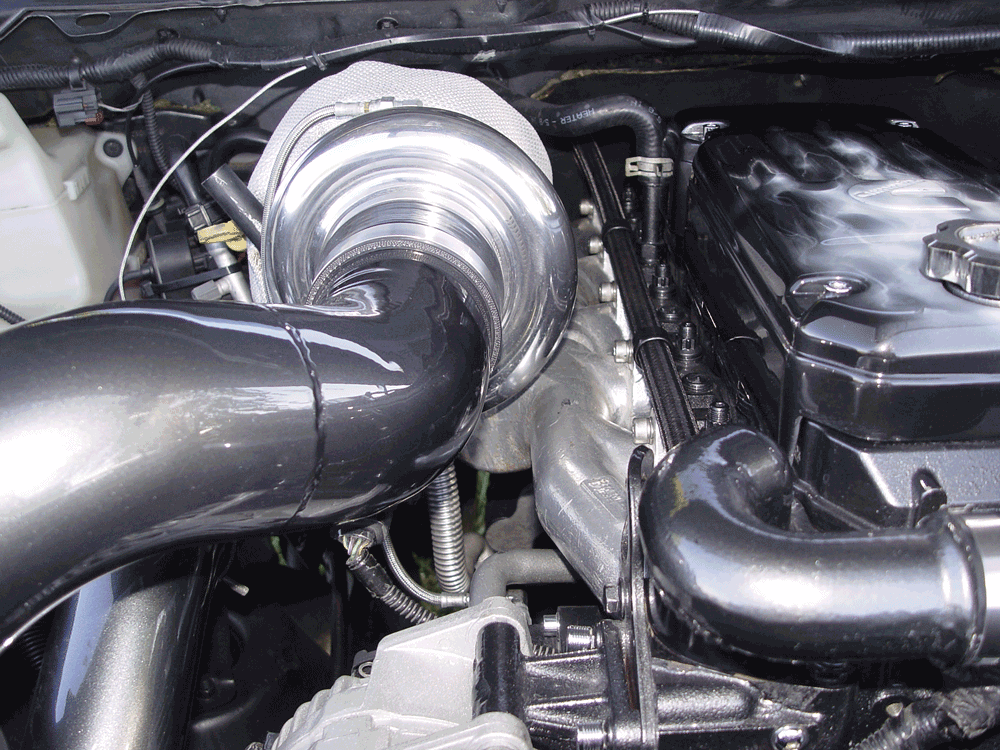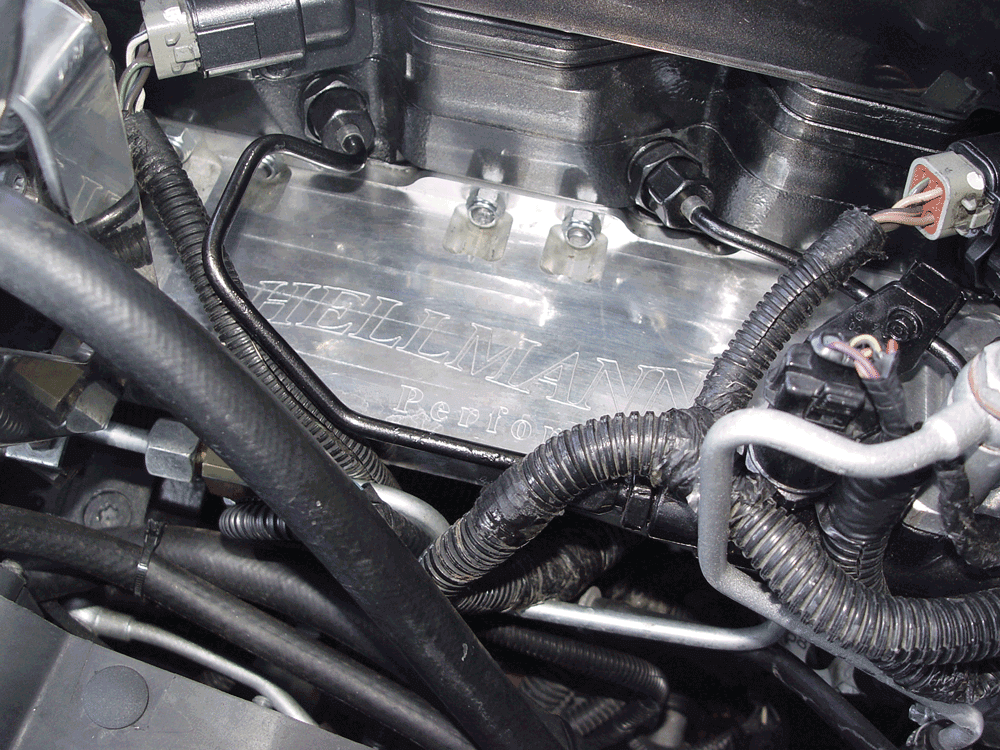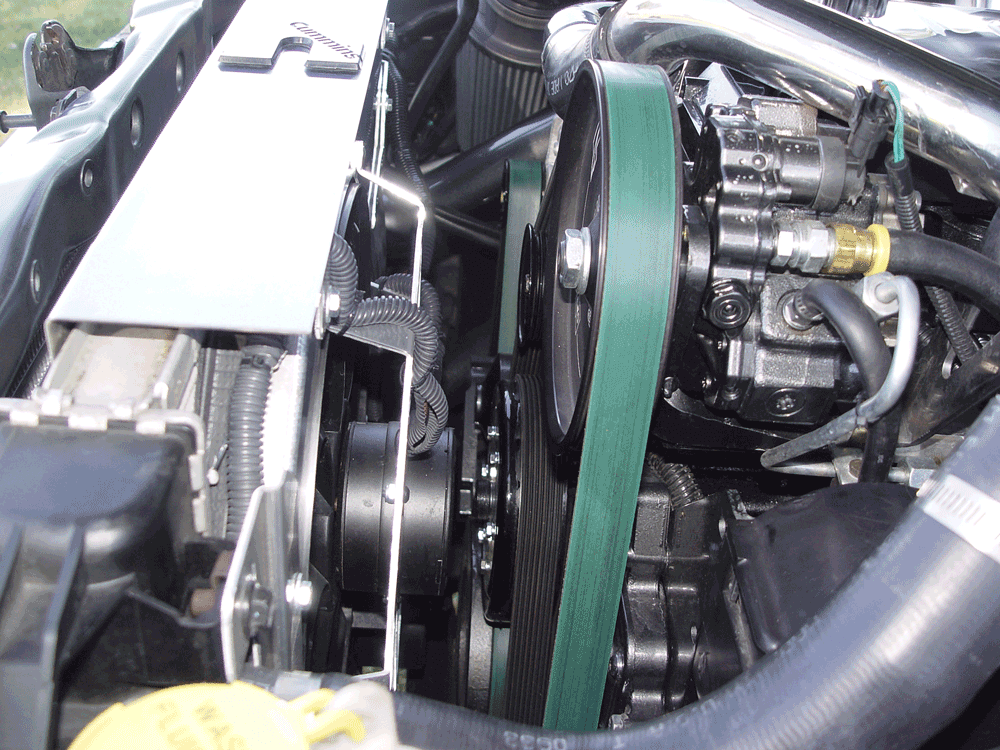 What really sets Jason's Dodge apart from the rest is the hand-built 5.9L Cummins under the hood that was given the full hot rod treatment. According to Jason, the engine was "rebuilt from crank to intake" starting with a fully polished and balanced rotating assembly done by G&G Machine Shop in Rantoul, Illinois. Aftermarket connecting rods and 20-over coated pistons by Swain Tech Coatings of New York are attached to a polished and balanced factory crankshaft.
The stock 5.9L cylinder was polished and milled to accept a Hellmann side-draft intake. The head is also fitted with Inconel valves, Hamilton push rods and 110-pound valve springs, actuated by a Stage 3 Colt camshaft. The head seals to the block with ARP 625 head studs. Before dropping the engine in the truck, the Cummins was fitted with a Fleece Performance coolant bypass kit.
Pushing 60+ pounds of boost into the engine is a 66mm Bullseye Turbo mounted on a ceramic-coated exhaust manifold via a High Tech Turbo intercooler. Fueling is courtesy of a FASS system, which pushes diesel forward to PPE twin CP3s and eventually to 100-percent over Exergy injectors. Randy Lawless is credited with custom tuning on the Smarty VDC while a Snow Performance Stage 2 water/methanol injection system keeps EGTs from going nuclear. And speaking of exhaust, soot is routed out via a 5-inch Flo-Pro system.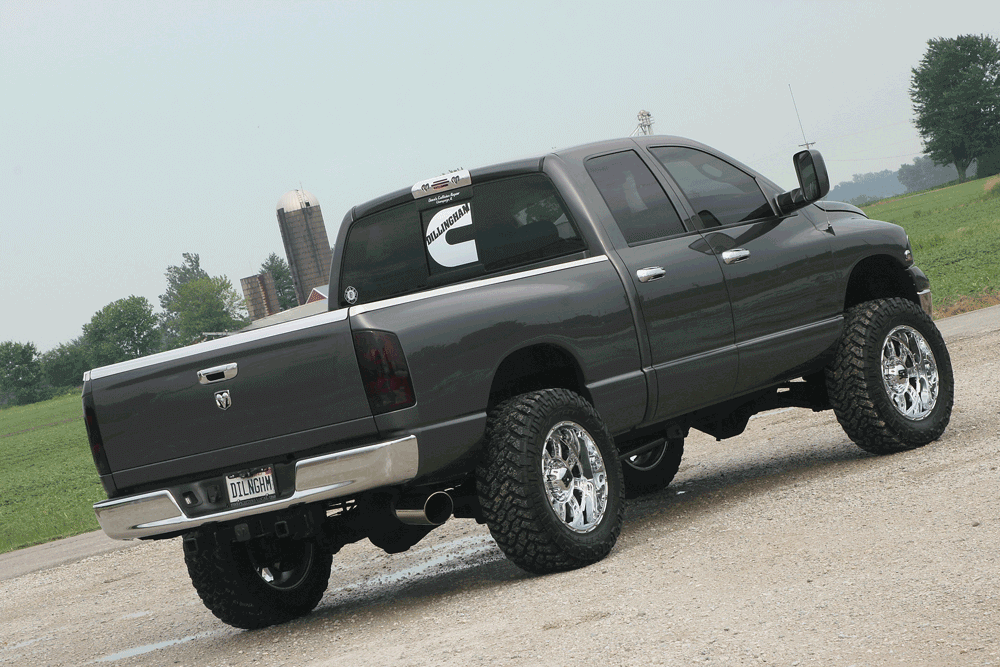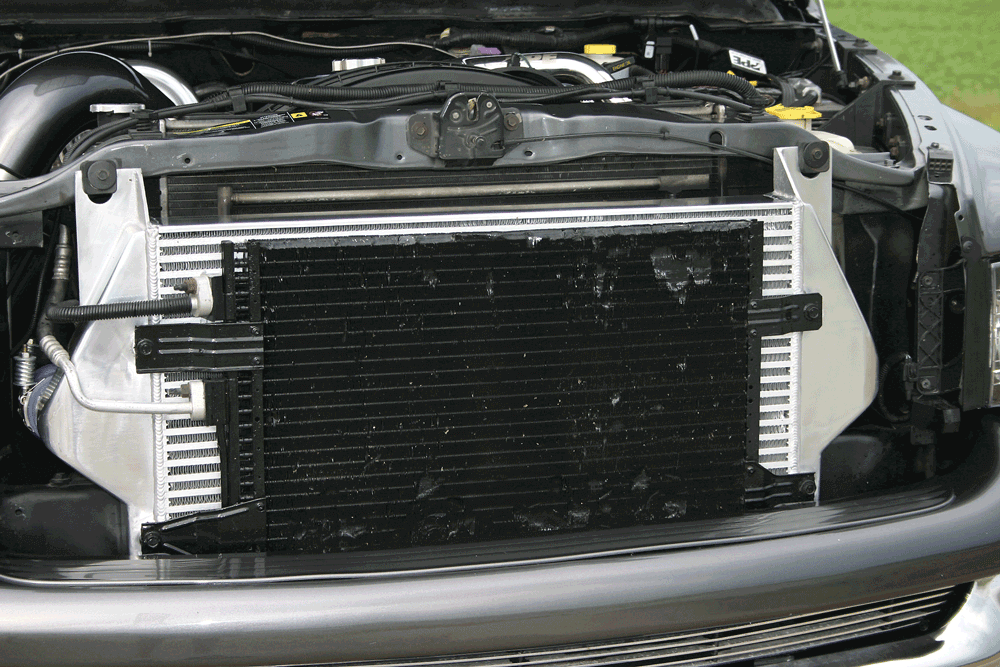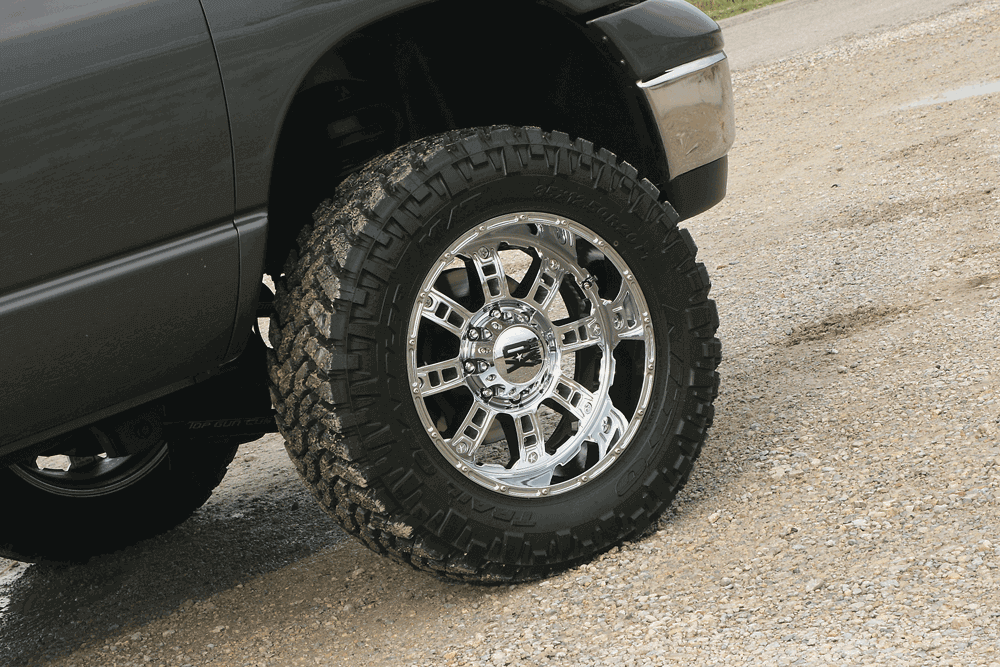 To handle the estimated 800 horsepower and 1,400+ lb/ft of torque, Jason sent the factory automatic over to Forward Motion in Homer, Illinois, for the full billet treatment including billet shafts, shift kit and 1,800 stall-speed Sun Coast triple-disc torque converter. Power is put to the ground via custom long-arm traction bars, suspension stops and 3:55 gearing at both ends.
"To handle the estimated 800 horsepower and 1,400+ lb/ft of torque, Jason sent the factory automatic over to Forward Motion in Homer, Illinois, for the full billet treatment."
Custom visual touches on the truck are both obvious and subtle. Since Jason's father owns Dave's Collision Repair in Champaign, Illinois, and he's worked there on and off since he was a kid, repainting the truck Mineral Gray and adding custom touches wasn't too difficult. The stock hood was replaced with a Dodge SRT10 hood with custom billet inserts in both the bumper and factory grille. Another subtle custom touch is the ghosted "C' in the hood for Cummins. Not so subtle is a custom painted valve cover and paint-matched mirrors.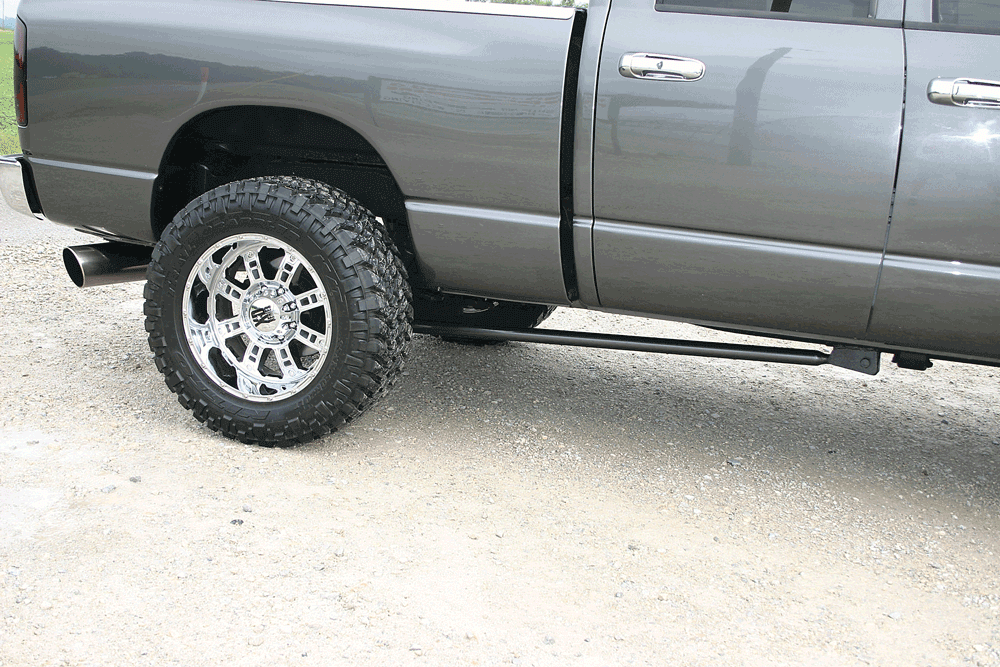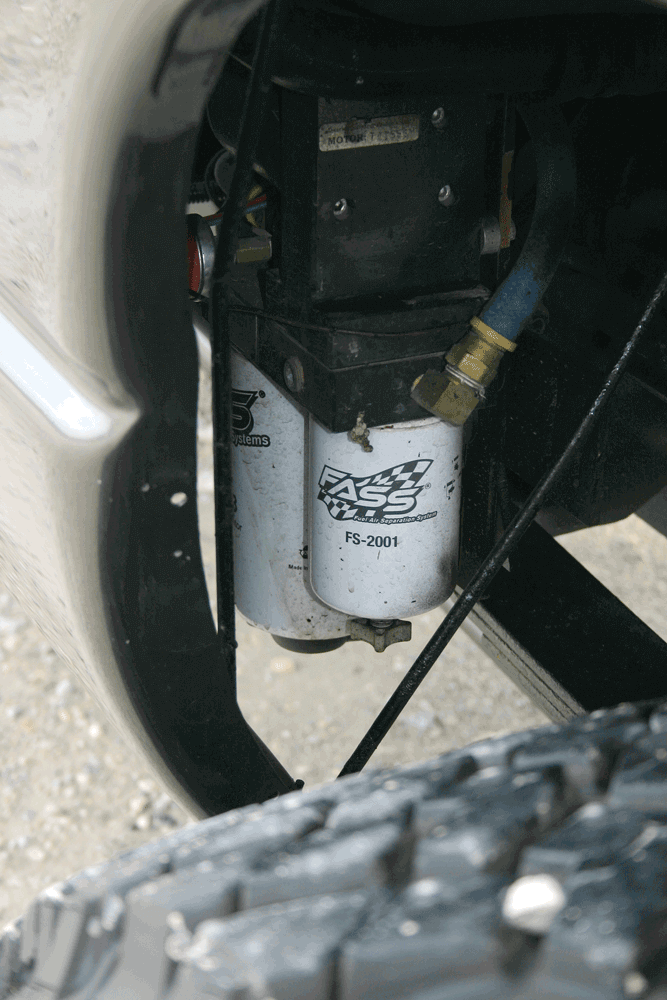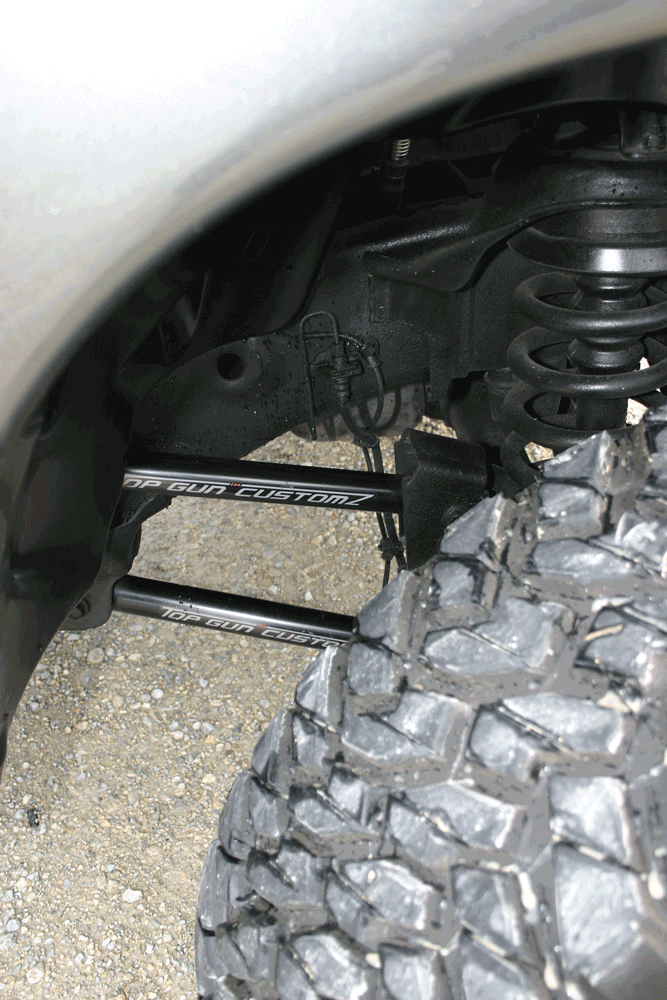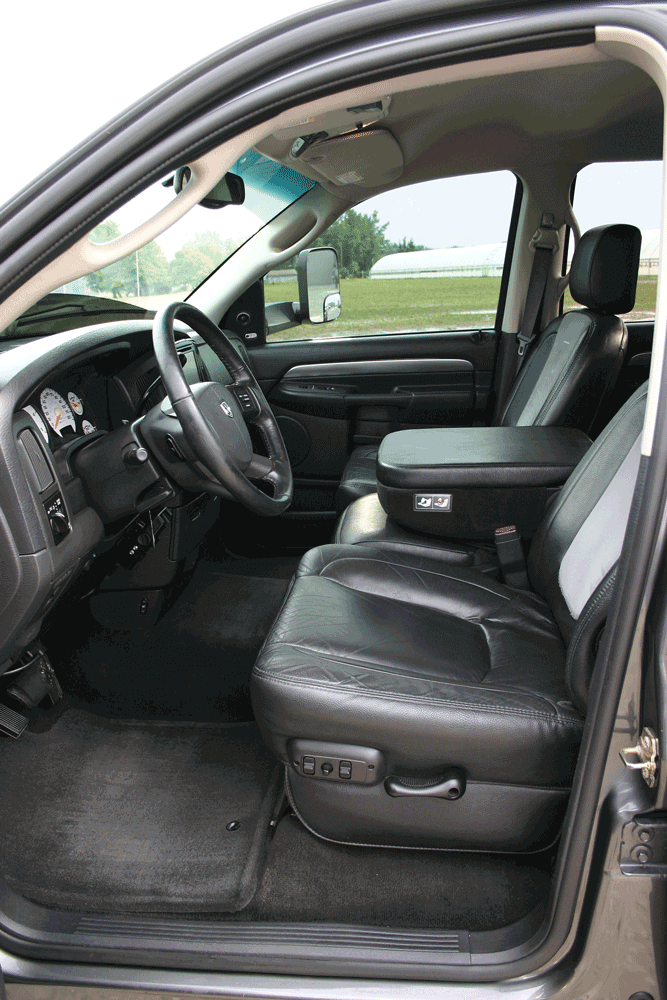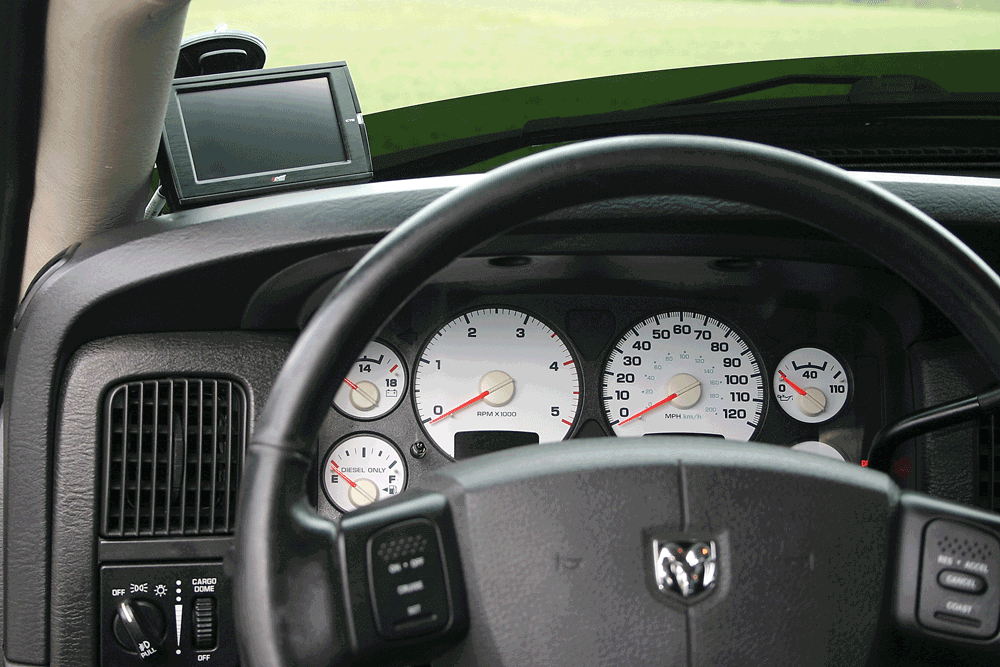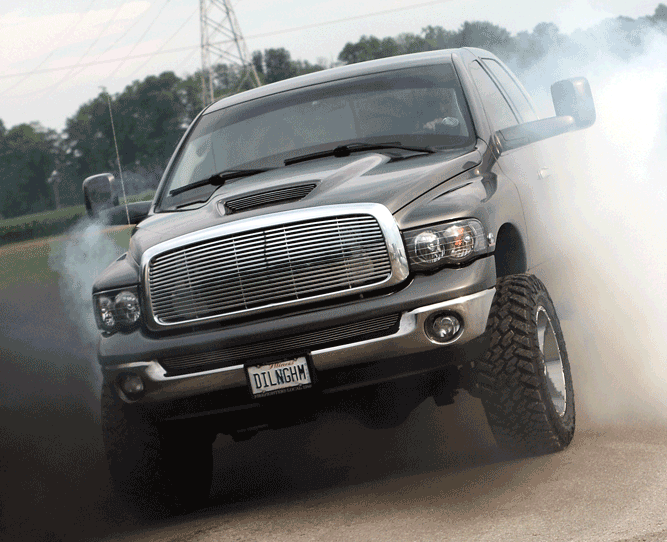 On the inside, things are just as cool. The seating is all leather with suede inserts. A custom-fabricated radio bezel with custom-installed gauge pods keeps thing neat and tidy. GlowShift gauges and an Edge CTS keep track of engine vitals. On the sound side, a JVC double-DIN head unit pushes signal through MB Quart amps and a ProBox sub woofer setup under the rear seat. Headrest DVDs are also incorporated into the system that was put together by Jason and Vibez Car Audio in Champaign.
Family and friends refer to Jason's creation as the "Asphalt Princess" or the "Hay Hauler," but to him, the truck is just a labor of love. "I have devoted a ton of time, money, blood, sweat and tears into this truck and would like to thank my wife, Liz, and family for all their support," Jason added. DW