Storming the Streets and putting the freeze on the competition
We all love the super-low trucks equipped with air bags to drop them on the pavement, and despite popular belief, it's possible to set up a 'bagged truck to tow a trailer with heavy loads. Nevertheless, when Justin Rainwater decided that he wanted to customize his truck and keep its towing capability, he chose to go lifted with a fixed suspension even though he does have a fondness for the super-low rides.
Justin is no rookie when it comes to custom trucks. He has a long history of completing various builds and continues to keep 'em coming. Some time ago, he was accepted into Relaxed Atmosphere, and he had his fellow club members in mind when he chose this truck. He figured if he could get a heavy-duty diesel truck, he could use it for everyday driving and also be able to lend a hand towing his friends' rides to shows.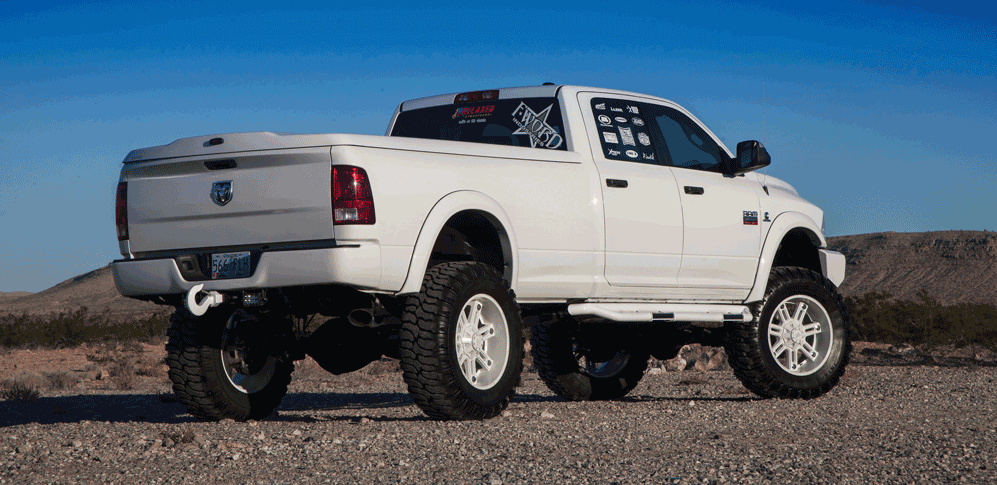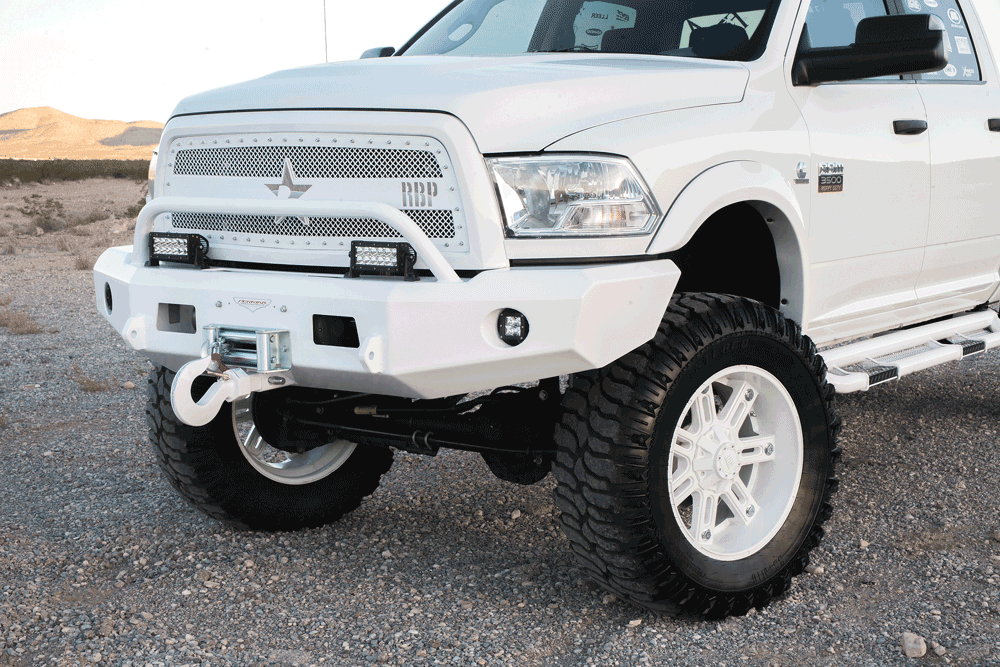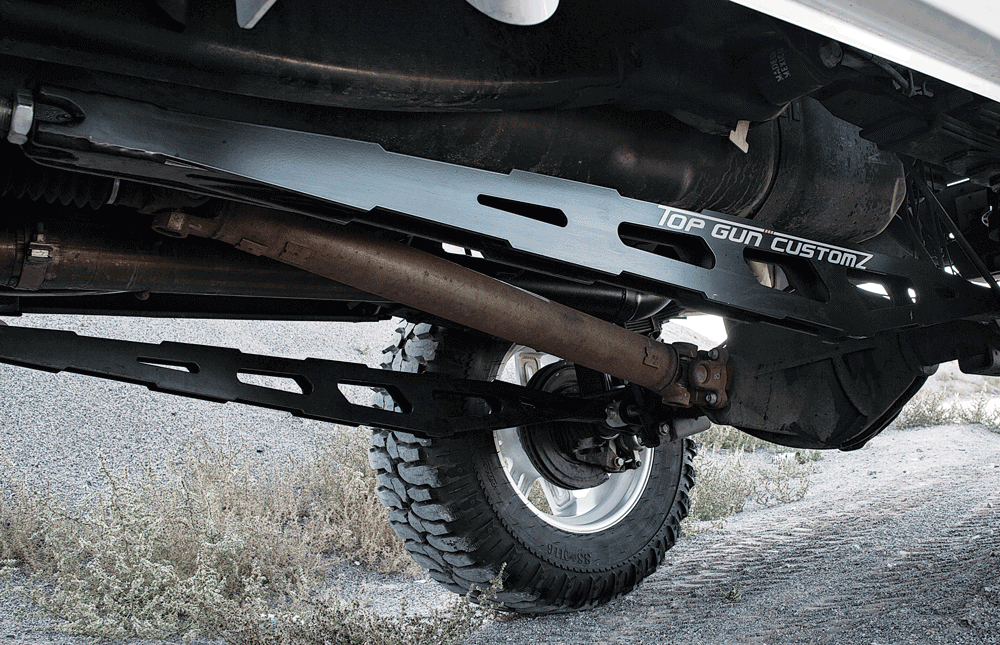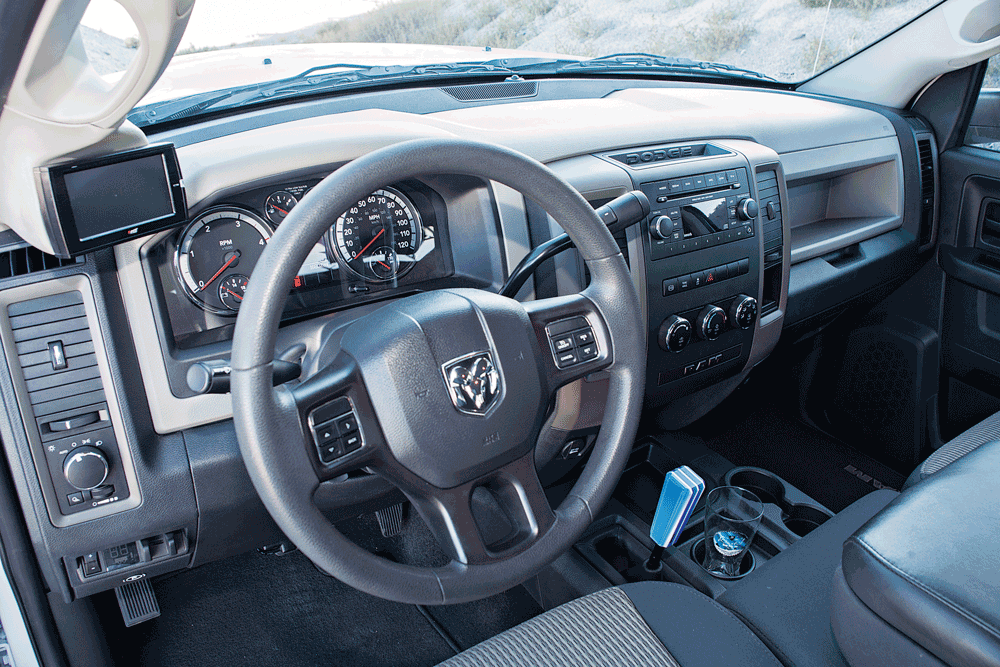 Justin bought a brand-new Dodge Ram 3500 without any intention of doing it real big. For kicks, he had Robbie Bryant at Keg Media throw together a rendering of the truck lifted on big tires. Once he saw what it would look like propped up sky-high, though, Justin knew he had to make the rendering a reality. Since he's a seasoned truck customizer, he's made a few connections in the scene. Those contacts were eager to see him create another stunning ride, and urged him to get it together for the annual SEMA Show in order to show off their products.
At the time, Justin was working on machinery for goldmines in Alaska, and that work consumed the majority of his time. As the clock was winding down, Justin came up with a plan to order all of the parts, have his friend Ron Perkins drive the truck to the shop, and then Ron would fly back home. Later, Justin would fly to the shop and help assemble it over the course of a weekend. He chose Cope Collision in Boise, Idaho, because owners Scotty and Danielle Thorp are good friends and made special arrangements to fit the project in on a Saturday.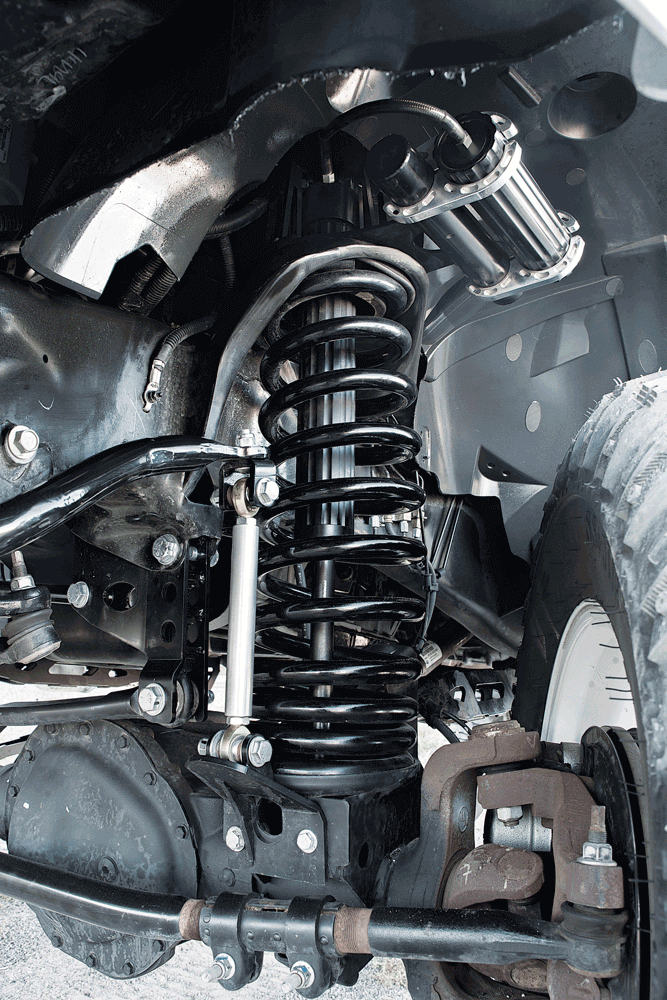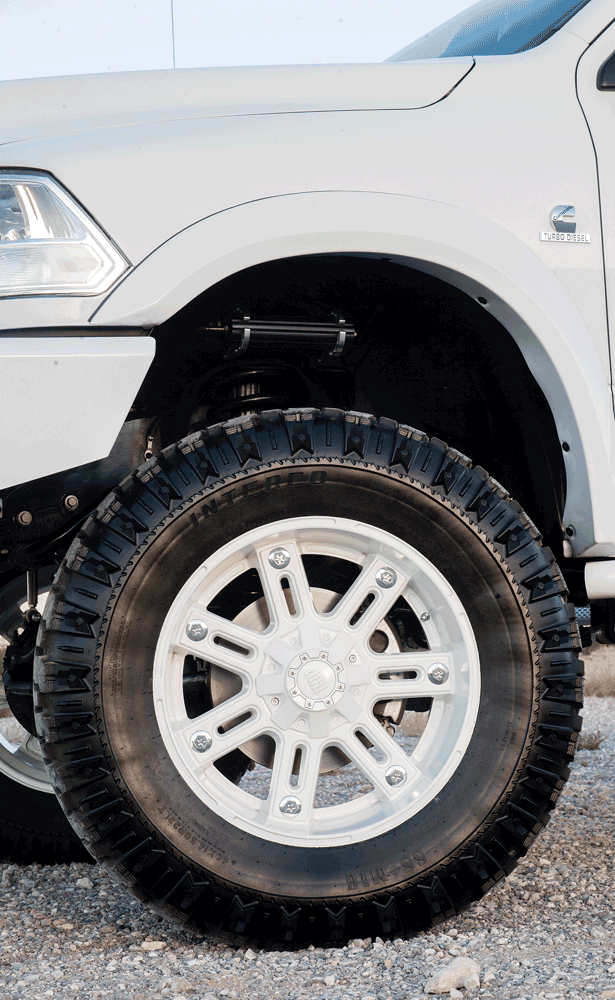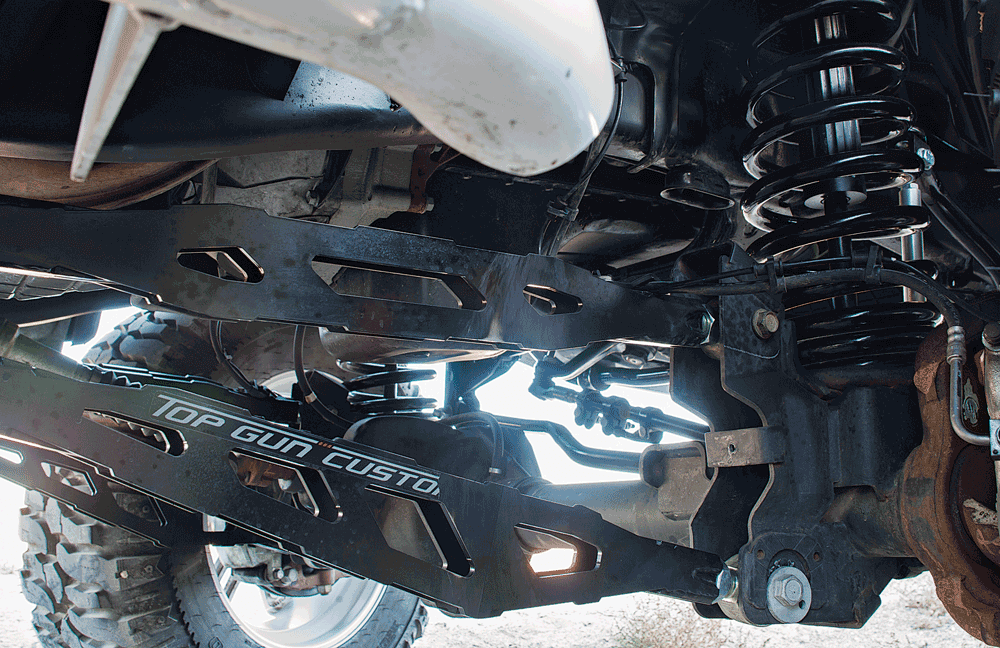 Once Justin was able to make it to Cope Collision, all of the parts from Top Gun Customz had arrived, including a Pro 4 long-arm complete 8-inch lift kit. With the truck on the lift, the front suspension was removed and the boxed four-link long-arm kit with 8-inch lift coils was dropped in place. For the rear, ladder bars with a new leaf pack and a set of lift blocks were added. Then a set of 2 ½-inch bypass shocks was mounted on all four corners to help dampen the suspension with multi-valve capabilities. Before the truck could sit back on the ground, a set of 22×10-inch RBP 97R wheels painted white were bolted on with 40×14.5R22 Interco Super Swampers tires to complete the look.
Though the truck came factory with a beefy 6.7L six-cylinder Cummins turbo-diesel engine, it's always nice to free up more power, so an RBP exhaust and an Edge Juice with Attitude CTS with monitor were installed.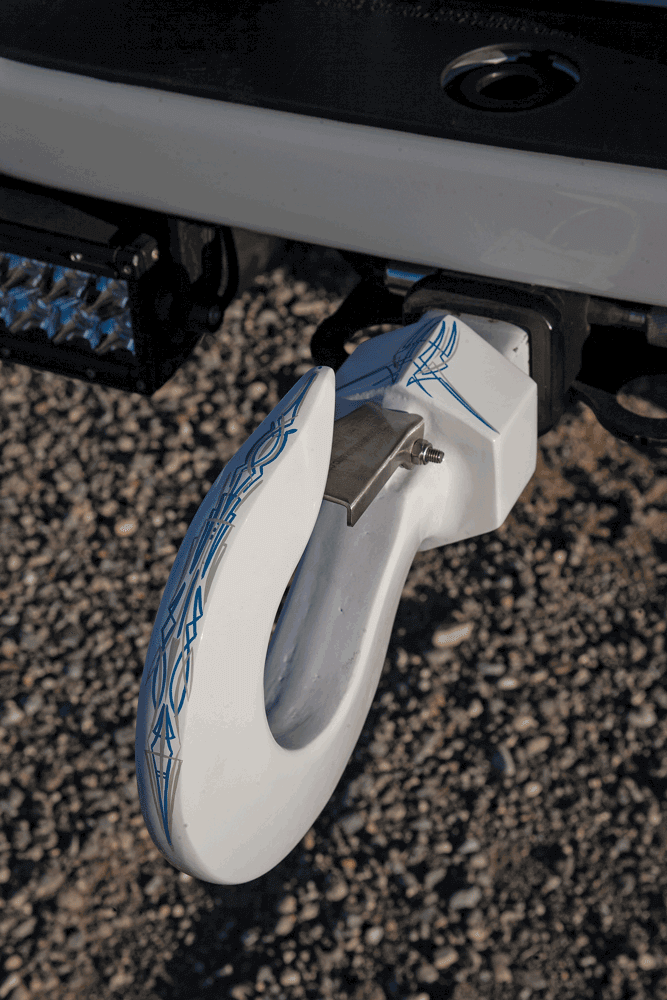 This time around, Justin didn't have time for a complete paint job so the factory white paint remained, though the exterior did get appearance upgrades starting with the Bushwacker fender flares and RBP side step bars. Up front, you'll find an RBP grille and Perkins Performance bumper. A set of Rigid Industries LED lights reside under the bumper and Monster Hooks cover the hitch.
On the inside of the bed, Line-X of Klamath Falls, Oregon, sprayed liner and topped off the bed with a Leer tonneau cover. Lastly, Justin had Xpress Audio of Klamath Falls hook up a set of 12-inch JL Audio W3 subs with a Memphis 1000D amp in a custom fiberglass box and power them with a couple of Kinetik batteries.
Building a truck in such a short amount of time sounds pretty insane, but as you can see, it's possible when you have all of your ducks in a row. Though it was a crunch, Justin was able to get it done in time for the big show where it got plenty of attention. Surprisingly, he's already busy making the truck even better. We aren't going to give anything away, but let's just say keep your eyes peeled for it to appear on these pages in the near future. Justin would like to thank everyone involved, including Scotty and Danielle Thorp, Josh Woolery, Jason Craig, Pat Roche, Chris Matthews a.k.a. "Slurp," Mark Mclver, Mack Capps, Clint Hollister, Ron Perkins a.k.a. his "Mansbund," NY Mike Murray, Randy Morgan and Brittney Burbage. DW
[divider]TRUCK SPECS[/divider]
Engine
6.7L six-cylinder
Cummins diesel
Edge CVS tuner
RBP exhaust
Suspension
Top Gun Customz Pro 4
8-inch lift with 2 ½-inch
bypass shocks
Wheels & Tires
22 x 10-inch RBP 97R
40 x 14.5R22 Interco
Super Swampers
Body & Paint
RBP grille and side steps
Perkins Performance
front bumper
Monster Hook
Leer tonneau cover
Line-X
Interior
Custom speaker box
12-inch JL Audio
W3 subwoofers
Memphis Audio
1000D amplifier