ROCKIN' THE ROLLERS IN NORTHERN CALIFORNIA
Nestled in a corner of Northern California, Jefferson State Diesel has been in the performance and repair industry for the better part of a decade. Experience with Fords, GM, and Dodge diesels has led the Redding, Calif., business to become quite successful, and every year they give back by hosting a dyno competition, as well as a sled pull and drag race. Unfortunately, Mother Nature had other plans for 2016, as the drag race and pulls were rained out. The dyno event sponsored by Spec-Rite torque converters was still on however, and the relaxed pace gave us plenty of time to talk to the competitors and get some specs on their rides.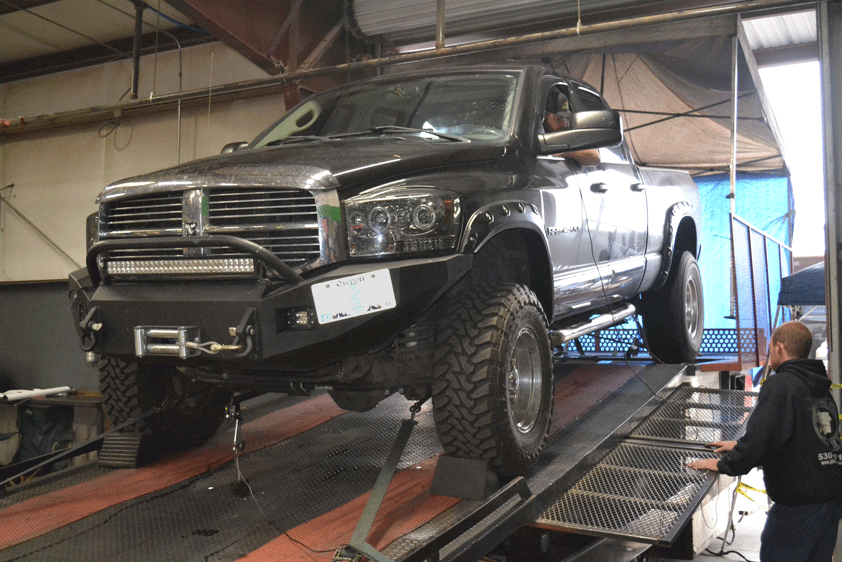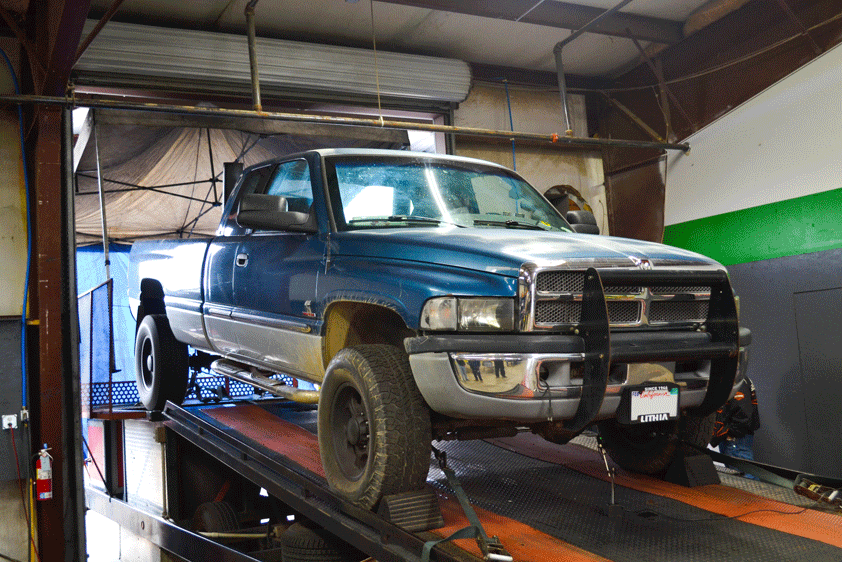 Many of the higher-horsepower rigs were older smog-exempt trucks, although we did see some race common-rails put down some pretty good numbers. Les Szmidt is a California sled pulling regular as well as the owner of sponsor Silver Bullet Tuning, so we definitely expected good numbers out of his '07 Dodge. After dynoing in the 950hp range for a couple years, he finally got greedy for that four digit power number. With a "don't try this at home" strategy of spraying nitrous directly into the intake the Dodge came up big, with a peak of 1,143 hp along with 1,693 lb-ft of torque.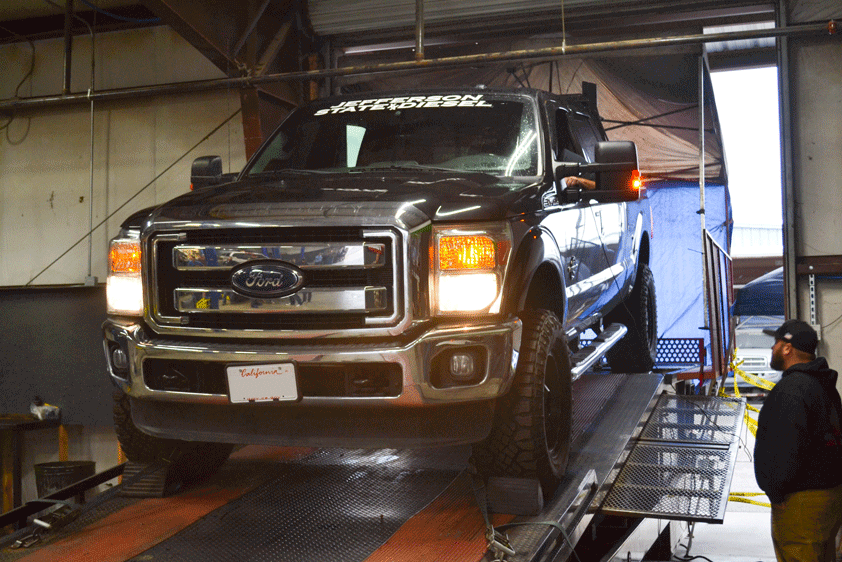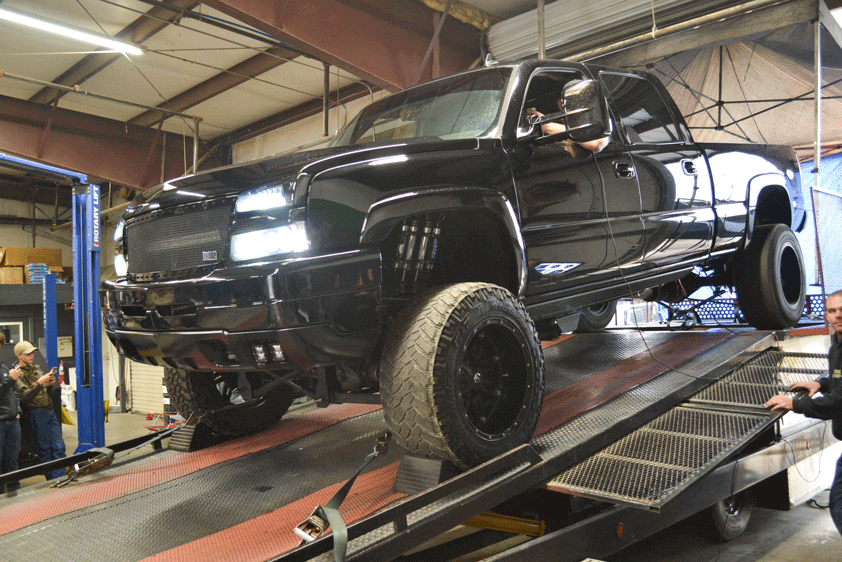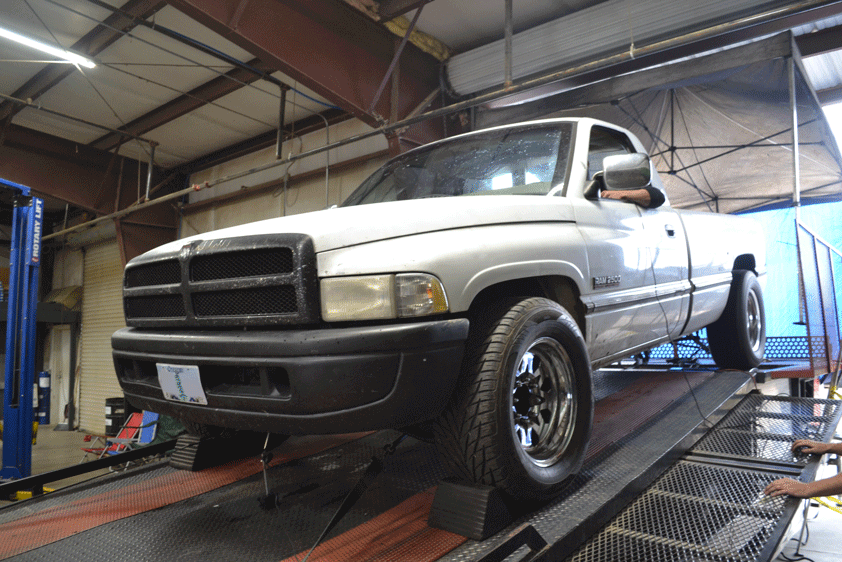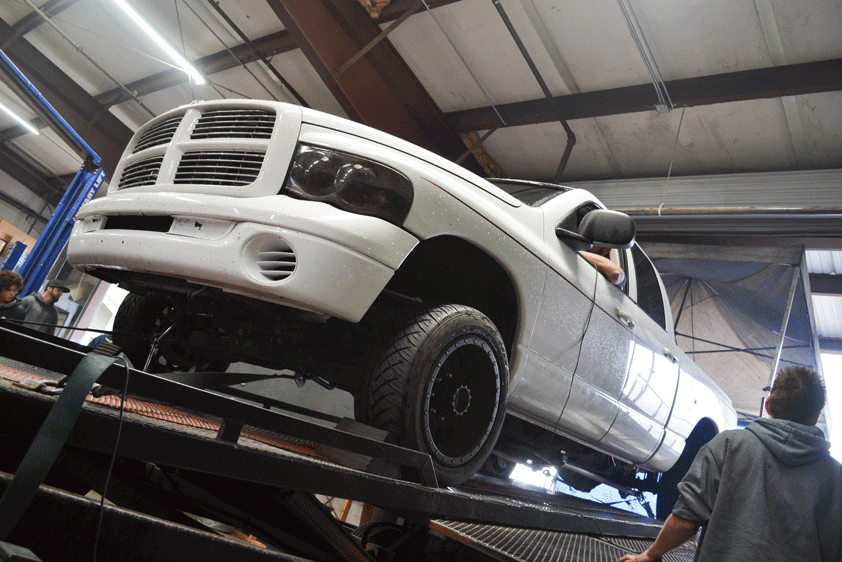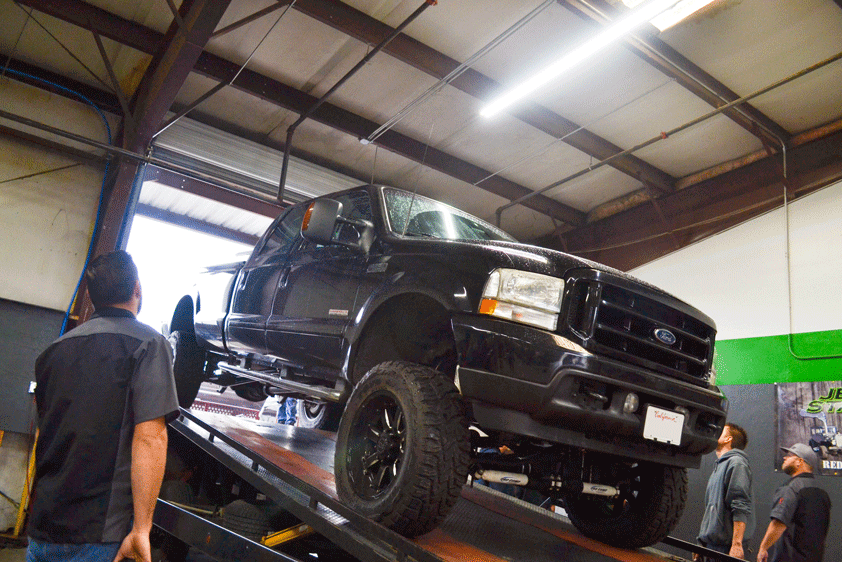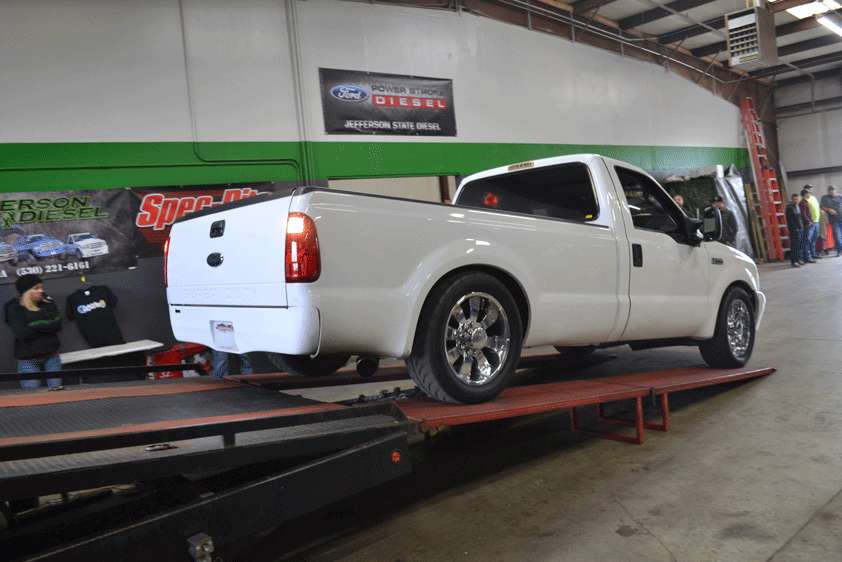 Right behind Szmitdt's monster was a purpose-built drag truck, a '94 Dodge owned by Aaron Flournoy. The lightweight short bed two-wheel-drive had run in the 10's its first time out, so Flournoy expected big numbers. The high-winding Cummins responded with a fuel-only reading of 867 rear-wheel horsepower, which was good for second place. Another step down from Flournoy was Chandler Faeth, who rolled the rollers to an impressive 760 rwhp, which isn't bad for an '06 Dodge with a single 68mm turbo and a single CP3 pump.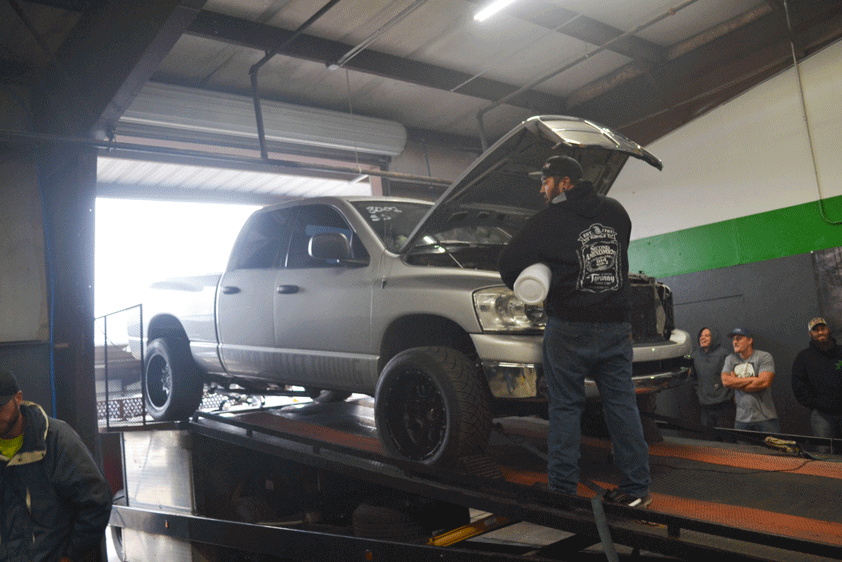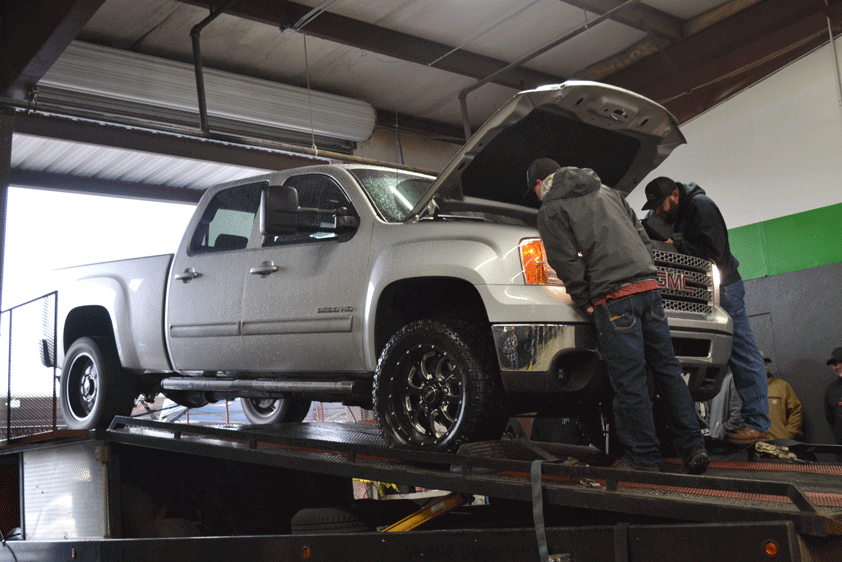 While the high-horsepower Dodges were a good time, most of the street trucks landed in the 450-to-650 horsepower category. Other notable performances included Arvind Sanani's '03 Dodge, which laid down 640 hp, and Jeremy Torgersen's '06 Ram, which laid down 603 hp. The highest horsepower Ford was Shawn M's '13 cranking out 571 hp. Notably absent were built Duramax powered Chevys and GMCs; Ajay Munger's stockclass Chevy was the highest-power GM with a 460rwhp reading we've ever seen on a dyno. All the engine had for modifications was a tweaked injector pump, and it sounded like a low-rpm smoke belching big block as it wound up on the dyno. The power number through the non-lockup transmission was an unimpressive 214 rwhp, but everyone had a good time.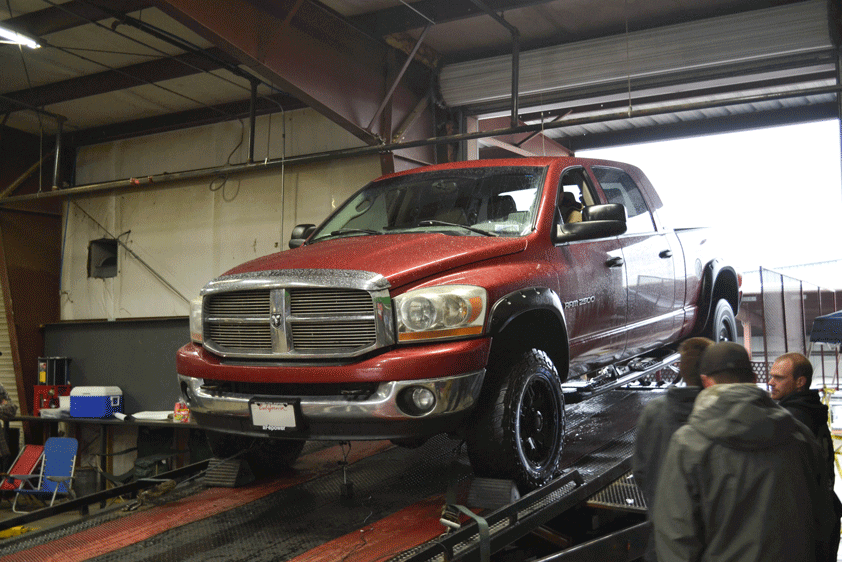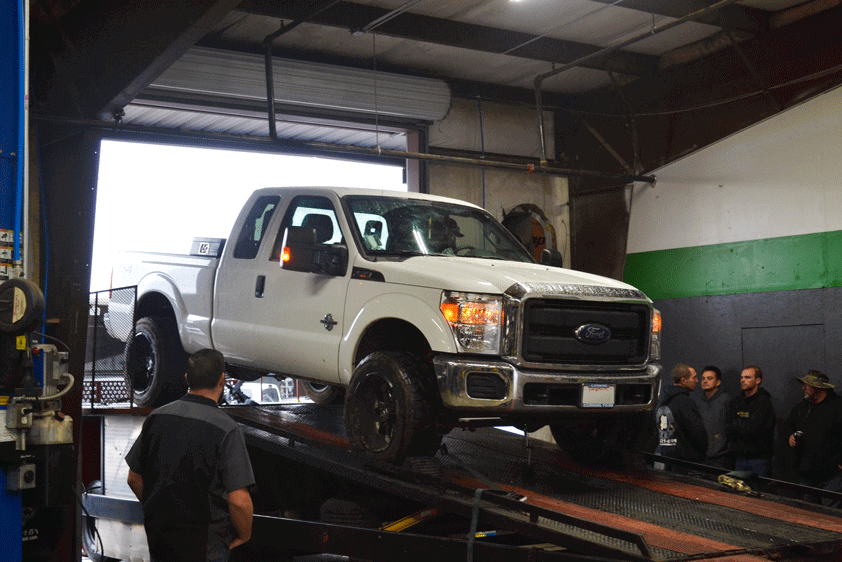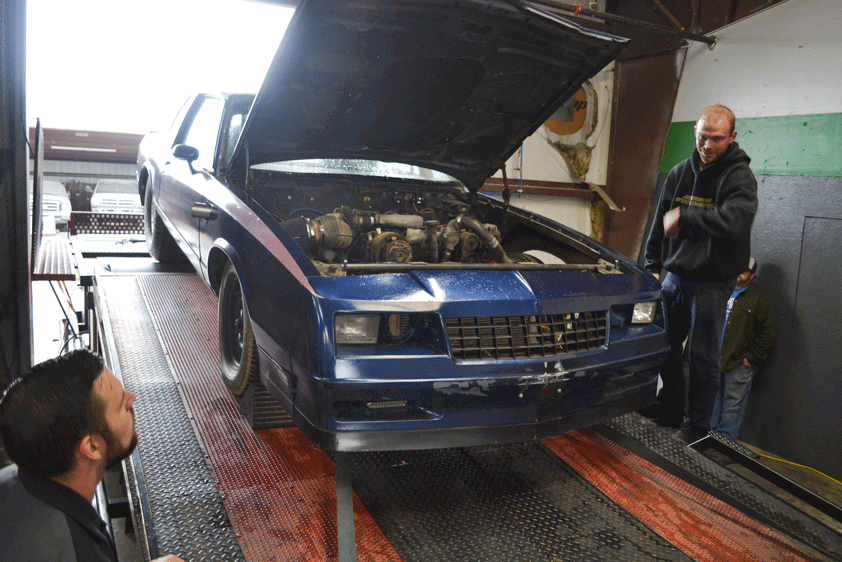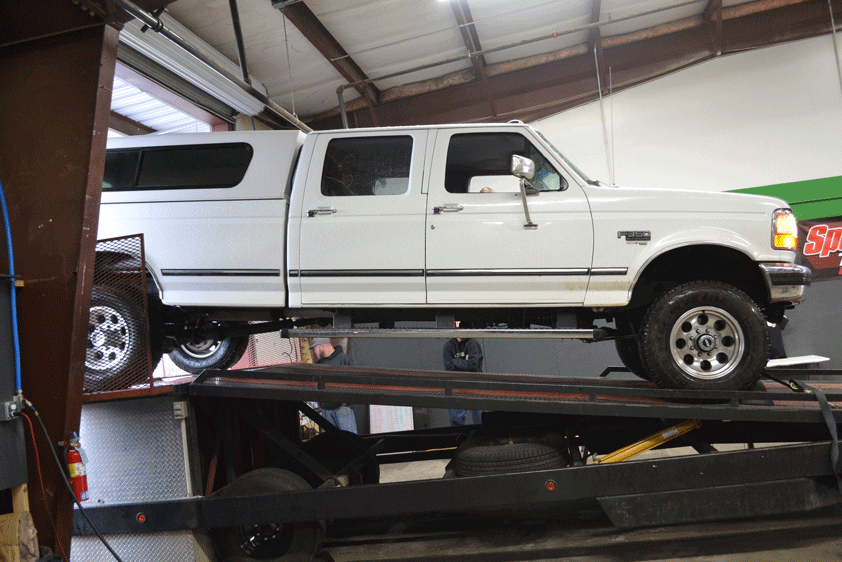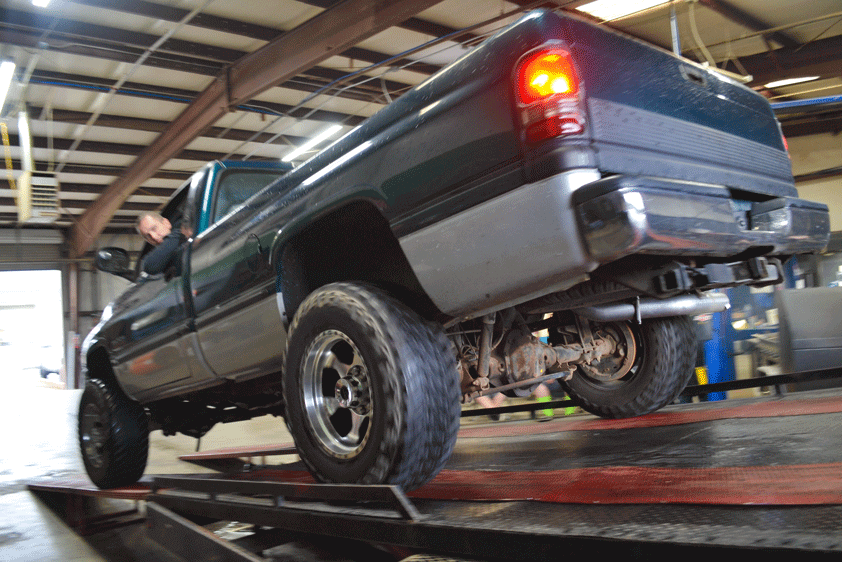 After all the delicious food from Glenn's Catering was eaten and all the trucks left the rollers, it was clear that Jefferson State had beat out the rain and still hosted one heck of an event. With many competitors promising to come back "bigger and better" next year, Jefferson State's dyno day was a great way to close out the year, and we can't wait for a warm-weather redo in 2017. DW