At first glance, the average person would have no clue the level of rowdiness that's concealed in Tony Salokas' '01 F-350. With the factory 16-inch Alcoa's, '05 front clip, and King Ranch badging, it would be easy to assume cosmetic changes are the extent of its upgrades. But stumbling across this truck at a stoplight would leave you scratching your head. It's one of the nastiest HEUI-fired 7.3L Power Strokes you'll find. Need proof? How about a 7,300-pound Super Duty that runs mid 11's on fuel.
"It's fun to see what kind of power you can get out of the 7.3L, and it's cheap to get started (couple hundred bucks for a motor). You can't do that with a Duramax or Cummins." —Tony Salokas
Unbeknownst to most living outside the 7.3L beltway, huge breakthroughs in technology and performance have been made over the last 5-7 years—and Tony's truck is a perfect example of all of the progress that's been made. Properly matched airflow via the heads, cam, and turbo all working well together, coupled with hybrid injectors and optimal tuning culminates in a 7.3L powered truck churning out nearly 800-rwhp.
The Beast Within
Built by Carson Stauffer Diesel, the 7.3L engine incorporates a Dyno Proven girdle and ARP main studs, Manley connecting rods, fly-cut cast-aluminum Mahle pistons with de-lipped fuel bowls, and a Stage 2 cam from Gearhead Automotive Performance. The block's water jackets were also partially filled with HardBlok, along with the block (and heads) being cut to accept fire rings. A set of Carson Stauffer Diesel's Stage 2 fire-ringed heads feature extensive porting, upgraded valve springs, and fasten to the block via H11 head studs.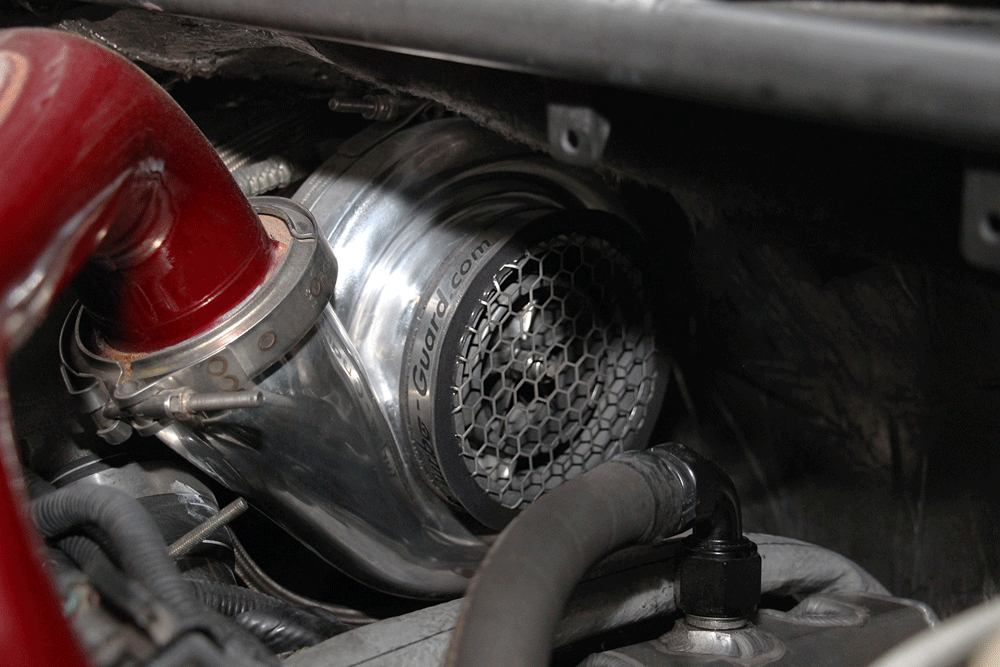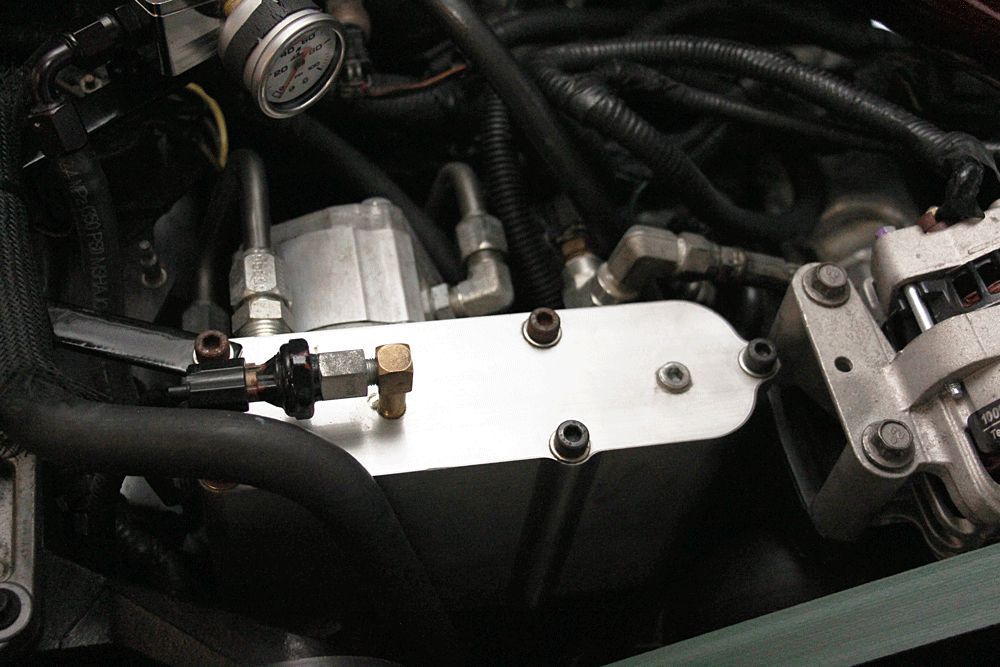 Going big on the injector side yet keeping things streetable is a set of 300cc/200 percent nozzle competition hybrids from Swamp's Diesel Performance. Keeping up with the oil demand of the hybrids is the commendable Gen3 high-pressure oil pump from Swamp's.  With a Bean's Diesel Performance sump in the tank, a fuel system from Marty's Diesel Performance employing an Aeromotive A1000, and a regulated return kit from Carson Stauffer Diesel, a steady stream of diesel makes it into and out of the injectors. Swamp's custom PCM tuning ties everything together for maximum power and good drivability.
"It's one of the nastiest HEUI-fired 7.3L Power Strokes you'll find"
When it came time to pick out the perfect turbocharger, Tony spec'd one from Barder Turbo Service. The S400 BorgWarner based unit features a 75mm, 6-blade, billet compressor wheel, and an 87mm turbine wheel residing in a 1.10 A/R exhaust housing. A T4 turbo kit from Carson Stauffer Diesel mounts the S475 near the factory location and 3-inch diameter piping routes air into an Alradco intercooler as well as the engine.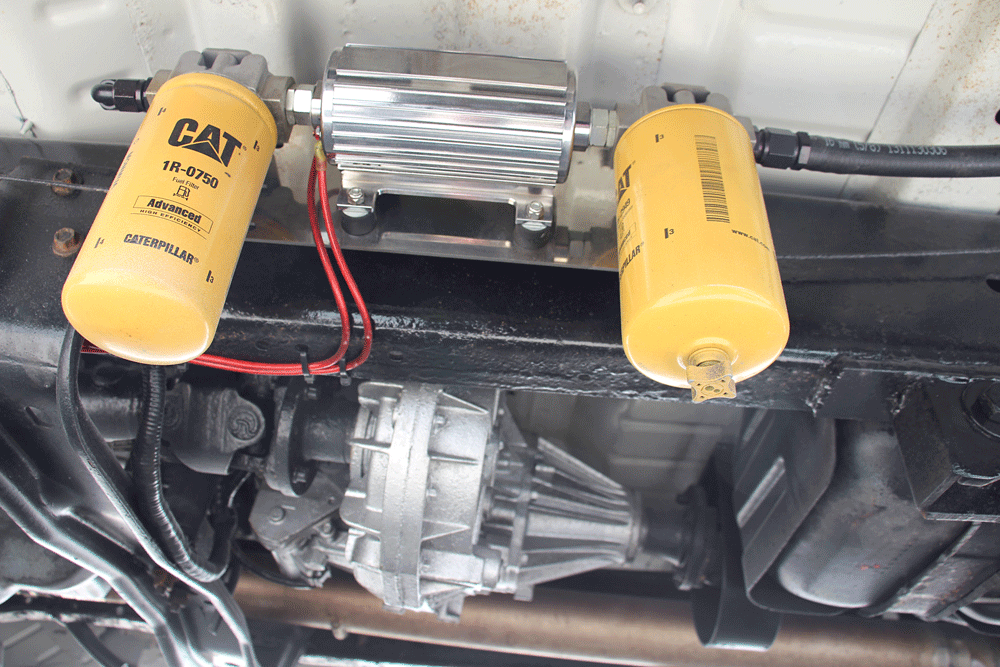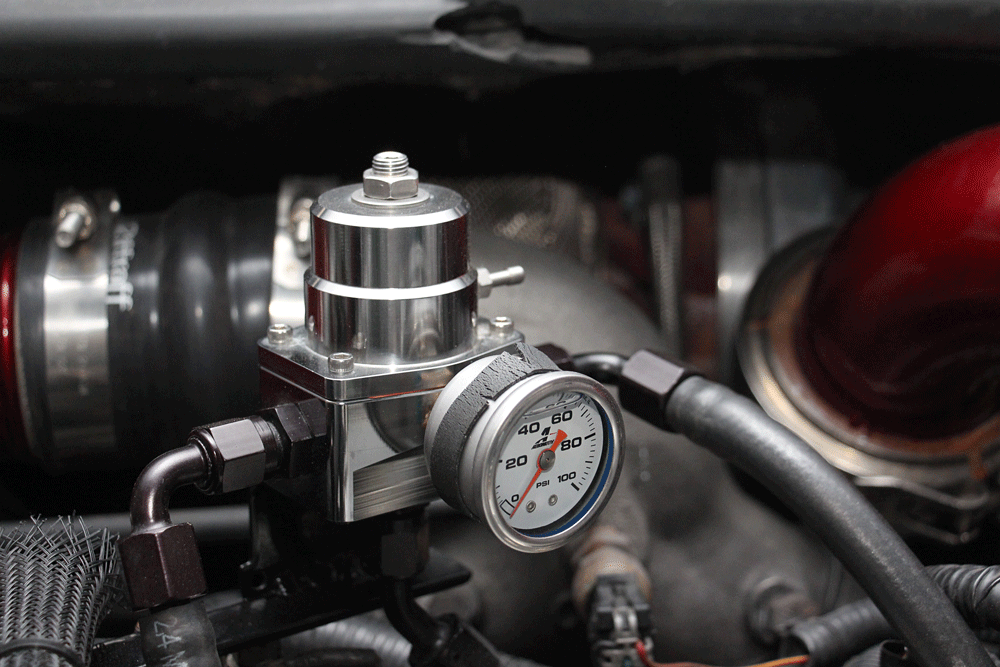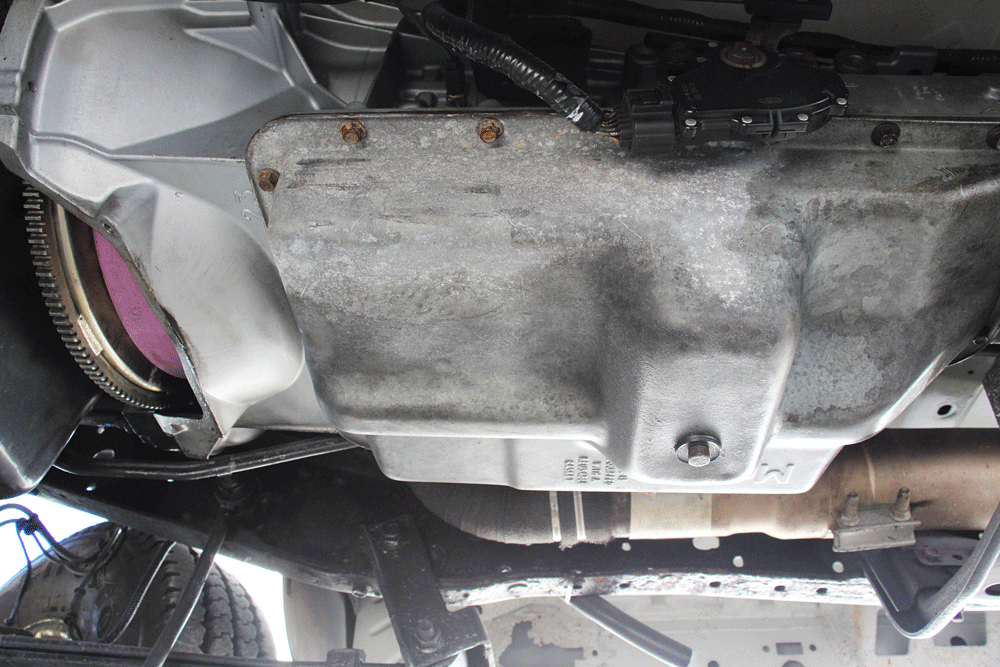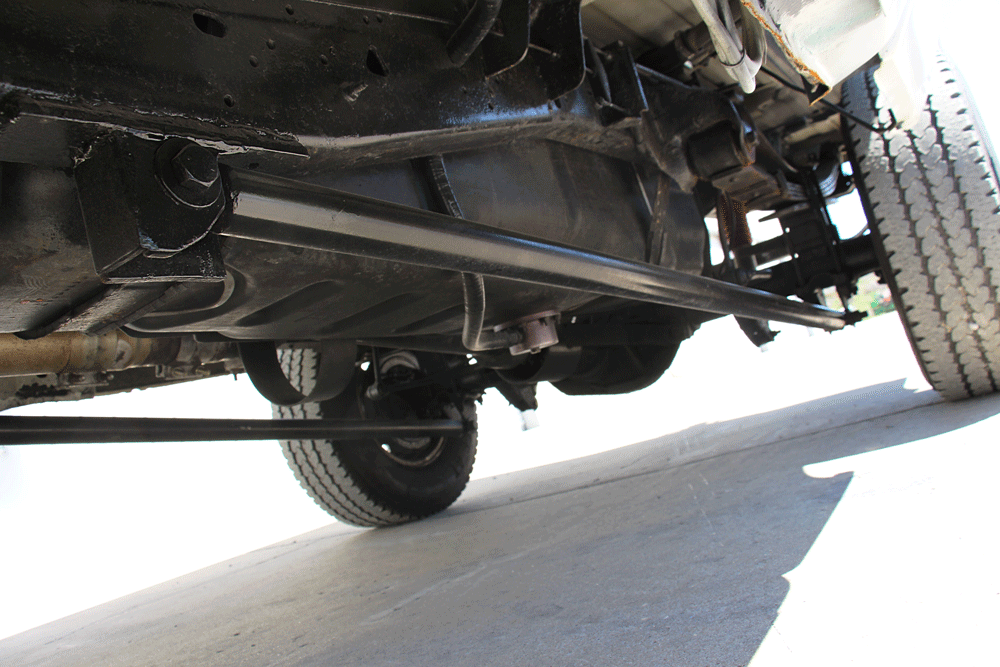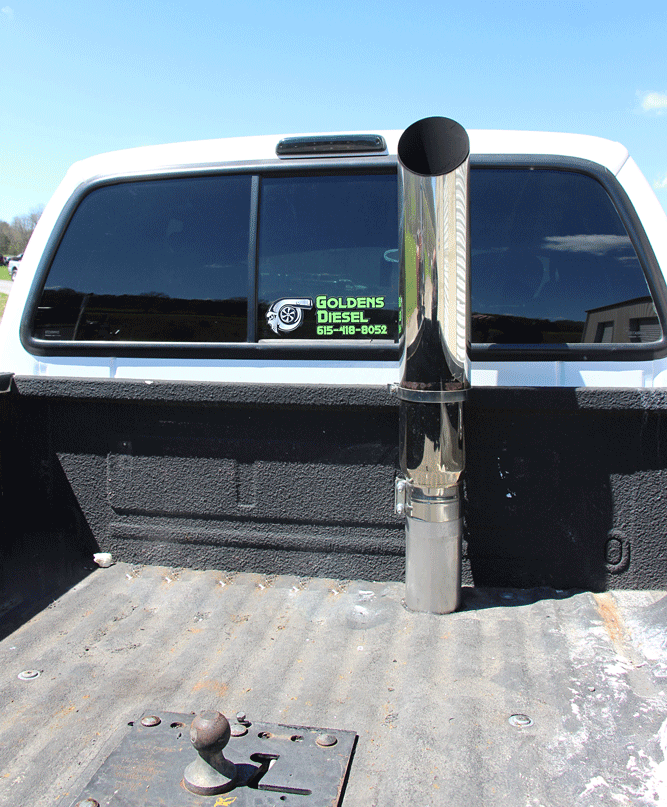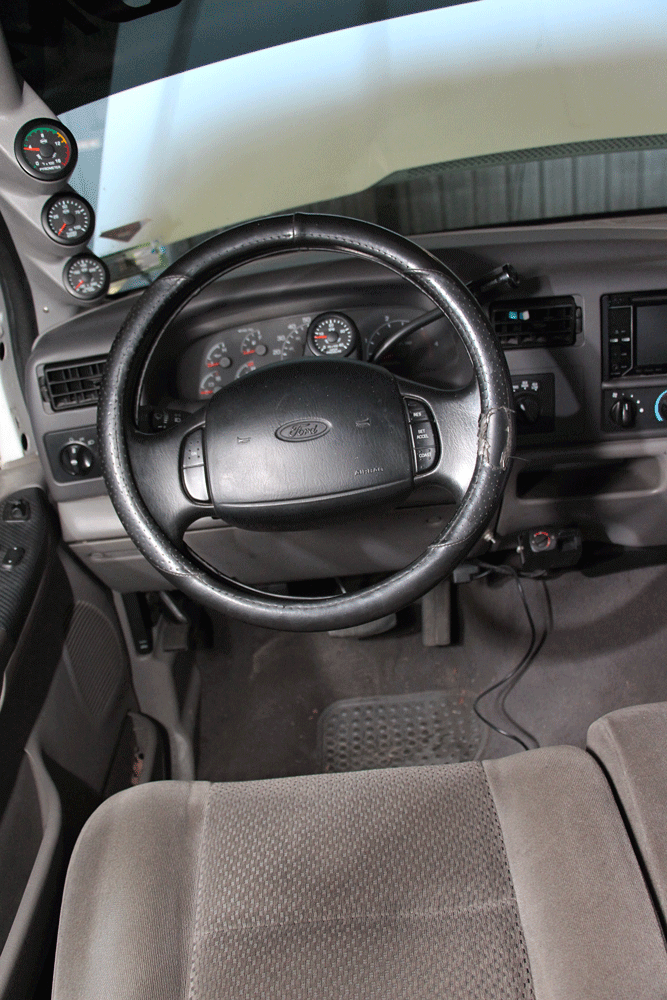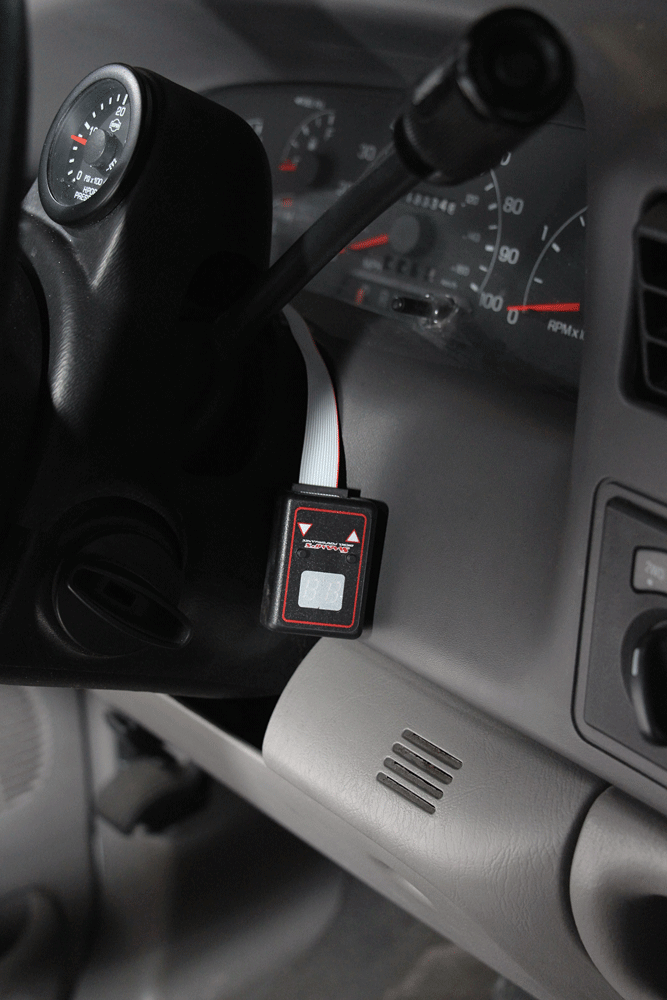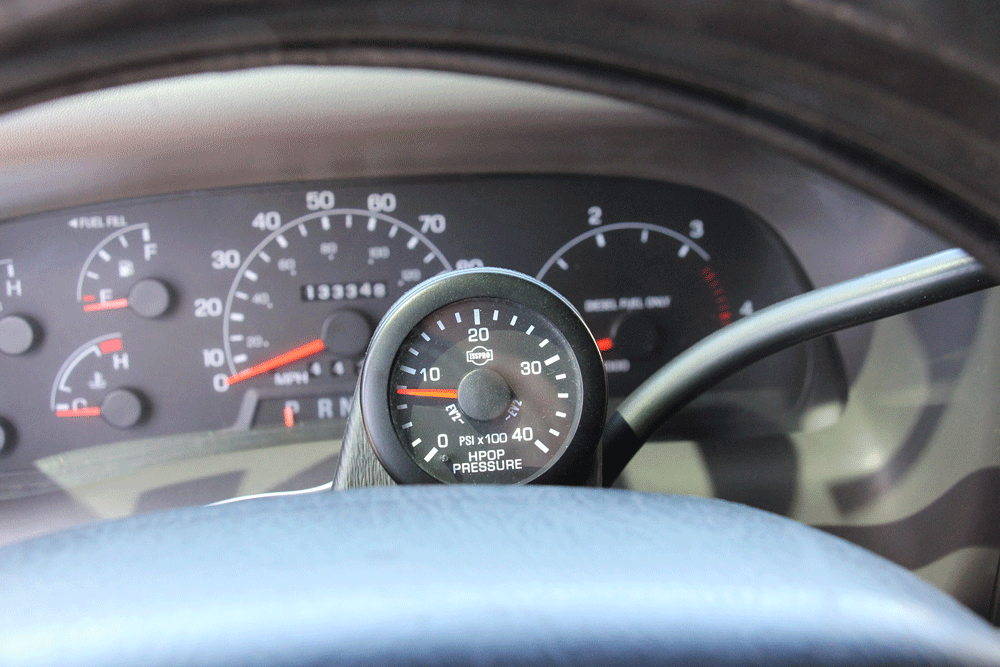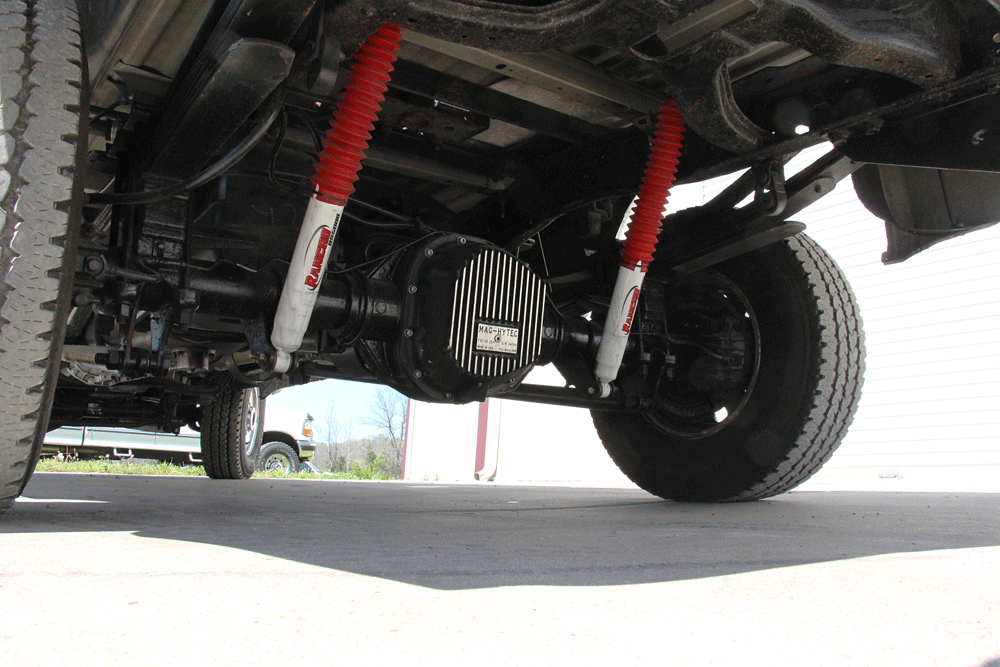 BTS Transmission
Bulletproofing the 4R100 automatic was left in the hands of Brian's Truck Shop. While under the BTS roof, the transmission would be graced with 300M input, intermediate, and output shafts, as well as a custom-tailored valve body and other select internals. A 2,400-rpm stall, triple disc torque converter built by Precision Industries was also included to make the S475 as drivable as possible on the street.
The Future is Now
Back in the day, an S475, 400/400 injectors, and good tuning would barely knock on the door of 700-rwhp—but now things are different. 7.3L die-hards like Tony are making well north of that on 300/200's thanks to better head flow, turbo technology, and tuning. So far, Tony's Super Duty has cleared 714-rwhp on the dyno, but according to the track is sending 780 ponies to the pavement. His current goals for the truck are to run an 11.5-second quarter-mile on fuel and put together an 11.0-second pass on nitrous. We don't see that being a problem. It's what comes after that that has our interest piqued. You could very well be looking at the next 7.3L to run 10's. So much for being called dinosaurs… DW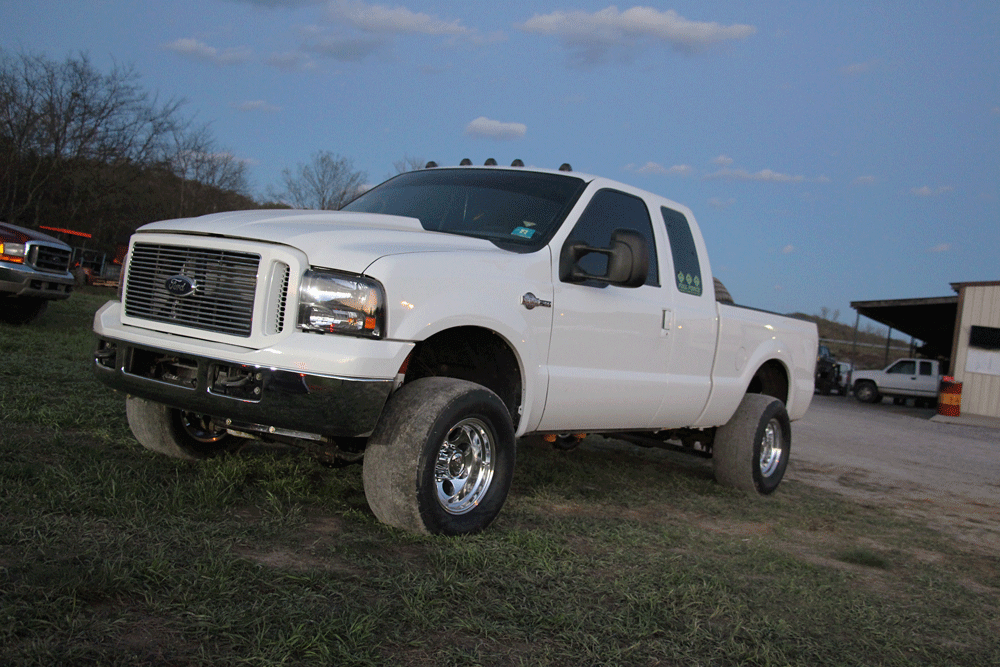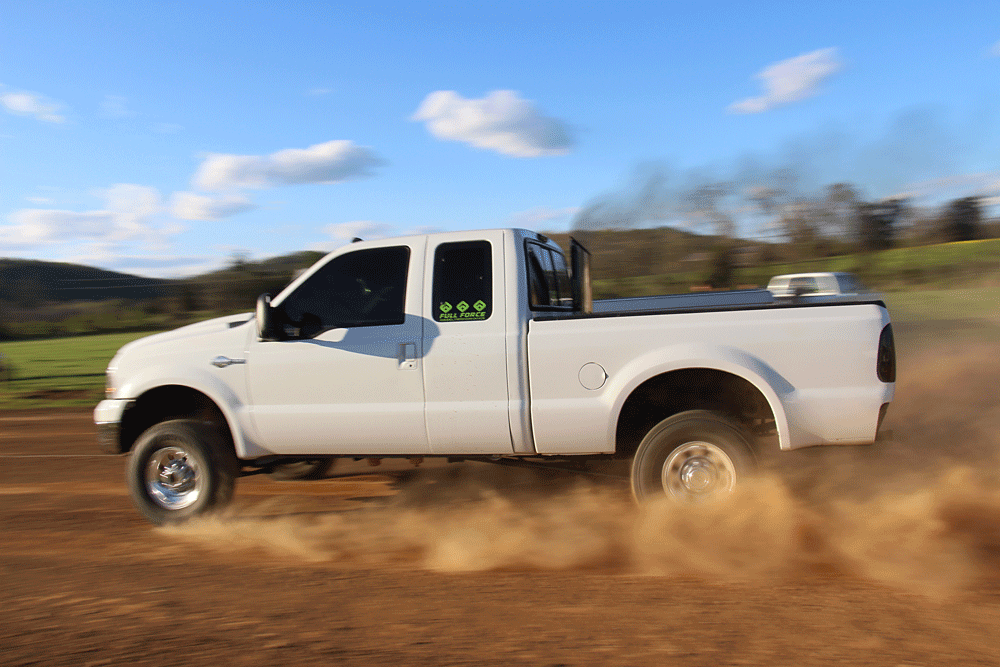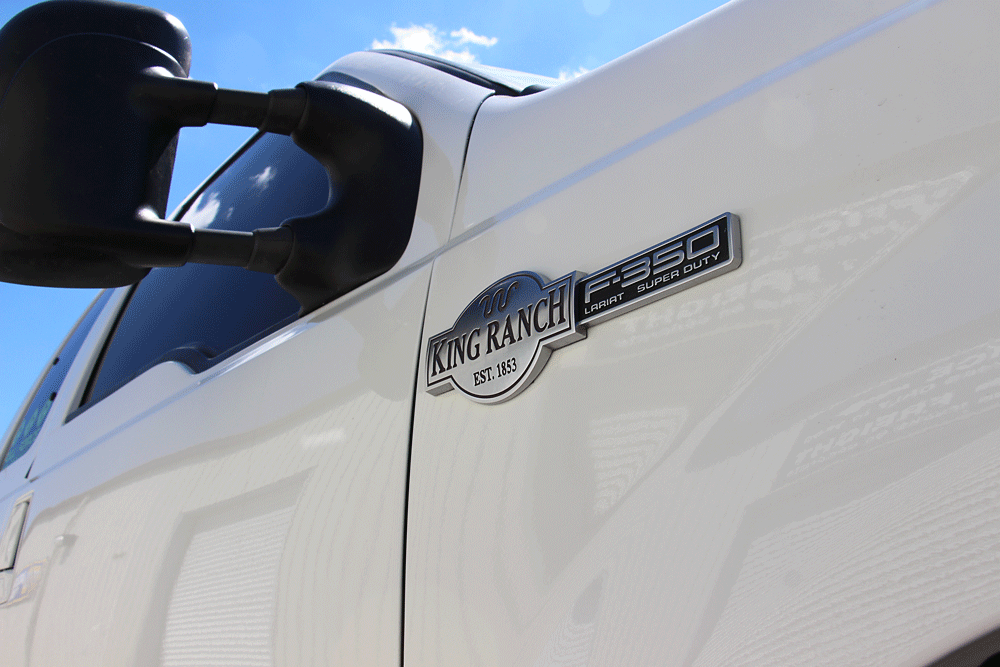 [divider]Specs[/divider]
Year/Make/Model: 2001 Ford F-350
Owner: Tony (T.J.) Salokas
Hometown: Wantage, New Jersey
Odometer: 132,000 miles
Engine: 7.3L Power Stroke built by Carson Stauffer Diesel
Short Block: HardBlok half-filled block, Dyno Proven girdle, ARP main studs, Manley rods, de-lipped and fly-cut 15:1 pistons, cut for fire-rings, Gearhead Automotive Performance Stage 2 cam, ATI damper, Precision Industries billet flex plate
Heads: Carson Stauffer Stage 2 cylinder heads cut for fire-rings with Diesel Innovations 4130 chromoly push rods, A1 Technologies H11 head studs, Lewis Built Performance & Fabrication valve covers, Diesel Innovations stainless steel headers
Fuel: Swamp's Diesel Performance 300/200 hybrid injectors, Marty's Diesel Performance 1375 fuel system with A1000, Carson Stauffer regulated return with Aeromotive regulator, Bean's Diesel Performance fuel tank sump
Oil: Swamp's Diesel Performance Gen3 high-pressure oil pump with stock 17-degree pump, DieselSite high volume low-pressure oil pump
Air: Carson Stauffer T4 turbo mount, Barder Turbo Service Billet S475 with 87mm turbine wheel and 1.10 A/R exhaust housing, Alradco intercooler, Bean's Diesel Performance billet intake plenums, Alradco aluminum intercooler, Flex-a-Lite cooling fans
Tuning: Swamp's Diesel Performance via Hydra Chip
Transmission: BTS 4R100 automatic with 300M input, intermediate, and output shafts, 2,400-rpm stall Precision Industries torque converter
Horsepower: 714 hp (dyno), 780 hp (track)
Torque: 1,320 lb-ft (dyno)
Tires: 265/75R16 Firestone Transforce AT's (street), 30×14 M&H Cheater Slicks (track)
Wheels: 16-inch factory Alcoa (street), 16×10 chrome ION Alloy (track)
Axles: Rear Detroit Truetrac
Suspension/Steering: Homemade traction bars, Rancho RS5000 shocks