With an insane 10-inch lift and 37-inch tires on 24-inch wheels, it's definitely hard to miss Joey Rodriguez's 2012 Dodge Ram 2500 when it's rolling down the road. While lifted pickups are fairly common, show-quality trucks that drag race, sled pull, and drive around town are few and far between, and that's exactly what Joey does with his hopped-up Cummins.
"Joey's rockin '12 Ram proves that sometimes you can have it all."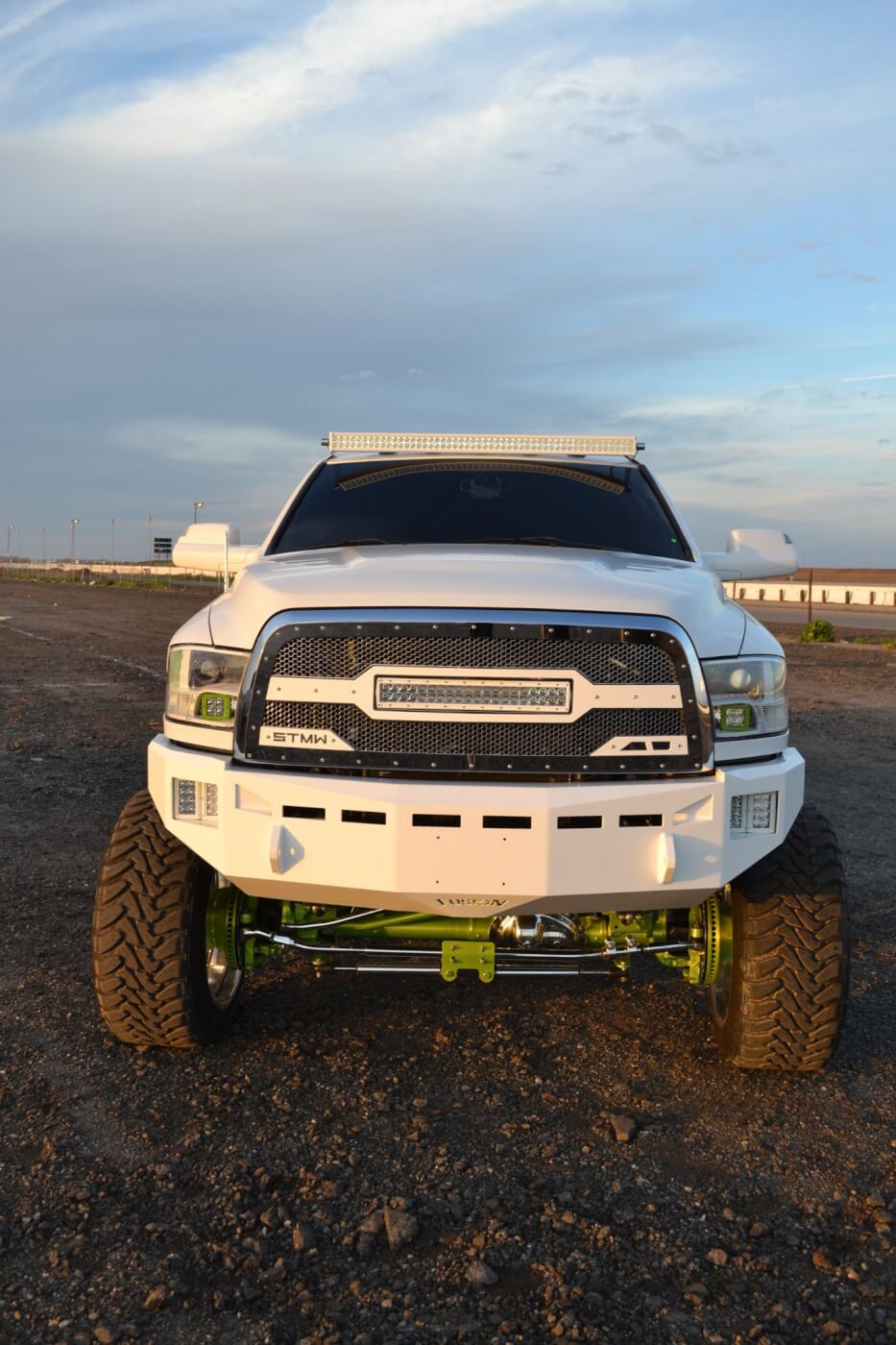 ALTERED VIEW
It all started with the big suspension lift. Krazy Kustoms outfitted the nearly new truck with suspension that's been powder coated in Shocker Yellow and outfitted with twin chrome King coil-over shocks per corner. Even the differential covers and driveshafts are chrome, as Joey didn't want to leave any part of the undercarriage untouched. In addition to the lift, a set of 24×12-inch Evade wheels were added from American Force, along with 37-inch Toyo tires.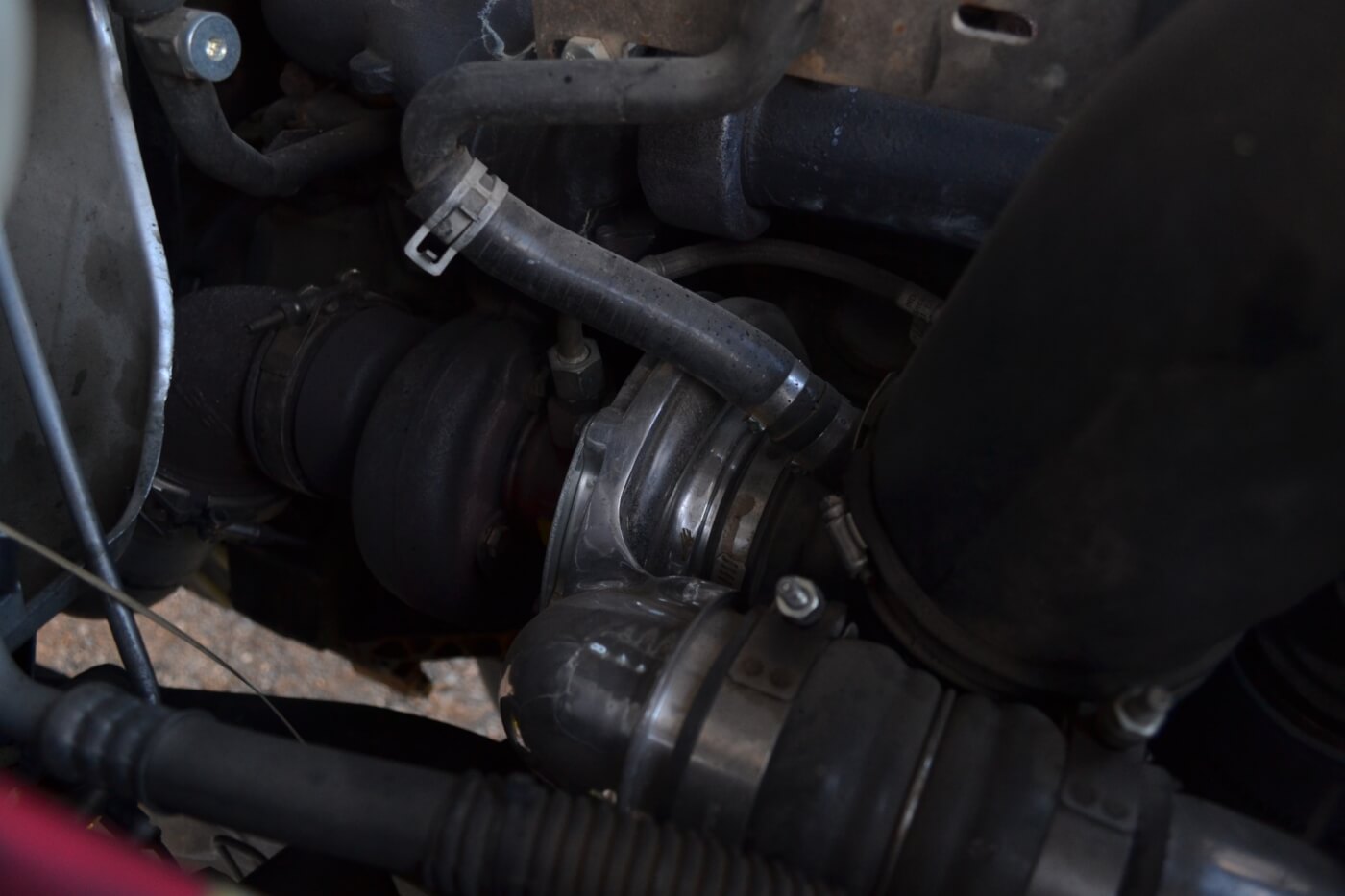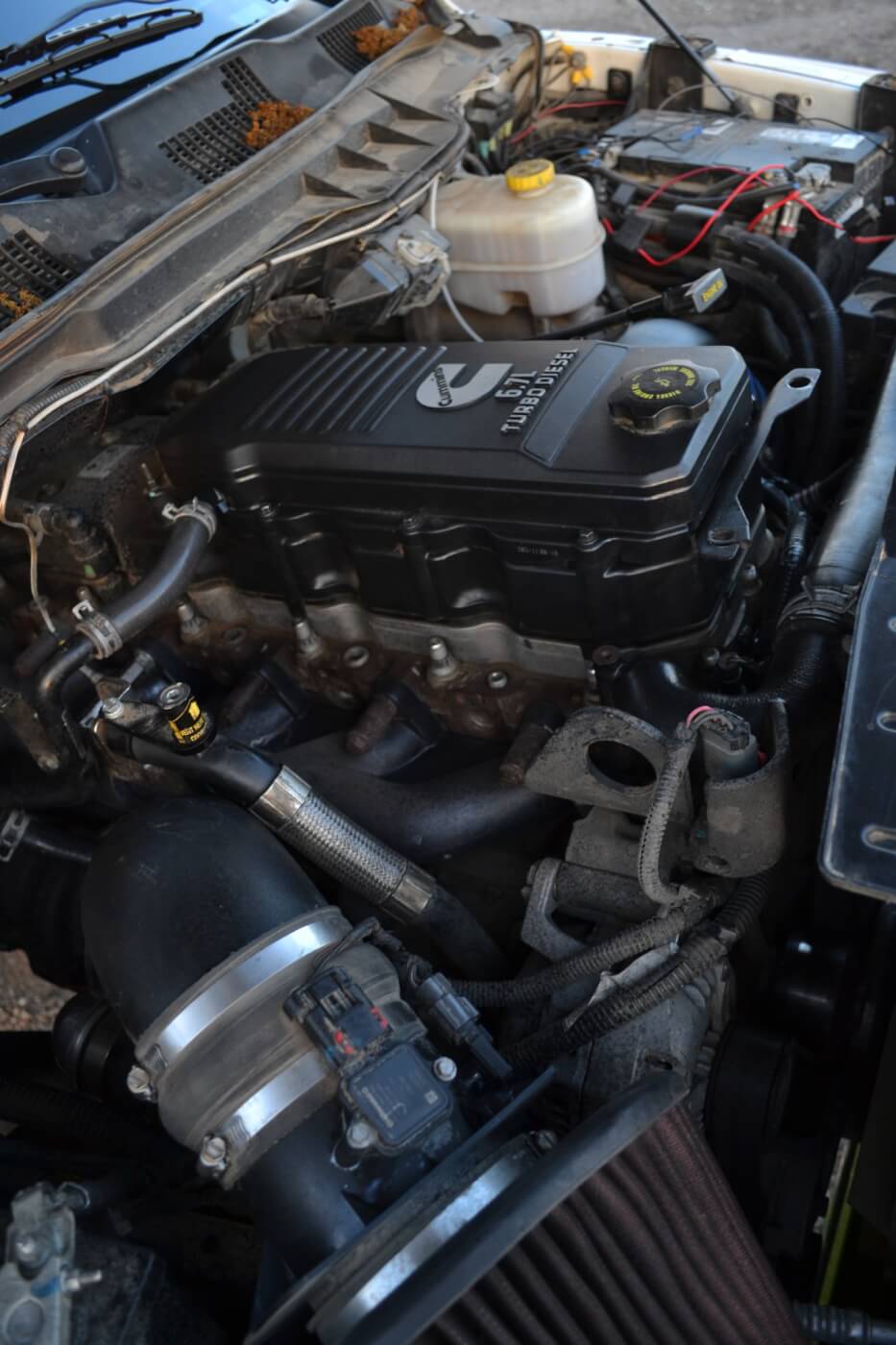 FORCED PERFORMANCE
Having an impressively lifted truck didn't stop Joey from using it though. He frequently sled pulled and towed heavy with his '12 Dodge Ram; he even made some pretty good passes at the track with the chipped-up truck. Then, at a drag race, disaster struck, as the Dodge managed to blow a head gasket, tear up the stock transmission and destroy its transfer case all in one pass.
Not one to turn tail and run, Joey decided to build his Dodge to be "badder" and stronger and enlisted the help of Brown's Diesel to make it happen. The engine was torn apart, and the head gasket issue was fixed with ARP 625 studs, along with fire rings that were cut by Brown's and installed for ultimate sealing. At the same time, Brown's also went about solving Joey's 68rfe transmission problem by ordering a M3GA68-JR transmission from SunCoast Diesel Transmissions. The modified 68rfe has upgraded drums, an upgraded low and reverse spring setup, a machined pump to allow for more pressure, as well as new bushings, seals, rings, frictions, and steels.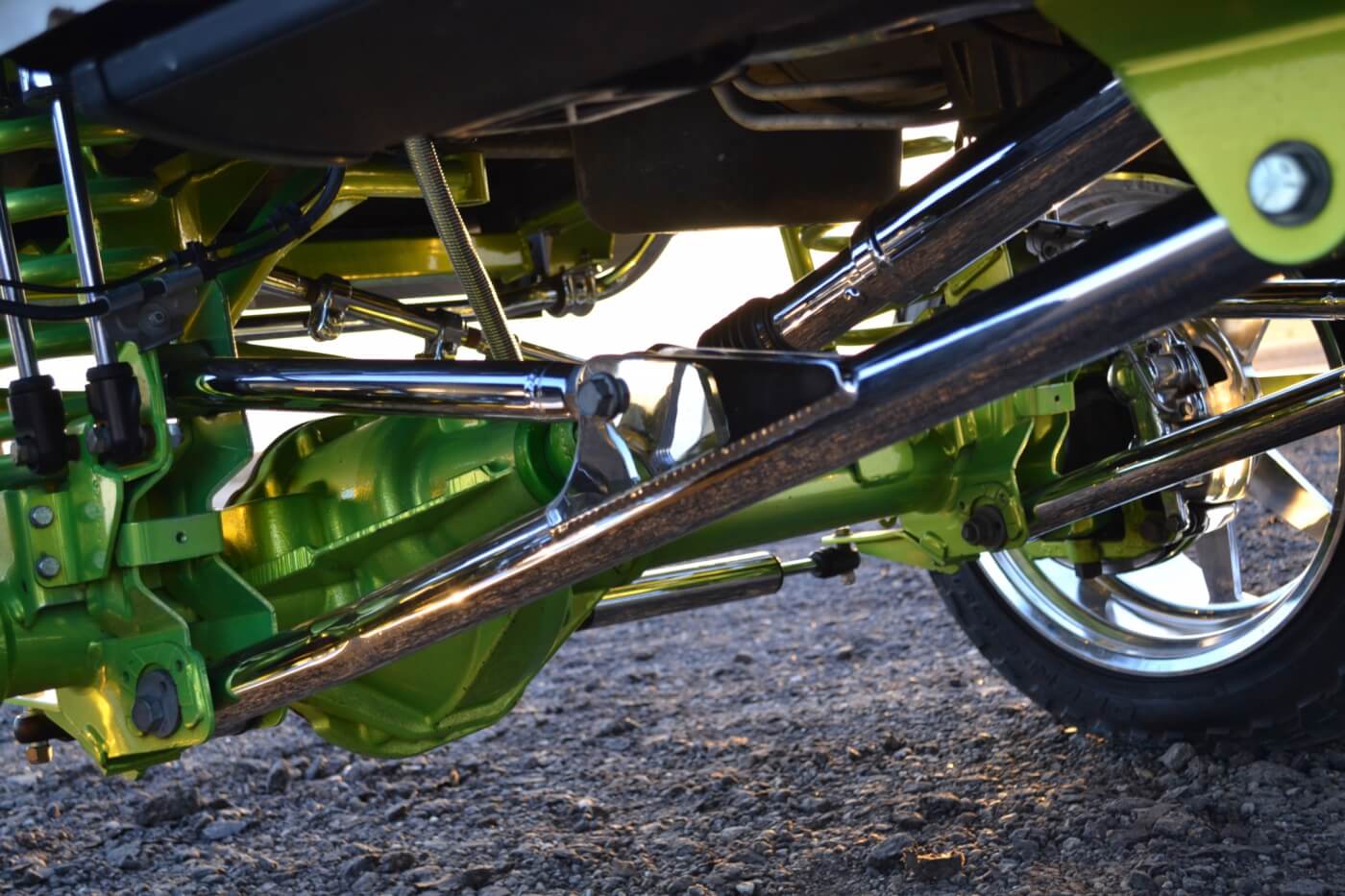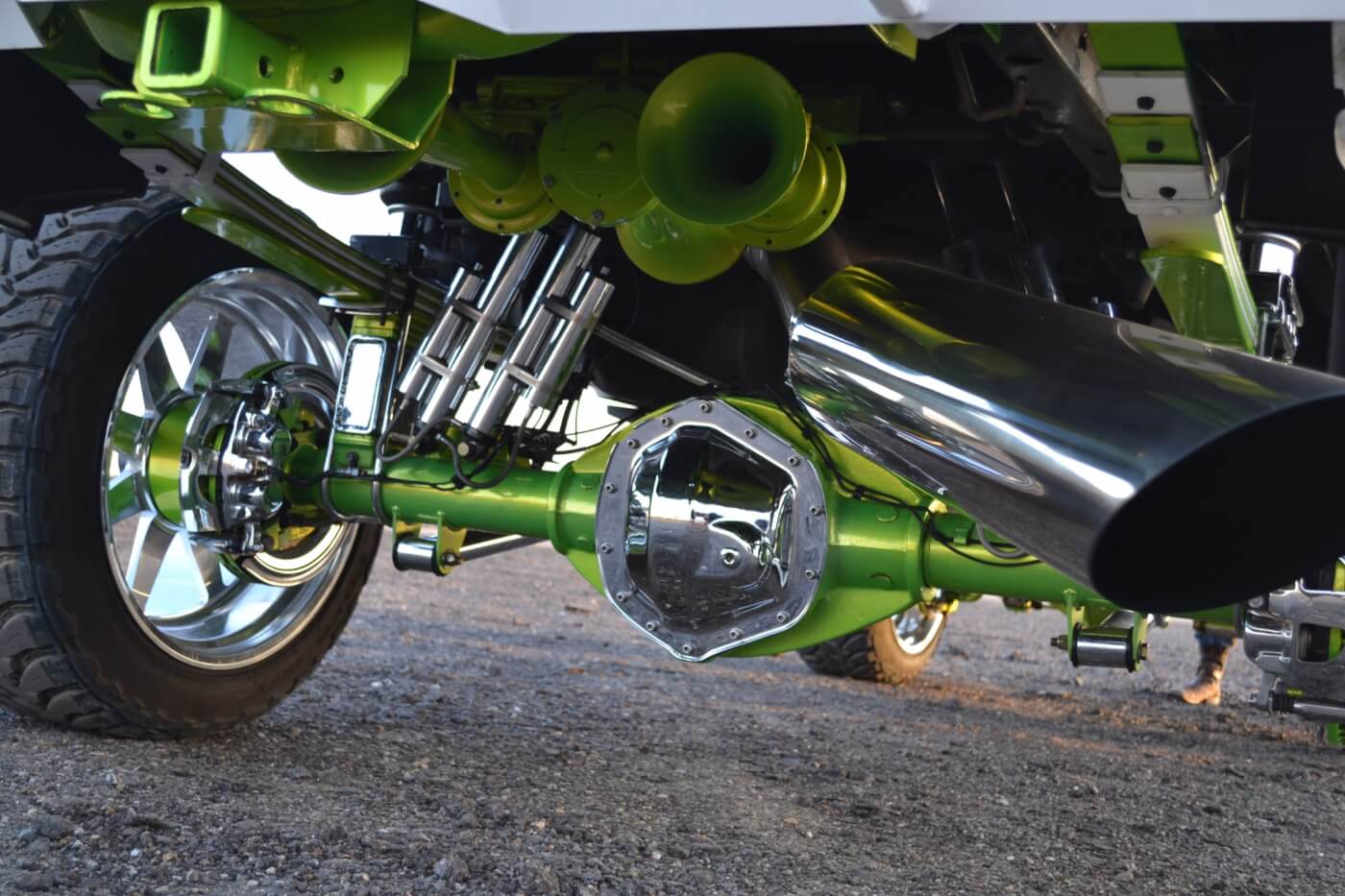 With a power handling capability of 650 rear-wheel horsepower, Joey was determined to put the new transmission through its paces. Just a programmer wasn't going to do it anymore, so Joey plunked down the coin for a bunch of performance parts, along with the new head gasket and transmission. The fuel system was upgraded with an AirDog 165 lift pump, an 85-percent-over CP3 pump from Industrial Injection, as well as 100-hp injectors. Airflow was also upgraded, with a K&N air filter, Industrial Injection Silver Bullet 64 turbo, and a BD Diesel Performance intake horn.
Tipping the scales at more than 8,200 pounds, Joey's radical Ram is too heavy to be that fast, but when the combination was finished, he was pleasantly surprised to be clicking off mid 13-second quarter mile passes, at almost 100 mph. Even more surprising were the dyno numbers, as when Joey hit the rollers with his truck, it clicked off an impressive 696 rear-wheel horsepower. Best of all, Joey still sled pulls and tows trailers with his daily driven beast. With show, go, and tow covered, Joey's rockin' Ram proves that sometimes—you can have it all. DW