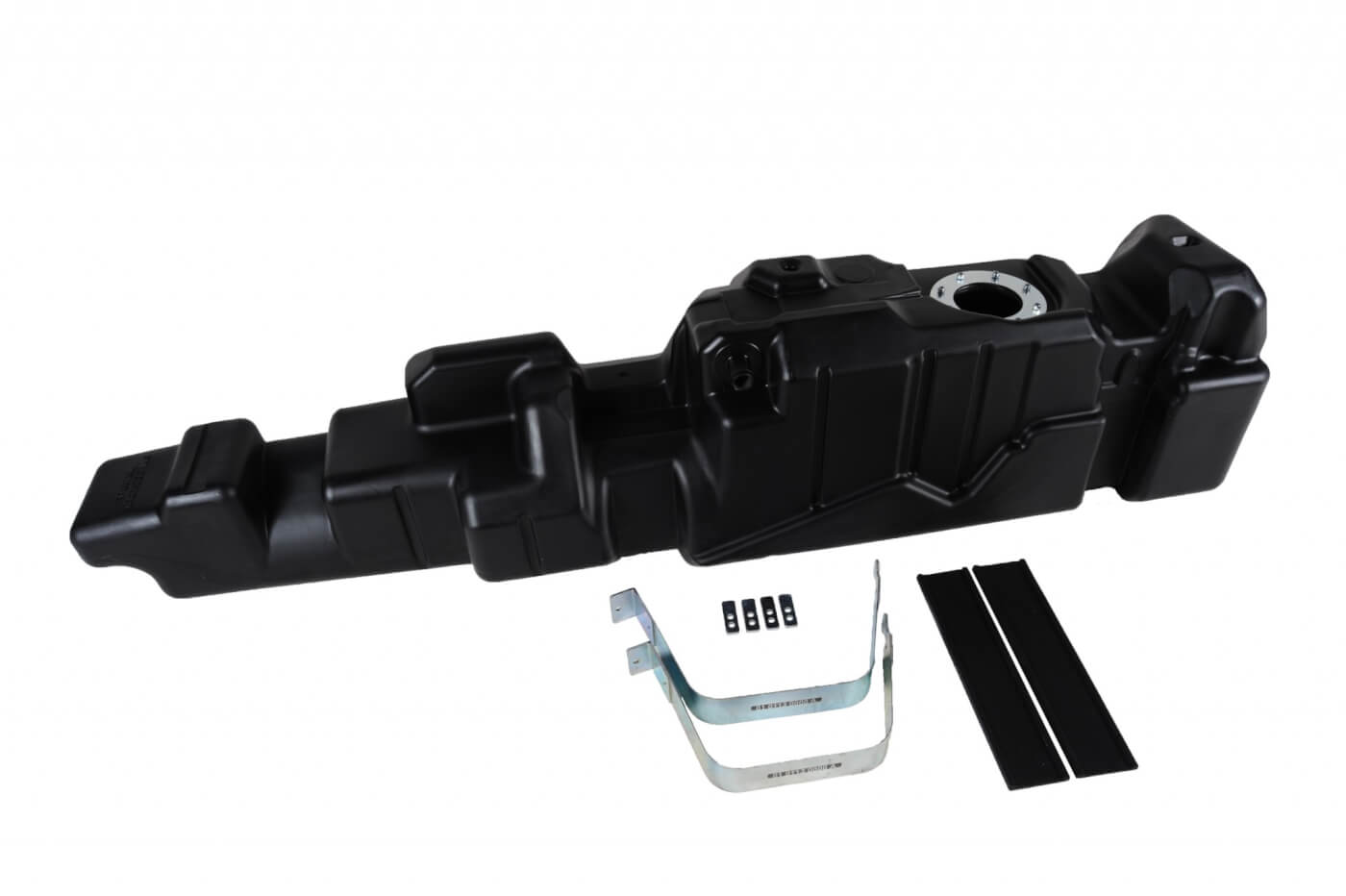 Double-Capacity Ram Fuel Tank
WHAT IT IS:
55-Gallon Tank For 2013-2015 Cummins Diesel Trucks
WHY YOU WANT IT:
Titan's new 55-gallon fuel tank for Ram trucks equipped with a Cummins mill will help those vehicles to a 27-gallon increase in fuel capacity. This almost doubles the stock tank's fuel load of 28 gallons, nearly doubling the distance that can be driven between fuel stops. The extra heavy-duty, military-grade tank is manufactured with cross-linked polyethylene, a material that makes Titan tanks very tough, while also being rust and corrosion free.
The tank is loaded with additional features such an exclusive low-fuel trap design, galvanized steel mounting straps, roll-over safety vent valves and shock-absorbing mounting bushings. The tank is offered with a custom-molded shield formed to the bottom of the tank, which is recommended for trucks that are used off-road. This extra-large replacement fuel tank fits 2013 through 2015 Dodge Ram 2500 and 3500 crew cab, long bed diesel pickup trucks.
WHERE TO GET IT:
Titan Fuel Tanks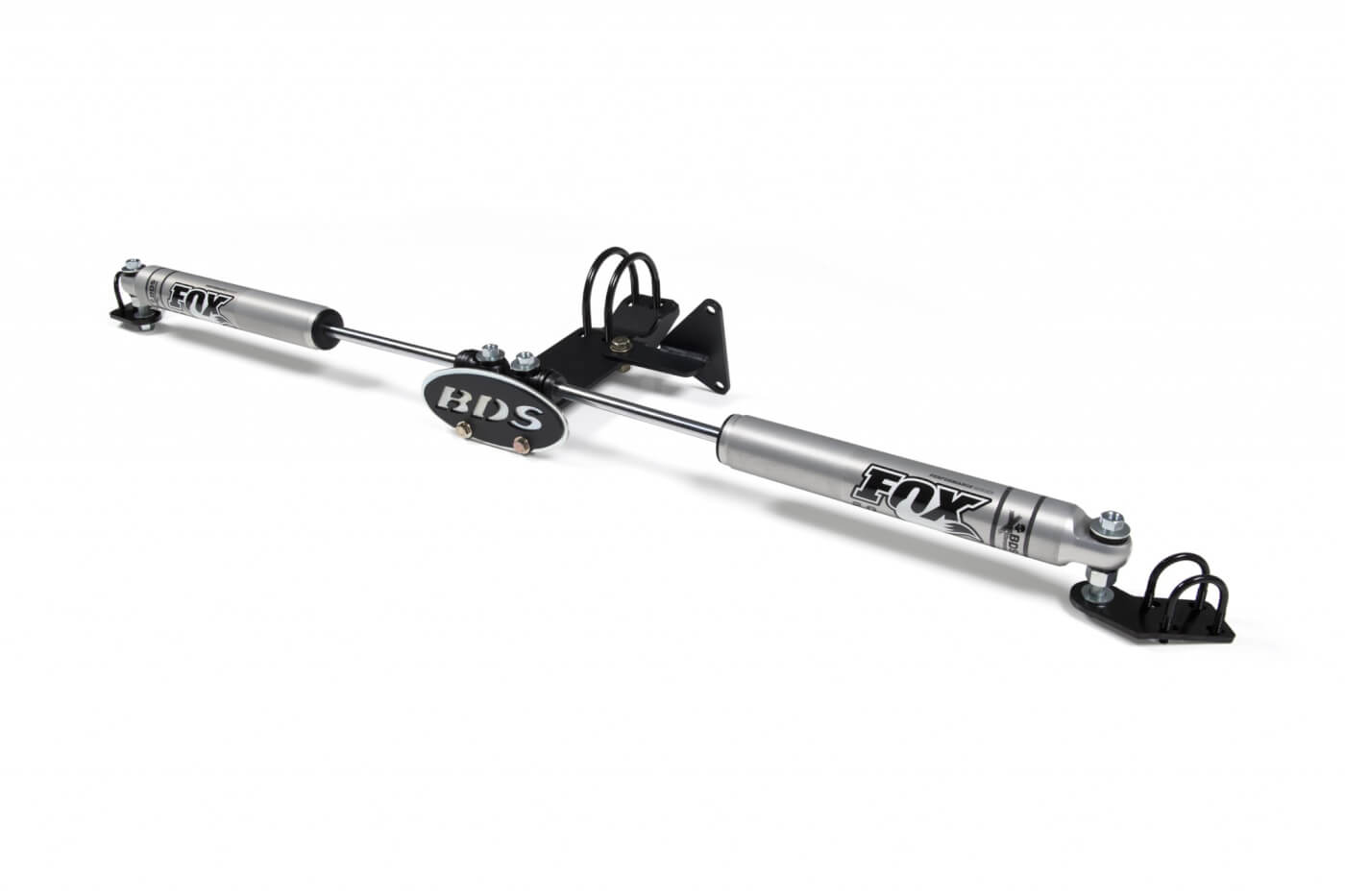 Smoother Super Duty Steering
WHAT IT IS:
Dual Steering Stabilizer Kit For Ford F-250/F-350 Trucks
WHY YOU WANT IT:
BDS Suspension has expanded its Fox 2.0 steering stabilizer lineup with new dual kits designed for the 2005-2015 Ford F-250/F-350 Super Duty 4WD trucks. These new kits are specially designed to improve drivability by reducing front-end shimmy caused by oversized tires. Whether your Super Duty is built for backwoods wheeling or daily commutes on the highway, this dual steering stabilizer system will improve bump steer and handling characteristics.
Designed to work on trucks with 2 inches of lift and above, this kit mounts end-to-end across the front axle, securely mounting to the front axle assembly along with clamping to the tie rod. This stabilizer system uses a pair of Fox 2.0 cylinders featuring gas-pressurized cold-forged 6061 T6 aluminum shock body and an oversized 5/8-inch heavy-duty chrome shaft. They are said to provide superior dampening capabilities over standard hydraulic cylinder setups.
WHERE TO GET IT:
BDS Suspension
bds-suspension.com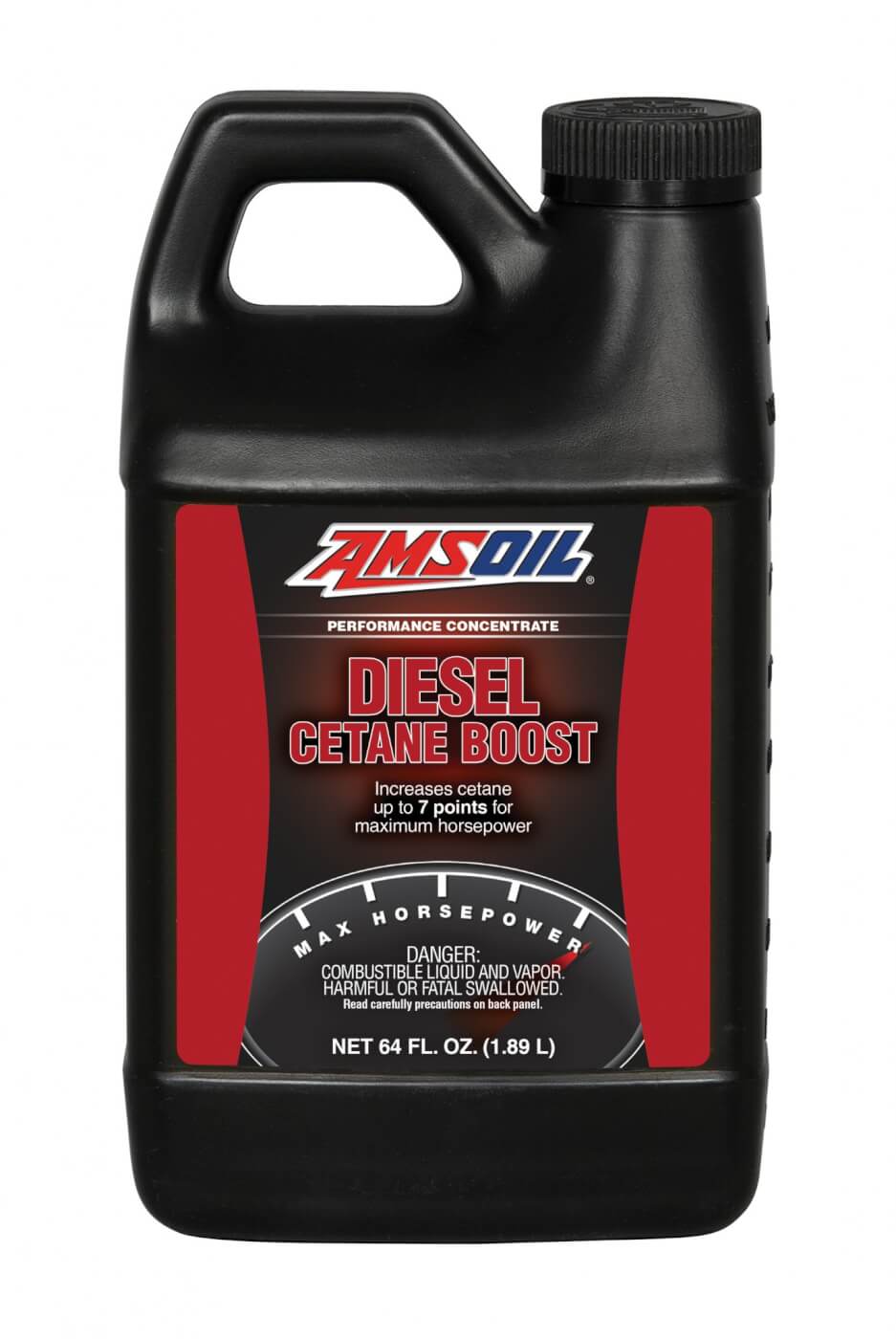 Cetane Boost For Large Fuel Loads
WHAT IT IS:
Amsoil Diesel Cetane Boost Now Offered In Half-Gallon Size
WHY YOU WANT IT:
Diesel engines operate best on fuel with cetane values of 50 or higher. Most diesel fuel sold in North America has a cetane value of 40-45. Amsoil's Diesel Cetane Boost makes no sacrifices; it's purpose-made for diesel owners who demand maximum results without compromises. Amsoil Diesel Cetane Boost is said to raises the cetane number of diesel fuel up to seven points for maximum horsepower, increased fuel economy and easier starts in all diesel engines.
Amsoil Diesel Cetane Boost is recommended for use in all types of heavy- and light-duty, on- and off-road, and marine diesel engines. It's the perfect additive for your daily driver or weekend warrior. Diesel Cetane booster can be used in each tank of fuel and is excellent for use with the current, ultra-low-sulfur diesel fuel (ULSD).
WHERE TO GET IT:
Amsoil Inc.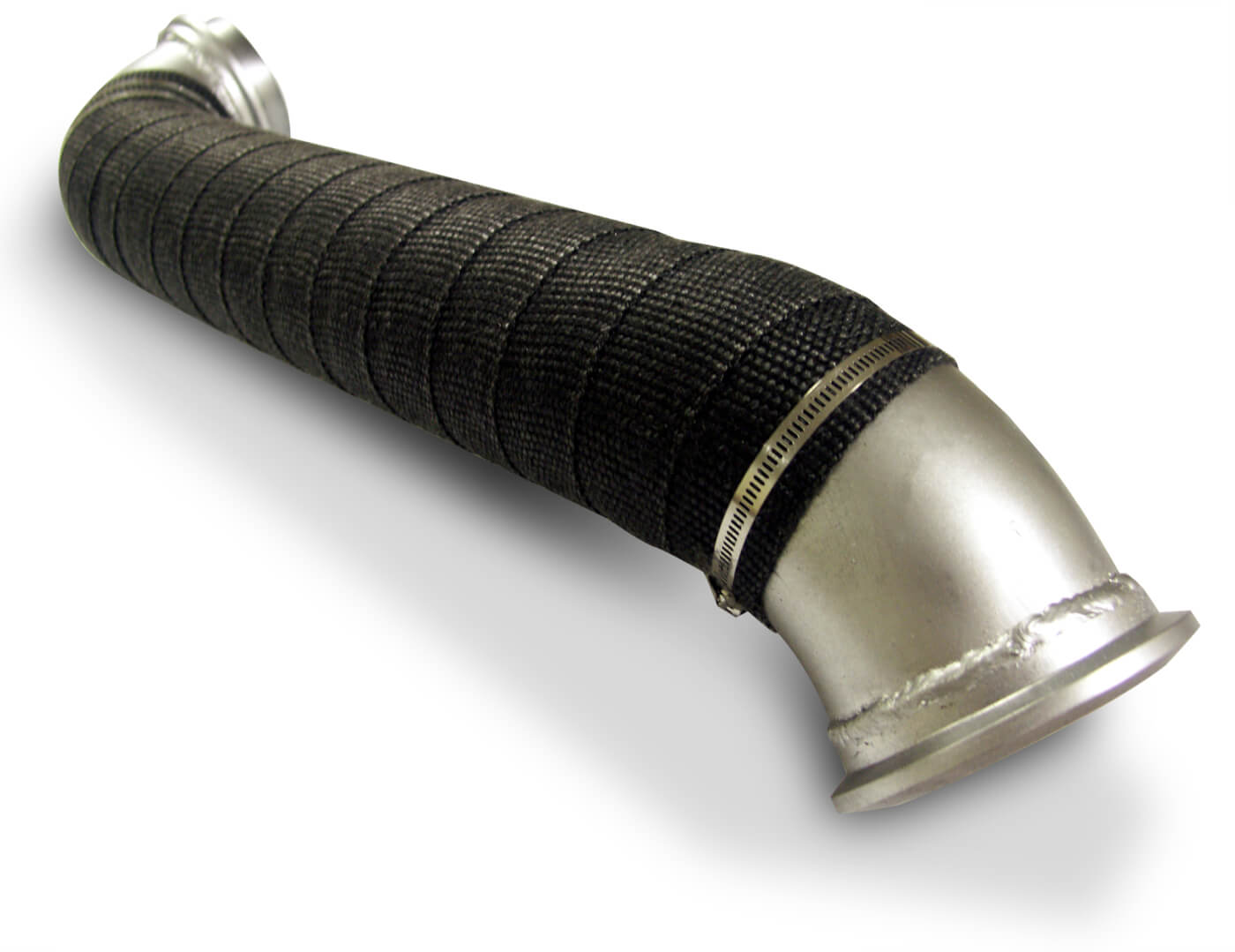 Lower EGT For Chevy/GM Diesels
WHAT IT IS:
Duramax Turbo Direct Pipe
WHY YOU WANT IT:
Diamond Eye Performance offers a new Turbo Direct pipe for the 2003-2007.5 Chevy/GM LLY, LBZ diesel exhaust systems. The pipe features CNC-machined end-forms for precise fit, and mandrel-bent tubing to provide smoother airflow from the turbo. It's covered with thermal wrapping to help reduce your EGT by up to 150 degrees in most towing situations. The new Turbo Direct pipe can be used in conjunction with one of Diamond Eye's "Quiet Tone" exhaust systems for maximum exhaust flow and performance.
WHERE TO GET IT:
Diamond Eye Performance
800.635.9950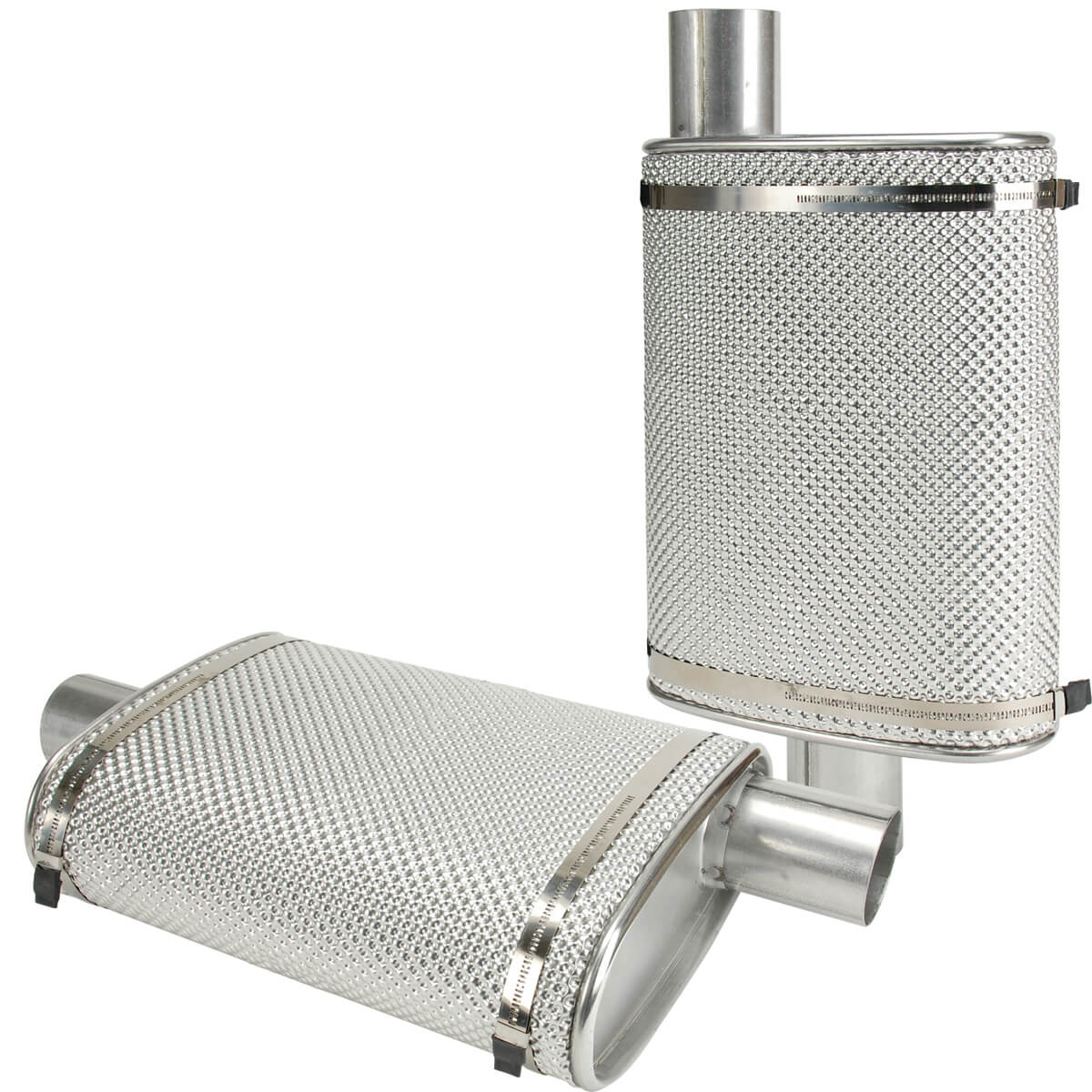 Cool Your Exhaust
WHAT IT IS:
Muffler Heat Shield
WHY YOU WANT IT:
DEI now offers a muffler heat shield kit for your truck. The heat from a diesel engine can be many times greater than that produced by any hot rod and muscle car. This heat can be transferred down the exhaust pipes to your mufflers. From there, it's often concentrated and transmitted to the cabin and/or bed of your rig. This can make your interior uncomfortable and cook your cooler in the bed of your truck.
DEI's New Muffler Shield Kit is constructed of 10-mil dimpled aluminum with a 1/8-inch needle glass insulator. The result is a clean-looking shield that greatly reduces radiant heat resulting in a cooler cabin interior. The same can be sad for any covered bed space too. This is extreme protection from the extreme heat of your exhaust
WHERE TO GET IT:
DEI Thermal Products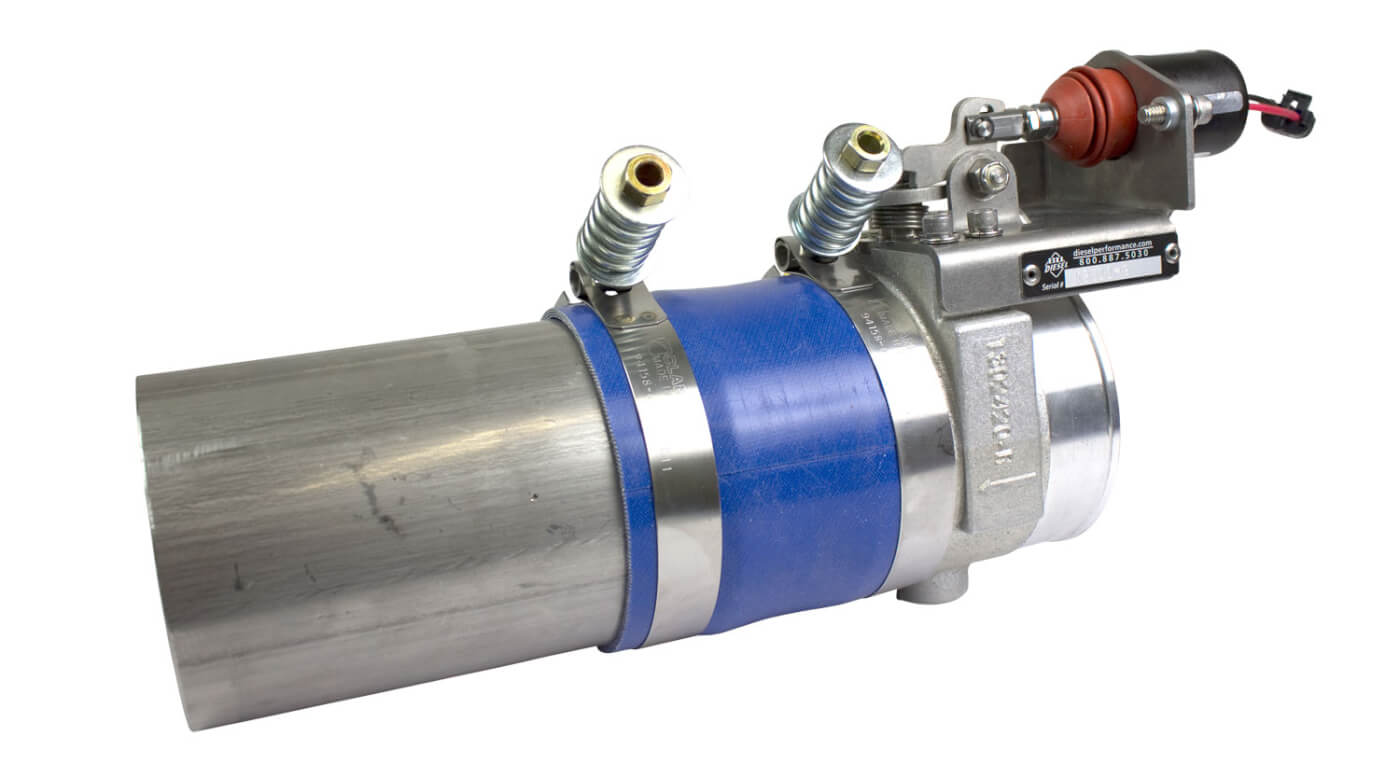 Runaway

Preventer
WHAT IS IT:
Emergency Engine Shutdown
WHY TO YOU WANT IT:
BD Diesel Performance now offers positive air shutdown kits for Ford Power Stroke and Duramax diesel-powered rigs. Originally introduced for use on the Dodge Ram Cummins-powered trucks, as well as for use in the oil and gas industry, the BD positive air shutdown kits are now becoming a common safety device in diesel drag racing and dyno competitions where a stuck nitrous solenoid can have disastrous result.
As most diesel enthusiasts know, a diesel engine requires only fuel and air to run. Loose flammable vapors that are common in oil and gas trades can cause engine run-on after being keyed off. The same can happen with a stuck nitrous valve when making big bower at the track or on the rollers. BD's positive air shutdown kits solve this issue for all diesel owners, at work or at play.
WHERE TO GET IT:
BD Diesel Performance
Hot Fuel
WHAT IT IS:
Dieselsite Fuel Heater
WHY YOU WANT IT:
Diesel fuel is subject to waxing or gelling at lower temperatures. This is the transition of your diesel fuel from a liquid to a solid. Of course, this doesn't make for a happy diesel engine. To keep your fuel from gelling next winter, consider installing a diesel fuel heater from Dieselsite. This will reduce and prevent waxing or gelling in cold weather, keeping your rig running strong. Kits are available for 1994-1997 PSD, 1999-2003 7.3L, 2003-2007 6.0L and 2011-2015 6.7L Fords. They will also fit most aftermarket fuel filter/pump setup with a #6 SAE (3/8-inch O-ring) inlet port.
WHERE TO GET IT:  
Dieselsite
888.414.3457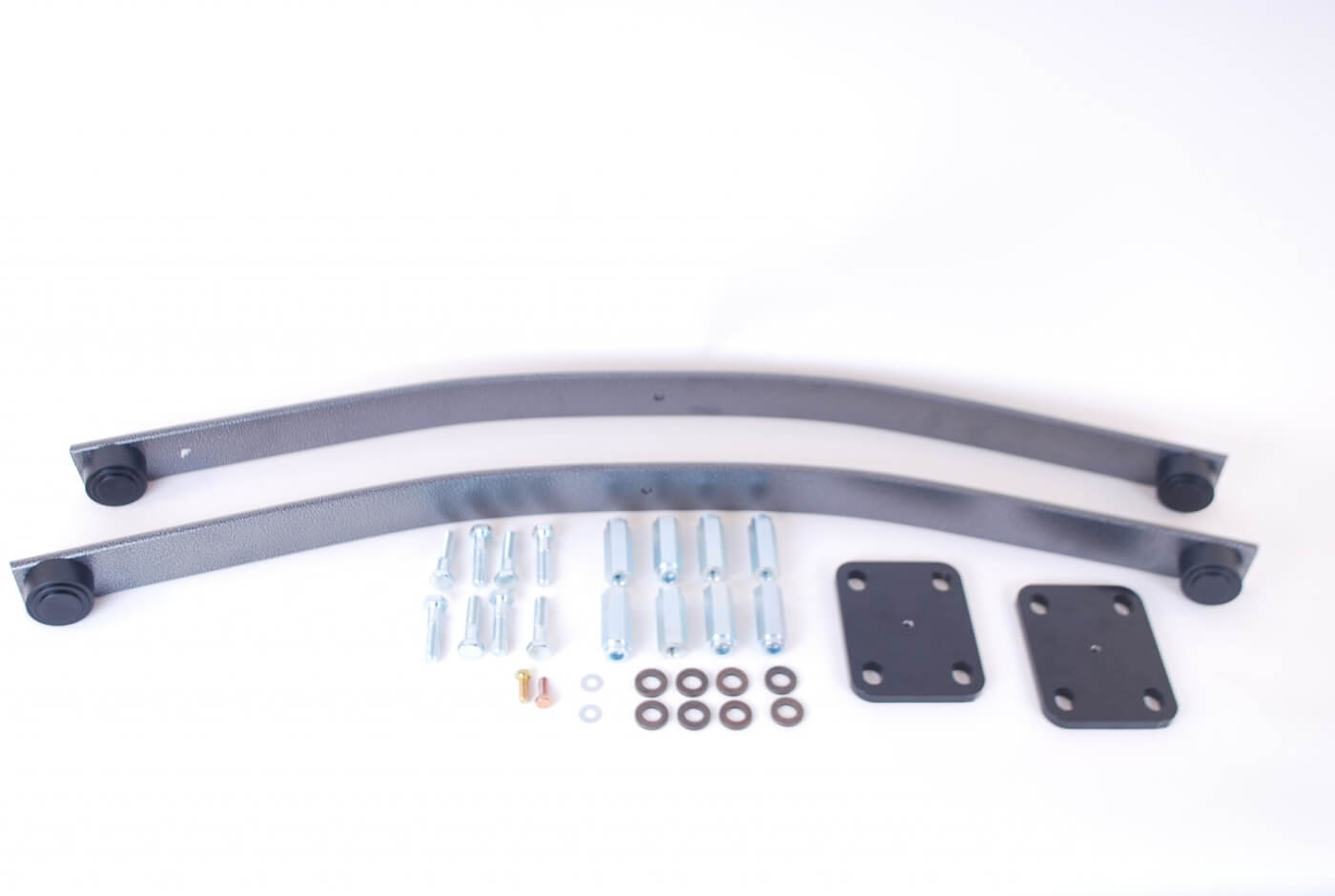 Diesel Van Load Help
WHAT IT IS:
Hellwig Helper Spring For Ram ProMaster
WHY YOU WANT IT:
Owners of the new 2014-15 Ram ProMaster 2500/3500 vans can now increase load capacity. Hellwig offers a helper spring kit that's said to provide additional load support to Ram ProMaster vans by adding an additional leaf below the factory leaf pack. The added springs provide the additional support when loaded, without the jarring ride when empty.
This is due to the fact that they engage as load is added, more as the vehicle suspension is compressed from added load. Unloaded, they maintain an almost stock ride. The Hellwig kit includes everything necessary to install the product. Never exceed factory GVWR rating for the vehicle. Fits both diesel- and gas-powered 2500 and 3500 ProMaster vans.
WHERE TO GET IT:
Sinister Diesel
888.966.6543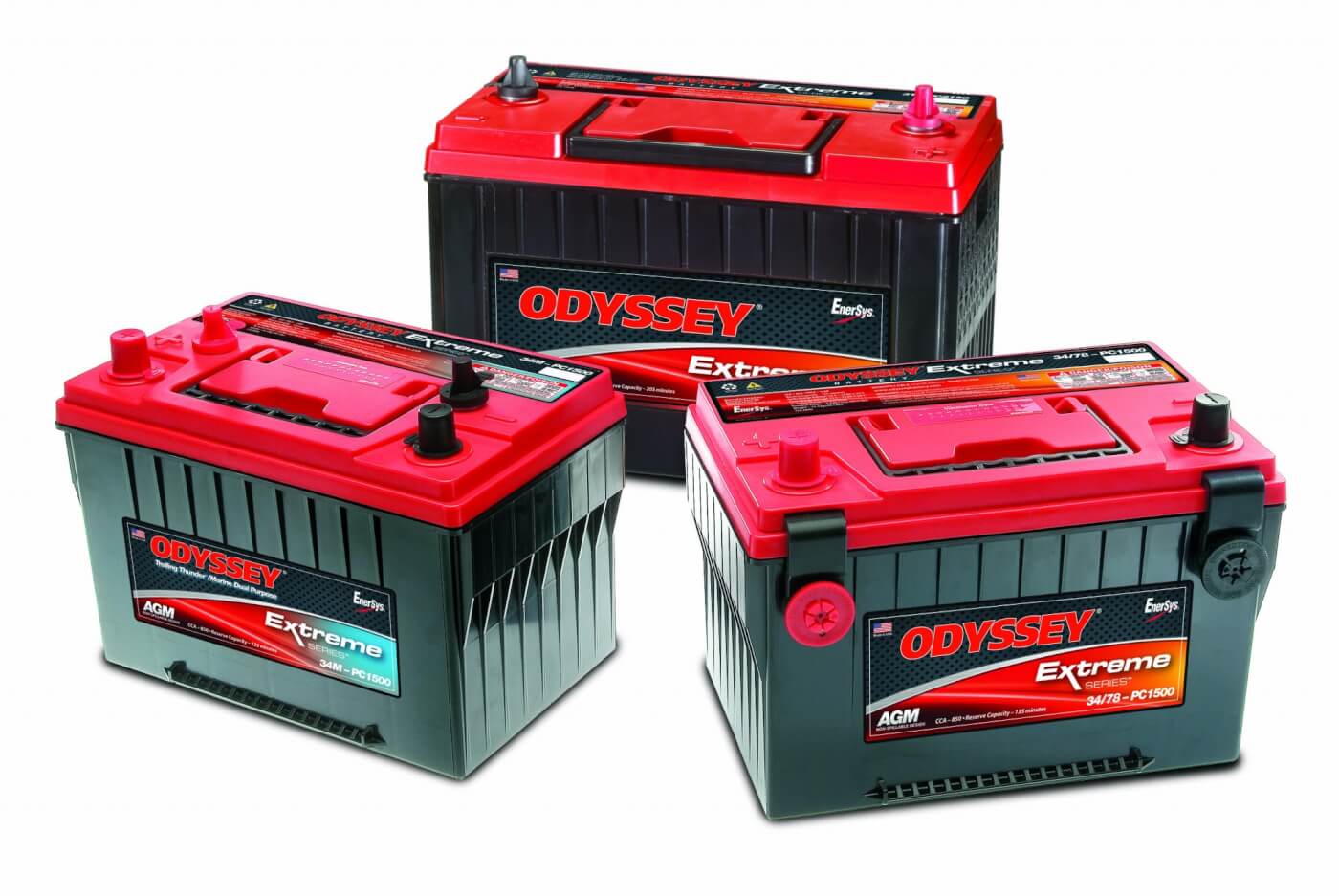 The Ultimate Battery?
WHAT IT IS:
Odyssey Extreme Series Batteries
WHY YOU WANT IT:
Odyssey Extreme Series batteries are designed for demanding applications, such as emergency response vehicles, transit buses and race cars, and, of course, diesel trucks. The pulse-hot cranking amps (PHCA), cold cranking amps (CCA) and reserve capacity (RC) ratings are substantially higher than those of conventional truck and automotive batteries.
Odyssey Extreme Series batteries are absorbed glass mat (AGM) batteries and feature thin-plate pure lead. It all means greater power, reliable starting, lighting and ignition, as well as deep cycling capability on package. Odyssey claims that the Extreme Series offers "twice the overall power and three times the service life of conventional batteries."
WHERE TO GET IT:
Odyssey Battery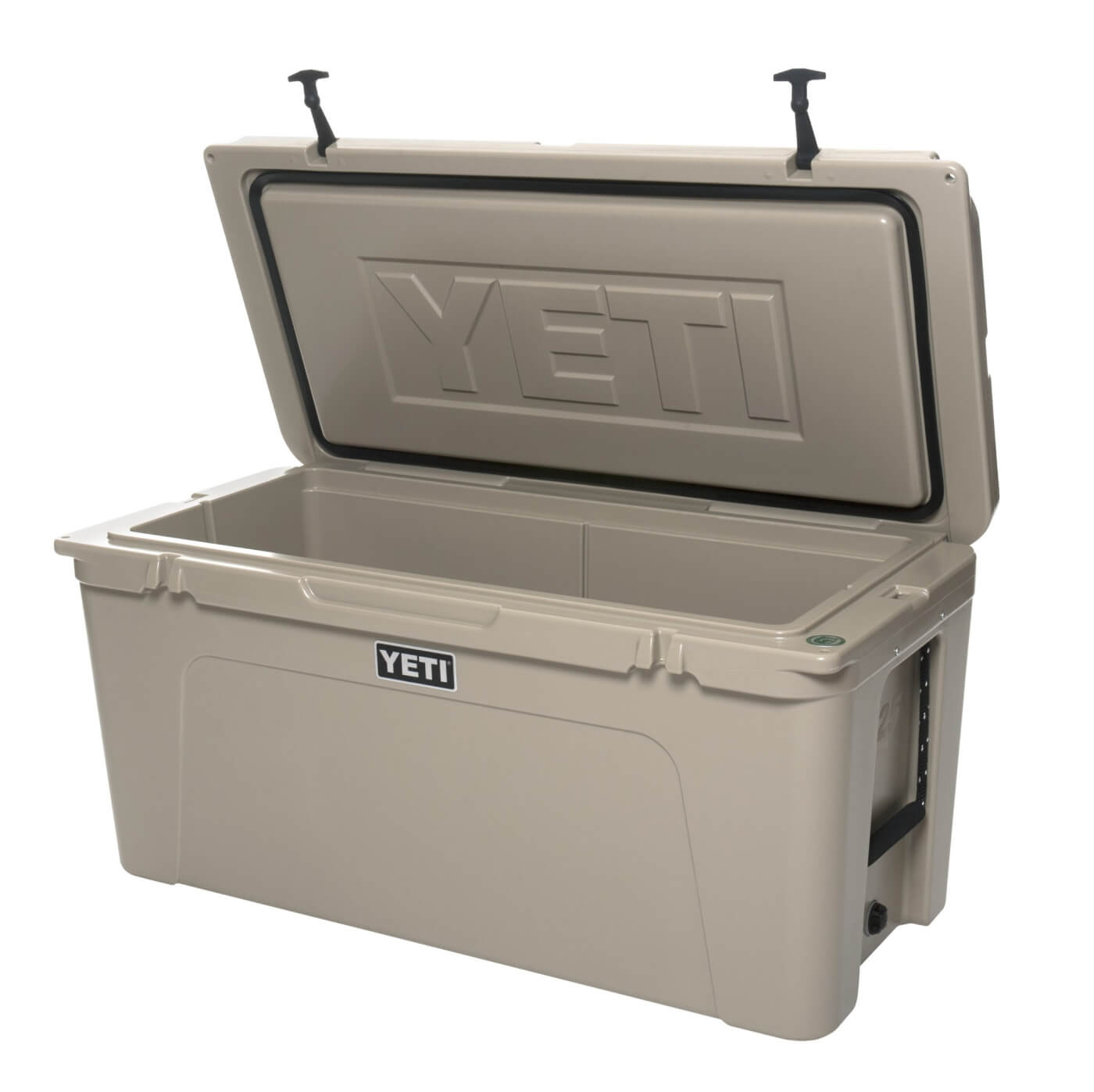 Super Cooler
WHAT IT IS:
Yeti Tundra Coolers
WHY YOU WANT IT:
When you need a durable cooler that can take a pounding and come back for more, the Yeti Tundra is your go-to ice chest. Yeti coolers are perfect for a weekend at the diesel drag races, extended camping trips, family vacations, or hunting and fishing expeditions.
Built from virtually invulnerable, roto-molded polyethylene and insulated with 2-3 inches of pressure-injected polyurethane in the walls and lid, it's your best bet for keeping ice on longer journeys. The Yeti Tundra offers ample space to hold all you need and have space for all you want on the road, trail or on the water. The Tundra line of coolers are perfect for your family getaways.
WHERE TO GET IT:
Yeti Coolers
1.512.394.9384