At the beginning of America's industrial age, one Ransom Eli Olds was born in the Midwestern farming community of Geneva, Ohio, on June 3, 1864. The Civil War was in its final stages and many Americans were leaving farming to migrate to the cities for entrance into the mechanical age. The Olds family settled into this life in Lansing, Michigan.
Olds' father was a blacksmith who later also opened a machine shop developing and servicing steam engines. Ransom was brought in as a partner in 1895 and began experimenting with the newly minted gasoline engines, which had worldwide developmental interest for many applications. Not surprisingly, "horseless carriage" fever began to interest young Olds as well.
In 1897, the Olds Motor Vehicle Company was formed but had little success. The engine works remained, however and Ransom moved to Detroit to form the Olds Motor Works with an outside group of financial backers. A variety of running prototypes were developed and tested, but the famous low-cost Oldsmobile Curve Dash was a runaway best seller and gave the young firm the financials for greater success. Olds, to meet demand, pioneered the modern assembly line in 1901, with more than 2,500 of his machines hitting the streets in 1902.
Disagreements with his partners forced Ransom to leave Olds, and form another venture finally dubbed REO on August 16, 1904. The new Lansing-based firm successfully launched its motorized buggies powered by small gasoline engines of nine to 16 horsepower. These rigs had a multi-plate clutch and planetary gearbox, utilizing chain-drive to the rear wheels.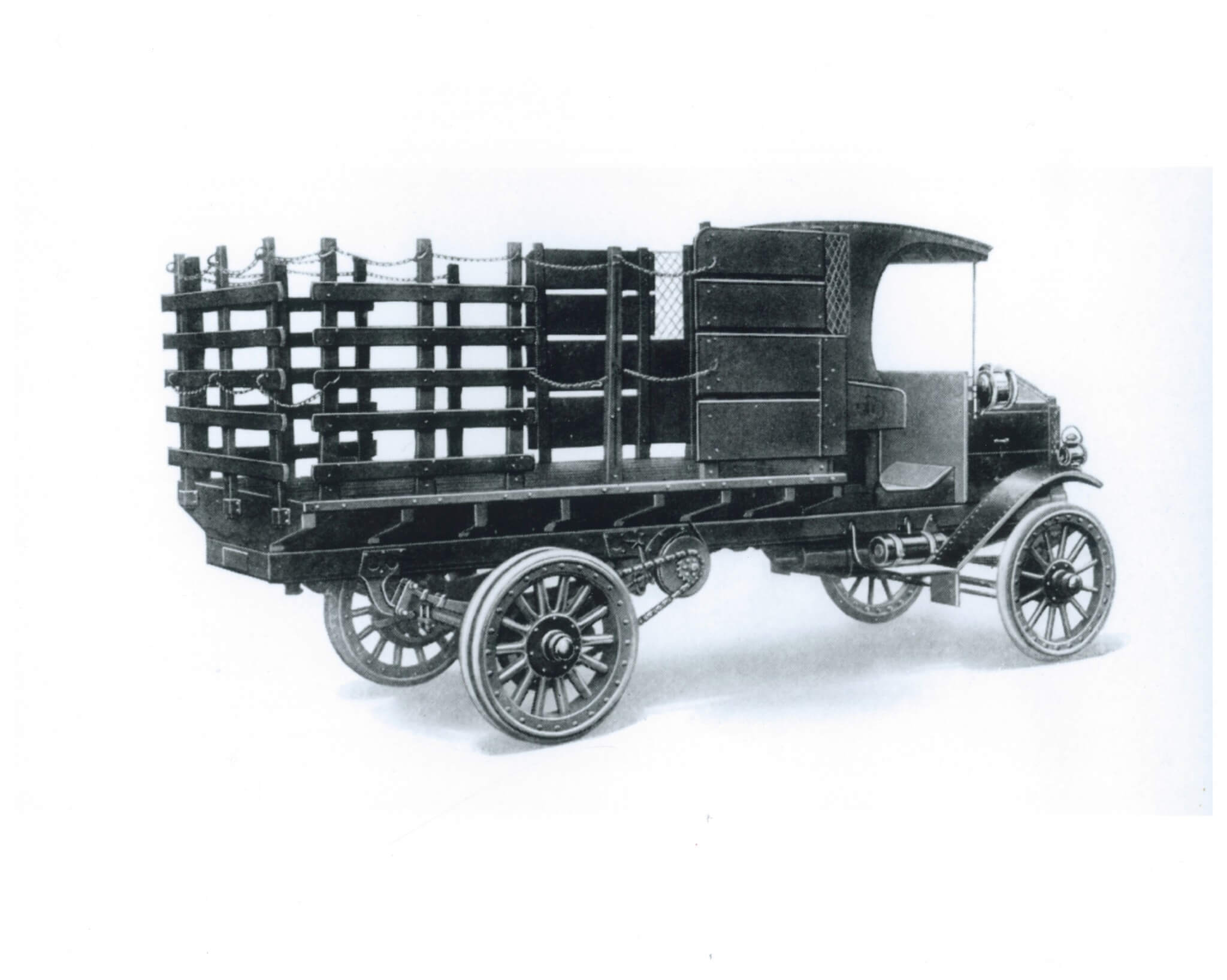 TRUCK BEGINNINGS:
REO-branded trucks were officially launched in 1908. The Model H was the firm's first attempt at a truck. It was based on the firm's automotive chassis, and powered by a single-cylinder gas engine. Company engineers utilized this mule as a rolling test bed for future truck development. Rising interest in the REO truck brand resulted in the formation of the REO Truck Company, as a separate entity, in 1910. The new firm immediately aimed its marketing efforts directly to commercial users with the slogan, "REO—Built for Business." The 12-horsepower H and heavier J platforms sold 2,300 units during the pre-war period of 1911 to 1913. The 2-ton model J platform offered a new inline 25-horsepower four-cylinder mill in 1913.
REO was also the first to equip its truck platforms with modern pneumatic tires as standard equipment. The firm, following Autocar's lead, also offered shaft drive, electric lights and self-starters.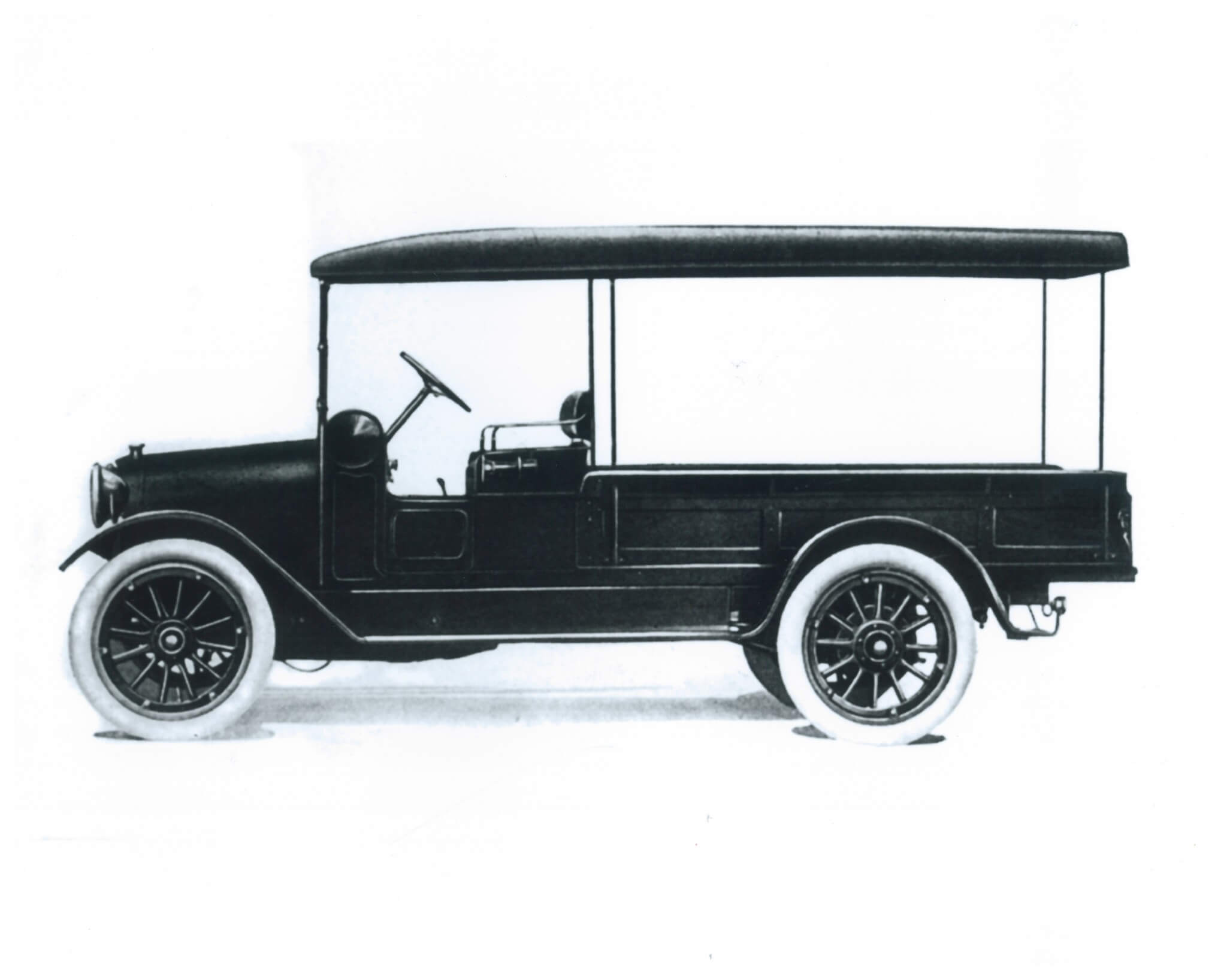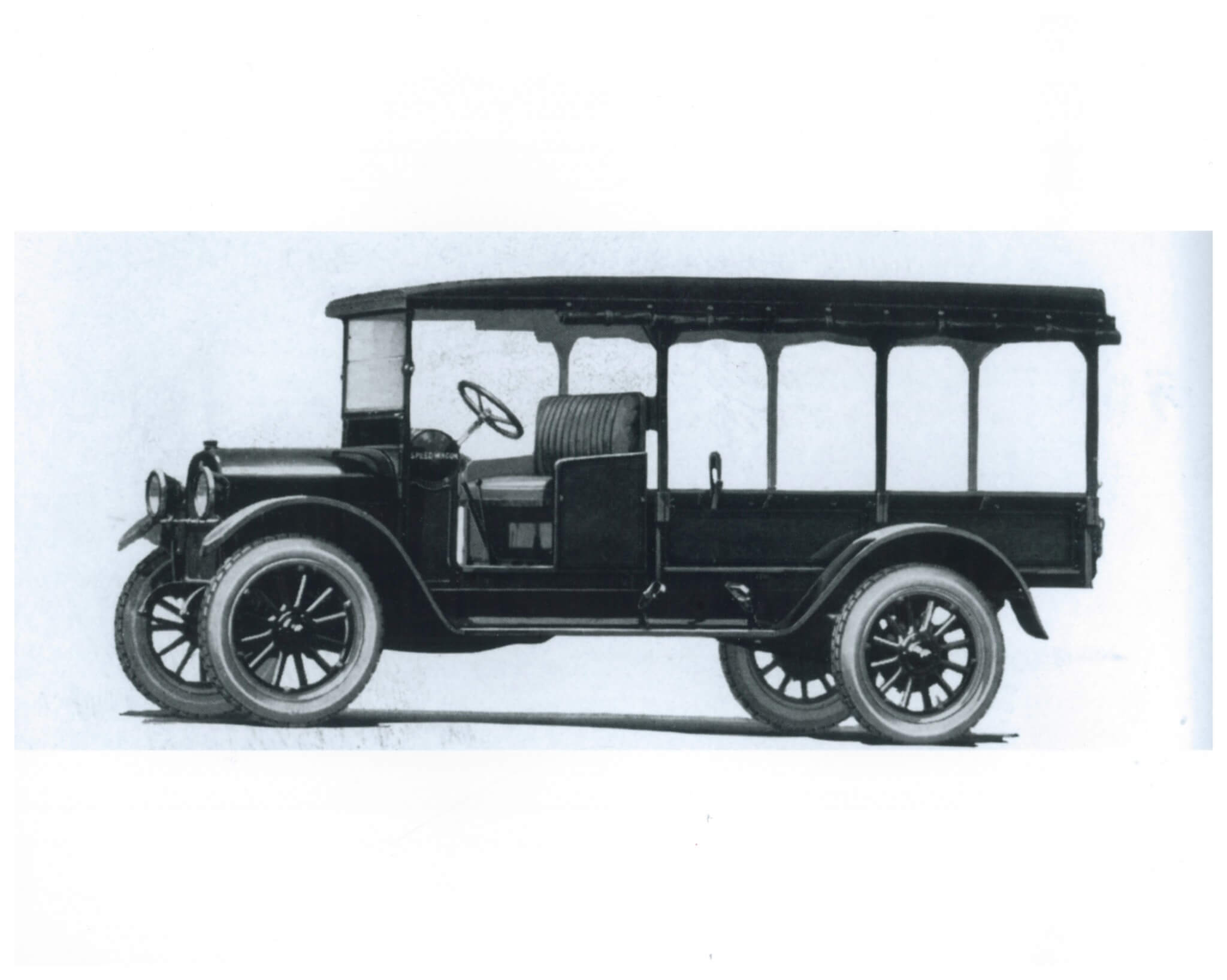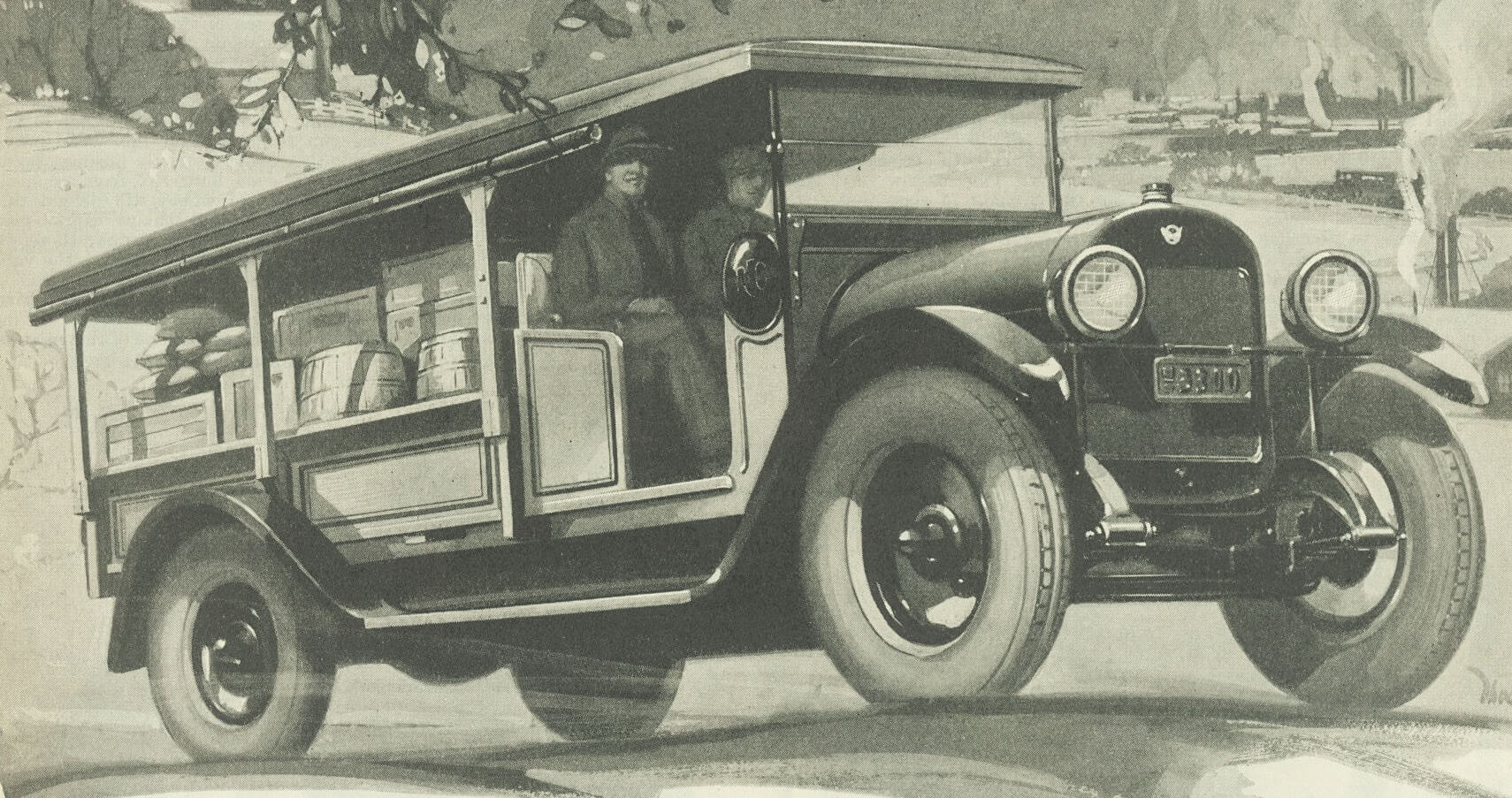 THE SPEED WAGON CONNECTION
REO launched its famous Speed Wagon platform in 1915. The vehicles were powered by the firm's new four-cylinder inline cast-iron engine, mated to the standard "three-by-the-knee" floor-mounted manual transmission. Company engineers aimed the new platform's overall gearing directly at increasing its operational effectiveness to bypass 15 mph, which was then generally considered the industry standard, despite a successful launch with the new platform by the truck subsidiary, the firm was folded into the parent REO Motor Car Company in 1916. By 1917, with the start of World War I, Speed Wagon platform capacity was again increased with the addition of a 3-ton version.
Although many other manufacturers in the industry had earlier dubbed their offerings "speed trucks," REO's unique marketing label appealed to customers in great numbers. Within a decade, by 1925, REO Speed Wagons had sold more than 125,000 units. Speed Wagon platforms were produced in a variety of configurations: basic cowl and chassis, panels and passenger buses, 1-ton platforms utilized in civilian delivery; dump trucks, and tow trucks. They were also popular in government operations with law-enforcement (paddy wagons), ambulances, fire trucks and hearses. An inline six-cylinder gasoline engine was added in 1925. Sixes increased in popularity, so in 1929, REO launched its famous Gold Crown 268-cid inline six-cylinder engine. During the depression years, the Model BN was introduced, featuring both the now popular Gold Crown six, with the addition of interior and chrome accent pieces from REO's expensive car lines. Throughout its long history, lasting through 1953, Speed Wagons kept true to their original concept and design.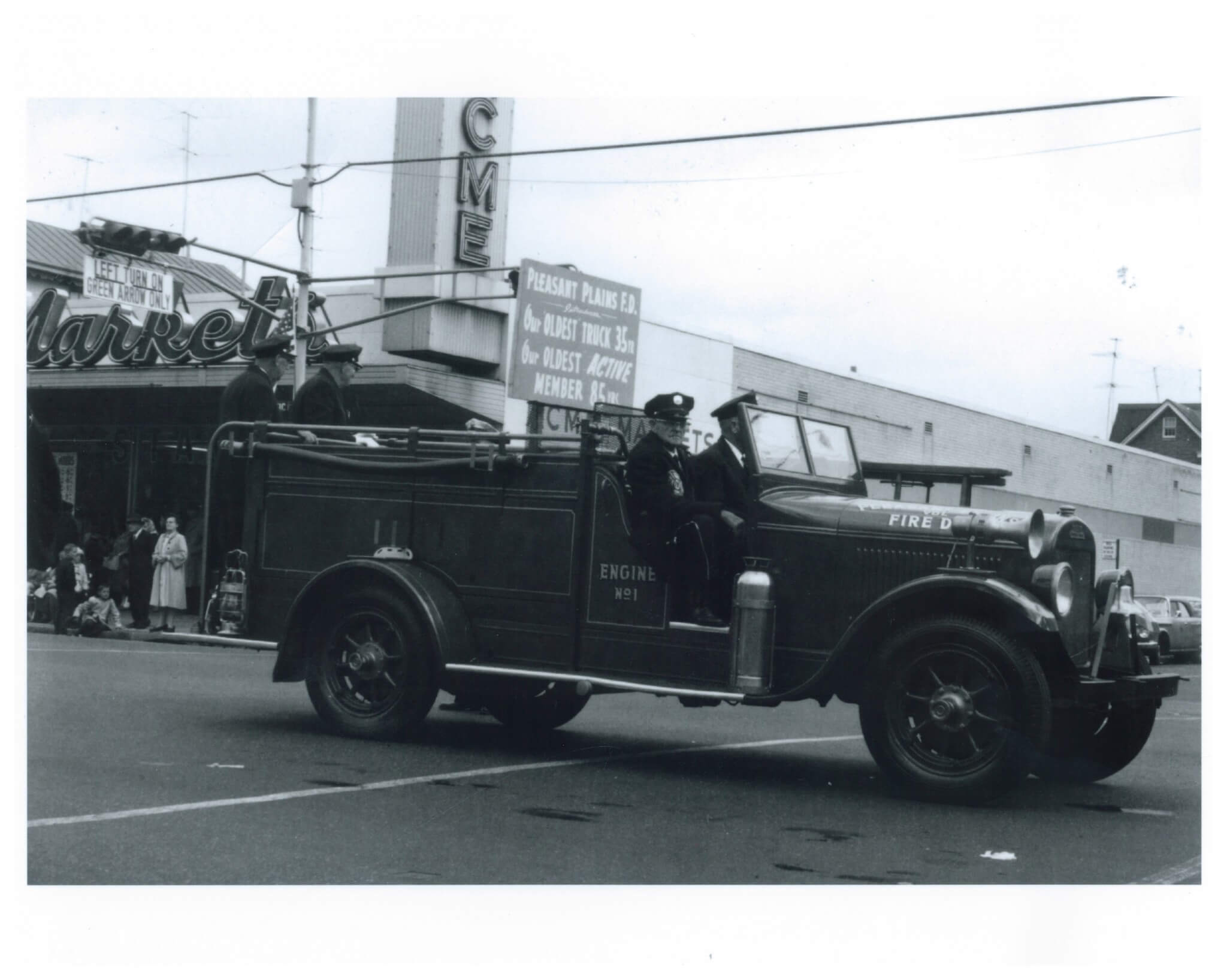 THE 1920s
The firm remained true to its cargo roots by offering a full line of lightweight hacks and delivery vans, as well as a Junior half-ton series, Power Wagons and bus chassis. By 1928, heavier duty platforms appeared including the Tonner, Standard, Master and Heavy Duty. A new Gold Crown inline six was offered with a block made of chrome nickel steel. Following industry trends, hydraulic brakes appeared. The availability of 14 wheelbases appeared in company literature.
THE GREAT DEPRESSION
The full model range continued during the 1930s utilizing the successful Speed Wagon label. Models ranged from pickup truck platforms to two- and three-axle frames. There was a new six-cylinder inline Silver Crown offering, and, at the heavy end of the lineup, the 4N5 platform featured an inline eight-cylinder mill coupled to a two-speed rear axle. In keeping with the period, chrome trim and body accents also appear along with a distinctive REO wide chrome grille housing.
Automotive production ended for REO in 1936, as a result of severely declining car sales. At the time, the firm, like many of the other independents, tried unsuccessfully to have products for every price range. Ransom Olds again was forced out of the second firm to bear his name.
The company soldiered on, reorganizing itself by specializing and expanding its truck line in 1938. New models in the 5- to 10-ton ranges were offered with set-back front axle availability and styling changes including a more rounded hood design. A new Silver Crown gasoline engine series was launched along with a fully synchronized five-speed manual transmission. REO also offered reinforced platform versions from 7 to 12 tons. The firm was also trying to further develop a unique rear-engine bus platform.
WORLD WAR II
Along with virtually every other domestic automaker, REO answered the U.S. government's call to patriotism as the nation was plunged into World War II. REO got involved with truck production for the military, producing the Series 29 6×6 truck and tractor platforms initially designed by Federal. Thus, REO, Federal and Studebaker produced these variants during the period of hostilities. After the war's end, REO was thus in position to contract for the Army's new 2 ½-ton Eager Beaver 6×6 platform. These units were also built by GMC and Studebaker. The specialized platform was produced for the next 20 years, powered by REO's Gold Comet or Continental conventional gasoline engines.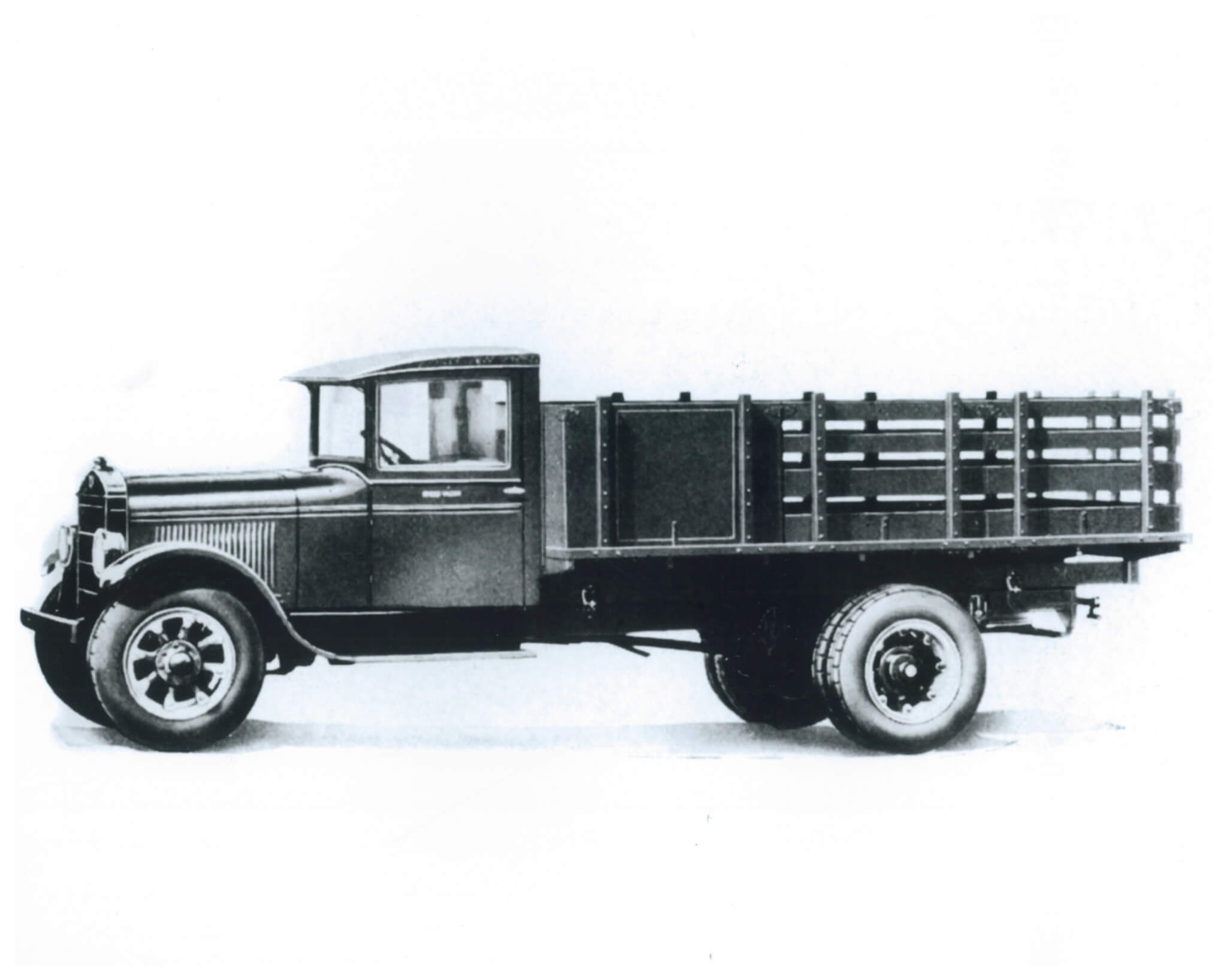 Finances modestly improved but the firm again began to worry about the balance sheet. Product diversification was attempted with the addition of REO-branded lawnmowers and yard care products in 1946. Pal Aluminum Products was purchased a few years later, producing, of all things, playground equipment and bicycles. The struggle continued.
The firm's Gold Comet OHV inline six appeared around this time, producing 93 hp. Vendor components including name-branded Timken axles and Warner four-speed manual transmissions were added to product offerings. In 1948, the new conventional Model 30 and 31 appeared, powered by Continental mills of 170 or 200 hp. Their platform GVW was 36,000 lbs. The company dabbled with a few long-wheelbase offerings for oilfield work, and continued to offer smaller lightweight delivery platforms including the Step and Serve, and Merchandiser vans. The Speed Wagon brand was offered on the new round-nosed pickups and stake platforms. Liquid propane gas engines were launched in 1953, with a new REO designed and engineered heavy-duty V-8 appearing a year later. The firm finally launched diesel availability in 1956 with outside supplier Cummins adding the turbocharged units.
White Motors of Cleveland purchased the assets of REO in 1957, adding Diamond T a year later. Both firms were located in the old REO automotive facility in Lansing. The new Diamond REO was now a separate division.
A new line, a series of cab-overs dubbed DCs, appeared in 1961. Powered by Gold Comet engines, they were rated at 207 and 235 hp. The soon to be popular E Series conventionals debuted in 1962, finding quick favor in the construction industry. The firm marketed 43 models, offered seven gasoline powerplants, along with 14 diesels (Cummins, Detroit and Perkins) into the marketplace. Heavy-duty platforms featuring 6×4, 6×6, and 8×6 configurations were normal fare. The two divisions were merged in 1967.
VOODOO FINANCIALS
REO customers, dealers and shareholders needed a scorecard to keep up with the company's financial balance sheet. In 1954, C. Russell Feldmann, owner of Henney Motor Company (a specialty coachbuilder) purchased REO Motors. The following October saw Feldmann sell the firm due to legal issues. All assets of the established REO Motors, except cash and unsecured receivables, were transferred to a new REO Holding Company. This holding company retained the original stockholders from REO Motors whom completed the deal by the summer of 1955. Their goal was liquidation of the firm, but a group of minority shareholders managed to stop the process, renaming the firm Nuclear Corporation of America. In the meantime, REO's cash assets and unsecured receivables were transferred to a new REO of Delaware, another holding company majority owned by Bohn Aluminum. Nuclear, as expected, filed suit and lost. Bohn purchased the assets of Diamond T Motors and combined the brands. The new Diamond REO was the result, lasting until 1957 when it was sold to White Truck of Cleveland.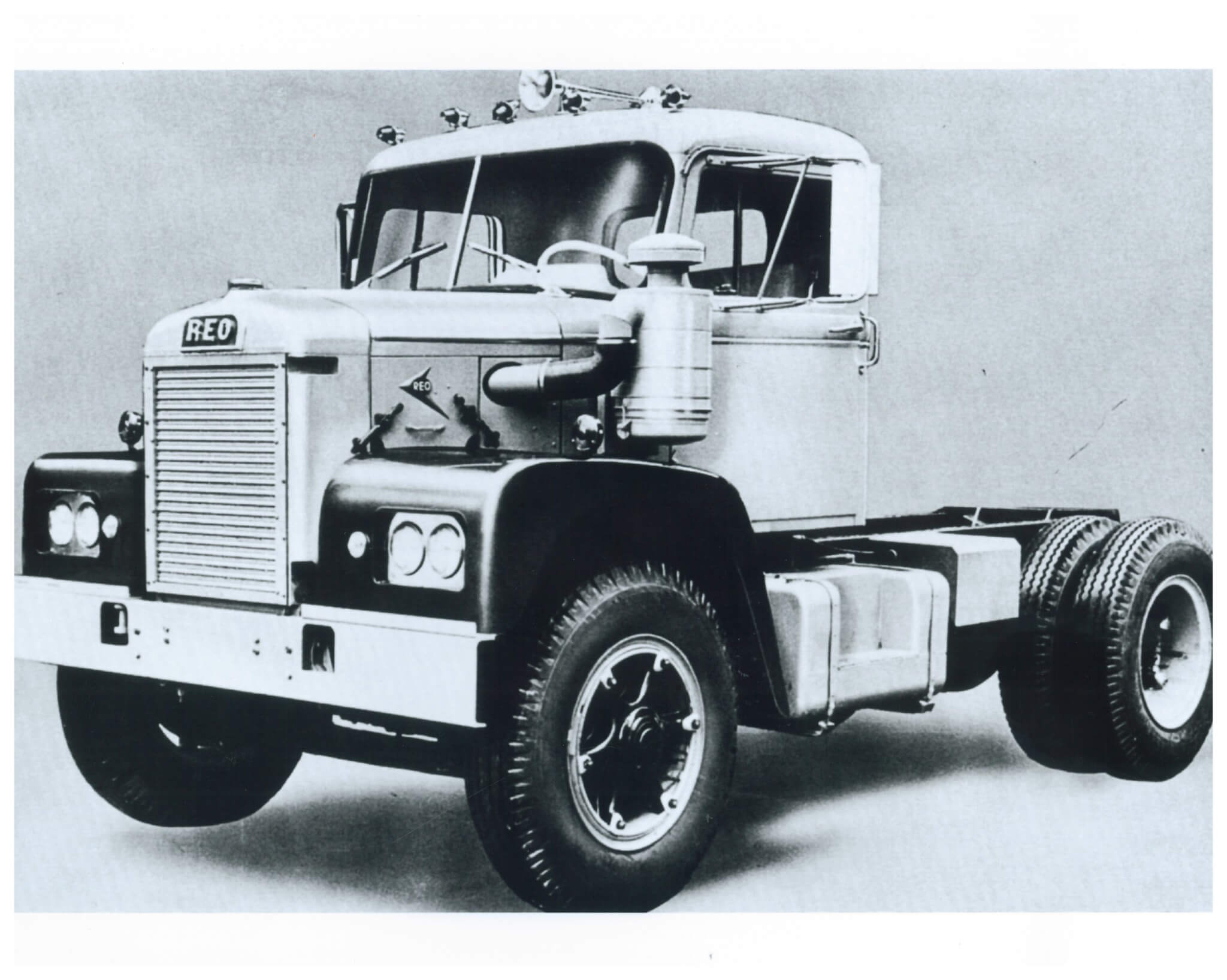 DIESEL INTRODUCTION
The Diamond REO brand became part of White's "Big Four" marketing efforts until White sold the operation to private investor Francis Cappaert in 1971. High hopes followed this sale as the firm had just launched its heavy-duty C-116 series. These platforms offered Cummins NTC 335, 350 and NTA 370 mills. Detroit Diesel 12V-71N units were also offered. Despite new model introductions and continued updates, the firm closed its Lansing doors forever in December 1974.
THE FINAL YEARS
Within a year of its Lansing demise, Loyal Osterlund and Ray Houseal of Harrisburg, Pennsylvania, purchased Diamond REO brand rights. They had been a Class-8 truck dealer and maintenance facility. Their business plan was to continue production of REO's C-116 Giant platform by expanding their existing facility. The single-unit offering would be powered by a standard Cummins NTC-290. Production output began in earnest, with 131 units sold in 1978. The plant was continually expanded with the goal of producing 10 Class-8 trucks per day by 1985. Sadly, only two per day was the recorded result. In the end, the company produced 150 units annually through 1995. DW