Pump Systems
A lift pump, as it's commonly called on a modern diesel, is not the main injection pump. It simply supplies the main injection system. On a pre-2010 Duramax or late-model Cummins, these pumps supply a CP3 (CP4 on the new Duramax and Power Stroke, VE rotary or P7100 pumps on the earlier Cummins) with a low-pressure supply of fuel that is generally less than 10 psi on stock trucks.
The CP3— the main, high-pressure injection pump—takes this low-pressure supply and ramps it up to a maximum of 26,000 psi (again, on stock trucks). It then injects it into the cylinder, creating the combustion event. Duramax trucks, with the exception of the newest LML models, do not have a traditional lift pump installed from the factory. The CP3, mounted on the engine, pulls all the fuel it needs from the tank. While this is an issue for another discussion, without a lift pump this can cause problems, including but not limited to air-contaminated fuel, collapsed lines, and stressed CP3s.
On a 6.0L or 7.3L Power Stroke (the 6.4L and the 6.7L are common rail engines much like the Duramax or 5.9/6.7L Cummins), the injectors are essentially the high-pressure pump. There is no CP3 to ramp the pressure to 28,000 psi. The early-model Power Strokes use high-pressure oil and a series of differently sized pistons within the injector pressurize the fuel. These systems (known as HEUI system, Hydraulic Electric Unit Injector) require much higher pressure fuel supply to the injectors. A 6.0L likes this supply to be around the 60 psi range to run smoothly (yet again, on stock trucks).
In the last issue of Diesel World, the crew at Bud's Diesel in Southern California installed a set of modestly larger 175/30 (flows 15cc of fuel with a 30 percent larger nozzle) injectors from Warren Diesel on our 2003.5 Excursion, aka: Project Grocery Getter. Warren Diesel recommended we replace the stock lift pump with something larger that could keep up with the new, larger injectors.
So we called up High Speed Performance in Randleman, North Carolina, and picked its experts' brains. Knowing us, never being able to let good enough be, Kenneth at High Speed Performance recommended his high-volume fuel system with a 2-micron filter and water separator. The regulated return, simply stated, helps keep fuel supply pressure at peak levels even at high rpm where the fuel demand is high. This kit consists of a manifold, which takes fuel from the tank with a 5/8-inch line and feeds it through a high-quality Fuelab pump. This system completely replaces the stock fuel system and filter, replacing the tiny factory lines with a mix of 3/8- and 5/8-inch lines.
For the install, we headed to our local shop, Bud's Diesel in Southern California for one long day of wrenching. DW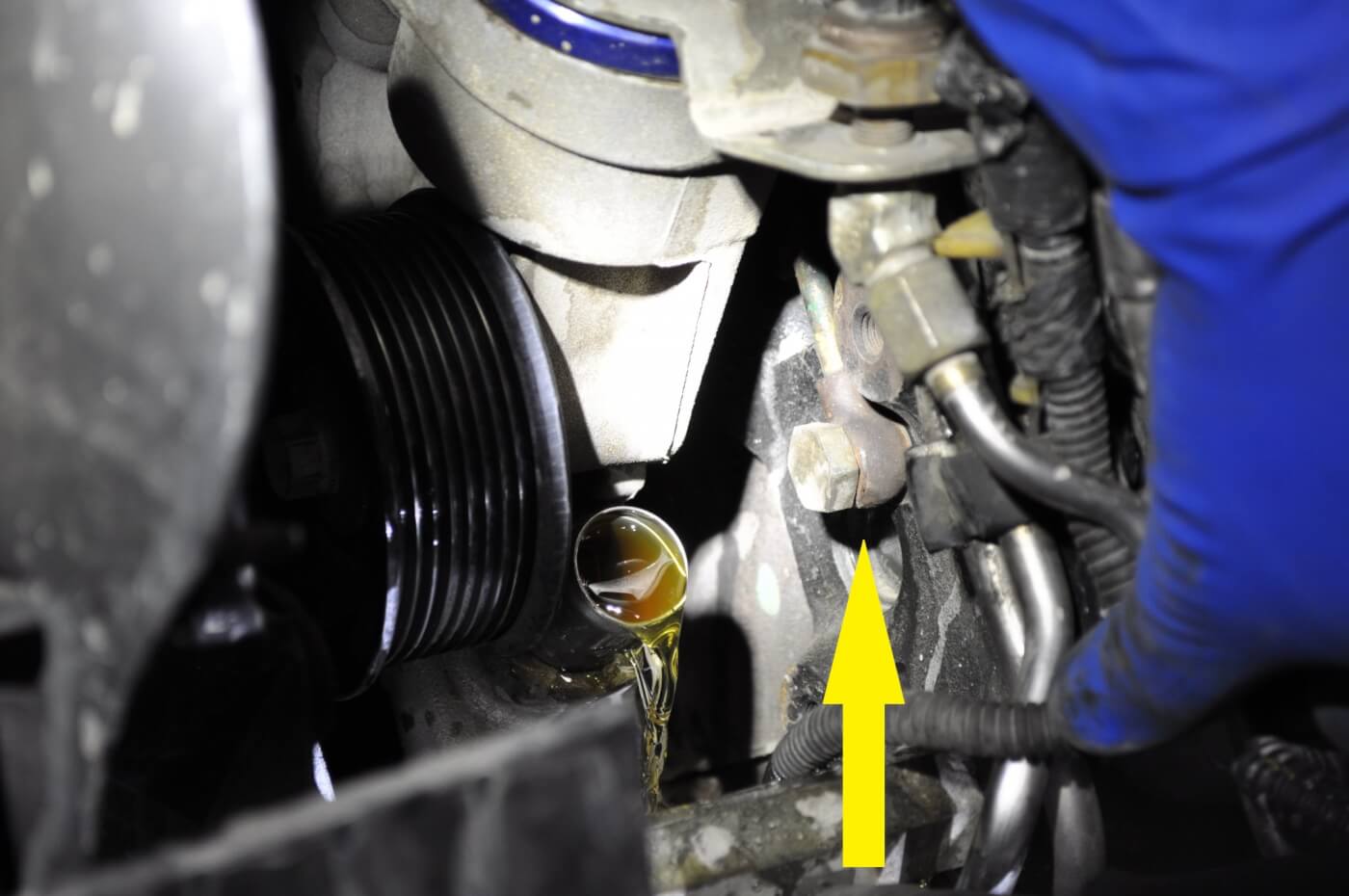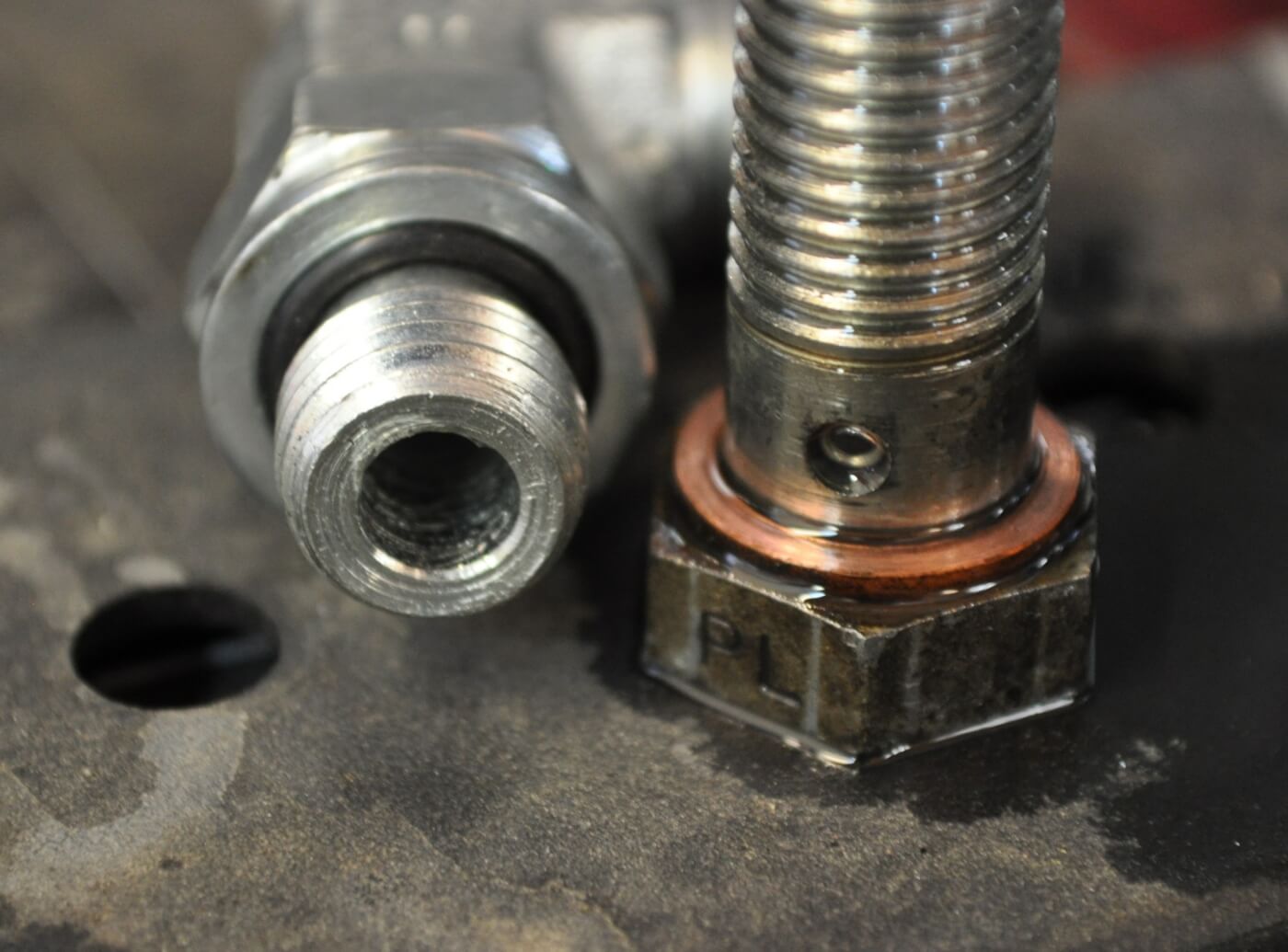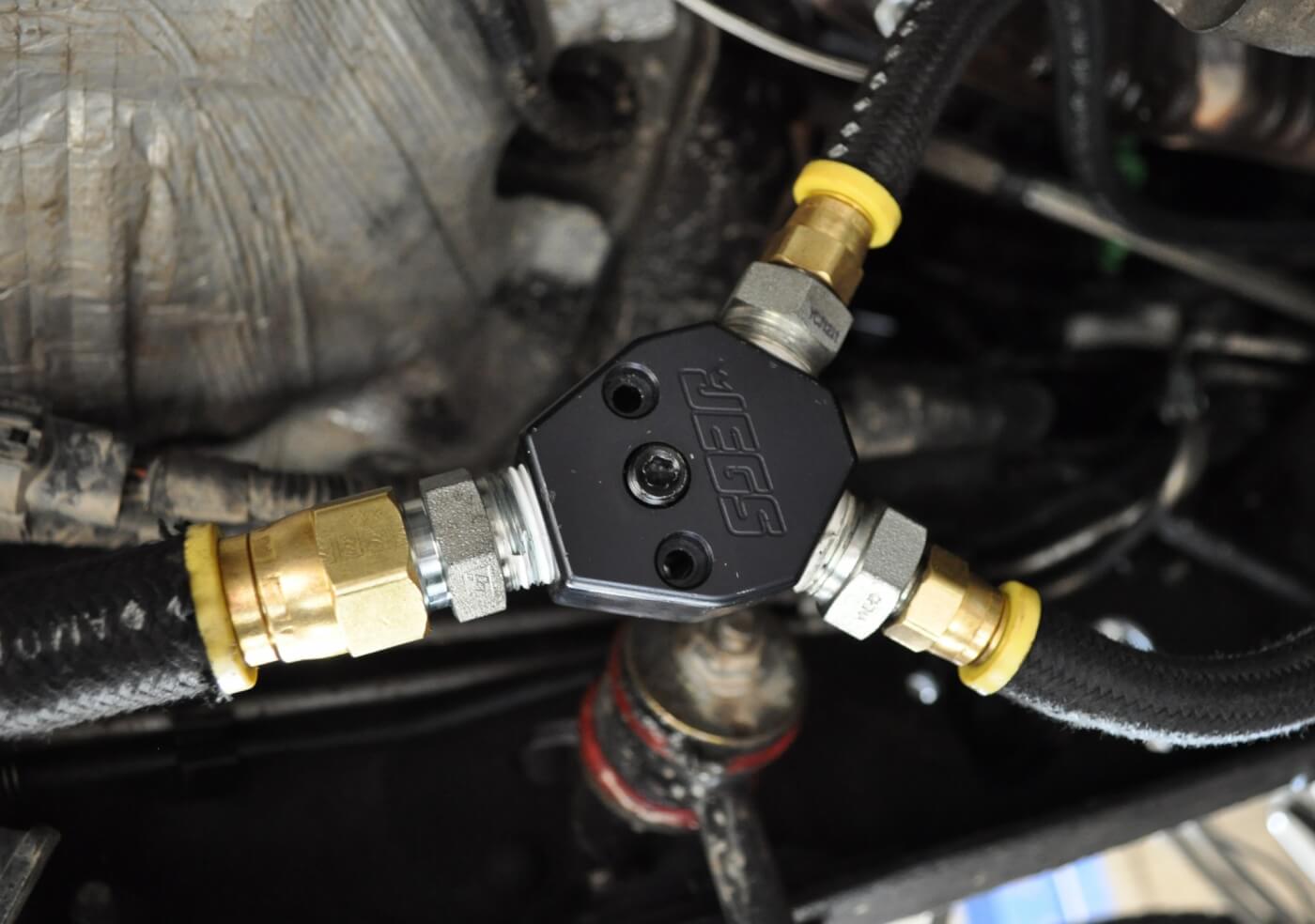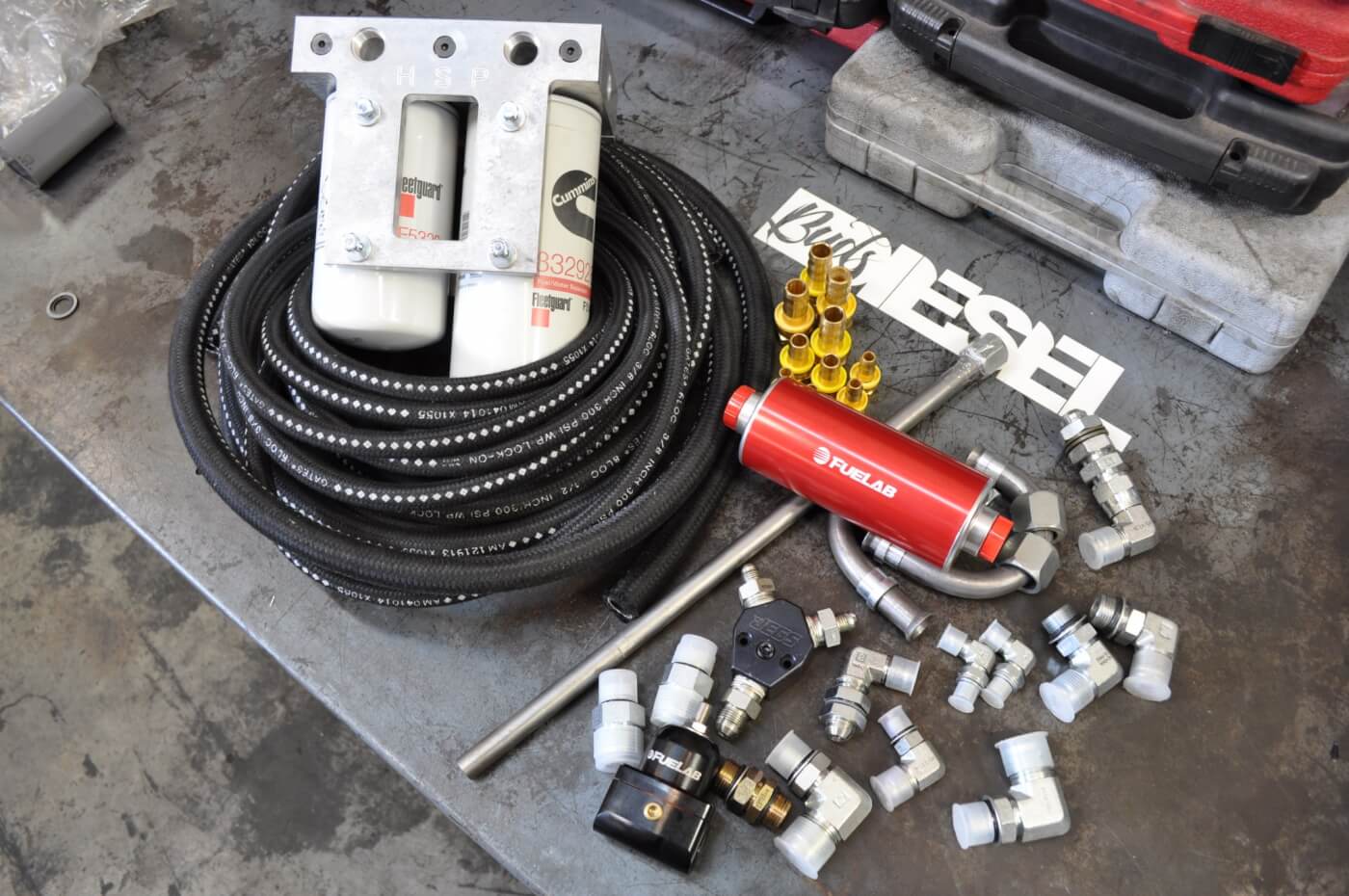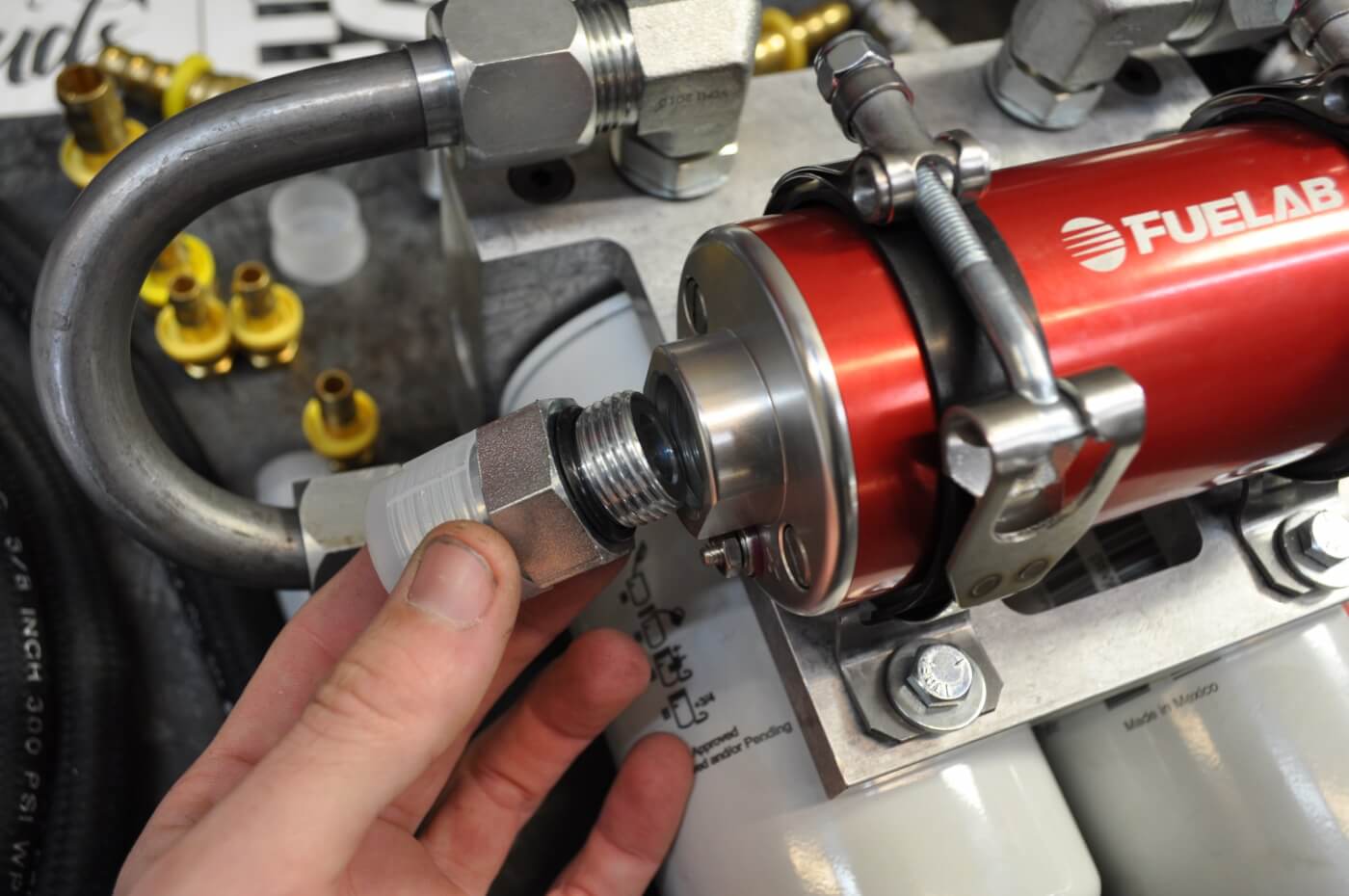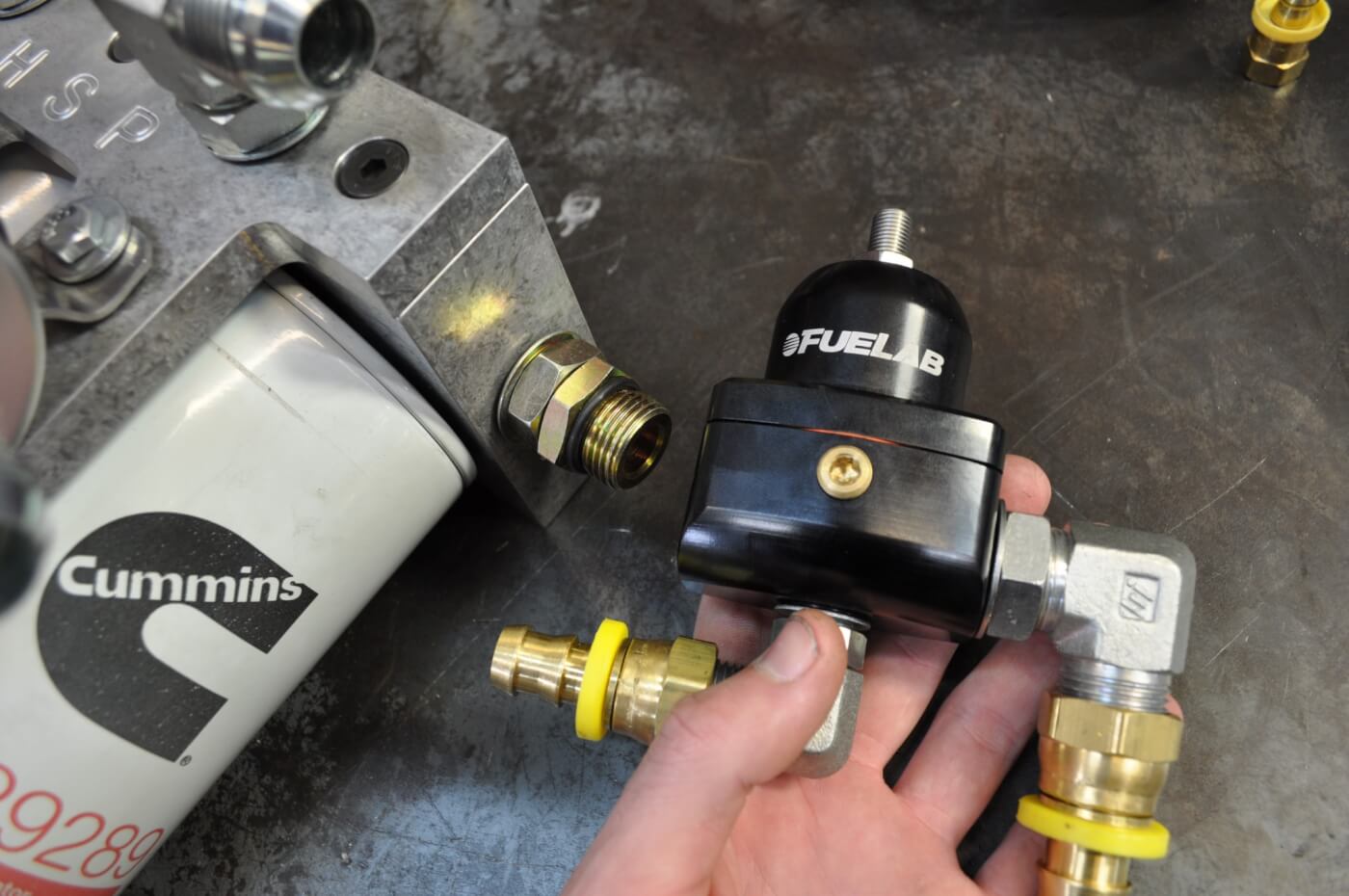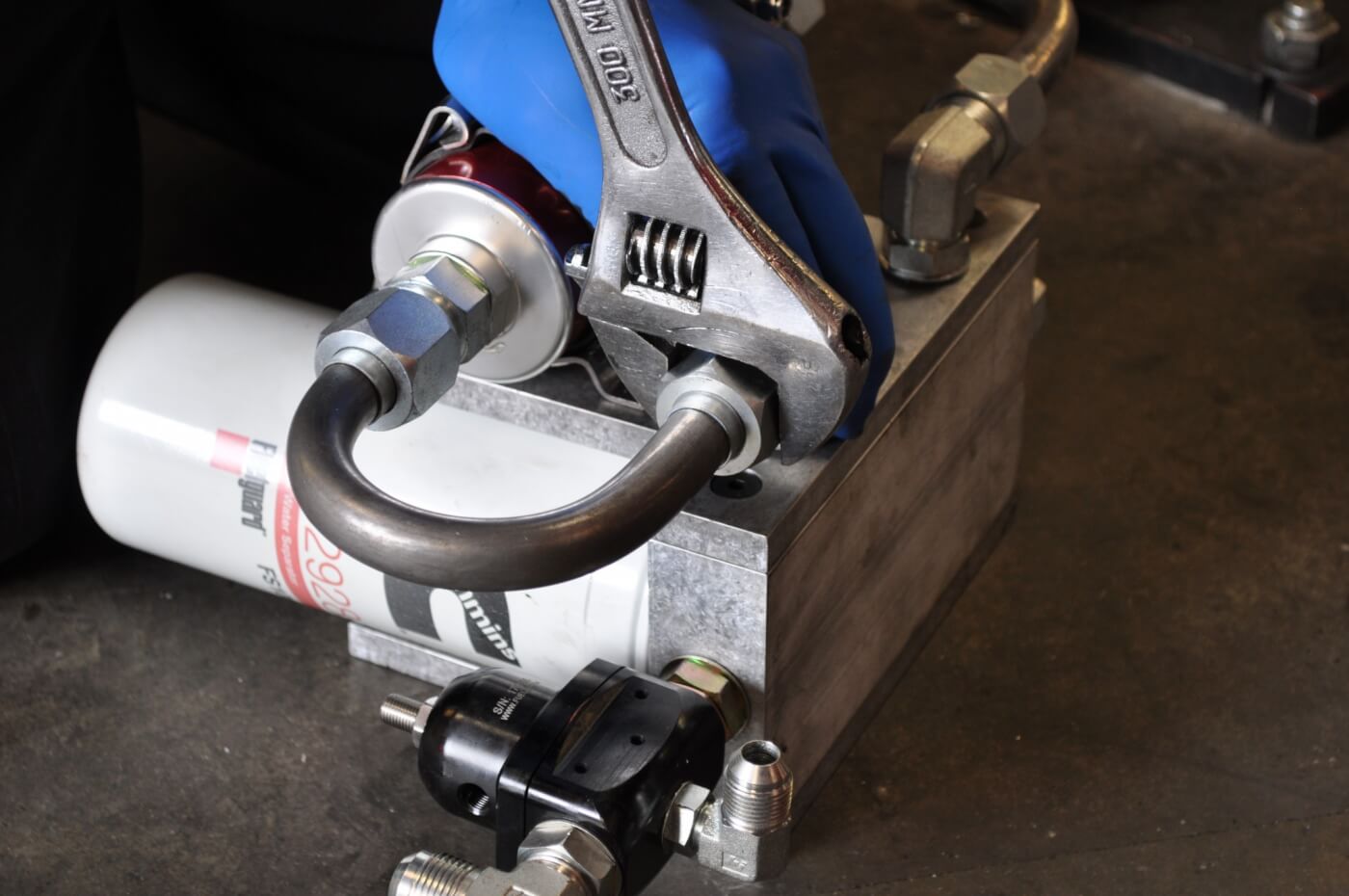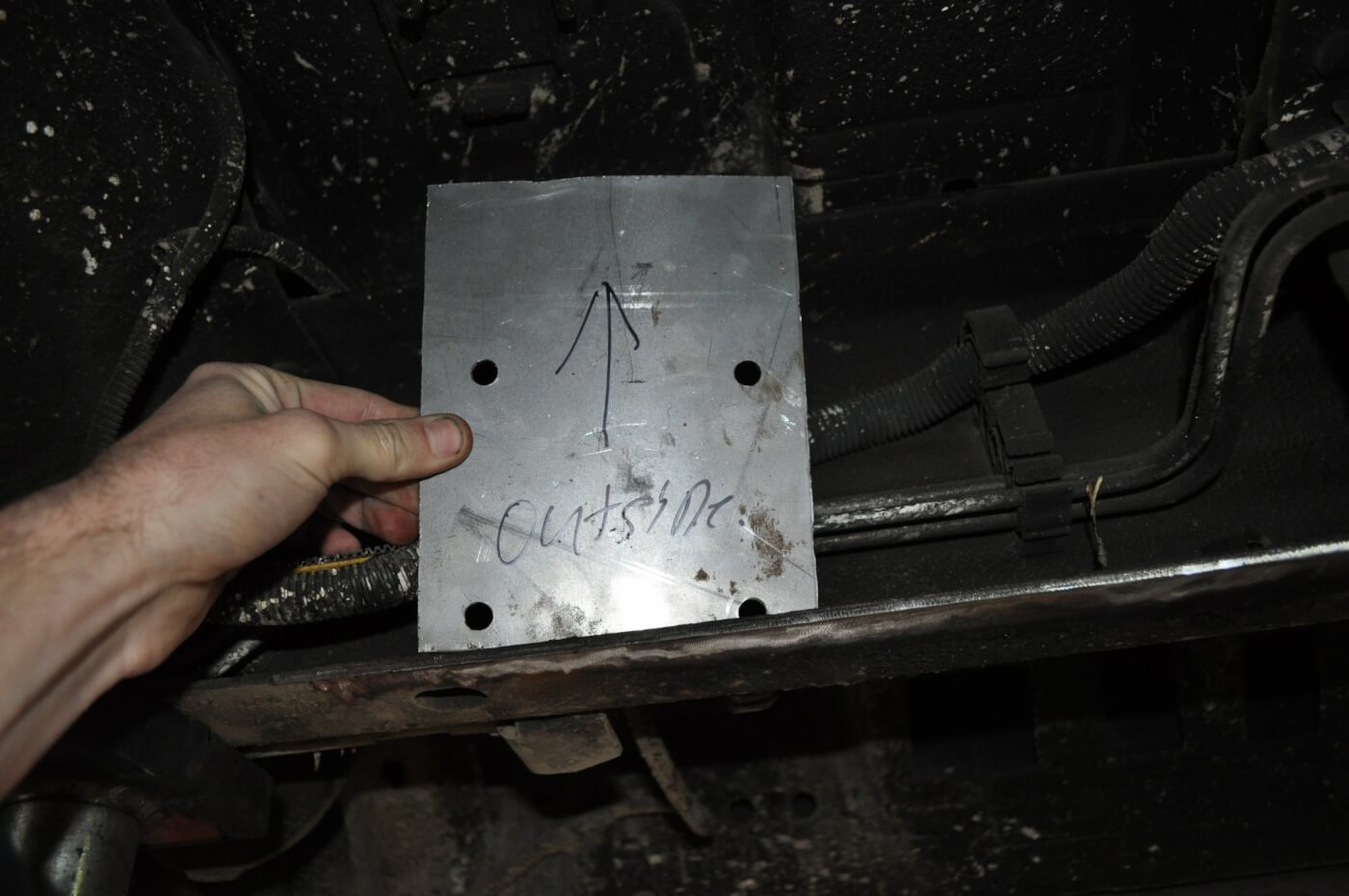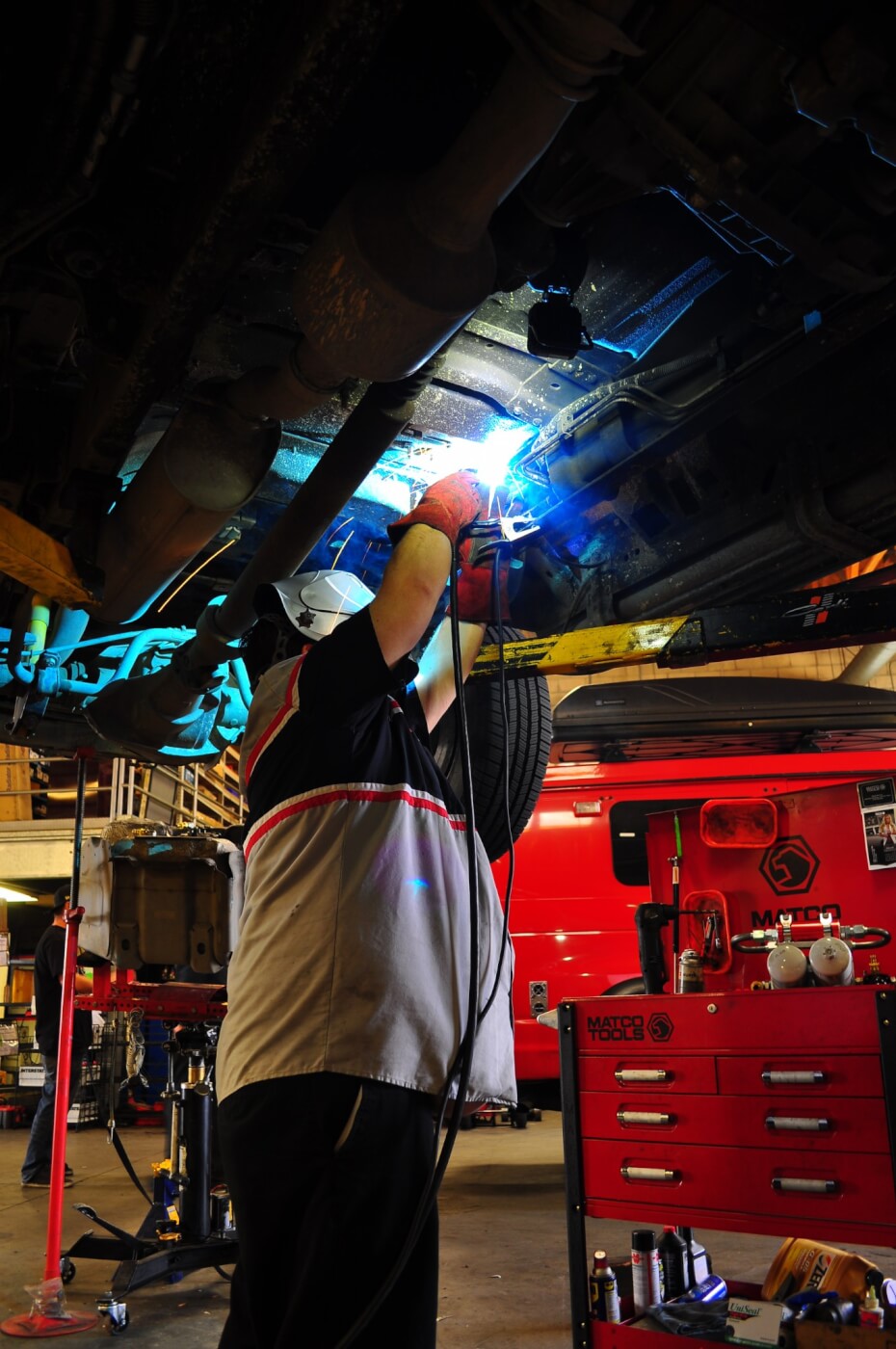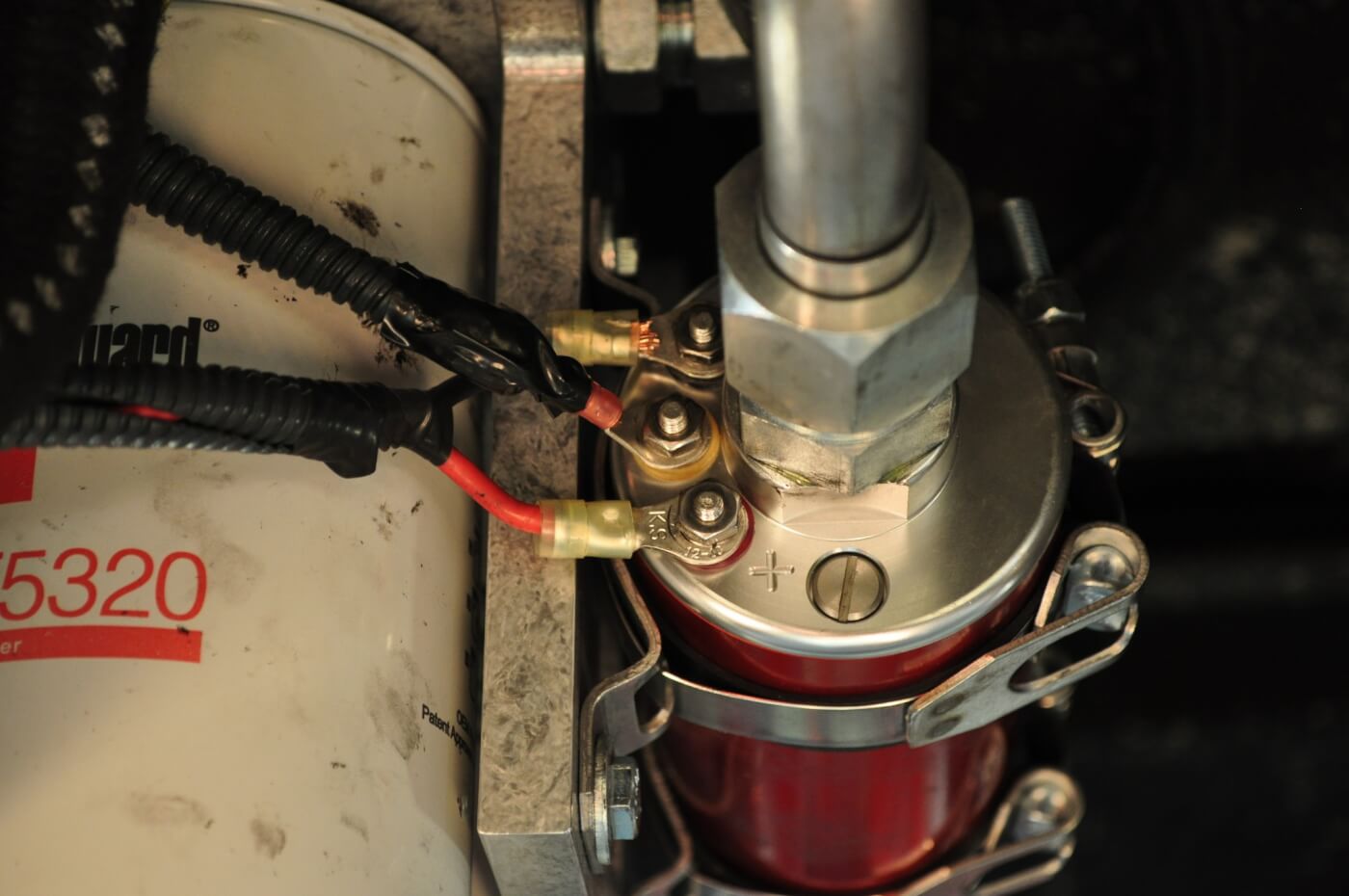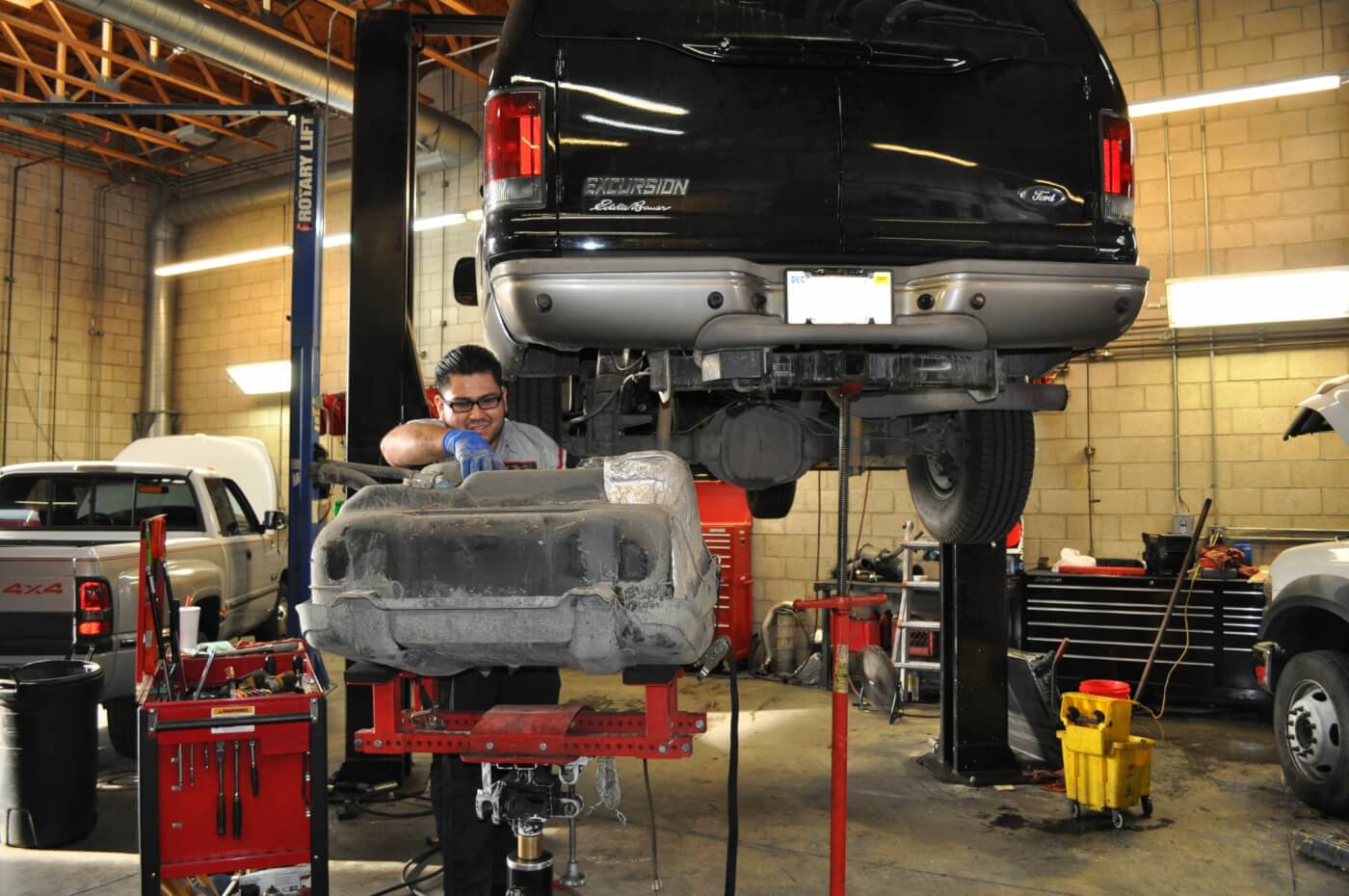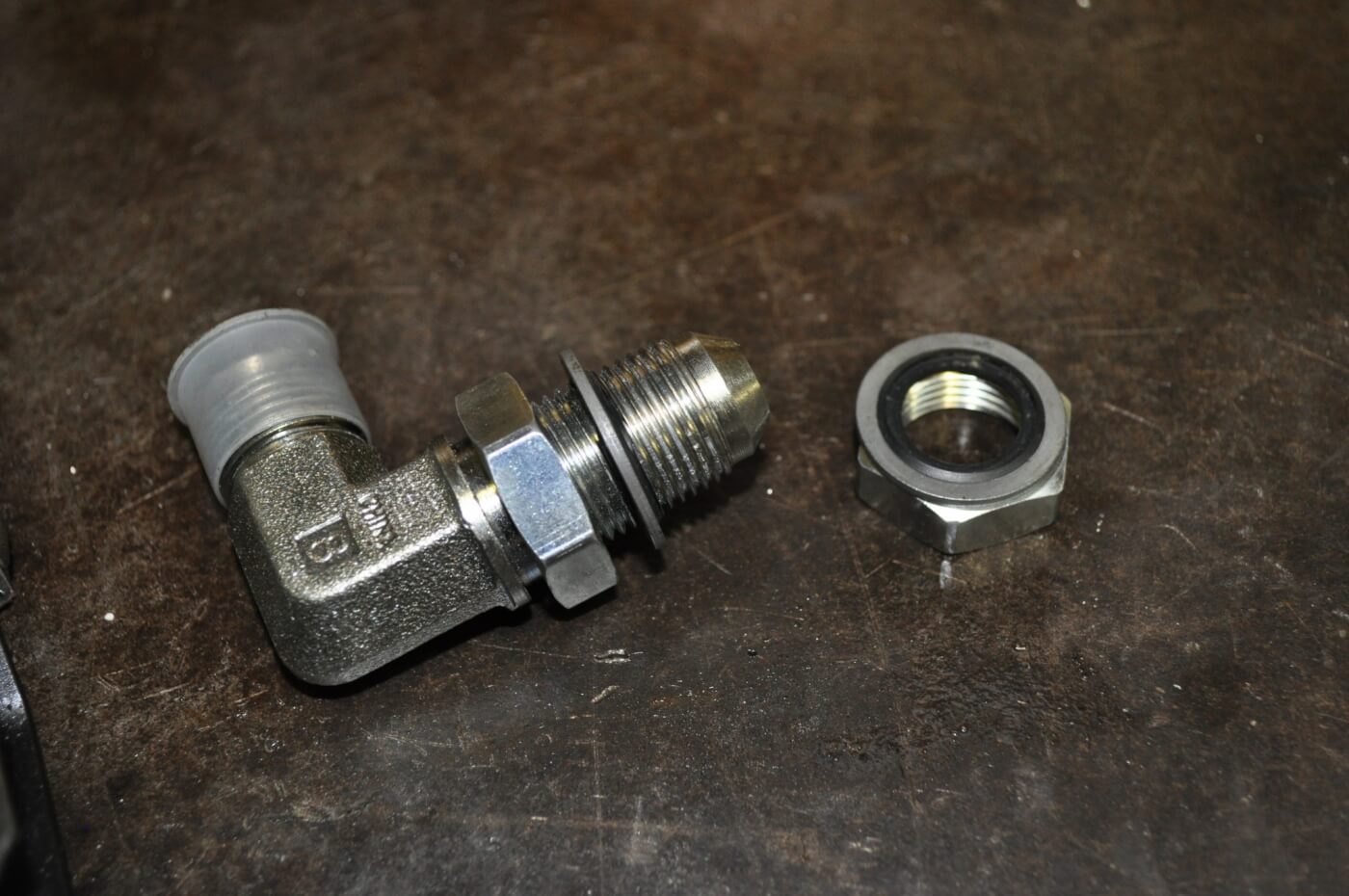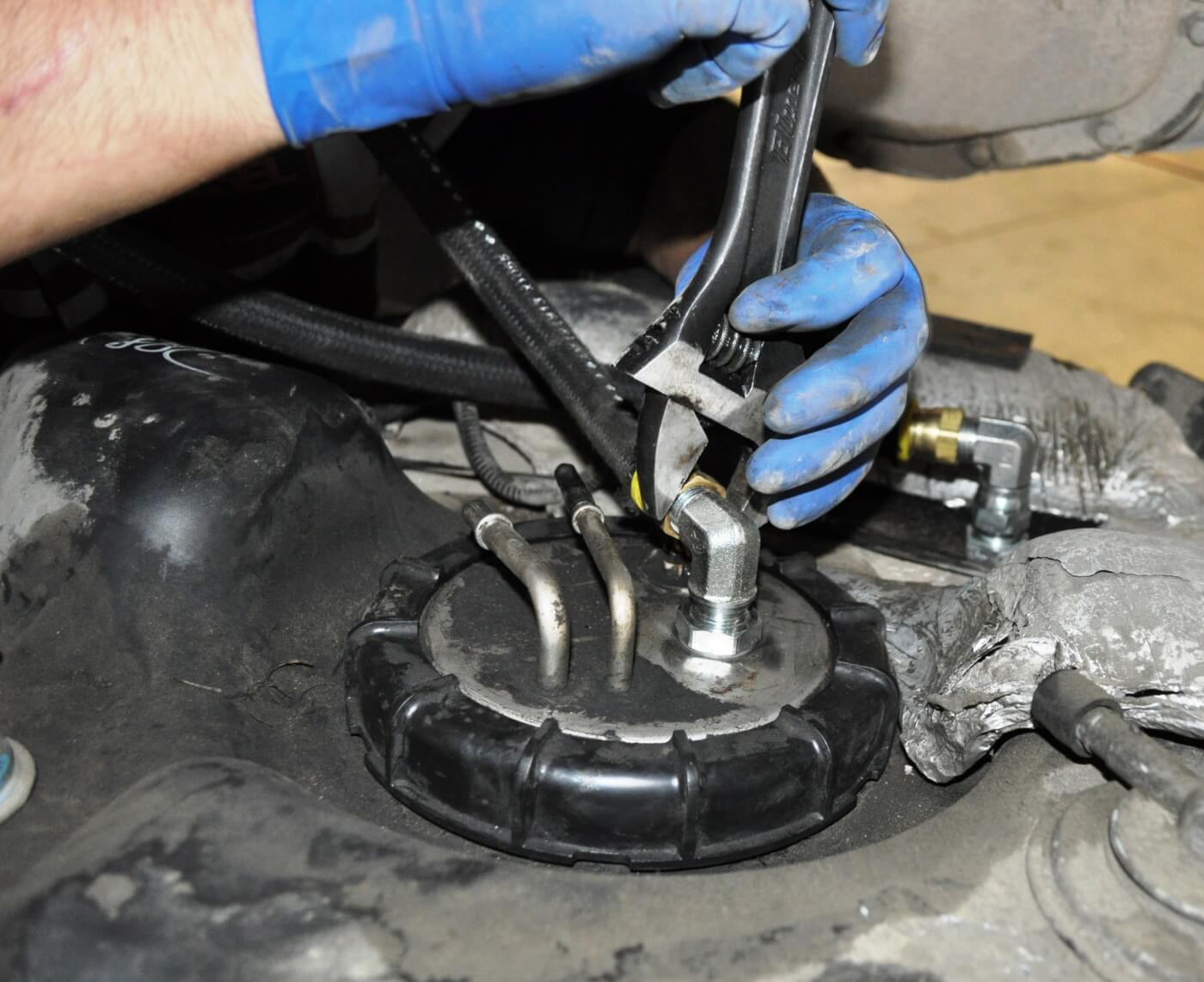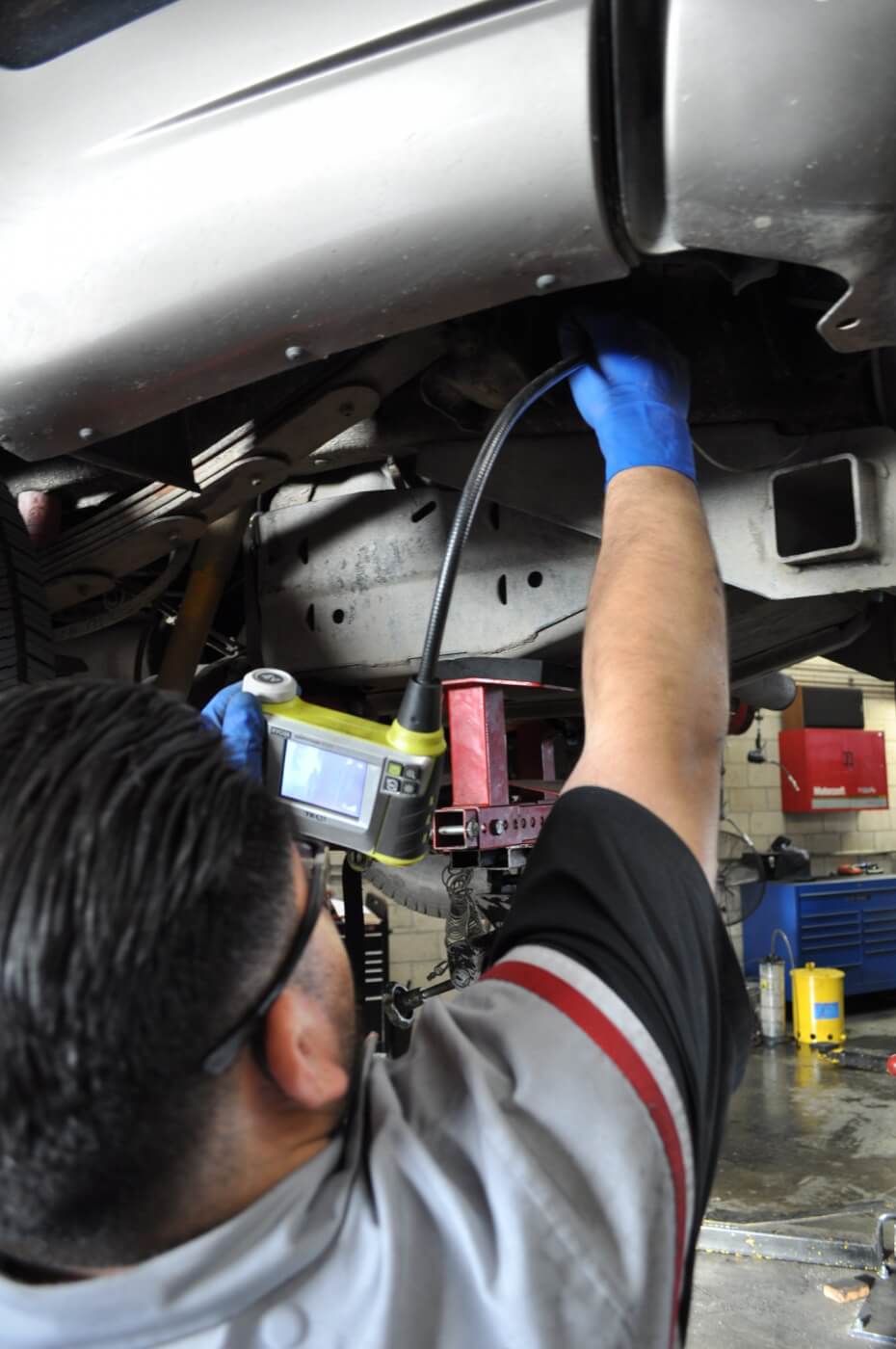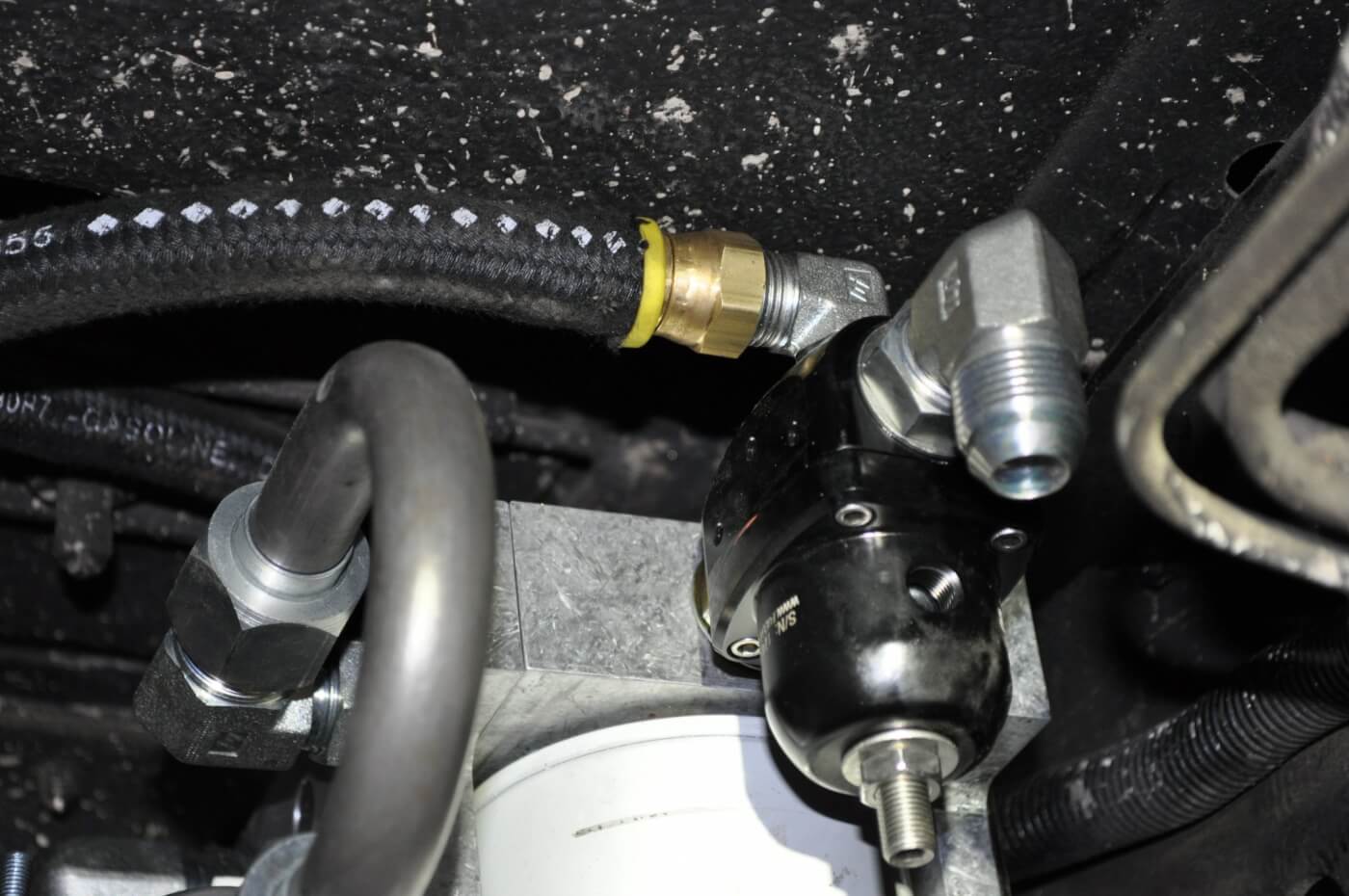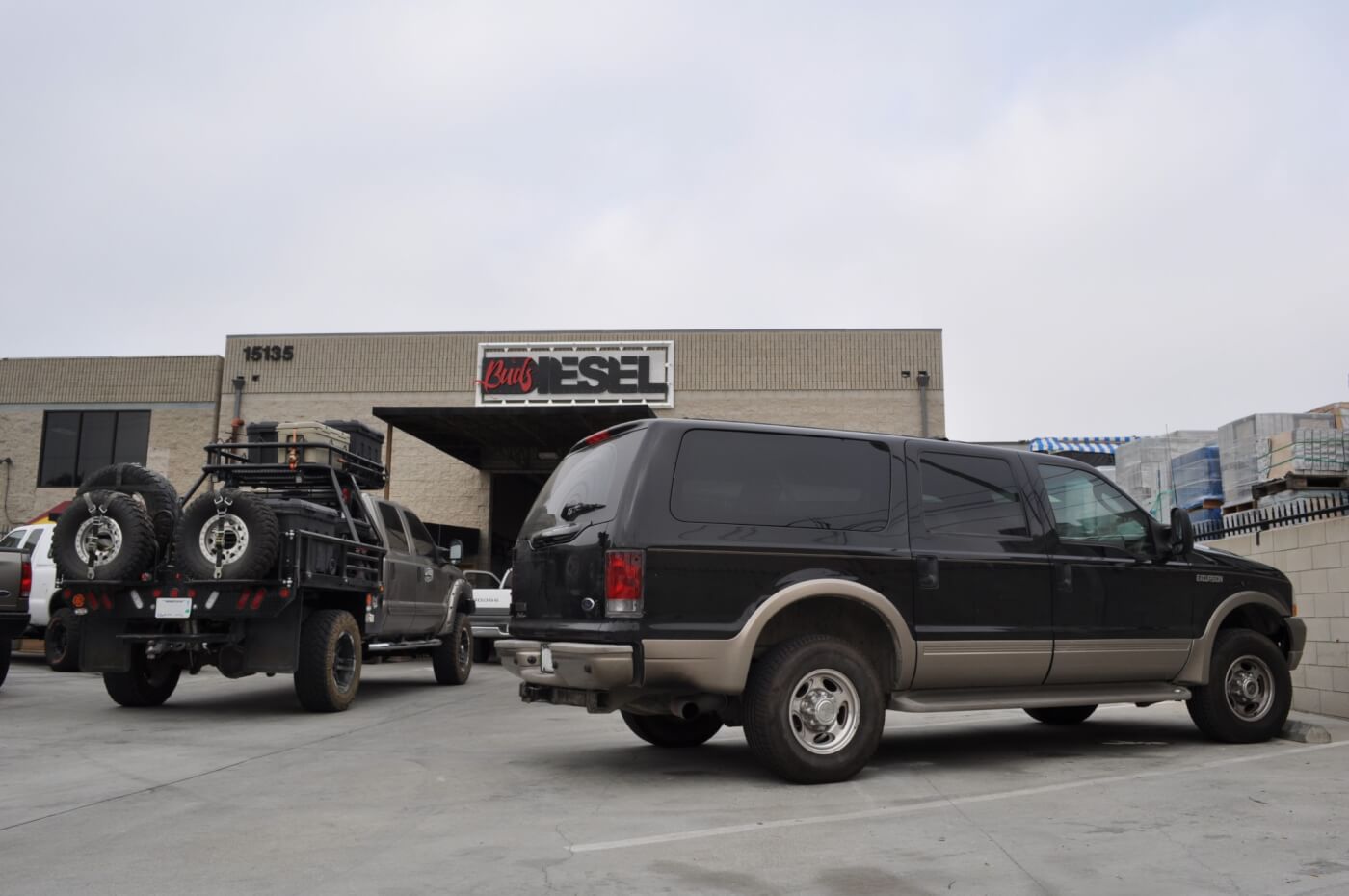 Sources:
High Speed Performance
336-617-4580
Bud's Diesel
714-902-1467
Budsdiesel.com