6.7L Fresh Air
WHAT IT IS:
2010-2012 Dodge Cummins Diesel
6.7L MXP Series Cold Air Intake
WHY YOU WANT IT:
With Airaid's new MXP Series intake system for the 2010-2012 Dodge Cummins engine installed, dyno tests show increases of 18 Horsepower and 32 lb./ft. of Torque. The massive 1600 CFM Filter featured in this intake system has the capacity to hold more dirt than stock filters, which gives you more time between services. This intake also sports a one-piece Roto-Molded Cold Air Box with massive air inlets and Modular Intake Tube. The result is an intake system that lowers intake air temperatures, increases air volume and improves overall performance.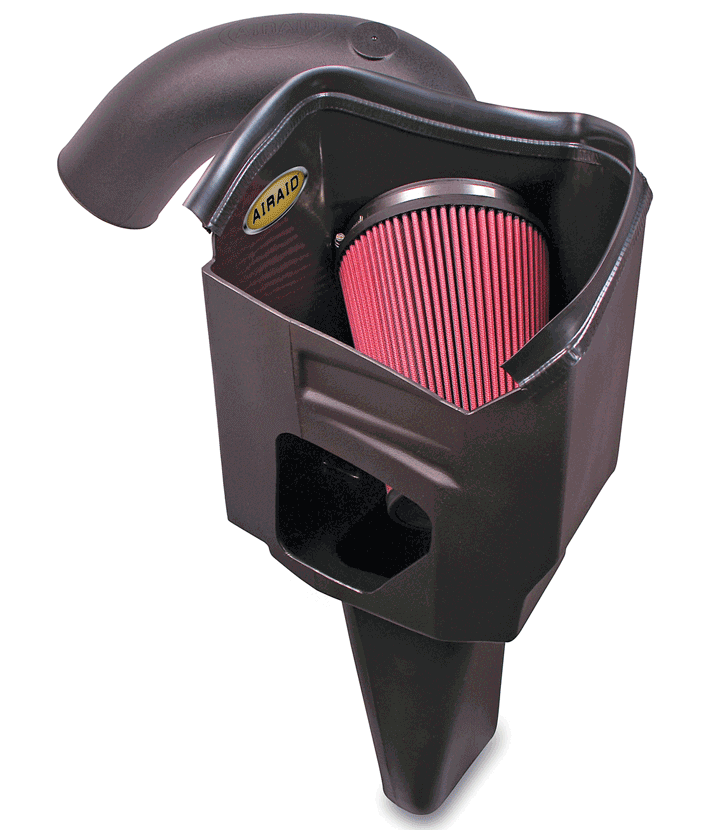 WHERE TO GET IT:
Airaid Filter Company
(800) 498-6951
www.Airaid.com
Cummins Mounts
WHAT IT IS:
1994-2002 Dodge Cummins Motor Mount Insert Set
WHY YOU WANT IT:
Energy Suspension now offers a HYPER-FLEX performance polyurethane motor mount insert for 1994-2002 Dodge 2500 & 3500 Series diesel pickups. Engineered to deliver better performance, the polyurethane motor mount inserts allow for quick installation and effectively control high horsepower and torque while eliminating vibration and breakage problems associated with all-metal mounts. As a bonus, the insert is resistant to under-vehicle fluids and contaminants that destroy OEM rubber components.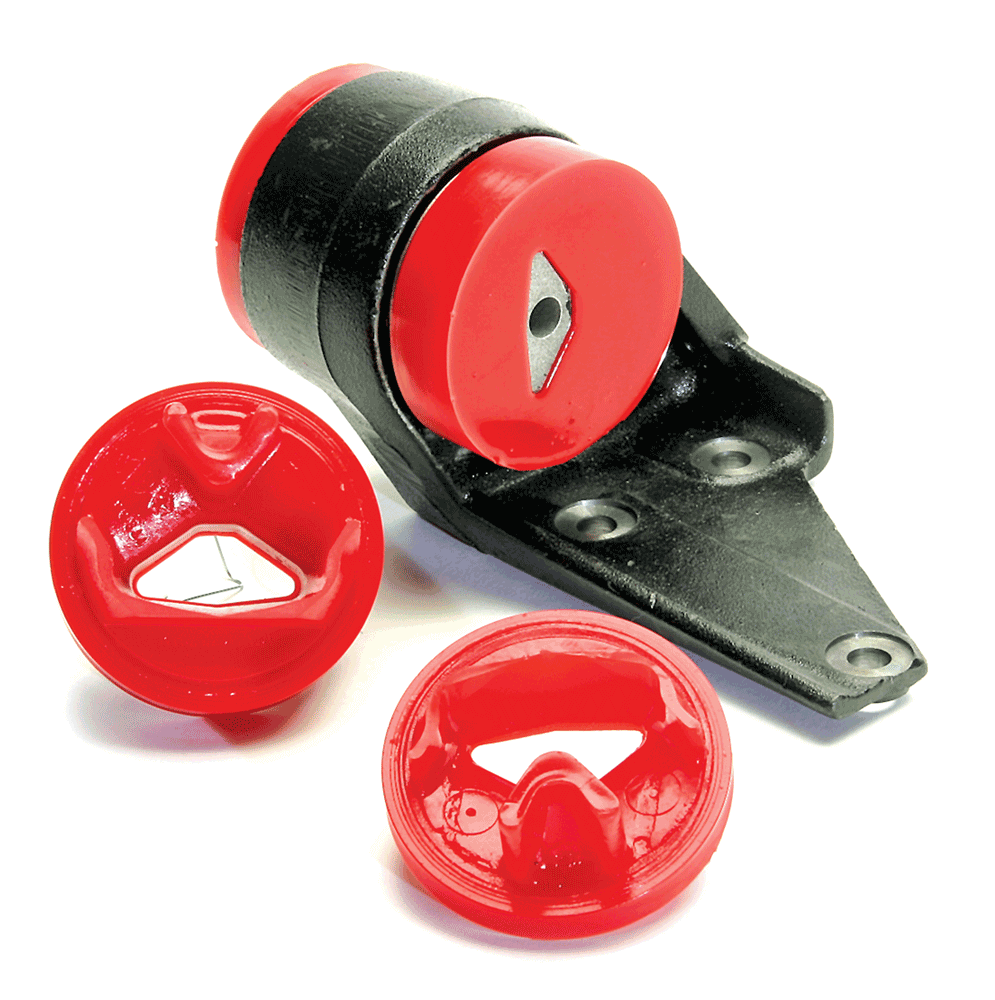 WHERE TO GET IT:
Energy Suspension
(949) 361-3935
www.EnergySuspension.com
Recreational Power
WHAT IT IS:
MPG-MAX H2O Injection System for Diesel Pusher RVs
WHY YOU WANT IT:
If you own a Diesel truck, chances are you've heard about water injection and the advantages of it on an oil burner. Well, now you can get a cool H2O injection system for your Diesel Pusher motorhome, too. The MPG-Max from Snow Performance claims to give a 10-15 percent increase in fuel economy (or 1-3 MPG), which can save $1,250 in gas for every twenty thousand miles driven—and that's nothing to sneeze at! But in addition to improving MPG, the MPG-MAX system claims to add 70+ horsepower while lowering EGTs by 250 degrees F. The Snow Performance MPG-MAX has special mapping and the most sophisticated 2D digital controller available. This unique system uses a new injection management controller that allows for a small, steady spray to be injected across the entire power curve—even while the vehicle cruises.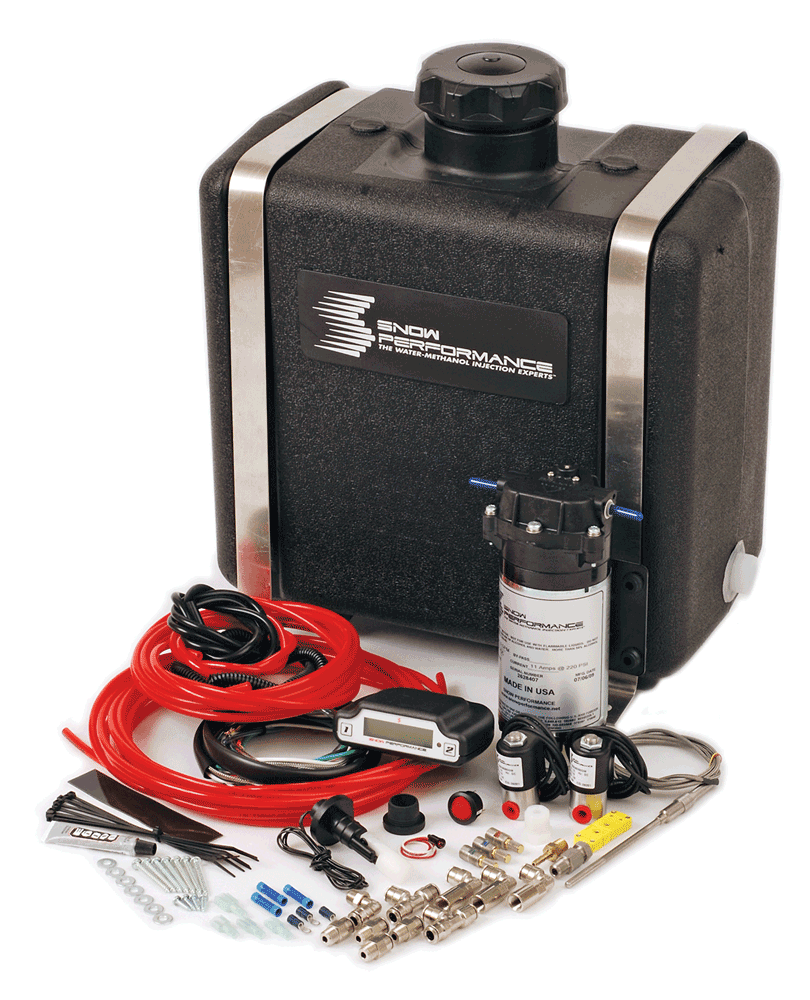 WHERE TO GET IT:
Snow Performance
(866) 365-2762
www.SnowPerformance.Net
Ford 7.3L Fuel Return
WHAT IT IS:
Return Fuel System for the
1999-2003 Ford 7.3L Powerstroke
WHY YOU WANT IT:
The 7.3L Powerstroke Diesel fuel injectors can be damaged by low fuel pressure: Factory fuel lines are small, the fittings are restrictive and therefore the fuel pressure is subject to fluctuation. The Driven Diesel Regulated Return fuel system kit upgrades the fuel lines, removing restrictive fittings and relocating the pressure regulator to a point in the system that accounts for all of the pressure drop and demand. The result? More consistent fuel pressure—and who wouldn't want that? All trucks from 100 percent stock to fully-built racers will see improved throttle response and reduced engine noise with the use of this system.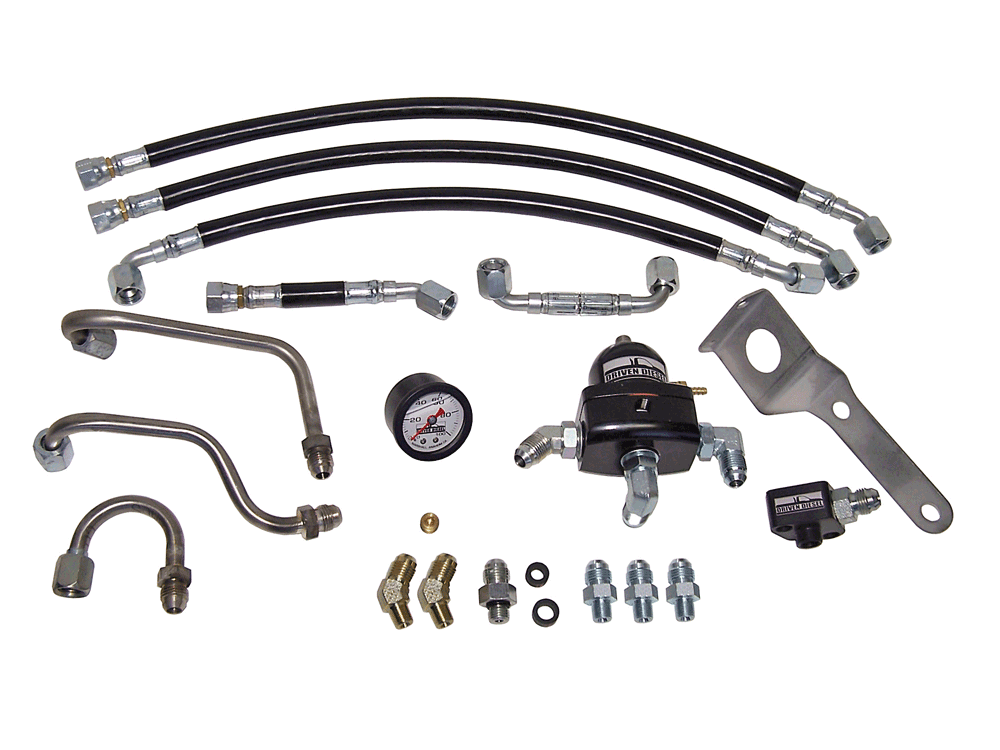 WHERE TO GET IT:
Strictly DieseL
(623) 582-4404
www.StrictlyDiesel.com
Torque Monster
WHAT IT IS:
Mean Green High Ford Torque Starter
WHY YOU WANT IT:
M.G. Industries Inc. offers the Green High Torque Starter for all 1994-2003 7.3L Ford Powerstroke diesels. According to the manufacturer, this unit cranks the engine two times faster and two times harder than the stock unit. In addition to more starting power, these units have a 300,000-mile life expectancy and a two-year unconditional guarantee.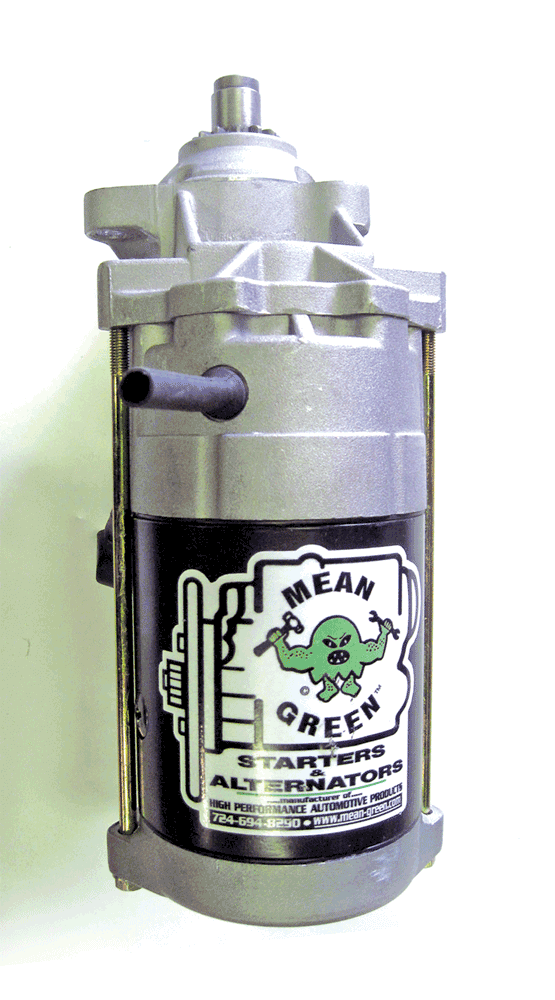 WHERE TO GET IT:
M.G. Industries, Inc.
(724) 694-8290
www.Mean-Green.com
Speedo Correction
WHAT IT IS:
Mechanical Speedo Calibration Box
WHY YOU WANT IT:
Changing differential gears and/or tire size will affect your speedometer accuracy. If your truck has a mechanical speedometer and is out of calibration, this is the fix you need. You don't have to drop the pan or struggle with locating increasingly scarce internal speedometer gears: Just screw in this in-line adapter into the transmission's speedo and your speedometer cable to the back of your adapter and you're good to go. You'll now get accurate speeds and reduce your speeding-ticket risk.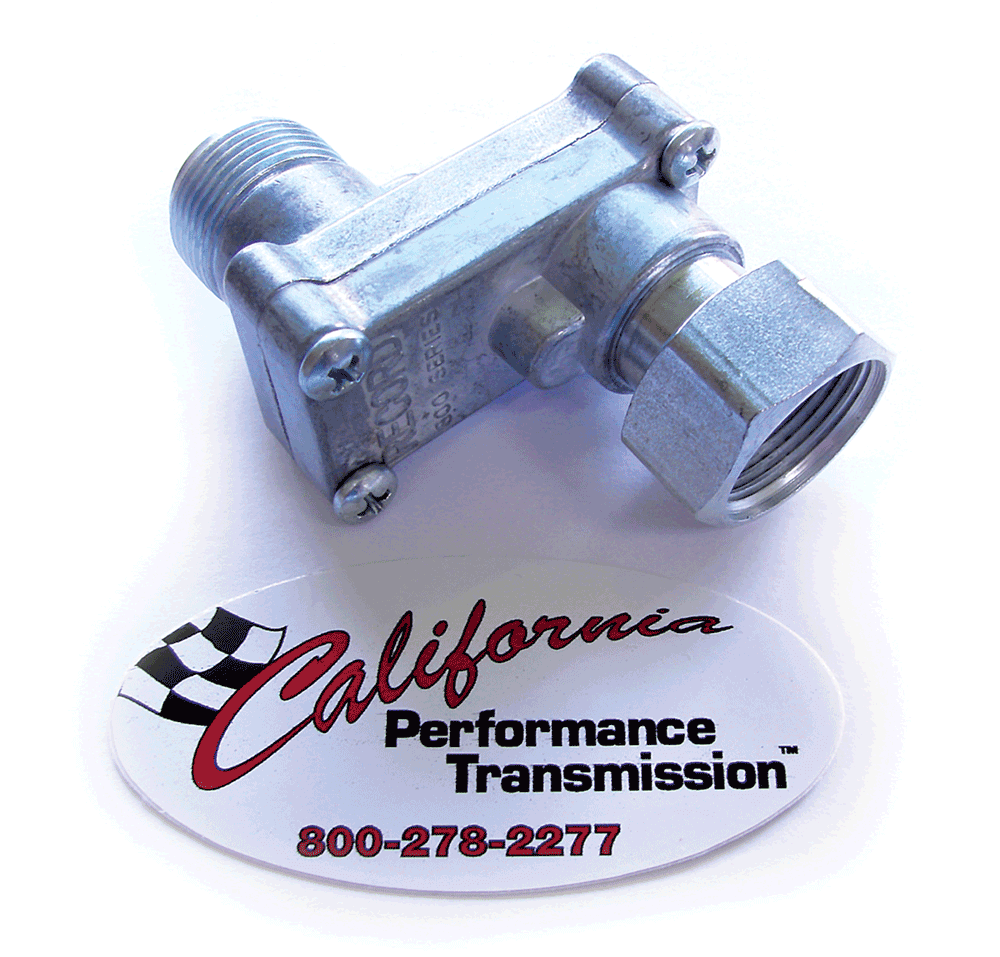 WHERE TO GET IT:
California Performance Transmission
(714) 901-3777
www.CPTTransmission.com
Complete 6.7L Reman Engine
WHAT IT IS:
Cummins 6.7L Running Complete Diesel Engine
WHY YOU WANT IT:
Jasper Engines & Transmissions has expanded its midrange engine diesel product line and is now offering the late-model Cummins ISB 6.7 liter Common Rail engines used in trucks. Each Jasper Running Complete Engine is completely remanufactured using a standard set of new parts, and all other castings and components are remanufactured to meet or exceed OEM specifications. This engine includes virtually everything you'd need for a true plug-and-play replacement: sensors, injectors, and more, plus a two-year parts and labor warranty.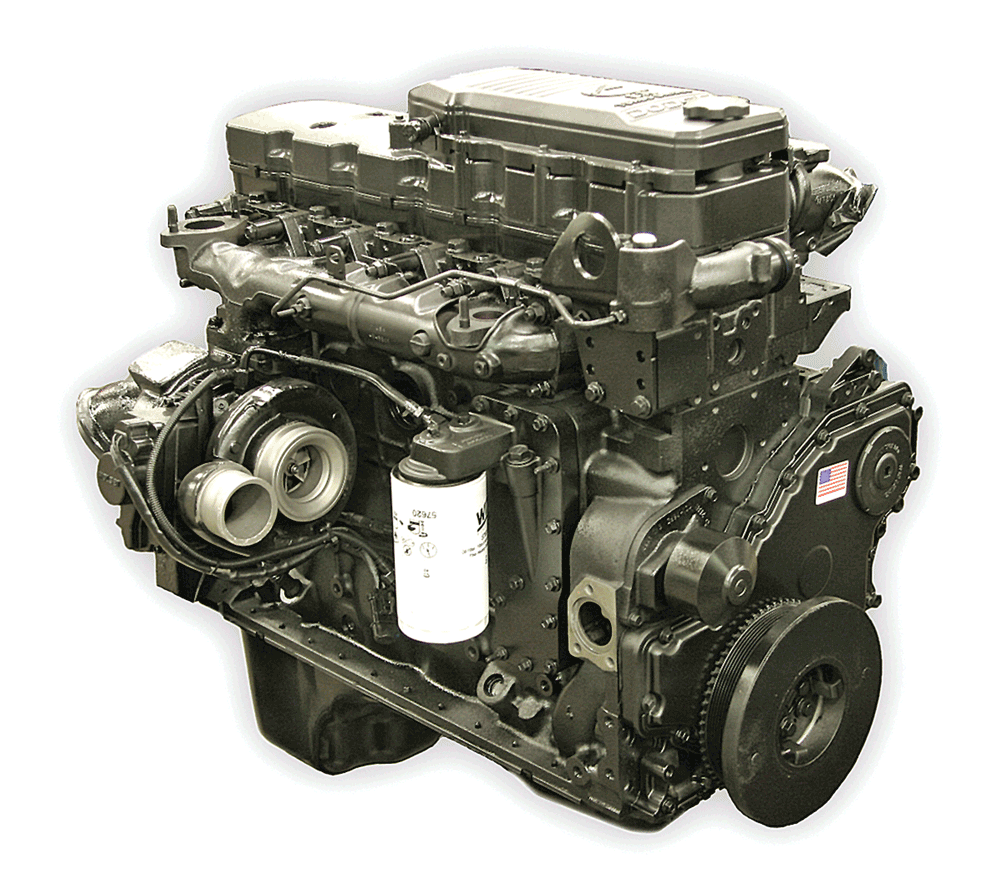 WHERE TO GET IT:
Jasper Engines & Transmissions
(800) 827-7455
www.JasperEngines.com
Brute Ram 4×4 Diff Cover
WHAT IT IS:
G2 Brute Front Diff Cover for RAM 4x4s Pickups
WHY YOU WANT IT:
G2 Axle & Gear has introduced their new Brute differential cover for Ram 4x4s with the Chrysler 9.25-inch front axle. These aluminum differential covers are engineered to protect your ring and pinion by cooling the gear oil and providing additional protection from impact. Made from heat-treated aluminum, these covers have internal and external cooling fins that help dissipate the heat from your oil. They also incorporate a magnetic dipstick and drain plug (featuring a powerful earth magnet) that draws any metal particles to help filter the oil. Brute differential covers come coated with a premium UV stable powdercoat for a superior finish, as well as all necessary stainless steel hardware.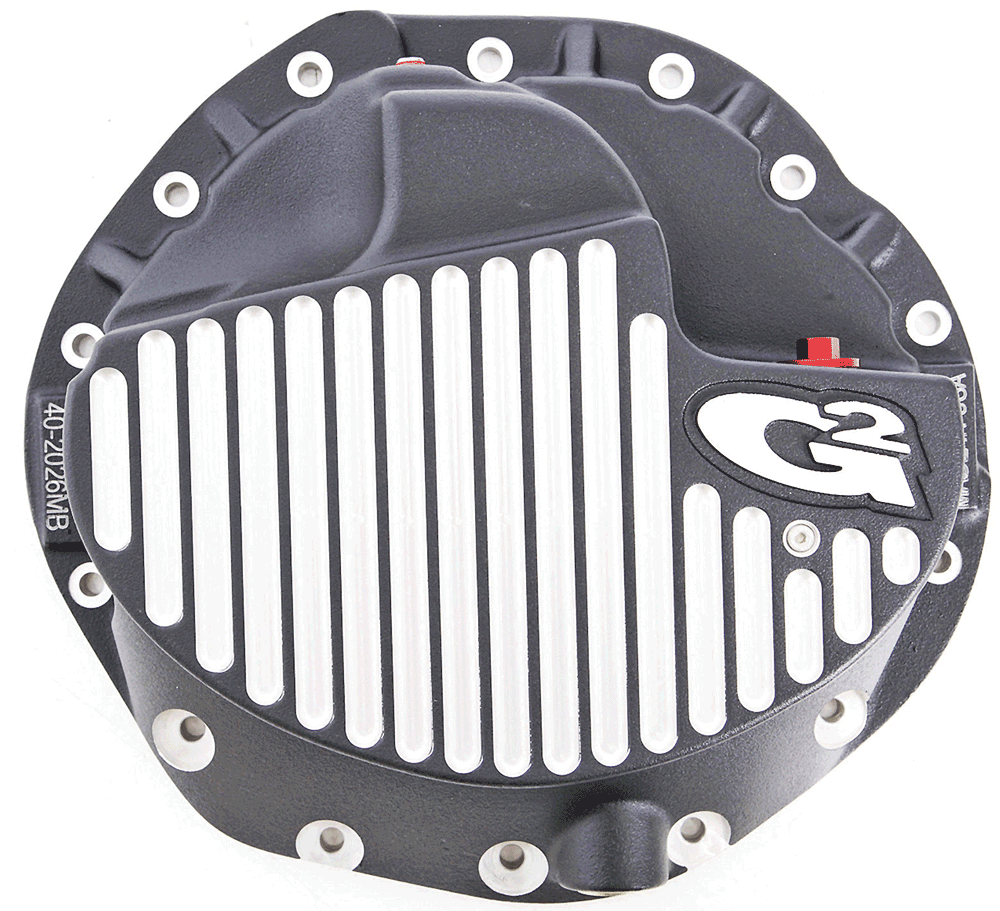 WHERE TO GET IT:
Pro Comp
(310) 900-3841
www.ProCompUSA.com
Battery Charger and Maintainer
WHAT IT IS:
OPTIMA Digital 400
WHY YOU WANT IT:
This 12V Performance Maintainer and Battery Charger will extend the life of a vehicle's battery by keeping it charged when not in use. This new product has a charge rate of up to four amps on large batteries and three amps on small batteries and can be utilized to keep all 12V AGM and flooded (wet acid) batteries healthy during storage.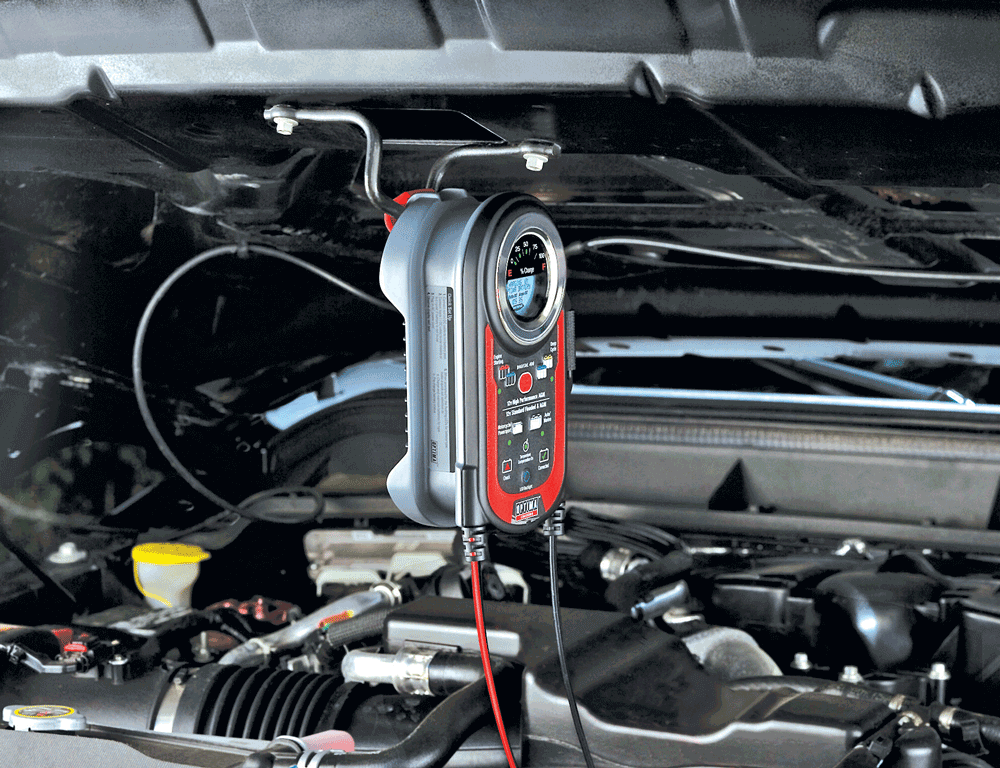 WHERE TO GET IT:
OPTIMA Batteries
(888) 867-8462
www.OptimaBatteries.com