Traction Compound
General Grabber X3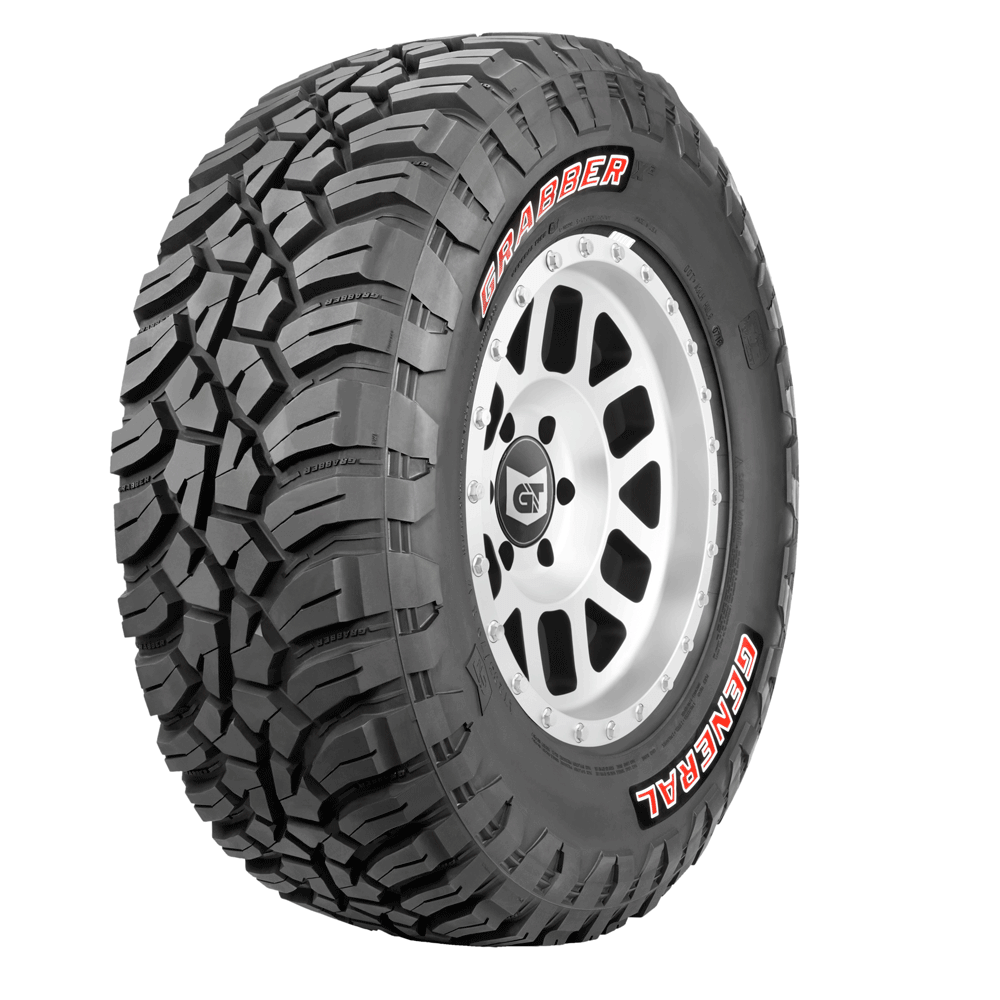 The new Grabber X3 takes Extreme to the power of three (hence the X3 name). The highly-anticipated mud-terrain tire has been designed to provide extreme performance in mud, using a unique optimal void and self-cleaning pattern, extreme performance in dirt with superior grip, and stability and extreme performance on rock with excellent adhesion and cut/chip resistance. With bold and aggressive styling, the Grabber X3 is sure to reinforce General Tire's off-road DNA.
General Tire
GeneralTire.com
Manual DPF Regen
Edge Products LML Update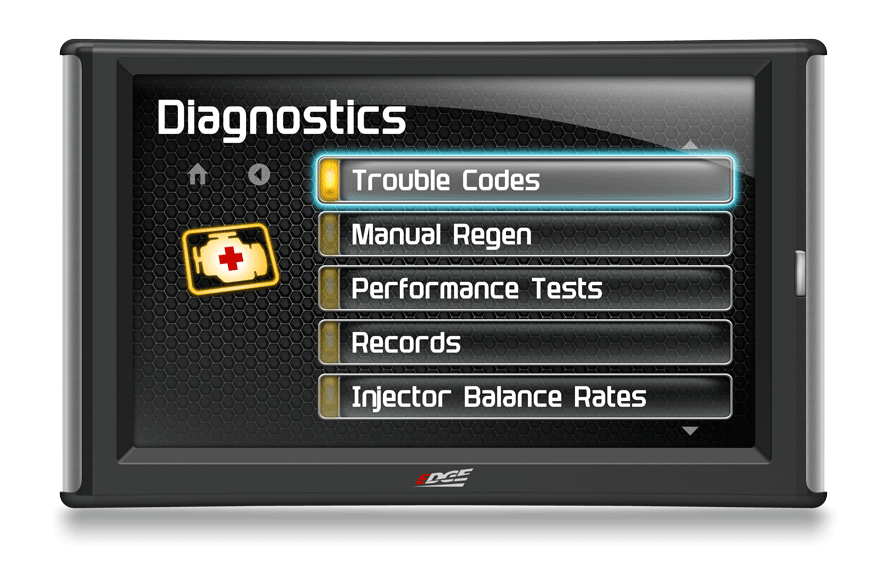 Own an Insight CS2/CTS2 or Evolution CS2/CTS2 and have a 2011 to 2015 Chevy/GMC LML Duramax? Manual and mobile regen options have been added to give you the ability to clear the DPF through a service regen, or through commanding a mobile regen cycle. This is a great feature for those on a job site and idling frequently. Customers are not always available to run the truck on the road to clear the DPF. Don't own an Edge product yet and would like this ability? Pick up a Insight CS2/CTS2 or Evolution CS2/CTS2 and you'll be good to go.
Edge Products
EdgeProducts.com
Dual View
MaxTow Double Vision Gauges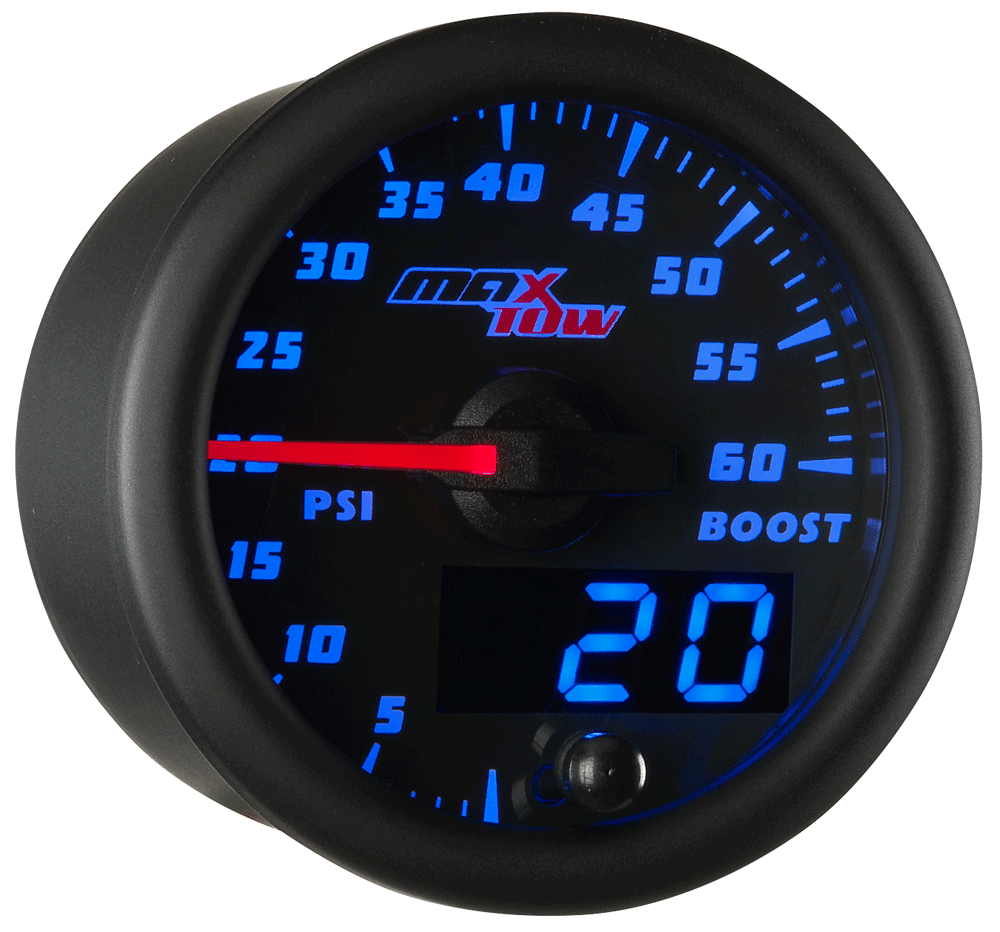 The Blue MaxTow Double Vision Gauge Series is available with a white or black face, and features a blue LED display (green also available), an illuminated red needle and an easy-to-read, blue digital numerical readout. The MaxTow Double Vision Gauge Series provides customers the classic look of an analog gauge while also providing a digital readout. The Blue MaxTow Gauges feature stepper motor technology that produces exceptionally smooth needle movement with extremely reliable and accurate readings.
MaxTow
MaxTow.com
Cold Air
Volant LML Intakes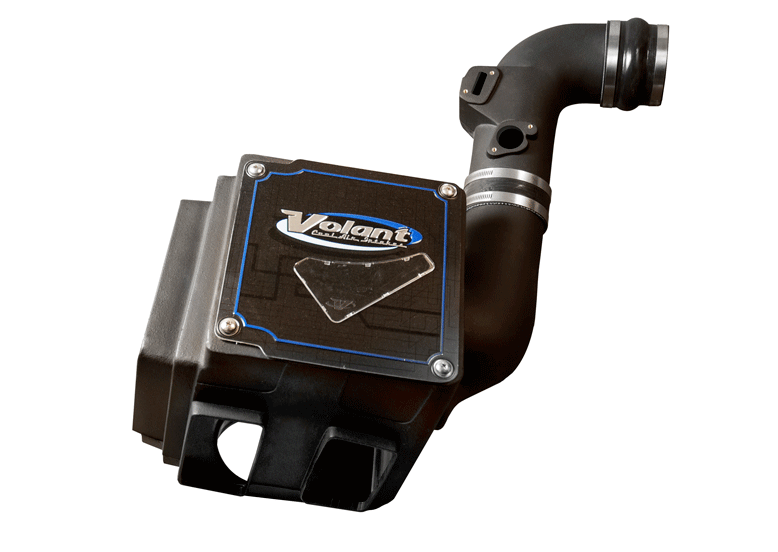 Volant's new cool-air intake for the GM LML Duramax is engineered to boost horsepower by maximizing the engine's breathing capabilities. This new intake is designed with high volume air filters and sculpted, larger diameter air ducts with unique bends that allow a higher volume of clean, cool air to efficiently enter the engine. By combining high-volume air filters with streamlined cooler air paths, Volant's new air LML Duramax intake system delivers added horsepower and torque that improves overall driving performance.
Volant Performance
Volant.com
Anti-Wrap
BDS RECOIL Traction Bars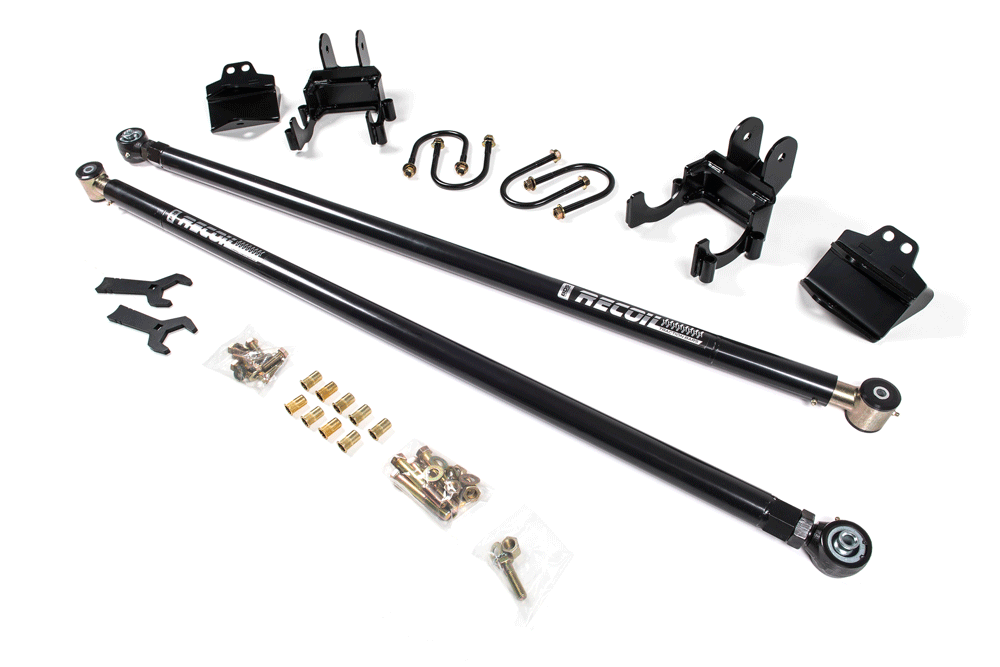 BDS Suspension's revolutionary spring loaded RECOIL Traction Bars improve traction and limit axle wrap without negatively affecting suspension travel or ride quality. These next generation traction bars offer you the freedom to tune the spring tension for optimal performance on-road, off-road, towing or competition pulling. These traction bars can be used on stock height or lifted trucks, and work with both lift blocks and replacement leaf-spring kits. They use a full floating design that won't bind up, allowing the full range of wheel travel without limiting articulation.
BDS Suspension
BDS-Suspension.com
Under Pressure
PPE Quick Release V-Band Clamps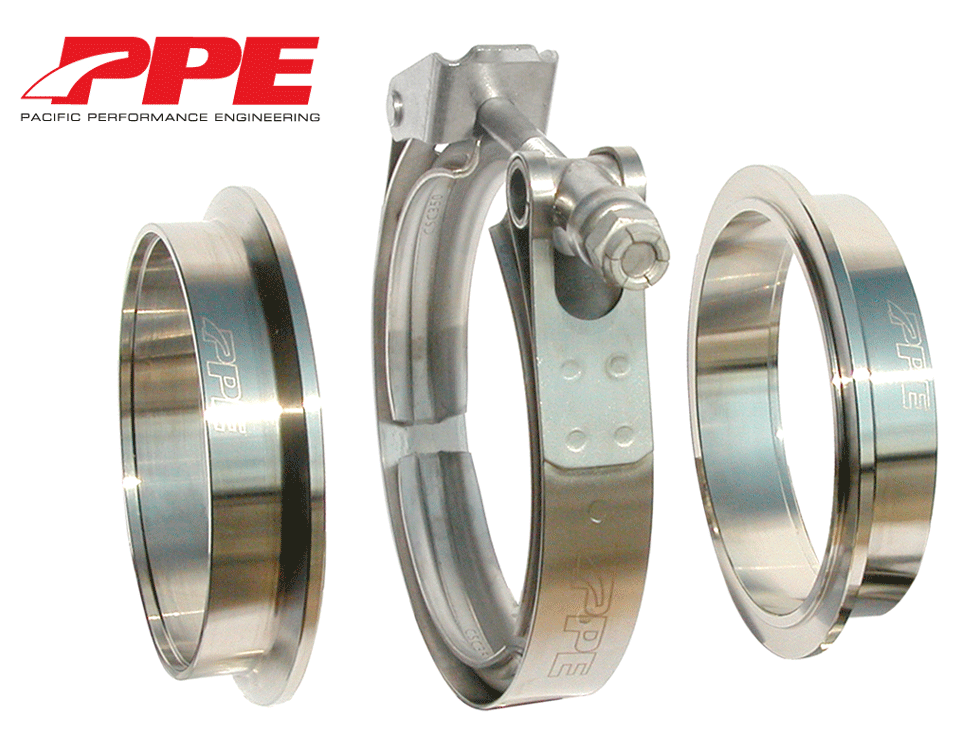 PPE QR Clamps are made of 304 stainless steel and feature a quick-release mechanism with a one-piece FlexLoc Nut that is ideal for severe service uses. Inside are interlocking 304 stainless-steel flanges and a deeper outside register to ensure a secure, tight fit that can withstand high pressures. The clamp's deep register holds the V-Band Flange securely until you are ready to release. It easily and securely reconnects in seconds. Available in 11 different sizes from 1.5 inches all the way up to 5 inches.
Pacific Performance Engineering
PPEdiesel.com
ALL Terrain
Continental TerrainContact A/T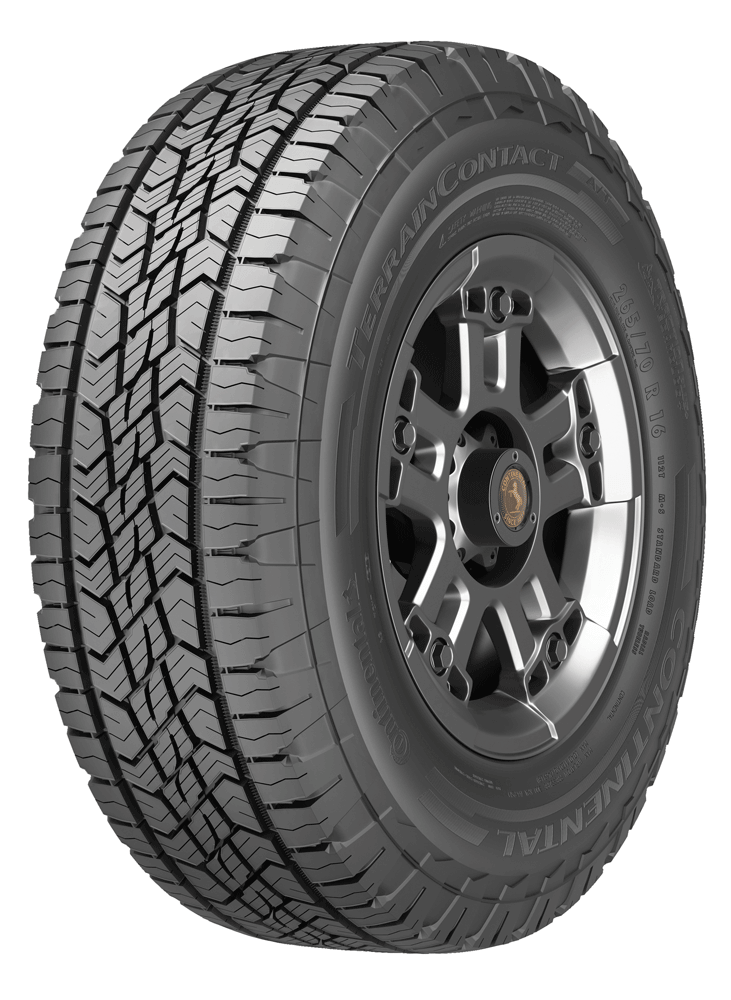 Available mid-September are Continental's newest creation, the TerrainContact A/T. It's the ideal all-terrain tire for CUV, SUV and Light Trucks, with the durability to conquer dirt, gravel and grass while providing a quiet, comfortable ride on pavement. "This tire is the best balance of on- and off-road performance and is ideal for the driver who spends roughly 90 percent of their time on-road and 10 percent off road," said Travis Roffler, director of marketing for Continental Tire. After spending a week testing them in June 2016, we wholeheartedly agree with Travis—the new TerrainContact tires did not disappoint. Look for our full road-tested review of the TerrainContact in a future issue of Diesel World.
Continental Tire
ContinentalTire.com
HD GM Suspension
Heavy Duty GM LCA Bracket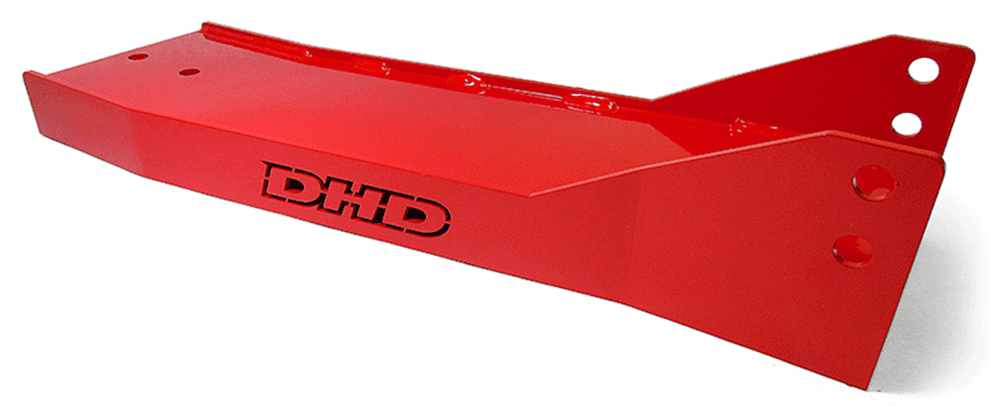 This heavy-duty lower control-arm bracket for GM trucks was designed for pullers and drag racers. Its heavy-duty tubular design is several times more rigid than the stock part it replaces. The bracket greatly reduces chassis flex present in the front suspension area. By installing this bracket, you will be able to yield a more controllable and straighter launch on your high-powered pickup.
Dirty Hooker Diesel
DirtyHookerDiesel.com