Jason Hunter—a.k.a. the "Tow Master" from Irwin, Pennsylvania—has one unique truck. Many people have seen this truck posted on Duramax forums under his screen name "Tow Master" as a top poster. Jason is very much a Duramax fan and has become very involved in the Dmax community. Understandably, his 2006 Silverado 2500HD is nothing to mess with. While the exterior is modified, it's so clean it really is a sleeper. For this reason, it throws people off as it's a twin-turbo 640 rear-wheel horsepower tire roaster that's built to be equally reliable.
"A twin-turbo 640 rear-wheel horsepower tire roaster"
When Jason first purchased the truck, he wanted to take the build slow and steady but that changed when his wife, Mindy, surprised him with a Twin Turbo kit from Blackout Performance. At this point, Jason realized the build was going to happen faster than planned.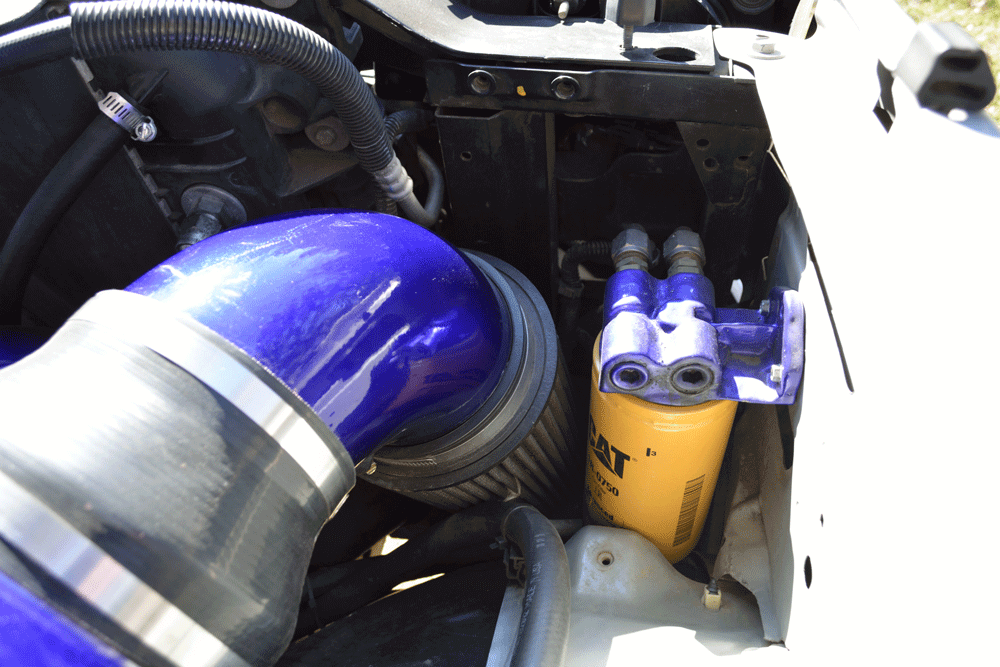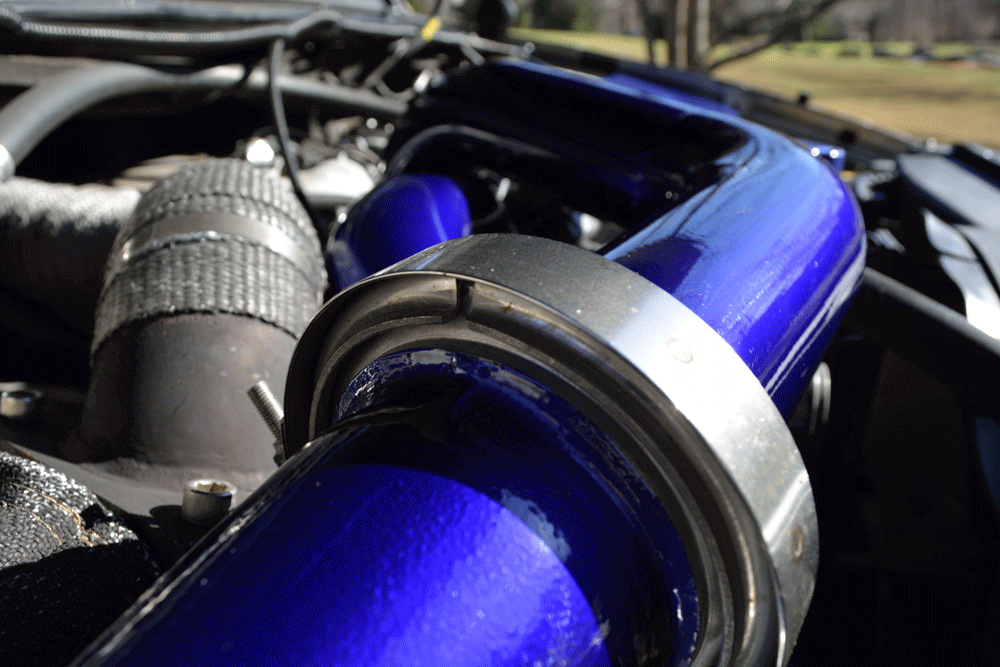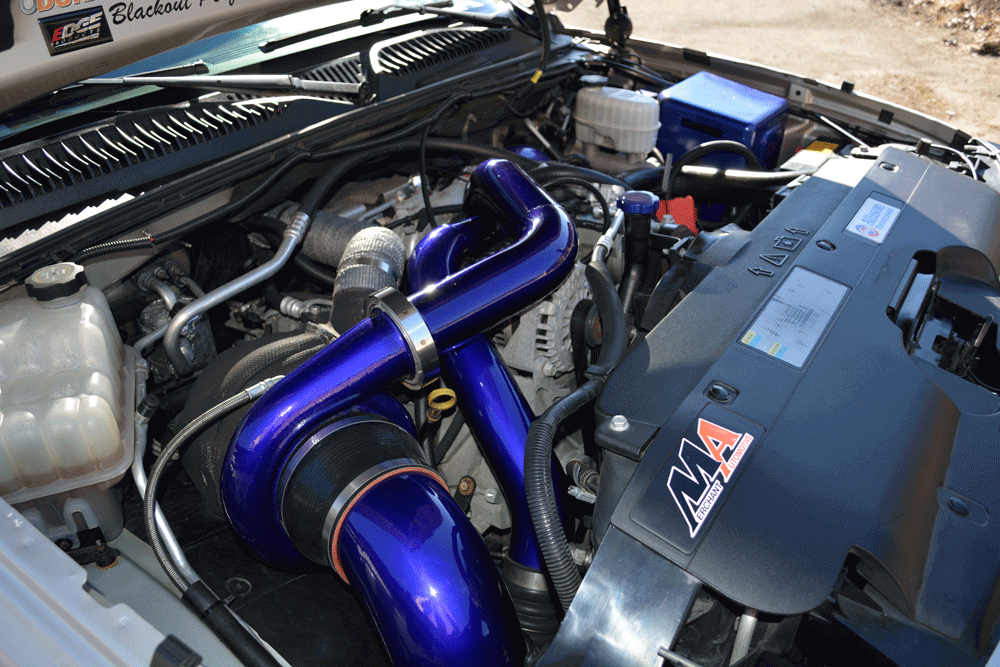 For a bit of help on the build, Jason talked to Caleb Baker, owner of Blackout Performance in Mount Pleasant, Pennsylvania, about his goals for the truck. Caleb insisted on keeping the truck mildly built so it could still be a dual-purpose work truck and race truck. This was mainly for keeping the truck reliable. Looking back on the entire build now, Jason, along with Blackout Performance, built a beautiful truck worthy of attention.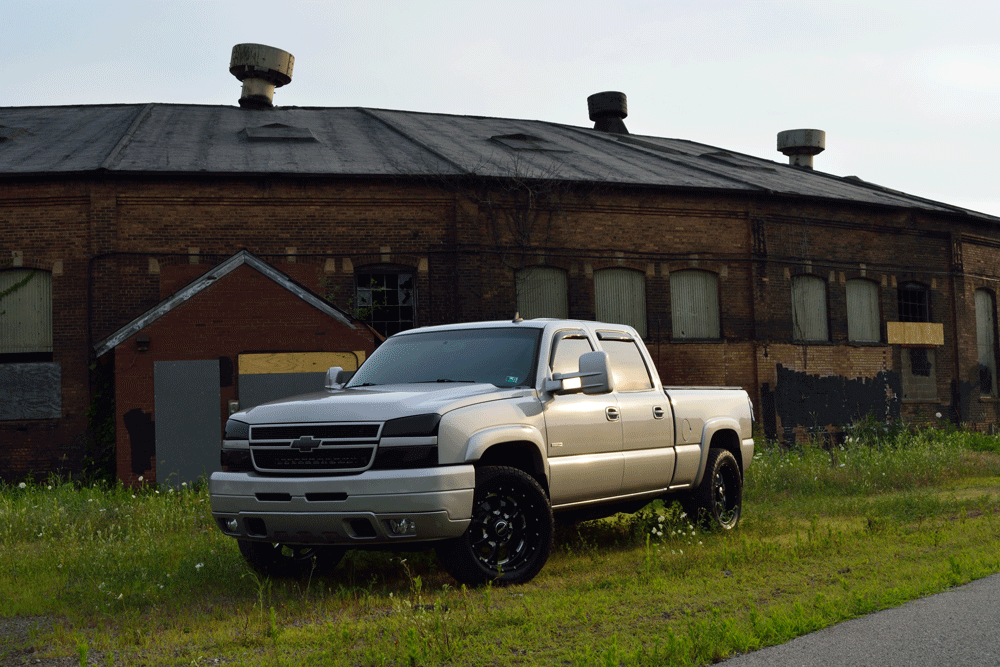 Exterior
Jason didn't spare any expense on the exterior of his vehicle to make it his own. He decided to de-badge the entire truck and color match the bumpers, mirrors, door handles, grille and roll pan. The paint work was done by Vezzani Customs. This was one of the major steps he wanted in order to keep the "clean" look. The grille was color matched and also received a billet grille insert. A 32-inch light bar was hidden behind the grille. The headlights were first tinted and then upgraded with HID lows and HID fog lights. Wheels were kept simple as Jason went with 20×9 BMF Novakane Death Metal wrapped with 305/50/R20 Cooper Zeon tires, which gave the truck an aggressive stance. Behind those big wheels were SSBC cross-drilled and slotted rotors with Raybestos ceramic pads. The truck also has a Smittybilt tonneau cover, Big Chevy hitch, and hidden train horns under the bed.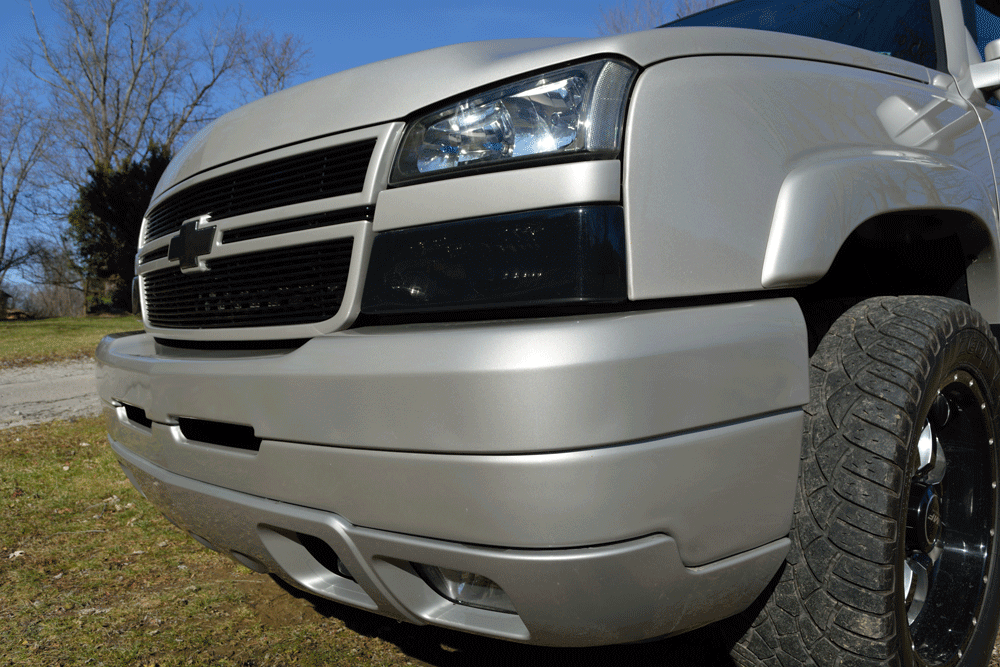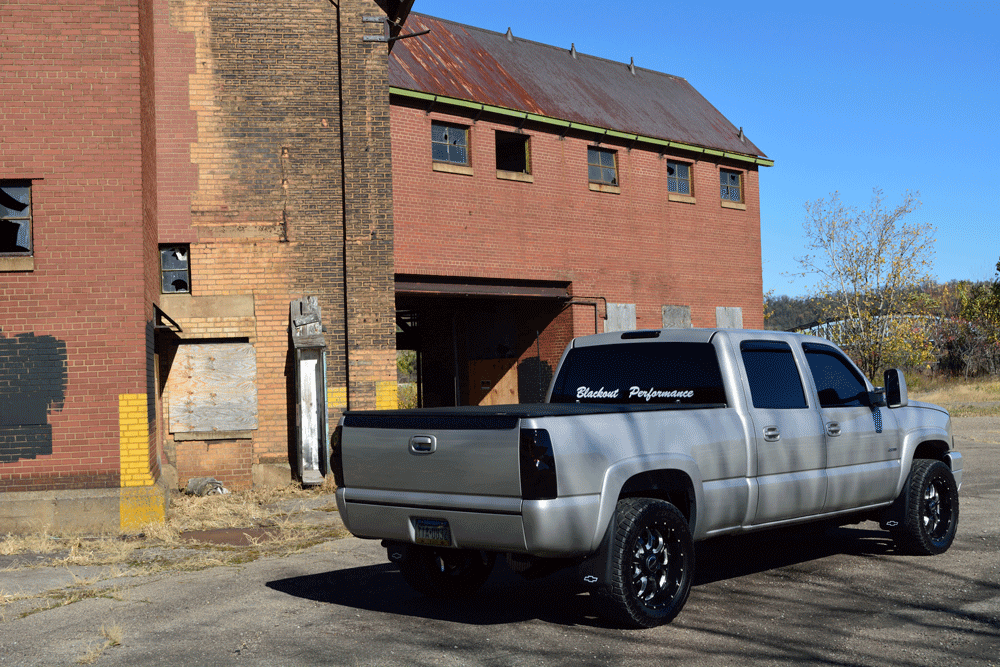 Adding to the stance of the truck, Jason decided to use 2-inch lowering shackles in the rear and dropped the front end by simply adjusting the factory torsion keys. He also upgraded the shocks with a set of Bilstein units. The front steering linkage is held together with a Cognito support bracket kit for those hard 4WD launches.
Interior
Jason added a ton of useful accessories to make the interior of the truck stand out. He installed an Auto Meter Ultra Lite II pyrometer and boost gauge to monitor the engine functions, while the overhead console houses an Aeroforce interceptor gauge. The truck also had four Kicker 10-inch subs in two custom boxes, one placed under the seat and one behind the seat. Other touches included painted accents throughout the interior and a Cobra CB radio.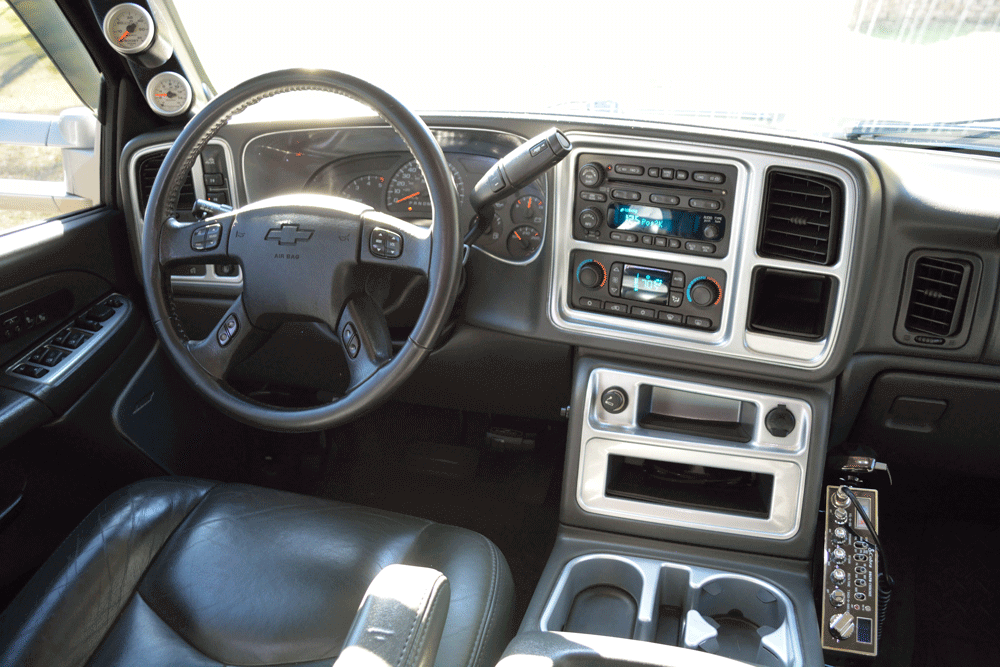 Performance
This truck is not a trailer queen, as it was designed for reliable performance. Jason's Silverado puts down 640 horsepower and a whopping 1,115 lb-ft. of torque to the rear wheels. It also runs consistent 12s in the quarter-mile. Tuning was done with EFILive by Blackout Performance. Blackout Performance also installed a compound turbo setup with a S475 atmospheric charger over the stock GT37VA high-pressure turbo along with the necessary ARP head studs and fuel rail modifications. Jason added a Raptor 150 to supply fuel to the factory injection pump which feeds the 45-percent over injectors. He removed the factory fuel filter head and added a NAPA filter head with Caterpillar filter. A six-speed Allison transmission with a Sun Coast G-Max6 kit and a 1057 torque converter built by Caleb at Blackout Performance backs the twin-turbo Duramax. The exhaust flows through MRBP piping with an axle dump. DW
"…Runs consistent 12s in the quarter-mile"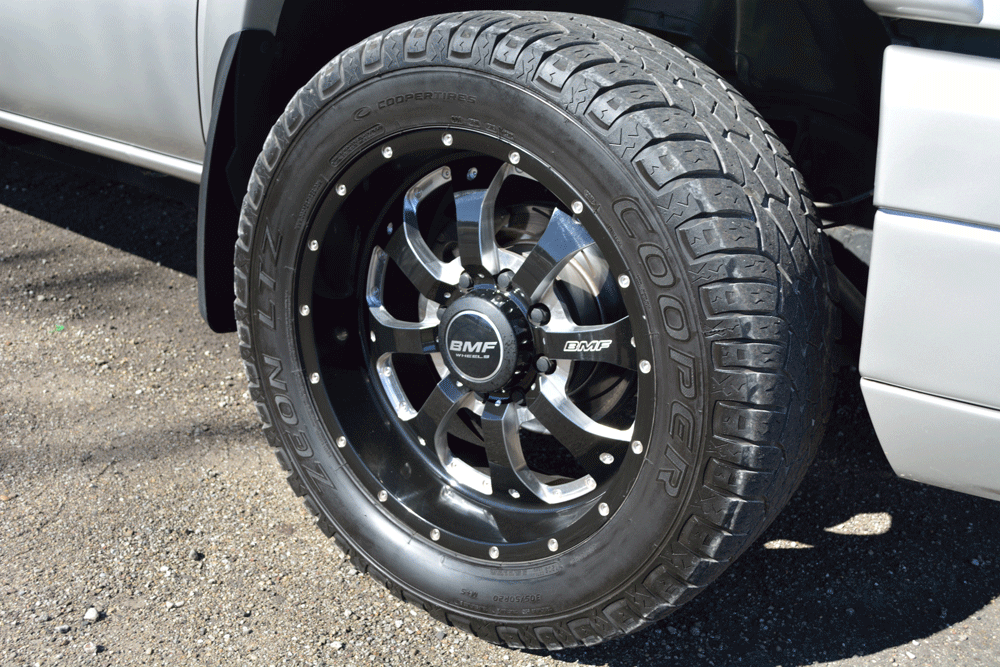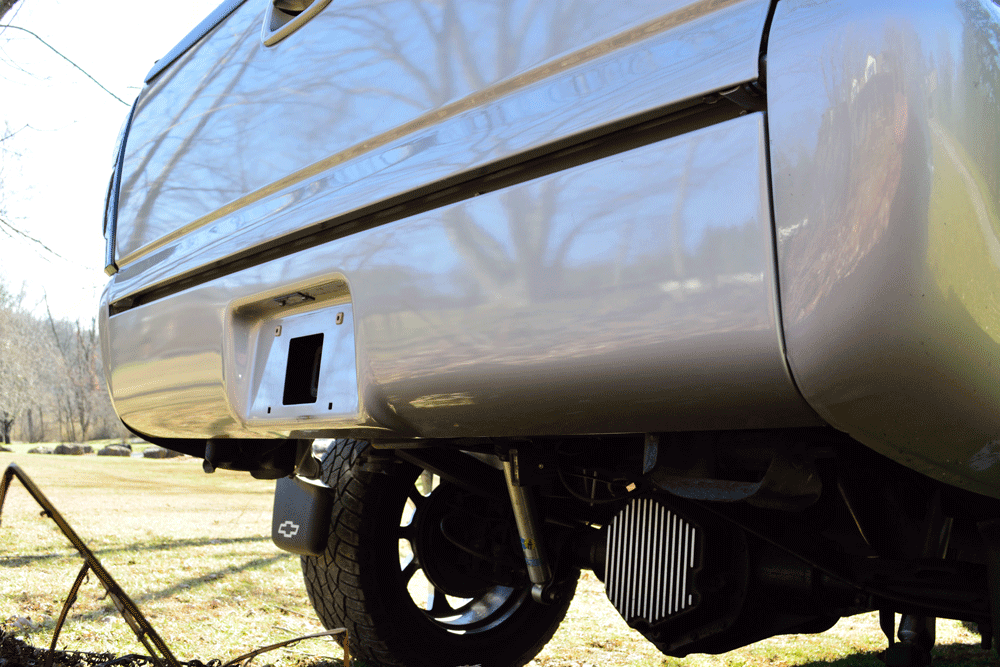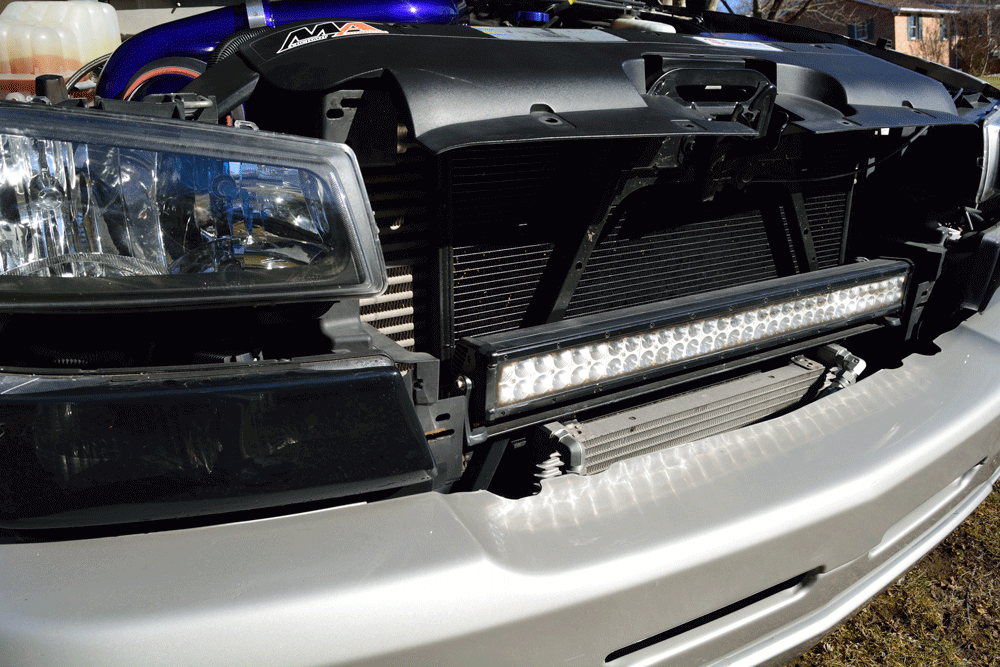 [divider]SOURCES[/divider]Sources
Blackout Performance
724.424.3287
Hunter Towing
724.989.7777
Vezzani Customs
724.515.7075