The Volkswagen Golf was first introduced in the United States in 1974 and is now in its 7th generation. We wrote about the latest version of the Golf back in our September 2014 issue, when the Golf Mark 7 sedan was introduced to the press. Unfortunately, at that time, the Golf SportWagen was not yet in production. We promised then, that as soon as possible, we'd bring you the details on the new Golf SportWagen. While the wait was long, it was worth it.  Recently, we had the chance to test two different trim lines of the Golf Sportswagen, one a manual and the other the automatic. They were fun to drive and impressive in many ways. 
AUTOMATIC & MANUAL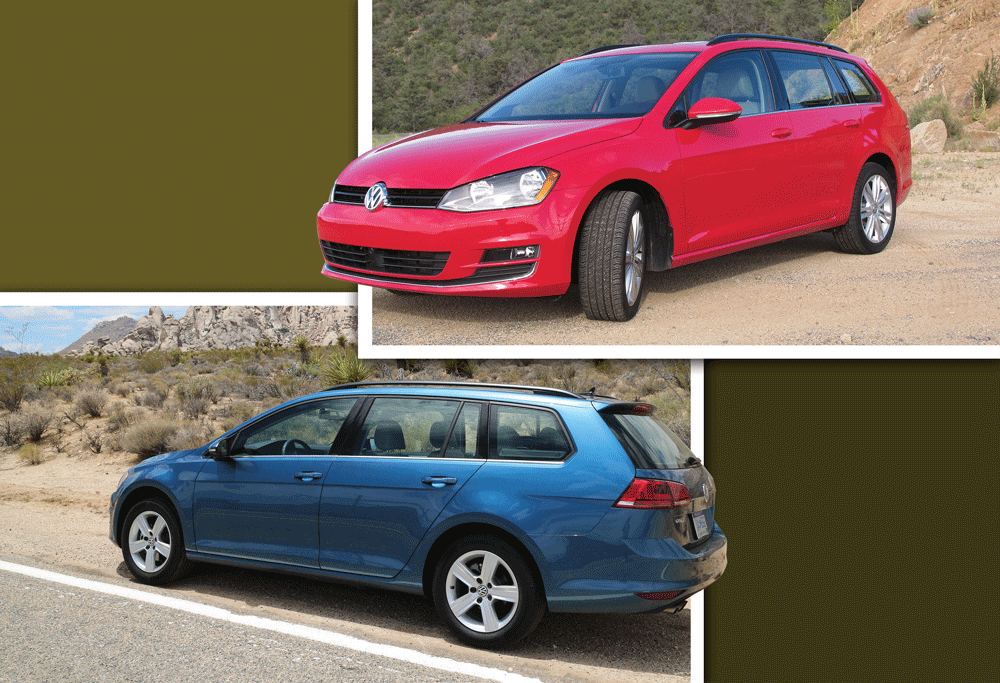 Advantages and Disadvantages
Our two testers were a blue S trim that had a 6-speed manual and a red SE trim with the 6-speed DSG automatic. Of course, both were equipped with the new EA288 2.0 L diesel engines. The new TDI 4-cylinder is smoother and quieter than the last generation engine and produces 40-percent fewer emissions too. Technological improvements and the use of DEF fluid make this possible. Yes, VW finally had to introduce DEF fluid in anticipation of ever increasing emission restrictions to come. It's not all bad; the DEF fluid does allow for more tuning options, and the overall results are more horses from this new 2.0L and even better mileage.
Overall, both the new Golf SportWagens proved to be comfortable, fun to drive and frugal on fuel. Overall, the new Golf SportsWagen is spacious enough for two adults and three dogs to take a road trip across two states. While the TDI can fit in any-size garage or carport, it is also big on features and capacity. Best of all, the TDI diesel offers some of the best mileage we've seen out of any diesel we've driven. DW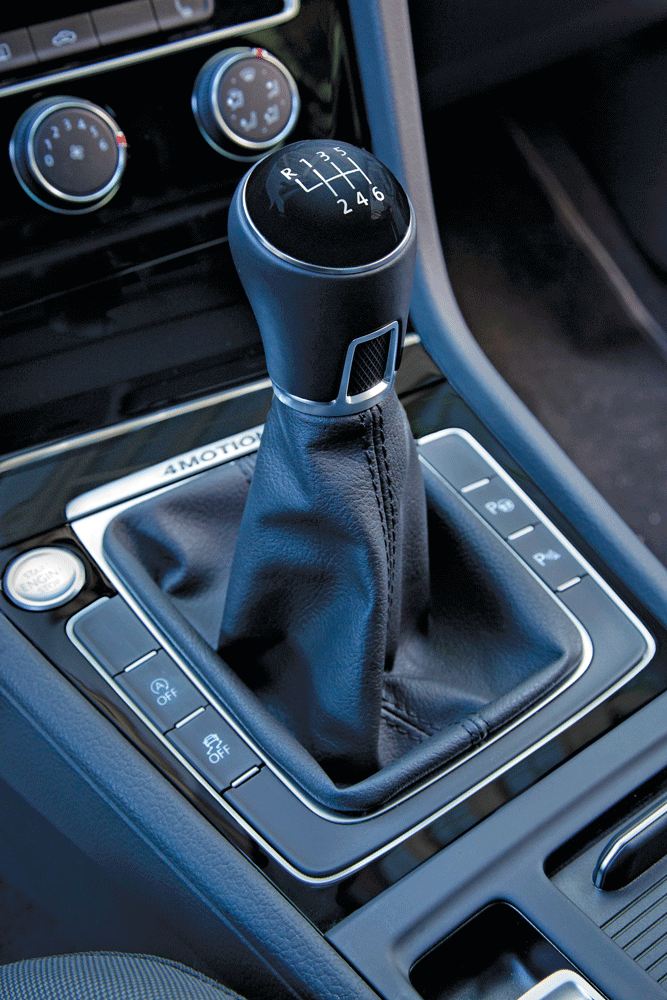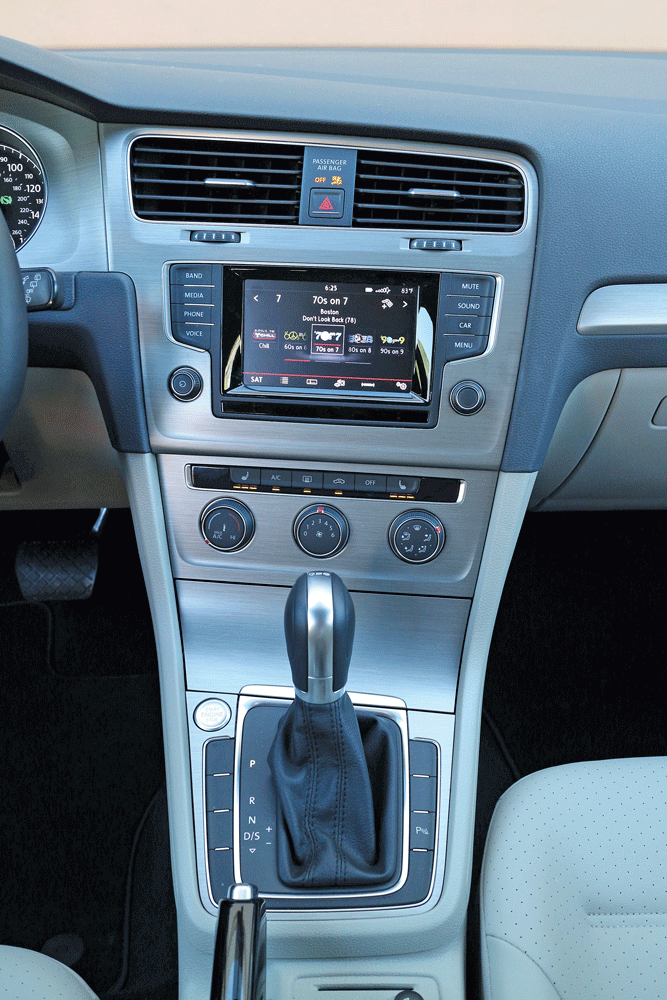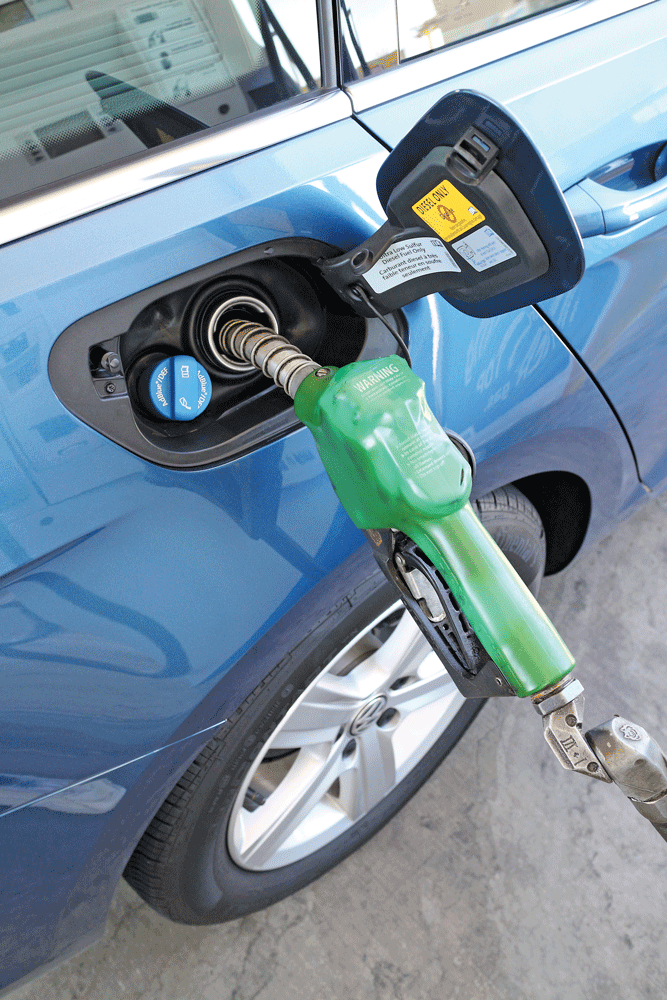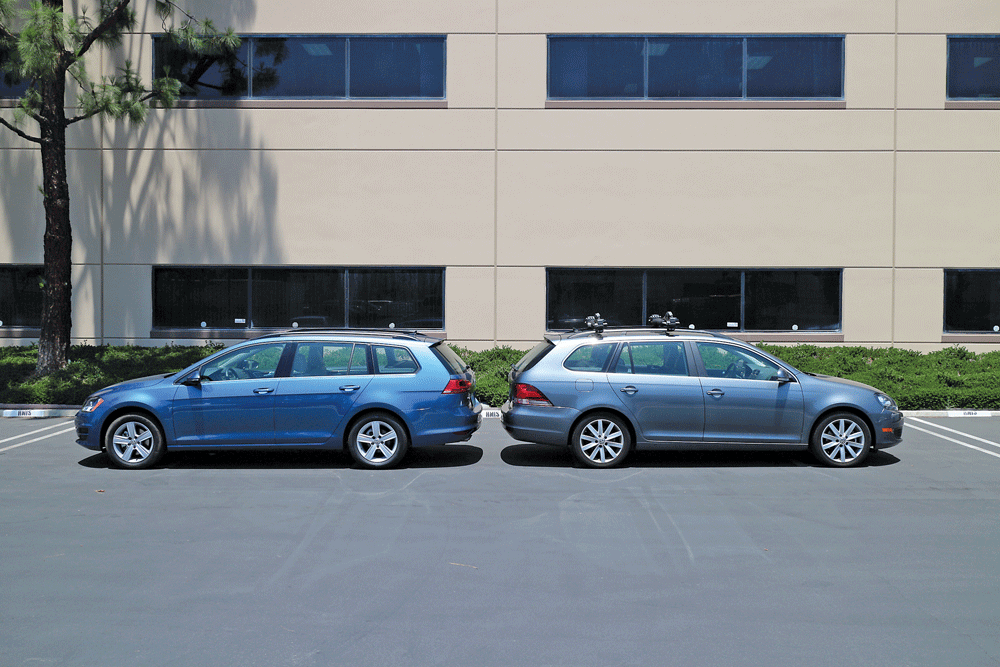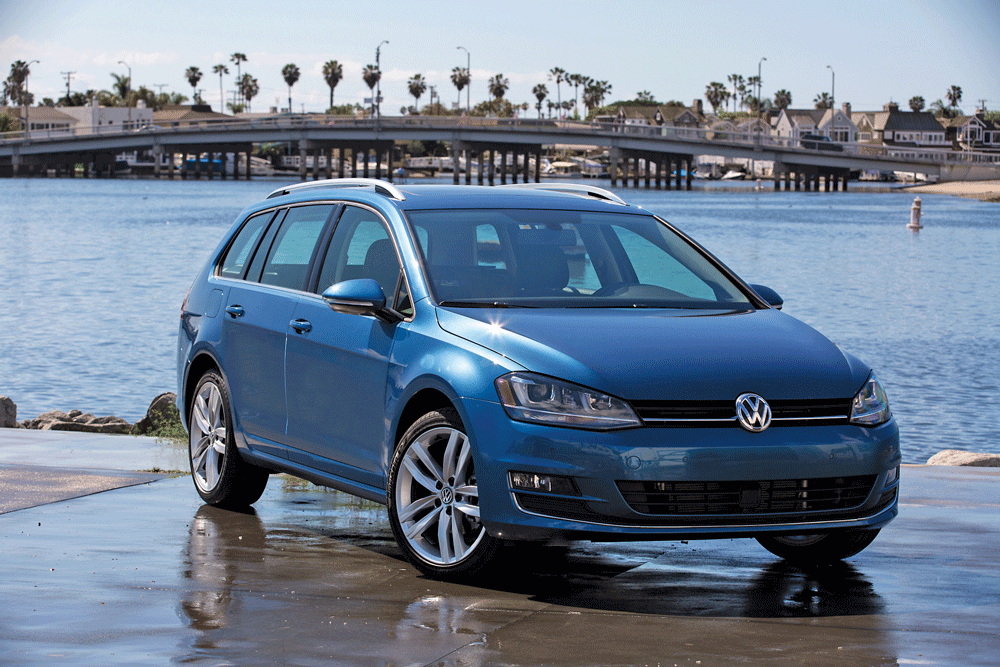 [divider]SPECS: 2015 VEHICLES: Volkswagen Golf SportWagens[/divider]
Two were tested: an S package-manual and SE package with DSG Auto.
Engine Type: I-4, Turbo Diesel
Displacement: 2.0L (122 cid)
Horse Power and Torque: 150 hp, 865 lb-ft.
Fuel Capacity: 13.2 gallons
Transmissions: 6-speed manual on S package and 6-speed on DSG automatic SE
EPA MPG rating: 31 city; 43 Highway; 35 combined for both transmissions.
Owner Estimates at press time: 44.6 MPG (See: FuelEconomy.gov)
Best Tank During Testing: 64.3 MPG in the manual.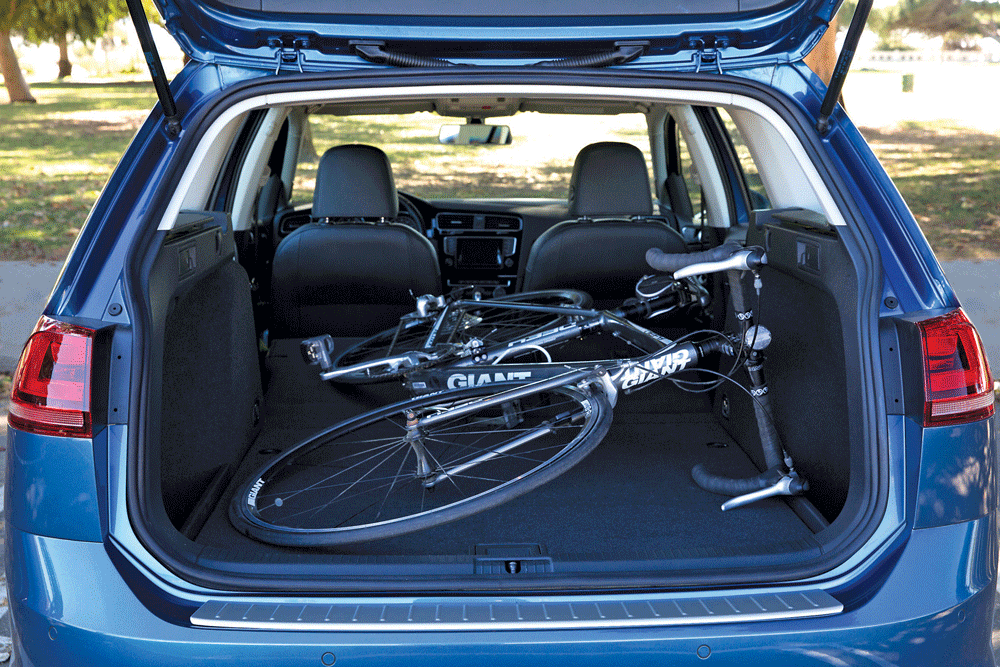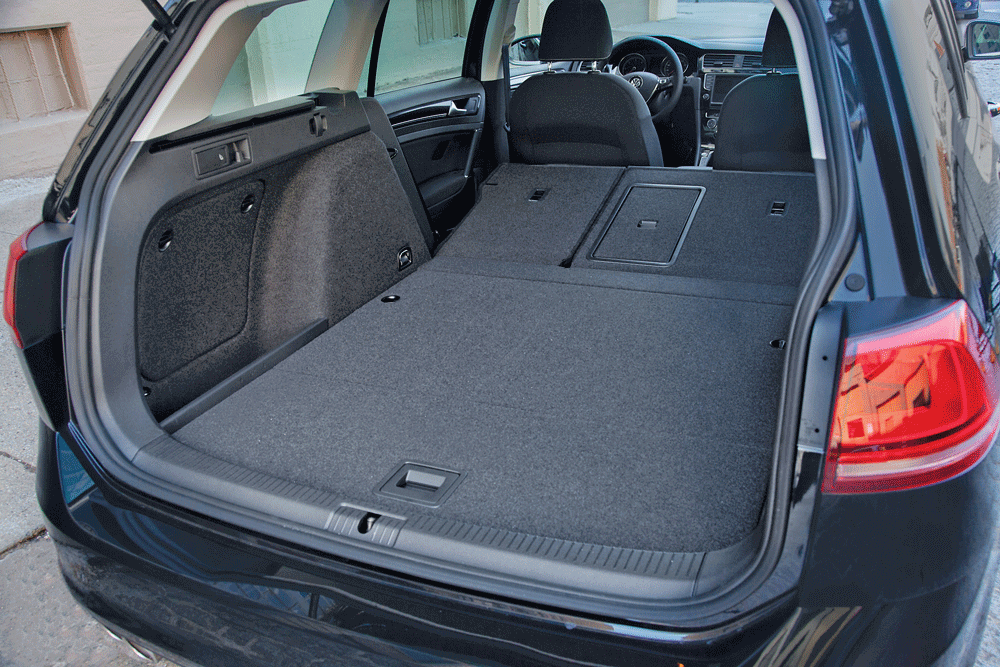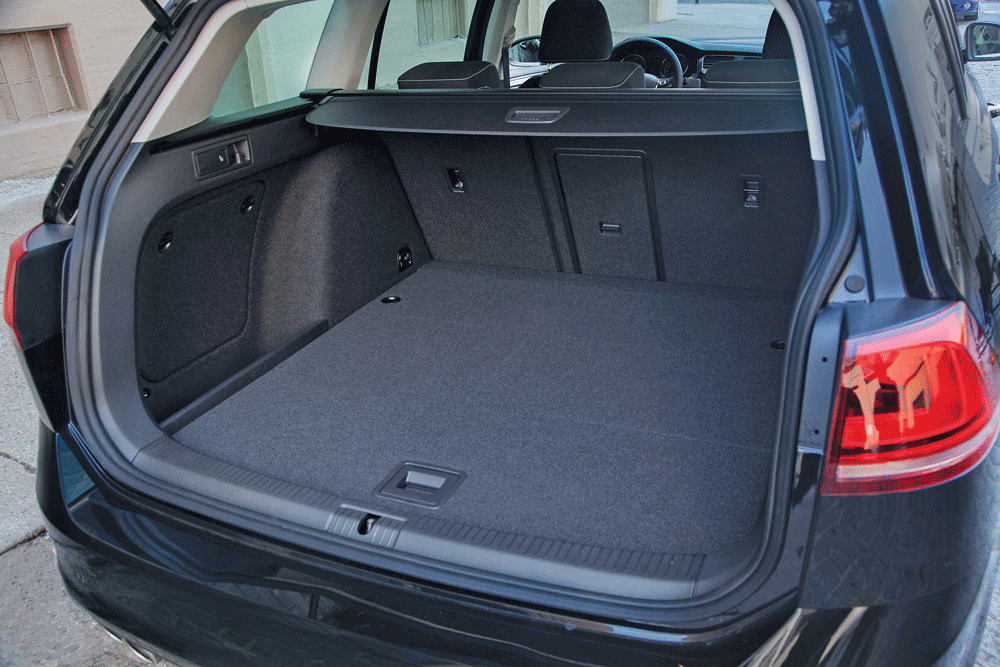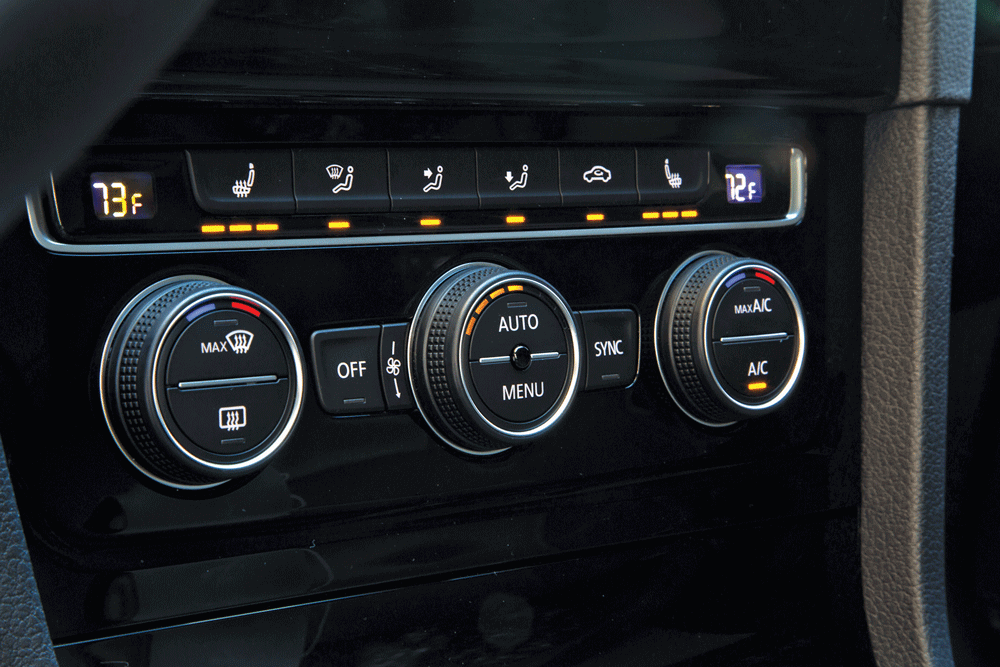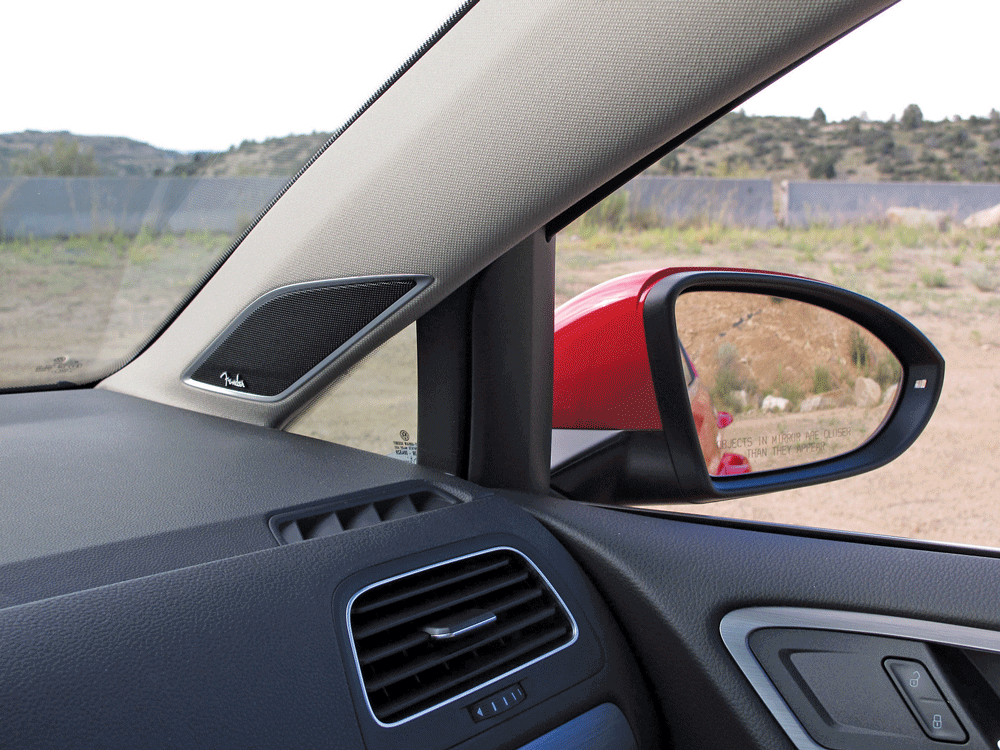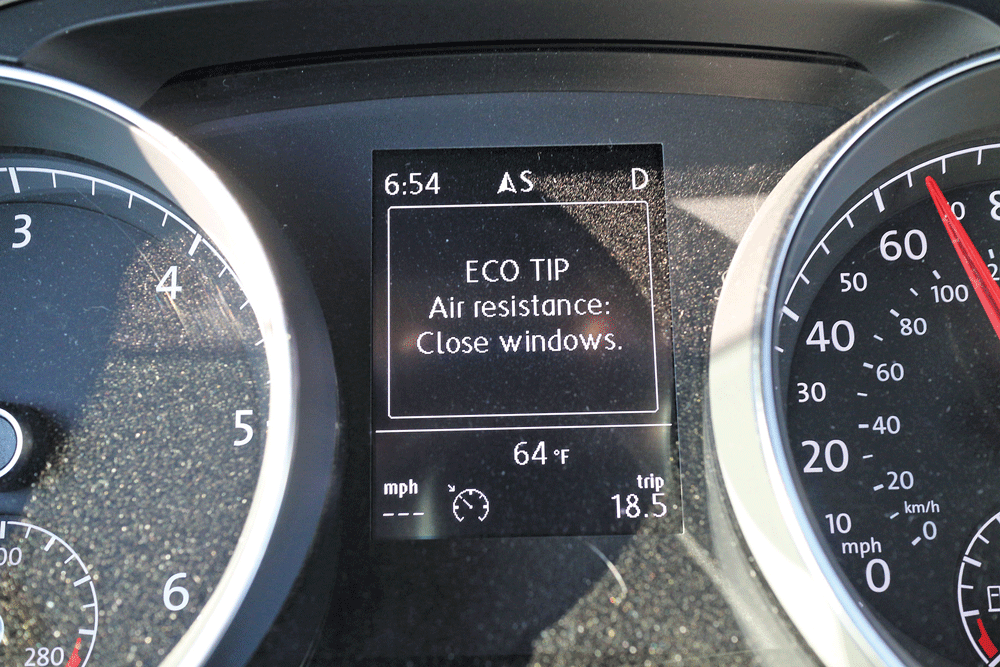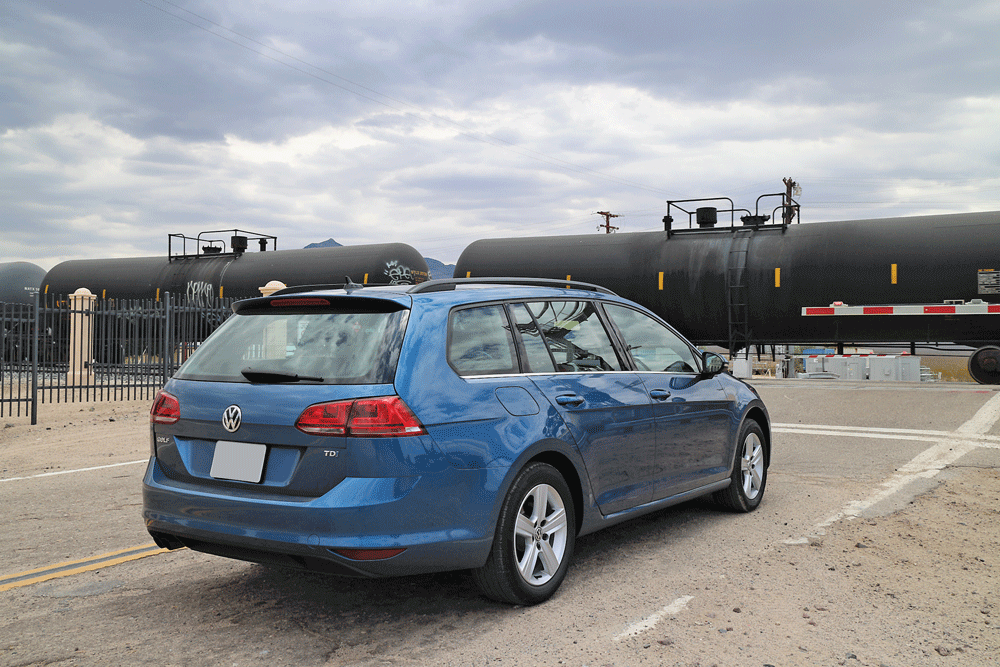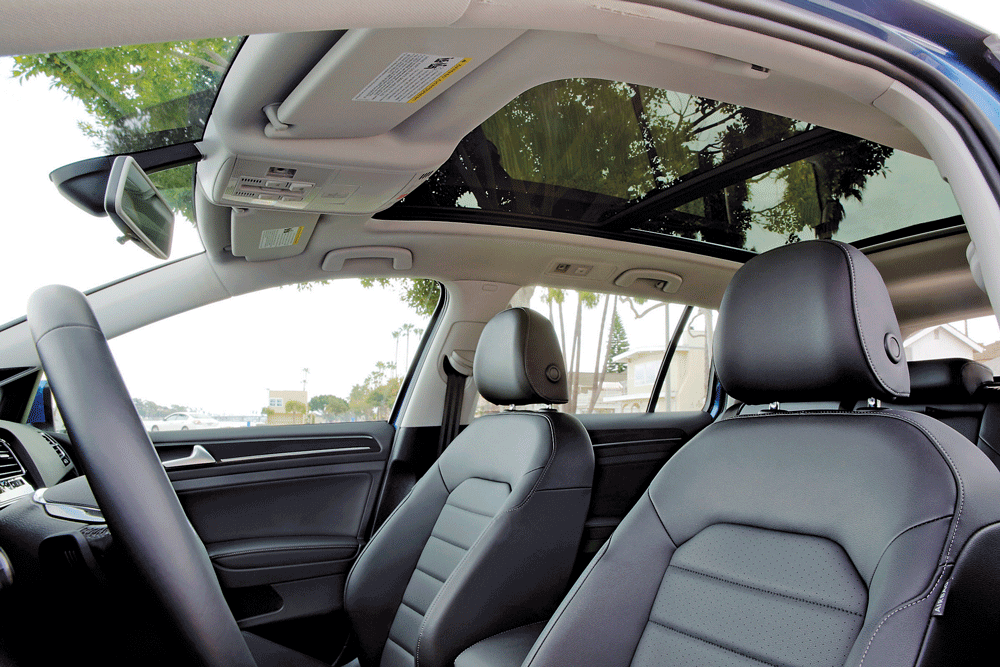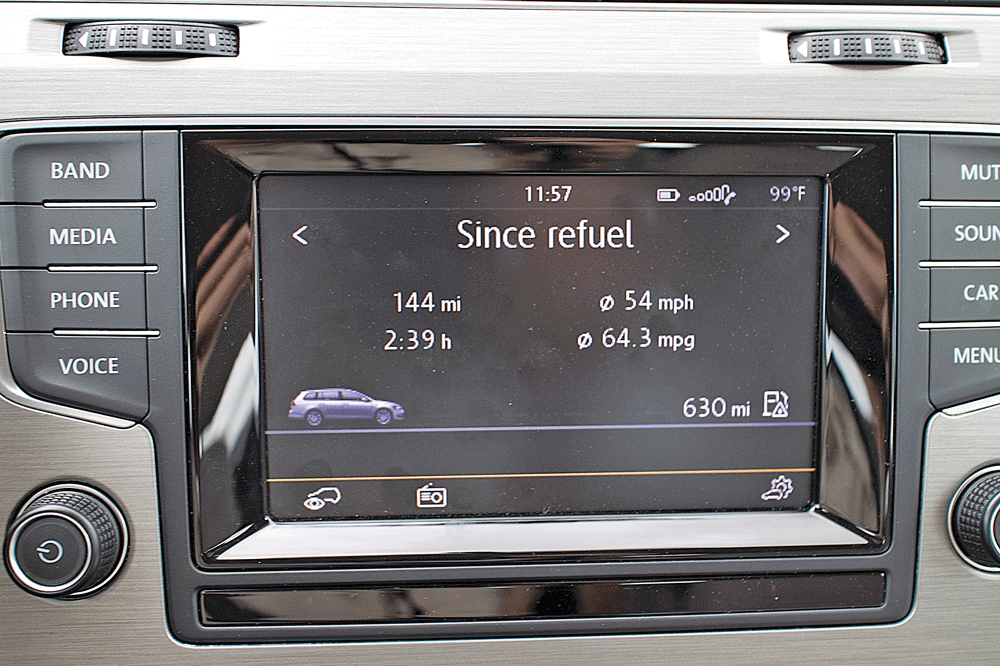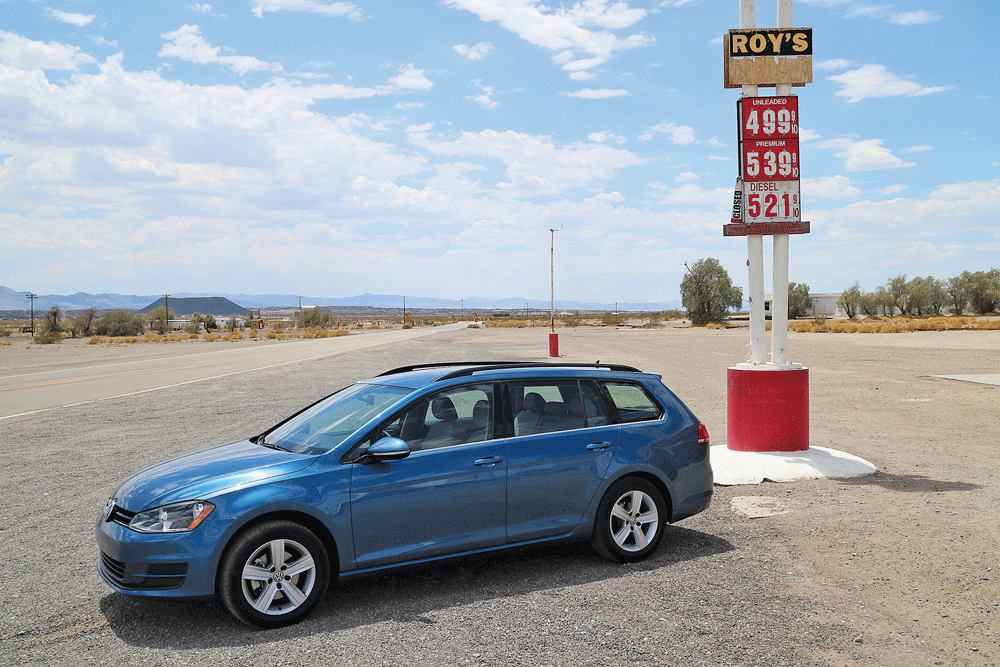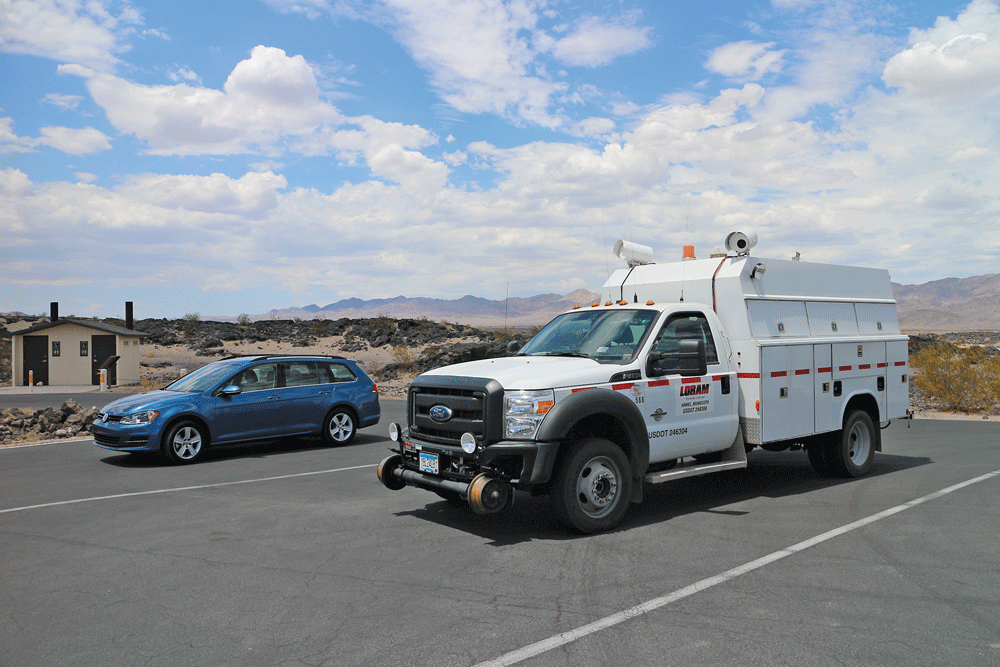 [divider]SOURCE[/divider]
Volkswagen
VW.com