When it comes to building a diesel truck, most enthusiasts follow the "more is more" approach, with huge turbos and injectors, multiple pumps, and usually a lot of heat and smoke. In the diesel industry at least, it's not often that you get someone who builds a fast truck with the least amount of parts possible. But that's exactly what Kirkville, Iowa's Alex Hynick did.
To be honest, it helps that his brother AJ owns a diesel performance shop called Hynick Diesel. That enabled him to sweep up a wounded '04.5 Chevy 2500HD for dirt cheap. As it turned out, the 240,000- mile truck ended up breaking a crank, which meant a full engine rebuild.
BUDGET MINDED
It's easy to spend a lot of money building an engine, but Hynick was on a budget, which meant using as many stock parts as possible. Still, the team performed a few clever upgrades along the way. A new LLY block and crank were found, but the rods were upgraded with stronger LML units, as were the pistons. The cam and crank were also keyed, both the mains and heads were upgraded with ARP hardware, and the heads received TTS valve springs.
COMPOUNDED
Alex really took a different route than most when it came to making power. He figured he'd need a turbo upgrade anyhow if he wanted much past a hot 500 rwhp, so he decided he might as well just go straight to compound turbos. As it so happened, he was able to snag a Garrett GT45-based turbo with a Precision Turbo wheel and front cover from his brother's pulling truck, which was used to build a custom compound turbo setup. All of the piping was done by AJ, and the setup cranks out a healthy 55 psi of boost.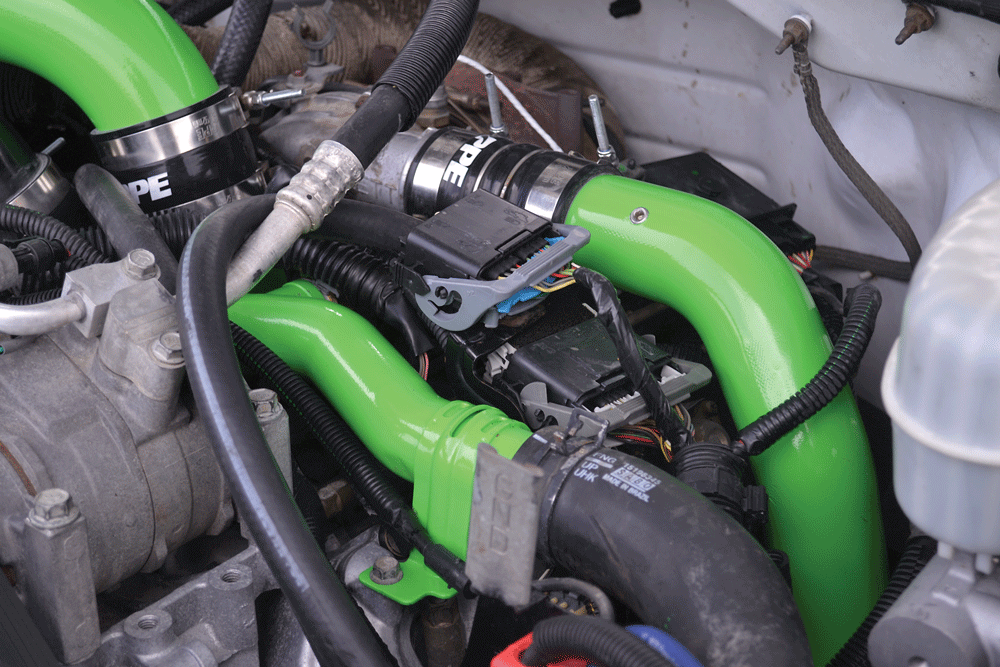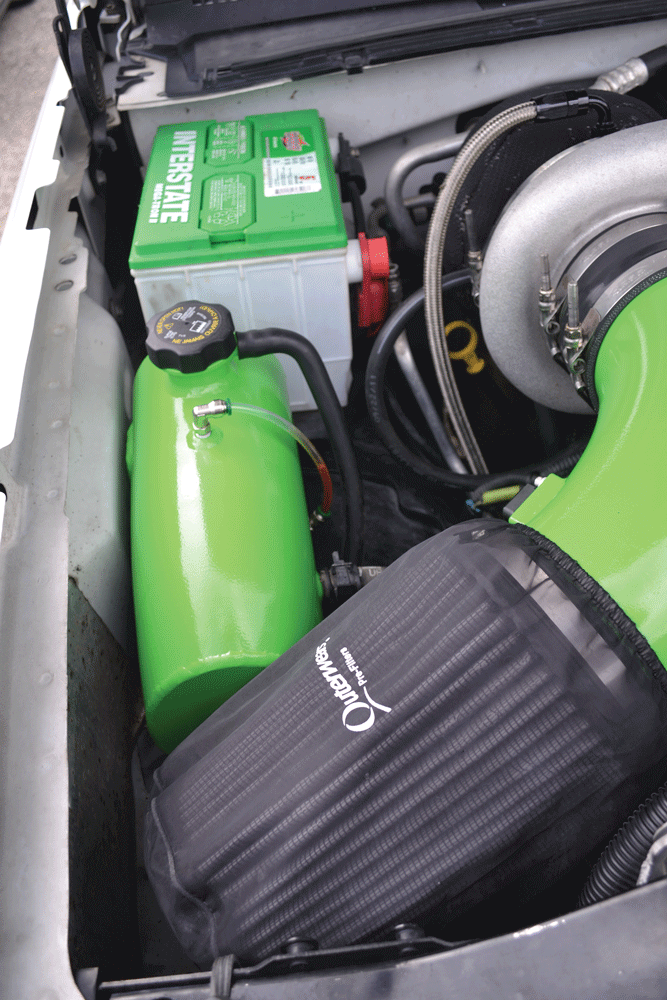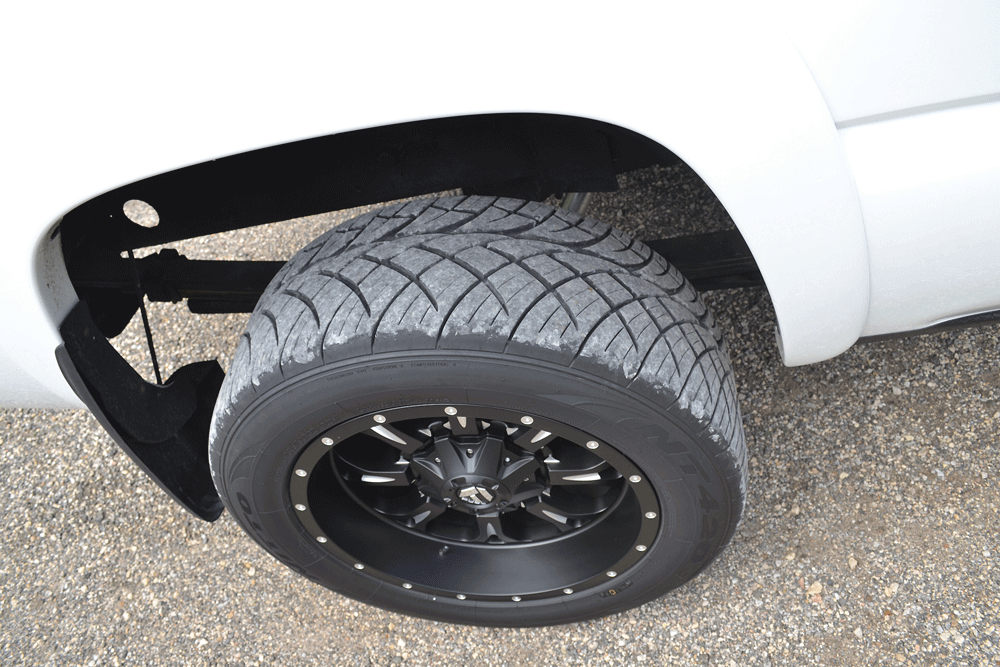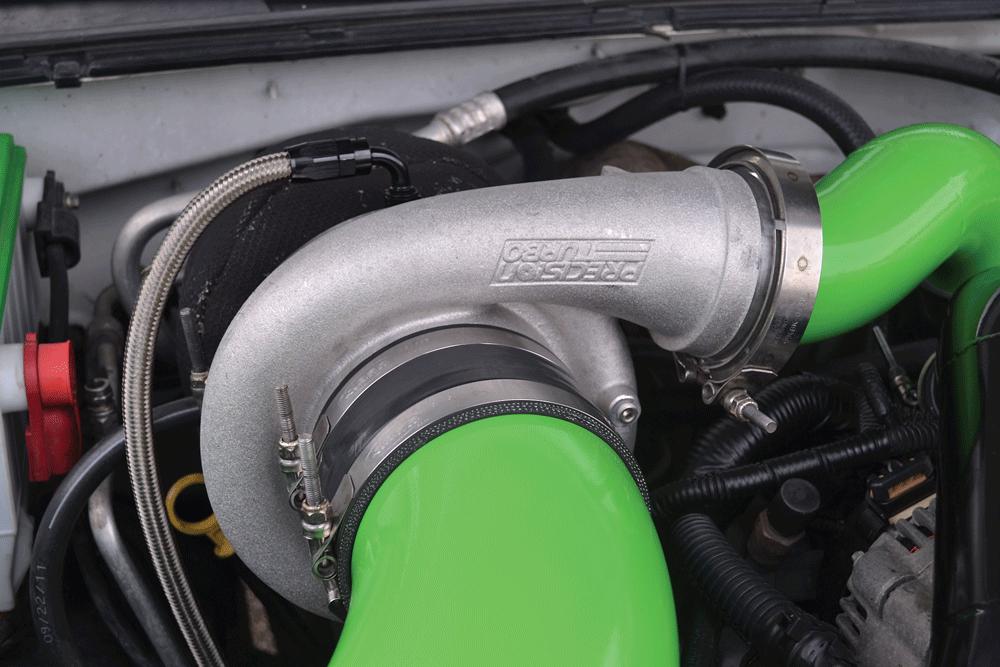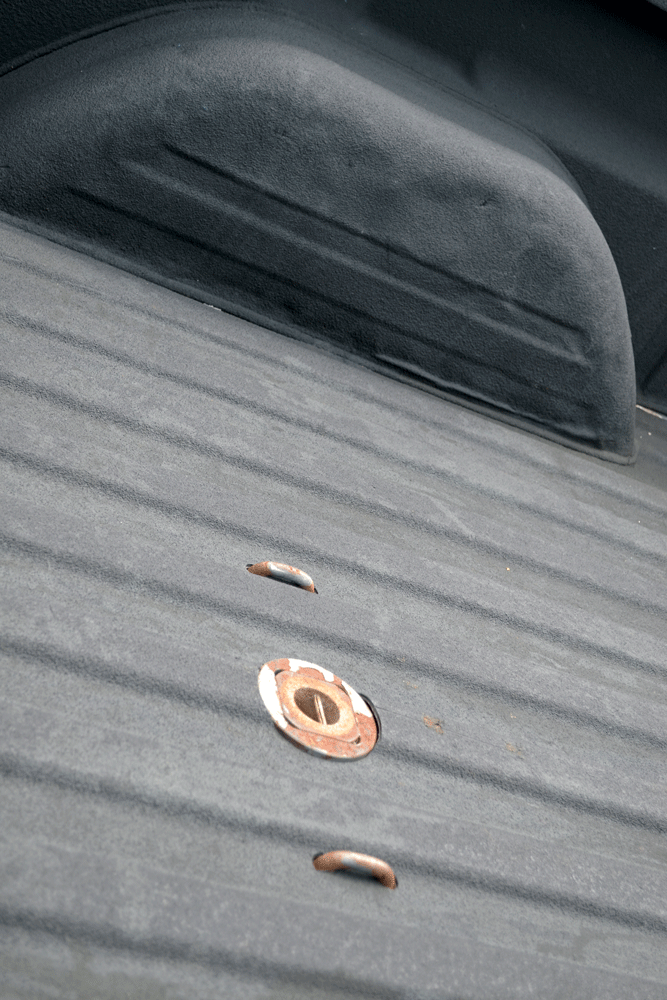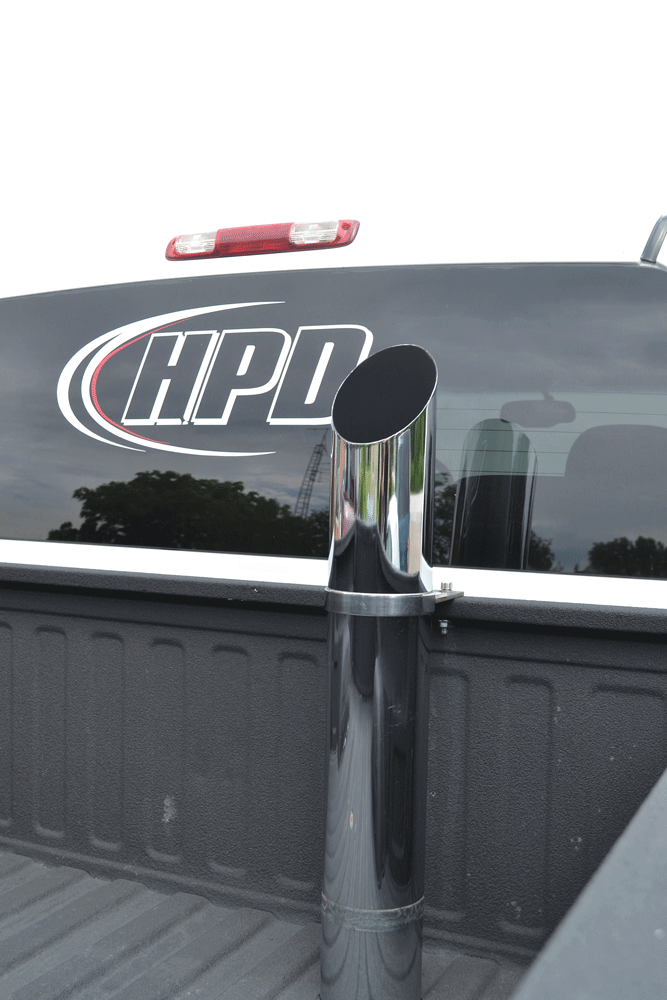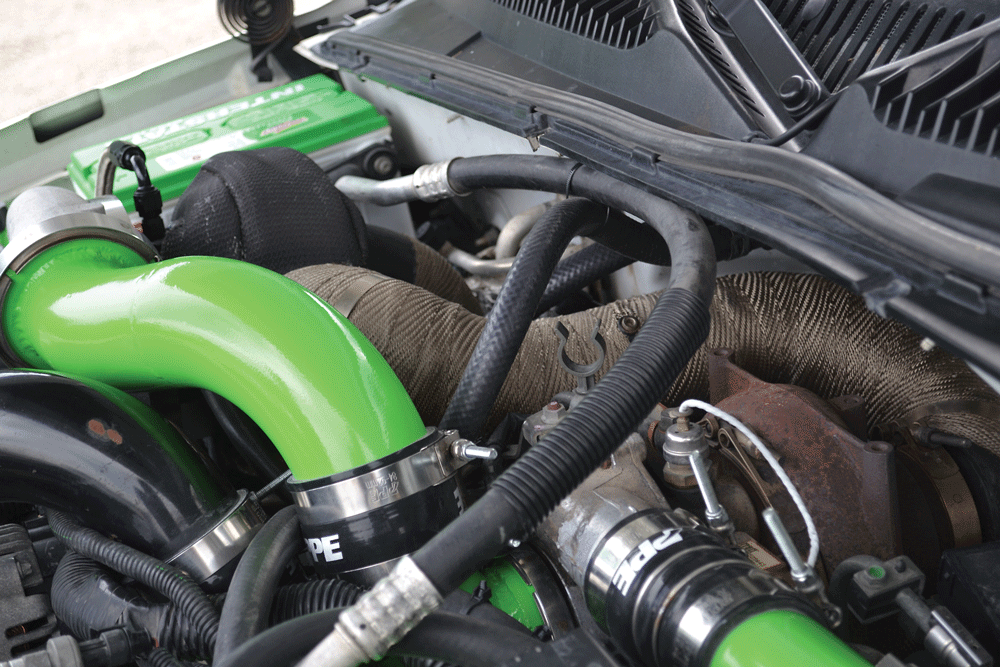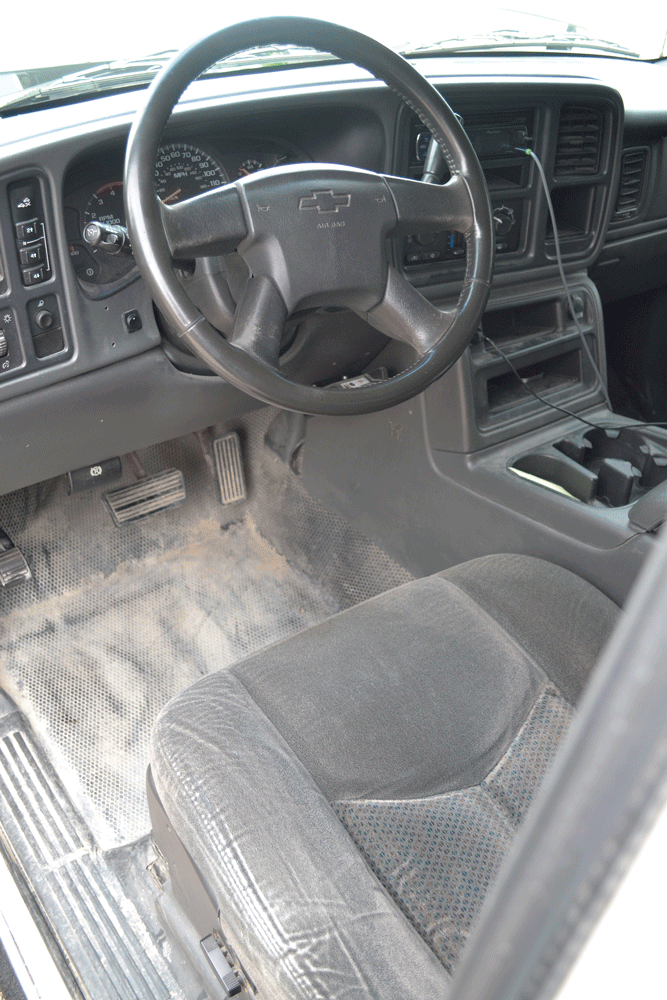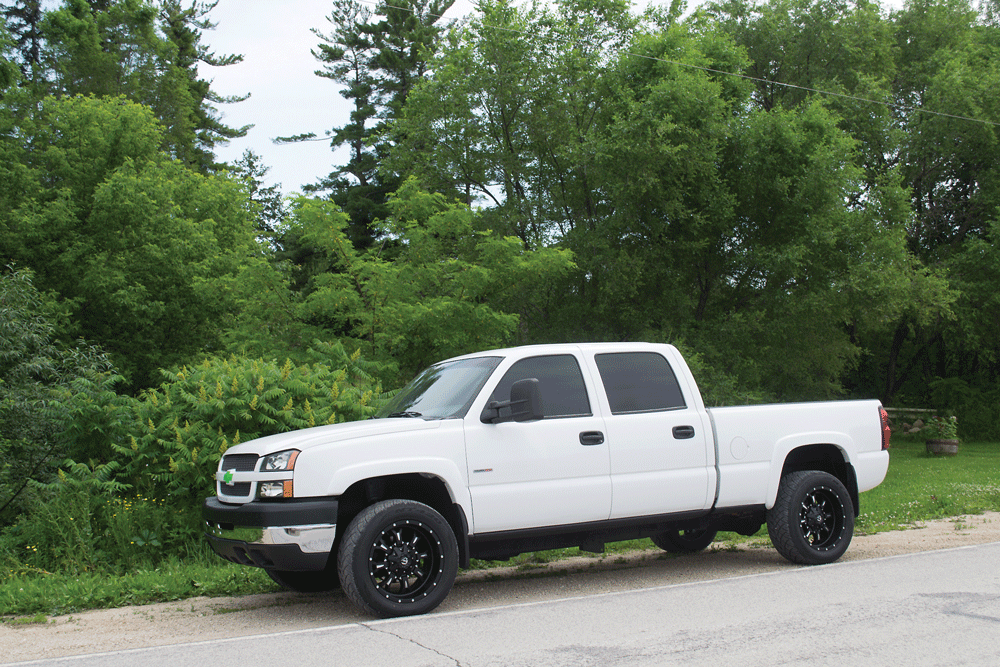 To complement the turbos, a better flowing driver-side exhaust manifold from LML was installed, along with a set of Pro Fab up-pipes. An old used and abused PPE lift pump was installed, along with a custom EFILive tune from Hynick Diesel Performance. The injectors, CP3 pump, and the rest of the engine remain stock.
BACKING UP THE POWER
With the engine now cranking out an estimated 600 rear-wheel horsepower, the factory Allison 1000's life would be short-lived, so it too received an upgrade. Again, A.J. helped out with the build, freshening and strengthening the stock transmission in order to handle extra power. He also installed a converter from Goerend Transmissions, did custom TCM tuning, which he credits for helping the transmission live, along with generating ultra-hard launches at the drag strip. The high-mileage transfer case also received some attention, as a pump-rub kit from Kennedy Diesel was installed.
DMAX SHUFFLE
Speaking of racing, Hynick didn't want his hot new ride to be a show queen, so he took all the steps to ensure he could make as many 4×4 launches as he wanted. After flipping through the Cognito catalog, he ordered a set of heavyduty tie-rods, along with upper control arms, and pitman and idler arm braces. Surprisingly, the factory rear suspension received no such treatment, but the fronts of the leaf springs are clamped for drag racing. A 4-inch steel driveshaft was installed after the factory aluminum unit broke during a sled pull, and a helicalgear locker was fitted to the 3.73-geared rear end.
IN THE END
Using a careful selection of modifications, Alex has built a truck that's not only reliable, but faster than one might think. With a stellar best 60-foot time of 1.61, the truck has rocketed off to a 7.74 at 87.5 mph in the eighth-mile, which equates to low 12s in the quarter. Combine that with the fact that the truck is no lightweight (it still has a gooseneck hitch) and its mellow 1,300-degree EGT readings, it's clear that sometimes when it comes to building an awesome all-around ride, less really is more. DW