DURAMAX CYLINDER HEAD
WHAT IT IS:
Brodix WD-Series Duramax 6.6L Diesel Cylinder Head
WHY YOU WANT IT:
This is the first line of 2001-2015 Duramax-compatible aftermarket cylinder heads on the market. Brodix says their unique port design allows for better airflow and greater horsepower than stock. The castings are designed to incorporate injector cups for the 2001-2004 LB7 engines. The valve centerline is also relocated to allow for larger valve sizes than stock. These heads are made from A-356 virgin aluminum and designed to bolt up to stock Duramax engine blocks with all standard components. Brodix claims horsepower and performance gains over original stock castings.
WHERE TO GET IT:
Brodix
www.Brodix.com

POWER STROKE COLD AIR INTAKE
WHAT IT IS:
Sinister Cold Air Intake For 2003-2007 6.0L Power Stroke
WHY YOU WANT IT:
Sinister Diesel's new cold air intake for the 2003-2007 Ford 6.0L Power Stroke engine has been granted an Executive Order number by the California Air Resources Board making it 50-state legal. The Sinister product uses mandrel-bent aluminum, which they say increases maximum strength, airflow and heat dissipation. This product also uses silicone couplers rather than rubber. The surface is polished and powder coated for durability and a clean look under the hood. The new intake is entirely fabricated in-house at Sinister's Sacramento, California, area facility.
WHERE TO GET IT:
Sinister Diesel
www.SinisterDiesel.com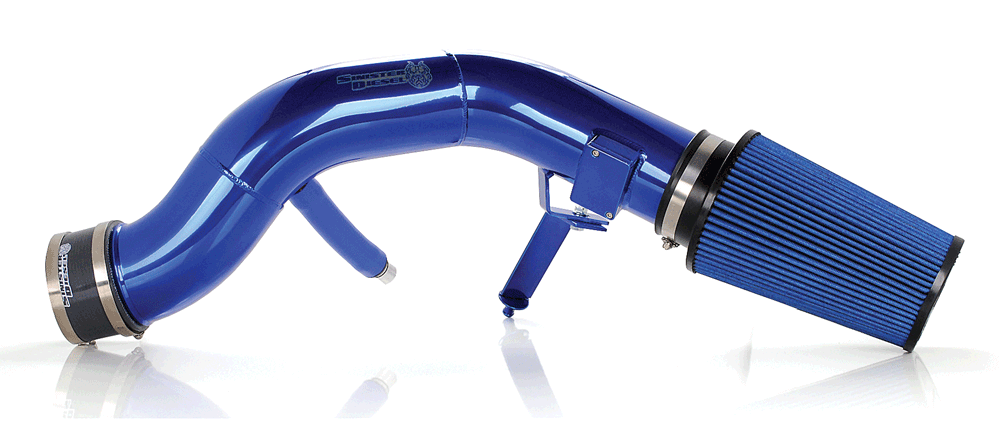 FOR ON OR OFF-ROAD ROLLIN'
WHAT IT IS:
Pro Comp Xtreme MT2 Radial Tire
WHY YOU WANT IT:
The Pro Comp Xtreme MT2 radial is designed for full-size truck and SUV applications with combination on- and off-road use. The Xtreme MT2 has two steel belts and spiral-wound nylon overwrap construction. Pro Comp says that they designed the tire and tread pattern to achieve improved grip and control without creating excessive noise during road driving, and to shed mud and snow effectively. Pro Comp designed the alternating shoulder lugs and continuous tread pattern on the upper sidewall to bite into dirt, mud, rocks and trenches. These tires are available in sizes from 31 to 40 inches, and come standard with a 40,000-mile tread wear warranty.
WHERE TO GET IT:
Pro Comp
www.ProCompUSA.com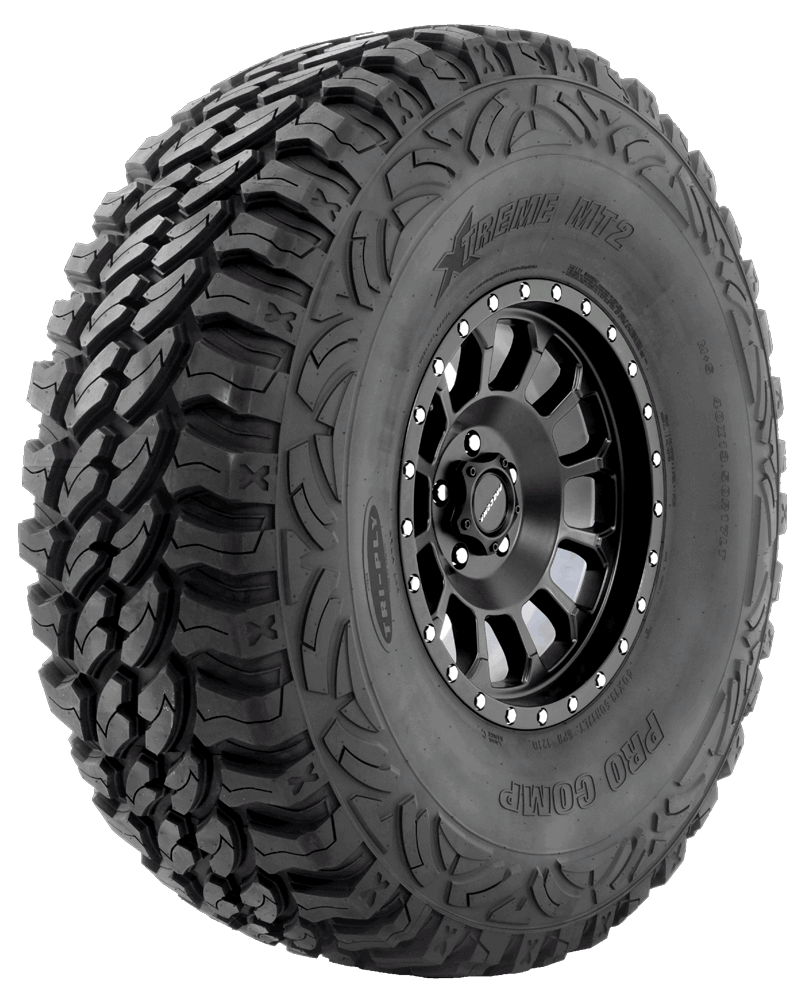 QUICK FIX TIE ROD SLEEVES
WHAT IT IS:
Longhorn Fab Shop Bolt-Together Tie Rod Sleeves For Duramax
WHY YOU WANT IT:
Everyone knows that tie rods on GM trucks are not strong enough to withstand the massive amounts of power the Duramax can produce. Even stock trucks can bend the tie rods when in four-wheel drive. Want to install tie rod sleeves but don't have the time to take your tie rods apart, install the sleeves, and then have the truck aligned? These bolt-together tie rods install in less than 10 minutes and do not require you to have the truck aligned!
WHERE TO GET IT:
Longhorn Fab Shop
www.LonghornFabShop.com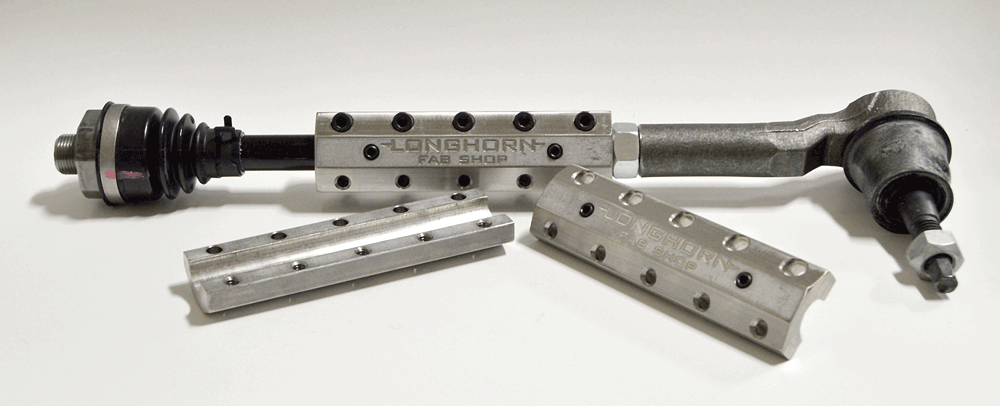 VERSATILE LIGHT BAR
WHAT IT IS:
N-FAB Light Bar With Multi-Mount
WHY YOU WANT IT:
N-FAB Inc. is excited to announce their new light bar with multi-mount. N-FAB has a patent pending to cover the design of their full-length slotted and circular pattern system light bar. N-FAB says their new invention allows you to mount multiple size/combinations of LED light bars and dually-style LED lights. The bar is compatible with the majority of LED light brands. N-FAB manufactures this product in Houston, Texas, and it comes standard in gloss black.
N-FAB has more than 40 applications in stock.
WHERE TO GET IT:
N-FAB, Inc.
www.N-FAB.com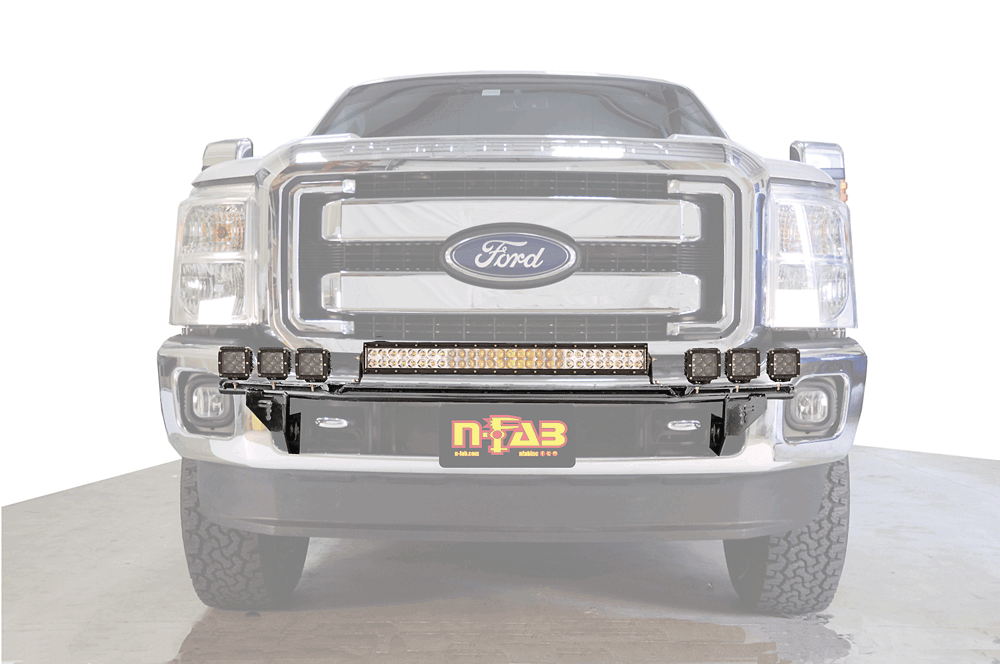 ONE-PIECE CUMMINS PUSHRODS
WHAT IT IS:
Trend Performance Products Cummins Pushrods
WHY YOU WANT IT:
Trend Performance Products offers these heavy-duty pushrods to fit all 12- and 24-valve Cummins applications. Trend says they believe these are the industry's first one-piece forged pushrods for the Cummins engine series. According to Trend, the rods are made from 4130 chrome molybdenum alloy and heat treated to around Rockwell Rc60. Trend pushrods are offered in three different strength stages to suit any budget.
WHERE TO GET IT:
Trend Performance Products
www.TrendPerform.com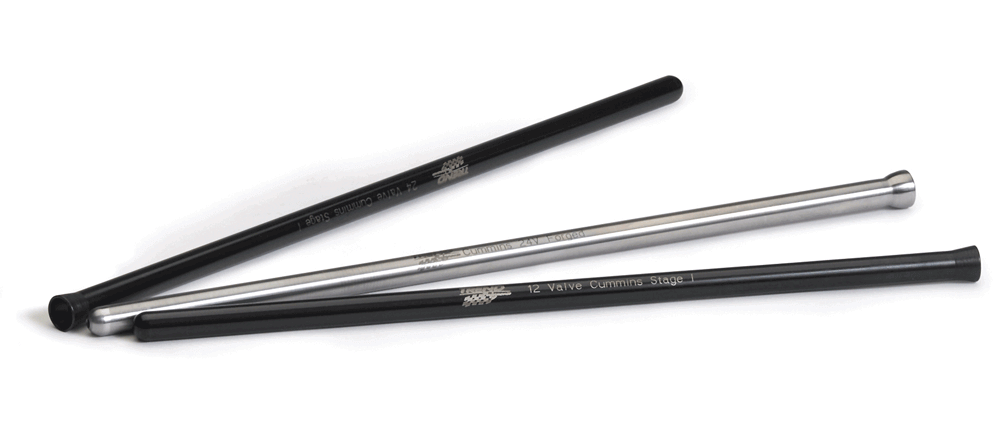 FITTED FUEL HEATER
WHAT IT IS:
DieselSite Fuel Heater
WHY YOU WANT IT:
Diesel fuel is prone to waxing or gelling in cold weather. The existence of solidified waxes clogs fuel lines, fuel filters and fuel injectors until the engine is starved of fuel, causing it to quit. DieselSite now offers this add-on fuel heater that will fit any DieselSite fuel system or separator as well as any aftermarket fuel setup with a #6 SAE (3/8-inch O-ring) inlet port. The system has a heating element that warms up the fuel as it flows by, so it needs a 12-volt power source.
WHERE TO GET IT:
DieselSite
www.DieselSite.com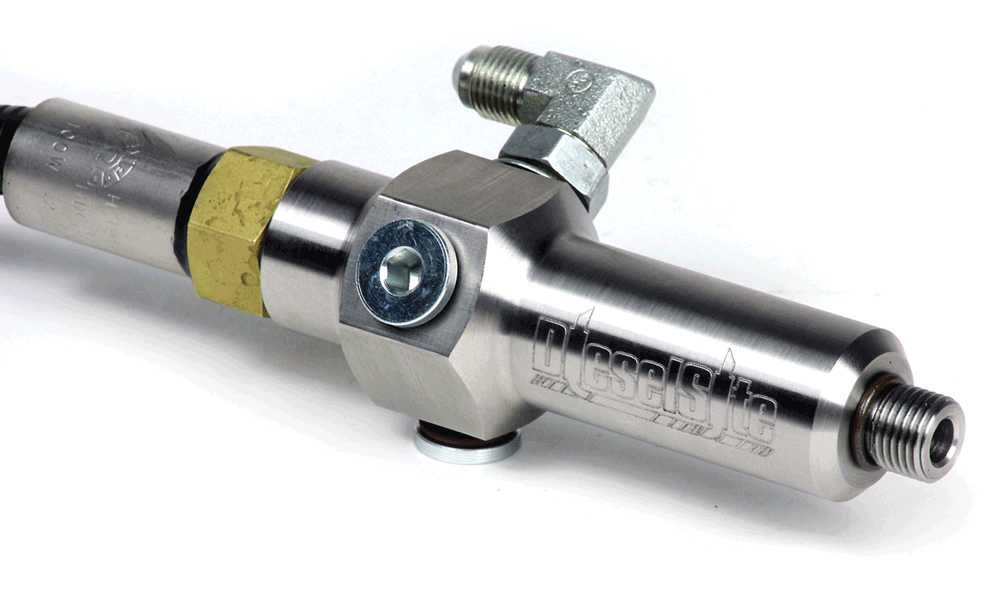 POWER STROKE PERFORMANCE UP-PIPES
WHAT IT IS:
Sinister Diesel Up-Pipes For 7.3L Power Stroke
WHY YOU WANT IT:
Sinister Diesel's new stainless steel, TIG-welded, and mandrel-bent 7.3L Power Stroke up-pipes eliminate the slip joint in the stock system. This is a common location for the factory up-pipes to leak. In addition, Sinister has replaced the bellows in favor of a "double-slip" flex joint. Sinister says this design delivers better performance and eliminates cracking due to heat fatigue. The double-slip design also allows flexibility to account for different tolerances in motors from year to year, as well as differences in aftermarket turbo kits.
WHERE TO GET IT:
Sinister Diesel
www.SinisterDiesel.com

FORD OIL PAN UPGRADE
WHAT IT IS:
Driven Diesel Finned Aluminum Oil Pan For Ford
WHY YOU WANT IT:
Driven Diesel has released a finned aluminum oil pan that directly replaces the stock plastic or stamped steel pans. The new Driven Diesel oil pan features a finned base for added oil cooling and a properly located oil drain plug to make messy oil changes a thing of the past. The kit comes complete with new mounting hardware, new Ford magnetic drain plug and copper sealing washer, the correct Ford sealant and full color installation instructions.
WHERE TO GET IT:
Driven Diesel/Strictly Diesel
www.StrictlyDiesel.com