Doug Larson has owned more than a few cars and trucks in the past. As a body man and body shop owner, most of these vehicles have been clean, unique and eye catching. Sadly, his last creation, a 1950 Ford Crew Cab was stolen. The upside of that tragedy is that Doug has started a new project and come over to the diesel side.
This rod truck in progress is powered by a Caterpillar 3116 ATAAC diesel engine. This inline six-cylinder displaces 403 cubic inches, produces 170 hp and 420 lb/ft of torque in stock trim. The oil capacity is a whopping 27 quarts.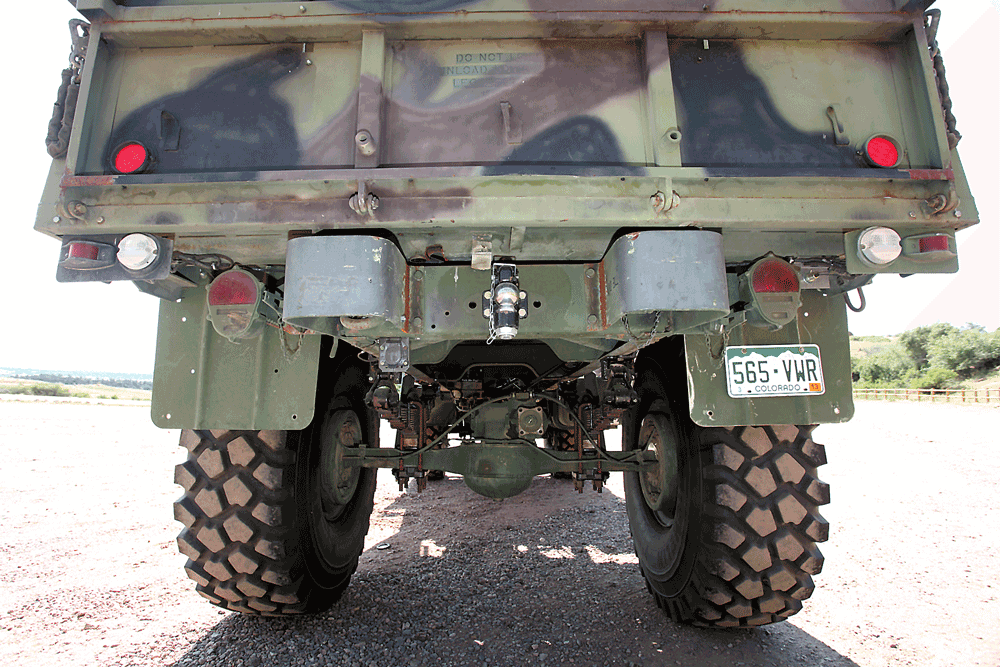 Currently, Doug's project rig is a running and racing 1995 AM General M35 truck. This military surplus rig was originally a 2 ½-ton 6×6, but Doug bobbed the frame and deleted the second rear axle. The longer bed was also deleted, and a military trailer box was added in its place. This trailer box is from the same military trailer that would have been towed behind the M35 by the troops.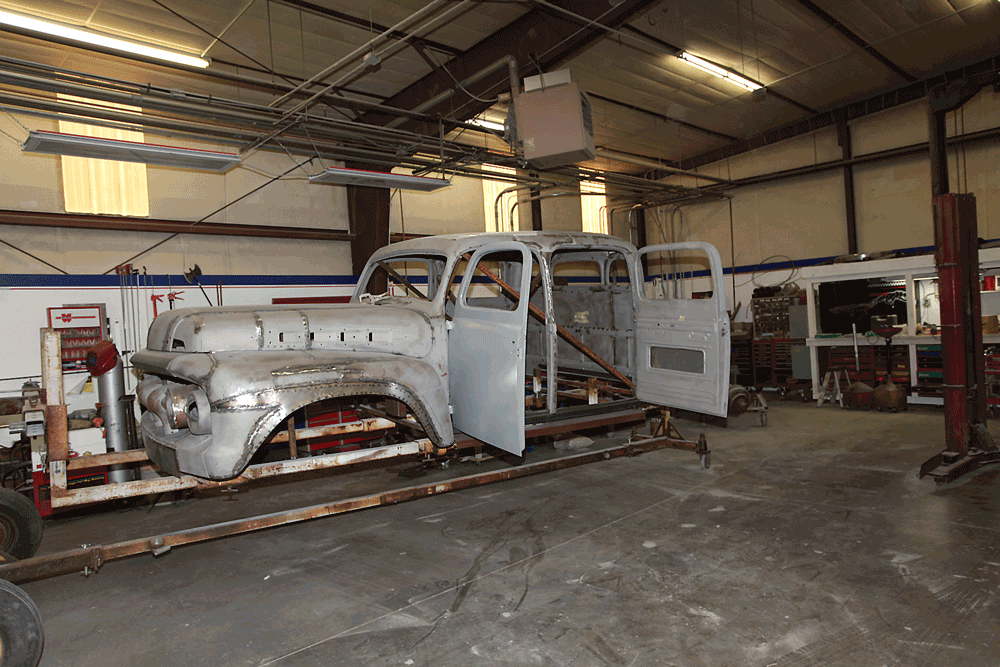 The shortening of the frame and shorter trailer box were done in anticipation of Doug's final plan, a monster rod truck. Doug is a talented body man who's taken several Ford truck bodies and made a unique one for this truck. This wider and longer body will have four doors, with the rear being suicide style. The cab will also have three rear windows and a nicer interior than the current mil-spec version. Doug plans to install this 1949-54 Ford body onto his military monster in the near future. We look forward to bringing the rig to you as soon as it's completed. In the meantime, look for Doug around the Denver area, and at the track. He'll be running consistent 25s in the quarter-mile, and having fun. DW