The story of Ian Gebbia's '04 Ford starts off with a broken truck on the side of the road. Fortunately, Ian was able to rescue the non-running ride through his business Ian's Truck Shop, and decided he would have some fun with it. Since Ian was looking to show what a relatively stock 6.0L could do, he tried to keep the modifications to a minimum. While the 90,000 mile engine still had its factory head gaskets, Ian planned ahead by starting off the engine with a set of new gaskets and ARP head studs. Other than the gaskets, the long block of the 6.0L engine is completely stock.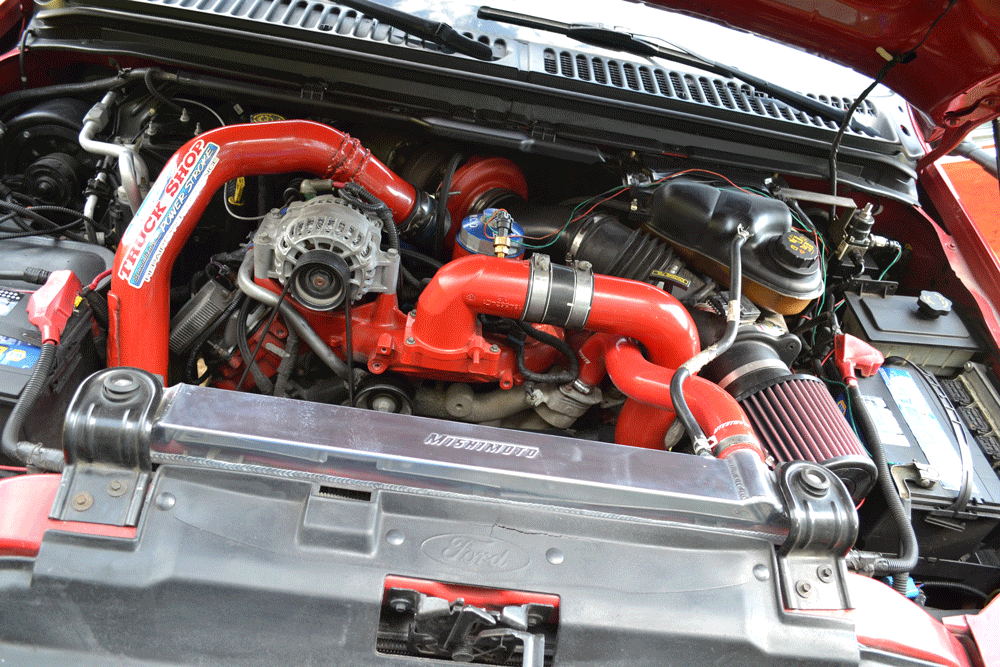 Power Parts
With the engine safely checked and studded, it was time to move on to the power-producing parts. While 6.0L's can make a pretty good amount of power with just programming (450hp+), Ian wanted to take his truck to the next level by upgrading both the air and fuel systems. First came a fuel support system of Ian's own design, using a FASS 125 and an Aeromotive regulator to support the factory high pressure oil pump. The injectors and nozzles were also upgraded, from the stockers, to a set of 205cc injectors and 100-percent nozzles from Holders Diesel Performance.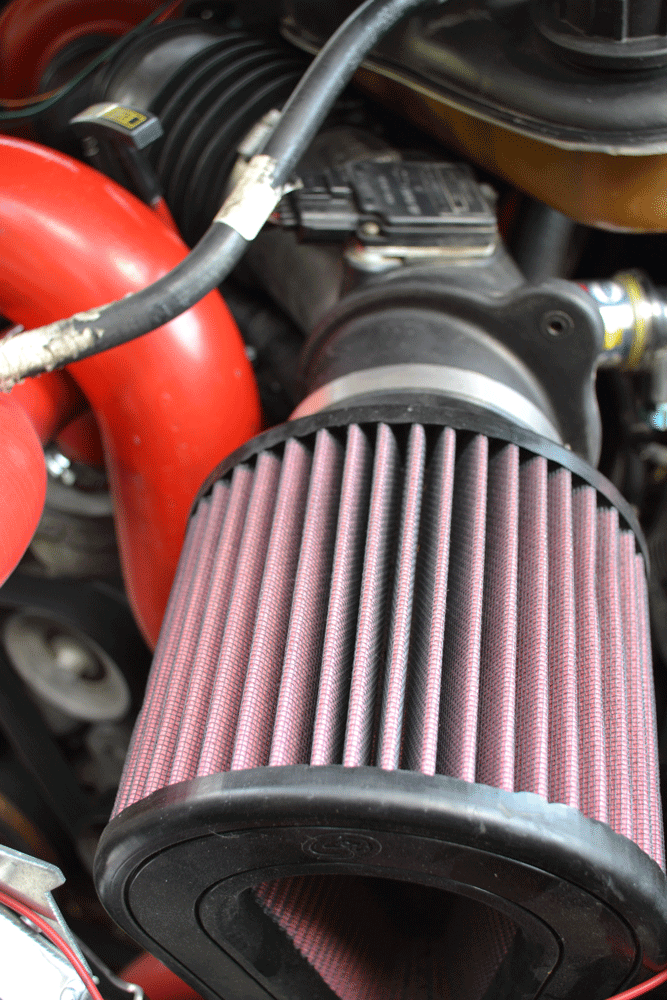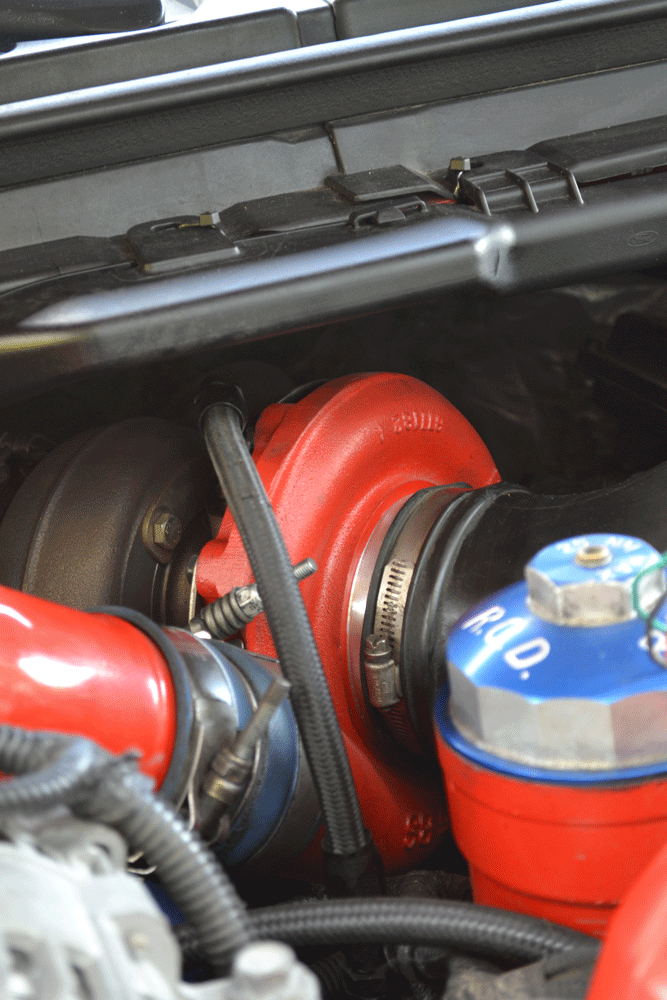 For boost, Ian chose the simplicity of a T4-flanged non-VGT turbocharger over the factory spinner. A 64.5mm forged-milled-wheel (FMW) turbo from BorgWarner was mounted using a kit from Windrunner Performance Engineering, and sends boost through a factory intercooler, and into an Oliver Performance Stage 3 intake manifold. On the exhaust side, a Diamond Eye kit incorporating a 4-inch downpipe, 5-inch midsection, and 6-inch tip, expels heat energy outward at the rear corner of the truck.
Subtle Modifications
Moving on through the rest of the drivetrain and suspension, it's more surprising what isn't modified, than what is. The transmission is the factory 5R110 other than tuning, and even retains the factory torque converter. The transfer case is also stock, as is the front and rear suspension, save for a set of removed rear blocks, Cal-Tracs traction bars, and Fox 2.0 shocks.
"600 rear-wheel horsepower"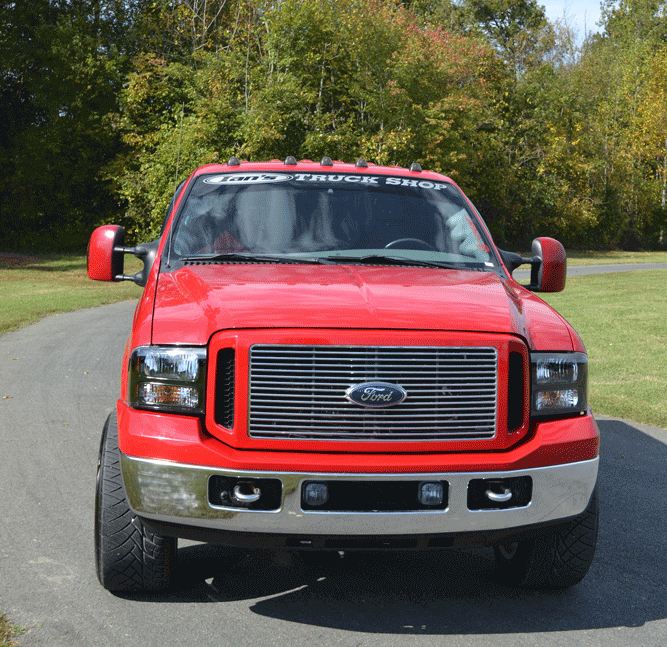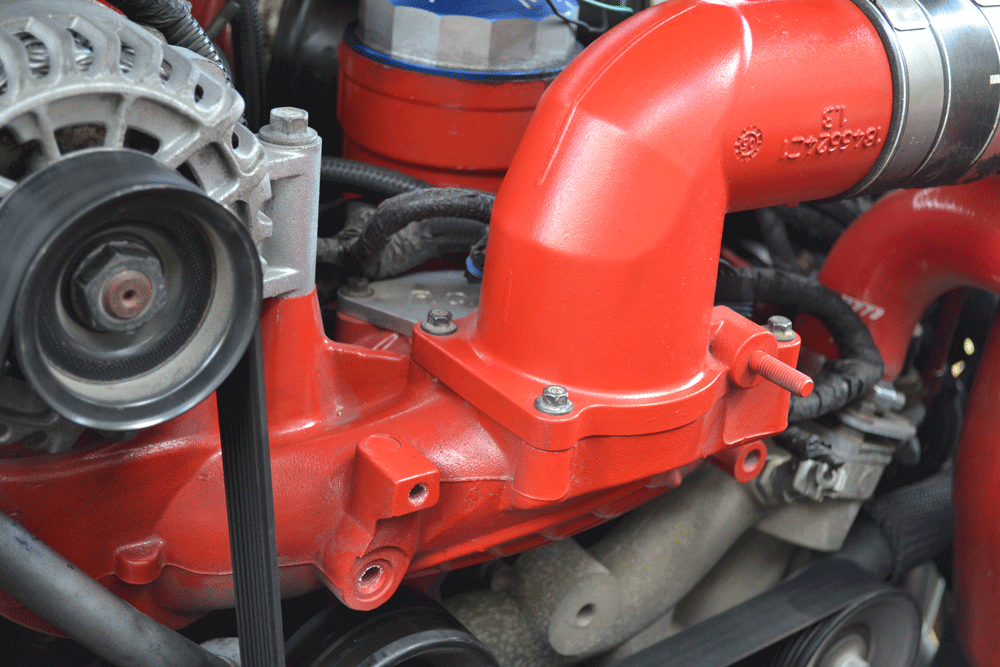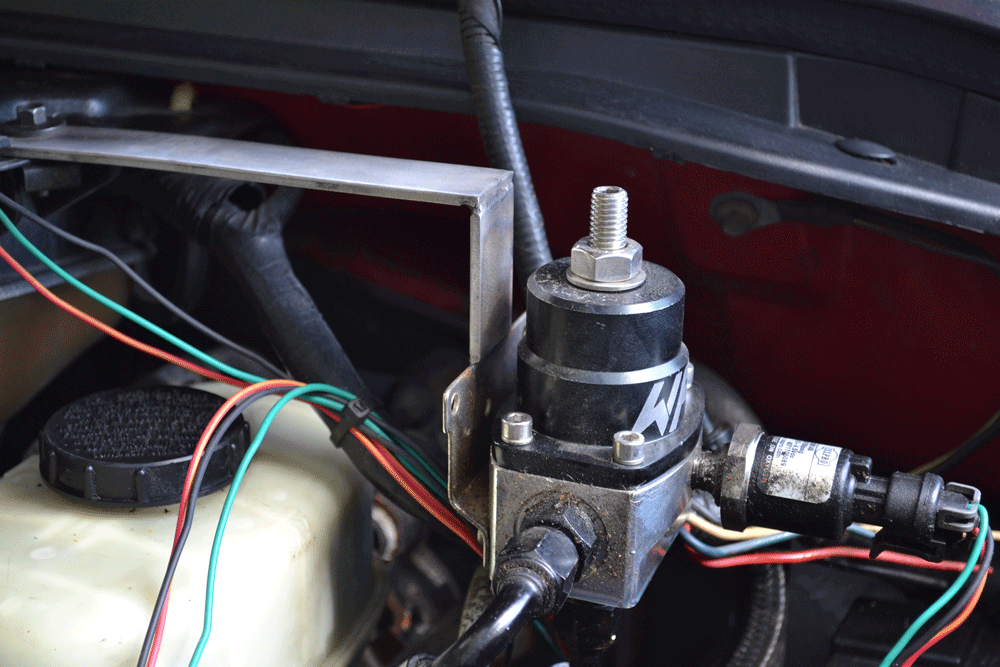 Another area that Ian did modify was the body, which may look a little different to eagle-eyed observers. The front grille, bumper, and head lights have been replaced with the '05-up 6.0L version, and the rear tailgate and bumper is off of an '08 Super Duty. Like the rest of the truck, everything that went on the ride was paint matched bright Ford Red.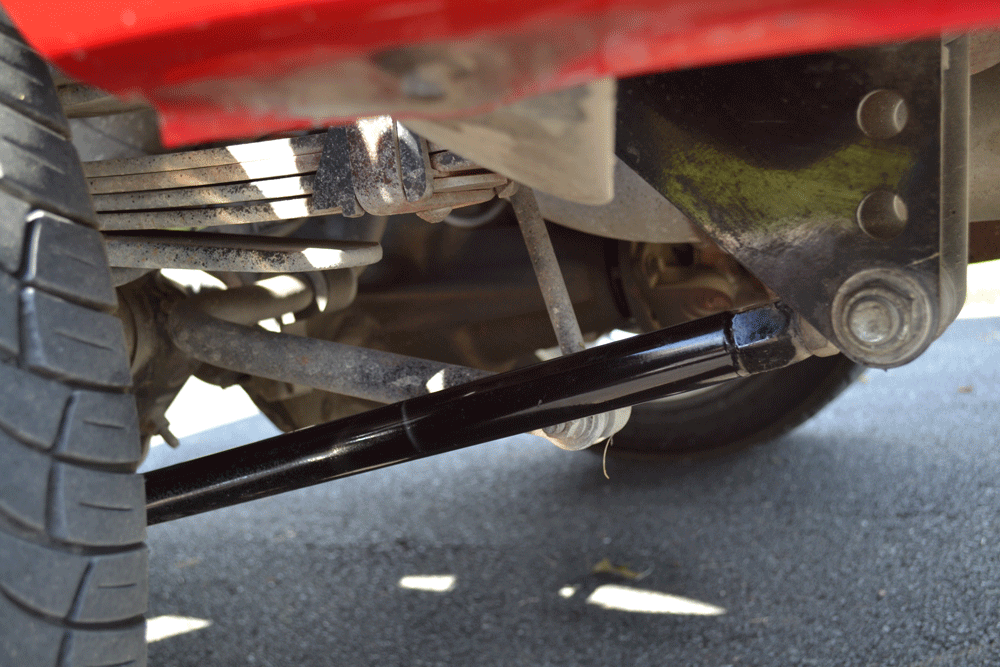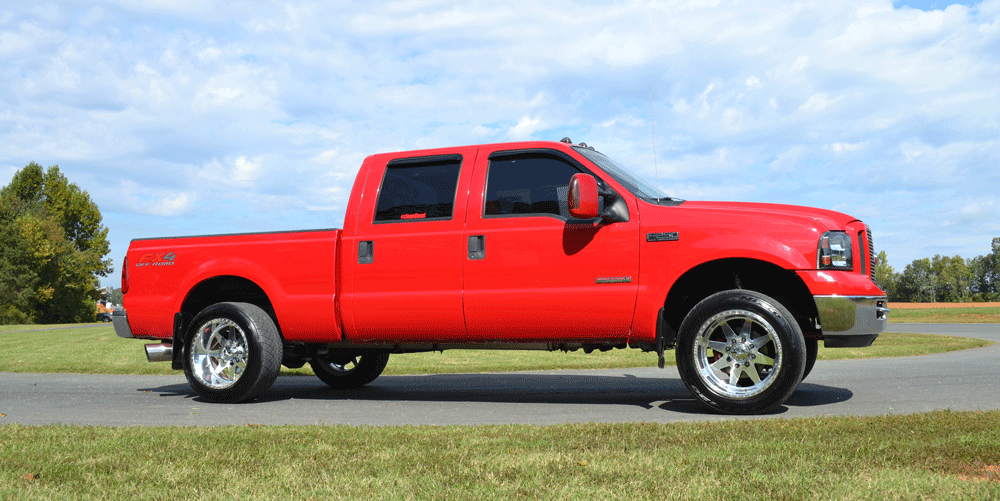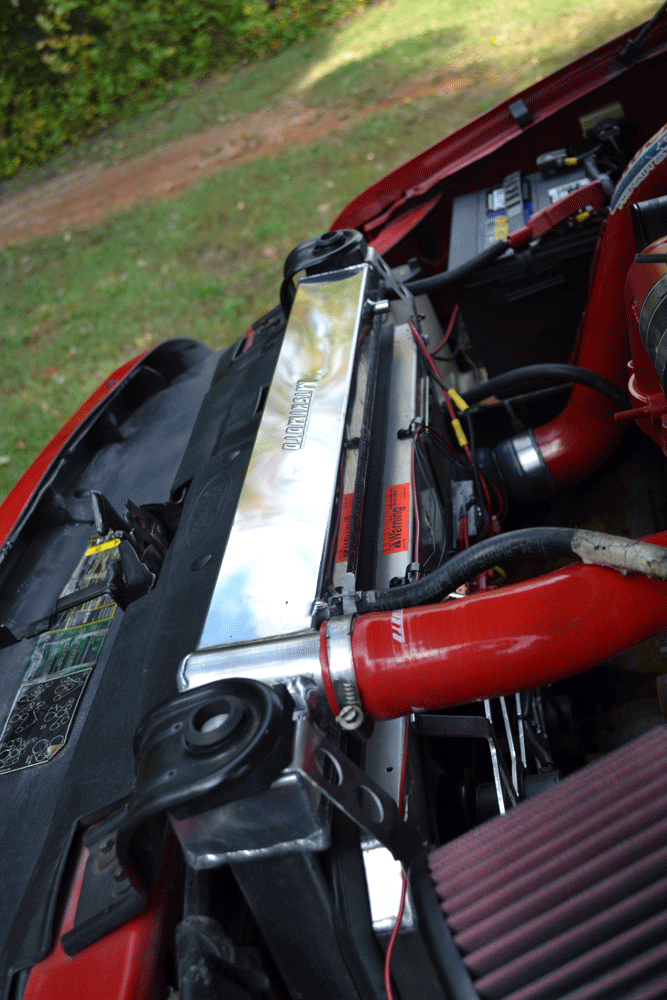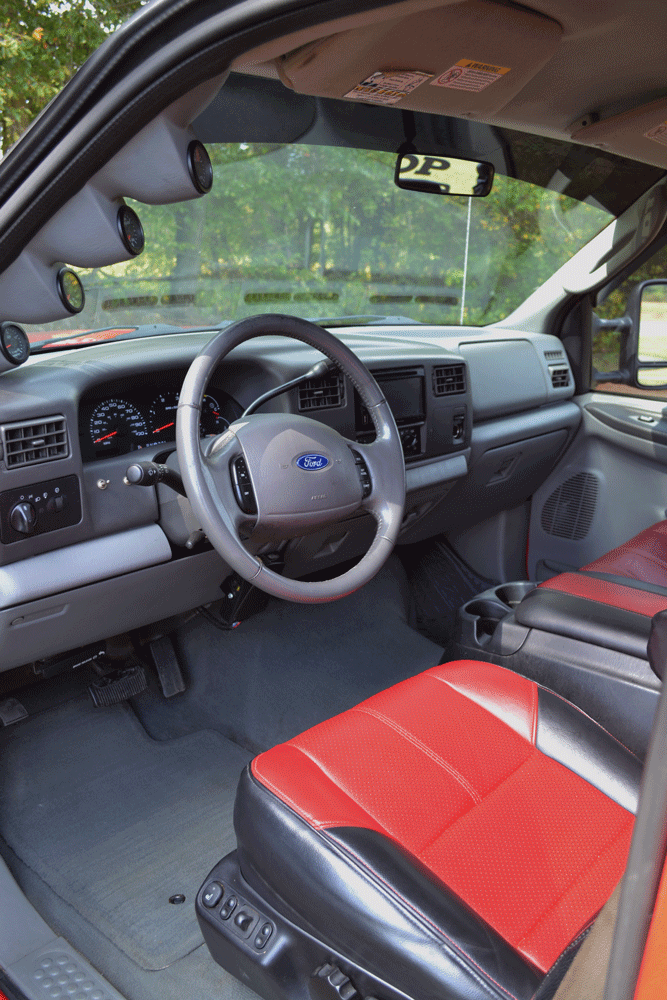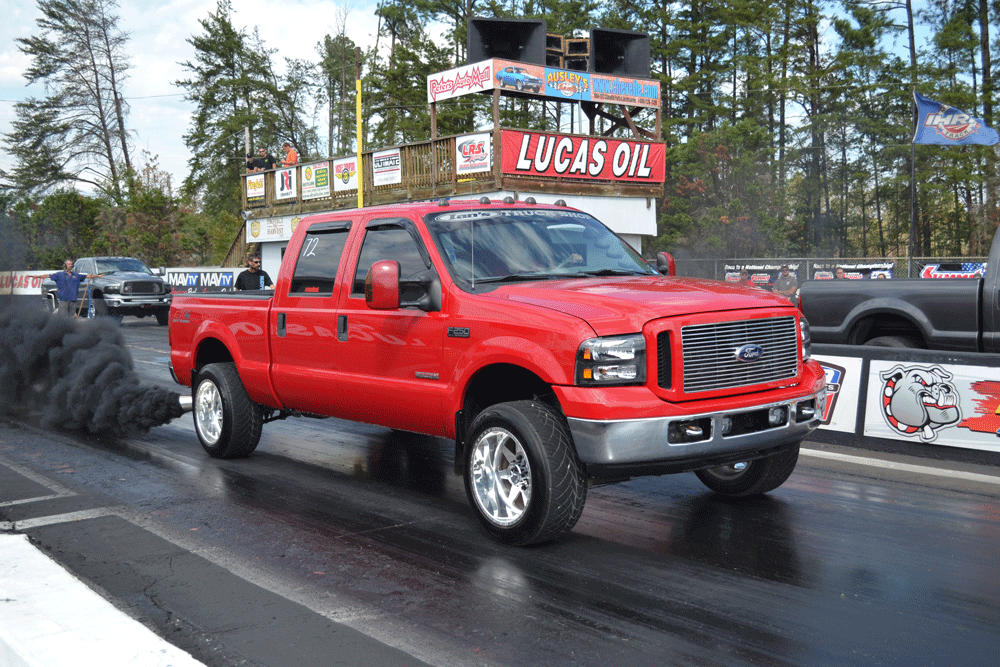 With a potent combination and some stout tuning from Windrunner Performance, Ian was ready to hit the dragstrip and put down some passes. After some fiddling, the big red Ford ran a best of 8.17 at 87 mph, with a soft 60-foot time–not bad for a 7,600-poud truck with no power adders. With an estimated 600 rear-wheel horsepower (based upon track times), Ian was able to resurrect his broken truck into quite a hot rod, and prove that 6.0L's can run with the best of 'em on a budget. DW