Build it, break it, learn from it.
The road to success is paved with knowledge.
We sat down with the latest winner in the Shell Rotella Truck Of The Month contest to hear his story of build it, break it, learn from it.
Daman Perry first purchased the bone-stock 2003 LB7 back in 2016 when he was a full-time college student attending Iowa Central Diesel Technology. Daman recounts "When you're in a diesel program, having a diesel truck was "cool". I didn't need one, but I "had to have" one to fit in". Fellow students in the diesel program would tinker on their trucks during and after class. Daman says that's where it all began.
It was during this time at school when Daman needed to replace the LB7's injectors. Daman decided to do head gaskets while he was in there and [of course] beef everything up a little. Daman tells us "This was my first introduction to diesel performance and repair. I really learned a lot through the whole process. With performance starting to become a thought in my head, I put my truck on the dyno before I graduated and made around 400hp. It was a lot for me at the time and a decent starting point."
Parts, parts, and more parts
After I graduated and started a full-time job I really started to throw parts at it. First was a drop-in 63.5 IHI turbo after grenading the factory charger sled pulling. Next was a built transmission, Dual Fueler kit, lift pump, etc. In between all these changes, I continued to dyno and get numbers. During this time is when I also got into drag racing. With track times and the dyno I was making around 630ish hp on stock injectors, then went to 780(+) hp by the time I ran a 67.7 IHI with 65% injectors. It was running great and very comfortable on the streets.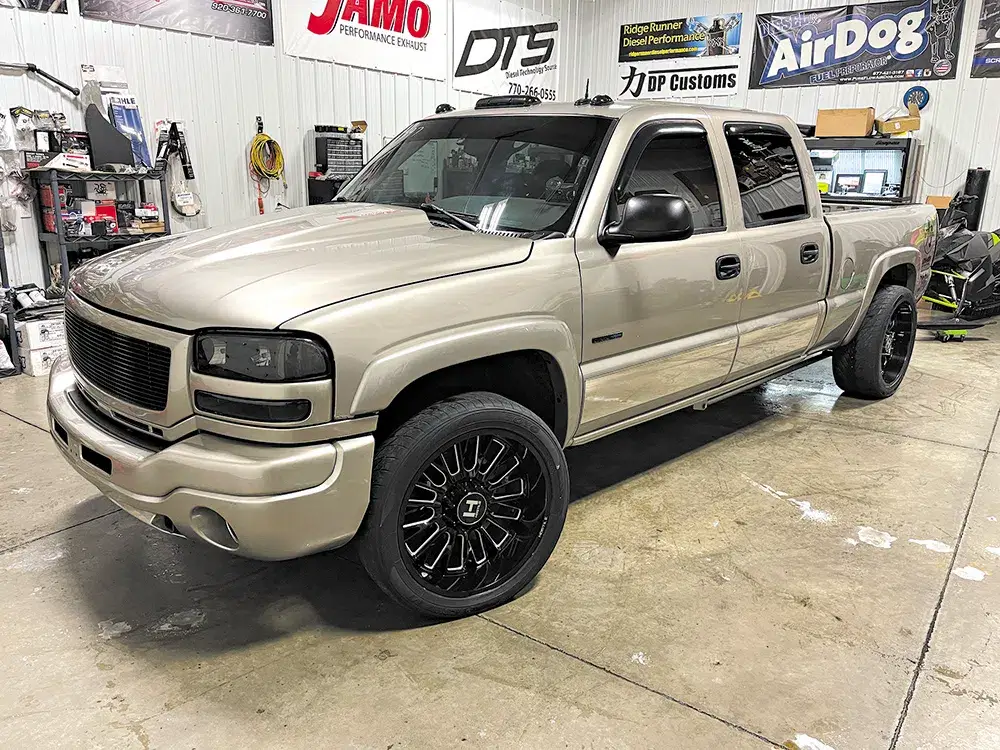 In mid-2019, I quit my full-time job and started my own diesel shop (DP Customs). I really wanted to step it up and make a name for myself locally so I had to amp it up.
My previous built trans from another shop was toast so I learned to build my own Allison transmission for the first time and started over fresh. To hold the extra power along with the rest of the typical rebuild parts I installed TCS/Goerend billet internals along with a Goerend J Torque Converter. I enjoyed the new set up driving it as is was for months. In early 2020 I installed a HSP LB7 S400 kit with a S476/87/1.0 T4 but kept the 65% injectors with the dual stock pumps just to run for a short while. Sure enough, I bent all the factory rods and spun 3 mains a day later.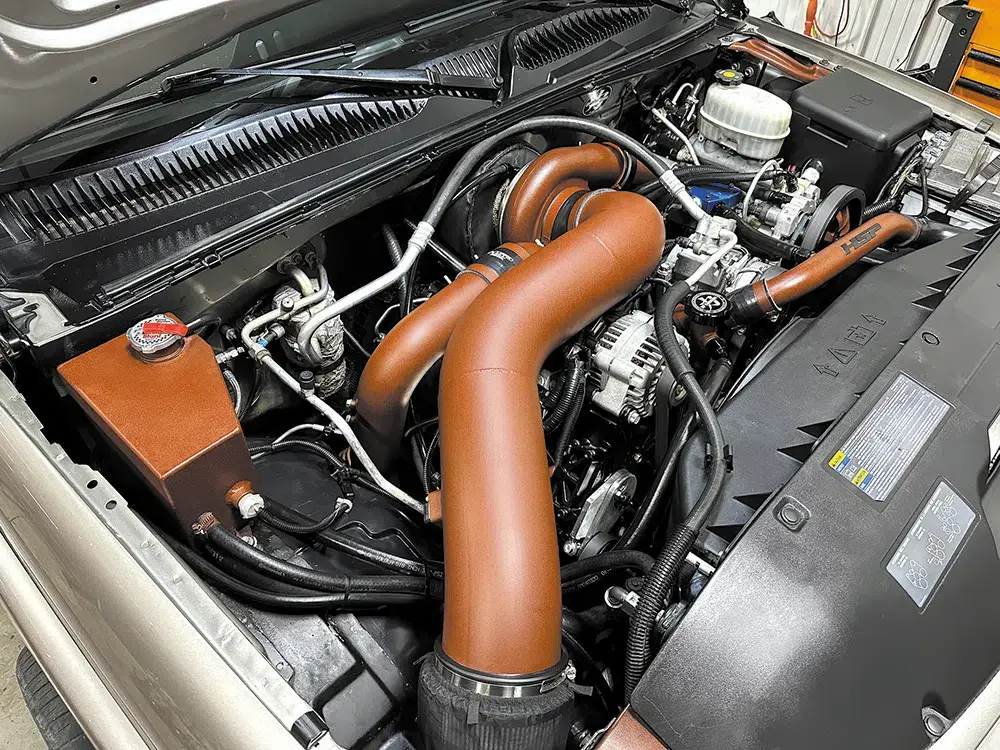 I decided to take the next leap and send the motor off to Dirty Hooker Diesel to get built. Because of the lead times and part wait this was my first year of missing all summer diesel events which definitely was a bummer.
The sweet spot
It was at the end of 2020 that it was finally back together and now that I had the motor built up, I installed some 250% S&S Injectors along with dual 10mm S&S CP3s. I ditched the original S476 and went with a prototype Garrett GT42 based 80/92/1.0 T4 ball bearing charger. This combination made around 1,100hp ish according to track times in early spring of 2021. The truck ran awesome until one day the turbo blew up and sent tiny pieces of aluminum through the top end. It was devastating because this would now be the second summer in a row that I'd be without my competition truck.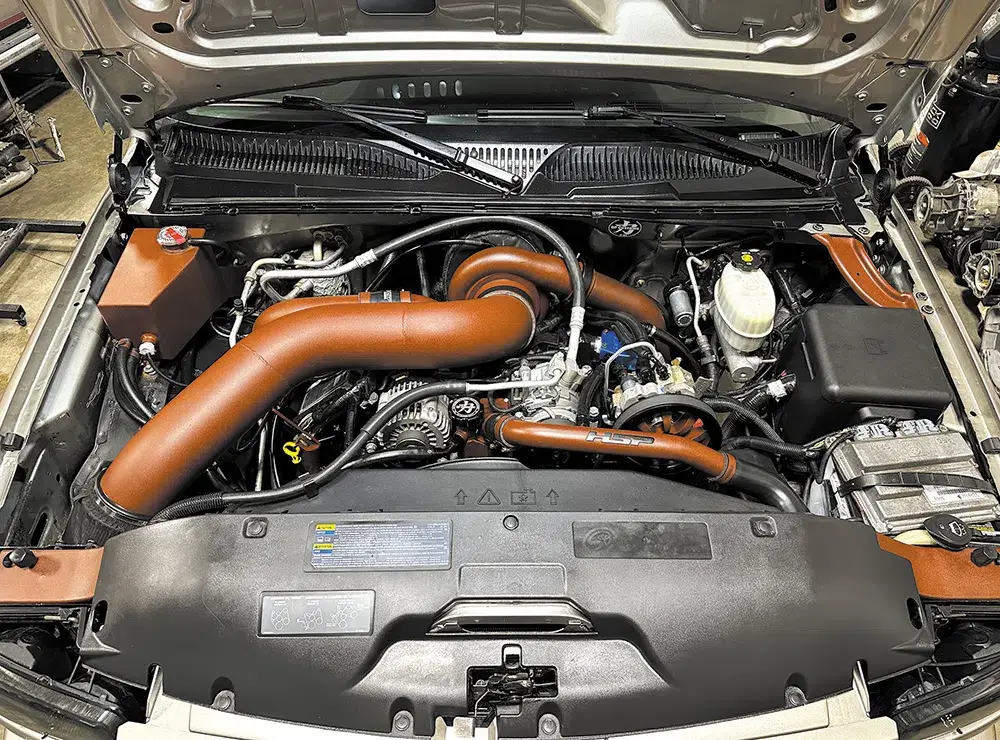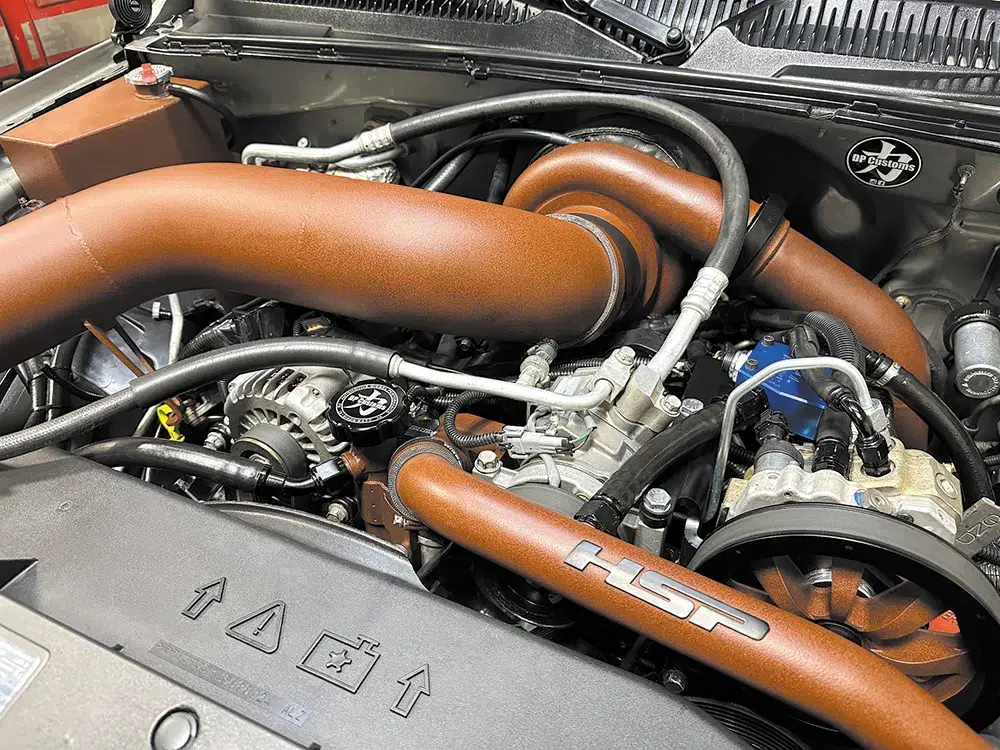 Once again, I sent the motor off to Dirty Hooker Diesel to have it repaired and beefed up. This time we added a SoCal Diesel Billet Crank, SoCal Diesel Girdle, SoCal Diesel Rocker Studs, SoCal Diesel Flywheel, and Kill Devil Diesel Stage 2 Cupless Heads. I installed a Work Turbocharger S480/92/1.0 T4 turbo to replace the modified Garrett. Late fall 2021 I was able to bring it to the drag strip before the year ended and got the truck on the Duramax Diesels Top Fastest 1/8 List.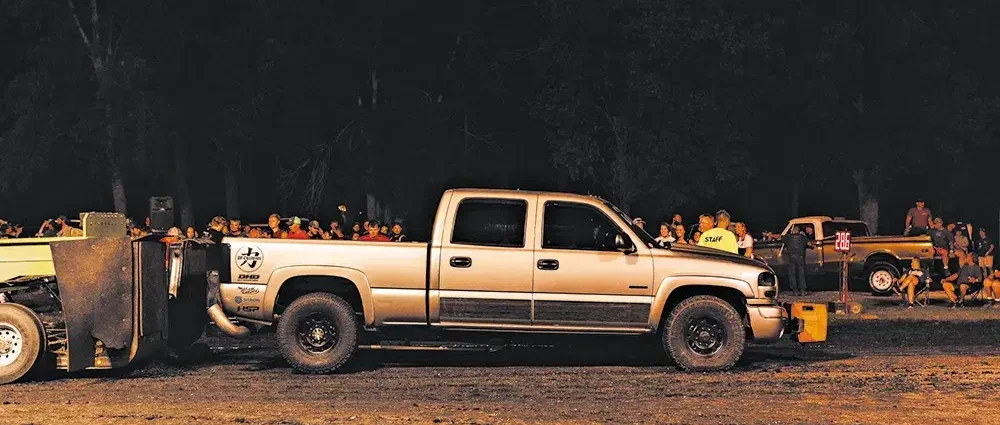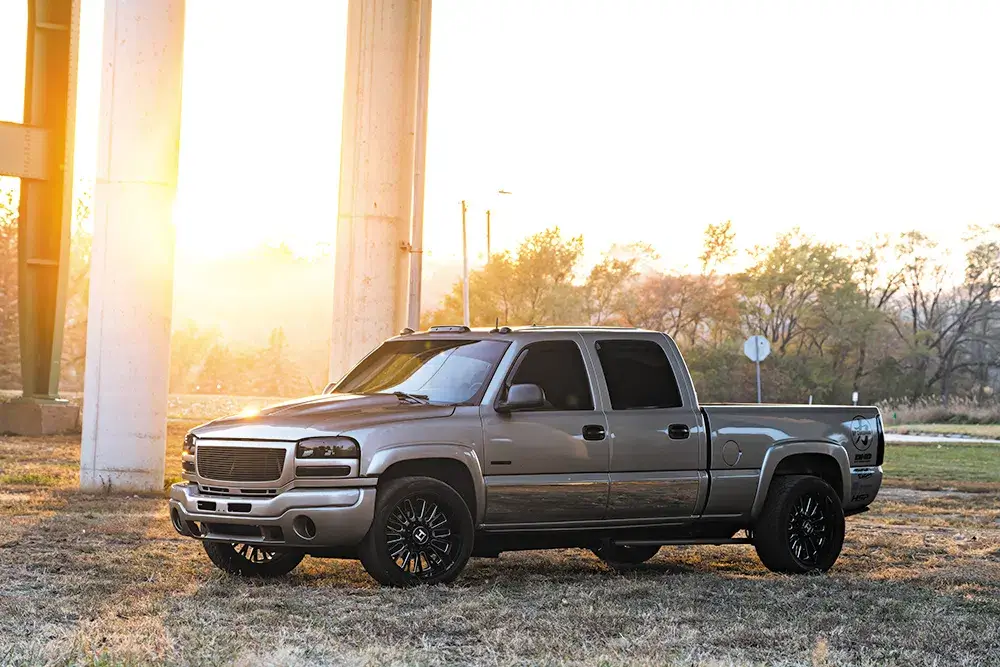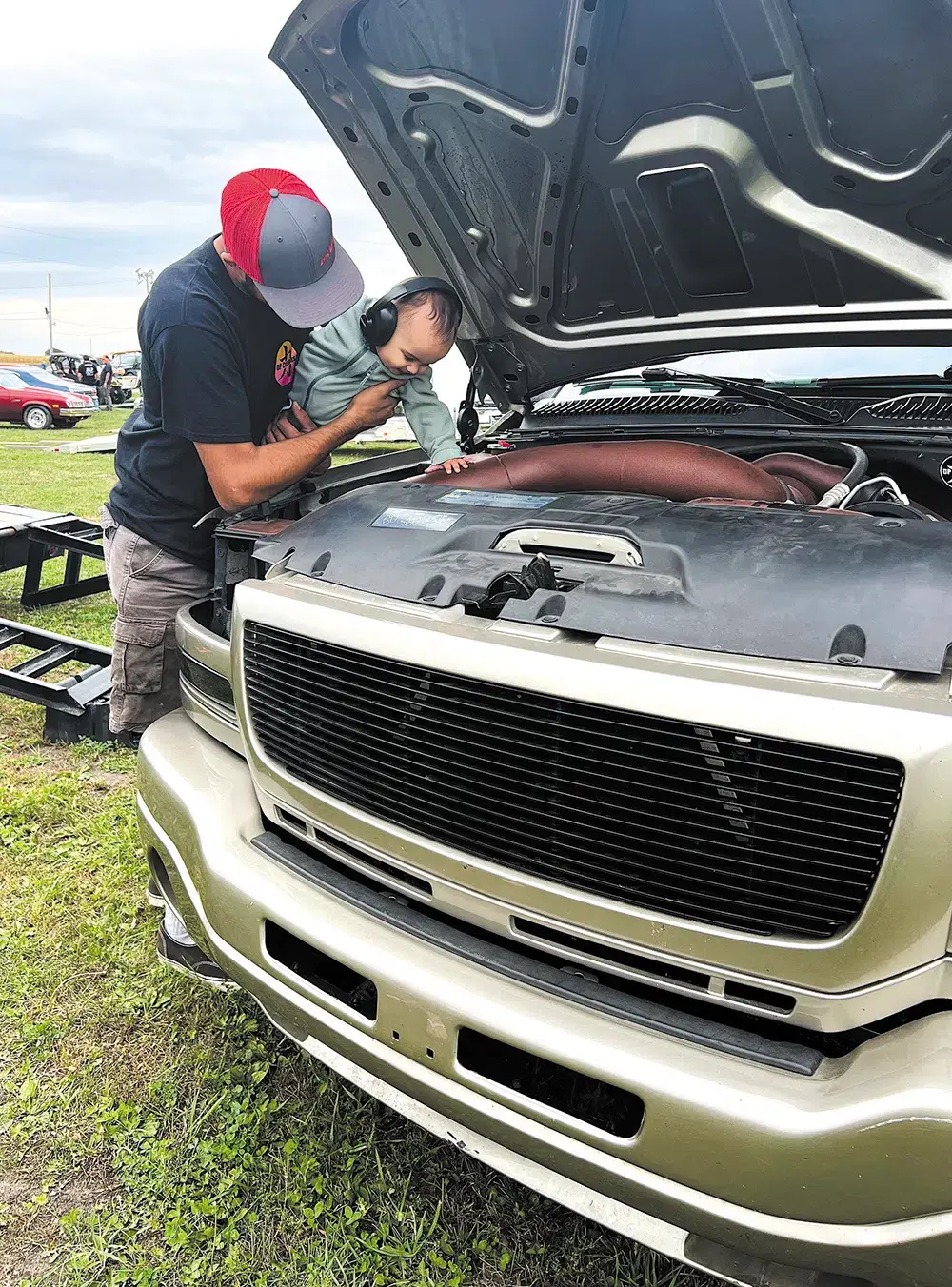 In spring 2022 not much changed performance-wise other than a custom 5" intake we designed and fabricated over the winter. I took the truck to the track after the changes and moved up several more spots on the 1/8 list.
Gaining confidence
Summer of 2022 the truck did well sled pulling all season placing in pretty much every class we participated in. She had a few big breaks during the summer which we were able to fix rather quickly. Before the year ended we turned up the tune and took it to the track once more. I clicked off a new PR of 6.31 @111.91 6550#. That bumped us up many spots on the Duramax Diesels Top Fastest 1/8 List and put it around 1,400hp. Considering that the truck has only been down the track a dozen times at this power level, I am confident I can get the heavy truck into the 6.20s or deeper even with a little work tweaking basically what I currently have and adding unique products we have coming out of DP Customs soon.
Down the road
I'm excited to tear back into the truck to try different things and figure out what will work best for the upcoming sled-pulling and drag-racing season. The most enjoyable part is that this truck can still be street driven when not in a drag race or sled pull form. Simple highway cruises hit different with 1,400+hp. The most challenging part overall about building the truck was deciding exactly what fuel/air setup I was going to run throughout the build. I do plan to have the motor even more beefed up and head for that 1800-2000hp range in the next couple years to really step it up in sled pulling and drag racing.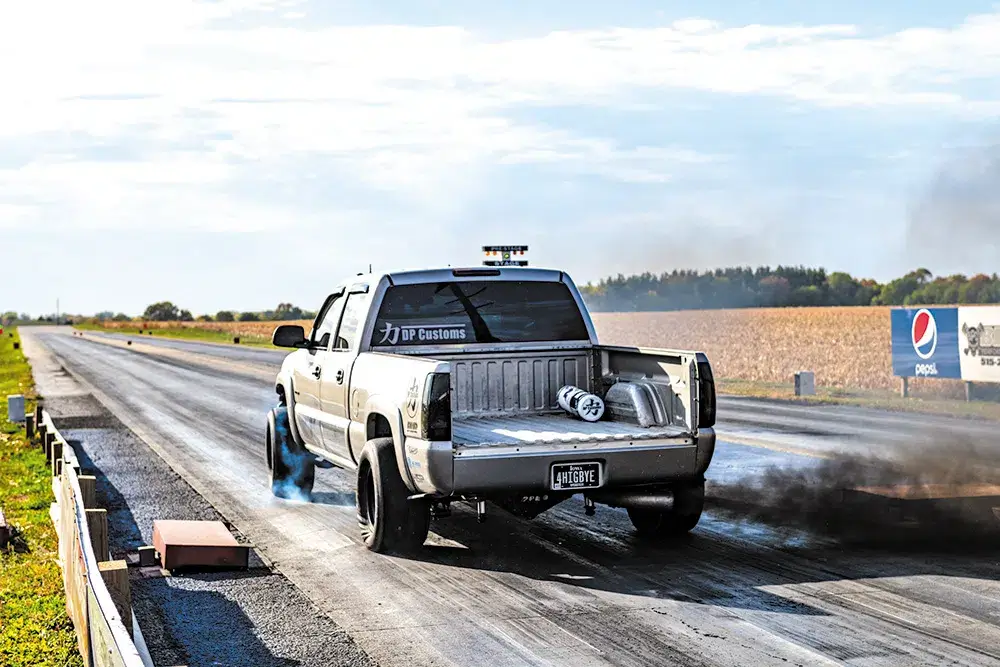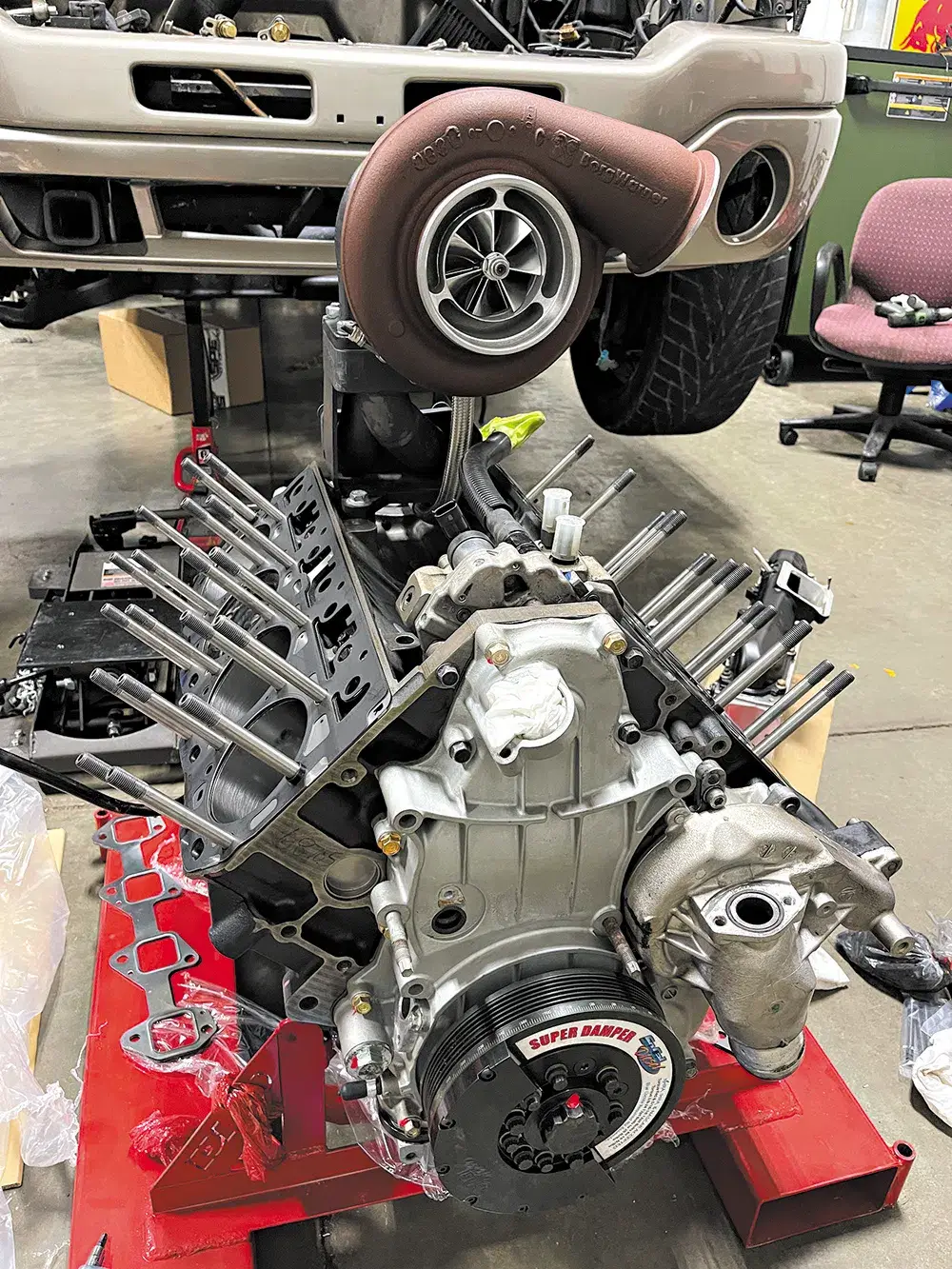 After dealing with this truck from personal experience, I tell my customers to go bigger off the bat and build for the future because they will almost always end up building it later if they keep it long enough. I could have saved myself tons of money and time that way. I wouldn't trade the knowledge gained by switching set ups so much though, overall, it's been worth it.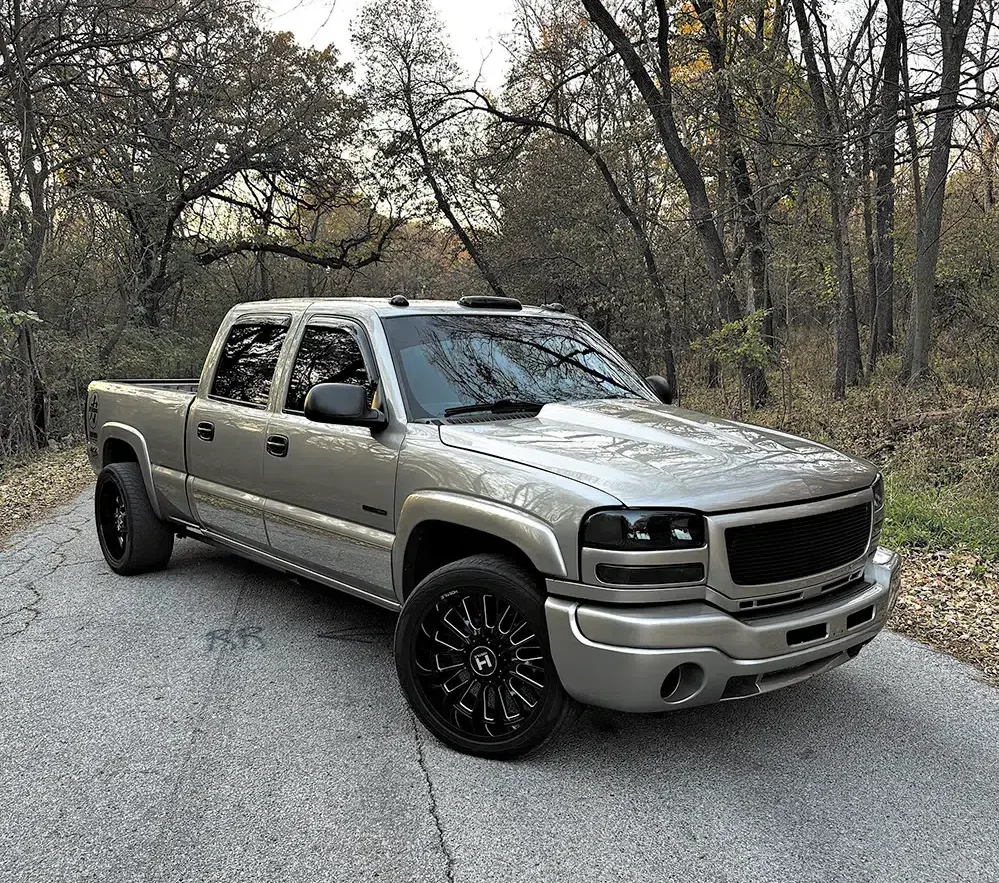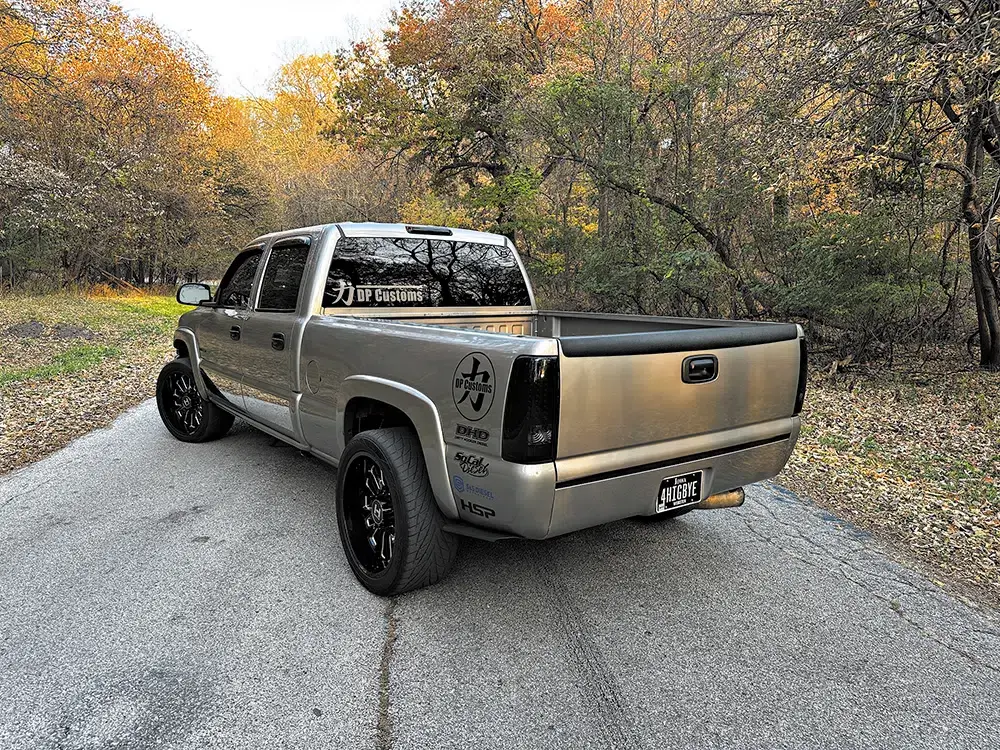 The most exciting part about the truck I'd say is building relationships with the community and customers. I get asked about the truck often by strangers at fuel stations, bystanders at events, and customers who come into the shop. It becomes a talking piece and shows off the hard work, dedication, and performance we can push out of DP Customs.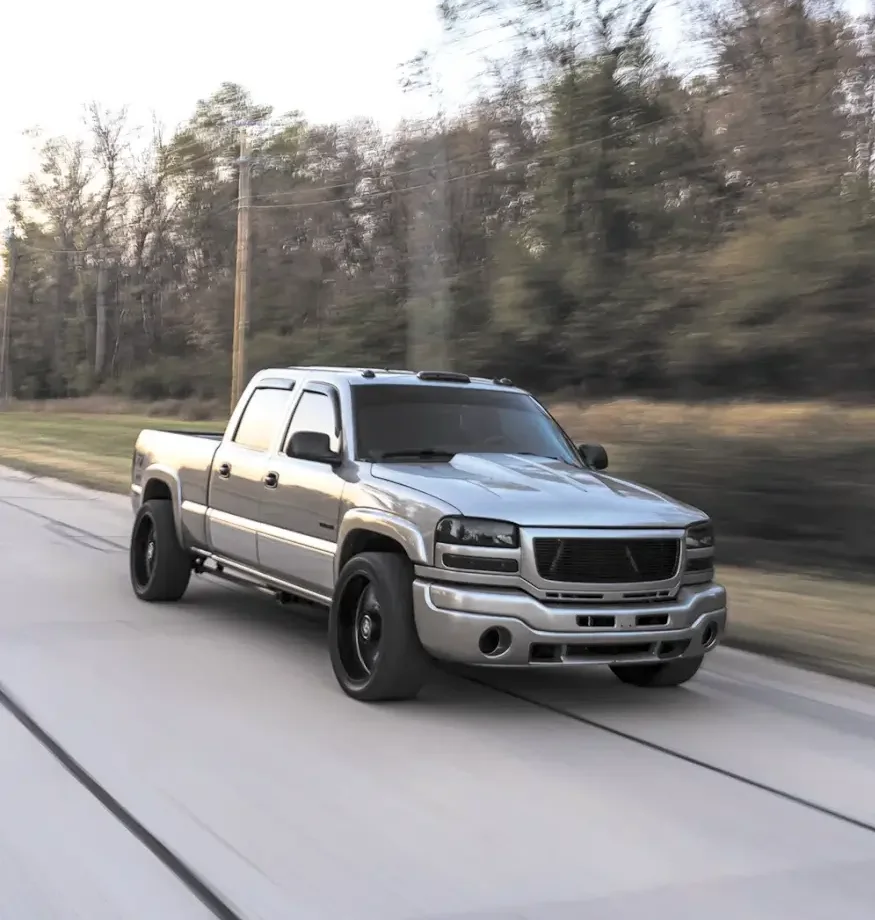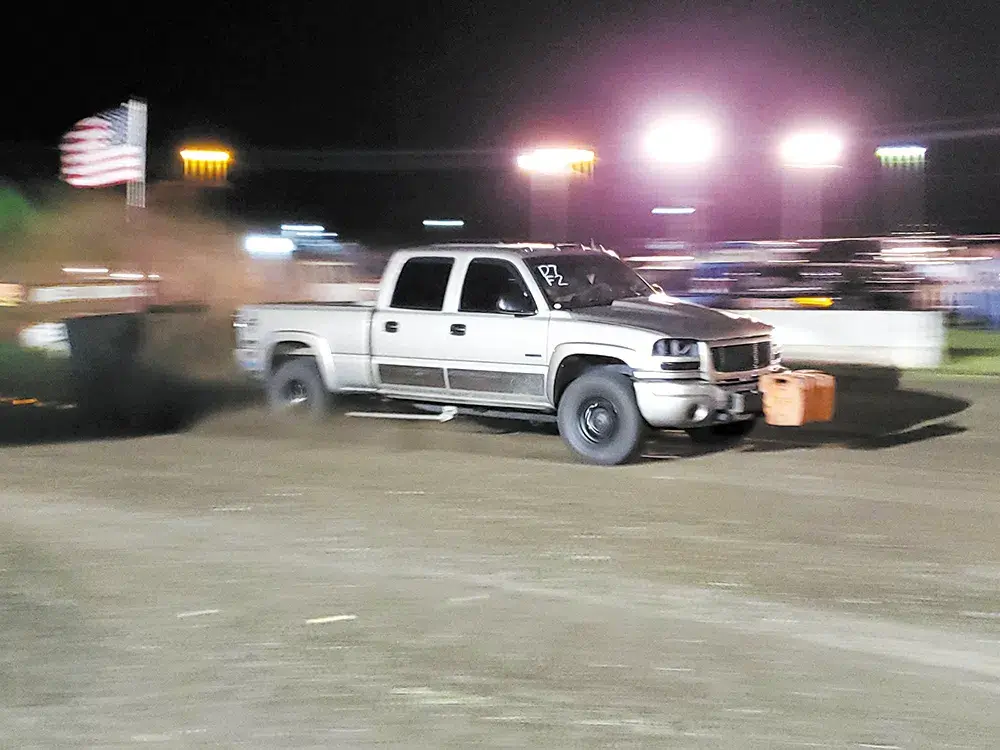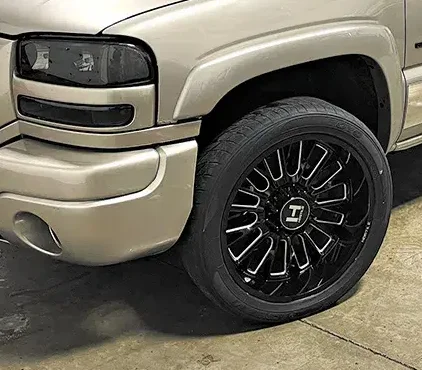 There are many people and companies who I'd love to thank for their help and support along the way. To name a few: My God who's blessed me beyond measure, my wife Kayla who has supported me since I've owned the truck, my family who's come to events to cheer me on, my friends who have been there helping at the track/sled pull events or even lending a hand at the shop after hours, ICCC Diesel Instructors who have donated time operating the dyno and who taught me useful lessons in school, Blake at UDT for the hours of magic behind the keyboard, Evan, Chad, Tony and the boys at Dirty Hooker Diesel for the parts, engine build and advice, S&S Diesel Motorsports for the fuel system, and SoCal Diesel for the countless quality engine parts. I truly am blessed to be able to build a truck how I want and to be able to fulfill the dreams I had when I was in school.
---
2003 LB7
Motor: ARP 625 Head Studs, Kill Devil Diesel Stage 2 Heads, SoCal Diesel Push Rods, SoCal Diesel Rocker Studs, ARP Main Studs, SoCal Diesel Billet Main Caps, SoCal Diesel Street Rods, Mahle Oval Bowl Cast Pistons 16:5:1, SoCal Diesel 6480 AF Cam, SoCal Diesel Billet Crank, New Oringed LML Block .20 Over, SoCal Diesel Billet Flywheel, SoCal Diesel Girdle, Keyed Oil Pump, DHD High RPM Water Pump, SoCal Diesel Waterpump Bypass, DP Customs Waterpump Bypass Bracket, 5" JAMO Exhaust, Aero Turbine 5050 Muffler, HSP S400 Piping Kit, Work S480/92/1.0 T4, S&S 250% Injectors, Dual 10mm S&S CP3, FuelLab Velocity 200, G&R Diesel Dual Sump, UDT DSP5 EFI Live
Transmission/Transfer Case: DP Customs Competition Built Trans, Deviant 5/8 Transmission Lines, TCS Billet Input/Output Shaft, Goerend Billet P2,C2 Sungear, Limitless C3 Snake Oiler Kit, Georend Deep Pan, Mishimoto Transmission Cooler
Suspension/Steering: 3" Drop Shackles w/ Overload Removed, Torsion Bar Drop Keys, DMAX XD Tie Rods, DTS Straight Centerlink, Cognito Pitman/Idler Arm Braces, QA1 Dual Adjustable Shocks w/ Behind Axle, PSC Steering Box, PSC Pitman/Idler Arms, DHD Traction Bars